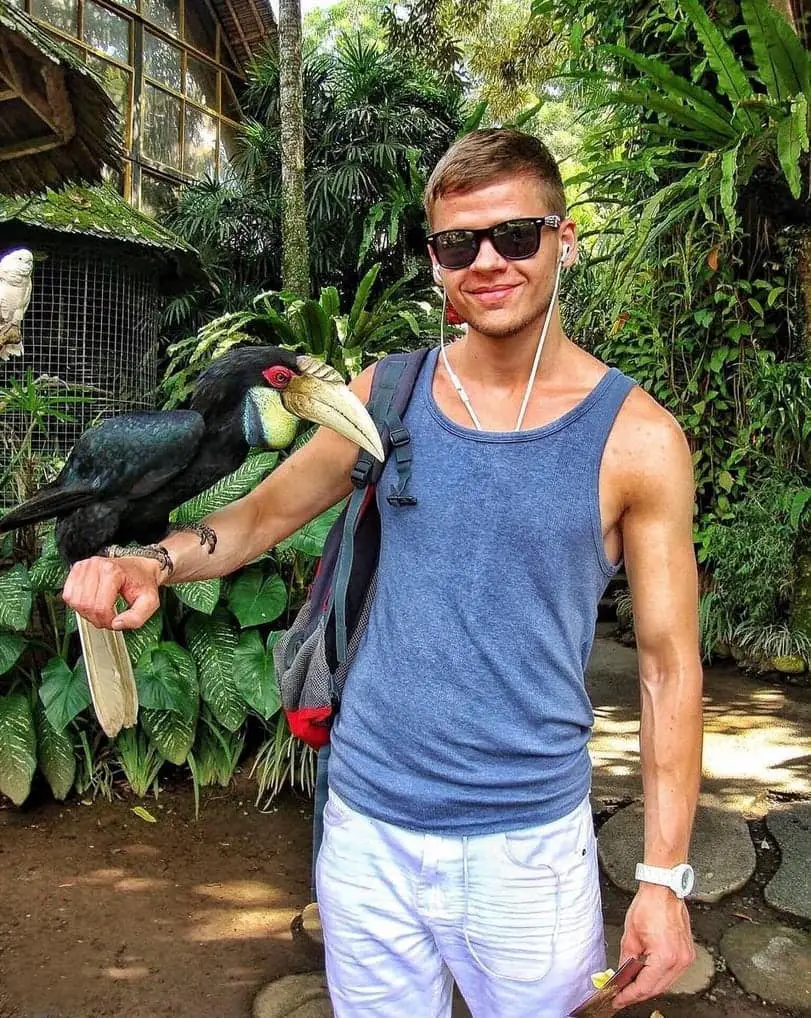 Welcome! I'm Billy.
I'm a full-time global gallivanter, digital nomad, travel hacker, coffee fanatic, etc. born and raised in the heart of England.
But in short, I'm Billy, and I'm here to help you travel more through my blog, BRB Gone Somewhere Epic, which focuses on discovering hidden gems and enjoying epic adventures on ANY budget big or small, all around the world.
I frequently travel the world with my wife, Ariel, who is also an avid traveler, and a keen photographer too.
I first met Ariel in Hong Kong in 2013, during my first-ever trip to Asia. At the time, I was traveling around Hong Kong and Singapore to teach dance workshops to d/Deaf and hearing people.
It wasn't until 2016 that we finally got together, during my second trip to Hong Kong. By that point, both of us already had much experience traveling around the world – we'd both traveled separately around the Far East, North America, and Europe – where I took a road trip through 11 countries.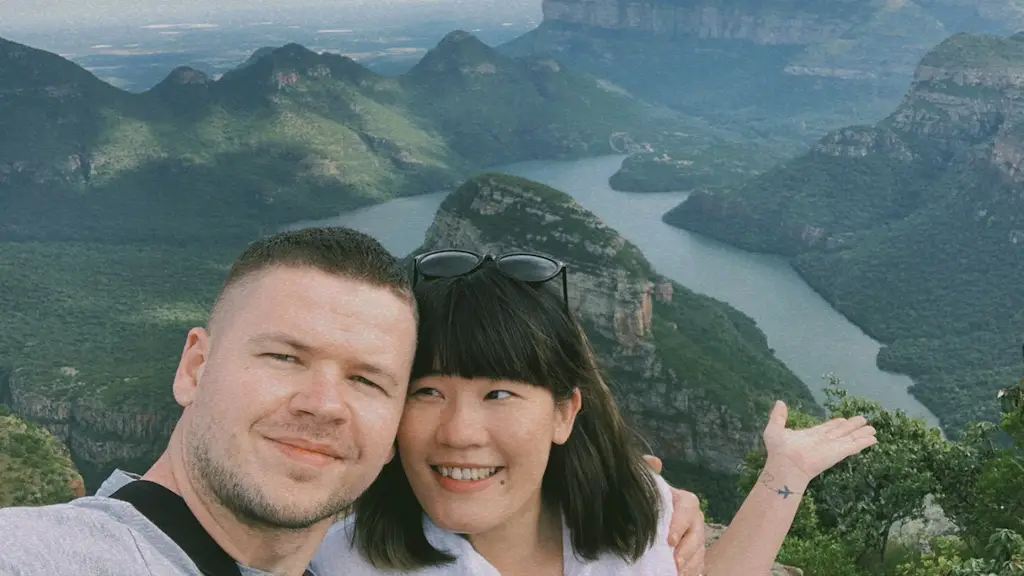 Ariel had previously spent a year-long working holiday around Australia and New Zealand, while I once lived in India for half a year, teaching English to deaf people.
In 2017, Ariel moved to be with me in the UK, and ever since then, we've continued to see as much of the world as possible, in between our performing arts work projects and dance teaching jobs.
Together, Ariel and I have explored the British Isles as well as spent several Christmases and New Years around Southeast Asia and the Middle East, went on backpacking safari vacations in Africa, made frequent visits to Hong Kong and China, and spent numerous weekend/city breaks around Europe.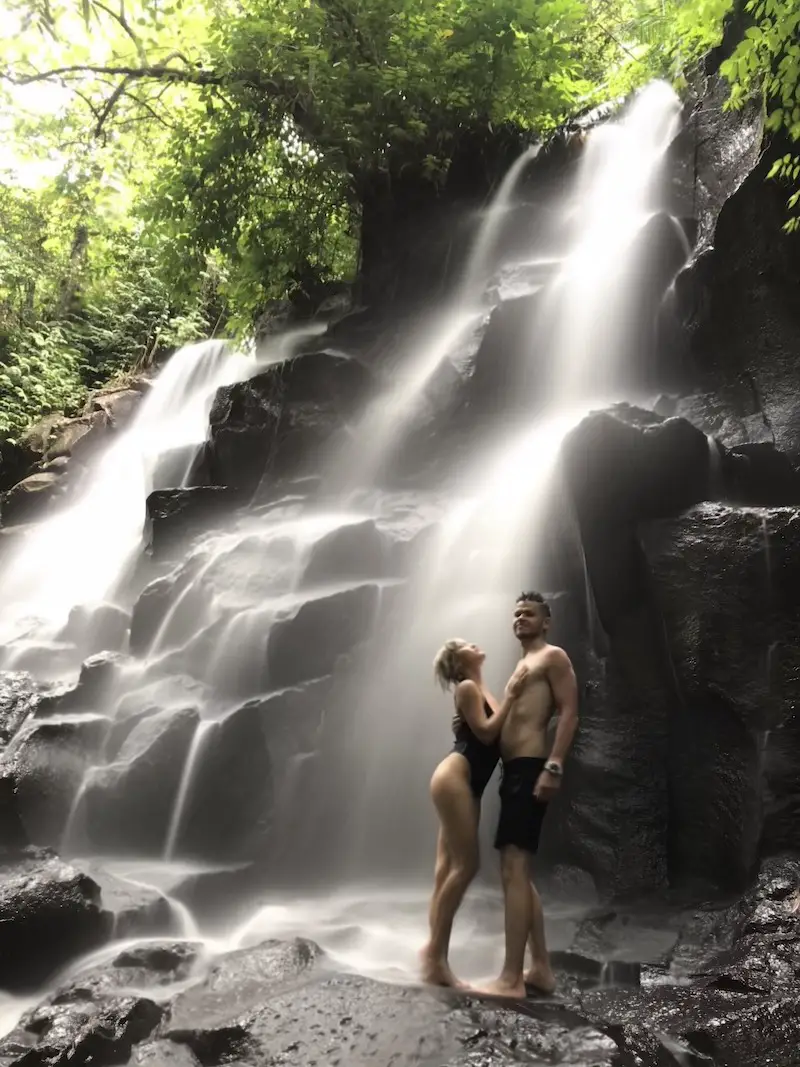 Where We've Lived / Traveled
Below is a complete list of all the countries and regions that Ariel and I have been to, organized into those with significant time spent there, countries we've visited on multiple entries, and the countries we've visited once.
Countries (Significant time & coverage):
📍 UK (Billy's home country) – England (West Midlands, Birmingham, Wolverhampton, Stoke, Derby, Nottingham, Stratford-upon-Avon, The Cotswolds, Bath, Dorset, Devon, Cornwall, London, Manchester Liverpool), Wales (Cardiff, Caernarfon, Tenby), Scotland (Edinburgh, Glasgow), Northern Ireland (Belfast)
📍 Hong Kong (Ariel's home city)
📍 Malta (2 months) – Valletta, Mellieha, (Popeye Village), Mdina, Comino (Blue Lagoon), Gozo,
📍 Australia (Ariel, 1+ year) – Perth, New South Wales, Melbourne, Brisbane
📍 New Zealand (Ariel, 6 months) – Auckland
📍 Indonesia (2+ months) – Bali (Kuta, Denpasar, Canggu, Angseri, Munduk, Bedugul, Ubud, Mount Batur, Uluwatu), Nusa Penida
📍China (6 months) – Hubei, Gunagzhou, Shenzhen, Foshan, Shanghai
📍 India (Billy, 6 months) – New Delhi, Gurgaon, Goa, Chandigarh, Dehradun, Rishikesh, Haridwar, Amritsar, Patiala, Agra, Coimbatore, Ooty, Hyderabad, Andhra Pradesh.
*I also used to live in India while teaching English in Dehradun in 2015
📍 Mexico (Billy, 2 months) – Yucatan (Playa del Carmen, Cancun, Valladolid, Mérida, Tulum)
📍 South Africa (1 month) – Johannesburg, Graskop (Panorama Route), Cape Town, Volksrust, (the Drakensberg Mountains, Tugela Falls)
Countries Multiple entries:
📍 USA – New York City, San Francisco, Washington DC
📍 Thailand – Bangkok, Phuket, Koh Phi Phi
📍 Ireland – Dublin, County Wexford
📍 Malaysia – Johor Baru, Kuala Lumpur, Malacca
📍 Italy – Rome, Turin, Milan, Sarteano
📍 France – Paris, Reims, Normandy
📍 Germany – Berlin, Schweinfurt, Frankfurt, Stuttgart, Nuremberg
📍 Czechia (Billy) – Prague, Kutna Hora
📍 Belgium – Brussels, Ypres
📍 Netherlands – Amsterdam
📍 Denmark – Copenhagen
📍 Sweden – Stockholm, Malmo
📍 Spain – Madrid, Barcelona, Gran Canaria, Ibiza
📍 Taiwan (Ariel)
One Time Visits
📍 Cambodia – Siem Reap (Angkor), Phnom Penh, Sihanoukville
📍 Singapore
📍 Vietnam – Ho Chi Minh City, Hoi An, Hue
📍 Poland – Warsaw
📍 Japan – Tokyo, Osaka
📍 South Korea (Ariel) – Seoul
📍 Turkey – Istanbul, Marmaris, Dalyan, Izmir
📍 Greece (Ariel) – Athens, Mykonos, Santorini, Crete (Chania), Milos, Naxos, Rhodes, Symi, Zakynthos
📍 Croatia – Zagreb, Dubrovnik, Split
📍 Slovakia – Bratislava
📍 Slovenia (Billy) – Ljubljana, Piran
📍 Hungary – Budapest
📍 UAE – Dubai
📍 Eswatini – Mbabane, Hlane National Park
📍 Lesotho – Maseru, Roma, Semonkong (Maletsunyane Falls)
📍 Algeria** (Billy) – Algiers
📍 Switzerland (Billy) – Lausanne, Vevey, Zurich
📍 Lietchenstein (Billy)
📍 Ukraine – Kyiv
📍 Estonia – Tallinn
📍 Latvia – Riga
📍 Lithuania – Kaunas, Vilnius
📍 Luxembourg (Billy)
📍 Austria (Billy) – Vienna
📍 Romania (Ariel) – Bucharest
📍 Serbia** (Billy) – Belgrade, Novi Sad
📍 Bosnia and Herzegovina** (Billy) – Srebrenica, Sarajevo
** = work (teaching / performing) only
We also have extensive travel experience in the following Midlands locations:
Birmingham, Dudley, Cannock Chase Forest, Coventry, Walsall, Wolverhampton, Solihull, Stoke-on-Trent, Stratford-upon-Avon, the Cotswolds, Derby, Nottingham
👉 Head over to my Destinations page to see an interactive world map of all the places I've visited, along with links to blog posts on those destinations.
Travel Blogging
Around mid-2018 Ariel asked me: "Billy, why don't you set up a travel blog?" And that really got me thinking since by that point, I had loads of photos of my travels, and I had decent writing skills too.
But what really blew me away, was when Ariel showed me travel bloggers online, who were not only making a living from blogging but were absolutely killing it. I had no idea it was possible to earn thousands of dollars a month in passive income from a travel blog.
So, after lots of technical help from Ariel, I finally got my blog: BRB Gone Somewhere Epic, up and running at the end of 2018, and since then I've turned it into a new income stream alongside my regular teaching and performing work, that's helped support our global travels.
Why do I blog?
👉 I want to prove that travel doesn't have to break the bank – and can even be cheaper than a domestic vacation
👉 I want to help people avoid making the same mistakes and bad decisions that I have made from a decade of world travel
👉 I want to inspire people to develop their confidence and take that leap of faith to see the world
👉 I want the freedom to be flexible, to work on my own terms, and give myself the opportunity to travel while working.
Where I've Been Featured
I take pride in my collaborations and features. Here are a few places you can find me:
CondeNast – How to make a long distance relationship work amid coronavirus
MSN – Bath, England: The Perfect 2-Day Itinerary
Bored Panda – The Dark Side of Antarctica Tourism
Medium – Venice: Overrated Tourist Trap or Still Worth Visiting?
LinkedIn – Top Travel Tips for Deaf People
Scoop.it – Memorable Thngs to Do in The West Midlands, UK
Lifney – Best Travel Backpack for Europe
Mommy Travels – Stoke-on-Trent, England: 2-Day Itinerary
Planet D – Malmo, Sweden: 2-Day Itinerary
Issuu – Ultimate London to Brussels Train Guide
Wander Era – Best Day Trips from Playa del Carmen
Vagrants of the World – Johannesburg on a Budget
Travelinspires – Kaunas, Lithuania: 2-Day Itinerary
GiftBee – 23 Unique Gifts Perfect for the Traveler You Know
The Limping Chicken – Guide to Traveling While Deaf: My Best Tips and Advice
Anyway, let me tell you something. Traveling changed my life (as cliched as that sounds). And I want it to do the same for you.
Have you ever asked yourself:
➡️ How do I find those insanely cheap flights and hotel deals?
➡️ What's the best way to plan my trip?
➡️ How do I find the best things to do and hidden gems on my travels?
➡️ How do I travel safely and without falling ill?
➡️ And, how do I get those FREEBIE hotel bookings??
If you answered YES to any of the above, you aren't alone – I used to ask the exact same questions.
What can this blog do for you?
BRB | Gone Somewhere Epic is all about fusing the art of budget travel with the most epic adventures to create truly memorable travel experiences.
With 10+ years of extensive travel experience across the world, loads of trial & error, a thirst for adventure, and an eye for hunting real bargains (and sussing out scam deals), I am now laying out all the best advice, tips, and hacks that I've learned, so you can enjoy epic vacations and avoid making any of the mistakes that I made!
On BRB | Gone Somewhere Epic, you'll find:
✅  Tried and tested travel tips from years of experience
✅  Extensive, detailed cost breakdowns to save you a TON of money on your trip
✅  Comprehensive travel guides
✅  Itineraries on numerous trips, from 3-day city breaks, to month-long backpacking adventures
✅  Compilations of the top things to see & do in cities, regions & countries
✅  Hidden Gems – where to find them & how to reach them (even in tourist spots)
✅  Free infographics, cheatsheets, maps, and more
✅  Interviews and guest posts from fellow travel bloggers and inspiring travelers
✅  Personal travel experiences documenting mistakes I made (and how you can avoid them)
Get your FREE Travel Planning Guide
In my email list you will have access to ALL my knowledge on the art of budget travel, plus:
To access these features, subscribe to the BRB | Gone Somewhere Epic email list below, and get yourself a FREE Travel Planner!
(P.S. I won't spam you, promise!)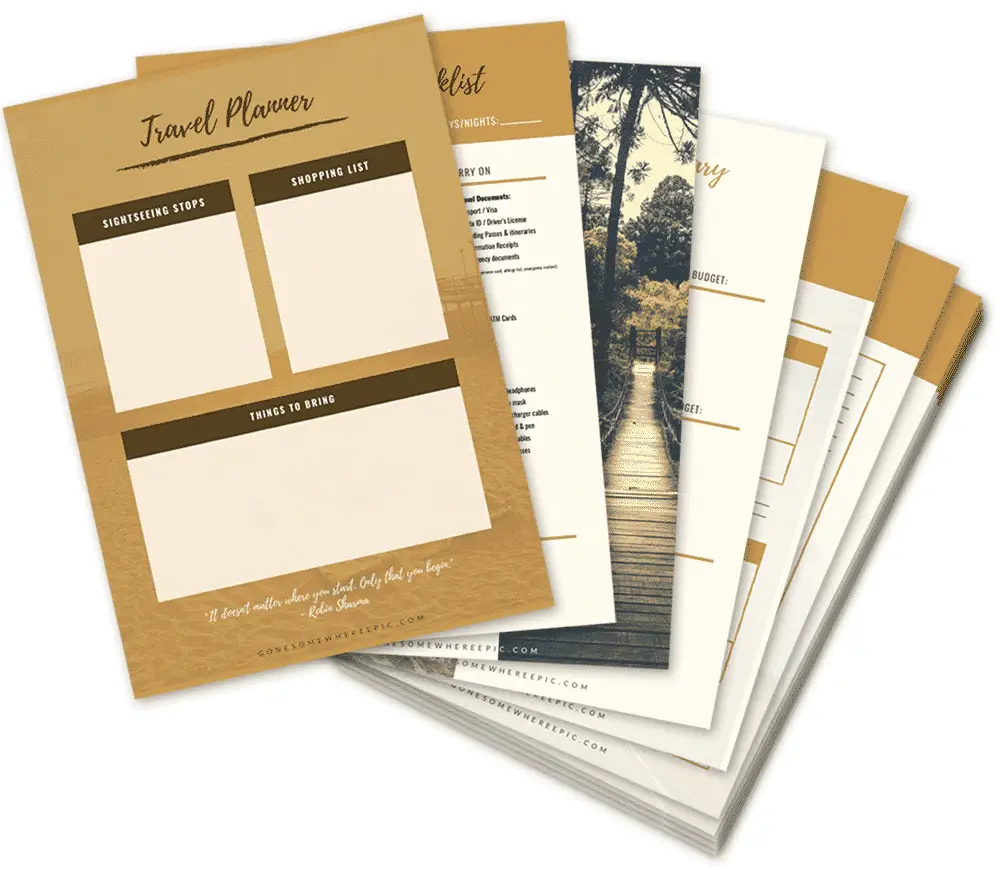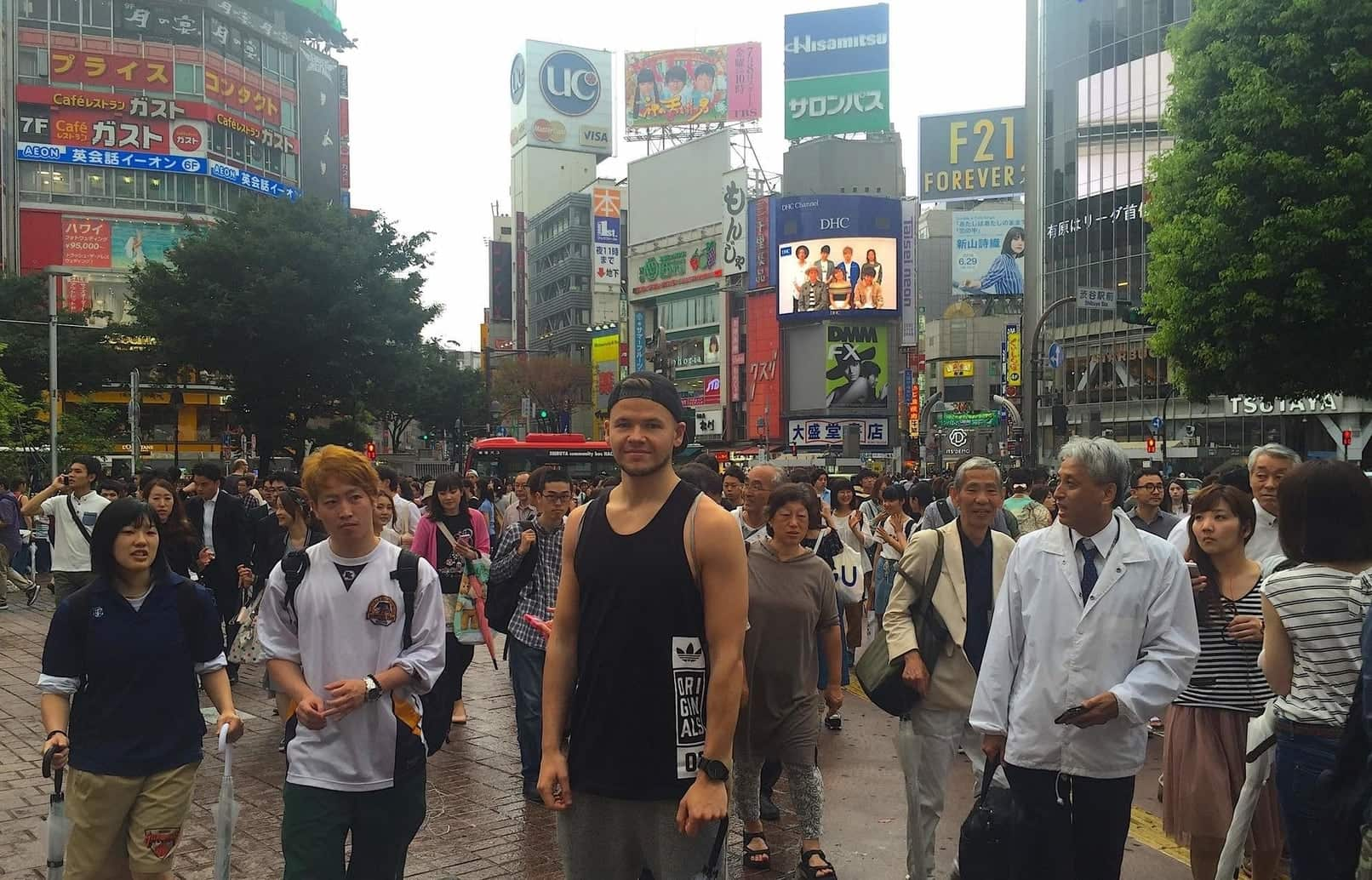 Meet Billy, the blog founder
Not just your average coffee-obsessed travel blogger (though I do LOVE a great brew!) I also happen to be Deaf too!
Say What?
There is a misconception out there that being Deaf is a terrible thing.
This is not true.
In fact, Deaf people have their own culture – their own language and community. And I'm proud of my identity as a Deaf person.
Being Deaf has never stopped me from pursuing my dreams of traveling all over the world.
Ever since I was a small kid, I obsessed over the world – learning the name of all the countries and their capitals, and learning to say 'hello' in dozens of languages. I was hooked on geography books and atlases, and have always had a burning curiosity about different cultures, foods, traditions and people.
I am also an introvert. I used to keep to myself a lot, I didn't like having my photo taken, and my social life was practically non-existent. So, that, (along with being Deaf), was quite challenging for me to make my dreams a reality.
Fast forward nine years – I am now a super-confident world-traveler!