18 Best Things to Do in Cape Town: A Comprehensive Guide to Must-See Attractions and Experiences

Looking for the best things to see and do in Cape Town South Africa?
Cape Town is immensely unique in so many ways – from its geological location at the southern tip of Africa to its incredibly diverse culture and lively, cosmopolitan city.
With everything from world-class beaches to the famous sprawling Cape Winelands, to top-notch international restaurants and chic cafes, there's tons of impressive museums and galleries, a huge, vibrant arts community, and an energetic nightlife scene. 
The Mother City has its own unique bio-system bursting with exotic wildlife and rare flora. Perhaps most striking of all is the iconic, monolithic Table Mountain towering protectively over the city.
Planning your trip? Use my favorite resources!
🏨 Accommodation: I recommend Booking.com
✈️ Flights: for the cheapest flights, I use Skyscanner
🚗 Rental Car: I recommend Discover Cars
🛡️ Travel Insurance: for the best deals I rely on SafetyWing
Cape Town Essentials Checklist:
Cape Town Attractions Map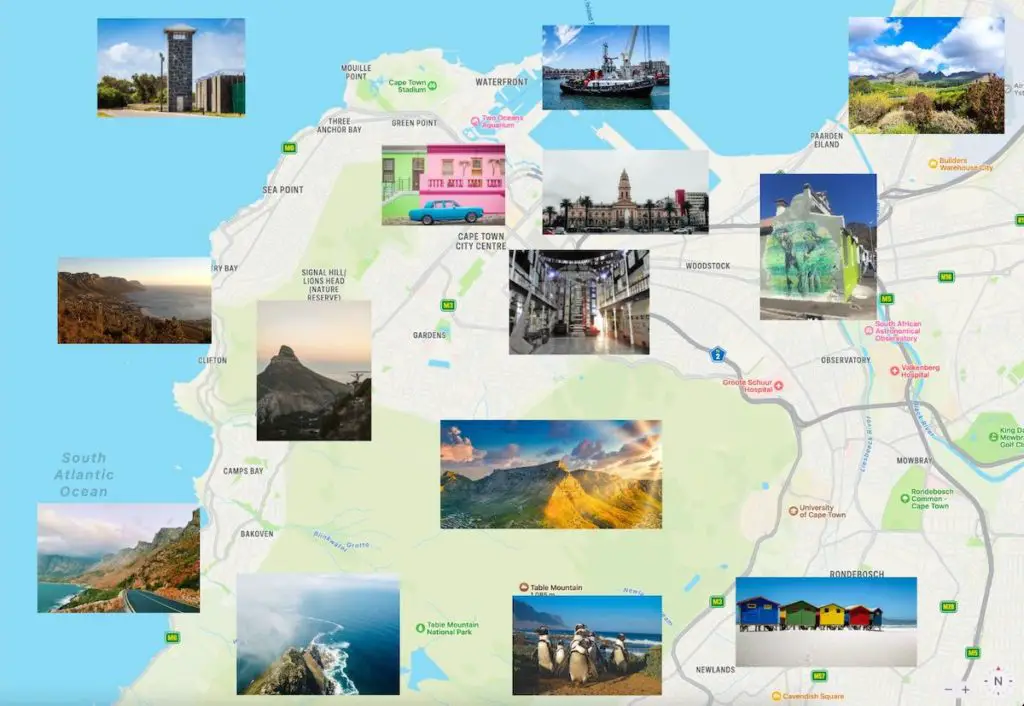 There's an immense wealth of history and heritage here, the city being the oldest and first European colonial outpost on the African continent, it's the original capital of South Africa and its strategic position is the reason why Cape Town is a multi-ethnic melting pot of indigenous Bantu tribes, European colonial settlers, and Indian and Malay communities brought over during British rule.
When it comes to Cape Town activities and prices, there is something for everyone here – including affordable popular tours, luxury options, and plenty of free things to do.
You'll be surprised but the variety of things to see and do for visitors of all ages and types here. Scroll on to read my list of Things to Do in Cape Town:
18 Top Things to Do in Cape Town
A complete guide to the best things to do in Cape Town today, including fun things to do in Cape Town for young adults, kids, couples, older adults, and more.
#1. Hike the iconic Table Mountain
Arguably the most famous landmark in South Africa, the glorious Table Mountain is an absolute must see attraction in Cape Town.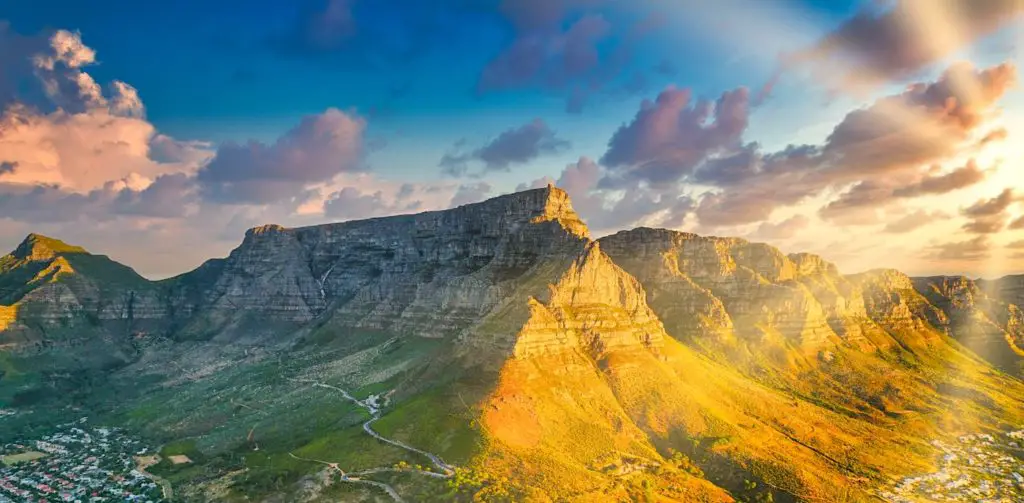 Table mountain is thought to be one of the world's oldest mountains, with rock formations dating back 360 million years ago, and long before even the Himalayas or the Rockies were formed.
Looming over the city, the landmark offers some of the most incredible hiking routes in the world, and the views from several viewpoints at the top are truly breathtaking.
A short and convenient distance from the city centre, it's easily one of the most exciting outdoor activities to do in Cape Town.
There are numerous hiking routes that reach the summit, and you'll need a decent level of fitness to hike this mountain, since it towers 1067 metres above sea-level. Plus, you'll need to consider general safety precautions as unfortunately there are safety risks, I would recommend opting for a guided group hike instead of going it alone. My recommendations are:
📍 Location: Table Mountain (Nature Reserve), Cape Town, South Africa
Website: tablemountain.net
⛰️ Explore The Table Mountain
#2. Explore the colorful Bo Kaap

The streets and alleys of Bo Kaap are lined with brightly-coloured, old-style houses that really stand out, offering amazing photo opportunities and some of the best Instagram spots in the city.
Formerly known as the Malay Quarter, this distinctive neighborhood is home to the majority of the city's muslim population, with many of the families living here for many generations. It's free to wander around here and there's even a museum telling the history of the iconic district and its people. 
The area plays an important role in the city's cultural heritage, with many of South Africa's popular dishes, including the national dish Bobotie, originating from the Malay residents of Bo Kaap. You can book a tour and even take a 3-hour Malay cooking class here.
📍 Location: 71 Wale St, Schotsche Kloof, Cape Town, 8001, South Africa
How to get there: Located just a 5 mins drive (or 15 mins walk) from Cape Town city center.
Admission: Free
#3. Take a trip to Robben Island
One of the most popular tourist attractions, Robben Island is must-see for any visitor to Cape Town for a truly memorable experience and understanding of South Africa's dark recent history.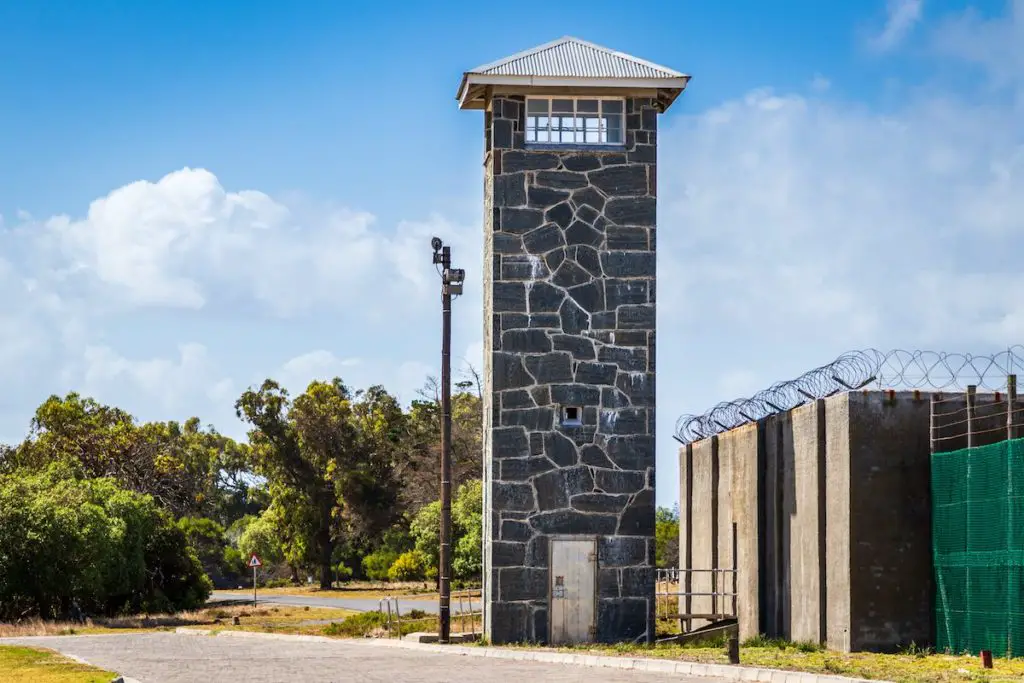 Each year fewer and fewer ex-prisoners of the former island prison are still alive. This means if you'd need to book a visit within the next couple of years to be within a chance of hearing their stories first-hand. 
While the Cape Town of today is a colourful, wonderful place to visit as a traveller, the city has also been the epicentre of many of South Africa's most tragic and significant events.
From the first landing of the Dutch East India Company fleet in 1652 through to the oppressive apartheid policies of the 20th century and their eventual end in 1994, many of South Africa's most significant historical events have happened right here, in the shadow of Table Mountain.
➤ Book your Robben Island ferry and prison museum tickets here:
📍 How to get there: Ferries depart from Nelson Mandela Gateway, Clock Tower Precinct, V&A Waterfront
Admission: R360 (adults), R200 (children)
Opening times: Museum 7.30am-7pm daily; Ferries 9am, 11am, 1pm, 3pm daily
#4. Visit the local vineyards on the famous Cape Winelands
South Africa is world famous for its excellent wines from the sprawling Cape Winelands region which is among some of the biggest and stunning vineyards in the world.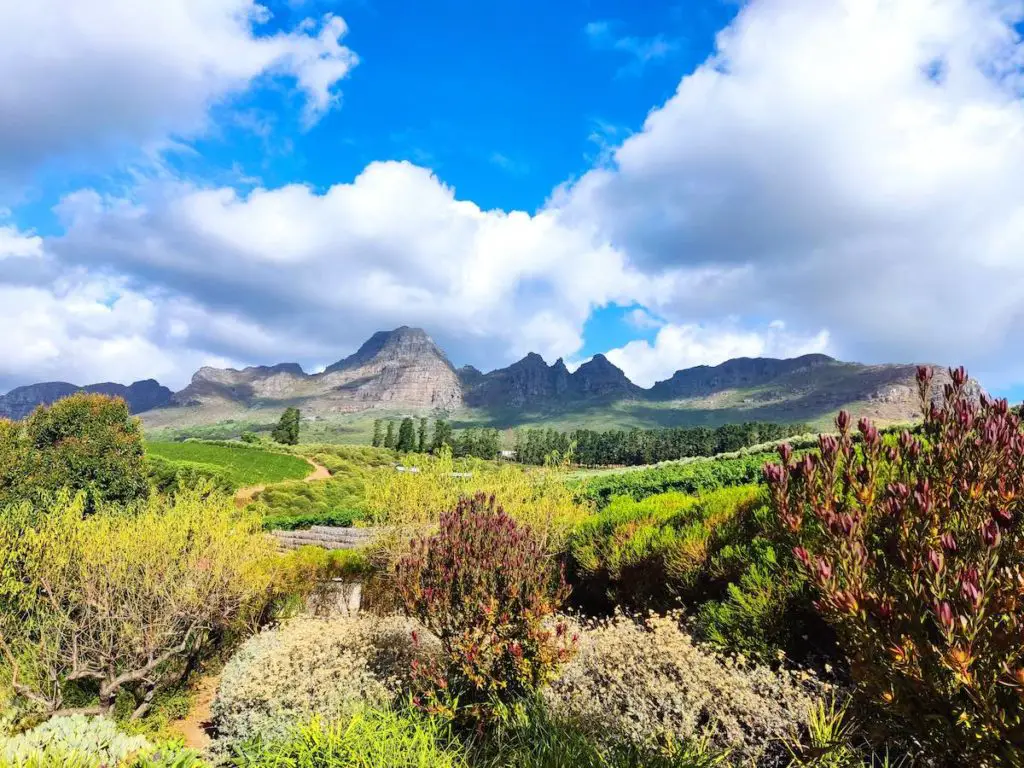 Luckily, some of the best wine growing regions are found right next to Cape Town – making them a quick and convenient visit to include in your itinerary. The closest vineyards region is Constantia, situated less than 20 minutes drive from the city centre. There's plenty of transport options for getting their if you don't have your own car, and you can book a day trip with the famous red bus company, City Sightseeing here.
The other vineyards are at the beautiful towns of Stellenbosch and Franschhoek, both of which are less than an hour's drive from the centre of Cape Town.
🍷 Enjoy wine in South Africa with the tours below
#5. Drive Chapman's Peak
Revered as one of the most beautiful routes in the world, Chapman's Peak offers a gorgeous scenic drive that winds along the Atlantic coastline around Chapman's Peak mountain between Hout Bay and Noordhoek, southwest of Cape Town.

Include this drive as part of a trip to attractions in the southern Cape peninsula such as Simon's Town, Muizenberg, or Cape Point. Do the drive at sunset for a truly unforgettable day.
Not driving? No problem – you can book an organised tour to Chapman's Peak and the Cape Peninsula here.
➤ Popular Post: 13 Places in Bali That You MUST Visit
#6. Taste Cape Town's local cuisine
It's no secret that Cape Town is the ultimate foodie lover's paradise. The city is packed to the brim with so many seriously good eateries, cafes, restaurants and bars, I could've spent the whole day, every day, on a food crawl here and still would not have scratched the surface! Another bonus is the food here is still quite affordable even for budget travellers, despite the city being more costly than elsewhere in South Africa.
Be sure to sample as many local spots as you can, especially the independent eateries.
You can book a walking food tour of Cape Town here, and below are interactive maps of the best independent restaurants and cafes in Cape Town:
Top 10 Cheap Eats in Cape Town
Top 10 Cafes in Cape Town
🥘 Get a taste of South Africa with the food tours below
#7. Wander the City Bowl area
Nestled in the shadow of the Table Mountain is the center of Cape Town, better known as the City Bowl due to its amphitheater shape.

Here you'll discover several neighbourhoods that make up the city and within are countless attractions, places of interest and activities to do. It's a gigantic melting pot of various cultures and backgrounds – a coming together of Dutch, British, Malay, Indian and indigenous Bantu peoples with historical landmarks, museums, markets, food stalls and more. Losing yourself here really gives you an insight into just how diverse Cape Town is.
➤ Book a guided city tour here.
#8. Meet the local penguins
Boulder's Beach in Simon's Town is a beautiful beach in its own right and it's here where you'll find the famous penguin colony that's become a popular attraction for tourists to the country. 

Less than an hour's drive south from Cape Town, Boulder's Beach (along with Betty's Bay, further down the coast) are the only two places in the world where you can get up close with the adorable little African penguins.
On entry you pay a small conservation fee to access the beach which is part of the Table Mountain National Park. Do bear in mind though that these are an endangered species as well as wild animals, and should be observed from a distance.
🐧 Watch Penguins at Boulders Beach
📍 Location: 4 Boulders Place, Secluse Ave, Simon's Town, Cape Town, 7995, South Africa
How to get there: From the centre of Cape Town, it's just over an hour drive.
Admission: R35 (adults), R10 (children under 12)
Opening times: 8am-5pm
#9. Wander the hipster neighborhood of Woodstock
The historic Woodstock district is one of the oldest suburbs in Cape Town and was once the city's industrial and manufacturing zone. Today, Woodstock is packed with bold, colorful, eye-catching street art on every corner and down the narrow streets and alleys. 
What's more, there's chic cafes, eclectic boutiques and cosy little eateries lining the main street. Further down, you'll find The Old Biscuit Mill – an enormous converted warehouse full of stores, coffee shops, cutting edge eateries, hip cafes, and even yoga spaces.
One of the venue's popular attractions is the Neighbourhoods Market, which takes place on Thursday evenings as well as every weekend.
The place has a buzzing social scene and is perfect to drop by for a great coffee and a spot of lunch after a long walk seeking out all the impressive, insta-worthy graffiti art in the district.
📍 Location: 375 Albert Rd, Woodstock, Cape Town, 7915
How to get there: Just 5 mins drive from the city centre.
Admission: Free
Opening times: The Old biscuit Mill: 10am-4pm (Mon-Fri), 9am-2pm (Sat), 10am-4pm (Sun) | Neighbourhoods Market: 9am-3pm (Sat), 10am-4pm (Sun)
Did you know: The Cape Floral Kingdom on the Cape Peninsula is one of the world's 6 floral kingdoms and is the only one contained entirely within a single country!For more fun facts, head over to 55 Fun Facts About South Africa
#10. Visit Cape Point: The Tip of Africa
Another major highlight of Cape Town is the Cape Point Nature Reserve region which features the Cape of Good Hope, at the southernmost point of the Cape peninsula.

A popular visitor attraction, its the south-westerly point of South Africa and has led to many believing its also the most southern point on the African continent, however that's not strictly true – you have to g further down the coast to Cape Agulhas to be at the official southern tip of Africa, where the Atlantic and Indian oceans meet.
Nonetheless, Cape Point offers plenty in terms of epic views and rich history of the area, you can swim in the tidal pools, relax on the beaches or stroll along the coastline under the African sun. The best way to enjoy this visit is to combine it in a full day tour with Boulders Beach and Kalk bay here.
If you have more time, be sure to include a trip further down the coast to Cape Agulhas – the true southernmost tip of Africa, and the point where the Indian Ocean meets the Atlantic Ocean.
📍 Location: Cape Peninsula, Simon's Town, 7995, South Africa
How to get there: From the city centre, its 1 hour 15 mins drive to Cape Point Nature Reserve.
Admission: R340 (adults), R170 (children)
Website: capepoint.co.za
Opening times: Mon-Sun 6am-6pm (October-March), 8am-5pm (April-September)
#11. Explore the District Six Museum
District Six Museum celebrates a once-vibrant, multi-cultural and bohemian community that was forcibly removed from the heart of the city during the Apartheid era in the 1970s and 80s.

The enactment of the Group Areas Act saw the violent removal of the communities and their homes reduced to rubble in the name of 'slum-clearing', as per the government line, so that this prime real estate region could be rebuilt with high-rise apartments and offices for rich white residents. The people who were forced out were relocated to the townships of the Flat Cape areas which you can still see today.
This one is highly recommended for history buffs, culture lovers, and those seeking to understand South Africa's turbulent recent past, and may even provide answers as to why you can see so much inequality and divide between wealthy whites and impoverished indigenous peoples.
You can visit the museum on its own or as part of a guided tour:
District Six Museum only (includes skip the line)
Half-day guided tour includes Cape Town's townships (including Bonteheuwel, where many District Six residents were relocated to), to explore the diverse and rich tapestry of these communities. 
📍 Location: 25A Buitenkant St, Zonnebloem, Cape Town, 8000
Admission: R20 pp (museum entry only), R725 pp (half day guided tour inc. museum entry)
Opening times: Mon-Fri 9am-4pm (closed on Saturdays and Sundays)
7 Things to do in Cape Town for free
Below are some superb free things to do in Cape Town that are well worth your time.
#12. Catch the sunrise at Lions Head

One of my favourite things to do in Cape Town was the Lion's Head hike at sunrise (or at sunset), where you'll be rewarded with the most insane 360° panoramic views of the incredible landscape of Cape Town and the Atlantic seaboard. 
From the peak you can witness the City Bowl awaken, admire the golden sun rays streaking along the Table Mountain (and if you lucky, see the spectacular enormous blanket cloud billow over it), plus you'll spot Robben Island come into view, all making for a truly unforgettable day.
📍 Location: Signal Hill Rd, Signal Hill, Cape Town, 8001
How to get there: Approx 12 mins drive to Lions Head starting point on Signal Hill Road, from the city centre.
Admission: FREE
Opening times: 24 hours
#13. Go beach hopping
Cape Town is well known for its world-class beaches. You'll be spoilt for choice with everything from picturesque white sand alcoves to vast bays with stunning views, some of the most incredible sunsets, and a laidback surfer culture. 
The most popular beaches close to the city are the four Clifton beaches, and if you pop down to Clifton third beach on a Sunday evening, you can even take part in a free yoga class.
Camps Bay is another hugely popular and busy beach, fringed with palm trees, with tons of hipster cafes, trendy bars and affordable food stalls just across the road.
Further out from the city are plenty more impressive beaches like Muizenberg beach, Houts Bay and Llandudno beach. See the map below of all the best beaches around Cape Town:
Muizenberg: known its iconic colourful beach huts and popular surf scene
Bloubergstrand: "Blue Mountain" beach on the Table Bay perfect for the impressive views of Cape Town and the Table Mountain flanked by Devil's Peak and Lion's Head
Llandudno Beach: cosy picturesque beach perfect for kids, families and avid surfers
Houts Bay: a quieter spot with rolling waves and excellent views
Boulders Beach: famous for the penguin colony
The waters are incredibly cold, but extremely refreshing to swim on a scorchingly hot summer day. You can easily park up at any of the public beaches or hail a quick Uber ride from town.
#14. Blend in with the locals at Seapoint
Fancy getting away from the tourist crowds? Seaport is the perfect place to go. The seafront promenade stretches from the V&A Waterfront all the way round to towards Clifton.

It can get pretty windy but the views across the Atlantic are magnificent nonetheless, and what's more – there's hardly any tourists here, in fact there are mostly Capetonians going for a jog or walking their dogs, getting a lungful of fresh air after a day at work. 
You'll also find plenty of shops here as well as juice bars, cafes and restaurants. 
📍 How to get there: It's 12 minutes drive from the centre of Cape Town
Admission: Free
#15. Catch the sunset at Signal Hill
If you're looking for things to do in Cape Town this weekend, look no further than a hike up Signal Hill for sunset.

Another spectacular place to catch sunset in Cape Town is at Signal Hill. The peak here is lower than Lion's Head, making it perfect for those not wishing to hike or do strenuous walking, and the views from up here are pretty amazing still. 
Many visitors tend to come here for picnics and blankets while watching the sun set over the Atlantic Ocean.
📍 How to get there: From the city, it's around 20 minutes drive to Signal Hill Lookout Parking
Admission: Free
#16. Check out Cape Town's graffiti art
Cape Town offers plenty of the most surreal and eclectic street art – including enormous murals on the sides and corners of old brick buildings.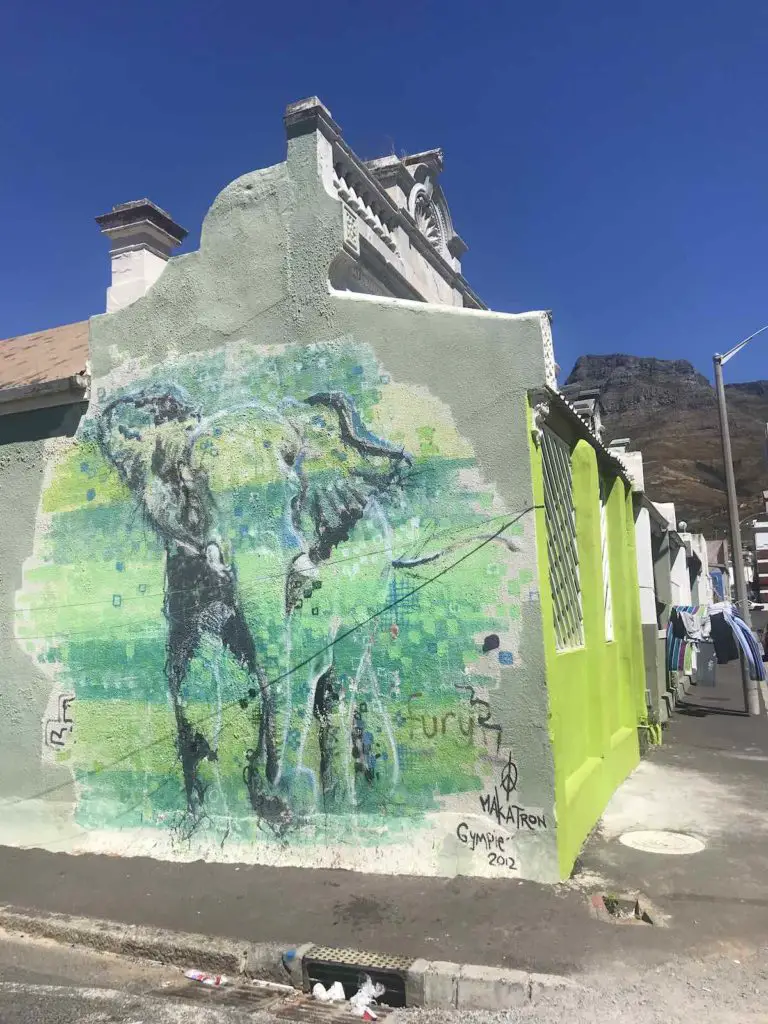 If you know where to look, you won't be surprised, and may even stumble upon some hidden gems. Graffiti art is generally seen as a nuisance and even illegal, but for the locals it's become a popular way to deal with and highlight the issues of gentrification and inequality in the city.
Some of the best spots to find them are around the Woodstock district and in the city centre at District Six, CBD and Observatory.
If you prefer to save time and have a guide, you can book a street art walking tour here.
📍 How to get there: CBD is right in the centre of town and Woodstock is just 5 mins drive away.
Admission: Free
#17. Colorful Huts at Muizenberg Beach
Muizenberg Beach is one of the most popular surfing spots in the region with some of the biggest waves rolling into a vast, white sand bay. What makes this particular beach stand out though, is the line of brightly colored wooden huts along the beach, making it an excellent spot for taking insta-worthy snaps.
📍 How to get there: It takes 35 minutes drive via the M5.
Admission: Free
#18. Catch a glorious sunset from Camps Bay
Cape Town boasts some of the most epic sunsets anywhere in the world, and where better to watch the sunset than at Camps Bay, a spot where Capetonians have turned sunset-watching into a regular social art.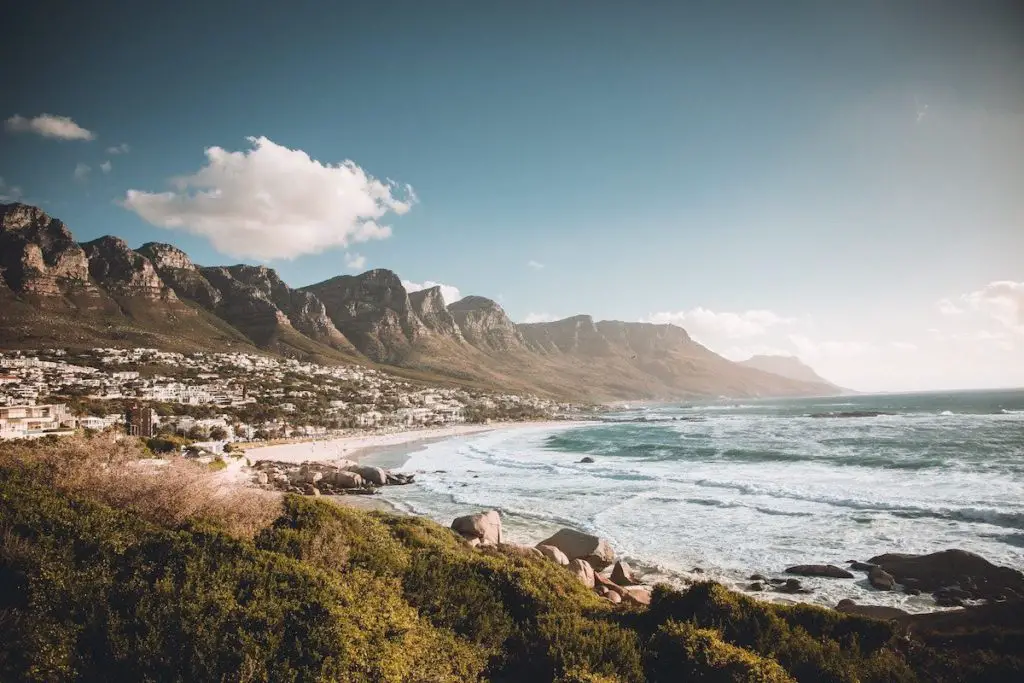 There's something special about coming together on the fine white sands to enjoy witnessing the suns final golden rays over the sparkling blue ocean, whilst sipping a refreshing beer or cocktail.
Camps Bay is the place to be for the perfect end to your day, especially if you've had a long action-packed day.
📍 How to get there: Camps Bay is just 17 mins drive from the city centre.
Admission: FreeRead more: Best Sunset Catamaran Cruise in Cape Town
Other Things to See & Do in Cape Town:
The V&A Waterfront – among the most popular things to do in Cape Town with kids, you'll discover a huge shopping mall and also spot pretty Victorian era buildings along the harbours and the iconic Ferris wheel, and if you're lucky – you'll even find sea lions lazing around!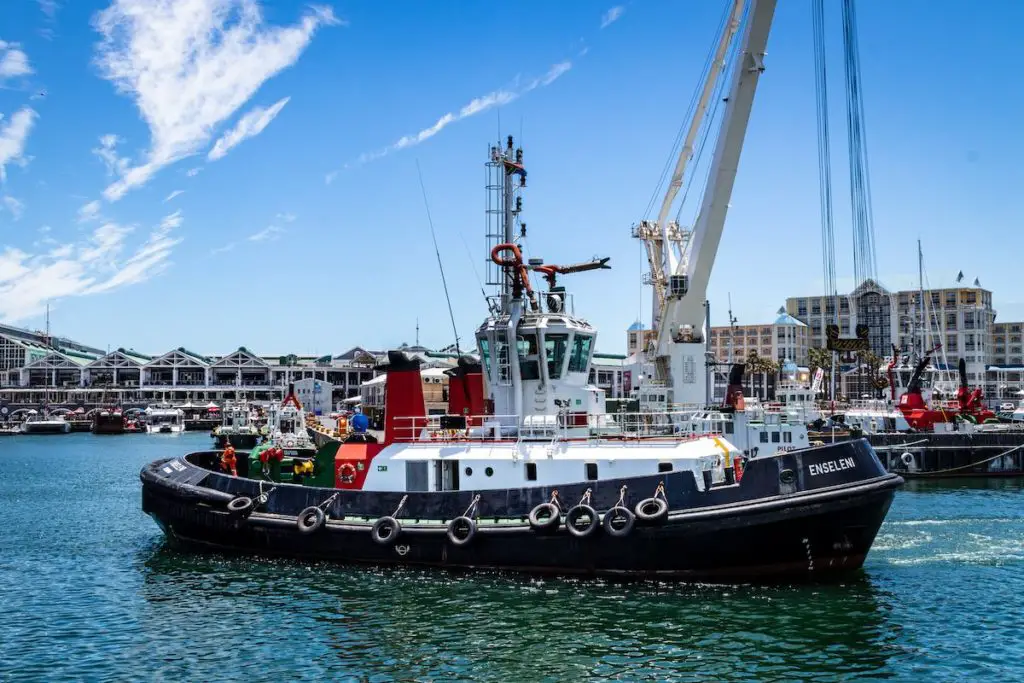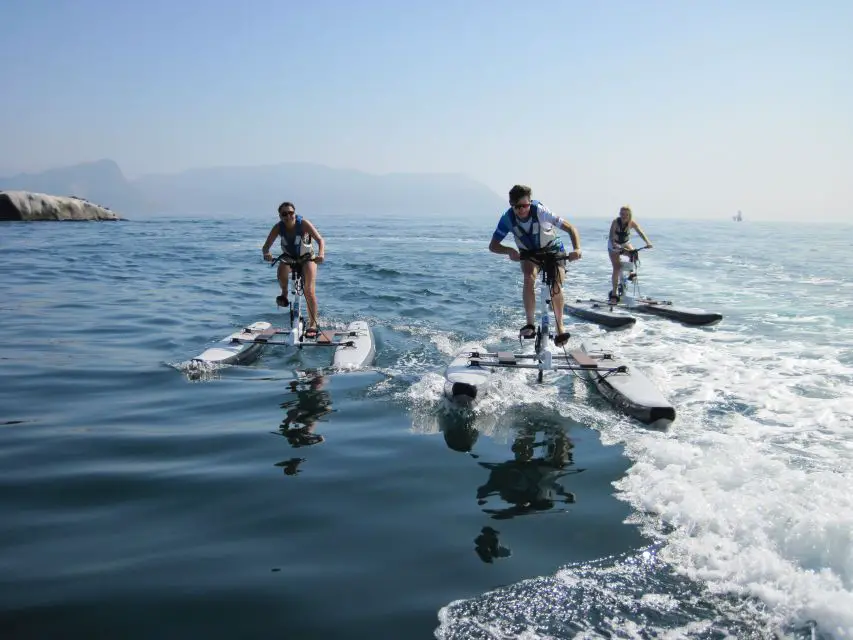 Table Mountain Cableway – for truly memorable things to do in Cape Town for couples or families, it doesn't get much better than this!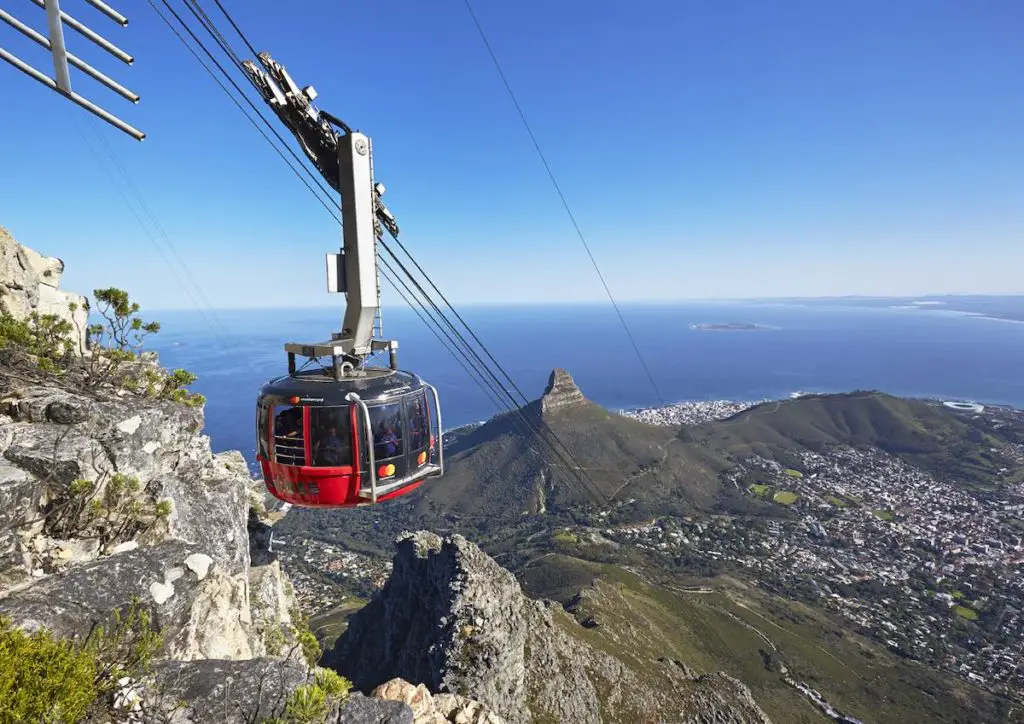 Cape Town FAQs:
Here are some commonly-asked questions about Cape Town:
What activities do people enjoy in Cape Town?
People enjoy a variety of activities in Cape Town, including hiking up Table Mountain, exploring beautiful beaches, visiting wine estates, and engaging in daring sports and activities. From outdoor adventures to cultural experiences, Cape Town offers something for everyone to enjoy and create memorable moments.
How many days in Cape Town is enough?
The ideal duration to explore Cape Town can vary depending on personal preferences and interests. While it is possible to enjoy some highlights in just 24 hours, spending at least a few days, such as 3-5 days or even a week, allows for a more comprehensive experience of the city and its attractions.
What is Cape Town famously known for?
Cape Town is famous for its natural beauty, including iconic landmarks like Table Mountain and Cape Point, as well as its picturesque harbor. The city's cultural diversity is showcased in the vibrant neighborhood of Bo-Kaap with its colorful houses. Additionally, Cape Town holds historical significance as the site of South Africa's first European settlement.
What are the top things to do in Cape Town?
The top things to do in Cape Town include exploring the breathtaking Table Mountain, visiting the stunning beaches, such as Camps Bay and Clifton, taking a scenic drive along Chapman's Peak, exploring the vibrant V&A Waterfront, visiting the historic Robben Island, and exploring the picturesque Kirstenbosch National Botanical Garden.
What are the top 6 attractions in Cape Town?
Table Mountain: A must-visit natural landmark offering stunning views of the city and surrounding areas.
V&A Waterfront: A bustling harborside area with shops, restaurants, markets, and entertainment options, including the Two Oceans Aquarium.
Robben Island: A historic site where Nelson Mandela was imprisoned, offering guided tours to learn about South Africa's apartheid history.
Cape Point Nature Reserve: A scenic reserve at the tip of the Cape Peninsula, known for its dramatic coastal landscapes and diverse wildlife.
Kirstenbosch National Botanical Garden: A world-renowned botanical garden showcasing the rich flora of the Cape Floral Region, a UNESCO World Heritage site.
Beaches: Cape Town offers a variety of beautiful beaches, including Clifton, Camps Bay, Muizenberg, and Boulders Beach, where you can swim, surf, or simply relax.
What do I need to know before going to Cape Town?
Embrace the local culture of sharing food and enjoying braais (barbecues).
Make restaurant reservations well in advance, especially for popular establishments like the Test Kitchen or La Colombe. Cape Town is known for its vibrant food scene.
Gather more insights and tips from Cape Town travel blogs to enhance your experience, including recommendations for unique restaurants, unconventional activities, and the best neighborhoods to explore.
🏨 Where to Stay in Cape Town?
Below are my top recommendations on where to stay in Cape Town:
📍$ Budget option: Neighbourgood Reserve (Superior Studio, family-friendly) – Good 7.8
📍$$$ Luxury option: O'Two Hotel (Penthouse Suite) – Superb 9.1
🏕️ Why not try glamping in Cape Town? Read my extensive guide which covers all the best glamping spots in and around Cape Town
Cape Town Interactive Map
Check out the interactive map below to see all the highlights of Cape Town, in blue markers.
So that's it – my 18 Best Things to See and Do in Cape Town.
If I'm honest, Cape Town is one my favorite cities on earth due to a perfect combination of factors including: great weather, stunning scenery, impressive beaches, a wealth of history and culture, delicious food, and a plethora of fun activities to do. Plus, one thing I should also add – the people are nice and friendly here too.
And of course, for the budget traveler – Cape Town is packed with affordable things to do as this post demonstrates, and this is despite the city being the most expensive place in South (if not all of) Africa!
Download your FREE 20-page Travel Planner Guide
And get access to all my best budget travel tips, checklists, additional freebies, and more.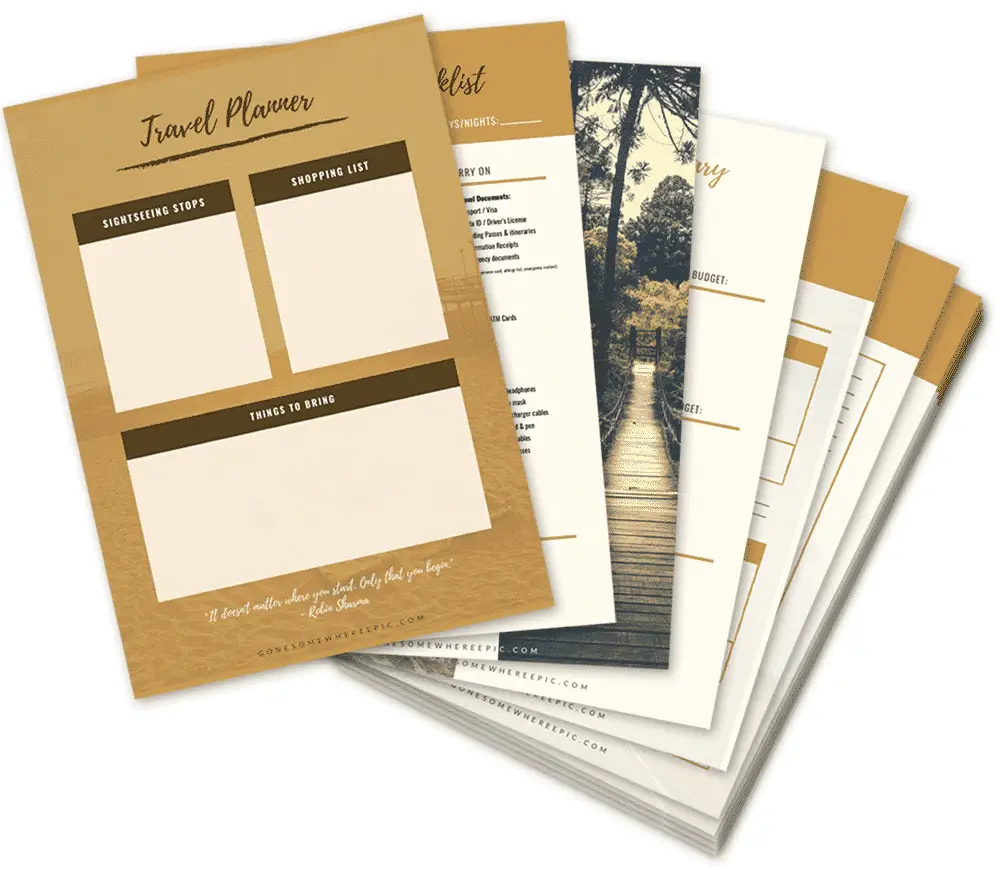 I hope you enjoyed reading my article, and feel inspired to visit this great city one day.
You might also like:
Enjoyed this post? share it on Pinterest so your followers can enjoy it too!