56 Fun Facts about Hong Kong (2023 Edition)

Looking for interesting facts about Hong Kong?
Hong Kong is a mind-blowing city with a fascinating history and a unique, hybrid culture of Chinese and Western influences.
Sitting at the mouth of the Pear River Delta, the bustling metropolis city-state consists of Hong Kong island, several other islands, the Kowloon peninsula, and the much bigger New Territories, and shares a 20-mile land border with China.
Its deep, natural freshwater harbors and strategic position in Asia was what attracted the British Empire to occupy this once-barren land in the 19th Century.
During its 156 years under British rule (with the exception of four years of Japanese occupation during WW2), Hong Kong transformed into one of the world's busiest trading centers and largest economies. Despite being nearly 9,000 times smaller geographically, Hong Kong once had a larger economic output than all of China!
In this post I've put together a collection of the most interesting, cool, and unknown facts about one of my favorite places in the world, Hong Kong.
Planning your trip? Use my favorite resources!
🏨 Accommodation: I recommend Booking.com
✈️ Flights: for the cheapest flights, I use Skyscanner
🚗 Rental Car: I recommend Discover Cars
🛡️ Travel Insurance: for the best deals I rely on SafetyWing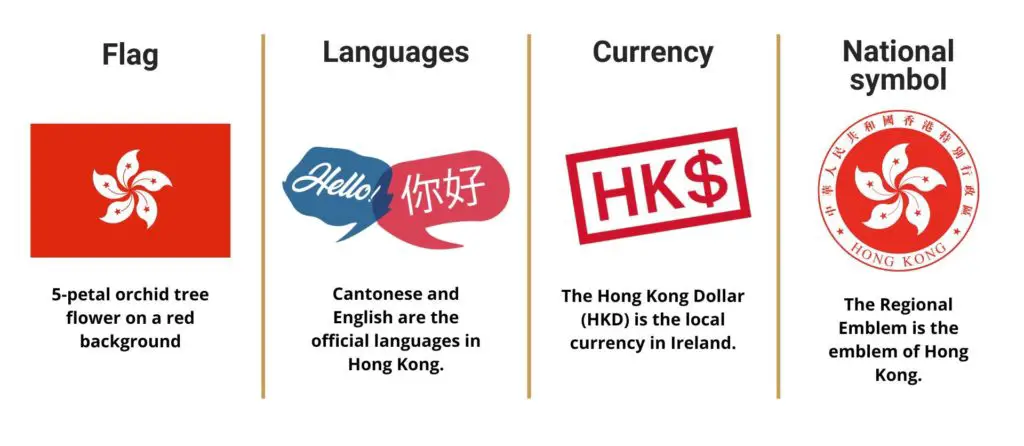 23 General Facts about Hong Kong
Here are some interesting facts about Hong Kong culture as well as facts about Hong Kong economy.
#1: Hong Kong is a Special Administrative Region of China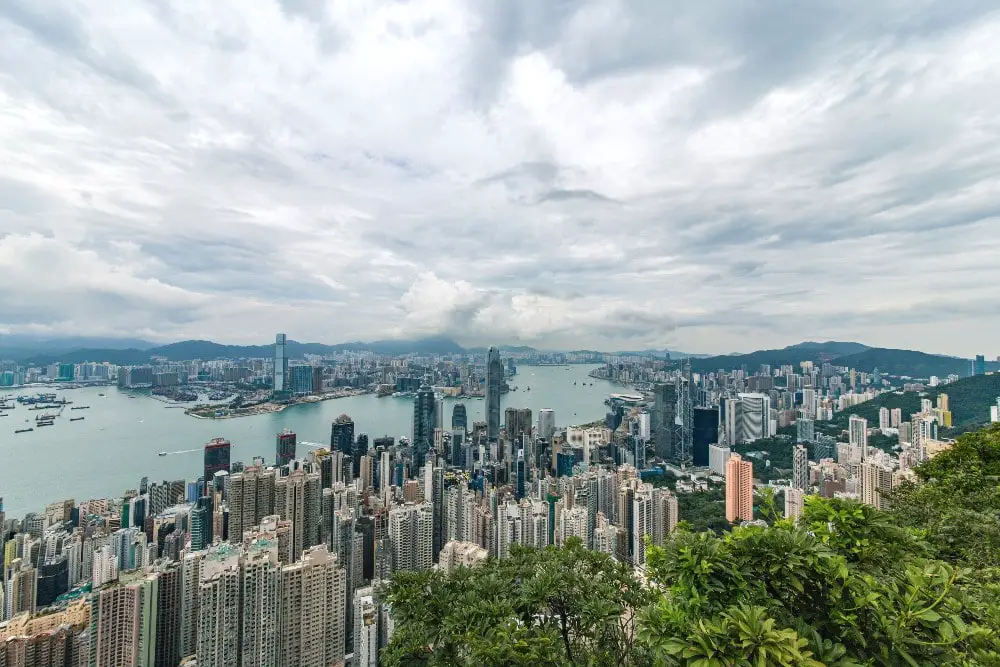 The official name of Hong Kong is Hong Kong Special Administrative Region of the People's Republic of China (HKSAR). This means that its a region of China, but has the highest levels of autonomy, maintaining separate governing and economic systems, under the principle of 'one country, two systems'.
#2: Chinese and English are the official languages
Hong Kong's official languages are Chinese (Cantonese) and English. For writing, Traditional Chinese is used instead of Simplified Chinese that is widespread on mainland China.
#3: Hong Kong means 'Fragrant Harbour'
Hong Kong is the phonetic translation of 香港 (heung gong) in Cantonese – literally translates as 'fragrant harbour', derived from the sweet aroma of the agarwood from Aquilaria sinensis, Dongguan incense.
#4: The mystical art of Feng Shui remains common practice in Hong Kong
The rooftop of Central's HSBC Hong Kong building as two rods that deflect bad energy. This is because the building faces the Bank of China building, which is built with sharp edges believed to cut and dilute good energy. Here's 6 times feng shui influenced Hong Kong's skyscrapers.
#5: 90% of Hong Kong's population speak Cantonese
The language has nine tones and a system of Romanization called Jyutping.
#6: Hong Kong has more Rolls Royces per person than any other city in the world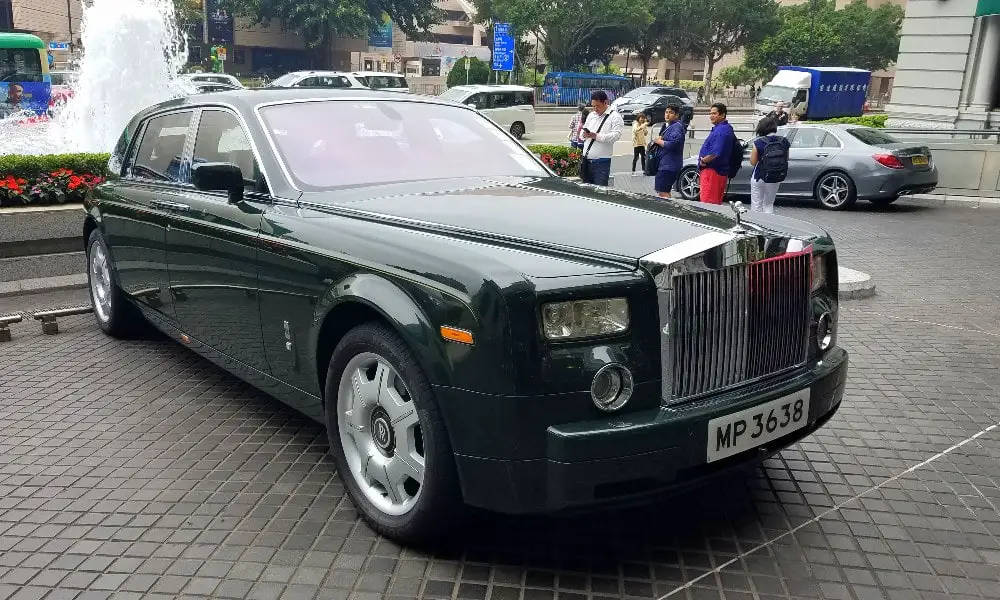 This is due to Hong Kong's legacy as a former British colony, and many of the status-conscious British elite, businessmen, and officers preferred to cruise around in extravagance, so they would import Rolls-Royces. This has given Hong Kong the most Rolls-Royces per capita.
#7: Hong Kong consists of several islands and territories
They include Hong Kong island, the Kowloon peninsula, New Territories, and several other smaller islands spread over 679 square miles (1,092 square km).
#8: Hong Kong is a blend of Chinese and Western culture
Chinese cultural traditions are blended well with Western cultural ideals in Hong Kong due to 150 years of British colonial rule. Feng-shui traditions are widely followed, as are other spiritual concepts such as that numbers 3, 5 and 8 are considered auspicious and luck bringing.
#9: Hong Kong is the city with the highest number of skyscrapers in the world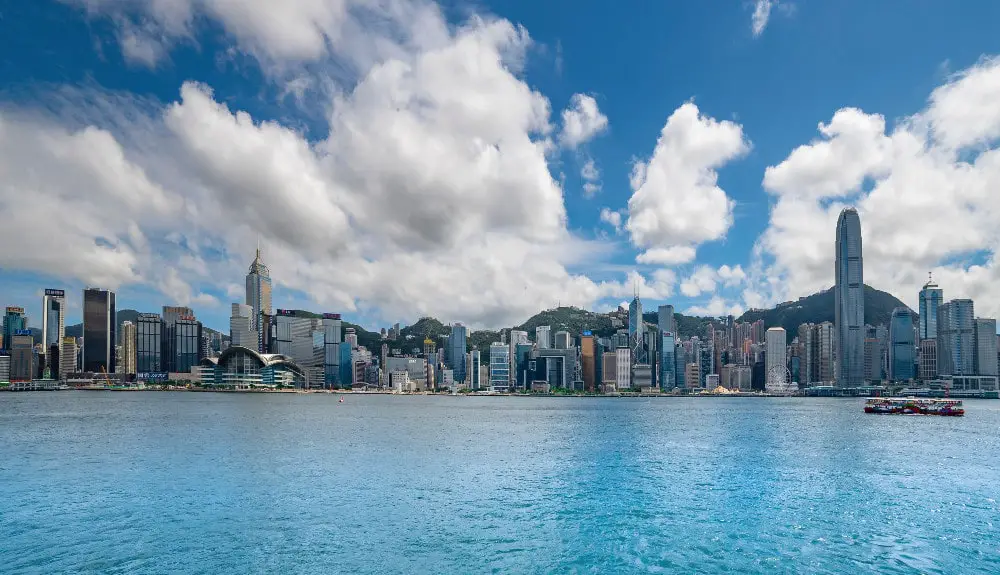 With more than 8,000 glittering skyscrapers, Hong Kong's skyline is always a glorious sight to behold. A skyscraper is defined as any building with more than 14 stories, and Hong Kong has twice as many as its nearest rival, New York City. The International Commerce Centre (ICC) building is currently the highest skyscraper in Hong Kong, with a whopping 118 floors.
#10: Hong Kong is one of the most densely populated cities in the world
With 68,400 people per square mile, Hong Kong is the 8th most densely populated city. However, the now-demolished notorious Kowloon Walled City in Hong Kong, was once the most densely populated spot on the planet – with a whopping 3.2 million inhabitants per square mile! (Source: Wikipedia)
#11: 40% of Hong Kong is made up of country parks and nature reserves
Many find it hard to believe that a city with so many skyscrapers also has an abundance of natural environments. Hiking the green trails is a favorite weekend pastime for Hong Kongers
#12: The majority of Hong Kongers practice Confucianism
This means they adhere to the values of mutual respect and kindness towards each other. Moreover, roughly 28% of Hong Kongers are Taoist or Buddhist, 12% are Christians, and 4% are Muslims.
#13: Hong Kong has a population of 7.5 million
Meanwhile Hong Kong is about six times the size of Washington DC in the US, three and half times bigger than Malta, and about half the size of Mauritius.
#14: The Tsing Ma Bridge is the world's longest road and rail suspension bridge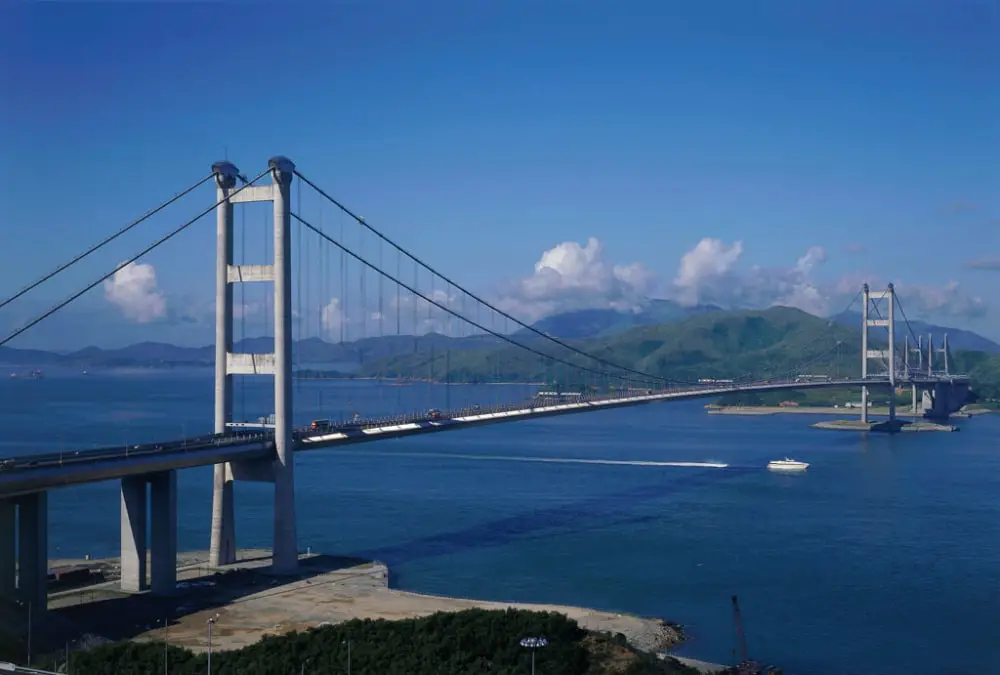 Connecting the New Territories to Lantau Island, the Hong Kong landmark is 41 metres wide, 206 metres high, and has a span of 1,377 metres.
#15: Hong Kongers have a long-established entrepreneurial spirit
Their desire to succeed and make money is one aspect in why this city became a global economic giant. In 2018, Hong Kong ranked sixth on the global billionaires list.
#16: Hong Kong has an award-winning airline
Cathay Pacific is Hong Kong's major home airline and has won the 'World's Best Airline' award many times.
#17: Most apartment buildings in Hong Kong don't have a 4th floor!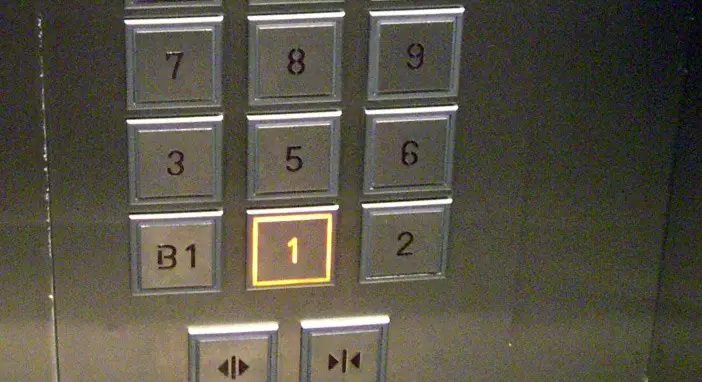 If you find your apartment building is without a fourth floor – don't worry. Omitting the number four is common because four sounds like the word 'death' in Chinese, which makes it an unlucky number. Conversely, lucky number eight represents wealth.
#18: The city has a highly-developed system for managing typhoons
May to November is typhoon season, and Hong Kong has a highly efficient system for dealing with these powerful tropical storms. A T1 signal indicates a brewing storm is days away. Then a T3 means the storm is gathering speed, so school children and elderly stay home. A T8 or T10 means winds of up to 180km/h spin across the city, so businesses and public transport are closed.
#19: Hong Kong has 96 billionaires
The city-state ranks 7th on the list of countries with the most billionaires, with a combined wealth of $280 billion. However, in terms of cities with the most billionaires, Hong Kong ranks second on the list. (Source: Asia Tatler)
#20: Hong Kong International Airport is the same size as 20 football fields
The sheer size is explained by the fact HKIA is the 8th busiest airport in the world.
#21: The world's highest bar and swimming pool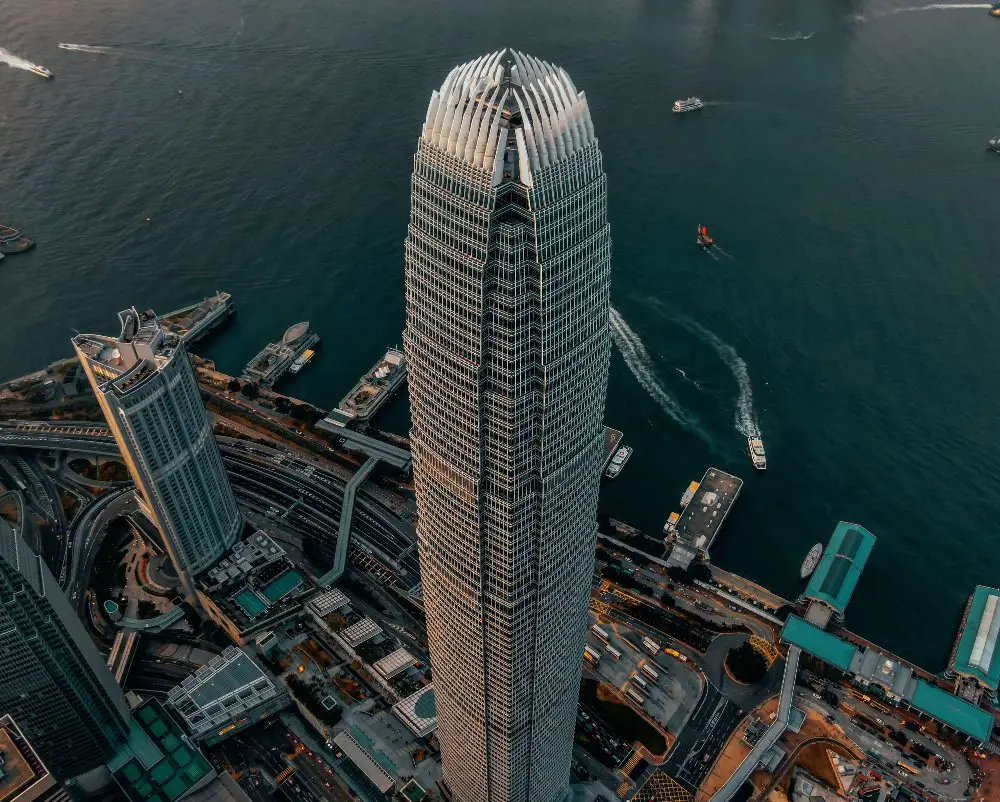 The Ritz-Carlton takes the top section of Hong Kong's tallest building, the International Commerce Centre (ICC), and features an outdoor bar and swimming pool on the 118th floor, making them the highest in the world.
#22: Fiber Optics was invented by a Hong Kong professor
The 'Father of Fiber Optics', the glass cables that have so significantly changed the way we communicate, is called Professor Charles Kao, from Hong Kong. He is also a winner of the Nobel Prize for Physics in 2009.
#23: Hong Kong boasts the world's longest outdoor escalator
Starting on Queens Road in Central, the escalator is made up of 20 escalators and 3 moving travelators, and runs for a whopping half a mile.
9 Historical facts about Hong Kong
Below are some fascinating facts about Hong Kong history and heritage.
#24: Hong Kong has been under British rule for more than 150 years
From 1842 to 1997 Hong Kong was a British colony, and between 1941 and 1945, the city was under Japanese occupation.
Popular Post >> Top 10 Instagram Spots In Malta
#25: Hong Kong was originally just Hong Kong island
In 1841 Hong Kong Island was occupied by British forces during the First Opium War. After China's defeat, the Nanjing Treaty saw Hong Kong being handed over to Great Britain by the Qing Dynasty in 1842.
#26: "Albert is so amused at my having got the island of Hong Kong"
Queen Victoria of Great Britain wrote this in 1841 after Hong Kong was ceded to the British. Possession Point, where the Union Jack was first raised by the British, was known as Tai Hang Hau, or 'big puddle'. It stood right on the island's shoreline collecting water. The site today is located in Hollywood Road Park.
#27: Hong Kong expanded to its current size in 1860
Following the Second Opium War, China ceded the New Territories to Great Britain, further expanding the size of Hong Kong.

#28: Hong Kong was leased to the UK for 99 years
In 1898, a treaty between the two countries was drawn up, leasing Hong Kong to Britain for 99 years. So on July 1st, 1997, Hong Kong became a Special Administrative Region of China.
#29: Kowloon means Nine Dragons
You may know that Hong Kong means 'fragrant harbour' in Chinese. But did you also know that when you utter the word 'Kowloon' you are saying 'nine dragons'. Folklore tells us that a young emperor noticed the areas eight hills, and named the land 'eight dragons'. Later, a servant reminded the emperor he too is a dragon, this made nine. Kow sounds like 'gau' or nine in Cantonese, and Loon is like 'lung' or 'long', meaning dragon.
#30: Hong Kong University ranks third best in Asia
Established in 1911, its origins trace back to the Hong Kong College of Medicine for Chinese, founded in 1887. Today, HKU is the most prestigious university in China and ranks third best in Asia. HKU was also the first university established by the British in East Asia.
#31: The iconic Peak Tram was the first rail tram in Asia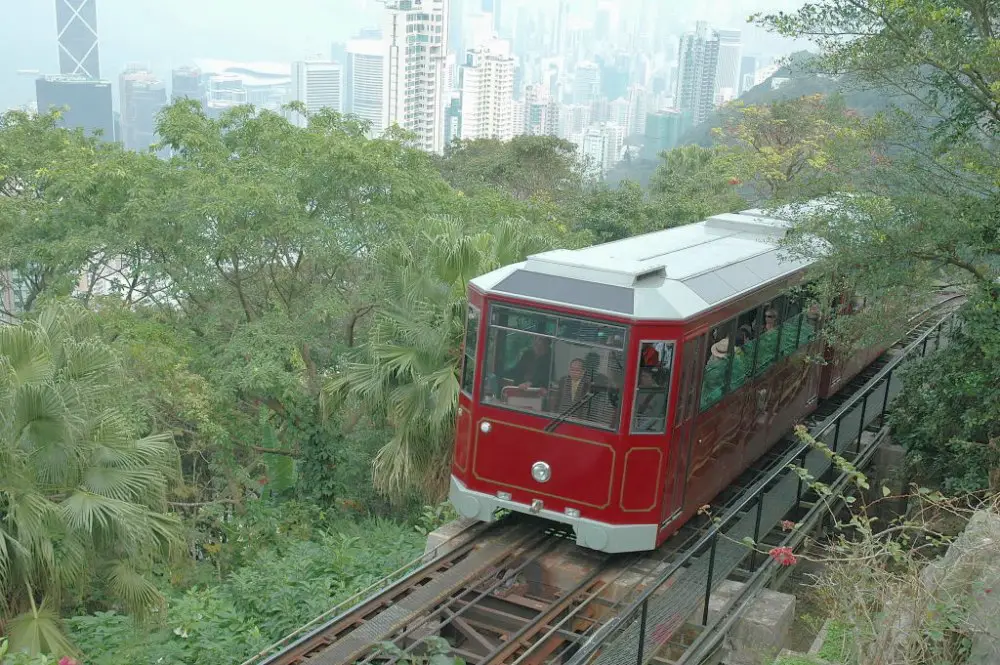 Opened in 1888, Hong Kong's Peak Tram became Asia's first funicular railway and remains one of the oldest and steepest tramways in the world. About 11,000 people ride the tram each day, translating to around 4 million annually.
#32: Hong Kong was granted special status under the 'one country, two systems' rule
In 1984, the UK and China signed an agreement whereby the People's Republic of China would grant Hong Kong special status under the 'one country, two systems' rule, when the city state was handed back to China from Britain in 1997. Following handover, the agreement was to be in place for 50 years.
🇭🇰 Learn More About Hong Kong With The Tours Below
8 Facts about Hong Kong food
Now we have some interesting food facts about Hong Kong's world-famous cuisine.
#33: Hong Kong cuisine is predominantly Cantonese, featuring famous dishes like Dim Sum, Egg Waffles, Fish Ball Noodle Soup, Mango Pudding, and more.
#34: It's no surprise Hong Kong is a foodie mecca, having one of the highest number of cafes per capita. Plus, you can score the cheapest Michelin-starred food on the planet.
#35: Dim Sum, meaning 'touch the heart', originated here in southern China. These tiny bites of goodness were created as a snack for for travellers and are today an essential part of local culture, eaten for breakfast.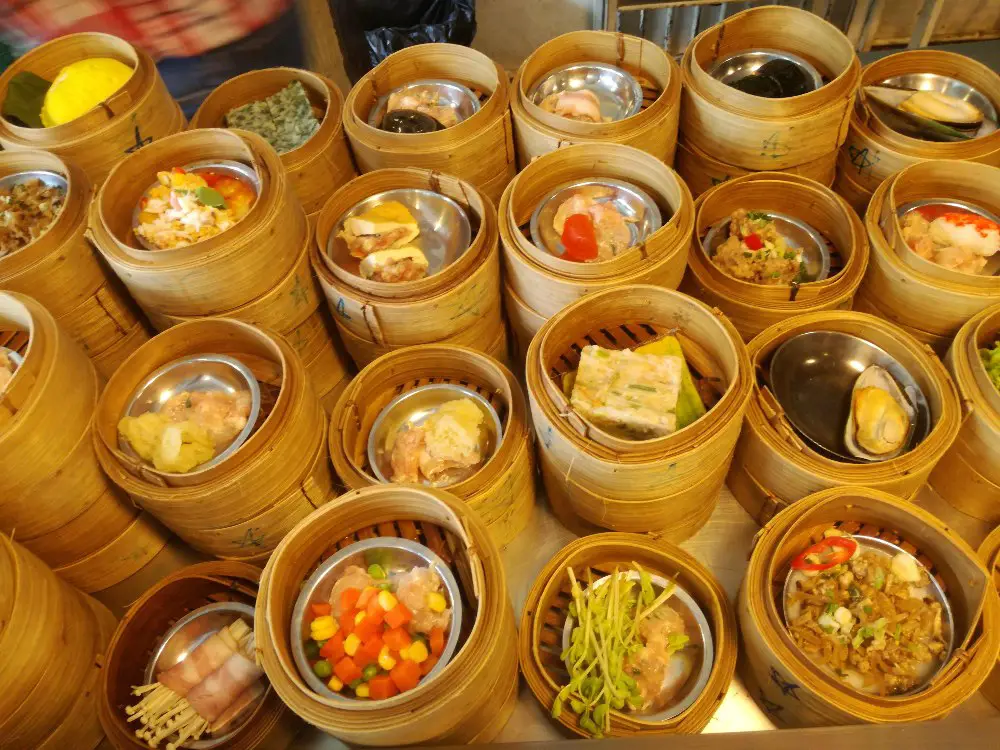 🥢 Cook Dim Sum On Your Own
🧑🏼‍🍳 Imagine yourself as a chef and prepare Dim Sum on your own with the Dumplings Class. You will shop for ingredients at a local market. Moreover, there are two different dishes to choose from, veggie options are also available! Don't miss such a unique opportunity
#36: Pineapple Buns are popular in Hong Kong, named so not because they contain the fruit, but for their pineapple-like crust. They are a must try local special at the bakery, along with egg tarts.
#37: Dai Pai Dong, Fast Food Noodle Shops, are common sites in Hong Kong that offer an inexpensive bowl of noodles for around HK$20, and free tea.
#38: Every year, between April and May, residents of Cheung Chau Island organise a bun festival. It's intended to keep hungry ghosts residing on the island content. The residents build a tower of buns, but more recently they use plastic instead of the real baked version. (Source: acei-global)
#39: Eating noodles on one's birthday is considered by the residents of Hong Kong to afford one a long and blessed life.
#40: Poon Choi, Chinese New Year's Dish that has 10 different ingredients that are served into one pot is the most popular dish in Hong Kong's restaurants.
Do you want to learn more about local cuisine and completely immerse yourself in the culinary world of Hong Kong? Then I highly recommend you to check the food tours below and choose the most appropriate one for you!
🍜 Top Food Tours in Hong Kong
9 Tourism facts about Hong Kong
Here are some important facts about Hong Kong tourism and why you should visit.
#41: Hong Kong Island has impressive beaches
The island's coastline stretches 283 miles (456km) and is very popular for its many stunning beaches, such as Clearwater Bay, Golden Beach, Shrek O Beach and Big Wave Beach.
#42: Hong Kong's warm waters
The water temperature around Hong Kong ranges between 17°C / 64°F in the winter months and 29°C / 84°F in the summer, making for suitable swimming conditions.
#43: Hong Kong's beloved Star Ferry began operating in 1880
At the time, the service from Victoria Harbour to Tsim Sha Tsui took around one hour. Thanks to the city's reclamation, the same journey today takes just 10 minutes.
#44: The Peak – one of Hong Kong's most famous landmarks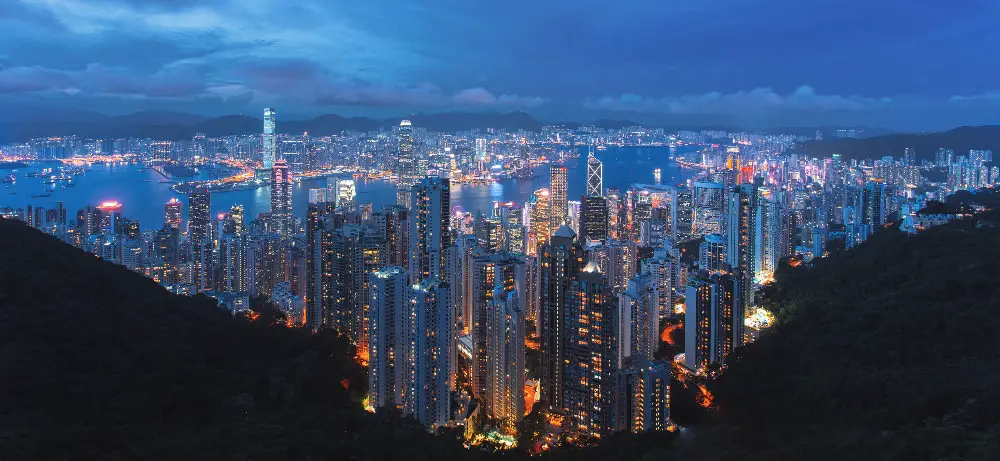 Perhaps the most famous of Hong Kong's many popular landmarks is the 'Peak' otherwise known as Mount Austin. Standing at 522 m (1,811 ft) high, the journey to the top is best experienced via the easily accessible Peak Tramway, for incredible views on the ascent, before you witness the most unforgettable views at the top. The Peak Tower is another iconic landmark of the city.
#45: The Clock Tower is an historic landmark of Hong Kong
The red brick and granite Clock Tower is the only remnant of the original site of the former Kowloon station on the Kowloon-Canton Railway, and counts as one of the city's must-see historic and iconic landmarks.
#46: Hong Kong is made up of 263 islands
Each island has their own unique beautiful scenery and coastlines. While Hong Kong island may steal the limelight, there are countless more islands, and some of the popular ones like Lantau, Cheung Chau, and Lamma that are accessible by ferry and bus, while others are totally uninhabited and virtually unreachable.
🏞️ Discover The Islands With The Tour Below
You might also like: 30 Fun Facts About Mexico
#47: There is an annual Rugby tournament in Hong Kong
Every spring, the locals sport outlandish costumes as Hong Kong hosts one of the world's biggest rugby tournaments: the awesome Hong Kong Sevens.
#48: Three quarters of Hong Kong is rural
Contrary to poplar belief, roughly three-quarters of Hong Kong's landmass is rural, consisting of 24 parks, woodlands, reservoirs, hills, and coastline. This reflects the city's Feng Shui traditions, and the beautiful parks are easily accessible from the city.
#49: Hong Kong's Big Buddha statue is one of the largest in the world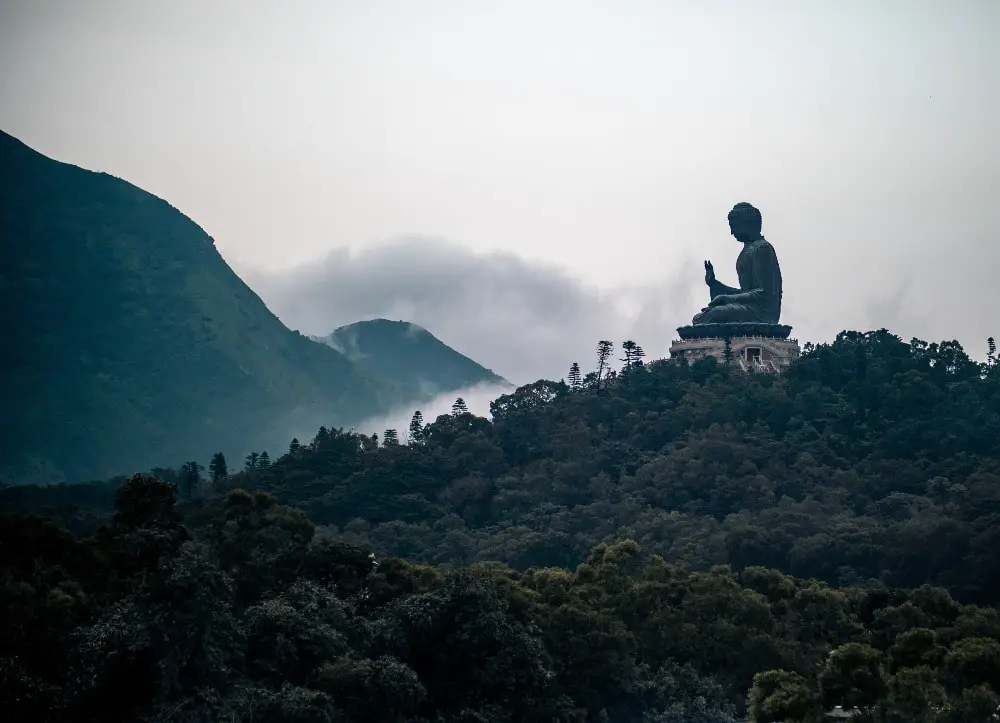 Located on Lantau Island, the famous landmark called Tian Tan Buddha (also known as The Big Buddha) is one of the world's largest seated Buddhas, towering over visitors at 34 meters high.
Why Hong Kong is so rich?
Hong Kong raises revenues from the sale and taxation of land and through attracting international businesses and trade, to provide capital for its public finance, due to its low tax policy.
7 Hong Kong Economy Facts
Hong Kong is part of the Asian Tiger Economies, which also include Singapore, South Korea and Taiwan.
The Hong Kong Dollar is the eighth most traded currency in the world.
The country is known for its free market economy, low taxation, and minimal government intervention. There are no duties imposed on imported goods except for hard liqueur/alcohol, oil, tobacco, and methyl alcohol.
Hong Kong is one of the largest financial centers in the world – after Tokyo, Shanghai, and Singapore.
The main trading partner is China. The USA, Singapore, South Korea and Japan are among the bigger import partners. Hong Kong does not have significant natural resources, and thus imports food and raw goods. Some fruits and vegetables are grown in the country.
Hong Kong has a deepwater harbor, which is the main reason it was chosen as a strategic trading site by the British Empire in the 19th Century. Hence, it is one of the busiest and largest container ports in the world.
As well as being a large trading economy, Hong Kong is a major service economy, with particularly strong links to mainland China and the rest of the Asia-Pacific region.
Hong Kong Wiki Facts: General Information
More information, statistics and general information about Hong Kong, updated as of 2023:
Founded: 1842 (as the British colony of Hong Kong until 1 July 1997)
Sovereign state: People's Republic of China (since 1 July 1997)
Flag: Regional Flag of Hong Kong (white stylized 5-petal Hong Kong orchid tree flower)
Government: Devolved executive-led system within a socialist republic
Chief Executive: John Lee
Land area: 2,755km2 (1,063 sq miles)
Population: 7,500,700 people.
Currency: Hong Kong Dollar HKD (HK$)
Languages: Cantonese, English, Traditional Chinese (scripts), English alphabet
Religions: Buddhism, Taoism, Confucianism, Christianity, Islam, Hinduism, Sikhism, Judaism.
National Holiday: Lunar New Year, 22nd January
Highest Mountain: Tai Mo Shan, 957m (3,140ft)
National Dish: Sweet and Sour Pork
National Flower: Bauhinia Blakeana
Official Website: gov.hk
Time zone: UTC+8 (HKT)
Driving side: left
Country Number/Prefix: ++852
Country Code: HK CN-HK
Famous residents: Bruce Lee, Jackie Chan, Sammo Hung, Maggie Cheung
Hong Kong FAQs:
Here some commonly asked questions about Hong Kong:
So there you have it – 56 of the most fascinating, peculiar, and fun facts about Hong Kong.
I hope you find this post an interesting read, and that it inspires you to visit Hong Kong someday! Do you know any other interesting facts about Hong Kong? What's your favorite?
Download your FREE 20-page Travel Planner Guide
And get access to all my best budget travel tips, checklists, additional freebies, and more.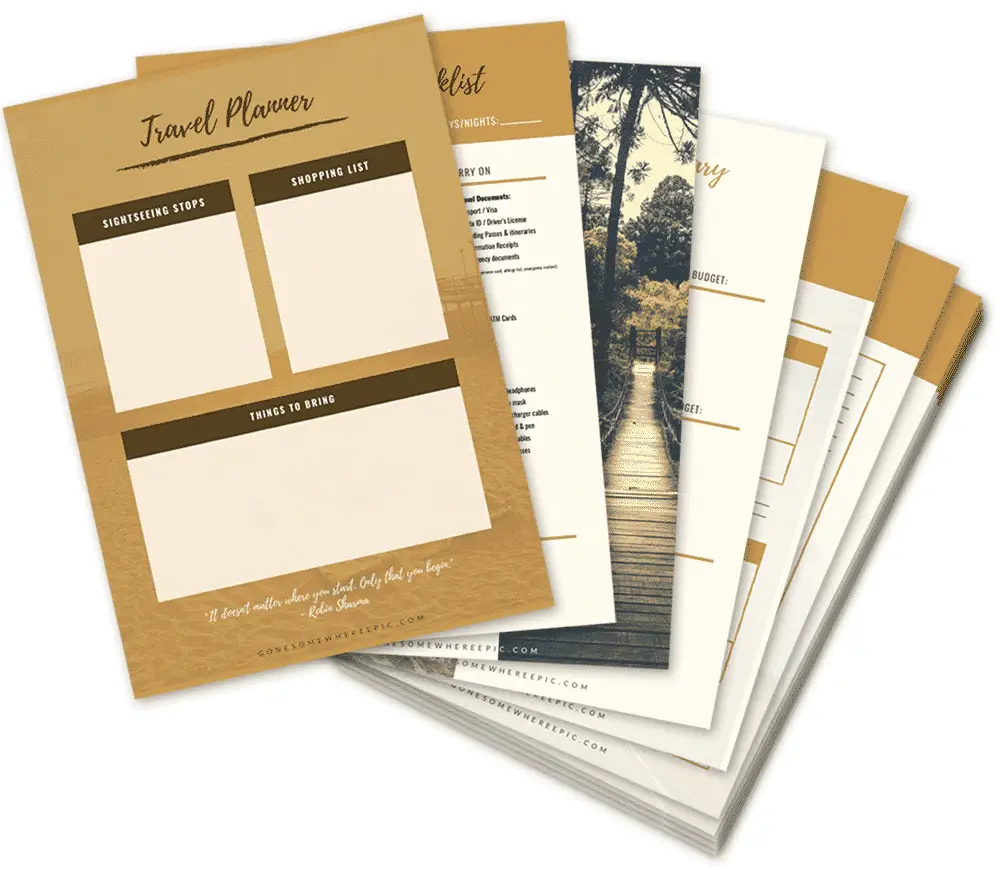 More Facts Posts:
Enjoyed this post? share it on Pinterest so your followers can enjoy it too!