48 Fun & Interesting Facts About Denmark You Probably Never Knew [2023 Edition]

Looking for interesting facts about Denmark?
What comes to mind when you think of Denmark? Probably bicycles, LEGO bricks, Viking lore, great beer, and sleepy picturesque villages.
However, there is much, much more to this progressive Scandinavian country than meets the eye.
Denmark ticks virtually all the boxes of a modern, ideal society that we could all look up to. Indeed, not only is this incredible Nordic country home to the world's happiest citizens, it's one of the most highly developed nations when it comes to income, sustainability, openness, quality of life, health care, education, pensions, I could go on!
This post is packed with fun facts, useful information and surprising knowledge that will make you seriously consider putting a trip to Copenhagen on your travel bucket list.
Here's some of my favourite interesting and lesser known facts about Denmark: 
Scroll on to read: 48 Fun & Interesting Facts about Denmark (and why you should visit):
Planning your trip? Use my favorite resources!
🏨 Accommodation: I recommend Booking.com
✈️ Flights: for the cheapest flights, I use Skyscanner
🚗 Rental Car: I recommend Discover Cars
🛡️ Travel Insurance: for the best deals I rely on SafetyWing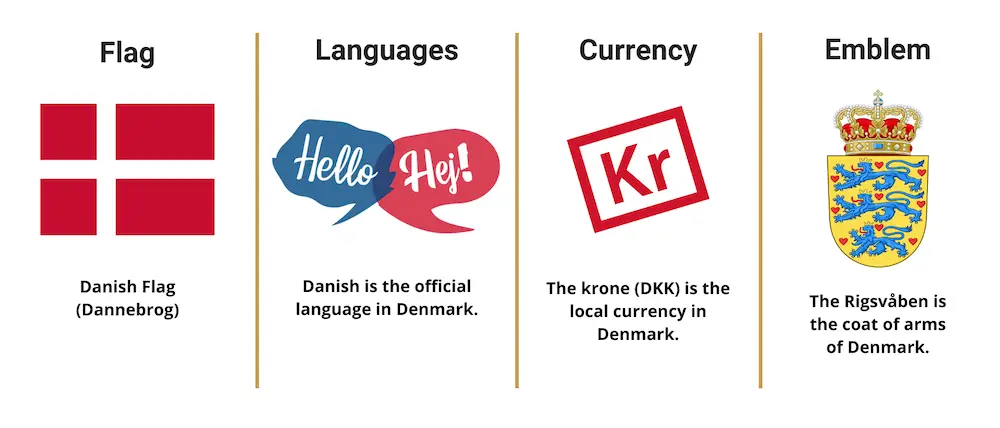 27 General Facts about Denmark
A collection of general facts about Denmark for kids, adults, and everyone.
#1: Ranked the world's #1 and #2 happiest country
Denmark has consistently ranked the world's happiest country, topping numerous surveys and lists including the UN World Happiness Report, although more recently ranks second to Finland.
So what's the secret? It's down to a combination of excellent quality of life, great cuisine, stunning scenery, sustainable policies, and a liberal society that looks after all of its citizens. Plus, a 33-hour workweek and a $20 dollar minimum wage (by contrast, the US average minimum wage is $10 and is expected to rise to $15 this year).
Related post: 7 Reasons Denmark is the Happiest Country in the World
#2: Denmark is a small country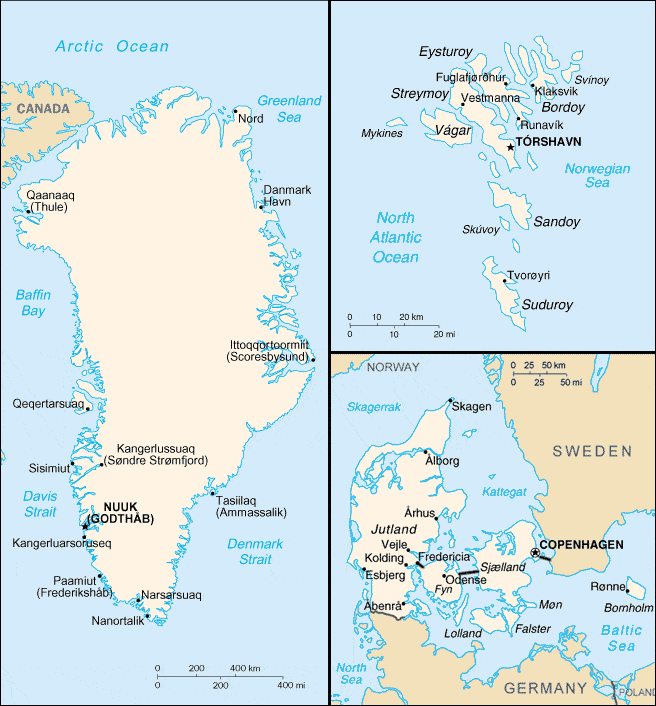 Despite Scandinavia having a reputation for vast open space with sprawling mountains, fjords and forests, it's not the case with Denmark, at least when talking about Denmark proper (as opposed to the Danish Realm, or the Kingdom of Denmark the official name of the sovereign state). Ranked at 130th in the world, it's slightly larger than the Netherlands and Switzerland, and in US terms it's somewhere between Maryland and West Virginia by size.
#3: It's also a HUGE country (when counting territory)
This is because Greenland is part of the Kingdom of Denmark. The enormous territory of Greenland is the world's largest non-continental island, at 2.1 million km², it's an autonomous constituent country. The smaller island group of the Faroe Islands is also part of the Kingdom of Denmark.
So although Denmark itself is a small nation at 42,931km², the Kingdom of Denmark – which is the sovereign state with its total territory including Greenland, the country rockets up the list to 12th largest in the world, between DR Congo and Saudi Arabia.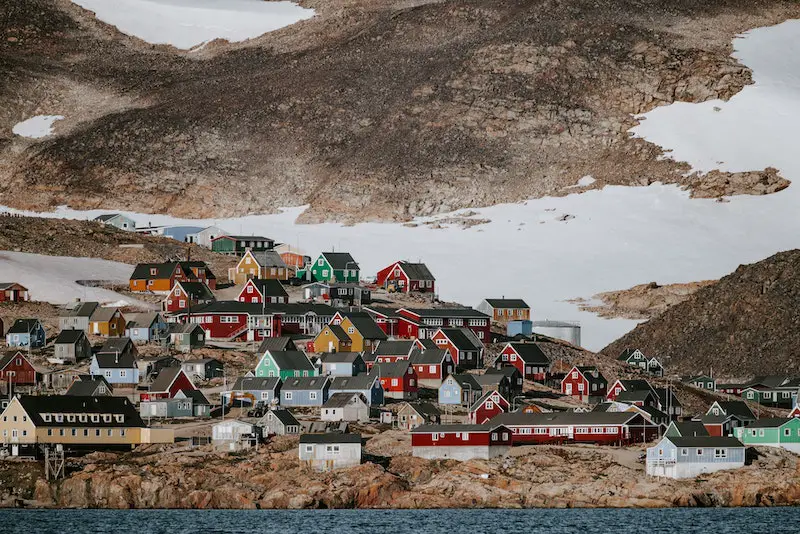 #4: There is no word for "Please" in the Danish language
Another really interesting fact about Denmark is that there's no direct translation for "please" in Danish, as the Danes are simply not used to it in a sentence.
#5: Denmark has 444 islands, but only 76 of them are inhabited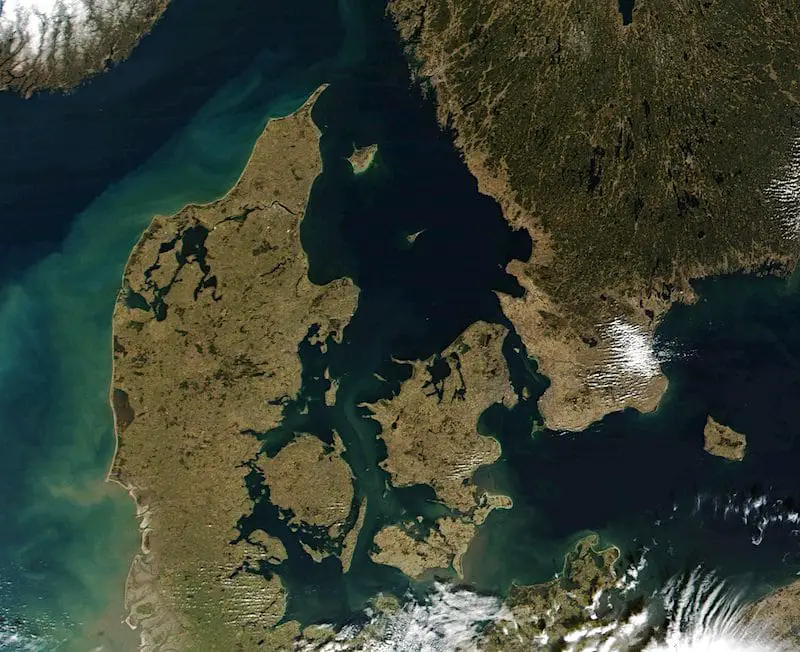 This is due in part to numerous small and rocky islands, as well as the majority of the population living in the urban cities. In 2020 Bornholm and Samsø were voted as the EU's most sustainable islands. Source: Wikipedia
#6: You'll never be more than 30 miles from the sea
Two thirds of the country is made up of a small peninsula while the remaining third is a cluster of numerous islands, so wherever you go in Denmark, you cannot be more than 52km away from the sea!
#7: You can drink water from the tap in Denmark
Unlike most of mainland Europe, you can actually drink the water that flows from the taps in Denmark. The country has some of the world's cleanest tap water.
#8: Copenhagen Harbour is clean to swim in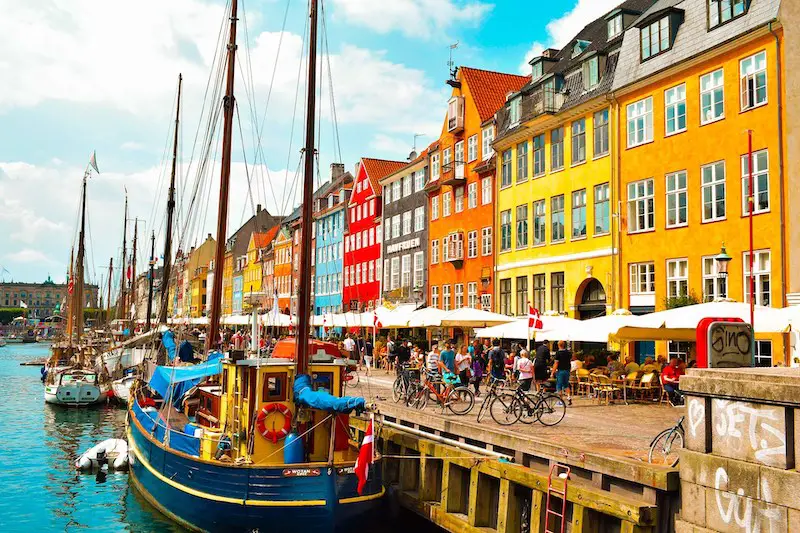 There's plenty of sandy beaches within half an hour from the city centre, but you can take a dip in the harbour as the water is clean enough to swim in! This is a true testament to Denmark's sustainable culture. You'll find several harbour baths along Copenhagen's harbour, such as Islands Brygge, Kalverbod Brygge, and Nordhavn.
#9: One of the best surfing beaches in Scandinavia is located in Denmark. It is aptly known as "Cold Hawaii".
#10: A Danish Prince is also a catwalk model
Queen Margrethe's eldest grandson, Prince Nikolai, is 9th in line to the throne however he has a rather unusual job for a royal. Currently, the 19-year-old prince is wowing catwalks all over the world as a model! His debut walk was for Burberry at London Fashion Week in 2018, and since then, he's modeled for Dior designer Kim Jones, who happens to have a Danish mother.
#11: LEGO® was invented by a Dane
In 1949 the world-famous LEGO® brick was invented by Danish carpenter Ole Kirk Christiansen in the town of Billund. The name originates from 'leg godt', meaning 'play well'. Initially, the company's products were wooden toys, however it wasn't until 1947 that they introduced the iconic and much-loved, interlocking and colourful plastic bricks.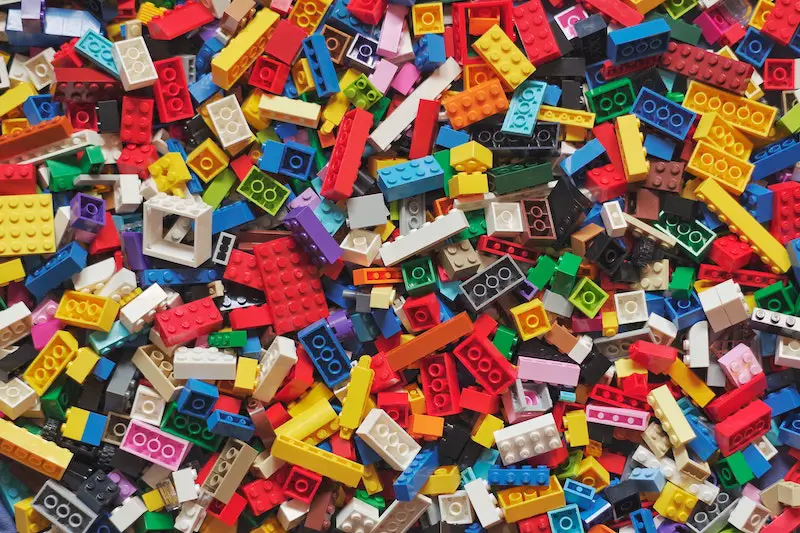 The rest as they say, is history, as the company has since grown into a multi-billion dollar business that also includes theme parks, movies, computer games and clothing.
Since 2018, LEGO's plastic plants and other leafy pieces have been made from plant-based material such as sugarcane. How awesome is that?
#12: Health care and education are free in Denmark
Technically the Healthcare and Education systems are paid for by Danish taxpayers, however, it also means that every single person in Denmark – whether rich or poor, regardless of their background or situation – has access to high quality health care whenever they need it, as well as a good education. This is truly remarkable and something the Danes should be extremely proud of.
#13: Denmark is known for its liberalism
There are perhaps just a handful of countries in the world that are as liberal and free as Denmark. The progressive country has a very open-minded society with a people whom aren't afraid of speaking their minds.
#14: There is a word in Danish for that 'cosy feeling of togetherness'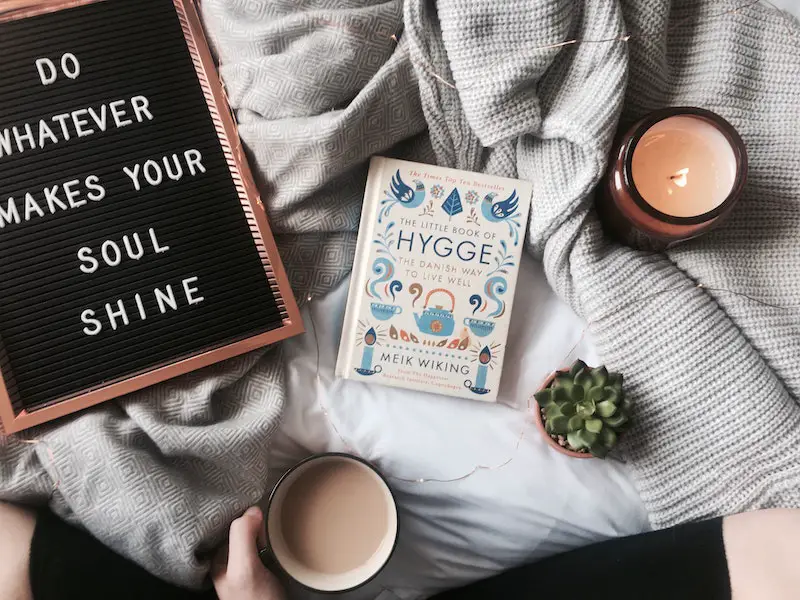 The word "Hygge" (pronounced hoo-gah), is a unique term that defines cosy social gatherings and intimate get-togethers between family and friends. The term goes far in illuminating the Danish soul, expressing the feeling of wellbeing and warm atmospheres. You can literally experience the notion of hygge in the streets of Copenhagen – walk down some of the old, narrow, cobbled streets that date back several centuries, and you'll feel the vibes from the colorful houses, small coffee shops and vintage boutiques.
Experience the notion of hygge and learn more about Copenhagen while walking through its streets with the tours below!
#15: Denmark's highest peak is only 170 meters
The country's tallest mountain, Möllehǿj, is a mere 170,87 meters above sea level. This is one of the reasons why there is a deeply ingrained bike culture in Denmark.
#16: The Danish alphabet has 3 extra letters: Æ, Ø, and Å
The language of Denmark is known to be one of the trickiest languages to learn due to some silent letters and complex pronunciation. However, it gets more challenging with the addition of three letters that you won't find in the English alphabet: Æ, Ø, and Å.
#17: A country of high taxes
Many who visit Scandinavia, including myself, are shocked by how expensive things are there. Denmark has a sales tax of 25% – among the highest in the world.
Added to that is the fact that Denmark also has one of the highest rates of income tax – with Danes paying as much as 45% of their income to the government. That being said, surveys often report that 90% of Danes are happy with the level of taxation, and given the superb quality of life in the country, it's easy to see that taxpayers' money is being well spent.
#18: Famous Danes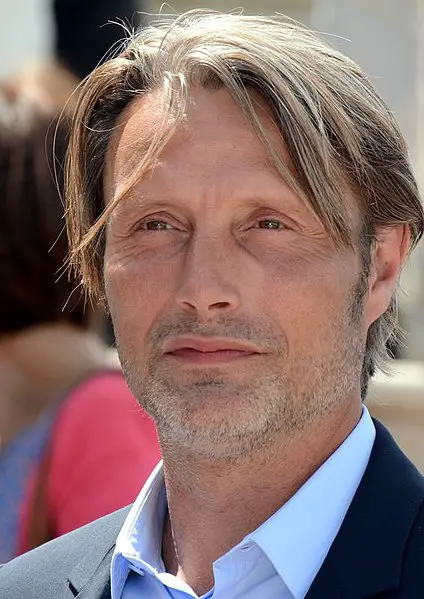 Denmark is not only famed for Vikings. World- famous Danes include actors like Brigitte Nielsen, Mads Mikkelsen and  Nikolaj Coster Waldau, sports stars like Caroline Wozniacki and Peter Schmeichel, musicians Lars Ulrich, MØ MØ and Lukas Graham, and of course the best known fairy-tale writer, Hans Christian Andersen.
#19: The world's largest manufacturer of wind turbines
Given the country's green credentials, it's no wonder Denmark is home to the world's biggest wind turbine manufacturer, Vestas.
#20: Denmark is a land of inventors and pioneers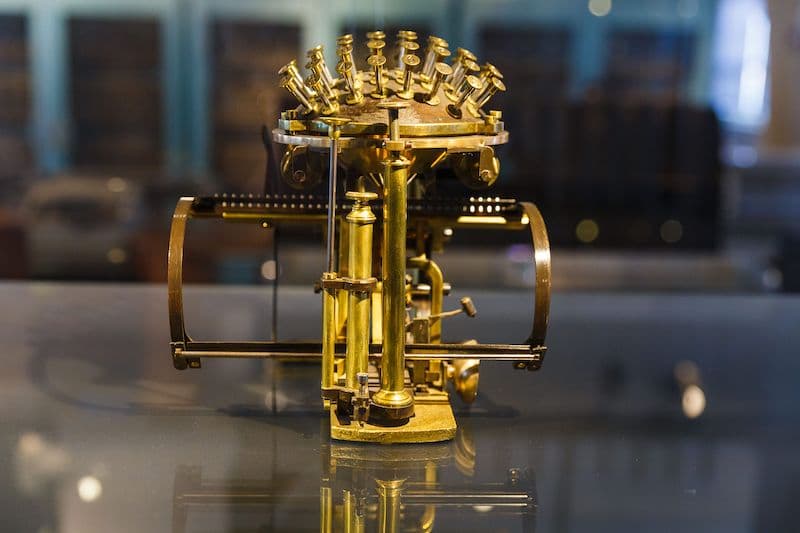 Some of Denmark's most iconic inventors include Valdemar Poulsen (the Telegraphone, 1899), Jens and Lars Rasmussen (Google Maps, 2005), Frederik Louis Wilhelm Hellesen (dry cell battery, 1887), and Rasmus Malling Hansen (Hansen Writing Ball, 1865).
#21: A global leader in design and architecture
Like the rest of Scandinavia, Denmark is famous for its pioneering high quality design and stunning architecture, with names like Bang & Olufsen and Royal Copenhagen Porcelain. Sydney's Royal Opera House was also designed by a Dane.
#22: Danes have won 13 Nobel Prizes
With a population of just 5.6 million, that gives Denmark the second highest per capita allotment of prizes of any country in the world (after St. Lucia).
#23: 10% of Danish preschools are in the forest
The schools are located far away from urban areas in woodlands, giving students an opportunity to develop a bond with nature while attending regular lessons. Even larger cities like Copenhagen have these countryside learning opportunities.
#24: The Danes are known for their love of beer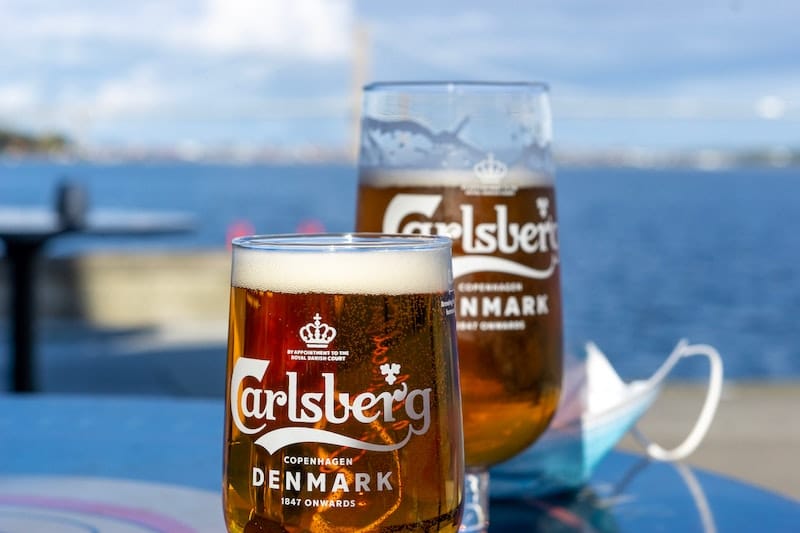 Some people believe it may be a result of their Viking heritage, however it is more likely that unsafe water in the 16th and 17th centuries led to almost everybody drinking a weak variety of beer for safety's sake.
🍺 Enjoy the Taste of Denmark
#25: Denmark is ranked 2nd in global sustainability
One of the more unique facts about Denmark's sustainable practices and green initiatives is that the Danes are extremely eco-conscious and protective of the beautiful environment they inhabit. In fact, Denmark is a leader in wind power, a clean alternative to coal and nuclear power.  The country currently generates half of its energy from wind. Copenhagen has a master plan which will make the city carbon neutral by 2025, with the rest of the country following suit by 2050. Source: earth.org
#26: The best pension system in the world
Denmark sits alongside Iceland and The Netherlands with the world's best pension systems. Danish workers can retire at the age of 65 with a comfortable pension, and even by age 60 they can choose to take a 'redundancy', meaning they can stop working and still get a percentage of their salary until they qualify for their full pension.
#27: It rains on average 170 days per year in Denmark
Northern Europe is rainy in general, and Denmark is no exception. On an average, the country sees around 170 days per year of rainfall.
Popular Post >> Top 10 Instagram Spots In Malta
9 Historical Facts about Denmark
Now for some interesting facts about Denmark's history and culture:
#28: The world's oldest flag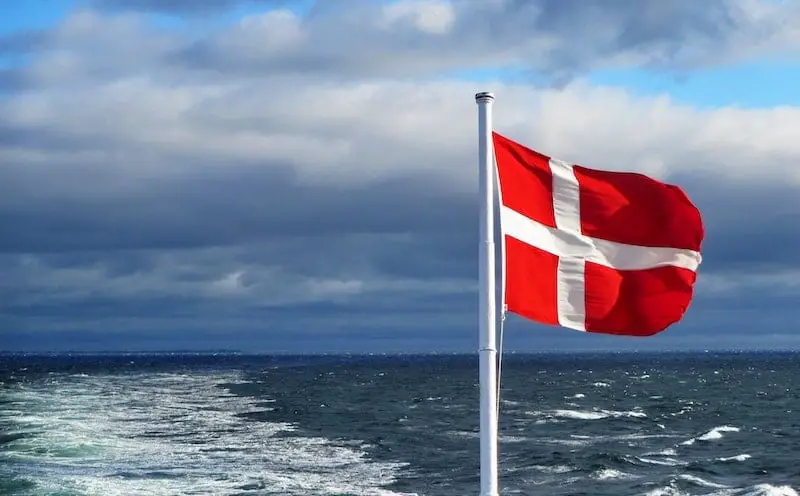 The Dannebrog, as the Danish flag is known, was first acknowledged in 1219 and remains the oldest state flag still in use in the world by a sovereign state. While it's not the oldest flag to have ever existed, it holds the Guinness World Record for being the oldest continuously used national flag.
#29: Home to Europe's oldest monarchy
One of my favorite little-known facts about Denmark's royal family and monarchy: the Danish Monarchy is older than the Danish flag! Gorm the Old established the monarchy in 935 AD, continuing through to the present day. Originally an elective monarchy, it became hereditary in the 17th century and by the 19th century evolved into a constitutional monarchy. The current monarch is Queen Margrethe II.
#30: Bluetooth is named after King Harald Bluetooth
The Bluetooth technology takes its name from the famous 10th century Danish King Harald Bluetooth (also known as Harold I), who was responsible for unifying Denmark into a single state. The iconic Bluetooth symbol is actually a combination of the Viking runes for "H" and "B", Harald Bluetooth's initials.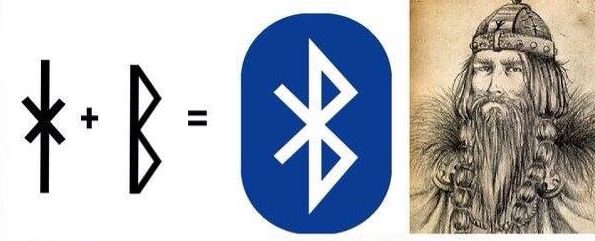 #31: Nordisk Film is the oldest continuously active film company in the world, operating in Copenhagen since 1906.
#32: Danish pastry actually originates from Austria
Contrary to popular belief, the iconic pastry was introduced by Austrian bakers whom settled in Denmark in the 1840s. This is why in Danish, the pastry is actually called "wienerbrød" – meaning "Viennese bread".
#33: The Oresund Bridge connects Denmark and Sweden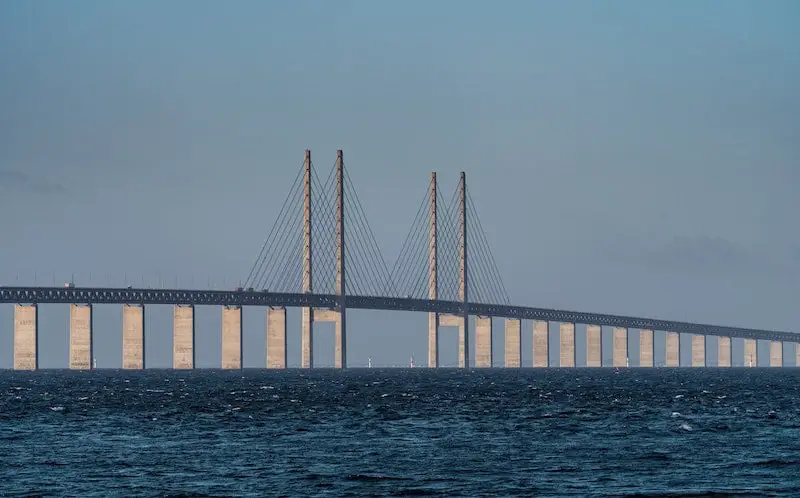 Opened in 1999, the Oresund Bridge connects Denmark to Sweden, allowing for travelers to arrive in one country from the other in a matter of minutes. A remarkable piece of engineering, the bridge spans the Oresund Strait between the two countries at approximately 10 miles (16km).
#34: Freetown is a 'state within a state' in Copenhagen
In 1971 a neighborhood was created by hippies on the island of Christiania in Copenhagen, called Freetown. Also referred to as "The Green Light District", it was meant to be a serious social experiment that allowed for the experimentation of a variety of alternative lifestyles. Although the sale of drugs is illegal in Denmark, there are discretions and subtleties that allow for the continuation of these alternative lifestyles within the borders of Freetown.
#35: Denmark is the first country to legalize same-sex unions
In 1989 Denmark became the first country in the world to legalize same-sex unions, and in 2012 same-sex marriages was granted.
#36: Home to the oldest and second oldest theme parks in the world
One of the more fun facts about Denmark's tourist attractions and landmarks: the world's oldest amusement park is located in Jægersborg Deer Park just north of Copenhagen. Dyrehavsbakken, or Bakken as its commonly known, first opened in 1583! It was originally opened for its healing springs, and today its an active family theme park.
Not far from Bakken is the world's second oldest theme park, the Tivoli Gardens, which opened in Copenhagen in 1843.
Both Bakken and the Tivoli Gardens are widely considered to be the inspiration behind other amusement parks around the world, with Walt Disney opening the first Disneyland resort four years after a trip to Denmark in 1951.
🎠 Guarantee your access to the Tivoli Gardens
12 Lesser Known Facts about Denmark
Here are some of the more unusual facts about Denmark's traditions and customs:
#37: Baby names are regulated by the government
A rather strange fact about Denmark is that the naming of children is regulated by the government, which keeps a list of 7,000 pre-approved names for babies. So you'll never come across a Danish Harper Seven, Blue Ivy or North West!
#38: It's legal to burn the Danish flag (but illegal to burn foreign flags)
Yes, another really bizarre fact about Denmark is that whilst it's illegal to burn foreign flags, you can actually burn a Danish flag and no one will bat an eyelid!
#39: Peculiar Danish traditions
There are some Danish traditions that seem weird to a non-Danish person. One of these includes batting at a black cat in a barrel at the annual "Fastelavn" carnival. Another is the burning of a witch on a bonfire at Sankt Hans (midsummer's eve). These days however, these traditions have been toned down to some extent, so barrels are simply decorated with cut-out versions of black cats, and bonfires only burn doll witches.
#40: There are more pigs in Denmark than people. The country produces 29 million pigs every year.
#41: Denmark is in the EU but doesn't use the Euro
Although a member of the European Union since 1973, Denmark negotiated an opt-out of using the Euro as its currency. The Danish Kroner is the official currency.
#42: An unofficial law declares "no one is better than the other"
There's a unique term in Danish known as "Janteloven", which plays a key part in Danish culture and mentality. The term means everyone is equal, regardless of class or background. It is believed that the origins of Janteloven stems from control of the population, ensuring that no-one thinks they are better than anyone else.
#43: There's an ongoing dispute between Denmark and Canada
A small 1.3 square km island is contested by both Denmark and Canada with both nations claiming it as their own. It lies in the middle of Nares Strait, and is therefore within the 12-mile territorial limit of both countries. However, the disagreement is a very amicable one. Each month, representatives from both sides will land on the island, plant their county's flag, and leave a bottle of their native liquor – Canadians leaving Canadian whiskey, and Danes leaving Danish schnapps. 
#44: The Great Dane isn't actually from Denmark
Although they would love to lay claim to it, the dog breed known as the Great Dane actually originates from Germany.
#45: The Danes enjoy eating salty licorice together with a glass of milk.
#46: Unmarried adults get cinnamon thrown all over them on their birthdays
Perhaps the most unique fact about Denmark in this post, according to Unilad and various other sources, adults who are unmarried by the age of 25 get cinnamon thrown all over them on their birthday.
#47: Danes prefer to visit the dentist abroad
Many Danes travel abroad for dental treatment, usually to Poland or Hungary. This is because having dental work done in Denmark can be quite expensive.
#48: There's a TV channel exclusively for kids in Denmark
Because the Danes place so much importance on their young, there is a television channel that caters strictly to children. It has no commercials and in the evening when its time for bed, the characters on the TV programs go to bed too.
Denmark Wiki Fact File: General Information
More information, statistics and general information about Denmark, updated as of 2023:
Motto: "Guds hjælp, folkets kærlighed, Danmarks styrke" (God's help, the love of the people, Denmark's strength"
Flag: Dannebrog
Government: Devolved unitary parliamentary constitutional monarchy
Monarch: Margrethe II
Prime Minister: Mette Frederiksen
Land area: Denmark: 42,926 km2 (16,574 sq mi), Faroe Islands: 1,396 km2 (538.999 sq mi), Greenland: 2,166,086 km2 (836,330 sq mi)
Capital city: Copenhagen
Population: 5,850,189 people.
Currency: The Danish Krone (DKK)
Languages: Danish, German, Faroese, Greenlandic
Religions: Christianity, (Church of Denmark), Other Christian, Muslim, No religion
National Holiday: 5th June (Constitution Day)
Highest Mountain: Mollehøj, 170m above sea level
Largest Lake: Arresø, 39.5km2
National Dish: stegt flæsk
National Flower: Daisy
Member of NATO: Yes
Member of EU: Yes (since 1973)
Official Website: denmark.dk
Time zone: UTC+1
Driving side: right
Country Number/Prefix: +45
Country Code: DK, DNK
Average temperature in Copenhagen (2022): 10.7C (max: 32.4C, min: -4.7C)
10 Largest Cities in Denmark
Here's the ten largest cities in Denmark. The capital, Copenhagen, tops the list, followed by Aarhus on the Jutland Peninsula, and thirdly is the city of Odense, located on the island of Funen. Source: World Atlas
| | | |
| --- | --- | --- |
| Rank | City | Population |
| 1 | Copenhagen | 1,153,615 |
| 2 | Aarhus | 237,551 |
| 3 | Odense | 145,931 |
| 4 | Aalborg | 122,219 |
| 5 | Frederiksberg | 95,029 |
| 6 | Esbjerg | 72,205 |
| 7 | Randers | 55,780 |
| 8 | Kolding | 55,363 |
| 9 | Vejle | 51,177 |
| 10 | Horsens | 50,074 |
Denmark FAQs:
Here are the most commonly-asked questions about Denmark:
Here's 5 interesting facts about Denmark:
Denmark is consistently ranked the happiest country in the world
The Danish flag is the oldest flag in the world
The iconic LEGO brick was invented by a Dane
The country has won 13 Nobel Prizes
Denmark has the world's best pension system (alongside Iceland and The Netherlands)
Here's 10 fun and interesting facts about Denmark:
The Danish Royal family is the oldest monarchy in Europe
Bluetooth is named after the Danish King Harald Bluetooth
The Danish flag is the world's oldest flag
There are 18 different species of sharks living in Danish waters
Denmark was the first country in the world to legalise same-sex unions
More than 50% of Copenhagen's cycle to work every day
LEGO was invented in Denmark
There are more pigs than there are people in Denmark 
Sweden is just 30 minutes away from Copenhagen Airport
Denmark is considered the least corrupt country in the world
Denmark is known as the birthplace of LEGO and being the happiest country on the planet. The country is famed for having the oldest monarchy in Europe as well as the world's oldest national flag. Denmark is also famous for its bike culture, its liberal and open society, and being a world leader in sustainability.
Denmark is certainly one of the oldest countries in the world – it has the world's oldest national flag and the oldest kingdom in Europe, with the current monarch, Queen Margrethe II tracing her lineage all the way back to King Gorm in early 900 AD.
Danmark is the Danish name for Denmark. 
What is unique about Denmark?
Denmark is famous for being the happiest country on the planet, having the oldest monarchy in Europe, and having the world's oldest national flag. Denmark is also famous for its cycling culture, hygge, its open and liberal society, and being a global leader in sustainability.
How old is Denmark?
Denmark has one of the world's oldest monarchies with a history stretching all the way back to the year 1000 AD. Danish society is modeled on the foundation of the Danish Constitution of 1849, and its political system has been formed by various political parties since then.
Download your FREE 20-page Travel Planner Guide
And get access to all my best budget travel tips, checklists, additional freebies, and more.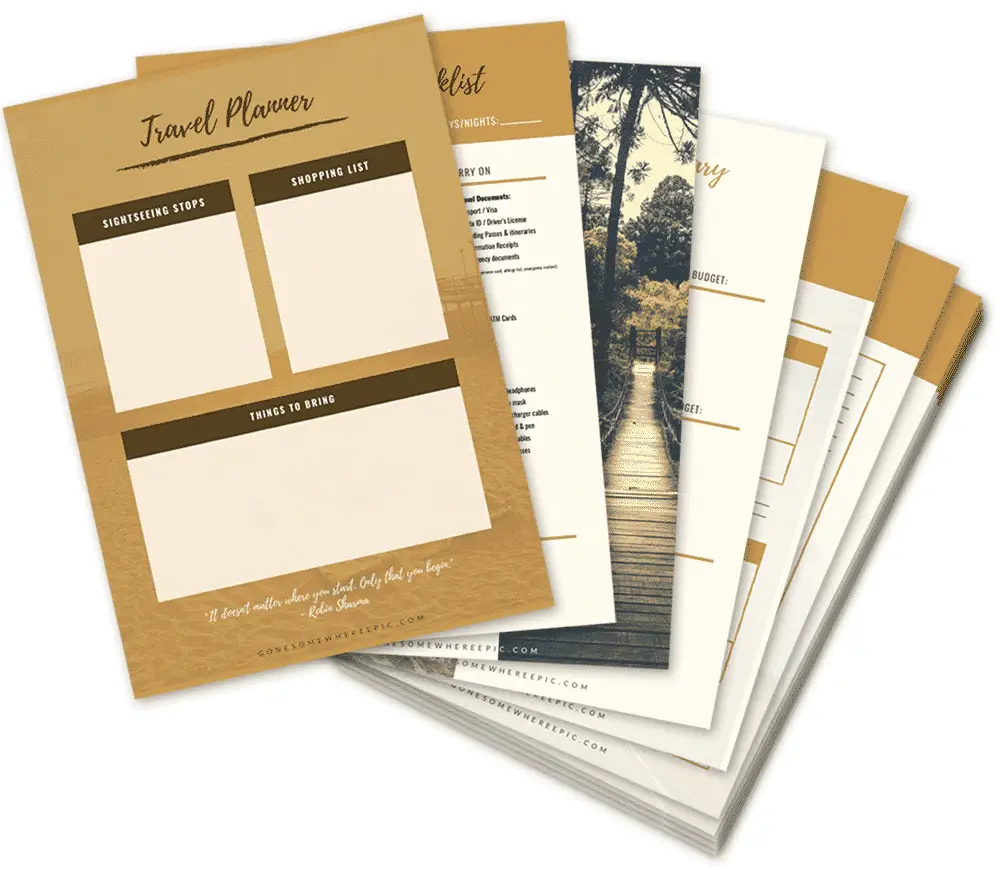 So there you have it – 48 of the most fascinating, peculiar, and fun facts about Denmark. I hope you find this post an interesting read, and that it inspires you to visit Denmark some day!
Further Reading: More Facts Posts
If you enjoyed this post, share it on Pinterest so your followers can enjoy it too!