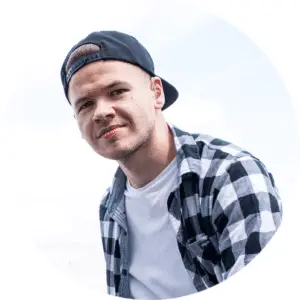 Hey there. I've been expecting you.
Just kidding, but I'd look forward to hearing from you.
Got a question you want to ask me?
Please feel free to get in touch via the form below, and I'll get back to you as soon as possible.
If you prefer, you can contact my on the following social media links instead:
Perhaps you'd like to find out more about budget travel – about booking those ridiculously cheap flights, finding those awesome accommodation deals, or even exploring hidden gems and places safely out of sight from the crowds.
If this is something you'd like to get in touch about, I'm more than happy to help. The best way to receive all my best travel advice, tips and hacks, is by signing up below, and I will send out a monthly newsletter that comes with up to date news on super cheap flights, travel advice, and other stuff too.
And I'll be giving away freebies too! So you'll get stuff like:
printable travel guides

Lightroom presets

language cheatsheets

Vintage maps

my best travel hacks
And other cool stuff.
So what are you waiting for? Enter your name and email below and hit the subscribe button!
P.S. I won't spam your inbox – its a monthly newsletter only! (unless you want extra advice – then hit me up by email or on the socials for knowledge and tips.)
Subscribe to the BRB | Gone Somewhere Epic newsletter
And get awesome free stuff sent to your inbox monthly