51 Fascinating Facts about Sweden to Expand Your Knowledge [2023 Edition]

Looking for the most interesting facts about Sweden?
Sweden is a truly impressive country – and not just because of the natural phenomena like the Northern Lights and the midnight sun, or the unique Scandinavian culture.
What really makes this Scandinavian country stand out is how progressive they are: an entire nation driven by a desire to change the world for the better, setting an example to the rest of the world through sustainability, social welfare, peace, successful accomplishments in reducing waste, and its sheer creativity and a culture immersed in sustainability.
Of course, Sweden has a rich history too, with Viking conquests and an empire that once included Caribbean islands.
In this post, I've compiled a collection of the most fascinating, quirky, and lesser-known facts about Sweden.
Planning your trip? Use my favorite resources!
🏨 Accommodation: I recommend Booking.com
✈️ Flights: for the cheapest flights, I use Skyscanner
🚗 Rental Car: I recommend Discover Cars
🛡️ Travel Insurance: for the best deals I rely on SafetyWing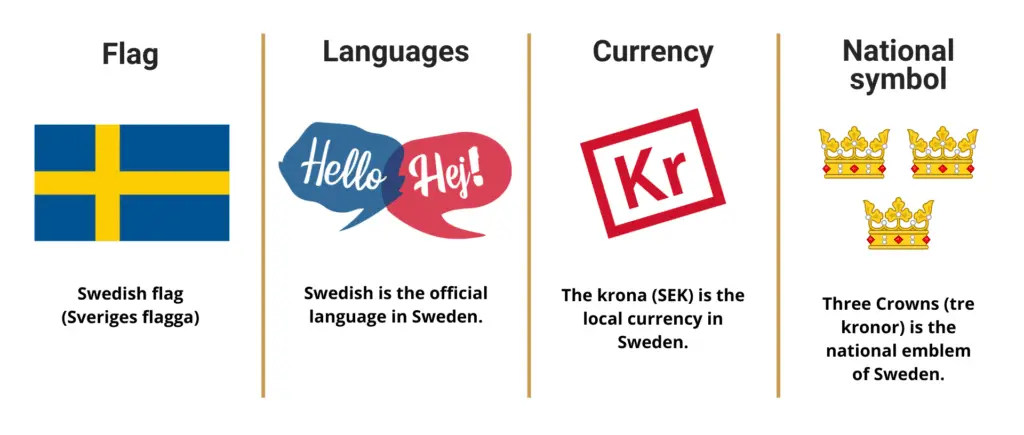 17 General Facts about Sweden
Here are some general fun facts about Sweden geography, customs, inventions, and more.
#1. 63% of Sweden is forest
Huge swathes of Sweden is gorgeous green space with two-thirds of the country's land area being covered by forest, thanks to the country being one of the largest countries in Europe with a small population, 85% of which live in urban areas, making it one of the greenest countries in the world. The Scandinavian country also boasts over 90,000 lakes and more than 3,000 kilometers of coastline.
#2. One of the cleanest countries on the planet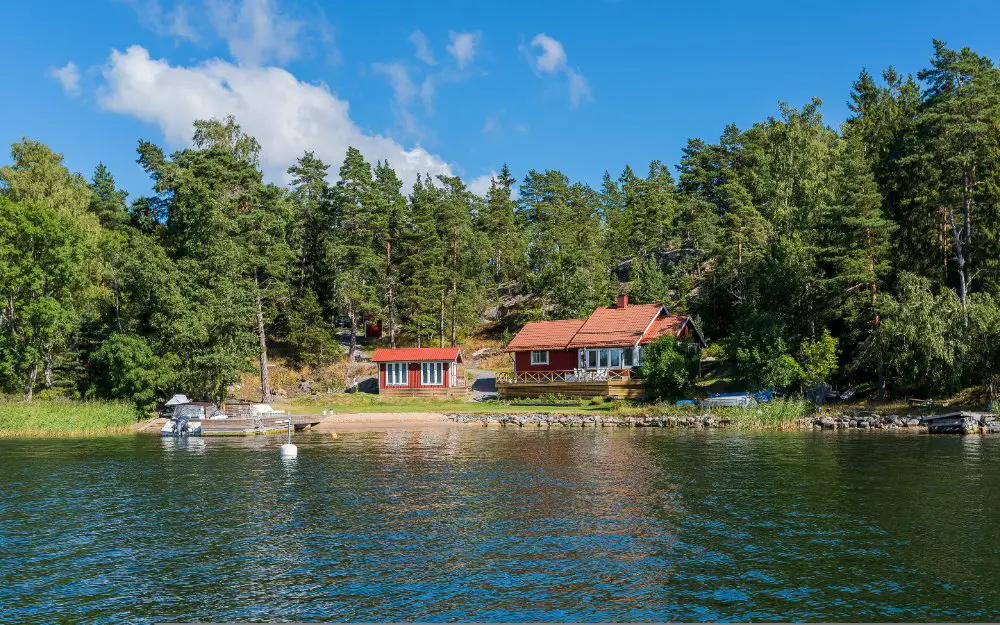 Environmental consciousness runs deep in Swedish culture and in Nordic countries in general, which is why Scandinavia comprises some of the most clean and progressive countries in the world. The citizens are heavily reliant o public transportation and recycling and there's an excellent availability of organic (ecological) foods.
#3. The 5th largest country in Europe
With a total land area of 450,295km2 (173,860 square miles), Sweden is the fifth largest country in terms of land area in Europe, despite having one of the lowest populations per square kilometer on the continent.
#4. Birthplace of many global companies and iconic brands
A number of prominent design, manufacturing and tech companies were founded in Sweden, including IKEA, Ericsson, H&M, Volvo, Saab, Scania trucks and Electrolux, to name a few.
#5. Swedish art in the Stockholm metro stations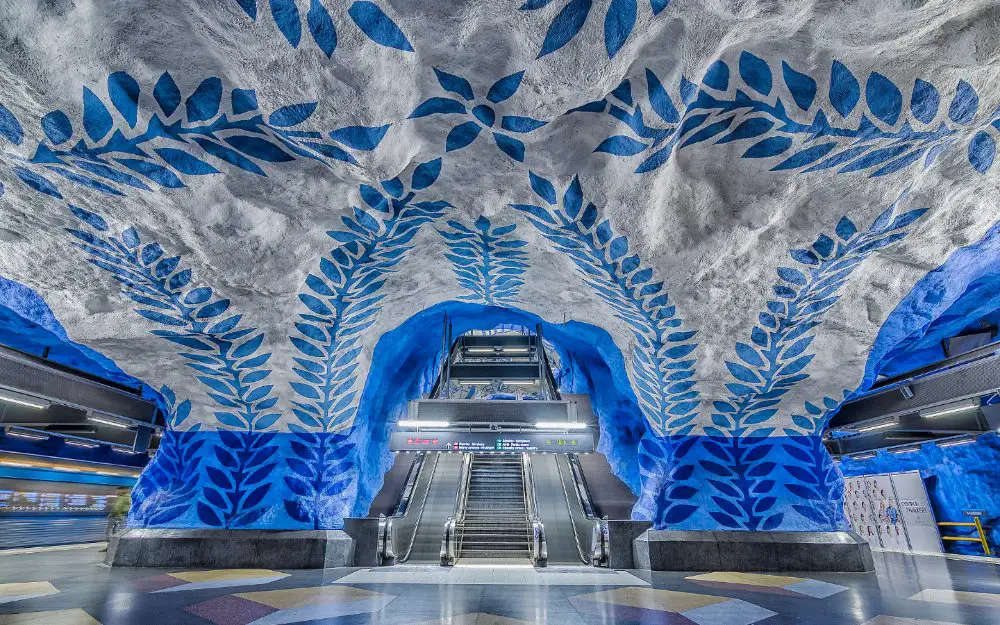 The Swedish capital has arguably the world's coolest public transport systems. Walking into a Stockholm metro station is said to be entering the "world's longest art exhibition", which is over 68 miles (110km) long. Around 90% of the stations have been decorated by over 150 artists in different themes and in various forms, including mosaics, paintings, graffiti, installations, sculptures, and so on.
#6. 300,000 to 400,000 moose roam freely in the woods
Moose are the national pride of Sweden – there are so many of them, the total number depends on the year and on how many are being hunted (moose is also a national delicacy).
#7. One of the highest VAT rates in the world
The standard VAT rate in Sweden is currently 25%, placing it among the highest in the world along with countries like Norway, Denmark and Croatia. Only Bhutan, Myanmar, Djibouti and Hungary have higher VAT than Sweden.
#8. The Swedish Passport is among the world's most powerful passports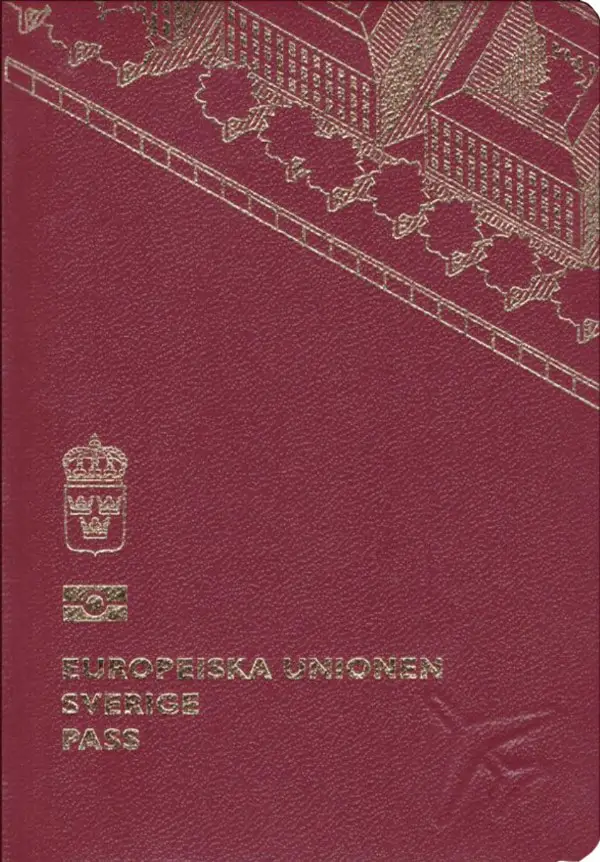 Currently, the Swedish Passport is ranked at number 5 in the latest ranking of the best passports in the world, giving the Swedes entry to 133 countries around the world, without requiring a visa. Source: Passport Index
#9. The hip district of Södermalm
Södermalm is one of the coolest neighborhoods in the Swedish capital, Stockholm. The hipster haven was listed in Vogue as one of the "15 Coolest Neighborhoods in the World". Formerly a working-class neighborhood, its now a bustling hub of trendy restaurants, cafes and bars as well as small, independent shops and galleries. This is the place to be for funky vintage shops, innovative cuisine, and chilled out vibes. The Swedish museum of Photography, Fotografiska, is also situated here, along the waterfront.
#10. The Swedes invented nicotine replacement gum
Thanks to this invention millions of people around the world have been able to quit smoking for good. The first product, known as Nicorette, was developed by Leo AB in Helsingborg, following studies on smoking Swedish submariners who would switch from tobacco to chewing tobacco or snus, to receive their nicotine fix whilst on duty.
#11. The highest number of McDonald's restaurants in Europe
In Sweden you'll find the highest number of McDonald's restaurants per capita in all of Europe, despite the fact the Swedes are not known for being unhealthy or obese.
#12. Sweden's Secular Society
The Church of Sweden which is Evangelical Lutheran, is the main religion in the country but has been separated from the state since the turn of the millennium. There are many other religions represented in Sweden, such as other Christian denominations and Buddhism, Islam is a growing religion here and there's a large Jewish community. In fact, Yiddish is one of the five recognised languages in Sweden.
#13. The highest number of patents in Europe
There are countless inventions and innovations that came from Sweden, with some of the more famous ones being Tetra Pak (Erik Wallenberg), the Pacemaker (Rune Elmqvist), the Dynamite (Alfred Nobel), and the Spherical ball bearing.
#14. Home to the world's largest scale model of the Solar System
Sweden is a global pioneer in astronomy, and is home to the world's largest scale model of the solar system.
The sun is represented by the Ericsson Dome – the world's largest hemispherical building, in Stockholm, and the model reaches 950km away in Kiruna, where the concept of Termination Shock – the end of the solar system, is marked. The scale is 1:20million, and each object is marked with a model or statue, Mercury is a mere 3km from the centre, while Earth is 7.6km away, and Pluto is 300km away.
#15. The only country in the world where donations stand at more than 1% of GDP
It's no surprise that the Swedes are known for their generosity and kind nature, and Sweden is a country that strives to help out around the world, despite being far from the biggest country.
The fact that Sweden is the only country on the planet where donations are more than 1% of the total GDP, is an impressive fact about the country that the Swedes can be proud of.
#16. A land of Midnight sun and Northern Lights
Due to the geographical position of Sweden in the far north, the country swings from one end of the daylight spectrum to the other over the course of the year.
At summer's peak, the northernmost region of Sweden experiences a phenomenon known as the midnight sun, where the sun never sets – creating a unique, 24 hours of daylight. Further south this creates "white nights" – in places like Stockholm and Gothenburg, where the sun goes under the horizon but only just, so it's never completely dark.
However, come winter, the north is plunged into complete darkness, and creates the perfect conditions for the incredible Northern Lights phenomenon. Want to see this phenomenon for yourself? Here's the best tips on viewing the Northern Lights.
Read more: Discover the Northern lights in Tromso, Norway
#17. Making light of endless dark days
Living in the North of Sweden can be tough, especially in winter when there's less than 5 hours of daylight for months on end. Seasonal Affective Disorder is a widespread depression that arises in response to extreme lack of daylight, affecting many people across the far north of Europe. To help combat this, one city in Sweden installed light boxes in bus stops to allow people waiting for the bus to enjoy a little extra daylight during the harsh dark winter days.
10 Historical Facts about Sweden
Now we have some of the most interesting facts about Sweden history and heritage.
#18. The Swedes are descendants of Vikings
Like their Norwegian and Dane neighbors, the Swedish Vikings of the 8th-11th centuries AD were a fearsome people who were very skilled warriors and seafarers. They invaded and settled across Northern and Eastern Europe.
#19. Emergence of the Kingdom of Sweden
Following the fall of the Vikings and a period of dormancy, the Kingdom of Sweden emerged as a great power in Europe again, and during the 17th century the Swedish Empire gained territories in Eastern Europe.
➤ Read more: 50 Facts about New York You Probably Never Knew
#20. Sweden is the 6th oldest country in Europe
The country has a 1,000-year-long continuous history as a sovereign state, making it the sixth oldest country in Europe and among the oldest sovereign states in the world.
#21. Sweden is the world's 8th oldest Kingdom
Founded in 970 AD by Eric the Victorious, The Kingdom of Sweden is the 8th oldest existing monarchy. The current heir is Carl XVI Gustaf.
Source: www.oldest.org
#22. Stockholm has been the permanent capital since 1523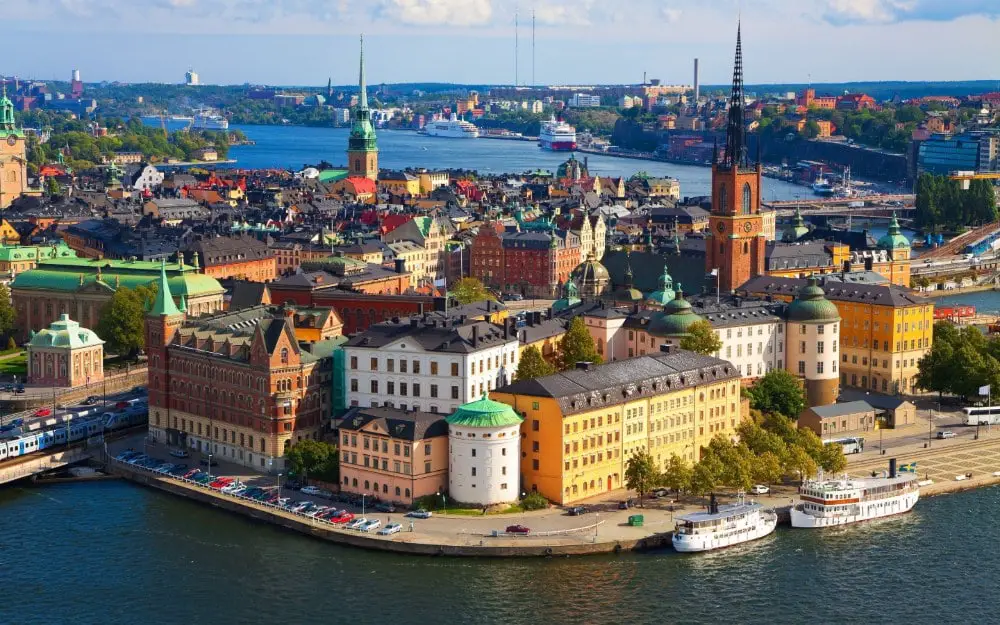 Stretching across 14 islands, Stockholm is the most populous urban area in Sweden, with 2.4 million inhabitants, and is the largest city in Scandinavia.
Related Post >> 48 Fun Facts about Denmark
#23. A treaty with Great Britain marked the end of the slave trade in Sweden
The 1813 Treaty of Stockholm was signed between Great Britain and Sweden, securing military cooperation between the two kingdoms against Napoleon, and Sweden agreed to end its slave trade. As part of the treaty, Britain seized the islands of Guadeloupe from France and handed them over to Sweden.
#24. A well-established parliamentary democracy that dates back to 1917
While Sweden is officially a Unitary Parliamentary Constitutional Monarchy, it is one of the oldest parliamentary democracies in the world.
#25. Sweden has some of the most progressive LGBT+ rights in the world
Same-sex relationships was legalized in 1944 and in 1972, Sweden became the first country in the world to allow transgender people to legally change their sex, as well as providing free hormone therapy. In 2009, Sweden became the seventh country to legalize Gay marriage.
#26. Sweden has remained a neutral country since 1914
While it was once a great military power and empire, Sweden has remained neutral in all wars since 1814, including both World Wars. Despite the country's peaceful nature, Swedes over 19 years of age still have to complete 15 months of military service.
#27. One of the most progressive and peaceful countries in the world
Sweden disavowed military aggressiveness long ago after participating deeply in many centuries of Europe's dynastic and chaotic warfare and expansionism. As such, Sweden has chosen to play a balancing role among the world's conflicting ideological and political systems. This is why Swedish statesmen have often been sought out to fill major positions in the United Nations.
🏰 Top Historical Tours in Sweden
8 Facts about Sweden Culture
Below are some culture facts about Sweden that you may not have known about.
#28. A global influence in Pop Music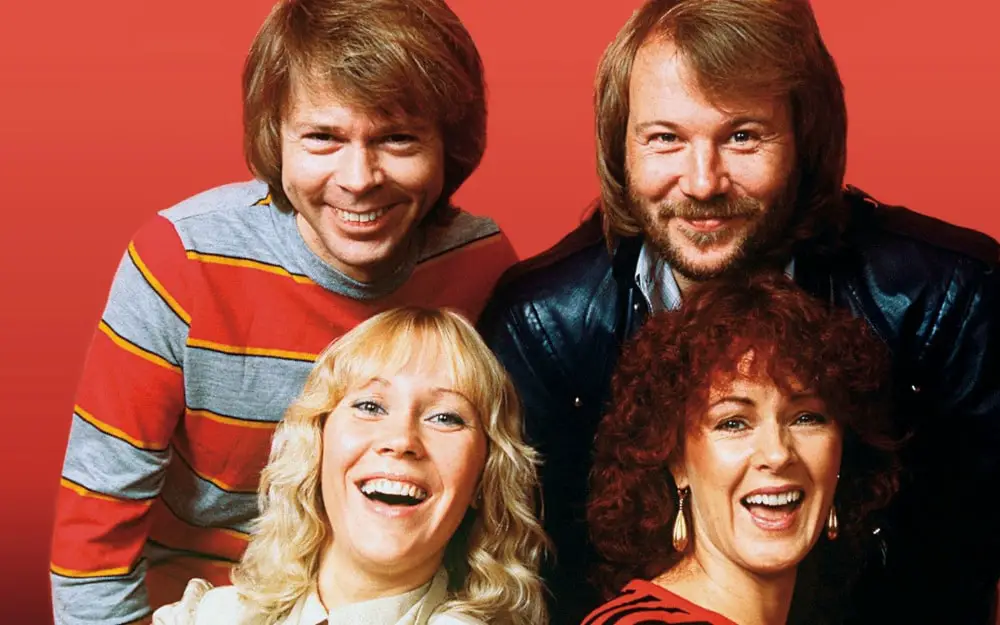 Sweden is renowned for producing wildly successful pop bands, singers and DJs, indeed the nation is the world's 3rd largest exporter of music after the United States and the United Kingdom. The most widely known is ABBA, one of the most famous bands in history, and other artists include Zara Larsson, Swedish House Mafia, Avicii, Robyn and Alesso, and bands such as Roxette, Alcazar, Ace of Base, Hammerfall, and The Hives, to name a few.
#29. A love of Coffee
Coffee is loved across Sweden, so much so the Nordics top the list of the biggest coffee drinkers in the world. (source). In Sweden, the coffee break is so ingrained into Swedish culture that there's a word for it: fika. When you visit Sweden, be sure to enjoy a peaceful moment sitting in a cafe with a hot beverage and a warm cinnamon roll.
#30. Swedish food culture
No visit to Sweden is complete without a taste of the local cuisine. It's not all Swedish meatballs (although you should definitely try this delicacy). You must check out the local seafood and game meat, like reindeer. And on special occasions, be sure to feast on a Smörgåsbord.
🥘 Top Food Tours in Sweden
#31. World leaders in Design
When we think of Swedish design IKEA, H&M and Volvo come to mind. There's no doubt Swedish design has permeated the world's consciousness over the last century. For the Swedes, design is woven into the fabric of everyday life. Known for its emphasis on sustainability and functionality, in everything from architecture to textiles, the Swedes like things to look good, but also kept simple.
#32. Swedish Royalty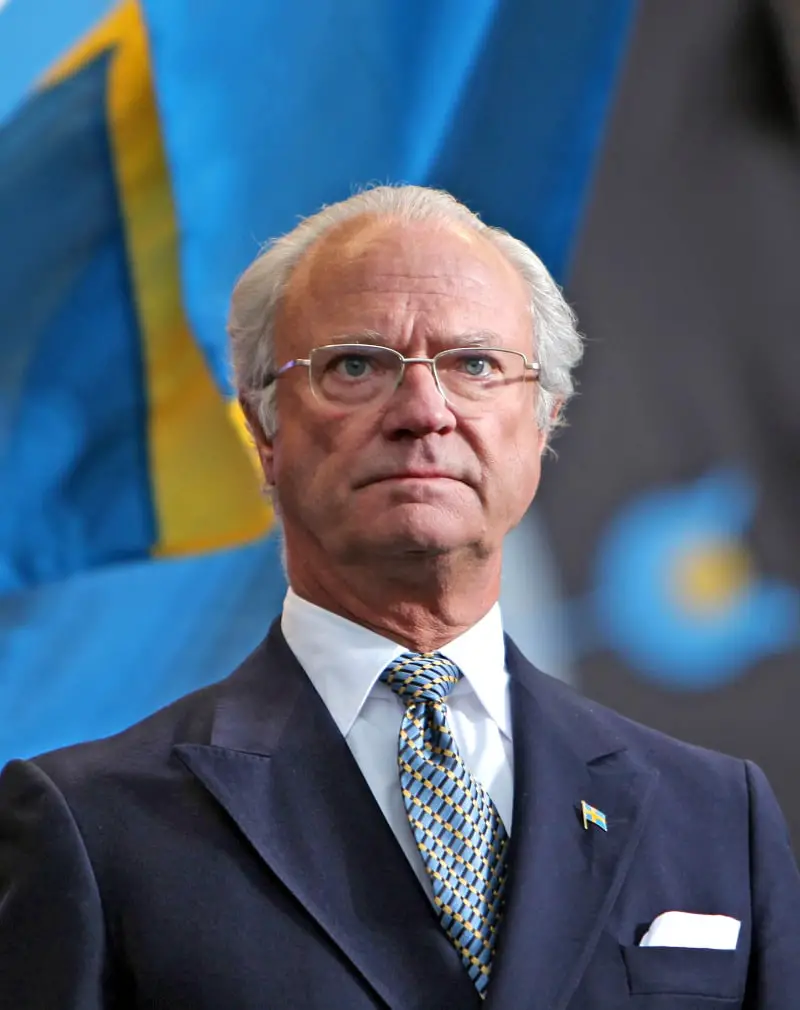 Sweden has one of the world's oldest monarchies, going back well over a thousand years. There are plenty of castles to explore in Sweden, including the sprawling Royal Palace in Stockholm. And while you may not get a glimpse of King Carl XVI Gustaf or Princess Victoria in person while you're here, you can visit their homes.
#33. Fika is a real thing
The practice of Fika is a nationally recognized break time that occurs twice daily in Sweden, where workers relax and enjoy a coffee, cake, and a chat. Although in most of the Western world, work breaks are only theoretical and vary depending on the workplace/organization, in Sweden it is a communal and pretty much a compulsory thing, it is recognized as an essential aspect of daily life in order to function well, reduce stress and increase productivity. This might explain why Swedish employees are the fourth happiest in the world.
#34. Iconic Swedish Meatballs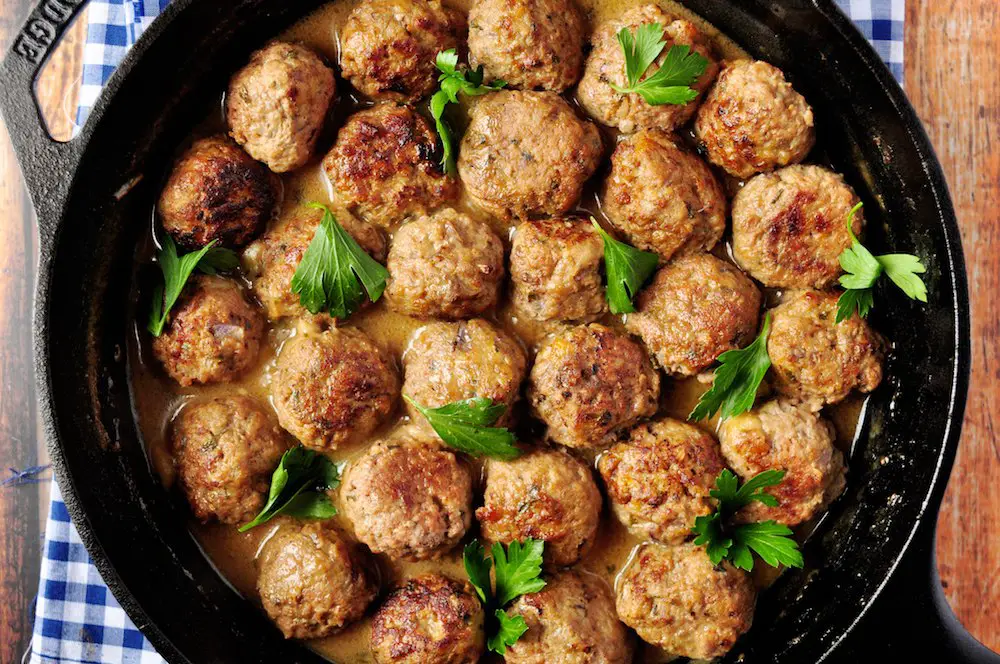 Perhaps the most famous dish produced in Sweden is the traditional Swedish meatballs, served with boiled potatoes, gravy, and lingonberry jam. While it is known and loved the world over, it doesn't get more tasty than a truly authentic dish served in a Swedish restaurant.
#35. Semlor – a national treat
The Swedes consume a whopping 20 million Semlor cakes each year!
7 Weird Facts about Sweden
Below are some of the more unusual, weird, and lesser-known facts about Sweden.
#36. A Swedish drink outsells Coca-Cola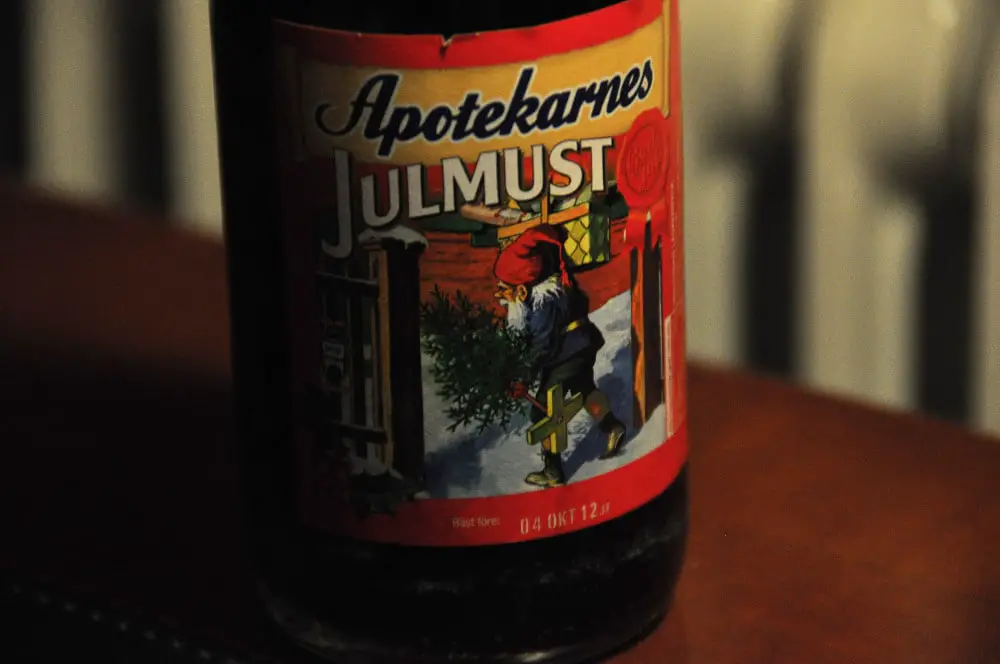 Coca-Cola is the most consumed soft drink in almost every country in the world, except for a very few countries, that includes Sweden, where a national brand of drink outsells it, at least during the Christmas period. Sweden's festive drink of choice is a carbonated beverage known as Julmust, which is a fermented, though alcohol-free, malt drink, similar to root beer. The drink appears on shelves in December, when it outsells every other soft drink brand combined,  before disappearing again for a few months and reappearing at Easter as Påskmust – the same drink in a different bottle!
#37. A Swedish King became a pirate when he was forced to abdicate
Scandinavia's royal history makes for fascinating reading, but King Eric XIII stands out as one of the most bizarre kings of them all.
Upon ascending the throne after the death of his Grandaunt Margaret I, Eric inherited a war that Margaret had been winning, but he proceeded to lose it spectacularly, resulting in a huge loss of his kingdom. The the Danish nobility refused to ratify his choice of successor, he fled to Gotland and took over Visborg Castle as a kind of Royal strike! This was short-lived, as he was fully deposed, and he then began a successful career as a pirate in the Baltic Sea, taking revenge on the Hanseatic merchants who had caused music trouble during his reign.
#38. First country in the world to ban smacking
In 1979 Sweden became the first country in the world to make it illegal to smack (spank) your children. A further 35 countries around the world have followed suit since.
#39. There's a hotel in Sweden made of ice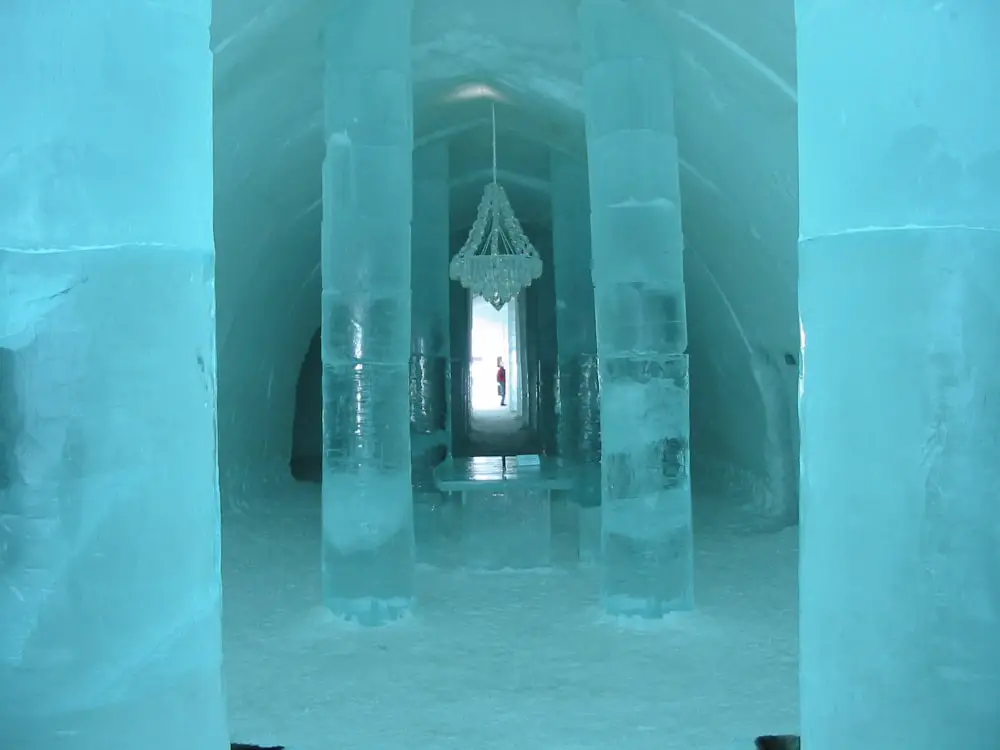 Sweden is home to the famous ICEHOTEL in the village of Jukkasjärvi, in the country's Arctic Lapland region. The hotel is constructed from scratch each year, from two-tonne blocks of ice from the nearby Torne River. Builders and artists alike work to craft a unique hotel with sculpted ice furnishings and artworks, and the hotel is kept at a steady -4C to carefully preserve everything inside.
🧊 STAY IN THE FAMOUS ICEHOTEL
If you want to stay in the famous ICEHOTEL, then I recommend you to book your stay in advance to not to miss such a unique opportunity!
#40. Sweden is so good at recycling it imports other countries waste
The Swedes are so good at recycling they import waste from other countries. Just 1% of waste ends up in a landfill in Sweden, with 50% being recycled or composted, and 49% being incinerated for energy. However, it's caused a major problem: there's not enough waste left to keep the incinerator running, so they came up with a novel solution: they import waste from Norway and the UK! And whats more, the countries pay Sweden to take their waste away.
#41. North Korea has an unpaid 2.7 billion SEK ($322m) debt to Sweden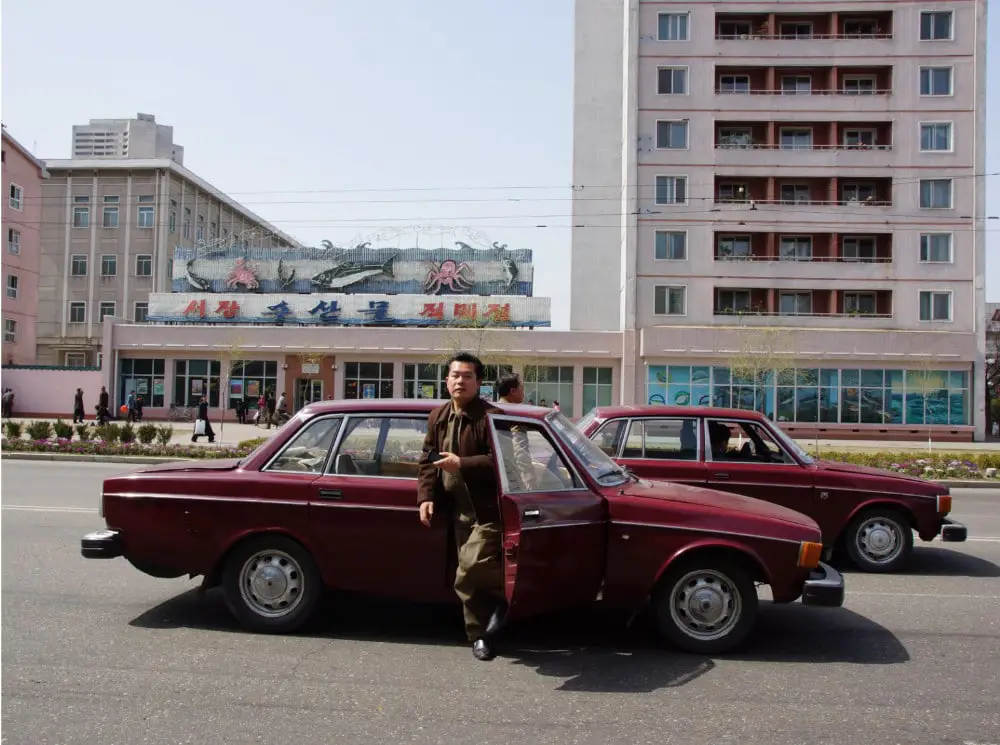 One of the lesser-known and peculiar facts in this post is that North Korea has refused to pay back a huge debt after purchasing 1,000 Volvo cars from Sweden more than 45 years ago!
Following the Korean War, North Korea tried to rebrand itself as a paradise, undertaking grand projects using machinery bought from the West. Sweden was one of the first countries to jump aboard the hype train, providing opulent vehicles for the North Korean elite to drive around in, and so in the 70s an order for 1000 Volvo 144GL luxury cars was made. However, it soon became clear that North Korea neither could, nor wanted to, pay for these cars. Instead, it was simply letting the bills pile up and, to this day, the debt remains.
Every year, the Swedish government recalculates the debt and sends a new invoice. And while the country knows there's little else they could do, they are making sure it never goes unforgotten!
Visiting Sweden? Here's my Top 10 Things to Do in Malmo, Sweden
10 Facts about Sweden for Kids
#42. Sweden's official name is the Kingdom of Sweden.
#43. The capital and largest city in Sweden is Stockholm, other notable cities include Gothenburg, Malmö and Uppsala.
#44. Sweden is the 4th largest country in Europe by land area.
#45. The main official language of Sweden is Swedish (Svenska), but the country also has five other official languages – Finnish, Yiddish, Sami, Meänkieli and Romani.
#46. Sweden has a population of 10.9 million people (10,099,265) as of 2020.
#47. Forests cover over 60% of Sweden, there are also around 90,000 lakes and over 24,000 islands throughout the country. Sweden's right to public access laws allows these areas to be fully accessible by the public.
#48. Sweden shares a land border with it's Scandinavian counterparts Finland and Norway, and is connected to Denmark by a bridge.
#49. Modern Sweden has one of the highest standards of living in the world, thanks to low unemployment, a low birth rate, a highly developed welfare system and one of the world's longest life expectancies.
#50. Whilst being a member of the EU, Sweden has retained its own currency, the Krona.
#51. Ice hockey and football (soccer) are Sweden's main sports, other popular sports include handball, golf, gymnastics, athletics and cross country skiing.
Sweden Wiki Facts: General Information
More information, statistics and general information about Sweden, updated as of 2023:
Motto: "För Sverige – i tiden" (For Sweden – With the Times)
Flag: Sveriges flagga
Government: Unitary parliamentary constitutional monarchy
Monarch: Carl XVI Gustaf
Land area: 450,295 km2 (173,860 sq mi)
Capital city: Stockholm
Population: 10,380,491 people.
Currency: Swedish krona (SEK)
Languages: Swedish
Religions: Christianity, Church of Sweden (60.3%), other Christian (6.5%), no religion (27%), Islam (5%), others (1.2%)
National Holiday: 6th June
Highest Mountain: Kebnekaise, 2,096m (6,877ft) 
Largest Lake: Vänen, 5,670km2
National Dish: Meatballs
National Flower: Linnaea
Member of NATO: No
Official Website: sweden.se
Time zone: UTC+1 (CET) 
Driving side: right
Country Number/Prefix: ++46
Country Code: SWE
10 Largest Cities in Sweden
Here's the ten largest cities in Sweden, the capital, Stockholm, tops the list, followed by Gothenburg which is the largest Nordic port city, and thirdly is the historic city of Malmö, which is also the 6th largest city in Scandinavia. Approximately 85% of Sweden's 10 million inhabitants live in urban areas. Source: World Atlas
| | | |
| --- | --- | --- |
| Rank | City | Population |
| 1 | Stockholm | 1,515,017 |
| 2 | Gothenburg | 572,799 |
| 3 | Malmö | 301,706 |
| 4 | Uppsala | 149,245 |
| 5 | Västerås | 117,746 |
| 6 | Örebro | 115,765 |
| 7 | Linköping | 106,502 |
| 8 | Helsingborg | 104,250 |
| 9 | Jönköping | 93,797 |
| 10 | Norrköping | 93,765 |
Download your FREE 20-page Travel Planner Guide
And get access to all my best budget travel tips, checklists, additional freebies, and more.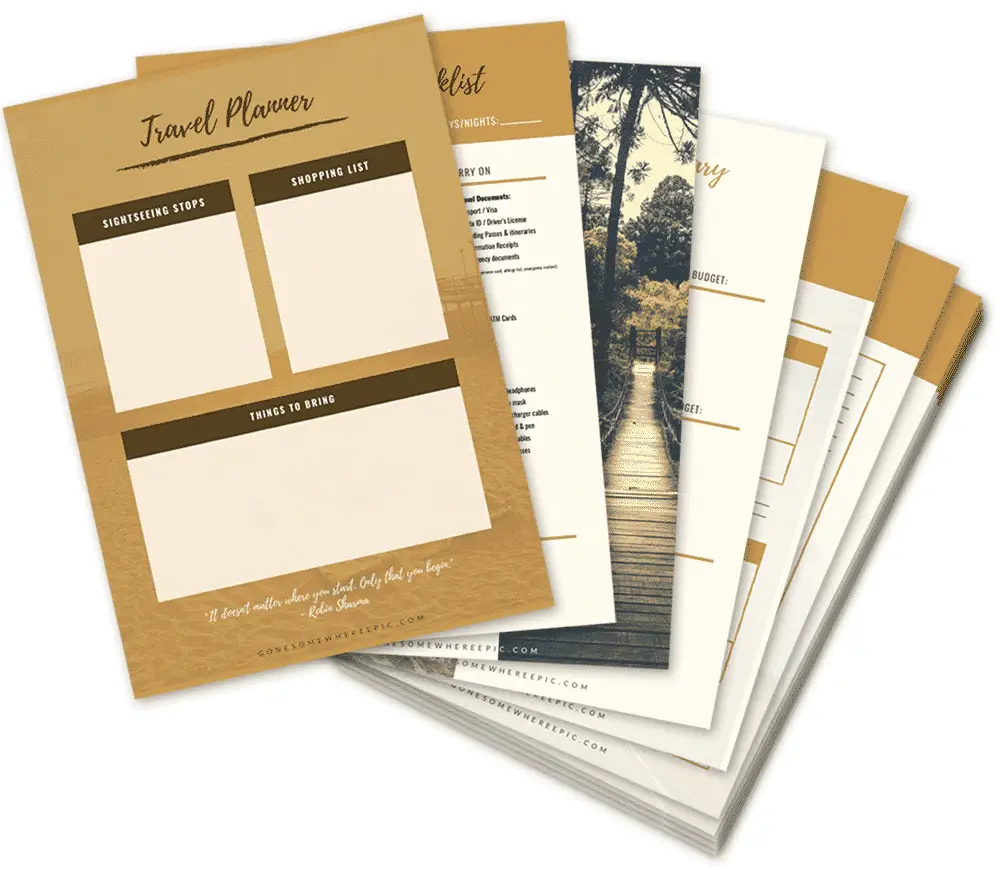 Sweden FAQs:
Here are some commonly-asked questions about Sweden:
Here's 5 interesting and lesser known facts about Sweden:
Swedes have a whopping 480 paid parental days off.
Sweden is the 4th largest country in Europe by land area.
Same sex relationships have been legalized since 1944.
Sweden is the 6th oldest country in Europe.
North Korea has an unpaid 2.7 billion SEK debt to Sweden.
Did you know a staggering 63% of Sweden is forest, thanks to the country being one of the largest countries in Europe with a small population, 85% of which live in urban areas, making it one of the greenest countries in the world. The Scandinavian country also boasts over 90,000 lakes and more than 3,000 kilometers of coastline.
Forests cover over 50% of Sweden, there are also around 100,000 lakes and over 24,000 islands throughout the country.
Sweden's right to public access laws allows these areas to be fully accessible by the public.
Here's a list of the 15 most famous things and people from Sweden:
ABBA
Swedish Design
Spotify
Swedish Meatballs
Alfred Nobel
Pop Music
Volvo and Saab
Roxette
IKEA
Tetra Paks
Oat Milk
Stieg Larsson
H&M
Northern Lights
The Skarsgårds
Carl XVI Gustaf has been King of Sweden since his ascension to the throne in 1973. The 74th king of Sweden, he is the head of state, and his successor to the throne is Crown Princess Victoria.
Here's a list of 15 of the most famous people from Sweden:
Ingrid Bergman (actress)
Alfred Nobel (chemist)
Greta Tunberg (environmental activist)
Avicii (musician, DJ)
Björn Borg (tennis player)
Gustav III (former King of Sweden)
Stieg Larsson (author)
Greta Garbo (actress)
Stellan Skarsgard (actor)
Carolus Linnaeus (botanist)
Sigismund III Vasa (former King and Grand Duke)
Ingmar Bergman (film director)
Anders Celsius (astronomer)
Carl XVI Gustaf (current King of Sweden)
Zlatan Ibrahimovic (footballer)
What is Sweden's national dish?
Sweden does not have an official national dish, but meatballs with lingonberries are often considered the national fare. Meatballs, known as köttbullar, are a classic Swedish dish enjoyed both as an everyday meal and for special occasions. They are typically served with lingonberry sauce, potatoes, and other traditional Swedish accompaniments.
So there you have it – 51 of the most fascinating, fun, and amazing facts about Sweden.
I hope you find this post an interesting read, and that it inspires you to visit Sweden someday! Do you know any more fascinating facts about Sweden? What's your favorite?
Further Reading: Facts Posts
Enjoyed this post? share it on Pinterest so your followers can enjoy it too!