Plan Your Trip
Trip planning is usually the first step in a traveller's next big adventure, it's a very exciting phase, yet can also be overwhelming.
After nine years of travel, I've become quite meticulous and detailed in all my travel planning. Whilst this is a sensible way of ensuring my trip goes exactly how I want it to, I can tell you that in all my travel experiences, my trips never go EXACTLY how I planned them.
But don't worry – I've accepted that travel always brings the unexpected, and spontaneous events do happen.
More often than not, these unexpected events are positive things that changed my trip for the better – for example, discovering an off-beat path that leads to untouched, hidden beauty. Or befriending locals who not only take you to the best restaurants that aren't frequented by tourists, they also help you secure tickets for an island-hopping boat tour that cost $20 instead $80.
One of the most important things to understand about travel: expect the unexpected.
My aim is to help you plan for the most epic trips of your life. I do this by ensuring you have everything you need for your travels, making the entire planning trip planning process as easy as possible.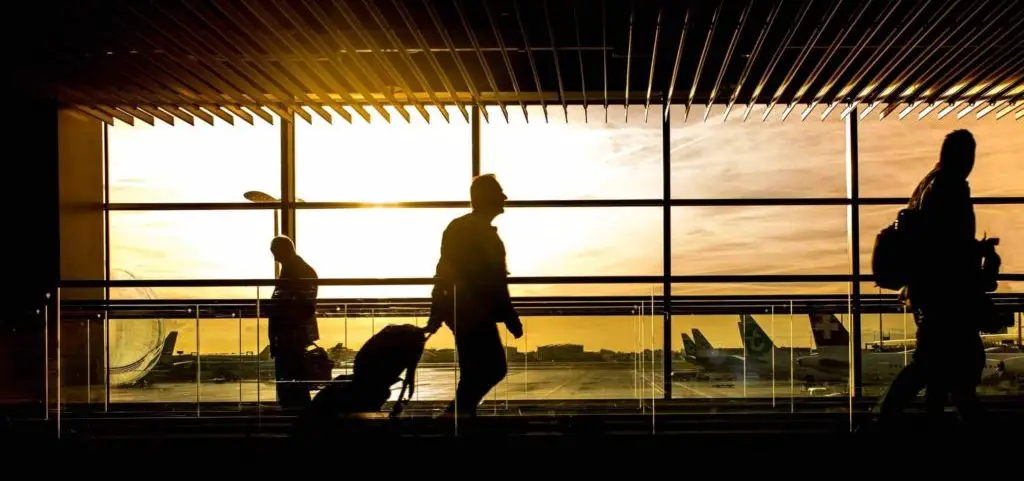 1. Flights
As always when planning a new trip, I start with flights. You'll be surprised to find ridiculously cheap fares from the search tools listed below. I am always discovering and booking cheap flights around Europe at less than £30 return, and even long-haul return flights to Southeast Asia at £400 or less.
Here are the best flight search tools that I use:
Skyscanner – an easy to use site, the Explore tool is great if you're flexible. I usually check on Skyscanner first before going over to Kiwi to find cheaper fares.
Kiwi.com – an excellent website with a great map interface tool, ideal if you're flexible on dates and for comparing different destinations.
2. Travel Insurance
The first thing I do after booking my flights, is buy travel insurance.
After a few travel accidents that happened to me in the past 9 years (including getting electrocuted in a Mexican hostel, having my arm literally blow up like Popeye's due to a mosquito infection, and more), I now NEVER leave home without it.
So to answer your question: Yes – you really do need travel insurance.
Without insurance, what's the worst that could happen to you?
Well, you could suffer appendicitis and require emergency surgery. You could easily have your bag or camera stolen (this happened to me). A family relative could fall seriously ill or pass away, and you wouldn't be able to afford the urgent flight back home.
I always recommend two companies for travel insurance, they are:
SafetyWing – the perfect choice for digital nomads and long-term backpacker travelers
World Nomads – one of the biggest names in the industry
SafetyWing travel insurance
Pricing starts from just $40USD per month (which works out less than $500USD a year), this is excellent value for money. Basic policies cover your medical expenses and travel emergencies meaning you can travel for complete peace of mind at minimal cost.
>> Get a FREE SafetyWing quote below:
World Nomads Travel insurance
You can buy and claim online, even after you've left home. Travel insurance from WorldNomads.com is available to people from over 130 countries. It's designed for adventurous travelers with cover for overseas medical, evacuation, baggage, and a range of adventure sports and activities.
3. Important Travel Documents & Items
Here are the important travel essentials that you can't leave home without.
a.) Passport and Itineraries
Take a photo of the photo page (2nd page) of your passport and save it on your camera roll. Get a photocopy made and bring it with you. Store this and all your important travel documents in one secure place, such as this travel wallet for women | men which will hold your passport and all your documents.
b.) Driver License
If you're planning to rent a car on your travels, you can use your driver license (if you're from the US, UK, EU, or have an international license). It can also be used as a valid ID, so you can leave your passport at your hotel/vacation rental.
c.) Universal DrimSim Card
A relatively new concept, DrimSim is a universal SIM card that allows you to connect to Data almost anywhere in the world. What's more, it isn't attached to a singe operator, and you can choose either a regular SIM card or an e-SIM card.
Travel tip: be sure to keep your original SIM card in a secure place such as the Passport Travel Wallet (it has a SIM card pocket designed specifically for this purpose).
d.) VPN (Virtual Private Network)
A Virtual Private Network (aka VPN) is quickly becoming an important travel essential these days.
What are they? VPNs allow you to establish a secure connection over a shared connection. So when you're using free WiFi (eg. in a coffee shop), you're connected to all the other people in that cafe, on that same network.
The problem with being on the same open network as others is that you're exposed to potential hackers who have easy access to your information – such as your login credentials, bank card info, and other private things on the device you connect from – whether that's your phone, tablet or laptop.
Enter the NordVPN – it disguises your connection, so your precious information is invisible to anyone looking to hack an unsuspecting user's device.
4. Places To Stay
Now that I have my flights and insurance covered, its time to start looking at accommodation options.
I usually go to Booking first, for hotels and the for the cheapest deals. You can filter the results for the best ratings, distance from the main spots (ie: the beach, the city centre), and price range, and there's plenty of really good options to choose from.
However, if I'm staying someplace a little longer, Vrbo is my preferred choice. Listings range from studios to apartments, guesthouses to homes, castles to villas. It gives you the freedom to live like a local, for a more authentic travel experience.
Here's a list of the top accommodation sites on the web:
Booking.com – perfect for budget accommodation and free cancellation listings
Vrbo – for authentic travel experiences, Vrbo is the world's leading marketplace for vacation rentals on a budget
Hotels – a world leader in accommodation with excellent deals
HostelWorld – an excellent site for backpackers and travellers on a shoestring budget
Couchsurfing – FREE places to stay – usually on a sofa. For the die-hard budget traveller.
Tip: At the earliest chance, check out the free cancellation listings on Booking – and book any that you really like, immediately. This way, you reserve your room before it disappears, and you can cancel free of charge at the last minute.
5. Tour Guides & Day Trips
For great deals on tour packages, day trips, sightseeing tours, events and activities, Get Your Guide and Viator are the two best tools on the web.
I usually open both sites and see whats on offer. I then compare prices and book the best deal. What I like about both of these is that they give you the flexibility to cancel up to 24 hours before and receive a full refund, not bad.
Traveling in Asia? Have a look on Voyagin – Asia's largest travel activities booking platform.
Get your FREE 20-page Travel Planner PDF
Need some help planning your next adventure? Enter your email below and I'll send you my FREE 20-page Travel Planner Guide. It includes packing and travel checklists, itinerary, useful phrases in different languages, and more! I'll also send my best travel tips straight to your inbox!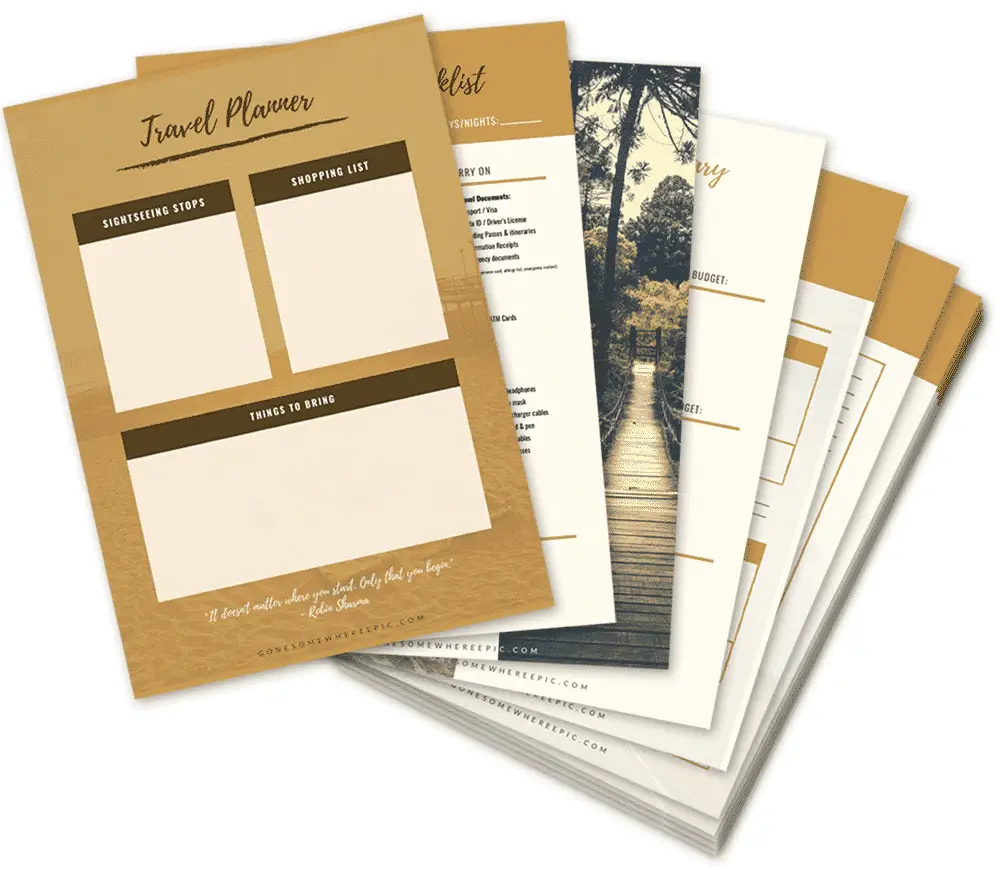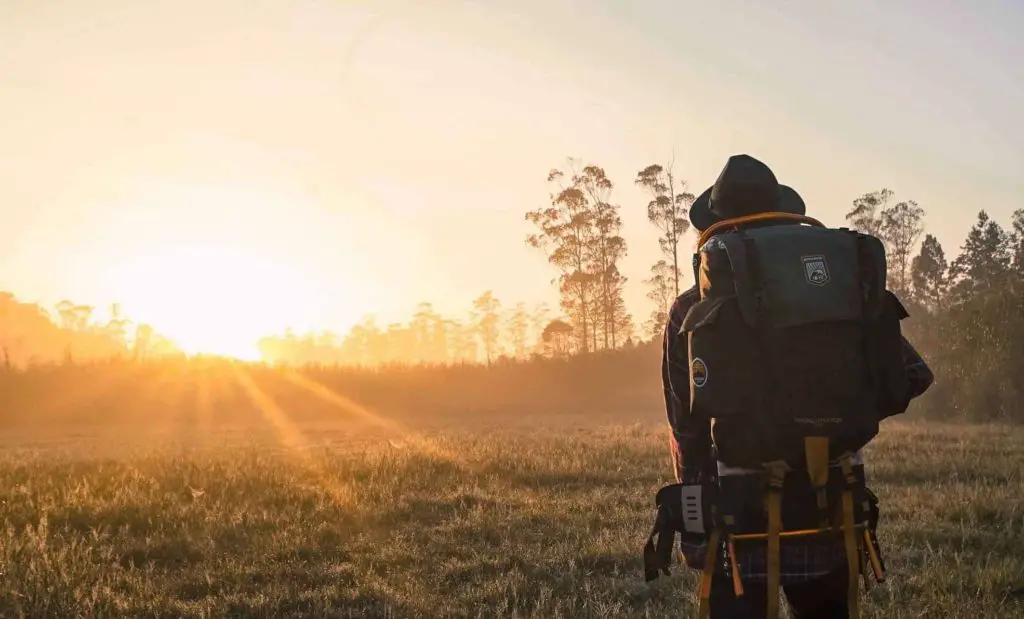 6. Travel Gear
The gear you take with you on your trip – be it a short weekend city break or a backpacking two-month adventure around Southeast Asia, is one of the most important aspects of your travel planning.
In all my years of traveling around the world, I've learned two important things: #1: Downsize and be minimal – don't pack unnecessary stuff. And #2: invest in top quality gear – this will not only prevent your gear from breaking mid-trip, it will save you a lot of money in the long term!
Below I've compiled several sections of travel gear to suit the type of trip you are embarking on. For ALL trips, you're gonna need to have your Carry on essentials covered. For this, I have covered everything you'll ever need, in one post: Packing Guide: Ultimate Carry On Essentials 2023
And if you're looking to buy unique travel-themed gifts for friends, family and special ones – whether it's for Christmas, birthdays, Valentines or any occasion, head over to Unique Travel Gift Ideas (2023 Edition)
Country/region-specific packing lists:
Top Carry On Essentials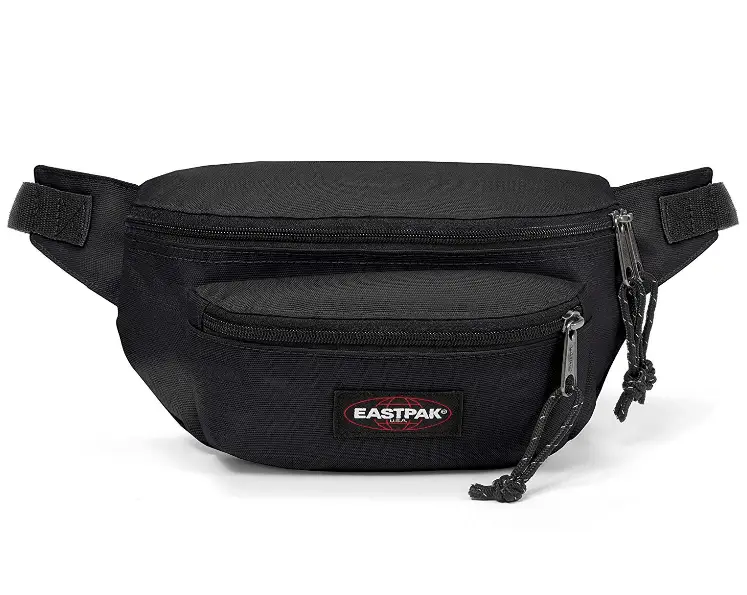 Eastpak doggy bag – comes with plenty of storage space, this bumbag fits perfectly around your waist like a money belt as well as across your chest. Amazon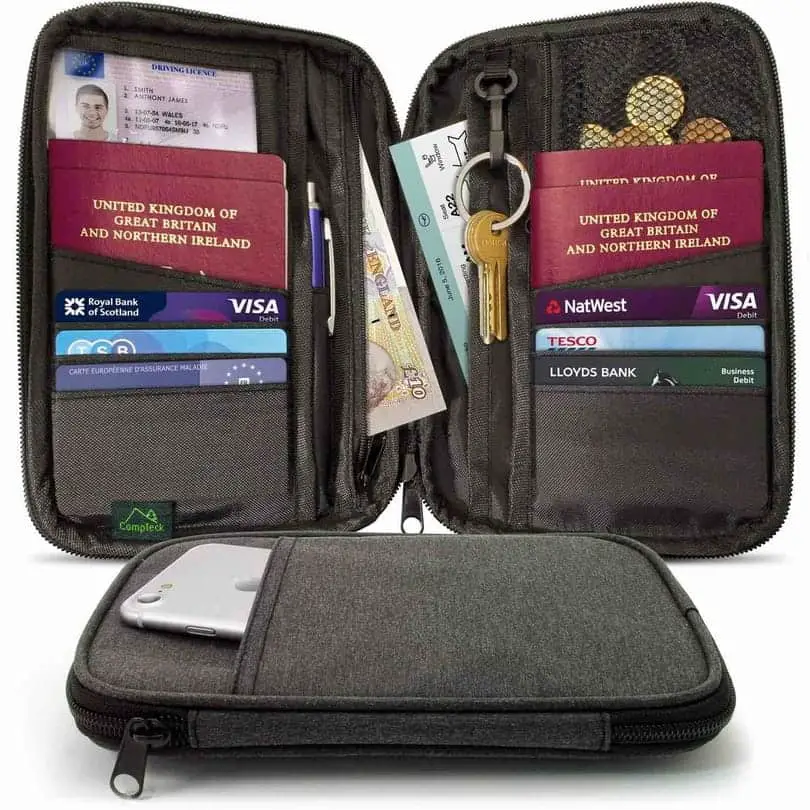 Campteck travel wallet & passport holder – Stores passports, ID cards, credit cards, travel money, print outs, your smartphone, keys, and more. Has lots of storage pockets and zip compartments, it's waterproof, and has RFID interlining to safeguard your passport. Buy on Amazon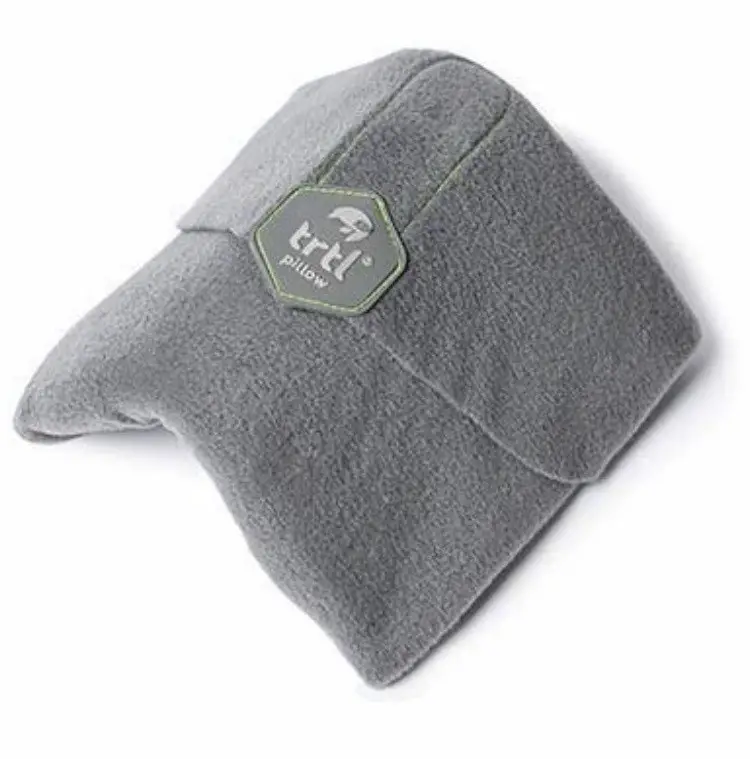 Turtl innovative travel pillow – a unique and innovative pillow that's so comfy it really lets you get a decent sleep on the plane! Buy on Amazon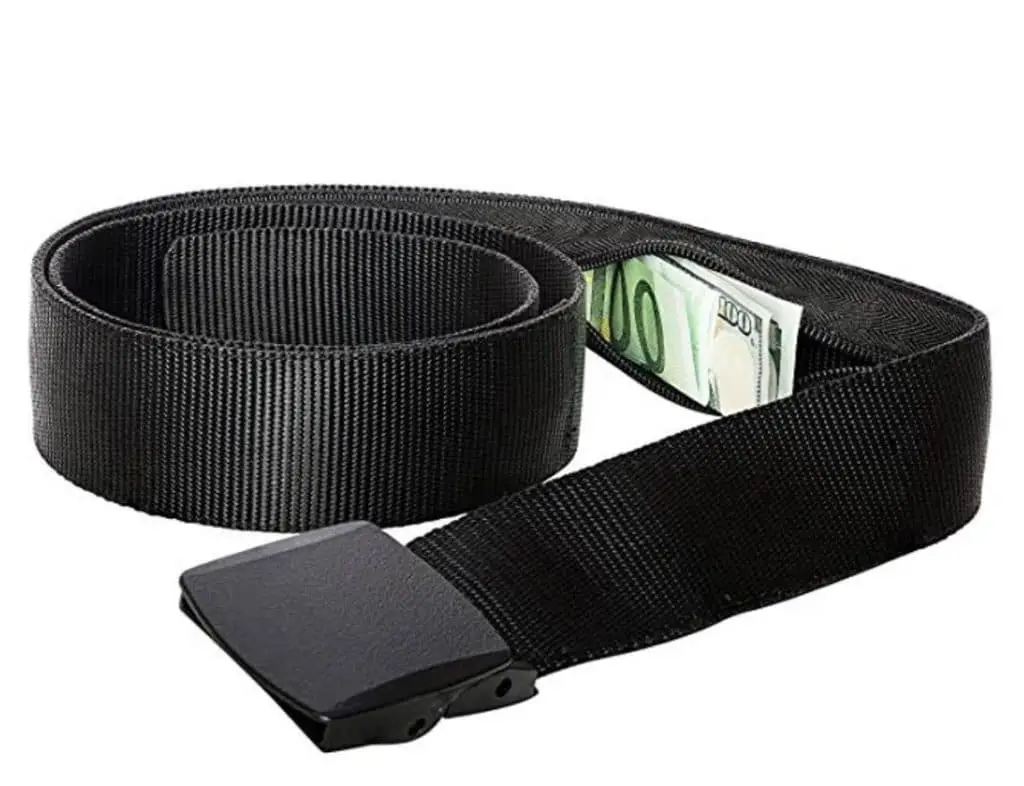 Zero Grid Security Money Belt – for travellers who want to avoid drawing attention abroad, the security conscious, or those who just fancy travelling super light. Buy on Amazon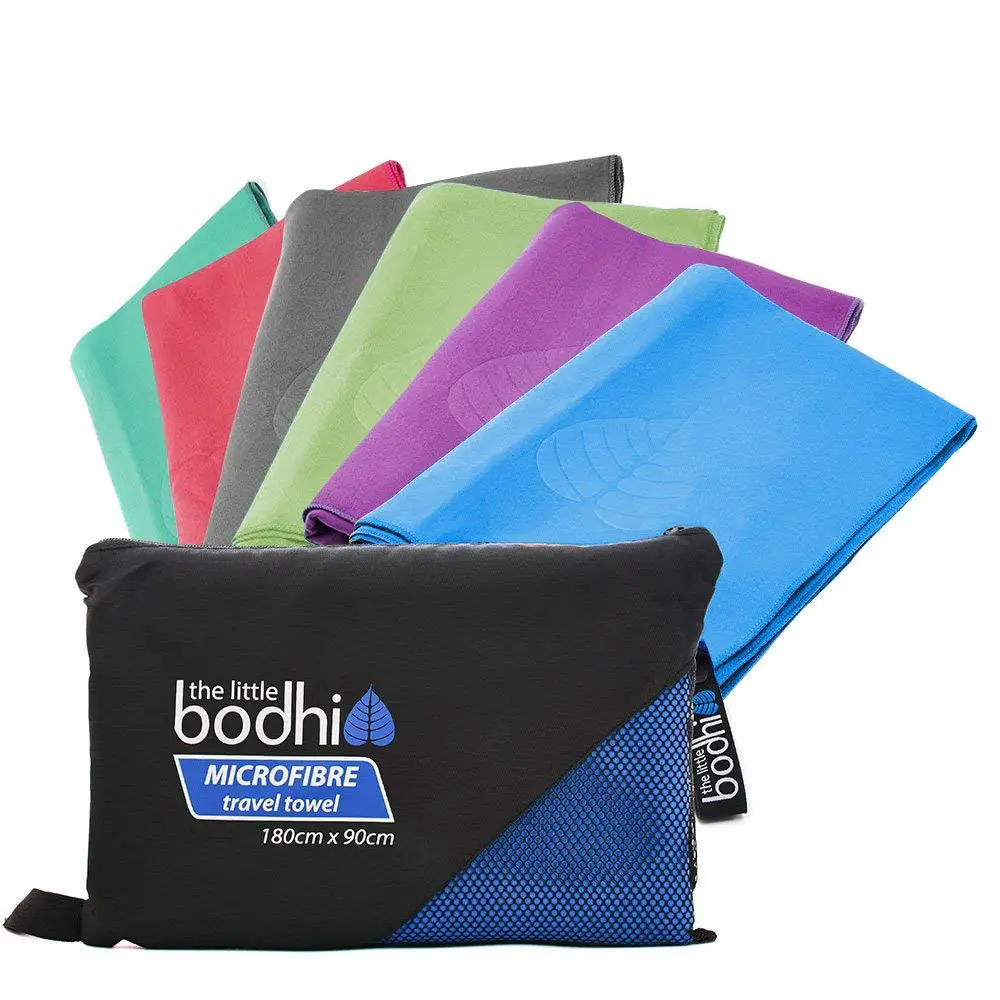 BEARZ microfibre travel towel – microfibre towels are light, compact and dry quickly, a must-have item especially if your hotel doesn't guarantee a towel. Buy on Amazon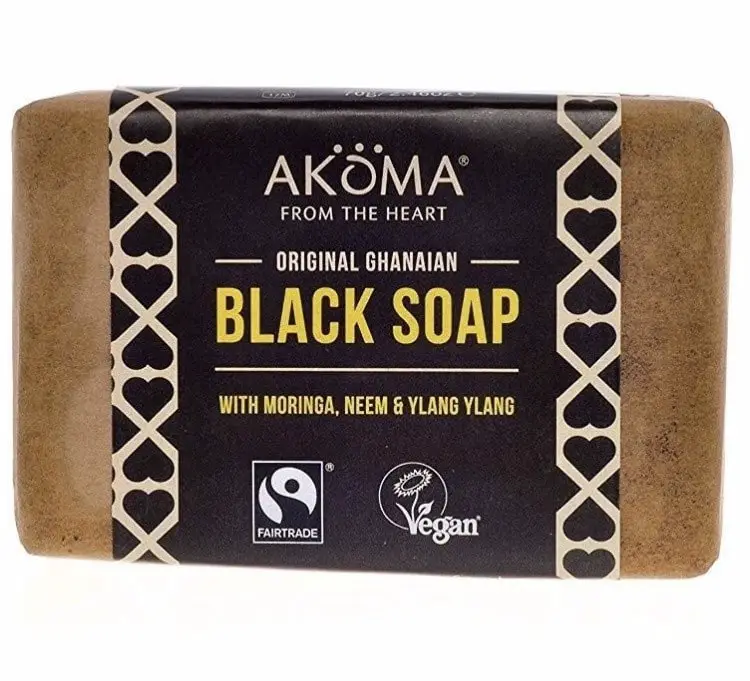 Raw Organic African soap bar – the PERFECT carry on companion – small and compact – use for washing hair, body or hands, and for washing clothes! And it doesn't count as a liquid too! Buy on Amazon
Essential Clothing & Attire
The North Face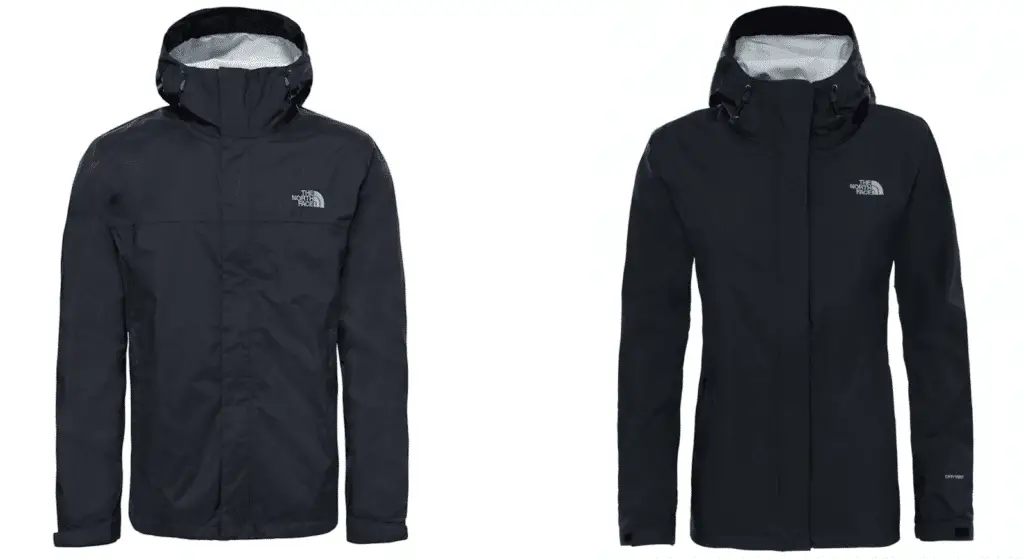 Venture 2 jacket – North Face's latest addition is the ultimate all-weather jacket – lightweight, durable, & waterproof, keeps you warm when its cold and stays cool when its hot. Buy on Amazon (Womens) Amazon (Mens)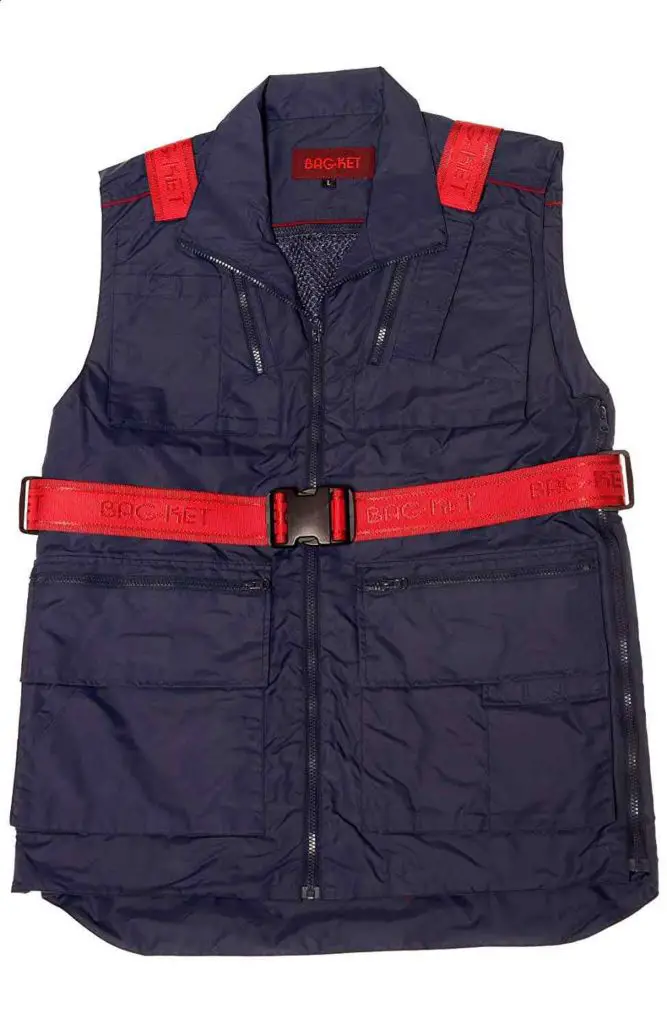 The Bagket Multi Pocket Vest – for those wishing to bring extra luggage on the plane without being charged – this jacket doubles as a bag that you can wear at the gate! Carry up to 15kg extra onboard. Buy on Amazon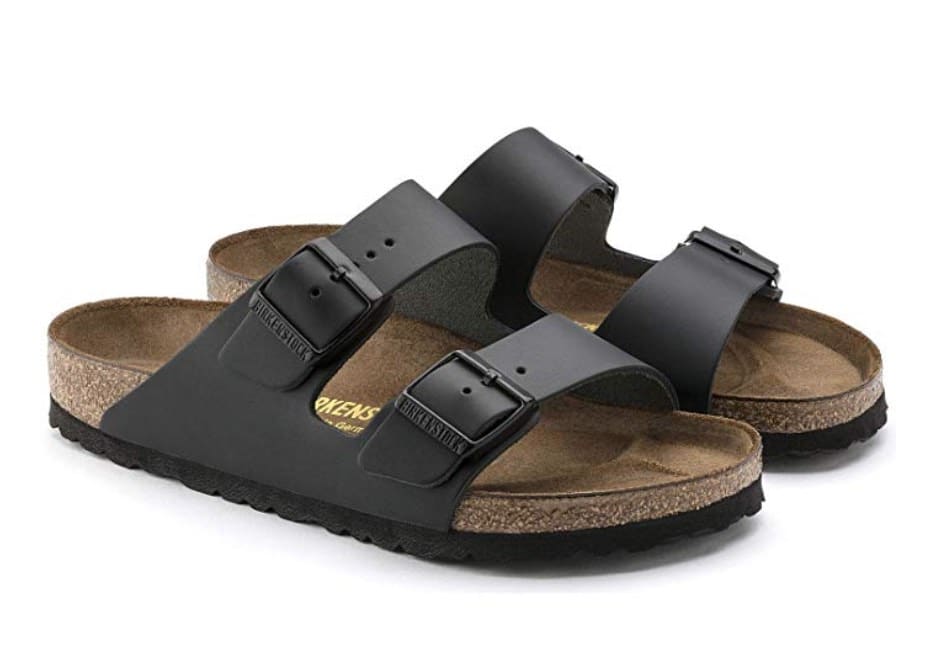 Birckenstock Sandals – a world leader in strong and sturdy footwear, a good pair of Birkenstocks is one of the most essential footwear items for backpackers, trekkers, or anyone traveling in hot climates and rocky terrain. Buy on Amazon
Happyluxe Travel Wrap & Blanket – this lightweight, eco-friendly, three-in-one essential combines the scarf, wrap, and blanket that also has a hidden pocket for an air-activated neck warmer to keep you warm and cosy on long flights or in chilly destinations. Buy on Amazon
Luggage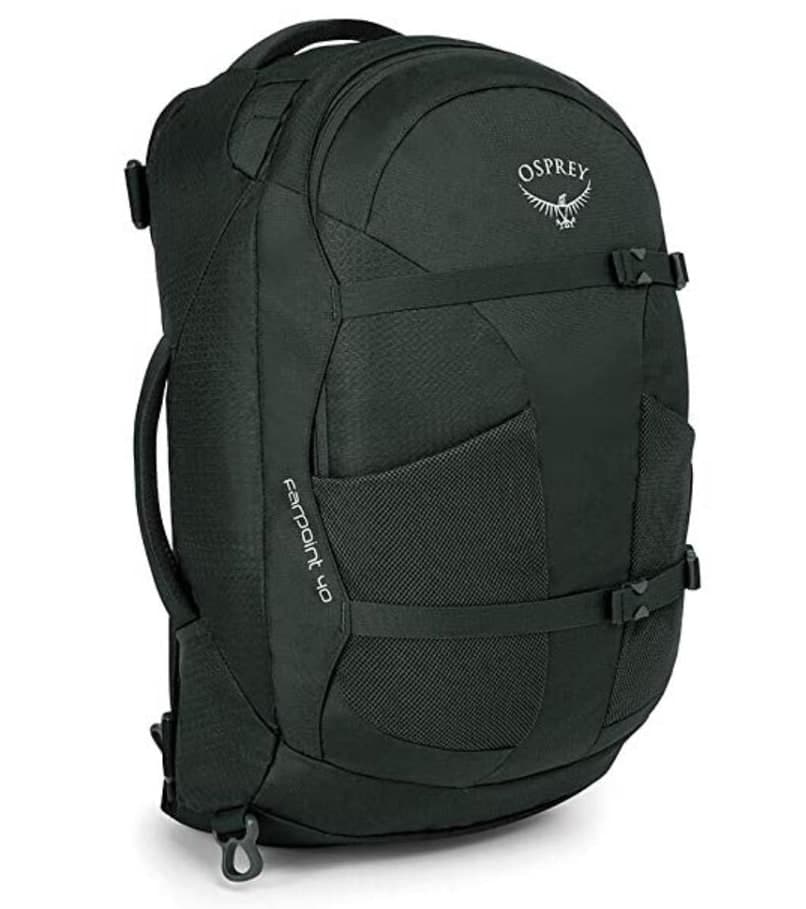 Osprey Farpoint 40L – a favorite among backpackers worldwide and is considered one of the best rucksacks on the market. Coming in at £80 for the 40L, for a reputable brand this is excellent value for money, as it will last many years. And the 40L fits perfectly into the cabin compartment. Buy on Amazon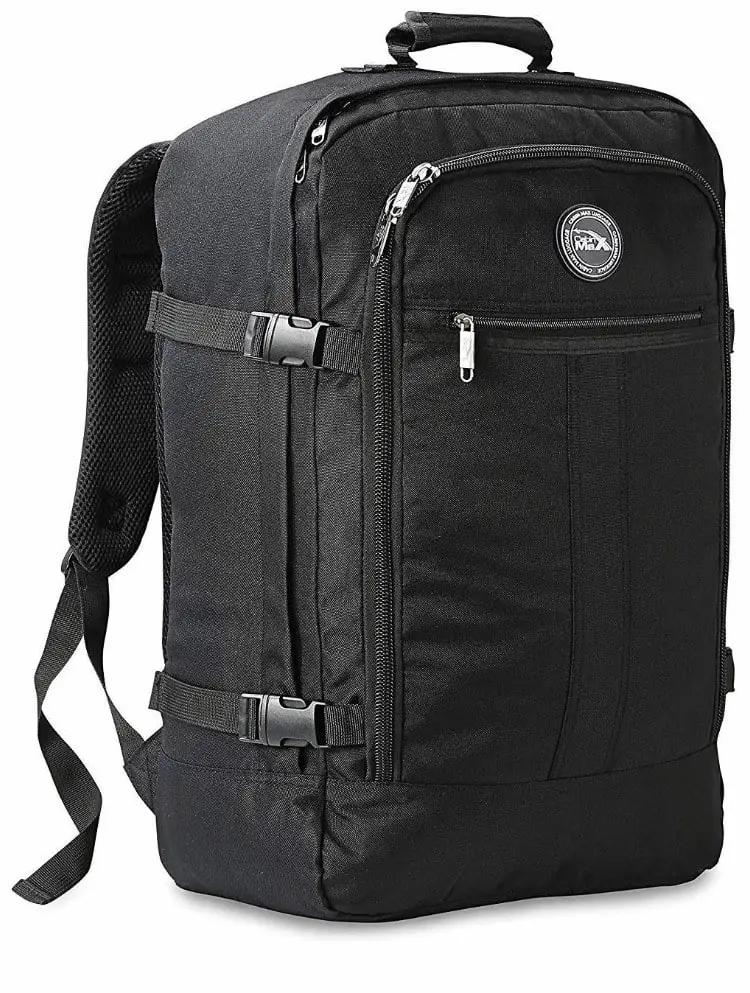 CabinMax Backpack – if you're a beginner on a shoestring budget, this clamshell design rucksack is the ideal choice. Buy on Amazon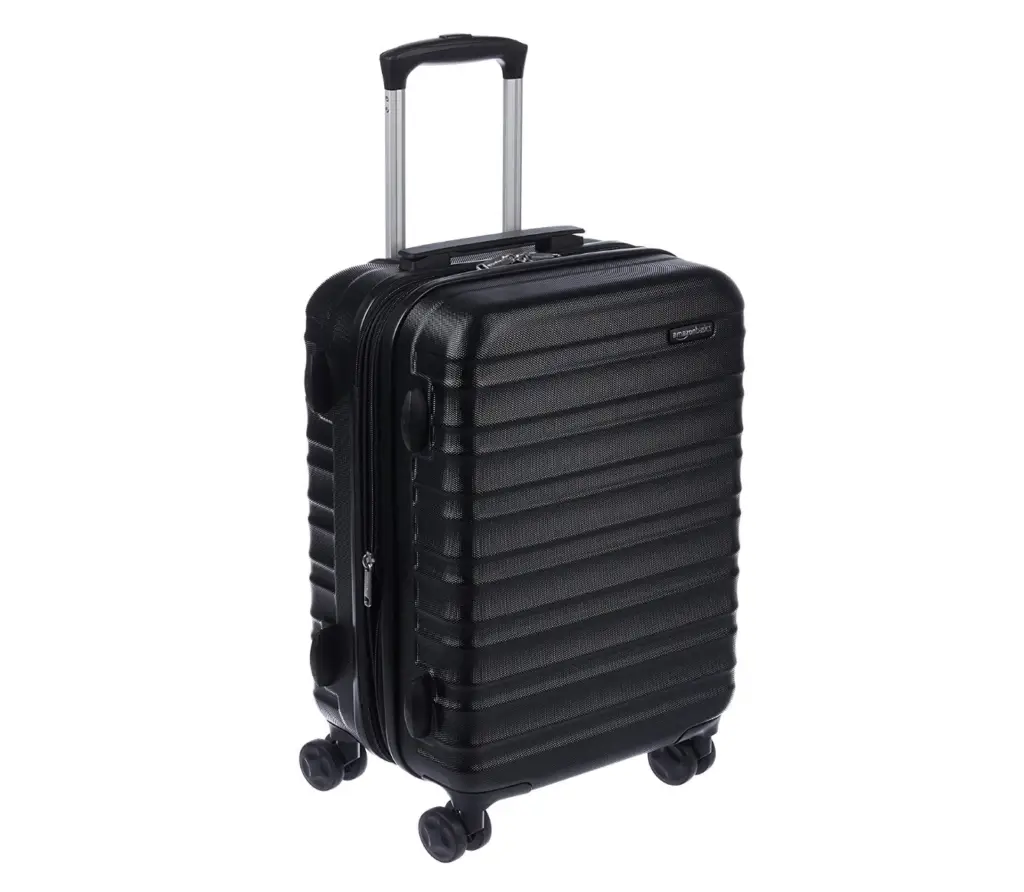 AmazonBasics Hardside Luggage 55cm – the perfect budget option 4-wheeler suitcase for those short city breaks. Buy on Amazon
Gadgets & Electronics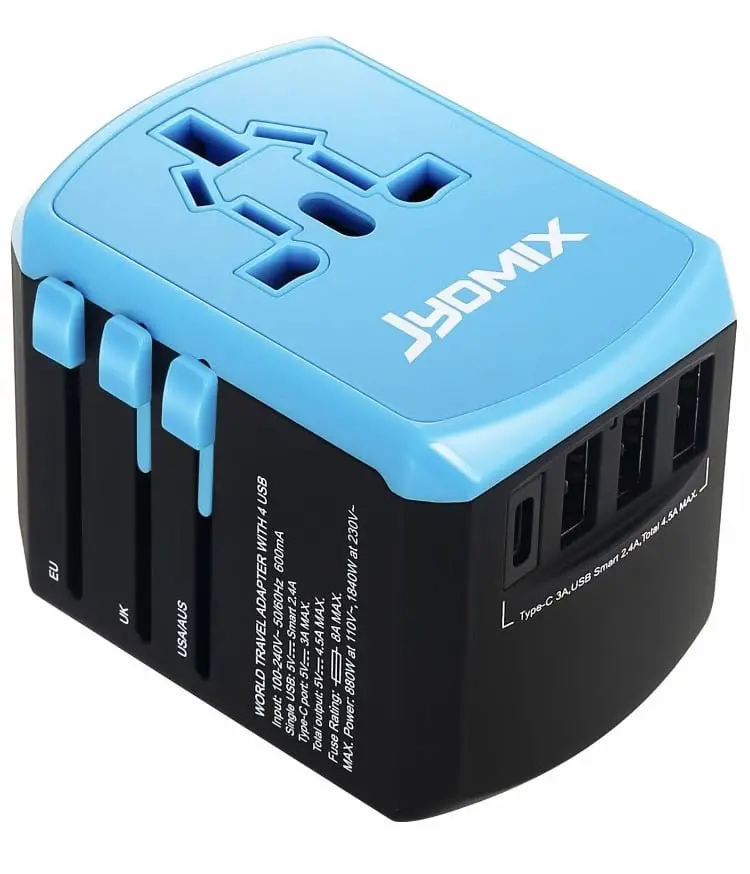 Universal Travel Adapter – compatible in 200+ countries, it comes with 3 USB ports, a Type C port, and can charge multiple devices at once – including your phone, camera, and powerbank. This is the ULTIMATE travel adapter, and by far the best one you'll ever need! Buy on Amazon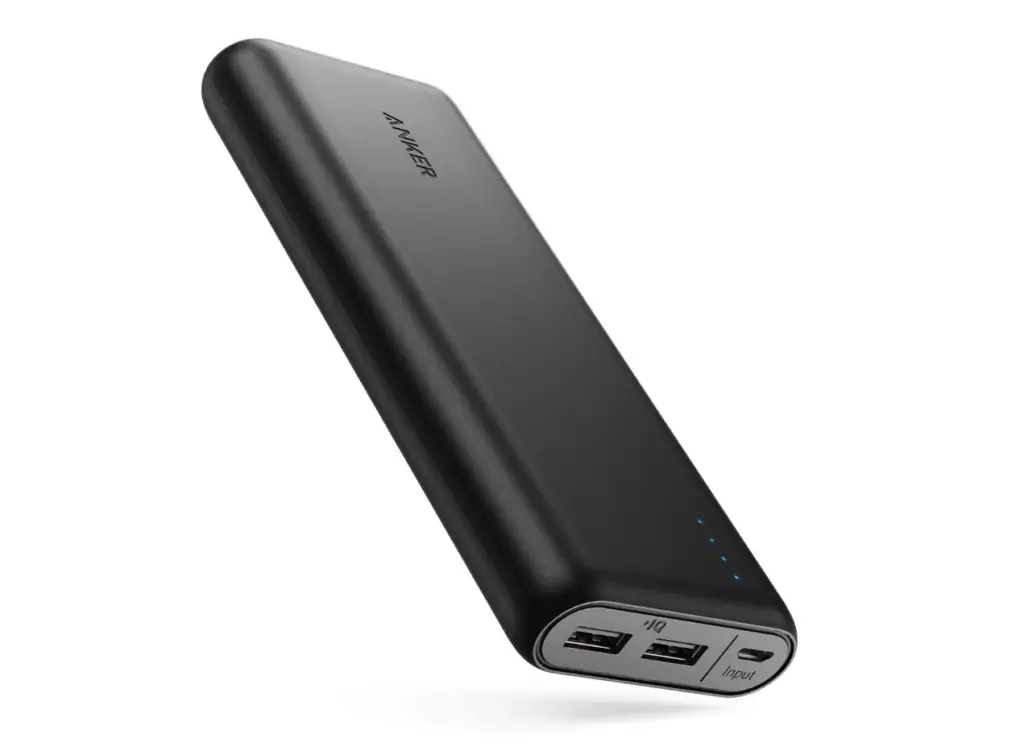 Anker Powerbank charger – comes with a huge (20,100mAh) capacity, which means you can charge everything a few times during one trip; the iPhone 8, iPhone 7 and iPhone 6 around six times, the Samsung Galaxy S9, S8, S7, S6 four times. Buy on Amazon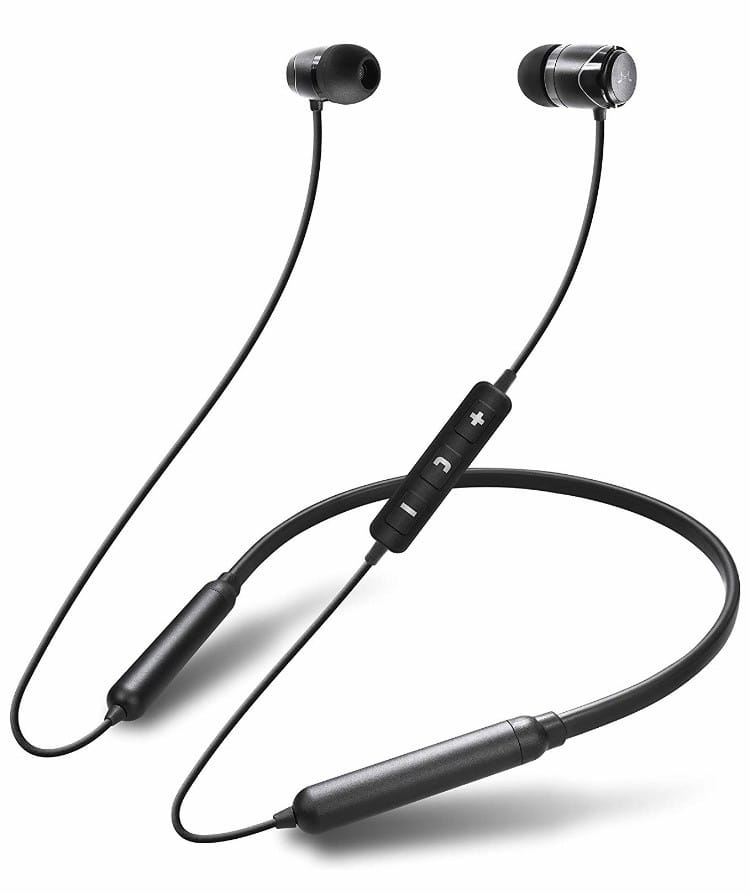 SoundMagic wireless earphones – packed with top quality sound, heavy bass, and importantly they don't leak noise, which is perfect for me due to my hearing loss – so I can turn the volume right up without annoying the passengers seated next to me. Buy on Amazon
Universal organiser / tech bag – a semi-hard case with several mesh pockets to store batteries and smaller electronic devices. Its simple, no-nonsense design is one of the most popular products available and is surprisingly spacious inside. Buy on Amazon
The Best Travel Cameras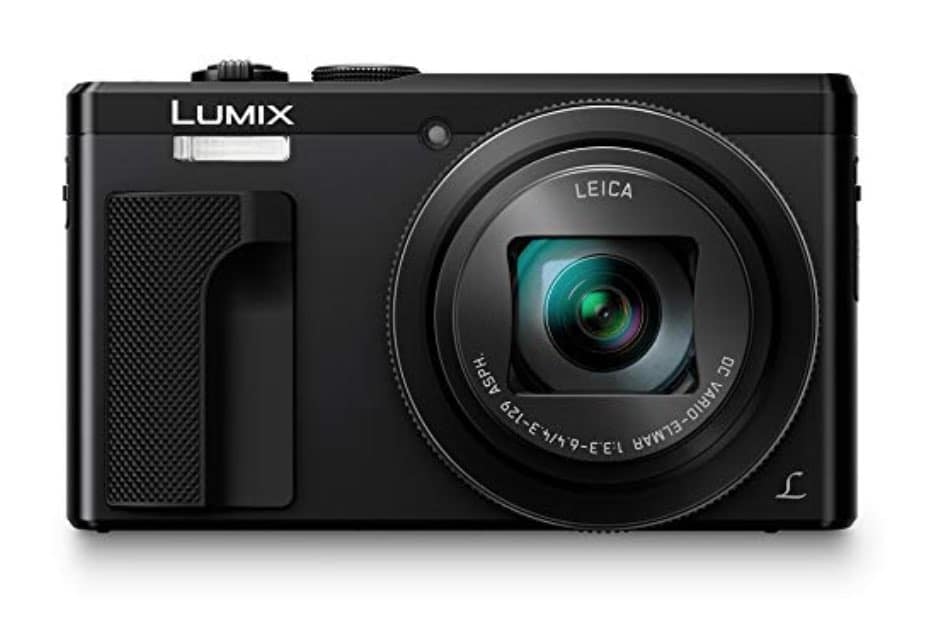 Panasonic Lumix TZ80 – for the budget, entry-level photographer, this is the ideal compact camera: comes with 30x optical zoom and 4K photo & video. Buy on Amazon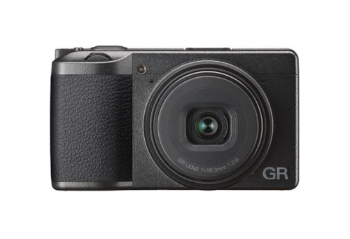 Ricoh GR III – my personal favorite, this is the ultimate compact, light, travel and street camera for the mid-range photographer – above beginner level, but not an expert photographer. Buy on Amazon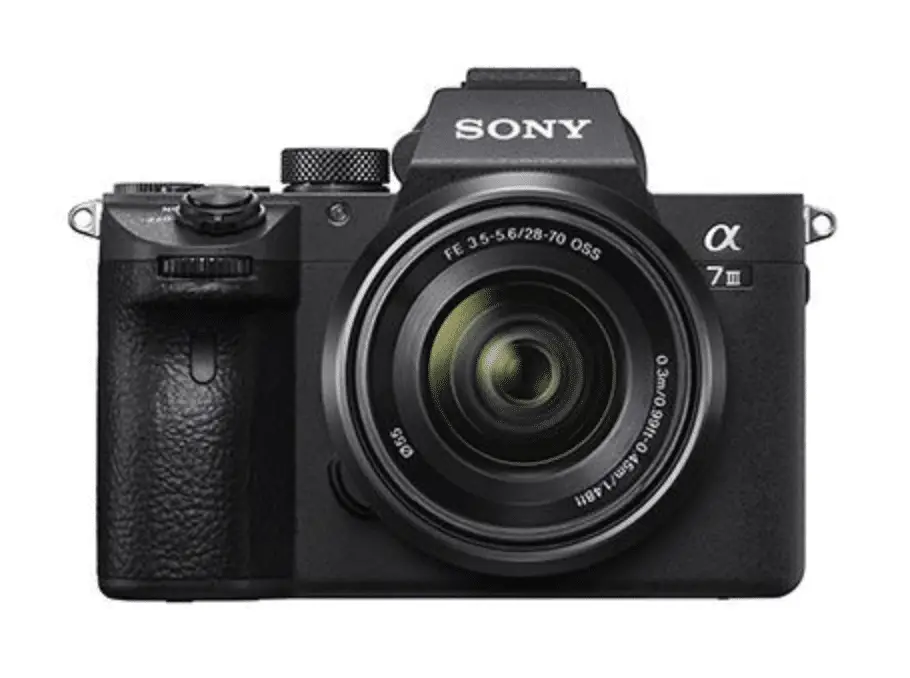 Sony A7iii – top of the range compact travel camera for best image quality: full frame, mirrorless, and in-body image stabilization. Costly, but the best on the market. Buy on Amazon
AKASO V50 Pro SE – the best budget action camera: 20MP Image quality, 4K / 60FPS video – its up there with GoPro but at a fraction of the price. A worthy budget option and entry level action camera. Buy on Amazon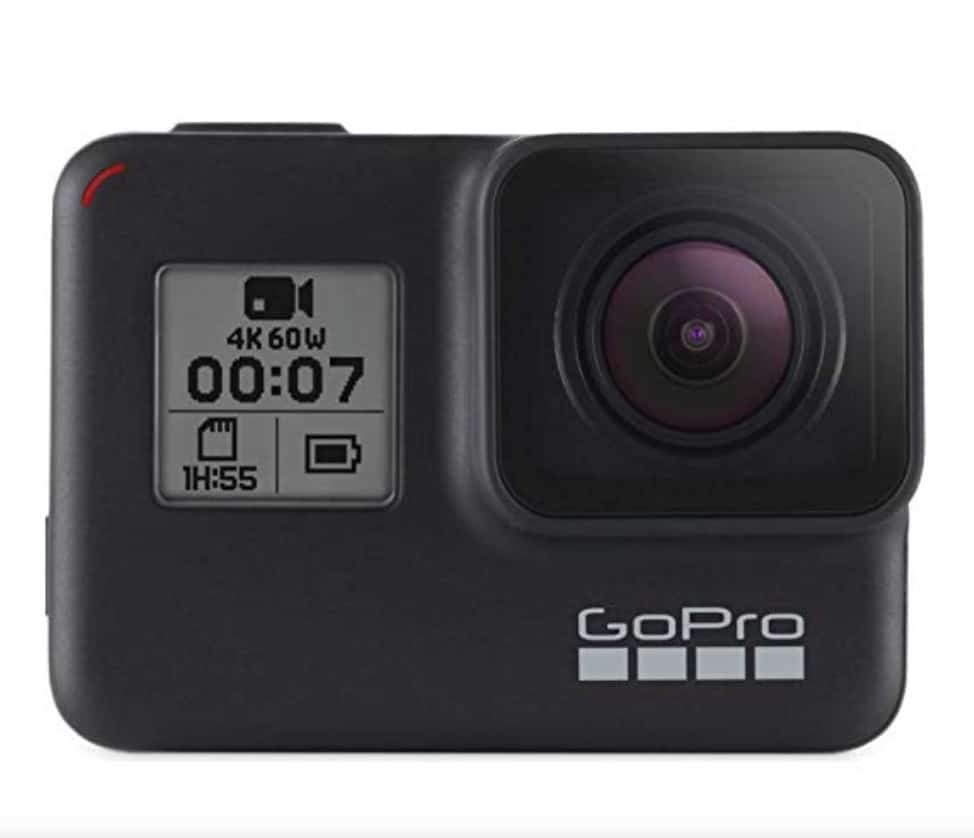 GoPro HERO 8 Black – the top range of the GoPros, this is the best waterproof action camera on the market, and one of the most expensive. Buy on Amazon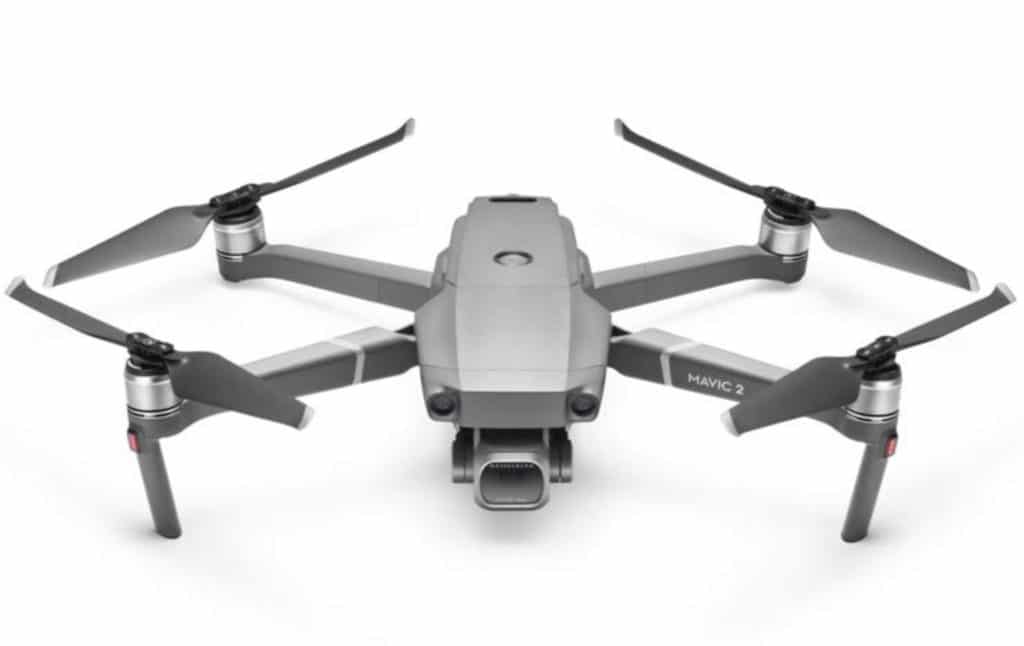 DJI Mavic Pro 2 – the best drone camera on the market, providing the ultimate drone photography and video experience. Buy on Amazon
Sustainable Travel Gear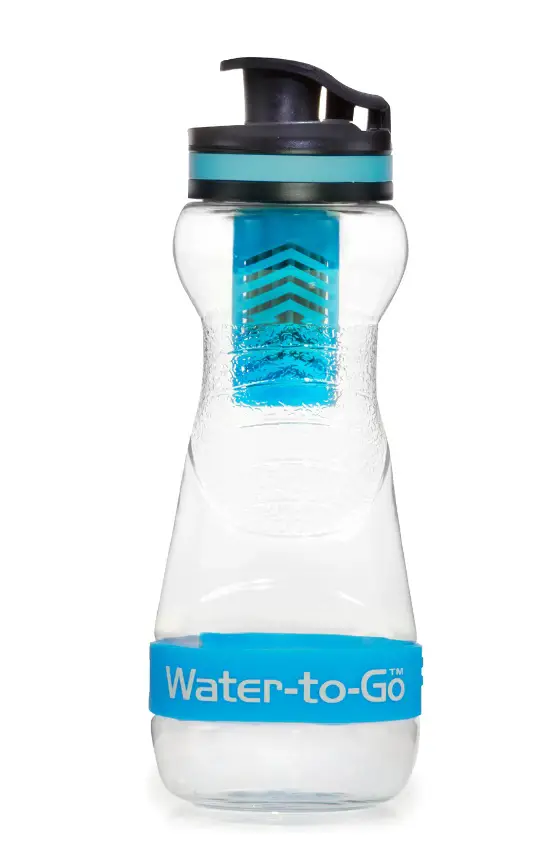 Water-to-Go filter bottle – a revolutionary and lifesaving travel companion that protects against bacteria, parasites, microplastics and chemicals like pesticides, whilst improving water taste. Get 15% off your order with code: GIVEME15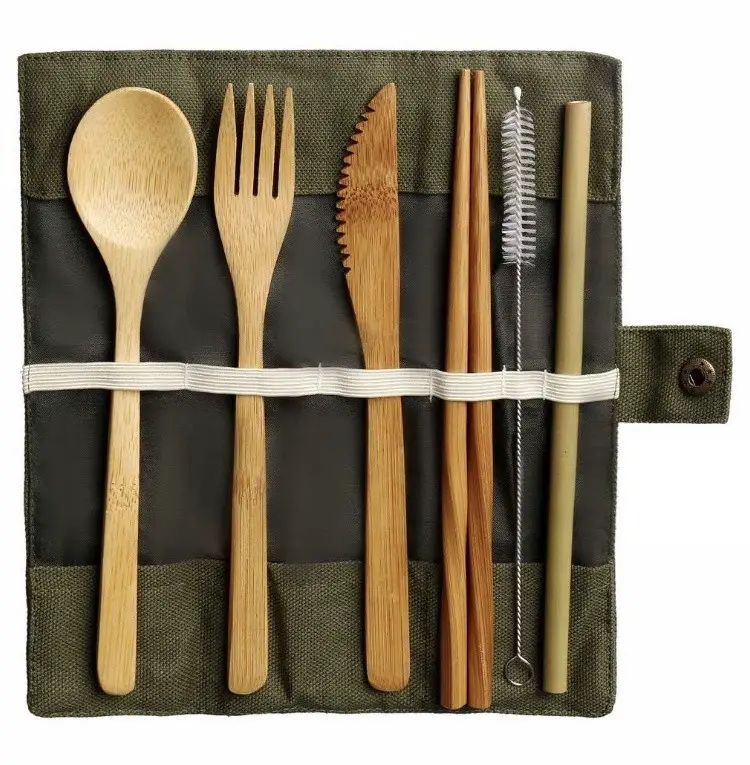 Reusable cutlery set & straw – an awesome travel essential and a must for anyone conscious of being eco-friendly on their travels. Buy on Amazon
Sustainable wet wipes – useful for freshening up and cleansing oil and dirt form the skin on long haul flights. Plus they're all natural – made from 100% bamboo. Buy on Amazon
7. Discount & Error Fares Alert Tools:
Sometimes airlines make mistakes on their fares, leading to massively discounted flights.
There are a number of reasons why this happens – technical glitches, currency conversion faults, and human error. If you're well-informed and in-the-know on the latest airline error fares, you'll be saving a lot of dosh on your tickets.
Jack's Flight Club
My favorite tool for getting alerts on knockdown fare prices. One of the easiest and most convenient ways of getting the latest flight price alerts from your nearest airports each week, is Jack's Flight Club. You receive email alerts for notifications, and you'll get discounted fares sent each week. 
Secret Flight Club and AirFare Watchdog are two excellent tools for stalking those mistake and discount fares as they consolidate slashed ticket prices into one place.

8. Money Tools:

Below is a list of some of the best finance tools for travelers that I use and can recommend:
Wise – formerly Transferwise, one of the world's largest and most trusted money transfer and banking apps
Revolut – my favorite, the first travel app I started using and have loved it ever since.
Starling Bank – an excellent banking app with lots of cool features
Check out this article in Finder.com (dated 12 Sept 2019) that compares the three biggest travel banking apps, to help you decide which one to choose.
9. Travel Books & Guides: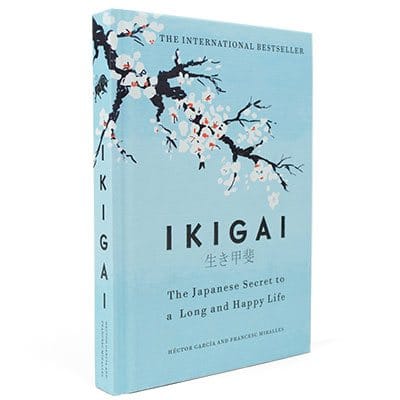 Ikigai: The Japanese Secret to a Long and Happy Life – Los Angeles Times bestseller, "If hygge is the art of doing nothing, ikigai is the art of doing something—and doing it with supreme focus and joy." Buy on Amazon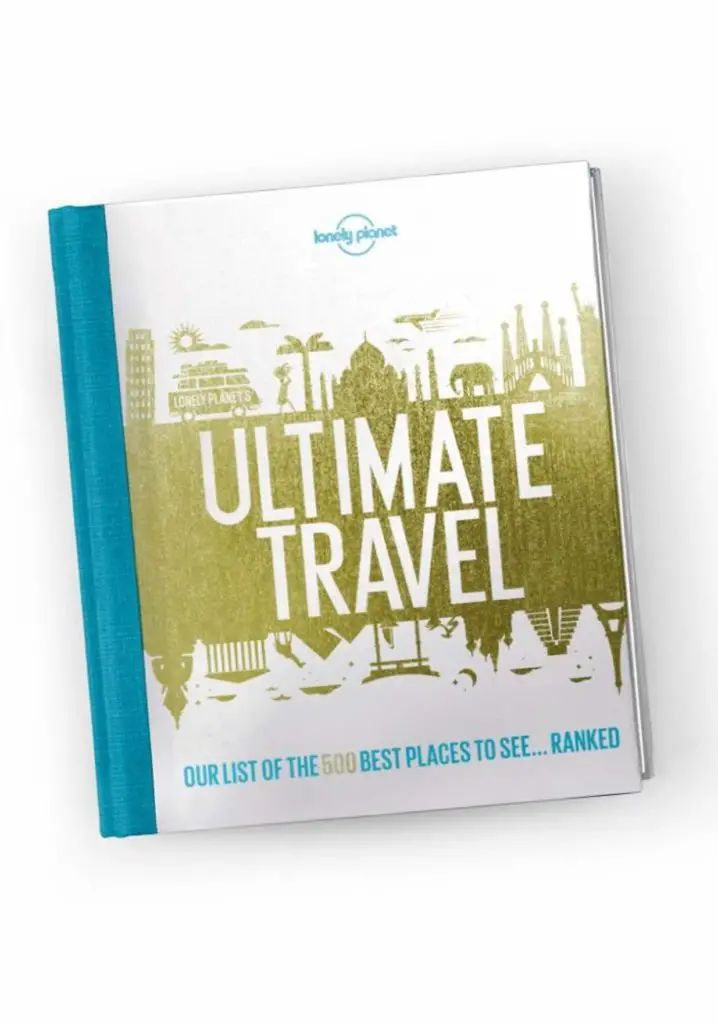 Lonely Planet's Ultimate Travel List – "Compilation of the 500 most unmissable sights & attractions in the world, ranked by Lonely Planet's global community of travel experts. Big name mega-sights such as the Eiffel Tower and the Taj Mahal battle it out with lesser-known hidden gems for a prized place in the top 10, making this the only bucket list you'll ever need." Buy on Amazon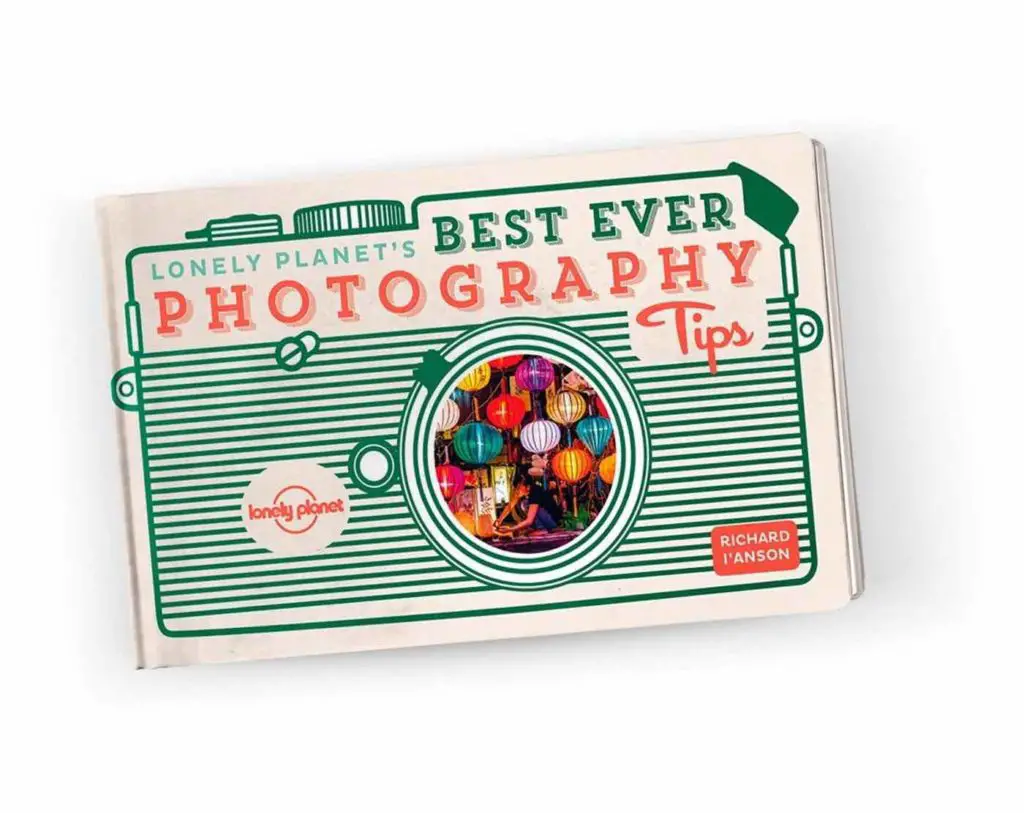 Lonely Planet's Best Ever Photography Tips – For those looking to polish up on their instagram-worthy shots, this pocket-sized book features 45 practical tips and ten golden rules from award-winning travel photographer Richard I'Anson, it's packed with insight into the creative and technical skills required to produce brilliant images. Buy on Amazon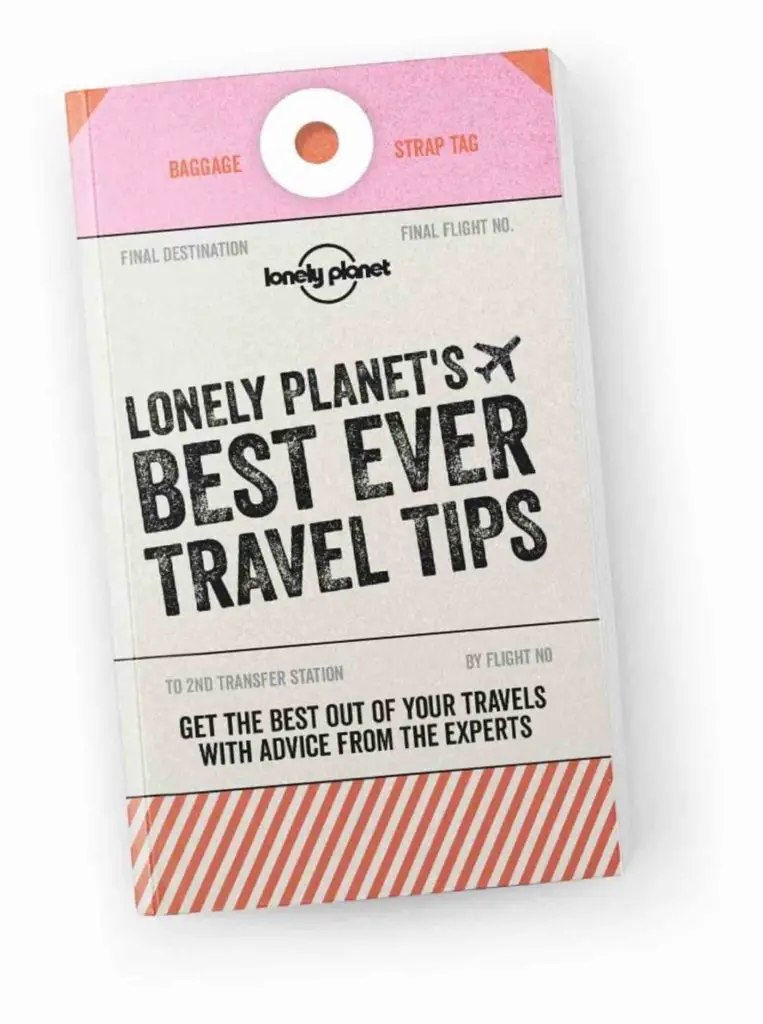 Lonely Planet's Best Ever Travel Tips – This pocket-sized bestseller features contributions from a range of travel writers, industry experts and staff, Lonely Planet's Best Ever Travel Tips gives you the secrets of the trade that will help you get the most from your trips. Buy on Amazon
10. The Best Travel Apps:
Below is a collection of the best travel mobile apps and websites, that my partner and I (and many of our travel buddies) use. I recommend you include these apps on your device to be well-prepared for your travels. The good thing about all of these apps is, apart from being reliable, great and easy to use, they are FREE to download and use.
Note: All the apps below are compatible with Apple iOS devices. Most of them are also available on Google Play.
Essential Travel Apps: The Big Four
These are the apps that EVERY traveller needs – whether its for a weekend city break or a gap year trip. You'll probably already have some of these on your device, if not, get these downloaded before your next trip.
Google Maps – a no brainer this one. Can even be used offline (as long as you set up the directions on a wifi connection first)
Culture Trip – a brilliant app and website packed with comprehensive guides on cities, regions & countries, with articles on culture, history, food, adventure etc.
XE Currency – an essential app for checking the most up-to-date conversion rates on global currencies. 
Google Translate – one of the best translator apps out there. I sometimes use the 'iTranslate' app, but it's not nearly as accurate as Google Translate. Plus, you can use your mobile camera to scan text and the app will translate it in real time.
Travel Planning Apps & Sites:
Below are a few apps I use for planning my trips – each of these are unique and have their own cool features.
TripIt: Travel Planner – perfect for curating itineraries and keeping all your documents, emails, receipts etc in one organized place.
Lucky Trip – this is one of these great apps that curates budget trips and packages at great prices. As well as the app, you can opt-in for email alerts.
Holiday Pirates – another great app that's constantly scouring the web for great deals on holidays, flights and hotels.
Transport & Journey Apps:
These apps are really useful for navigating around foreign cities and finding the best routes and their prices.
Citymapper – the 'ultimate transport app', and its easy to see why. With real-time departures and transit maps, it integrates the main rideshare apps, its got pretty much everything you need for city travel.
Rome2Rio – a great app that lets you find the best routes and transport options worldwide – with details on journey time, stops and changes, and prices, whether its buses, trains, coaches, ferries or flights.
Omio – one of the best and biggest companies for booking your bus, train, and flight tickets around Europe.
Ride-hailing Apps
Using ride-hail apps to get around is cheaper than taxis in many countries. Depending on the country I visit, I open one of the apps below and compare the cost of a fare with a regular taxi or even public transport. If it's cheaper – I just book my ride on the app.
Bolt – formerly known as Taxify, Bolt is an Estonian-based app thats used in the Baltics and has spread to London and other cities. Not only is it cheaper than Uber, Bolt pays its drivers a better wage too. If you're someplace where Bolt is an option alongside Uber, I recommend using the smaller, fairer company, than the one with a global stranglehold and controversial issues.
Uber – the most well-known ride-hailing app, but mired in controversy over poor driver pay and the way it handles customer complaints.
Ola – If you're traveling around India, Ola is the ride-hail app of choice – as a tourist this is highly recommended as it saves you getting ripped-off by taxis and auto rickshaws. Also available in Australia, New Zealand and the UK.
Grab – Southeast Asia's #1 ride-hailing app, that also offers food delivery and cashless payments. Grab is cheaper than taxis in Asia, and especially useful for airport transfers too.
Top Tip: As soon as you land in a new country and approach the arrivals, check the cost of a ride from the airport to city (or your hotel) on one of the above apps. Don't be fooled by the taxi drivers at the airport – they will charge extortionate fees and tell you that rideshare apps include hidden toll fees – this is NOT true!
Bike & Scooter Rental Apps
Sometimes you'll find yourself in an eco-friendly city where everyone gets around on a bicycle or electric scooter. The following apps are great for finding and renting a bike or scooter on the street.
Lime – the largest electric scooter and bike share service that covers the major cities of North America and Europe, and a few other cities in South America, Asia and Oceania.
Donkey Republic – Bicycle rental company with bikes available in 50+ cities worldwide. Relatively cheaper than the scooter rental apps.
Bird – the second-biggest e-scooter company, Bird serves most of the major North American cities and a handful of European cities.
VOI – the Stockholm-based VOI is one of the most popular scooter rental services in the major European cities.
11. Other Useful Resources:
Car Rental
Discover Car Hire is a useful a car rental comparison site that lets you search and compare the best deals worldwide.Auto Europe is a leader in international car rental services spanning over 180 countries globally, providing the widest range of the most reputable car suppliers.
Bike and Scooter rental
BikesBooking is an online booking service for motorcycles, scooters, quads, and bicycles worldwide. BikesBooking compares the prices of 950 rental companies from over 40 countries.
Cheap buses, trains, flights & ferries in Asia
12Go is the best resource for cheap train, bus, plane and ferry tickets all over southeast Asia and the Indian subcontinent.
Luggage Storage lockers
Radical Storage – provides travelers with luggage storage solutions so you can enjoy your holiday to the fullest, solving problems with early arrivals or late departures from the home/hotel. The service operates in over 70 countries and 350 cities.
Flight Fare Compensation
AirHelp – the world leader in flight delay compensation, AirHelp helps customers understand their rights and receive up to €600 in compensation, on a delayed or cancelled flight, just by simply providing their flight details.
Compensair works under EU and Turkish legislation, providing support in helping customers receive up to €600 in compensation. A quick 2-minute application process, and the company handles all the paperwork.
12. Setting up your own Blog?
Are you thinking about setting up your own travel blog site? Here's some some of the best tips and tools that I use for my travel blog. Just follow the step-by-step below and you can easily and quickly get your new blog up and running in no time using these tools:
#Step 1: Check Your Domain Name
The first step is to check your domain name is available. Use the widget on the right to check your web domain/URL name is available – and if it is, be sure to purchase it. For a detailed guide, head over to How to Find a Name for your Blog
#Step 2: Purchase your Domain
The next step once you've found an available name using the widget above, is to purchase and register your domain ASAP on Namecheap – they are very affordable and have excellent customer service when you encounter any tech issues. (Make sure you register your domain before someone else does!)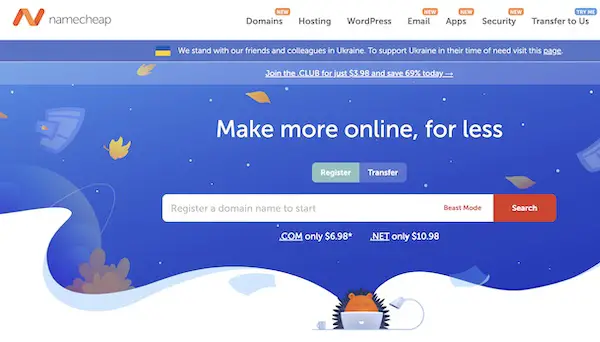 #Step 3: Sign up with Bluehost (and get 60% off)
Bluehost is the best shared server/host for new blog sites, with packages as cheap as $3.95 a month. I was with them myself for 3 years with this travel blog, before moving to a more premium host as my blog expanded. Click on this link and get an awesome 60% off hosting.
#Step 4: Use the Best Theme Builder: Elementor
Forget all those WP Themes – I've tried and tested a few myself, and found them to be a waste of time. If you want flexibility and unlimited options on the layout and design of your page, look no further than Elementor – arguably the best theme builder out there. My travel site uses Elementor, and I have never looked back since I first discovered it.
#Step 5: Design your Logo on Canva
Now you're going to need a logo for your site and possibly marketing designs like Pinterest pins and infographics. I design all my creative stuff using Canva – it's very simple and easy and doesn't require any design skills to use. The Free version is a good place to start, but Canva Pro takes it to the next level.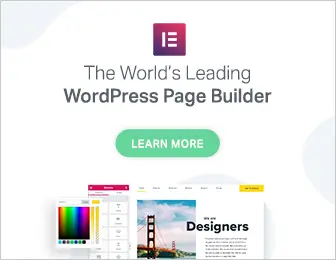 13. Latest Travel Tips: