Ultimate Packing List for South Africa (+ FREE Checklist)

Wondering what to pack for South Africa safari vacation?
South Africa is an enormous, vibrant and versatile country packed with gorgeous beaches, desert dunes, breathtaking mountain ranges and large, modern metropolises.
While generally quite hot, there are also arid and tropical regions as well as cold, high altitude mountainous terrain, there's frequent thunderstorms and there's cooler climates in coastal areas during the winter months.
We took a month-long backpacking vacation around southern Africa in early 2022 and this guide features all the handy equipment, accessories, and attire that we brought with us.
So whether you're planning a short beach vacation in Cape Town, or taking a long road trip exploring the different regions and doing thrilling activities like trekking the Drakensberg mountains, swimming off the coast of Durban, camping in Graskop, and going on a safari at Kruger National Park, this post has got your covered.
Something to bear in mind – since South Africa is in the Southern Hemisphere the seasons are opposite to the Northern Hemisphere, so summertime in South Africa is winter in North America and Europe.
Another question I get asked: Is it safe to travel to South Africa? If you're concerned about safety you'll find a section below that has all the security items to bring for that extra peace of mind.
PS: Remember to download your FREE packing checklist PDF near the end of this post!
Your South African Safari Packing List (2023 Edition)
Your complete guide on what to pack for South Africa in all seasons, must-have security essentials, what clothes to pack for South Africa, and more.
Travel Documents
First of all, here's a list of important documents you absolutely must bring on your South Africa vacation:
Passport and Itineraries
Take a photo of the photo page (2nd page) of your passport and save it on your camera roll. Get a photocopy made and bring it with you. Store this and all your important travel documents in one secure place, such as this travel wallet for women | men which will hold your passport and all your documents.
Travel Debit Cards
Bring at least a couple of travel-friendly debit or credit cards so that you always have access to cash. I always bring 3 money cards just to be safe, and they are:
The three above come with super useful banking apps that are very user-friendly and easy to use, as well as packed with features, as well as being extremely secure.
Driver License
If you're planning to rent a car in South Africa, you can use your driver license (if you're from the US, UK, EU or have an international license). It also doubles as a valid ID, so you can leave your passport at your hotel/vacation rental.
Travel Insurance 
For added security and peace of mind, don't leave home without good travel insurance by SafetyWing. Take it from me – what's the worst that could happen? Well, on my first trip to Mexico I got electrocuted in a hostel. I flicked a light switch in a dark bathroom and felt a sharp burn travel from my finger all the way up my arm, as if it caught fire (you can read about that in this post).
Think I just had a freak accident? What happens if you're out hiking in South Africa and your appendix suddenly bursts? I cannot stress enough how important travel insurance is.
Travel Gadgets & Electronics
These are more travel essentials to ensure you're connected to power and have access to the internet and to contacts during your trip, as well as gadgets to keep you entertained on long journeys – you won't want to leave home without these:
Pre-paid SIM Card
I highly recommend you get a pre-paid SIM card before you arrive in South Africa. You can buy one in the country, but the process is long and tedious and requires going into a registered phone store and filling in forms, which takes up precious time. You can find a variety of prepaid SIM packages here.
👉 Travel tip: be sure to keep your original SIM card in a secure place such as the Passport Travel Wallet (it has a SIM card pocket designed specifically for this purpose).
10-Foot Charging Cable
In my experience many places I've stayed at had power outlets that were a little too far from the bed. So it's always best to bring an extra long charging cable, like this one for iPhone, or this one for Android.
👉 Travel Tip: bring a second, shorter cable, like this one (iPhone) or this one (Android), that's more convenient for charging from your power bank on the plane.
South Africa Travel Safety Items
Given the negative reporting about high crime rates in South Africa, it's easy for most people to have concerns about visiting the country, but I can honestly assure you that in 3 weeks of travel around Southern Africa, I never once encountered any problems.
I always get asked this question: Is South Africa safe? The answer to that is, South Africa is no more dangerous than most other places, as long as you avoid getting involved in drugs or gangs, and heed caution in certain areas. Indeed, your main concern when traveling anywhere, is pickpockets and theft of valuable belongings. The following list has everything you need to ensure you don't encounter these situations:
Small Lock
Be sure to bring a small lock for any hostel stays in South Africa, so you can securely store your valuables in the lockers provided.
Portable Door Lock
While South Africa is much safer than the news would have you believe, there is no denying the fact that parts of the country – including in hotspots like Johannesburg and Cape Town – do encounter their fair share of petty crime targeted at tourists. You may find you sleep easier in your hotel/airbnb when you have a portable door lock providing you that added peace of mind.
Eco-Friendly Travel Packing Essentials
These days most of us try to do our bit for the world around us, and with air travel, we become more conscious of our carbon footprint. So with the items below, you'll be making a difference in protecting wildlife, nature and the environment.
Eco-friendly Bug Spray
There's loads of bugs in South Africa, and if you're in the north-east of the country you'll want to heed caution when it comes to malaria. So you'll definitely want to cover up with this eco-friendly REPEL Insect Repellent, and not only 'cause it's environmentally friendly, but avoid getting a blown-up arm from a Mexican mosquito infection, as that's what happened to me on my second trip to Mexico! The bug spray is plant-based, DEET free, and smells of lemon and eucalyptus.
👉 Travel Tip: South Africa's convenience stores stock bug sprays, but they are quite expensive because they know tourists will be forced to buy it if they don't bring their own.
Toiletries & Medicines
This list features a cool travel hack as well as important travel essentials that you can't leave home without. A popular question asked is: do I need medicine for South Africa? Well, there are extreme climates around South Africa including tropical jungles and high altitude terrain, and many parts of the country are hot year round, hitting 45C (113F) in the summer.
Hand Sanitizer & Pouch
This feels more like a mandatory essential item these days. To ensure you use it throughout the day, get a sanitizer pouch that clips onto the outside of your purse or day bag, so it's within easy reach. Sanitizer Bottle Keychain Holder
Small Pack of Tissues
When traveling around South Africa's rural areas, towns, gas stations, you may notice that toilet paper isn't readily available in the bathrooms. You might even be camping, which is hugely popular with tourists to the country. It's always a smart tip to carry a small pack of Travel Tissues with you on your person, and they're handy for numerous things.
Facial Oil Blotting Rice Paper 
South Africa has a tropical climate, and places like Johannesburg and Pretoria are hot all year round. These sustainable Face Blotting Sheets with Natural Rice Powder are a quick and convenient way to dry sweat and oil, whilst making you feel instantly refreshed and looking shine-free.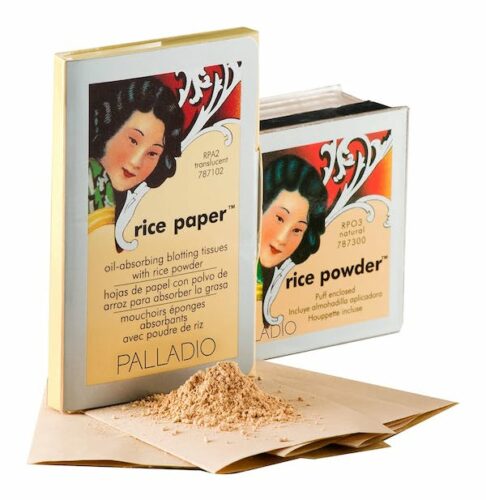 General Medications
You can easily get hold of medicine in South Africa so don't feel you have to pack the whole medicine cabinet. However its well worth bringing meds for headaches, cramps, allergies, as well as upset stomach meds like anti-diarrheal, Tums, and Pepto. Something else to consider: The Drakensberg mountains is a high-altitude region, sitting at an elevation of more than 3,00 meters – nearly 2 miles above sea level! If you're not used to that, you may want to bring an altitude sickness bracelet as well as altitude sickness meds.
South Africa Beach Packing Accessories
Now here's a list of items specifically for the beach, but also useful for the following: water sports activities, waterparks, and outdoor tours/excursions:
Beach Bag
A good beach bag is perfect for storing all your beach essentials for days spent sunbathing by the sea. It also neatly folds away into your backpack.
Other Beach Accessories
Finally, don't forget to bring beach flip flops, a decent sun hat, a headband, and a snorkel. Plus, it's wise to bring inexpensive polarized sunglasses – seriously, the amount of times I've lost my sunglasses over the years, and bringing designer sunglasses sets yourself up as a target for thieves. And lastly, if you're going on excursions or water sports activities, you're gonna need a pair of water shoes and a dry bag.
Clothing / Attire for South Africa
For the image-conscious and those looking to save packing space, it's well worth having a capsule wardrobe for your South Africa vacation so that you can interchange and mix up items of clothing, in order to wear a different look each day.
3. Swimsuits
Chance are you'll need a swimsuit if you're heading to the beach, staying at an all-inclusive resort, or visiting South Africa's waterparks. Bring at least a couple so that you always have a dry one ready. This women's suit and these men's trunks are tried and tested bestsellers.
6. Sandals
Sandals are an essential item for South Africa so you'll want to make sure you have a decent pair that last many years. For women, these Tevas are comfortable and fashionable and have great reviews. For men, these sandals are affordable and have a strong and sturdy sole.
What to pack for South Africa safari
Now we come to the South Africa safari packing guide. There's a few extras here, as much of what you'll need is already covered in this post (ie: hiking shoes, day pack, sunglasses etc.):
Safari hat
A packing list for South Africa safari would be incomplete without the iconic wide brim safari hat – perfect for keeping your head cool in the scorching sun and providing shade on your face, whilst also looking stylish.
Cargo pants (or shorts)
A reliable pair of cargo pants or shorts is a must for safaris as they're strong, comfortable, keep you cool, and come with lots of pockets and compartments for storing your gear and valuables on your person.
Plus, wearing a khaki or beige/sand colored pair will make you look great and blend into the environment perfectly.You can choose your color and style of these mens / womens cargo pants, or if you prefer, these mens / womens cargo shorts instead – either will do fine!
Binoculars
A good pair of binoculars really completes the look for going on a safari and these pair will come in handy when you discover baby lions or elephants that are a little out of range. Alternatively, you could opt for a decent, zoom lens camera instead, or bring both!
Zoom lens DSLR camera
When going on an African Safari, sometimes a mobile phone camera or a compact digital camera just won't do unless you manage to get really close up to the wildlife.
Indeed, sometimes you may only be able to spot wildlife from afar, and that's why a good quality DSLR camera with zoom lens, like the Canon M50 MkII with 50-200mm zoom lens, is essential – so you can zoom in and capture high-quality photos – ensuring you never miss out on a truly memorable and once in a lifetime opportunity like a safari.
Luggage/Baggage and Packing Items for South Africa
Lastly, here's a list of the packing items and baggage that I use to encase and carry all my stuff when I go on a backpacker type of trip. It's well worth investing in a trusted brand to ensure you have reliable gear that will last you years of travel.
Travel Laundry Bag
This is a must-have item for keeping your packing organized and reducing risk of lost clothing on your travels. It's always wise to keep your dirty laundry separate from your clean laundry, plus, you'll need a laundry bag to hand over to the laundrette when you get your laundry done during your trip.
Travel Medicine Kit
Sometimes it's better to be safe than sorry on your travels by planning ahead and bringing along basic medicines like paracetamol or ibuprofen, motion sickness pills and sleep aids. However, if you don't want to buy those, the travel medicine kit packs them together neatly.
South Africa Packing List FAQs:
Below are the most commonly-asked questions about what to pack for South Africa:
If you enjoyed this post, share it on Pinterest so your followers can enjoy it too!