Ultimate Packing List for South Africa (+ FREE Checklist)
You may be wondering what to pack for South Africa? This vibrant and versatile country has everything from gorgeous beaches, desert dunes, breathtaking mountain ranges and large, modern cities.
While generally quite hot, there are also arid and tropical regions as well as cold, high altitude mountainous terrain, there's frequent thunderstorms and there's cooler climates in coastal areas during the winter months.
So whether you're planning a short beach vacation in Cape Town, or a long road trip exploring the different regions and doing activities like trekking the Drakensberg mountains, swimming in Durban, camping in Graskop and going on a safari at Kruger National Park, this post covers absolutely everything you need to pack.
Something to bear in mind – since South Africa is in the Southern Hemisphere the seasons are opposite to the Northern Hemisphere, so summertime in South Africa is winter in North America and Europe.
Plus, if you're concerned about safety you'll find a section that has all the security items to bring for that extra peace of mind.
PS: Remember to download your FREE packing checklist PDF near the end of this post!
Scroll on to read: Ultimate Packing List for South Africa (+ FREE Checklist)
Table of Contents
This post contains affiliate links. I will earn a small commission if you use these links.
Ultimate Packing List for South Africa (+ FREE Checklist)
Travel Documents
First of all, here's a list of important documents you absolutely must bring on your South Africa vacation:
1. Passport and Itineraries
Take a photo of the photo page (2nd page) of your passport and save it on your camera roll. Get a photocopy made and bring it with you. Store this and all your important travel documents in one secure place, such as this travel wallet for women | men which will hold your passport and all your documents.
2. Travel Debit Cards
Bring at least a couple of travel-friendly debit or credit cards so that you always have access to cash. I always bring 3 money cards just to be safe, and they are:
The three above come with super useful banking apps that are very user-friendly and easy to use, as well as packed with features, as well as being extremely secure.
3. Driver License
If you're planning to rent a car in South Africa, you can use your driver license (if you're from the US, UK, EU or have an international license). It also doubles as a valid ID, so you can leave your passport at your hotel/vacation rental.
4. Travel Insurance
For added security and peace of mind, don't leave home without good travel insurance by World Nomads. Take it from me – what's the worst that could happen? Well, on my first trip to Mexico I got electrocuted in a hostel. I flicked a light switch in a dark bathroom and felt a sharp burn travel from my finger all the way up my arm, as if it caught fire (you can read about that in this post).
Think I just had a freak accident? What happens if you're out hiking in South Africa and your appendix suddenly bursts? I cannot stress enough how important travel insurance is.
Travel Gadgets & Electronics
These are more travel essentials to ensure you're connected to power and have access to the internet and to contacts during your trip, as well as gadgets to keep you entertained on long journeys – you won't want to leave home without these:
1.Pre-paid SIM Card
I highly recommend you get a pre-paid SIM card before you arrive in South Africa. You can buy one in the country, but the process is long and tedious and requires going into a registered phone store and filling in forms, which takes up precious time. You can find a variety of prepaid SIM packages here.Travel tip: be sure to keep your original SIM card in a secure place such as the Passport Travel Wallet (it has a SIM card pocket designed specifically for this purpose).

Buy Prepaid SIM Card

2. Multi Plug Outlet / Universal Travel Plug
South Africa operates with the following plug types: C, D, M and N. If you're going to South Africa, this All-In-One Universal Travel Plug is super useful. It comes with USB ports and a socket to charge all your travel gadgets.



Buy Universal Travel Adaptor

3. 10-Foot Charging Cable
In my experience many places I've stayed at had power outlets that were a little too far from the bed. So it's always best to bring an extra long charging cable, like this one for iPhone, or this one for Android. Travel Tip: bring a second, shorter cable, like this one (iPhone) or this one (Android), that's more convenient for charging from your power bank on the plane.
4. External Battery (Power Bank)
One of the most essential travel gadgets, an external battery (also known as a power bank, portable battery charger or portable charger), can be a lifesaver when your cell phone battery is about to die on a long flight. Plus, there's no guarantee you'll find an outlet in a lot of places (or at least a reliable one). This 26,800mAh Conxwan PowerBank is reliable and affordable whilst packing a lot of power.If you prefer a smaller model, the Keymox PowerBank is lighter and more compact whilst still packing plenty of juice.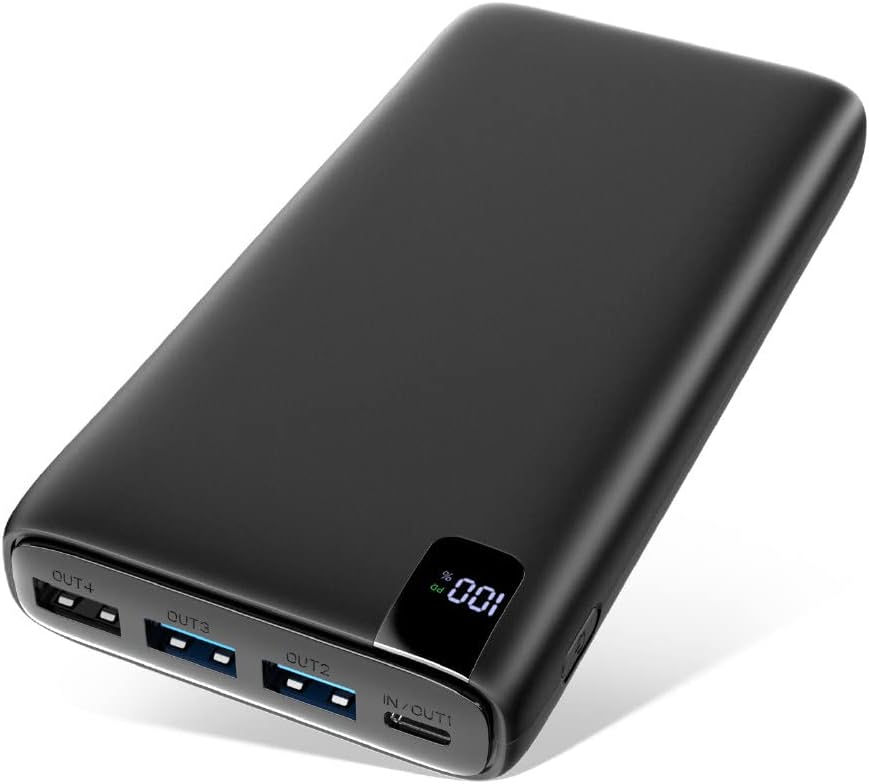 Buy External Battery (Power Bank)

5. Wireless Noise-canceling Earbuds
For comfort and convenience, you'll want to grab yourself a pair of these Wireless Noise-Canceling Earbuds w/Bluetooth for traveling by air or on the road. Not only are they pretty decent with rave reviews on Amazon, they're quite affordable too. Bonus!

Buy Wireless Noise-Cancelling Earbuds

6. Trtl Travel Neck Pillow
One of my favourite carry on essential items, these are not only perfect for flights, but for traveling around South Africa too. Those car and bus journeys in South Africa will be a lot more relaxing when wearing the Trtl neck pillow, as given the size of the country, the roads can be quite bumpy and journeys long.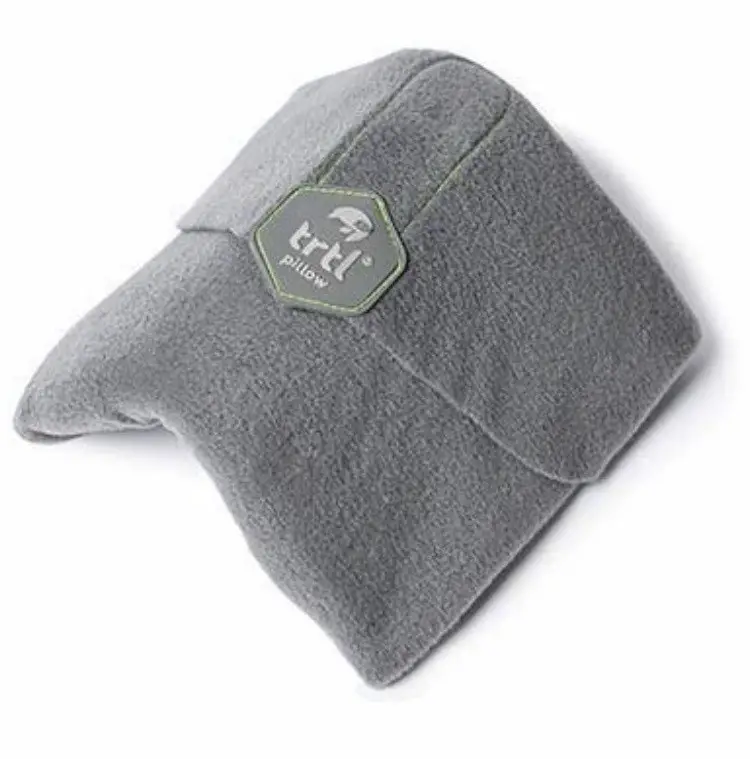 Buy Trtl Neck Pillow

7. Windproof Travel Umbrella
Whilst very handy for the rain (and South Africa does experience some powerful showers), a windproof travel umbrella can prove really useful. The RainMate Compact Umbrella is a very lightweight option that will keep you dry in the rain and protected in the sun.

Buy RainMate Compact Umbrella

8. Bendy Tripod Phone Holder
No doubt you'll be planning to take some amazing photos on your South Africa trip, and this bendable tripod phone holder is the easiest way to capture stunning and insta-worthy snaps. It's small and compact, lightweight enough to carry around all day, and fits into your daypack neatly with minimal space.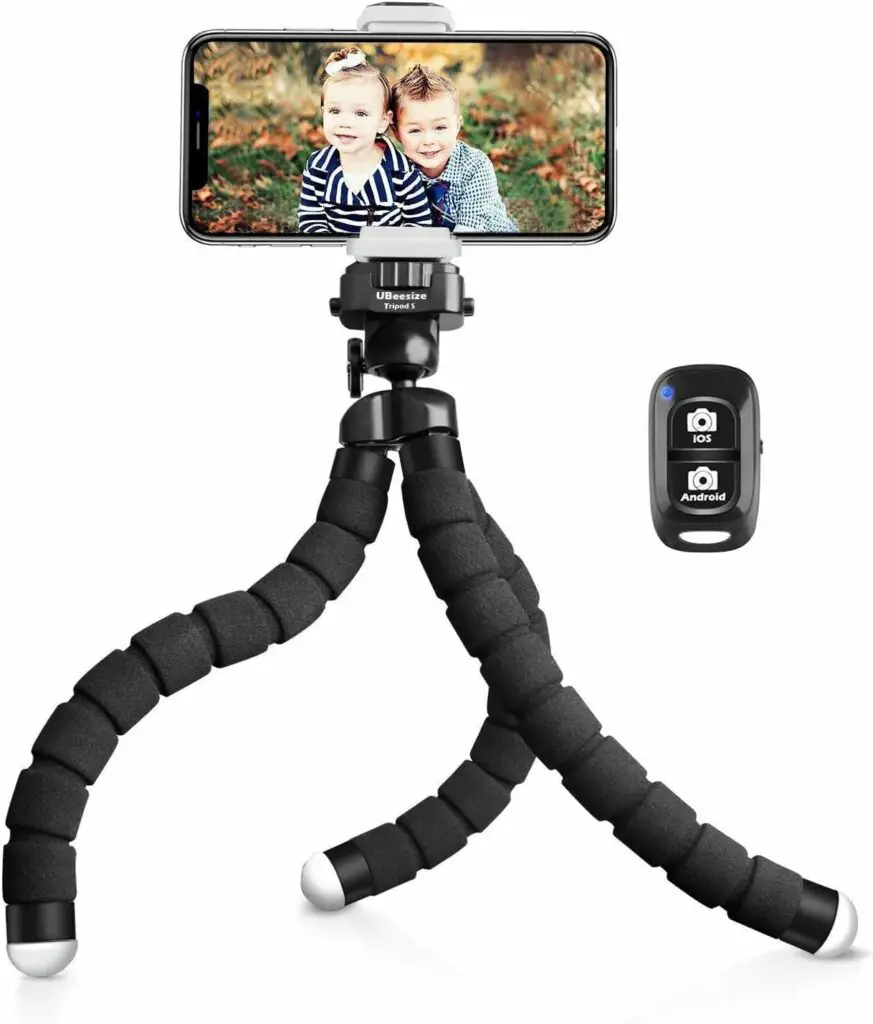 Buy Bendable Tripod Phone Holder

9. Compact Digital Camera
For the avid photographer and those looking to take superb quality pics, a decent compact digital camera is an absolute must. My favorite over the years is the Ricoh GRIII ultracompact camera, which features 24MP, 28mm F2.8 Lens and a touch-screen LCD display. It has remarkable image-stabilization which makes it perfect for whipping out and snapping pics while on the go. You can even attach external lenses for zooming in, as well as an external flash gun.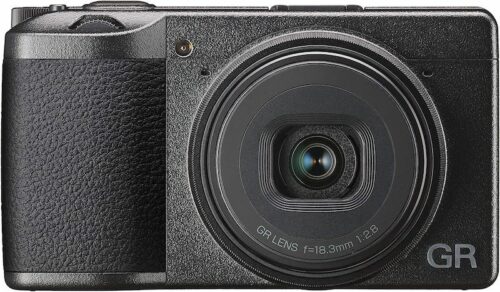 Buy Ricoh GRIII Compact Camera

10. VPN (Virtual Private Network)
A Virtual Private Network (aka VPN) is quickly becoming an important travel essential these days. What are they? VPNs allow you to establish a secure connection over a shared connection. So when you're using free WiFi (eg. in a coffee shop), you're connected to all the other people in that cafe, on that same network.

Buy NordVPN

The problem with being on the same open network as others is that you're exposed to potential hackers who have easy access to your information – such as your login credentials, bank card info, and other private things on the device you connect from – whether that's your phone, tablet or laptop.Enter the NordVPN – it disguises your connection, so your precious information is invisible to anyone looking to hack an unsuspecting user's device.
South Africa Travel Safety Items
Given the negative reporting about high crime rates in South Africa, it's easy for most people to feel concerned about visiting the country, but I can honestly assure you that in 3 weeks of travel in Southern Africa, I never once encountered any problems.
A question many people ask is: Is South Africa safe? The answer to that is, South Africa is no more dangerous than most other places, as long as you avoid getting involved in drugs or gangs, and heed caution in certain areas. Indeed, your main concern when traveling anywhere, is pickpockets and theft of valuable belongings. The following list has everything you need to ensure you don't encounter these situations:
1. Travel Money Belt
This is super handy when you're walking around larger cities with cash and other small valuables – I recommend keeping these either stashed away in your hotel/airbnb, or stored securely on your body in a money belt.
2. Anti-Theft Book Bag
These have similar features as the anti-theft purses, the main zipper on these is in the back, making them impossible to open when you wear it on your back. Whether you decide on the cross-body bag or the backpack, it makes your daypack in the city slash-proof. This is really an extra-precautionary option, but will deter pickpockets and is great for peace of mind.

Buy Anti-Theft Cross Body Bag


Buy Anti-Theft Backpack

3. Anti-Theft Travel Purse
If you're after the ultimate theft-proof purse, I highly recommend the Anti-Theft Travel Purse – it consists of five measures of theft prevention including:
Slash-resistant straps: straps with stainless steel wire inside, protects against grab-and-go thieves
Slash resistant fabric: the whole bag is made with a slash-resistant mesh barrier inside for extra layers of protection
Lockdown straps: the strap lock secures bag to a stationary object, protecting against grab-and-go thieves
Locking compartments: locking zipper pulls that prevent pickpockets from getting into your bag
RFID blocking pockets: protects against electronic identity theft with RFID blocking card slots and pockets
4. Small Lock
Be sure to bring a small lock for any hostel stays in South Africa, so you can securely store your valuables in the lockers provided.
5. Portable Door Lock
While South Africa is much safer than the news would have you believe, there is no denying the fact that parts of the country – including in hotspots like Johannesburg and Cape Town – do encounter their fair share of petty crime targeted at tourists. You may find you sleep easier in your hotel/airbnb when you have a portable door lock providing you that added peace of mind.
6. Security Travel Scarf
This stylish Security Scarf features a hidden zipper and pocket for that extra layer of security. With this security scarf, you can store some cash, a credit card, your cell phone, and even your wireless earbuds inside the hidden compartment of the scarf and nobody would be any the wiser!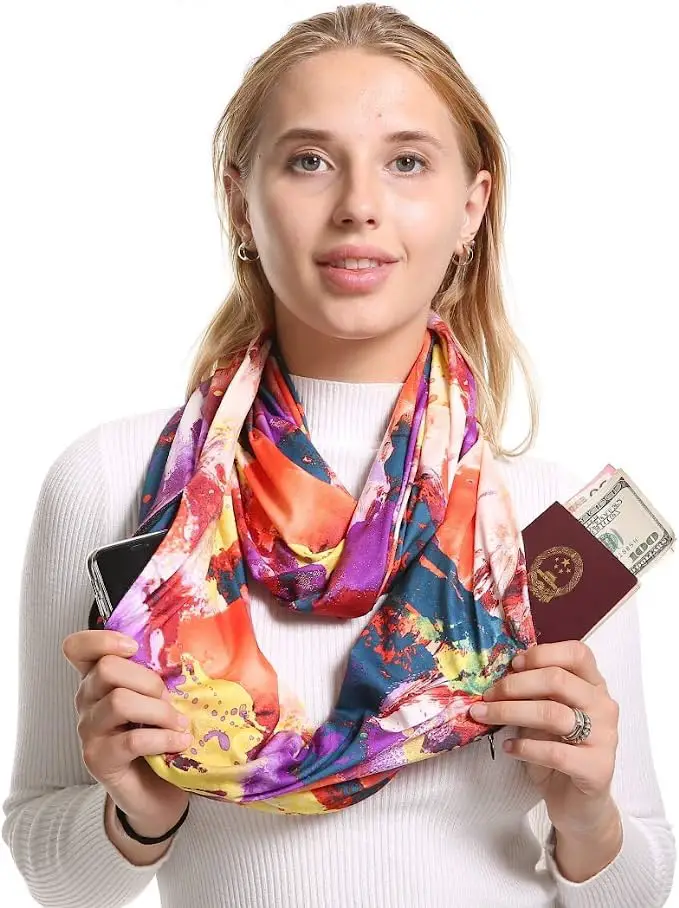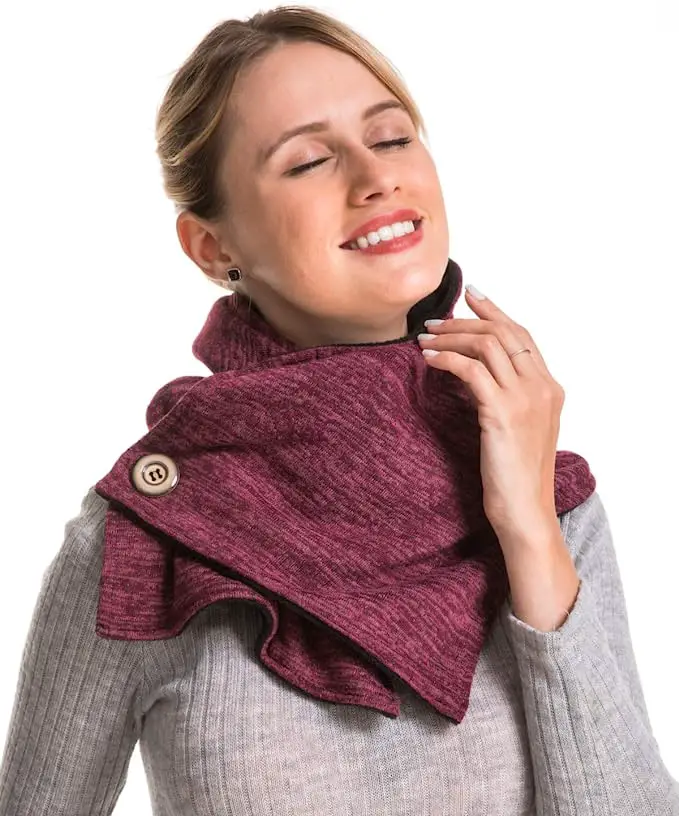 Buy THIN Travel Scarf


Buy THICK Travel Scarf

7. PacSafe Bag Protector
Another great security option for wherever you travel, the PacSafe bag protector will store all your valuables and secure it to a stationary item in your hotel/airbnb.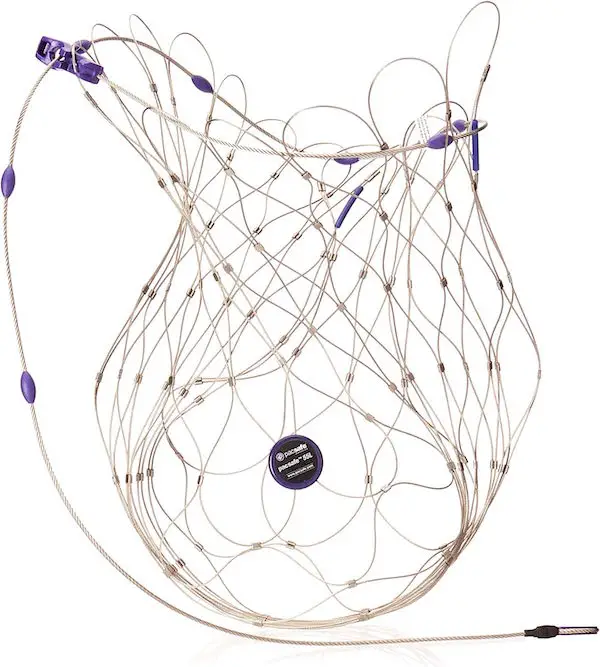 Buy PacSafe Bag Protector

Eco-Friendly Travel Packing Essentials
These days most of us try to do our bit for the world around us, and with air travel, we become more conscious of our carbon footprint. So with the items below, you'll be making a difference in protecting wildlife, nature and the environment.
1. Lifestraw Filter Waterbottle
Since the water in South Africa is not safe to drink, your only option is to buy bottled water (which wastes a lot of plastic), or bring a reusable waterbottle that has a filter so you can fill up from a tap or river and drink perfectly-clean, fresh water. I always bring my trusty Water-to-Go Filter Waterbottle with me for this reason.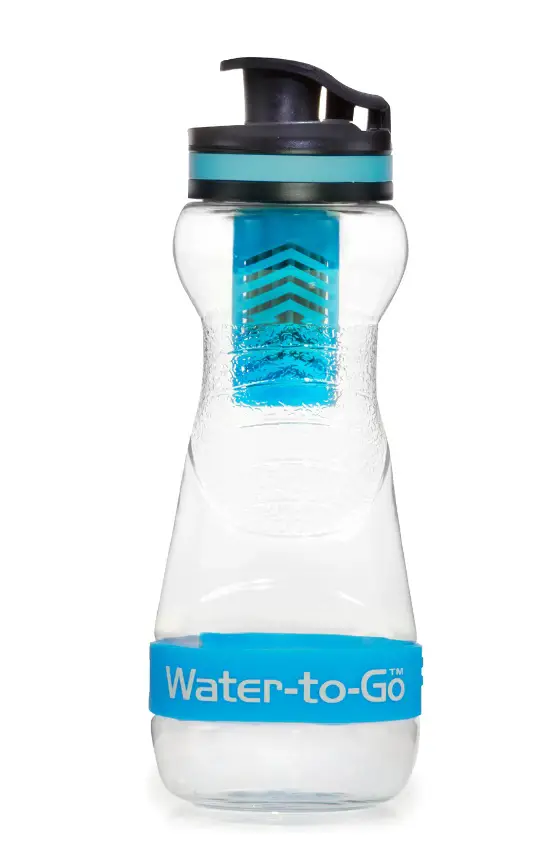 Buy Water-to-Go Filter Bottle

2. Reef-Safe Sunscreen
If you're planning to swim on the beaches of Cape Town, go snorkeling in Durban or even visit an outdoor waterpark in Johannesburg, consider wearing the eco-friendly Badger Anti-Bug Mineral Sunscreen (SPF 30) to help protect the environment.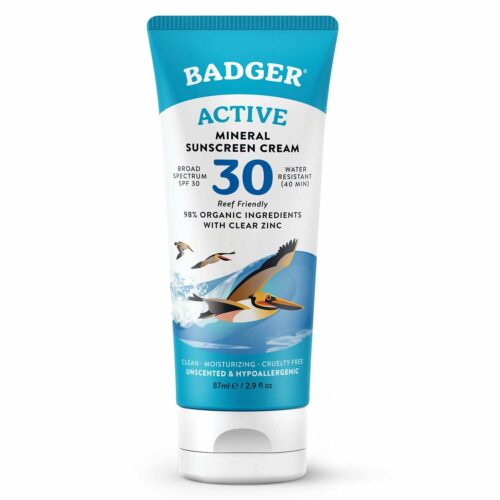 Buy Reef Safe Sunscreen

3. Eco-friendly Bug Spray
There's loads of bugs in South Africa, and if you're in the north-east of the country you'll want to heed caution when it comes to malaria. So you'll definitely want to cover up with this eco-friendly REPEL Insect Repellent, and not only 'cause it's environmentally friendly, but avoid getting a blown-up arm from a Mexican mosquito infection, as that's what happened to me on my second trip to Mexico! The bug spray is plant-based, DEET free, and smells of lemon and eucalyptus.
Travel Tip: South Africa's convenience stores stock bug sprays, but they are quite expensive because they know tourists will be forced to buy it if they don't bring their own.
4. Anti-Mosquito Bracelet
Don't fancy covering up in mosquito spray? Or looking to double up on protection? You can get yourself one of these mosquito-repelling bracelets which also does the job. (They are also DEET free and water-proof.)PS: If you're traveling to the eastern part of the country, bear in mind the risk of malaria, so be sure to bring anti malaria tablets.

Buy Mosquito Repelling Bracelet

5. Reusable Shopping Bag
Like with many places worldwide, South Africa banned single-use plastic bags across the country since 2003. As such, you'll want to make sure you have a couple of these reusable tote shopping bags that you can fold up into a tiny pouch, perfect for travel. Once folded, you can clip these little pouches onto the side of your purse or daypack, so it's there ready to be filled with South African souvenirs, groceries and/or crafts.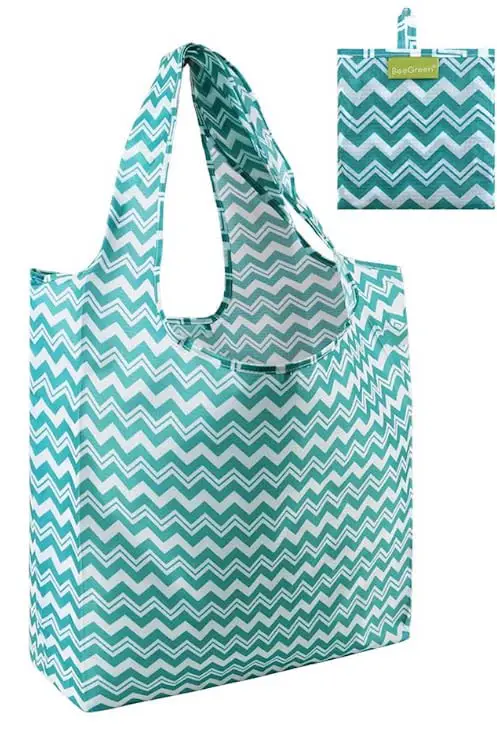 Buy Reusable Shopping Bags

Toiletries & Medicines
This list features a cool travel hack as well as important travel essentials that you can't leave home without. A popular question asked is: do I need medicine for South Africa? Well, there are extreme climates around South Africa including tropical jungles and high altitude terrain, and many parts of the country are hot year round, hitting 45C (113F) in the summer.
1. Dry Shampoo
For those who don't want to wash their hair on vacation, or looking to save luggage space, the Baptiste Dry Shampoo works a treat.
2. Dry Conditioner
Those with long hair will understand the inconvenience of getting sea salt in your hair. The Moroccan All-In-One Leave In Conditioner can be easily applied to your hair straight after a swim, plus it's compact and convenient to carry around in your beach bag.



Buy Dry Shampoo




Buy Dry Conditioner

3. Hand Sanitizer & Pouch
This feels more like a mandatory essential item these days. To ensure you use it throughout the day, get a sanitizer pouch that clips onto the outside of your purse or day bag, so it's within easy reach. Sanitizer Bottle Keychain Holder
4. Small Pack of Tissues
When traveling around South Africa's rural areas, towns, gas stations, you may notice that toilet paper isn't readily available in the bathrooms. You might even be camping, which is hugely popular with tourists to the country. It's always a smart tip to carry a small pack of Travel Tissues with you on your person, and they're handy for numerous things.
5. Facial Oil Blotting Rice Paper
South Africa has a tropical climate, and places like Johannesburg and Pretoria are hot all year round. These sustainable Face Blotting Sheets with Natural Rice Powder are a quick and convenient way to dry sweat and oil, whilst making you feel instantly refreshed and looking shine-free.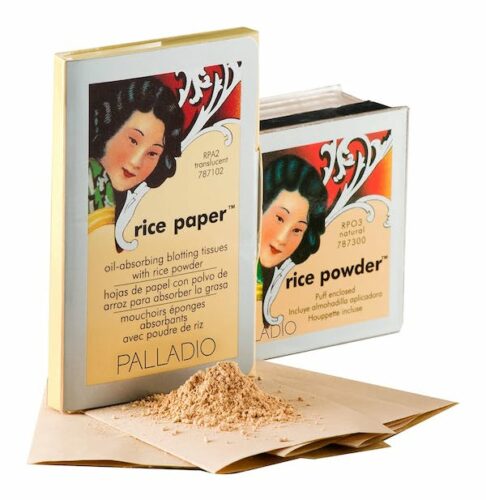 Buy Facial Oil Blotting Rice Paper

6. Hangover Cure Tablets
Planning to party hard? Bring some hangover cure pills with you and take one before you hit the bars. The Liquid I.V. Hydration Multiplier contains antioxidants, herbs and homeopathic ingredients that ensure you won't be hungover the following day, and missing out on precious vacation time. And don't take my word for it either – it's a bestseller on Amazon with over 96,000 positive reviews.

Buy Liquid IV Hydration Multiplier

7. General Medications
You can easily get hold of medicine in South Africa so don't feel you have to pack the whole medicine cabinet. However its well worth bringing meds for headaches, cramps, allergies, as well as upset stomach meds like anti-diarrheal, Tums, and Pepto. Something else to consider: The Drakensberg mountains is a high-altitude region, sitting at an elevation of more than 3,00 meters – nearly 2 miles above sea level! If you're not used to that, you may want to bring an altitude sickness bracelet as well as altitude sickness meds.
8. Massaging Shoe Gel Inserts
This is more of a travel hack – if your vacation will involve lots of walking and hiking like mine do, you may risk suffering aches and pains during your trip, especially if you do a lot of walking on day one of your trip. These super handy massaging gel inserts will keep your feet comfortable and protected from blisters, as well as from muscle pains and cramps in your legs.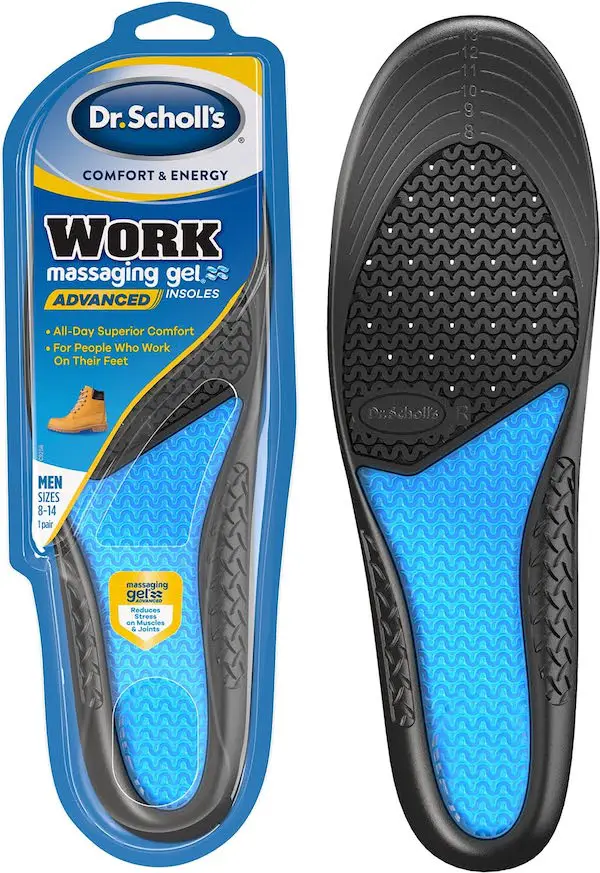 Buy Massaging Gel Inserts

South Africa Beach Packing Accessories
Now here's a list of items specifically for the beach, but also useful for the following: watersports activities, waterparks, and outdoor tours/excursions:
1. Beach Bag
A good beach bag is perfect for storing all your beach essentials for days spent sunbathing by the sea. It also neatly folds away into your backpack.
2. Waterproof Phone Case
Who knew a cheap waterproof phone case could be such a great investment? My favourite is this one – not only does it protect your prized possession in the water, it's easy to use and doesn't steam up/blur the camera lens, and it can fit almost every popular phone model.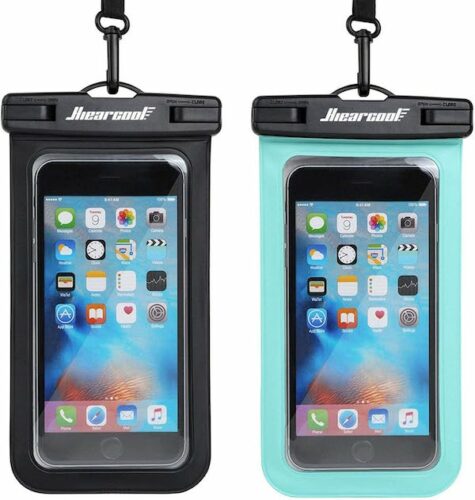 Buy Waterproof Phone Case

3. Microfiber Towel
Perfect for the beach, poolside or camping, the Rainleaf Microfiber Towel is an absolute must for any South Africa packing list. While they do feel a bit weird, they are lightweight and dry super fast, so you'll never have to worry about stuffing a soggy towel in your bag.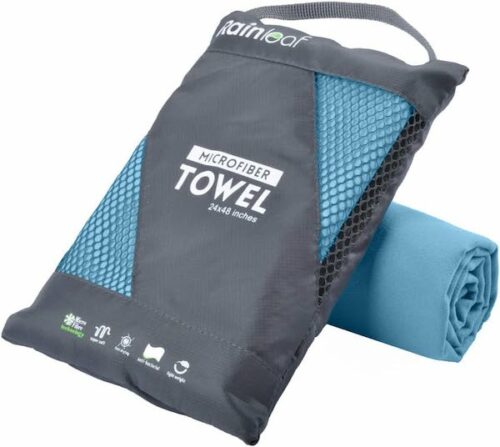 Buy Rainleaf Microfiber Towel

4. Long-sleeve Rash Guard
When you're in the water – whether in the sea or at a waterpark, a rash guard will help protect your skin from sunburn, cuts and grazes. O'Neill does superb rash guard for both men and women.



Buy Rash Guard (Men's)




Buy Rash Guard (Women's)

5. Underwater Camera
The good news about underwater cameras is that they are not as expensive as they used to be, which is brilliant for budget travelers. In fact, you can buy a pretty good one like this one by Akaso – not only does it have rave reviews, it's actually quite cheap! I seriously recommend bringing one of these if you plan to go snorkeling, South Africa's coasts have insane tropical reefs and wildlife such as penguins on the Cape, and even whales.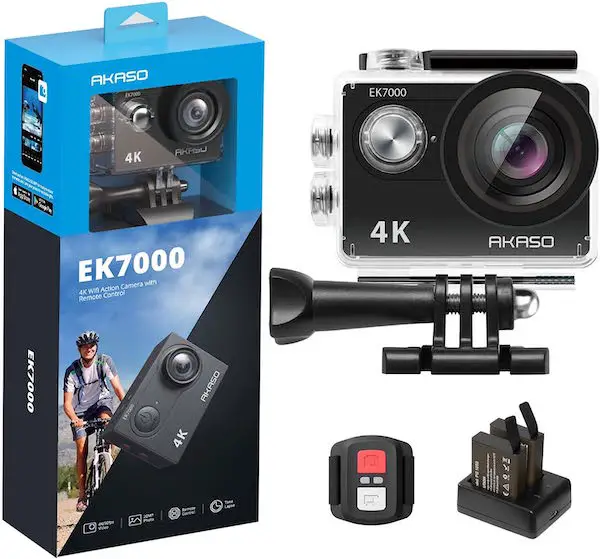 Buy Underwater Camera

6. Beach Coverup
For the ladies (or indeed anyone feeling particularly stylish) – a Beach Coverup is a great item to add into your packing list for that extra protection from sunburn when not in the water.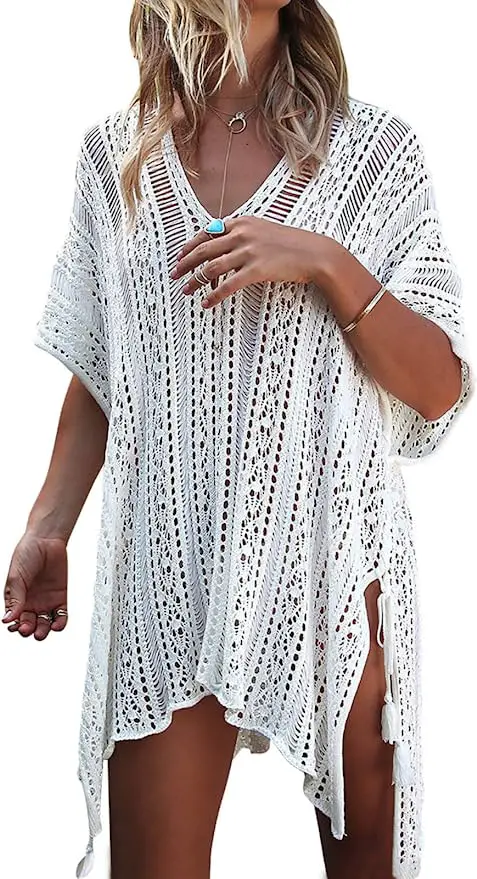 Buy Beach Coverup

7. Other Beach Accessories
Finally, don't forget to bring beach flip flops, a decent sun hat, a headband, and a snorkel. Plus, it's wise to bring inexpensive polarized sunglasses – seriously, the amount of times I've lost my sunglasses over the years, and bringing designer sunglasses sets yourself up as a target for thieves. And lastly, if you're going on excursions or exploring waterfalls, you're gonna need a pair of water shoes and a dry bag.
Clothing / Attire for Mexico
For the image conscious and those looking to save packing space, it's well worth having a capsule wardrobe for your South Africa vacation so that you can interchange and mix up items of clothing, in order to wear a different look each day.
1. Hiking Boots
A strong and reliable pair of hiking boots will serve you well for all your trekking and walking activities in South Africa and everywhere else, for years to come. These Columbia men's and women's hiking boots are some of the best around, though if you're on a budget and don't want to compromise on quality, you can get a pair of Quechua hiking shoes for men / women.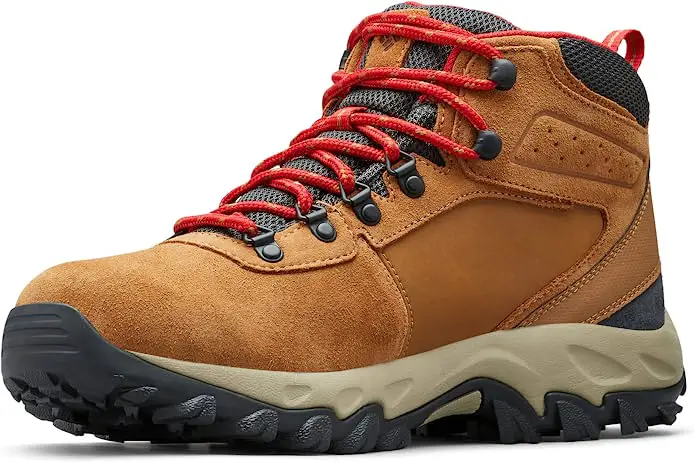 Buy Hiking Boots (mens)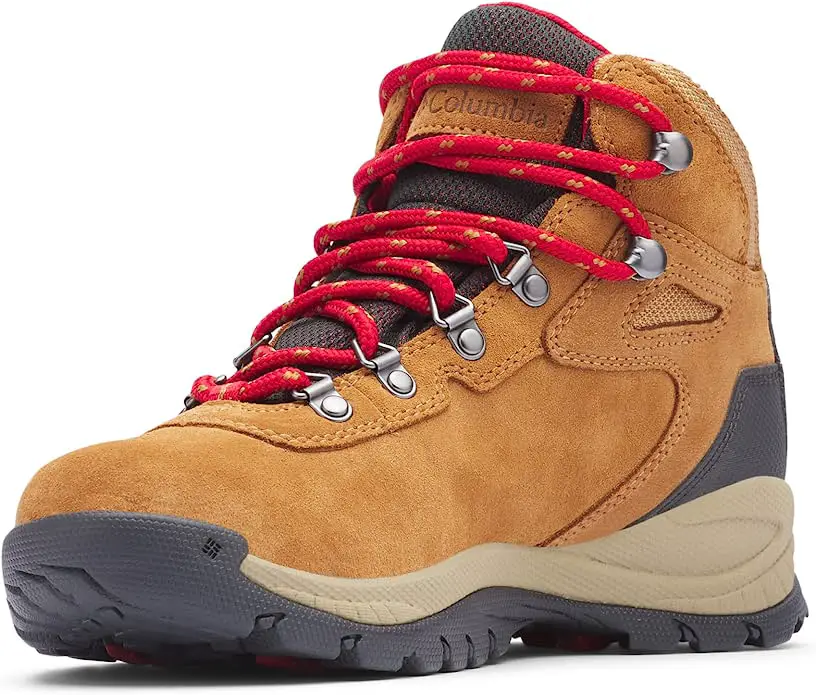 Buy Hiking Boots (womens)

2. Flip Flops
An absolute must for beach vacations or even in case of a murky hostel (or campsite) shower. These trendy looking pair for women and men by Havaianas are popular.




Buy Flip Flops (womens)


Buy Flip Flops (mens)

3. Swimsuits
Chance are you'll need a swimsuit if you're heading to the beach, staying at an all-inclusive resort, or visiting South Africa's waterparks. Bring at least a couple so that you always have a dry one ready. This women's suit and these men's trunks are tried and tested bestsellers.
4. Light Jacket
While South Africa is known for its tropical climate and hot temperatures, you should definitely pack a jacket if you're heading to the cities or the mountains, or even the coldest place in South Africa, where temperatures drop to -15C! It can get chilly in the cities during the evenings and during the day in high altitude regions. My favourite jacket is the trusted Columbia light jacket (mens / womens) which is comfy, light and always keeps me warm.



Buy Light Jacket (mens)




Buy Light Jacket (womens)

5. Rain Jacket
Southern Africa is known for sudden bursts of showers, and when it rains, this versatile North Face jacket (mens / womens) will not only keep you dry, but will also keep you insulated from the cold. Plus, if you're doing mountain treks, you can wear this jacket over a fleece/warmer jacket.



Buy Rain Jacket (mens)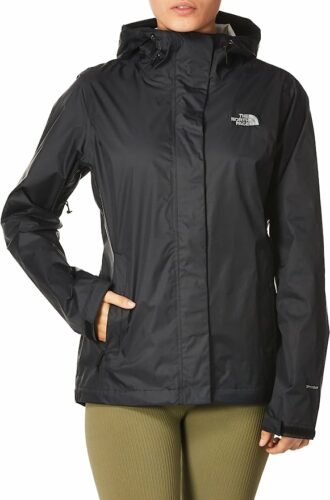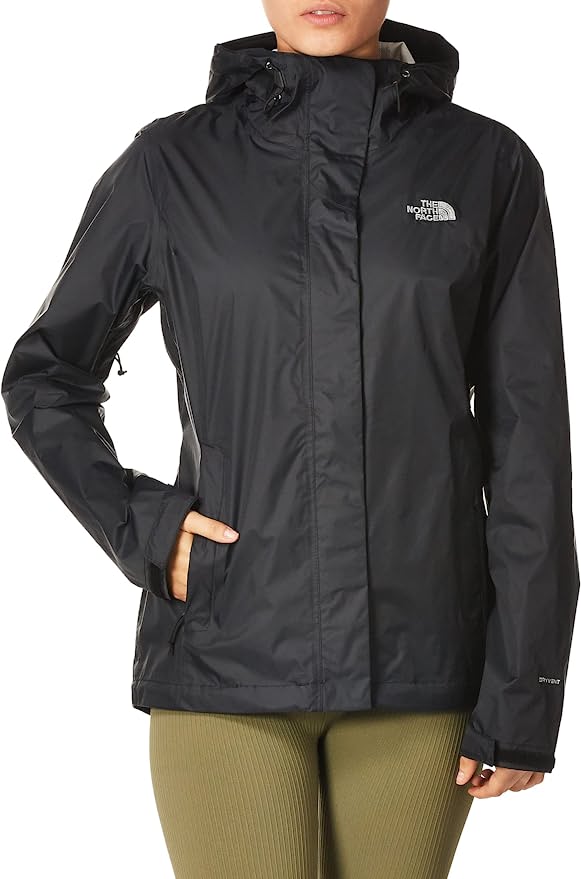 Buy Rain Jacket (womens)

6. Sandals
Sandals are an essential item for South Africa so you'll want to make sure you have a decent pair that last many years. For women, these Tevas are comfortable and fashionable and have great reviews. For men, these sandals are affordable and have a strong and sturdy sole.
What to pack for South Africa safari
Now we come to the South Africa safari packing guide. There's a few extras here, as much of what you'll need is already covered in this post (ie: hiking shoes, day pack, sunglasses etc.):
1. Safari hat
A packing list for South Africa safari would be incomplete without the iconic wide brim safari hat – perfect for keeping your head cool in the scorching sun and providing shade on your face, whilst also looking stylish.



Buy Safari Hat

2. Cargo pants (or shorts)
A reliable pair of cargo pants or shorts is a must for safaris as they're strong, comfortable, keep you cool, and come with lots of pockets and compartments for storing your gear and valuables on your person. Plus, wearing a khaki or beige/sand colored pair will make you look great and blend into the environment perfectly.You can choose your color and style of these mens / womens cargo pants, or if you prefer, these mens / womens cargo shorts instead – either will do fine!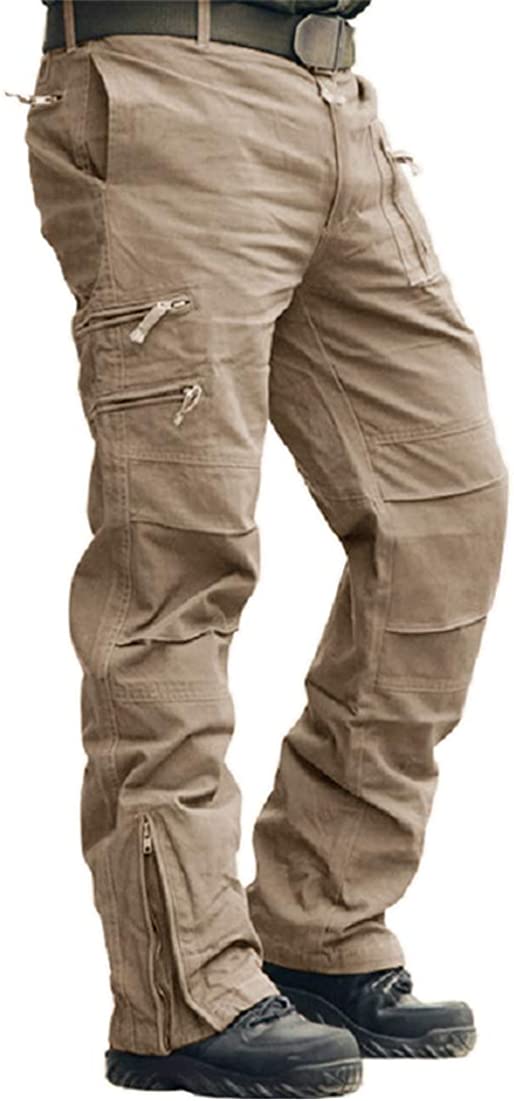 Buy Cargo Pants (mens)


Buy Cargo Pants (womens)

Bonus Tip: You'll probably be going trekking in South Africa's incredible Drakensberg range, the iconic Table Mountain, or other treks. As such, hiking gear is essential, and all the items on this Safari list are compatible for hiking.
3. Binoculars
A good pair of binoculars really completes the look for going on a safari and these pair will come in handy when you discover baby lions or elephants that are a little out of range. Alternatively, you could opt for a decent, zoom lens camera instead, or bring both!



Buy Binoculars

5. Zoom lens DSLR camera
When going on an African Safari, sometimes a mobile phone camera or a compact digital camera just won't do unless you manage to get really close up to the wildlife.Indeed, sometimes you may only be able to spot wildlife from afar, and that's why a good quality DSLR camera with zoom lens, like the Canon M50 MkII with 50-200mm zoom lens, is essential – so you can zoom in and capture high-quality photos – ensuring you never miss out on a truly memorable and once in a lifetime opportunity like a safari.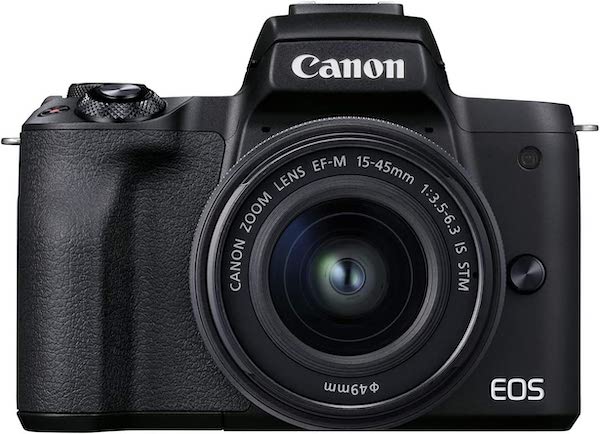 Buy DSLR Camera w/Zoom Lens

Luggage/Baggage and Packing Items for South Africa
Lastly, here's a list of the packing items and baggage that I use to encase and carry all my stuff when I go on a backpacker type of trip. It's well worth investing in a trusted brand to ensure you have reliable gear that will last you years of travel.
1. Backpack
In 9 years of travel I find the clamshell type of backpacks the most convenient for quick access to everything inside your bag. The Tortuga Setup Backpack (mens / womens) is one of the best out there. Not only is it affordable, its also very durable, weather-resistant, and comes in either 35L or 45L sizes.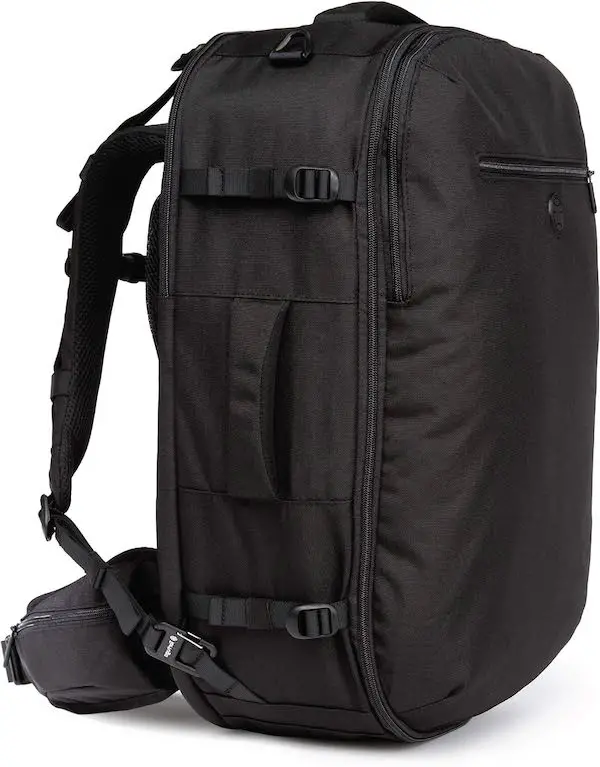 Buy Backpack (mens)


Buy Backpack (womens)

2. Hardside Suitcase (if not the backpack)
Prefer to wheel around a suitcase instead of wearing a backpack? Worry not – Amazon Basics does a 30-inch Hardside Spinner that fits neatly into the overhead and it's got 36,000 reviews to boot. A suitcase is perfect if you plan to spend most of your trip in 1-2 places or on a resort.



Buy Hardside Suitcase

3. Daypack
The daypack is super useful day-to-day on your vacation as you don't really want to be wearing your larger backpack other than for flight days and traveling between cities and regions. You can't go wrong with the Osprey Daylite Daypack, that comes in a range of colours, it's a hugely popular option loved by backpackers and travel bloggers alike.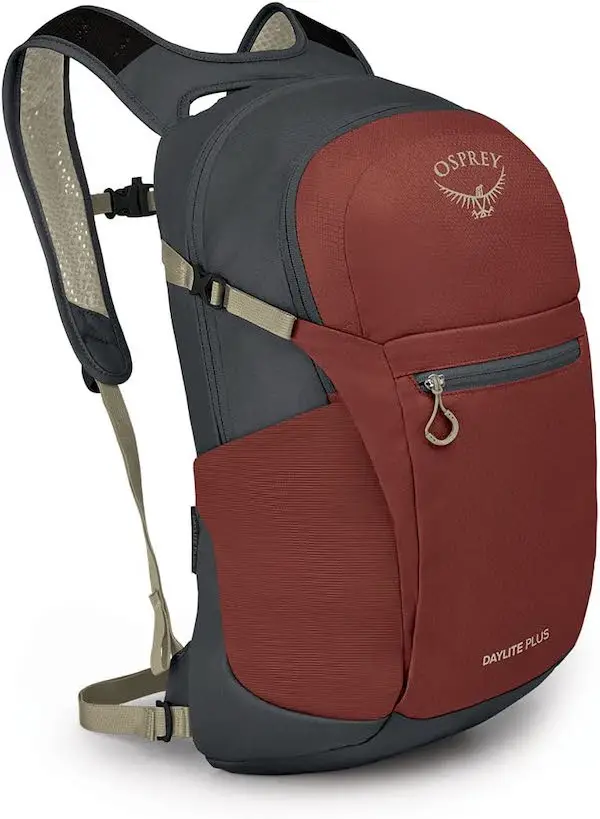 Buy Osprey Daylite Daypack

4. Travel Laundry Bag
This is a must-have item for keeping your packing organized and reducing risk of lost clothing on your travels. It's always wise to keep your dirty laundry separate from your clean laundry, plus, you'll need a laundry bag to hand over to the laundrette when you get your laundry done during your trip.
5. Space Saver Packing Cubes
Another must-have packing essential, these packing cubes are a smart way of keeping your clothes well organized in your backpack whilst also saving tons of space, and giving you peace of mind. The Space Save Packing Cubes come in three different sizes, so you can put your pants in one, and shirts in another etc. The double zipper design ensures the pack shrinks down as small as possible when filled, leaving you with plenty more bag space for all your Mexico souvenirs and new attire.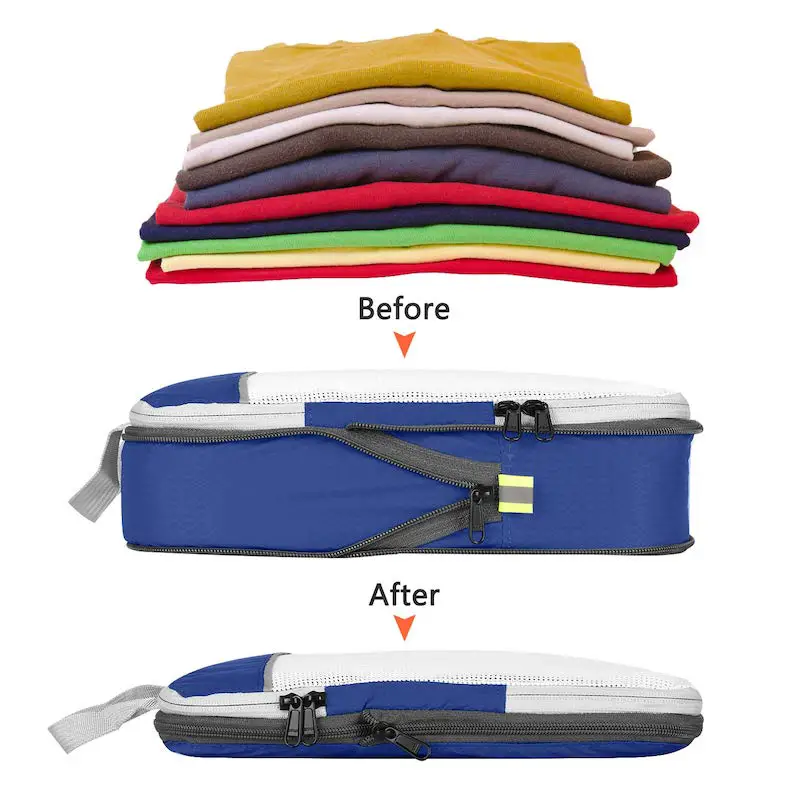 Travel Tip: if you really want to save space in your backpack, use these compression bags. They suck the air out like a shrink-wrap, and you'll be amazed by how much space is left!

Buy Space Saver Packing Cubes

6. Hanging Toiletry Bag
Another one of my fave travel hacks is this hanging toiletry bag. It's really useful for storing your toothbrush, toothpaste, deodorant, soap, shampoo and conditioner, face wash, trimmer, bug spray and sunscreen, and it saves space in your backpack.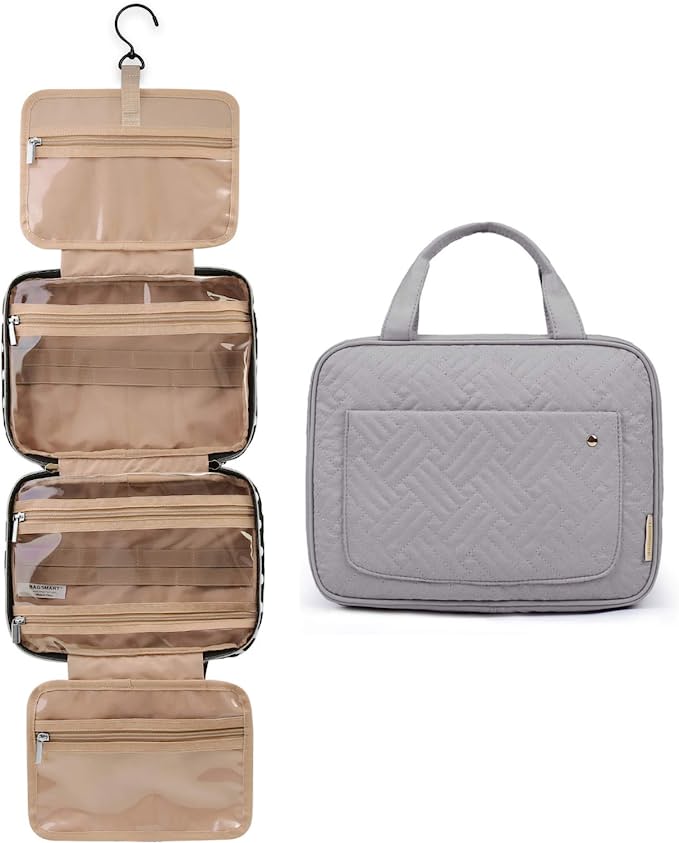 Buy Hanging Toiletry Bag

7. Travel Medicine Kit
Sometimes it's better to be safe than sorry on your travels by planning ahead and bringing along basic medicines like paracetamol or ibuprofen, motion sickness pills and sleep aids. However, if you don't want to buy those, the travel medicine kit packs them together neatly.
So there you have it – my ultimate packing list for South Africa.
Take it from my 9+ years of travel around 47 countries, this list was created from trying and testing countless items and finding the most reliable and convenient gear, with the addition of specific items suited for a 3-week backpacking trip around South Africa.
Thank you for reading my post: Ultimate Packing List for South Africa (+ FREE Checklist)
South Africa Packing Checklist
Download your FREE printable, South Africa Travel Checklist PDF here:
You can print it out and use it to tick off the boxes while packing for your South Africa safari vacation!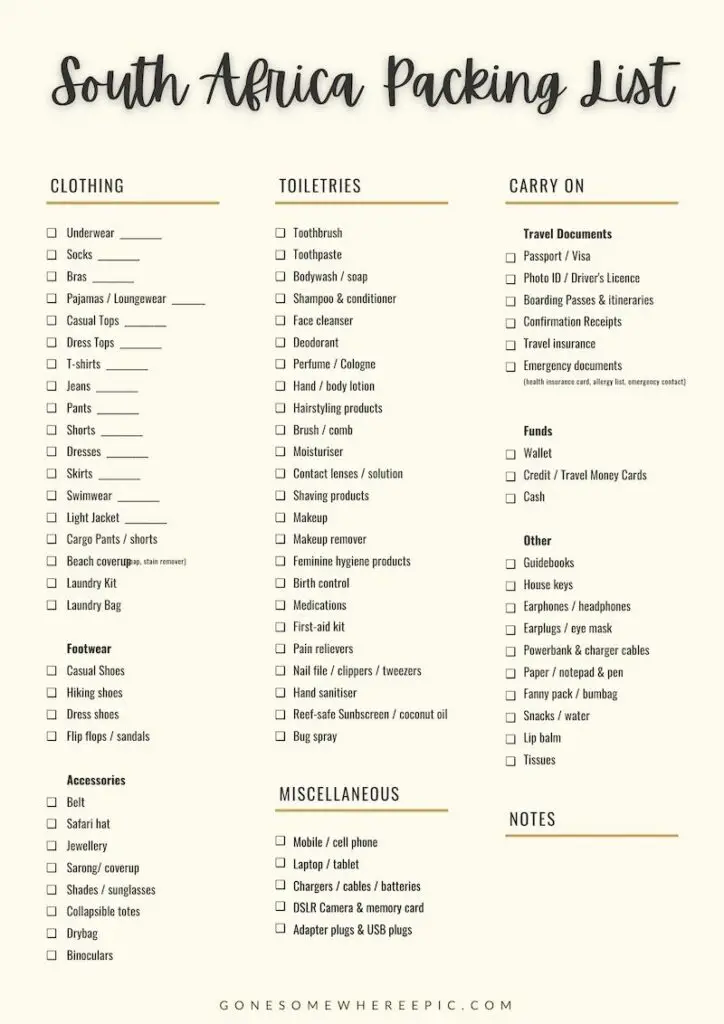 FAQs:
How do I prepare for a trip to South Africa?
Here's 10 tips to prepare for your first South Africa trip:
Learn the local lingo – South Africa has 11 official languages that include Afrikaans, Xhosa, Zulu and more, as well as English.
Pack according to your itinerary – bring warm clothing for cool nights and extra layers if you will be hiking.
Buy travel insurance before you go.
Buy a local SIM card.
Eat Braai during your trip.
Tip the staff – tipping is common practice, 10-15% is considered normal.
Use Uber in towns and cities.
Tap water is safe to drink in South Africa.
Keep cash on your person.
Have an open mind and enjoy the experience.
How much do you need for 2 weeks in South Africa?
For a 2-week trip to South Africa, allow for R18,000 (1,050 USD) per person. This is based on 2 people traveling and using local local transport. If renting a car, eating more expensive meals and/or staying at luxury accommodation, add R8,500+ (500+USD) on top. If backpacking and traveling on a budget, you can comfortably travel on R12,000 (700USD) per person.
What type of shoes should you wear when visiting South Africa?
You'll likely do a lot of walking and maybe even hiking while in South Africa, so a good pair oof strong and sturdy walking shoes are an absolute must. Pack in flip flops and sandals for sunny days and beach trips, and a pair of heels or smart/casual footwear for nights out.
What can you not bring into South Africa?
The following items and gods are strictly prohibited from bringing into South Africa:
Narcotics and addictive drugs in any form
Fully automatic, military and un-numbered weapons and firearms
Explosives and fireworks
Poisons and other toxic substances
Livestock, fauna and flora and their products
Cigarettes with a mass of more than 2kg per 1000
Unprocessed mineralsgold coins
Excess currency
Should I take cash to South Africa?
Cash is widely used all over South Africa and is especially useful when traveling to rural and off the beaten path areas where electronic payment methods may not be common. Take only the amount that you need each day.
Do I need to get tested for Covid 19 before I travel to South Africa?
As of fall 2022, South Africa no longer requires tourists entering the country to present a PCR test or a vaccine certificate on arrival.
Book Your Trip: Budget Tips & Tricks
Flights: As always, I source the cheapest flights on the web from Skyscanner and Kiwi.com. They are considered the top flight search engines for the best deals.
Accommodation: I use Booking for the best hotel deals and HostelWorld for the cheapest stays. If you're considering Airbnb, be sure to check Vrbo to find cheaper vacation stays.
SIM cards: DrimSim is a universal SIM card that isn't tied to an operator and works in any country/region.
Travel Insurance: Stay protected from theft, injury, illness, and cancellations. A safety net in case anything goes wrong, I never leave without it. World Nomads is my favourite agent for total peace of mind.
Tours & Excursions: I book all my fave activities and guided tours on Get Your Guide & Viator – they do superb deals whilst offering excellent customer support.
Renting a car? I always use DiscoverCars, make sure you book your car hire in advance. For airport transfers, I use KiwiTaxi for the best deals.
Need to store your luggage in a locker? Use Radical Storage to store your stuff in a locker in any city for just $5 per day.
Head over to my Travel Tools page for all my best travel tips & advice and everything you need for your trip.
If you enjoyed this post, share it on Pinterest so your followers can enjoy it too!