Have you ever wondered what is the coldest place in South Africa? Since we're talking about a country known for its scorching hot temperatures, arid deserts and exotic wildlife, you might be surprised to know what right here on the African continent – you can experience very cold temperatures, and I mean, sub-zero temperatures!
Did you know: South Africa is the only country in Africa that sees yearly snowfall? Most of it actually falls in Lesotho – a small, landlocked country within South Africa!
For more facts about Lesotho, here's 48 interesting facts about Lesotho, aka the Kingdom in the Sky
Anyway, regular snowfall and sub-zero temperatures may come as a surprise to those who have always thought Africa to be a hot continent all-year-round. But when you think about it, South Africa is the southernmost country on the continent, the furthest from the equator – 2,116 miles (3,398km) away, so it makes sense that there is cold weather here.
Scroll on to read: What is the Coldest Place in South Africa?
This post contains affiliate links. I will earn a small commission if you use these links.
Essential South Africa Travel Resources:
For more useful travel information on South Africa, check out these articles:
What is the Coldest Place in South Africa?
Matroosberg, Western Cape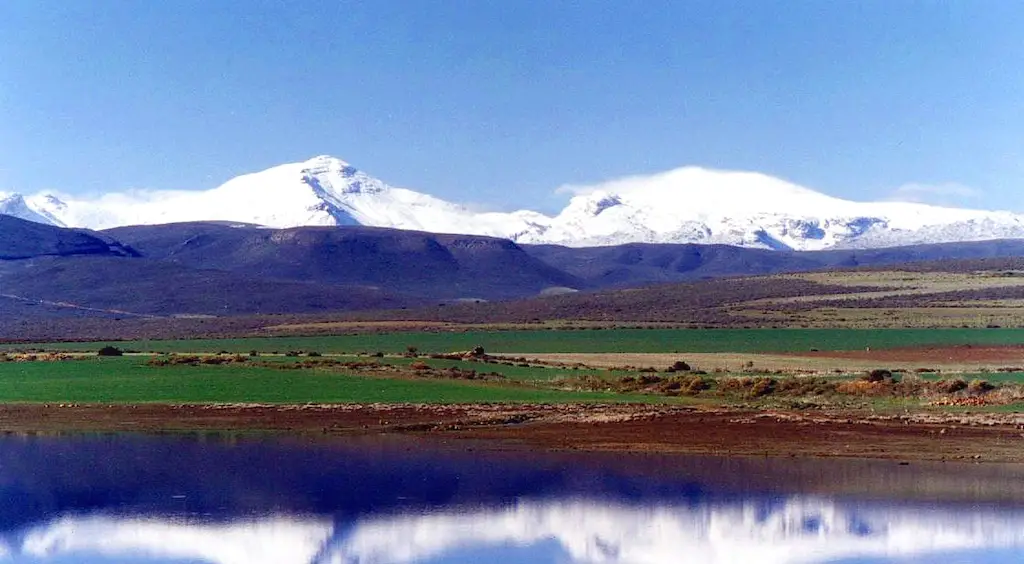 So where is the coldest place in South Africa? It's considered to be the town of Matroosberg in the Western Cape province. Located approximately 120km east of Cape Town, Matroosberg is known for its cold temperatures and snowfall during the winter months.
The Matroosberg Reserve, which is located on the mountain, is a popular destination for skiing, snowboarding, and various other winter sports. The temperatures at the mountain peak can fall as low as -15°C during the winter. The area surrounding the mountain also experiences very low temperatures during the winter season.
Drakensberg Mountains, Free State & KwaZulu-Natal
Another place in South Africa that is known for its cold temperatures is the Drakensberg Mountains, which are located in the KwaZulu-Natal and Free State provinces. Thabana Ntlenyana is the highest point in the Drakensberg and in southern Africa, and temperatures at the summit can drop as low as -20°C in the winter.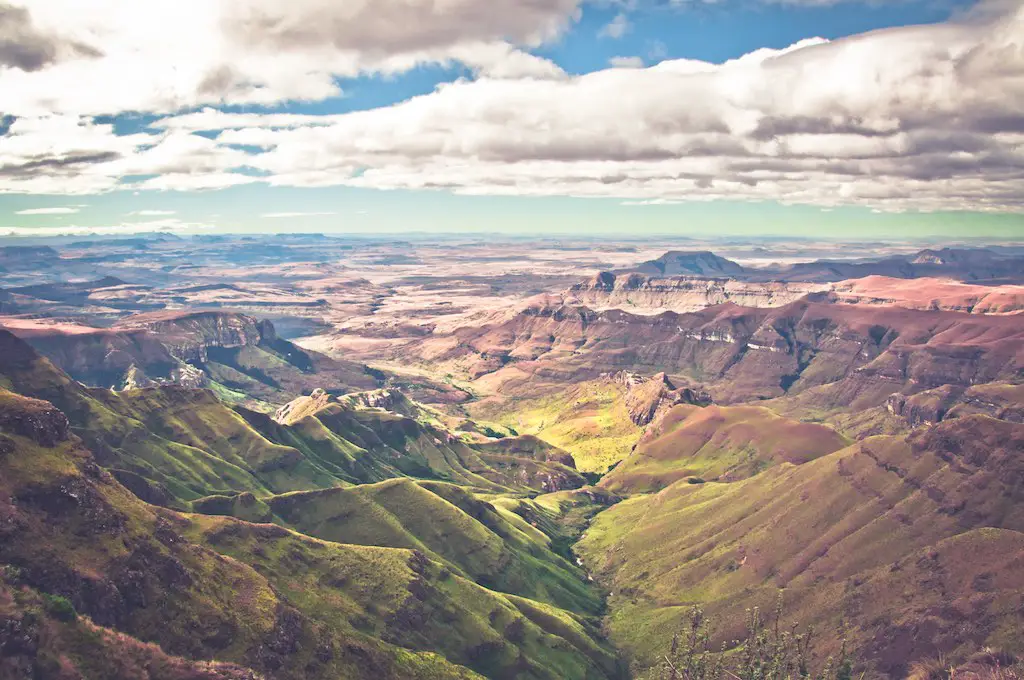 The Drakensberg is also known for its snowfall, and thus is a popular destination for hiking, skiing, and snowboarding.
It's worth bearing in mind these places have cold temperatures only during the winter months from May to August, and in the rest of the year, the temperatures can be quite mild.
Sutherland, Northern Cape
Finally, one more place in South Africa that experiences cold temperatures is the town of Sutherland, in the Northern Cape province. Sutherland is widely known as one of the coldest towns in South Africa, with temperatures dropping as low as -15°C during the winter. The town is situated in the Karoo – a semi-desert region known for its clear, starry skies and cold night temperatures.
Interestingly the Karoo is also home to the Southern African Large Telescope (SALT), one of the largest single optical telescopes in the southern hemisphere. Moreover, it is a popular destination for stargazing, due to the lack of light pollution.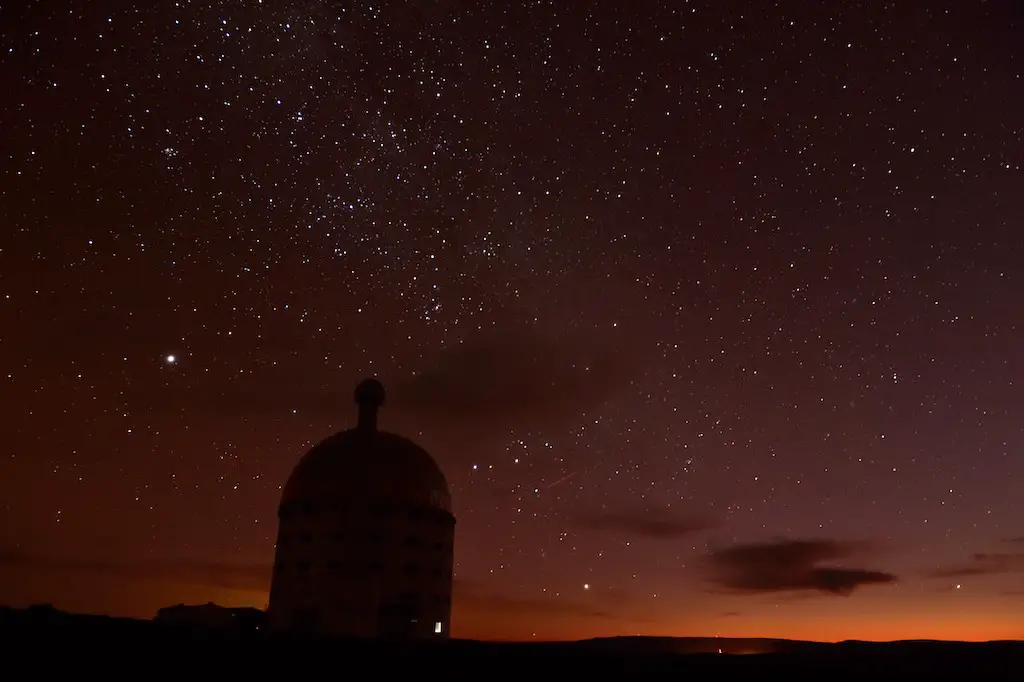 Which province has the coldest winter in South Africa?
The Western Cape province, where Cape Town is located, is generally considered to have the coldest winters in South Africa. The Western Cape has a Mediterranean climate, characterized by cool, wet winters and warm, dry summers. During the winter months, which normally runs from May to August, the temperature in the Western Cape can fall to around 10-12°C (50-54°F) during the coldest days, though the average is between 13-16°C (55-60°F).
It's worth remembering that although the Western Cape province is known for its cold winter, the province is very large and temperatures can vary depending on the location within the province, for example, coastal cities like Cape Town tend to be milder in comparison to inland regions like Matroosberg.
Does it ever snow in South Africa?
As a matter of fact, it does snow in South Africa, although it is relatively rare and mostly confined to specific areas in the country. The areas that are most likely to experience snowfall are the high-lying regions in the Eastern Cape, KwaZulu-Natal, and the Western Cape provinces, such as the Drakensberg Mountains, the Matroosberg Mountains, and the Swartberg Mountains.
The snowfall in these areas usually occurs in the winter months, from May to August, and it tends to be light and doesn't last for long. However, in some years, the snowfall can be heavier and longer lasting, with the snow gathering on the ground for several days.
Bear in mind that snowfall in South Africa is very rare in the low-lying areas and coastal cities, like Cape Town and Durban, and it's not uncommon for people living in these areas to have never seen snow in their lives.
What is the coldest place in Africa?
The coldest place recorded in Africa is considered to be the summit of Africa's highest mountain, Mount Kilimanjaro, situated in the north of Tanzania close to the border with Kenya. The summit, Uhuru Peak, sits at an altitude of 5,895 meters (19,341 feet) above sea level, and the temperature can drop as low as -20°C (-4°F) during the night.
Mount Kilimanjaro is well known for its unpredictable weather, and climbers have to be prepared for extremely cold and windy conditions. The temperature can change suddenly, so is important for climbers to prepare in advance with proper clothing and equipment to protect themselves from the freezing cold.
It's worth noting that temperatures on the mountain depend on the altitude – so the higher you climb, the colder it gets.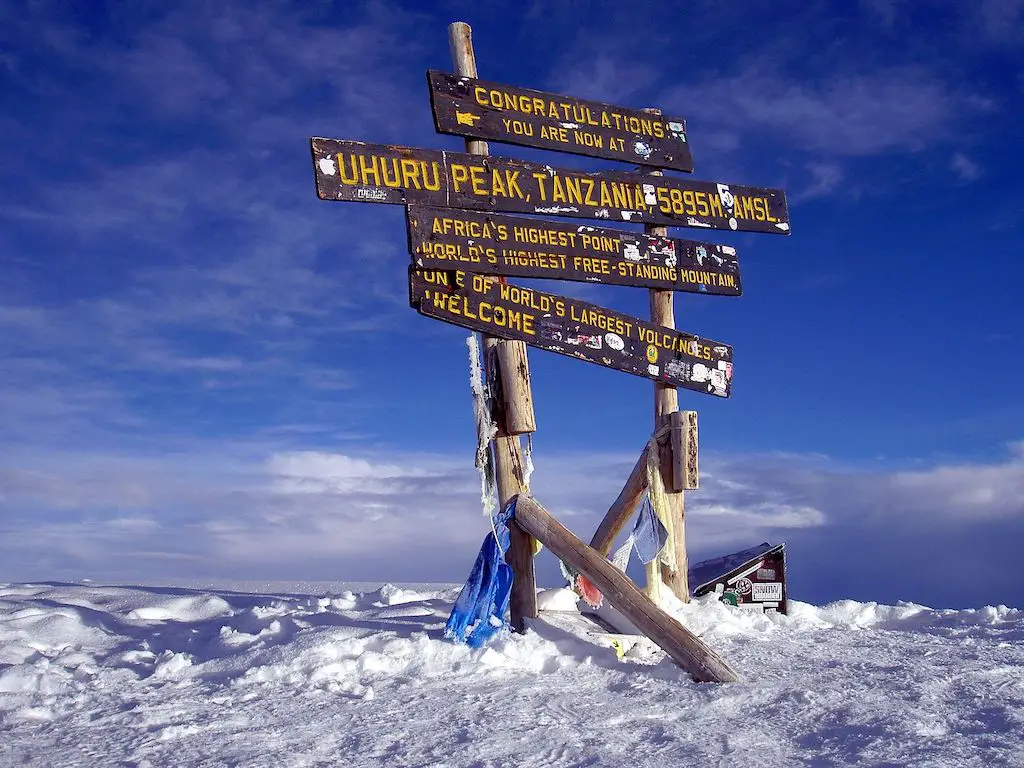 General Information about South Africa
Area: 1,221,037 km squared
Capital cities: Cape Town, Pretoria, Blemfontein
Population: 59.39 million
Largest city: Johannesburg
Founded: 1910 (Union of South Africa), 1961 (independence from the UK)
Famous Residents: Nelson Mandela, Desmond Tutu, Mahatma Gandhi, Thabo Mbeki, Jans Smuts, Charlize Theron, Trevor Noah
Download your FREE 20-page Travel Planner Guide
And get access to all my best budget travel tips, checklists, additional freebies, and more.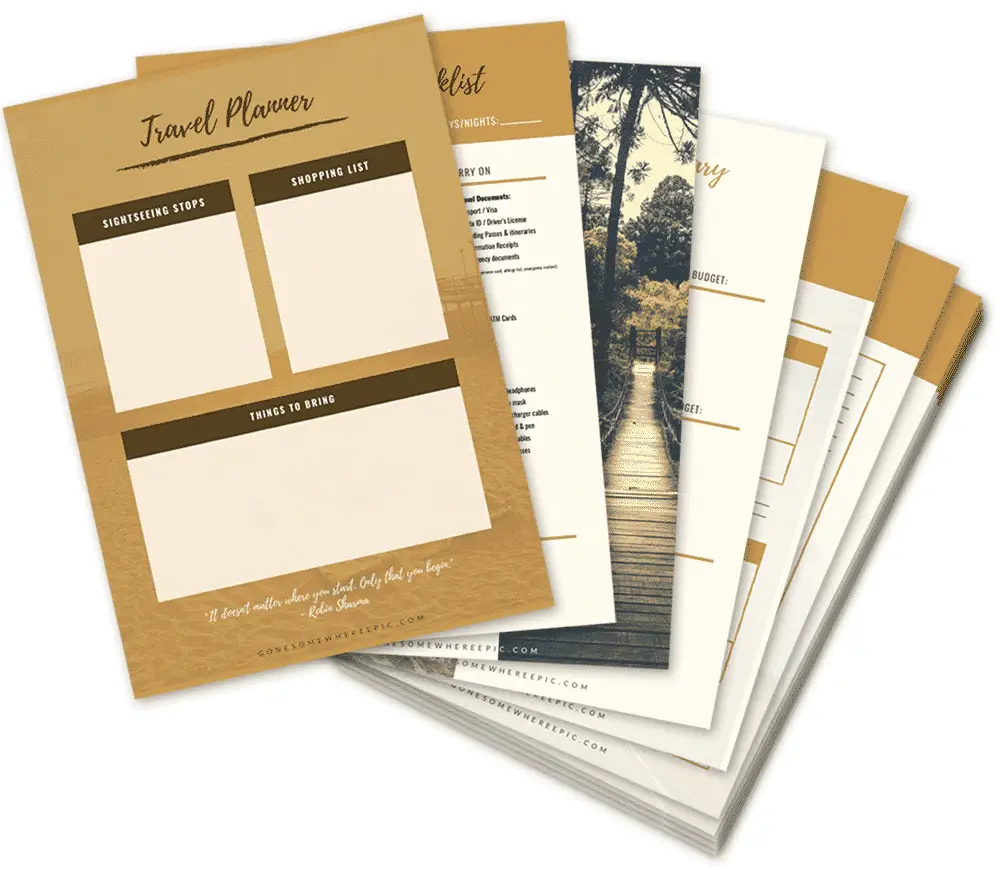 South Africa Travel Guides
For more in-depth reading about South Africa, you can get your hands on a copy of these bestsellers below:
Book Your Trip to South Africa: Budget Tips & Tricks
Flights: As always, I source the cheapest flights on the web from Skyscanner and Kiwi.com. They are considered the top flight search engines for the best deals.
Accommodation: I use Booking for the best hotel deals and HostelWorld for the cheapest stays. If you're considering Airbnb, be sure to check Vrbo to find cheaper vacation stays. 
SIM cards: DrimSim is a universal SIM card that isn't tied to an operator and works in any country/region.
Travel Insurance: Stay protected from theft, injury, illness, and cancellations. A safety net in case anything goes wrong, I never leave without it. World Nomads is my favourite agent for total peace of mind.
Tours & Excursions: I book all my fave activities and guided tours on Get Your Guide & Viator – they do superb deals whilst offering excellent customer support.
Renting a car? I always use DiscoverCars, make sure you book your car hire in advance. For airport transfers, I use KiwiTaxi for the best deals.
Need to store your luggage in a locker? Use Radical Storage to store your stuff in a locker in any city for just $5 per day.
Head over to my Travel Tools page for all my best travel tips & advice and everything you need for your trip.
I hope you enjoyed reading my post: What is the Coldest Place in South Africa? And that you feel inspired to visit this incredible country one day.
Let me know your thoughts in the comments, thank you!