Situated in the northwestern-most corner of Europe, the highland nation known as Scotland has evolved from a tribal land of clans, into a modern, progressive nation of innovation, creativity, and super friendly people.
Scotland is a unique country. Though technically not a sovereign state (well not since 1707), Scotland is a country within the United Kingdom and Great Britain, with a rich and bloody past, just like England's history.
And, like her neighbour, Scotland is an extremely influential and successful country on a global level.
Powerful Scots past and present have included army generals, Naval commanders, and Prime Ministers from the British Empire era and after, as well as scientists and inventors delivering groundbreaking inventions that have shaped the modern world.
Did you know that Scotland has more redheads per capita than anywhere else on the planet? Me neither!
So, from the curious and informative, to the surreal and quirky, here's 68 fun facts about Scotland (and reasons why you should visit this scenic country!)
This post contains affiliate links. I may earn a small commission if you use these links.
68 Fun Facts about Scotland (and why you should visit)
#1: The Scots invented the modern world
Groundbreaking modern inventions include the telephone, invented by Scotsman Alexander Graham Bell in 1876, while fellow Scot John Logie Baird invented the world's first TV picture in 1925. Where would we be today without this technology?
#2: Scotland is home to the oldest tree in Europe
It's a twisted yew, and it has been around for over 3,000 years.
#3: Scotland has approximately 790 islands
Did you know that less than one quarter of those islands are inhabited?
#4: What is the Scottish national drink?
Whisky is the national drink of Scotland. World-famous Scotch Whiskey is known for its superb quality and rich varieties. Historically, the production of Scotch Whisky dates back to the 11th Century.
(Also: Irn Bru is considered Scotland's 'other national drink').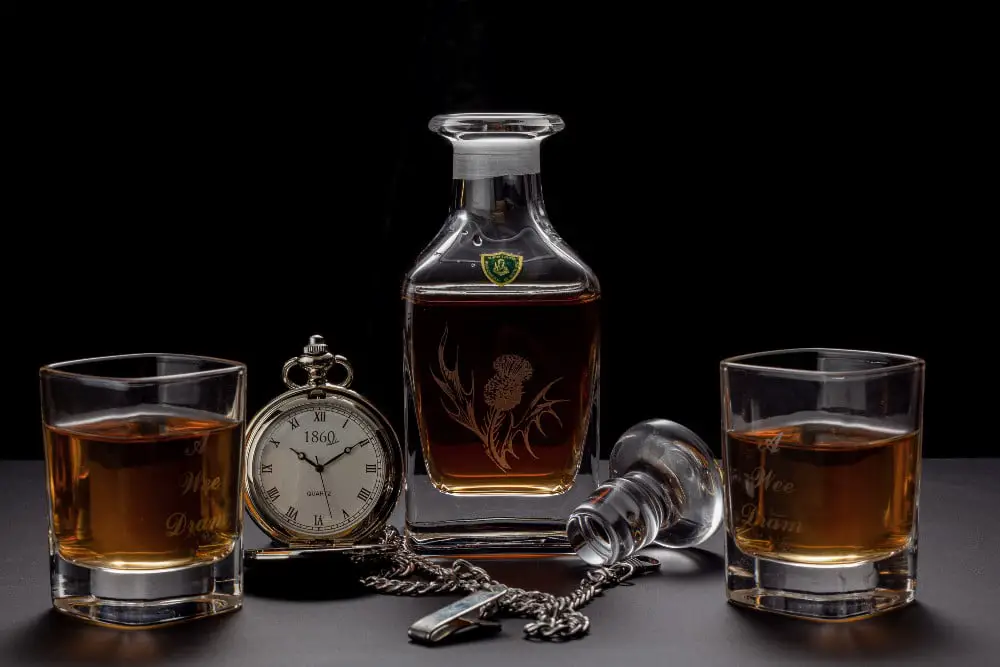 #5: Many famous and successful Scots
Scotland is home to numerous celebrities – from athletes and Olympic medal winners, to actors and musicians.
Sports stars include tennis player Andy Murray, Dame Katherine Grainger and cyclist Sir Chris Hoy. Actors include Sean Connery, James McCoy and Ewan McGregor, and musicians Annie Lennox, Lulu, and Calvin Harris hail from Scotland.
The country also has a strong history of producing influential writers, such as the poet Robert Burns, JM Barrie, author of Peter Pan, and Sir Arthur Conan Doyle, of the Sherlock Holmes novels.
9 Scottish History Facts
#6: Scotland was once part of North America
Hundreds of millions of years ago, Scotland's landmass was once completely separate from the rest of Britain – it was actually joined to Canada and Greenland!
#7: Scotland has been inhabited by humans for 12,000 years
Scotland has a rich and complex history and has been populated by humans for 12,000 years. When the Romans invaded Britain in 43 AD, they frequently fought against the native Scots, then known as the Caledonians. Hadrian's Wall was built by the Romans, keeping out the Scots and marking their Empire's northernmost frontier.
#8: An 800 year-old clan system
From the 1200s to the 1300s the Scottish clan system became firmly established in the Highlands. Ruled over by a clan chief, these clans were like tribes, made up of family members and people loyal to the chief. Each clan held a particular territory and a unique identity in their clothing that allowed them to be distinguished from each other – this was the origins of the Scottish clan tartan.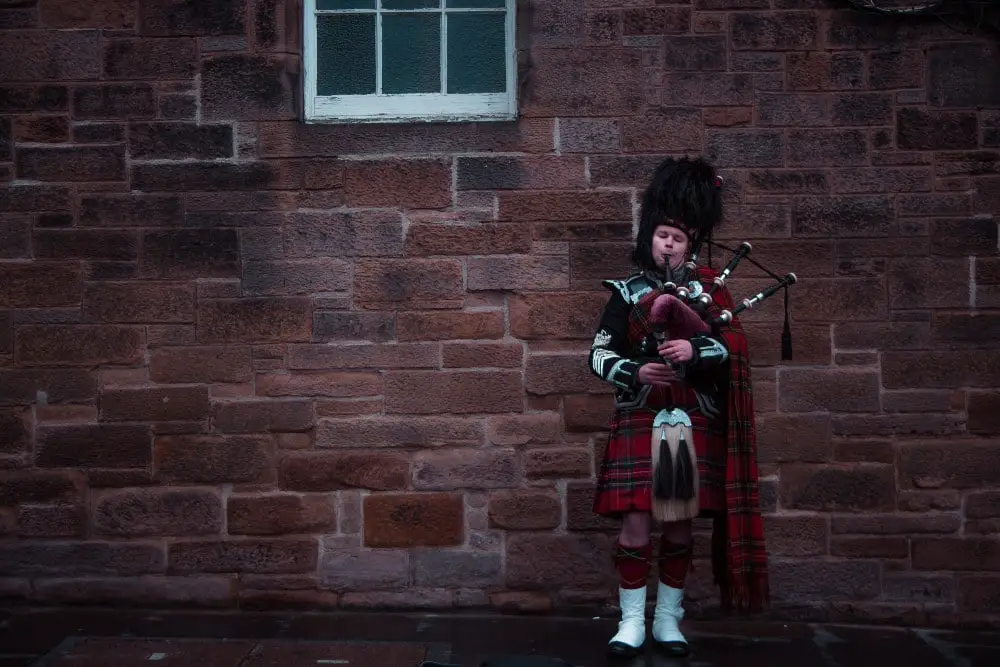 #9: Scotland held the first ever Association football game
The match was between Scotland and England in 1872, and was played at the West of Scotland Cricket ground in Partick, Glasgow.
#10: But football was originally banned by King James I
In 1424 King James I of Scotland passed the Football Act in which he declared; "na man play at the fut ball under the payne of iiij", in other words, meant playing football was forbidden by the King, and was punishable by a fine of four pence.
Luckily, it fell into disuse, and Scotland became home to one of the most heated rivalries in world football – the Old Firm derby between Rangers and Celtic.
#11: Scotland became part of the United Kingdom in 1707
The Act of Union was signed in 1707 which unified Scotland, England and Wales into a single sovereign state with one monarch, known as the United Kingdom of Great Britain.
#12: Scotland's industrial roots
From 1850 to 1950 Scotland's economy was mostly centred around heavy industry such as shipbuilding, coal mining, steel and iron ore mining, and locomotive building. During World War 1 and World War 2 this brought prosperity to the Scotland, however the economy went into a steep decline shortly afterwards.
#13: Scotland's booming modern era
Following the discovery of oil in the North Sea, a new industry was created in Scotland as crude oil was pumped ashore. The country now boasts a strong and varied economy, with booming industries from financial and business, to food, renewable energy, and sustainable tourism.
#14: 21st Century Scotland's new devolved powers
Following centuries of English rule and policies lying in the hands of English politicians in Westminster, London, a new Scottish Parliament was created and opened in 1999 at Holyrood in Edinburgh.
5 facts about Scotland for kids
#15: Scotland's national animal is a unicorn

#16: Scotland is one of the strongest economies in the world – with advantages and resources few nations can match.

#17: Scotland has the highest proportion of redheads on earth – around 13 per cent of the population has red hair.

#18: The River Tay is the longest river in Scotland, stretching 119 miles. It passes through Perthshire and the 'Fair City' of Perth before reaching Dundee.

#19: Though Edinburgh is the capital of Scotland, its not the largest city – Glasgow is the largest.
12 Scottish Inventions and 'World's First' Facts
#20: A nation of inventors and innovators
The Scots are a nation of inventors, pioneers and innovators. Going back centuries, Scottish people have brought us an enormous range of new concepts, systems, architectural techniques, scientific discoveries, inventions, and more. Some of these wonderful and ground-breaking inventions include: the telephone, the steam engine, tarmac, anaesthesia, penicillin, the pedal bicycle, and the decimal point – to name a few!
#21: The television was invented in Scotland
One of the most ground-breaking inventions, the television set, was invented by John Logie Baird in 1925.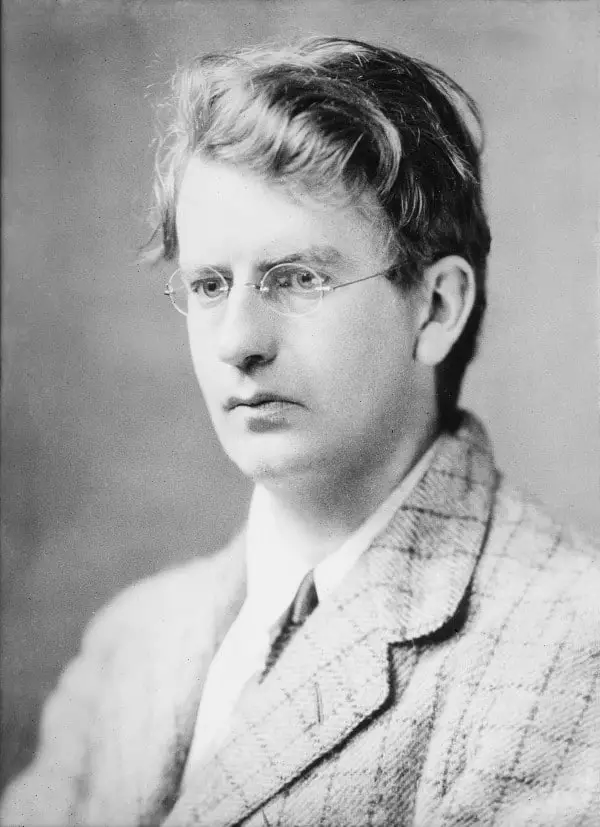 #22: Edinburgh was the first city in the world to have its own fire brigade
The world's first municipal fire brigade was formed in Edinburgh in 1824, by the Scotsman James Braidwood.
Bonus Fact:

Inventor James Watt was the engineering genius of the Industrial Revolution, who took us from the farm to the factory and into the modern world. Originally from Scotland, Watt moved to Birmingham, the 'Workshop of the World' as it was known, in 1774.
#23: The world's first ever colour photograph was taken in Scotland
Thomas Sutton took the first ever permanent colour photograph in 1861. The photo was of a tartan ribbon.
#24: Home to the world's only rotating boat lift
The enormous Falkirk Wheel, in central Scotland, is the world's only rotating boot lift, and is one of only two working boat lifts in the entire UK. See it in action in the below video:
#25: Scotland is home to the world's oldest documented transport business
The Shore Porters Society in Aberdeen dates back all the way to 1498 and is the oldest transport business in the world on record.
#26: The Foot-Ball Club were formed in 1824 in Edinburgh
They are believed to be the first football (soccer) team ever formed in the world.
#27: Scotsman Alan Pinkerton is regarded as the world's first private eye
Born in Glasgow in 1819, Pinkerton is also the founder of America's Pinkerton Detective Agency.
#28: The Scots invented golf, and St. Andrew's is the 'home of golf'
The popular sport has been played in Scotland since the 15th century. As the Home of Golf, Scotland boasts over 500 impressive courses, greens and fairways up and down the country. There's a wide variety of courses to suit everyone – from the beginners all the way to the experienced pros.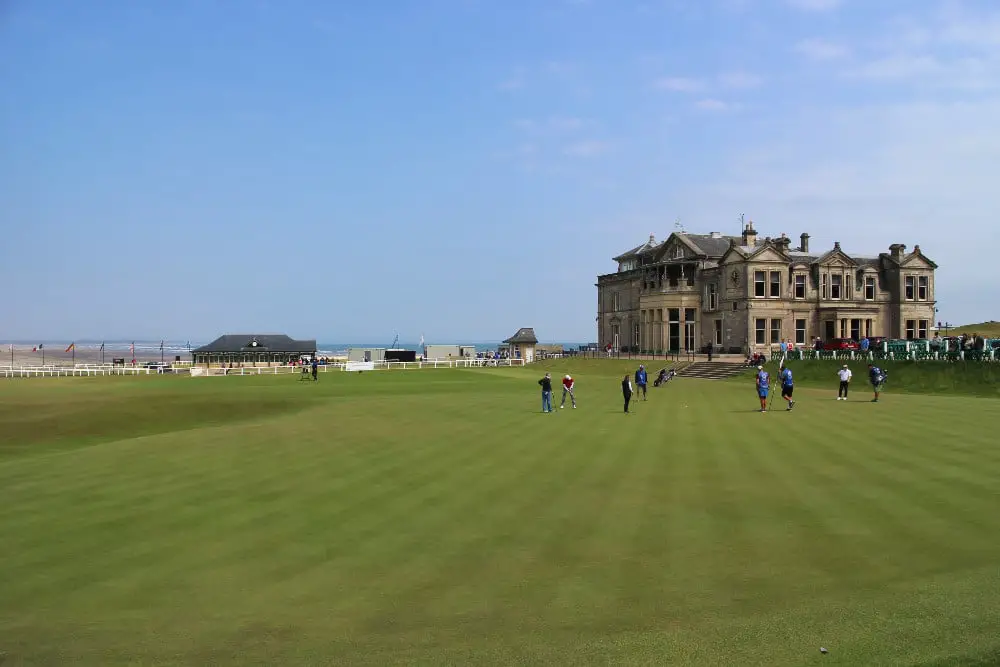 #29: The first ever illustrated comic was published in Scotland in 1820
The Glasgow Looking Glass is considered the 'father of comics'.
#30: The raincoat was invented in Scotland
Glasgow-born chemist and inventor Charles Macintosh invented the waterproof raincoat in the early 19th Century.
#31: Home of the world's oldest music hall
The Panopticon Music Hall in Glasgow opened way back in 1857 and is the world's oldest surviving music hall.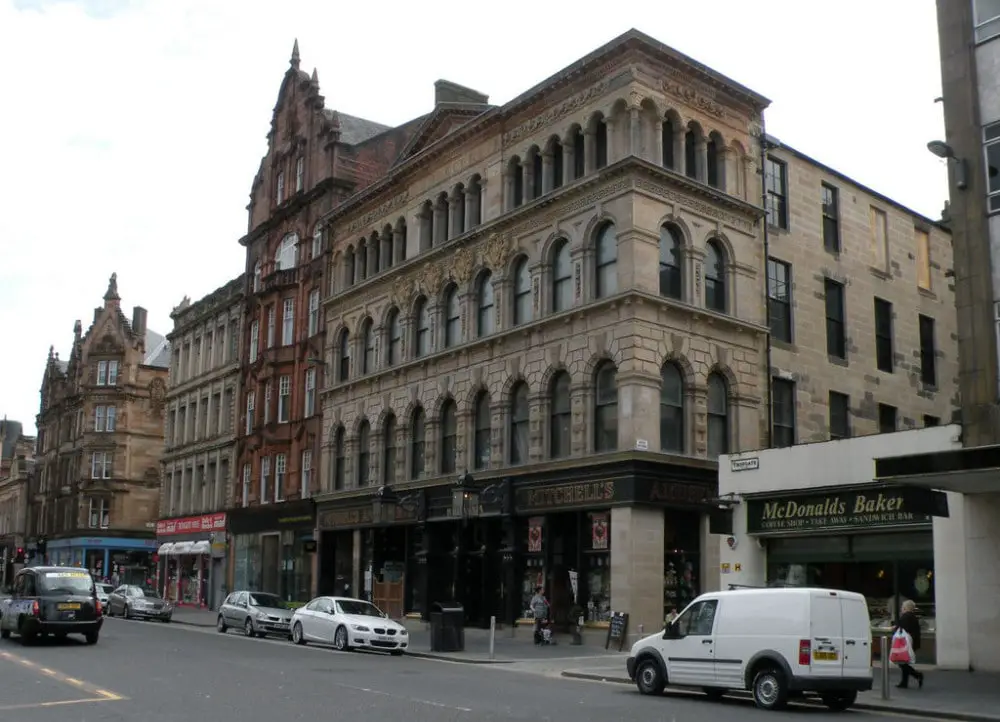 What is Scotland's official name?
Scotland is the official name (in Scots and English), and in Scottish Gaelic, the country is known as Alba.
8 Facts about Scotland food
#32: A whopping 40 bottles of Scotch Whisky are shipped overseas every second! 

#33: In the UK we consume 1 million meals made with fresh Scottish salmon, every day.

#34: Annual turnover in the Scottish food and drink sector surpassed £15 billion in 2018! This figure continues to grow year on year.

#35: For Scotch Whisky to be real Scotch Whiskey, the spirit must mature in oak casks for a minimum of 3 years. And this must be done in Scotland.

#36: 1 in 3 Americans believe that haggis is a real creature that runs around in the Scottish Highlands. click to read the full legend of the haggis here.

#37: The USA is the top importer of Scottish salmon, with 60 other countries importing Scottish salmon every year.

#38: Scottish beef is worth more than Scottish fruit, dairy and poultry combined!

#39: France is Scottish salmon's second largest market, and has awarded Scottish salmon the French Government's top quality award (the Label Rouge) for the past 20 years.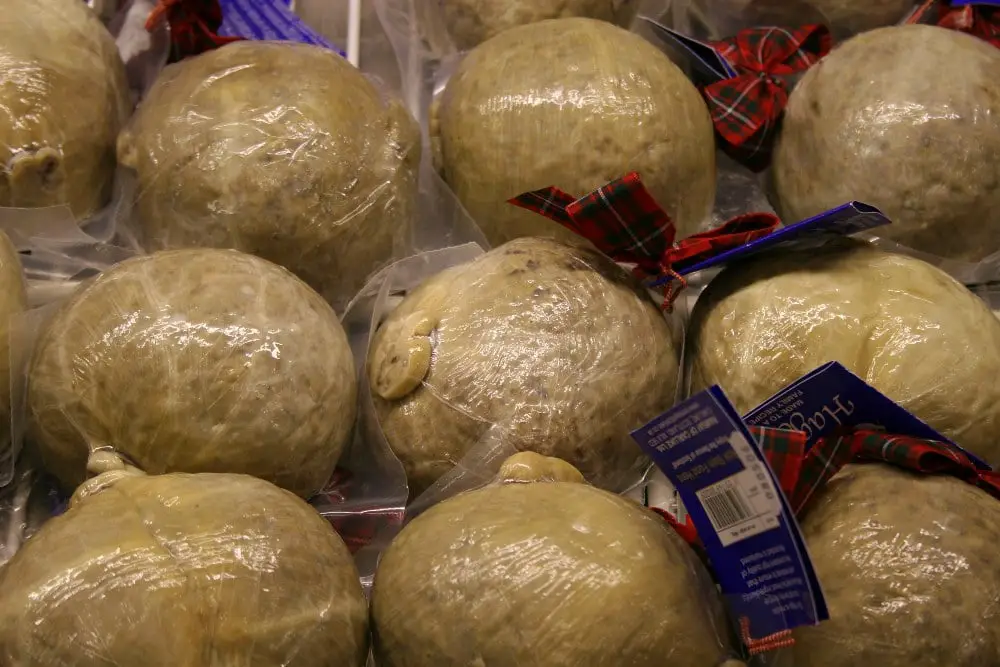 10 weird and lesser-known facts about Scotland
#40: There are as many people with Scots heritage in the US as in Scotland
Approximately 5 million people living in the US have Scots heritage, the same number as the entire population of Scotland.
#41: There is a village in Scotland named Dull
The Perthshire village is twinned with the town of Boring, in Oregon, USA.
#42: Scots are most likely to have blue eyes than the rest of the UK population
The southeast of Scotland has the highest proportion of blue-eyed residents, at 57%.
#43: The world's shortest commercial flight is in Scotland
The journey from Westray to Papa Westray in Orkney is approximately 1.5 miles long, and takes just 47 seconds!
#44: Imports of haggis to the US have been banned since the 1970s
In 1971 it became illegal to import haggis into the US from the UK as it contains 15% sheep lung, which is banned due to fluids such as stomach acid and phlegm entering the lungs during slaughter.
Ironically, many FDA-approved foods in the US (such as chlorinated chicken and hormone raised meats) are considered dangerous for consumption that they are banned in the UK, EU and other countries.
#45: Only 1% of Scots speak Gaelic

There are four officially recognised languages in Scotland: English, Scots, Gaelic, and British Sign Language. After BSL, Scottish Gaelic is the least used official language.
#46: The small Scots town of Bonnybridge has become the UFO capital of the world
The town records more than 300 sightings of Unidentified Flying Objects every year.
#47: Scotland is one of few countries in the world where a local drink outsells Coca-Cola
Irn Bru, aka the 'other' national drink of Scotland, is a locally-produced popular soft drink. Make sure you try this on your next visit.

#48: The longest echo inside a man-made structure was recorded in a WW2 fuel-storage facility in Scotland
Researchers from Salford University fired a gun down Inchindown tunnels at the facility near Invergordon in Ross-shire, and recorded a record-breaking 112-second echo.
#49: Former US President, John F. Kennedy, gave his first public speech in Glasgow
He gave his speech reassuring survivors of the S. S. Athenia – the first Allied ship to be torpedoed during WW2.
5 Facts that make Scotland an incredible travel destination
#50: The UK's tallest waterfall is in Scotland
Named Eas a' Chual Aluinn, it stands at 658 feet (200m), and is three times the height of Niagara Falls.
#51: Scotland is home to numerous, vast, impressive public parks and gardens
Most of these are free to enter and create relaxing and tranquil environments for visitors. Edinburgh alone is home to 112 parks and gardens, taking the top spot for the city with abundance of green spaces and low pollution levels (followed closely by Aberdeen and Glasgow).
#52: The 10 tallest mountains in the UK can all be found in Scotland
Ben Nevis is the highest of them all, towering at 1,345 metres. Scotland's picturesque mountain ranges are perfect for hikers and backpackers.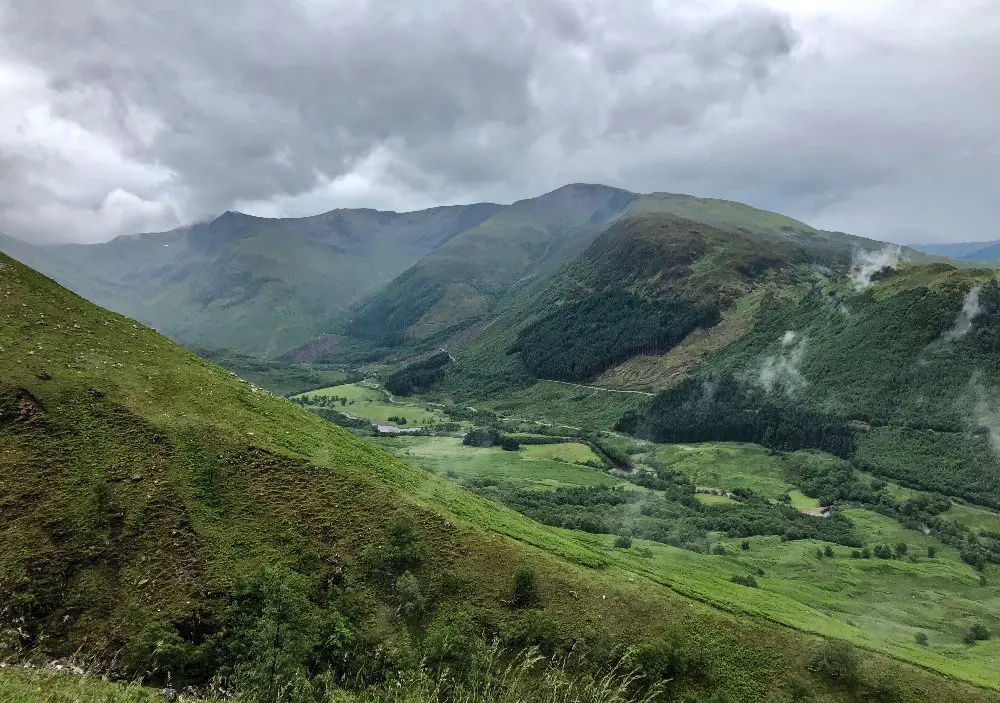 #53: Bottle nose dolphins and basking sharks can be seen off Scotland's north east coast
Keep your eyes peeled for these stunning creatures which often make an appearance in the Moray Firth and off the Aberdeenshire coastline. Or, head inland where you can visit Scotland's only safari park, Blair Drummond, in Stirling.
#54: Scotland is home to the world's tallest hedge
Located near Meikleour on the A93 Perth-Blairgowrie road, the hedge is over 1,700 feet (518m) in length, and 100 feet (30m) high.
14 facts about cities in Scotland
Edinburgh
#55: The heart of poetry and writing of Scotland, Edinburgh is home to the Scottish Storytelling Centre, said to be the birthplace of the Harry Potter novels, and is home to world-famous writers, poets and playwrights, including Sir Arthur Conan Doyle and Walter Scott.
#56: Edinburgh Castle was once home to an elephant! In 1838, the 78th Highlanders returned from a post out in Sri Lanka and brought back with them an elephant as their regimental mascot. Legend has it that, in true Scottish style, the elephant quickly developed a love of beer!
#57: Elsewhere, Edinburgh Zoo is home to the world's only knighted penguin. Sir Nils Olav lives among the rest of the penguin colony in Penguins Rock, which also features Europe's largest outdoor penguin pool.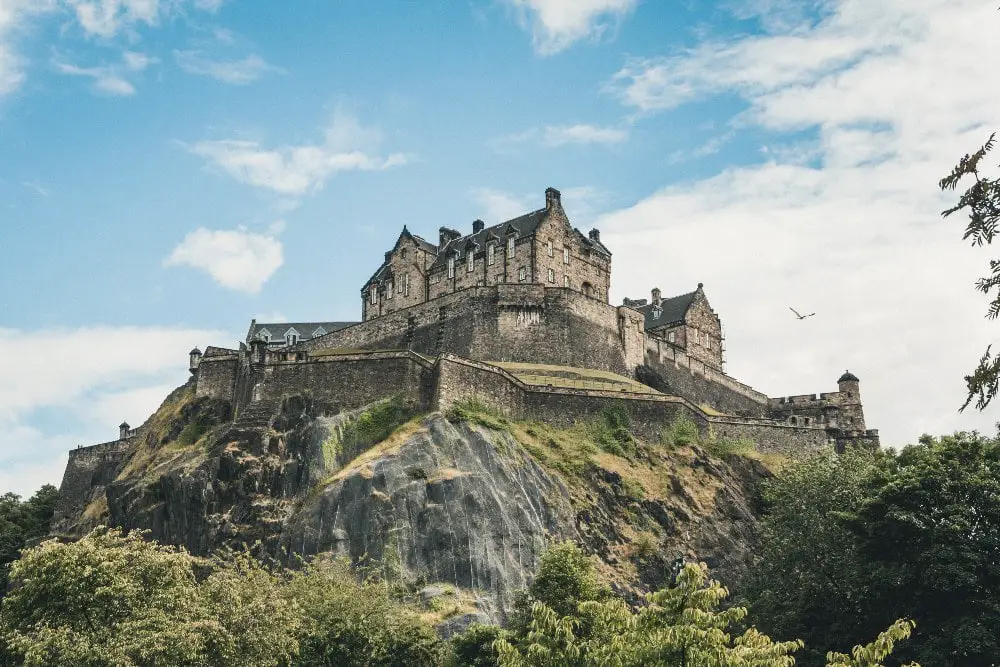 Glasgow
#58: A vibrant and entertaining city, Glasgow boasts a prominent arts and culture scene. Discover the life and works of one of Scotland's most famous artists, Charles Rennie Mackintosh, and spot many of his designs around the city. There's more than 20 museums (many of which are free to enter), there's plenty to discover on a trip to Scotland's largest city.
#59: The city is also famous for its legendary music scene that encompasses everything from classical to contemporary, to Celtic, country, and more. Glasgow's venues are eclectic and varied, and usually host on average 130 music events per week, more than any other Scottish city.
#60: Glasgow's underground railway system is the third oldest underground railway system in the world (after the London Underground and Budapest Metro). Opened in 1896, its one of the easiest ways to get around the city centre. It's often referred to as the 'Clockwork Orange' due to its unique colour and circular shape.
Dundee
#61: The compact, cosmopolitan city of Dundee is the fourth largest city in Scotland and is home to the suburb of Broughty Ferry – once referred to as the richest square mile in Europe. The jute industry was one of the city's main trades, and as the jute barons saw Brought Ferry as the ideal place to build their mansions, it was recognised as being more prosperous than any other location in the UK or in Europe.
#62: Dundee has contributed to the world with inventions and discoveries of everyday products such as the adhesive postage stamp and aspirin, as well as innovations in textiles and print. Dundee also has a world-leading creative industry, creating cultural icons in comics and a world-leading video game industry – with two of the most successful video games in the world (Grand Theft Auto and Minecraft) being developed in Dundee. (Source: The Courier)
Perth
#63: Once the historic capital of Scotland, from the 9th century through to 1437, the nearby Scone Palace was a famous crowning place for many Scottish kings and queens.
Inverness
#64: Scotland's northernmost city, Inverness, is known as the Capital of the Highlands and is a popular city for visitors to explore, while touring the spectacular Highlands and northern reaches of Scotland.
#65: Stretching 23 miles long and about a mile wide, the famed Loch Ness near Inverness holds more fresh water than all the lochs and lakes in England and Wales combined.
Stirling
#66: Stirling Castle holds very interesting points in Scottish history, and it was once occupied by Edward I of England when he invaded Scotland and found the castle abandoned in 1297. The ownership of the castle continued to switch between the English and Scots several times during the Scottish Wars of Independence.
#67: Another interesting fact about Stirling Castle is that the world's oldest football was found in Mary Queen of Scots' chamber during renovations in 1981. The football was made from a pig's bladder and was covered inch leather with large, visible stitching, and was smaller than modern footballs.
Aberdeen
#68: The city of Aberdeen is home to more than 70 golf courses, all within an hour's drive of Aberdeen Airport. The impressive courses were all designed by top names in golf architecture, including 'Old' Tom Morris, James Braid, and Dr. Martin Hawtree. (Source: Visit Scotland)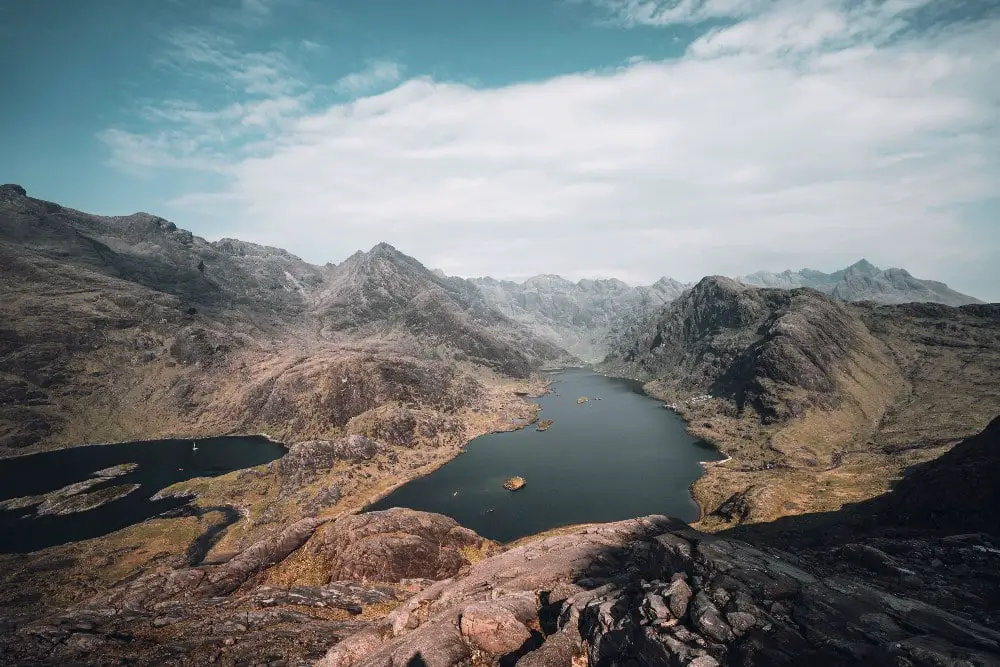 So there you have it – 68 of the most curious, fascinating, and fun facts about Scotland. I hope you find this post an interesting read, and that it inspires you to visit Scotland one day!
Further Reading: UK Travel
Itineraries & Guide posts:
Free Tips & Tools
Download your FREE 20-page Travel Planner Guide
And get access to all my best budget travel tips, checklists, additional freebies, and more.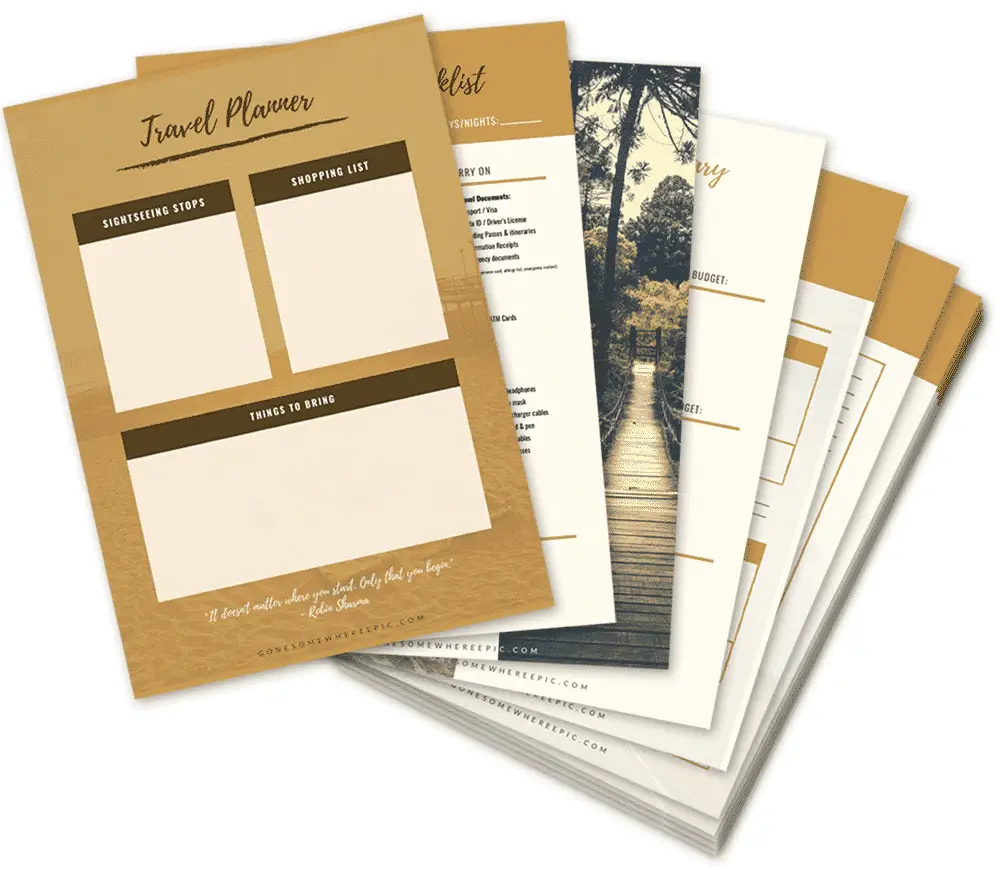 Scotland Wiki Facts:
General Information
More information, statistics and general information about Scotland, updated as of 2023:
Motto: "In My Defens God Me Defend" (Scots)
Flag: bratach na h-Alba (banner o' Scotland)
Government: Devolved parliamentary legislature within a parliamentary constitutional monarchy
Monarch: Charles III
Land area: 77,933km2 (30,090 sq miles)
Capital city: Edinburgh
Largest City: Glasgow
Population: 5,463,600 people
Currency: Pound Sterling GBP (£)
Languages: English, Scots, Scottish Gaelic, British Sign Language
Religions: Church of Scotland, Catholic, Christian, Muslim, Hindu, Buddhist, Sikh, Jewish.
National Holiday: Saint Andrew's Day, 30th November
Highest Mountain: Ben Nevis (1,345m)
Largest Lake: Loch Lomond (71km2)
National Dish: Haggis
National Flower: Thistle
Member of NATO: Yes (via the United Kingdom)
Official Website: gov.scot
Time zone: GMT / UTC+0
Driving side: left
Country Number/Prefix: +44
Country Code: GB-SCT
10 Largest Cities in Scotland
Here's the ten largest cities in Scotland. The capital, Edinburgh, is actually second on the list, with neighbouring Glasgow being first. Scotland has a population of 5.3 million, accounting for just 8.3% of the total UK population. Source: World Atlas
| | | |
| --- | --- | --- |
| Rank | City | Population |
| 1 | Glasgow | 590,507 |
| 2 | Edinburgh | 459,366 |
| 3 | Aberdeen | 195,021 |
| 4 | Dundee | 147,285 |
| 5 | Paisley | 76,834 |
| 6 | East Kilbride | 74,395 |
| 7 | Livingston | 56,269 |
| 8 | Hamilton | 53,188 |
| 9 | Cumbernauld | 52,270 |
| 10 | Kirkcaldy | 49,709 |
Book Your Trip to Scotland: Budget Tips & Tricks
Flights: As always, I source the cheapest flights on the web from Skyscanner and Kiwi.com. They are considered the top flight search engines for the best deals.
Accommodation: I use Booking for the best hotel deals and HostelWorld for the cheapest stays. If you're considering Airbnb, be sure to check Vrbo to find cheaper vacation stays. 
SIM cards: DrimSim is a universal SIM card that isn't tied to an operator and works in any country/region.
Travel Insurance: Stay protected from theft, injury, illness, and cancellations. A safety net in case anything goes wrong, I never leave without it. World Nomads is my favourite agent for total peace of mind.
Tours & Excursions: I book all my fave activities and guided tours on Get Your Guide & Viator – they do superb deals whilst offering excellent customer support.
Renting a car? I always use DiscoverCars, make sure you book your car hire in advance. For airport transfers, I use KiwiTaxi for the best deals.
Need to store your luggage in a locker? Use Radical Storage to store your stuff in a locker in any city for just $5 per day.
Head over to my Travel Tools page for all my best travel tips & advice and everything you need for your trip.
Thank you for reading 68 Fun Facts About Scotland
Do you know any other interesting facts about Scotland? What's your favourite? Leave a comment below!