Wales – sitting the edge of Great Britain, next to England, is a picturesque, rugby-mad country inhabited by some of the friendliest people on the planet.
Famous for its rugged coastline, scenic National Parks and unique, ancient Celtic language, the land of the red dragon punches well above its weight when it comes to things to see and do.
Whether its thrilling outdoor activities like hiking Snowdonia to stunning waterfalls like Swallow Falls in Betws-y-Coed, and not to mention all those picture-postcard castles that tell the story of Wales' rich history.
There's so many fascinating, fun, and weird facts about Wales that I've compiled them all here.
Did you know for instance, that Jack Daniels came from Wales? Or that there's a thriving community of Welsh-speaking folk in the middle of Argentina? Me neither!
Scroll on to read: 53 Fun Facts about Wales (and why you should visit):
Some of the links below are affiliate links. I will earn a small commission if you click through and make a purchase.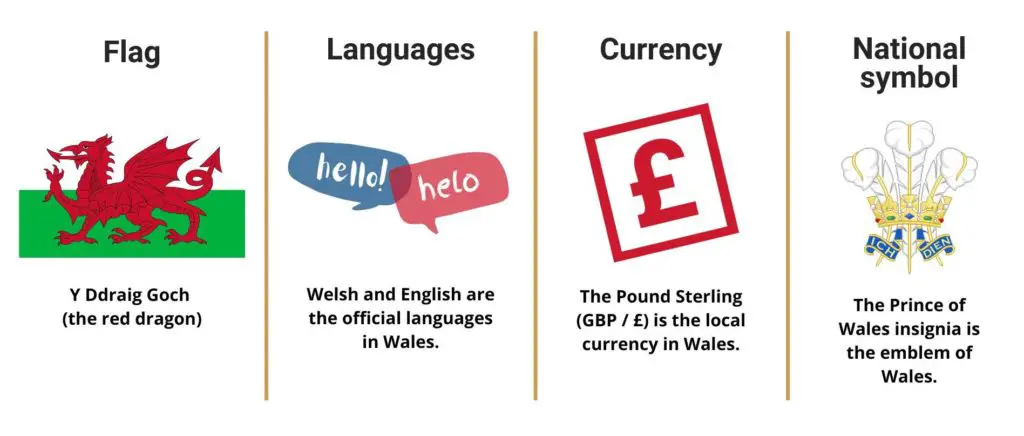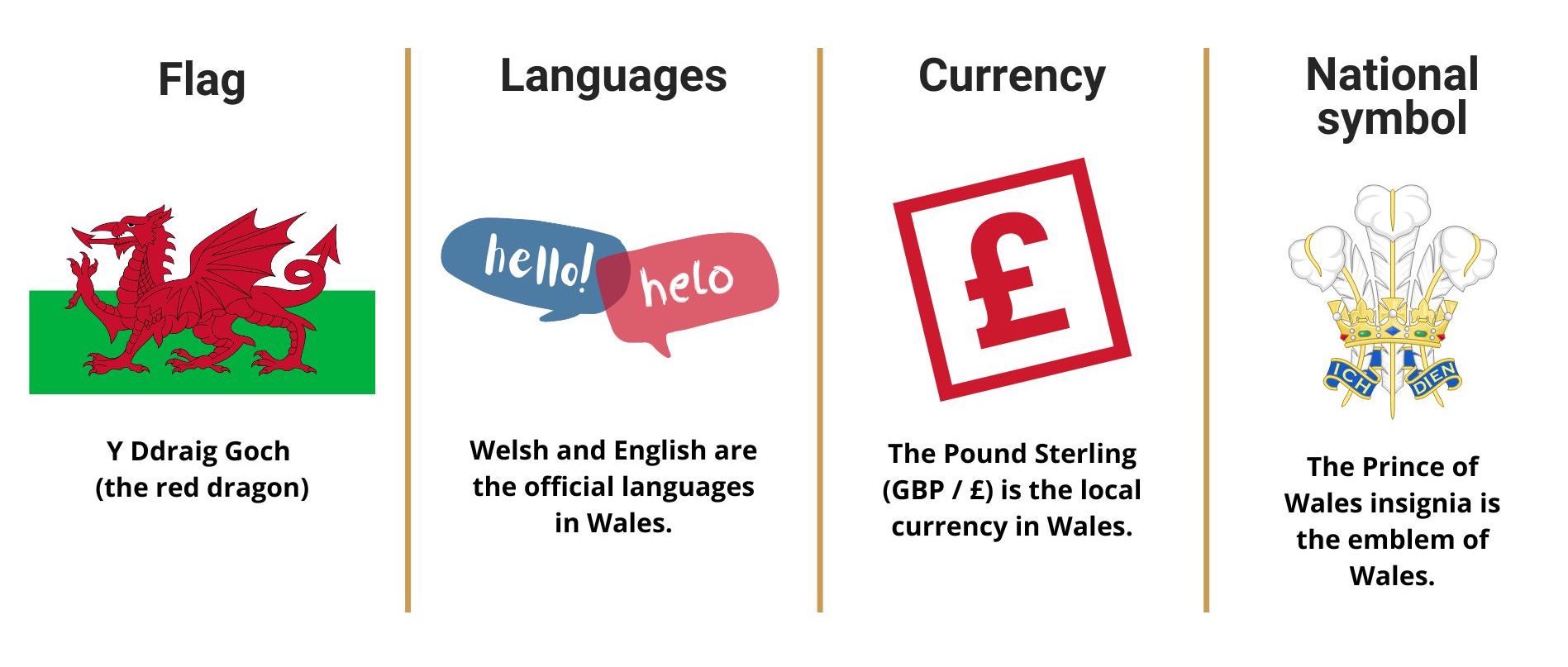 15 General Facts about Wales
#1: One of only three flags worldwide to feature a dragon
Along with Bhutan and Malta, Wales is one of just three countries in the world that has a dragon on their national flag.
#2: Prince Charles is the current Prince of Wales
The title can only be given to the eldest son of a British sovereign (king or queen), in other words, the direct heir to the throne of the United Kingdom. Prince Charles was given this title in 1958 when he was just ten years old. He is the 21st Prince of Wales since King Edward I bestowed the title upon his own son.
#3: The world's first road suspension bridge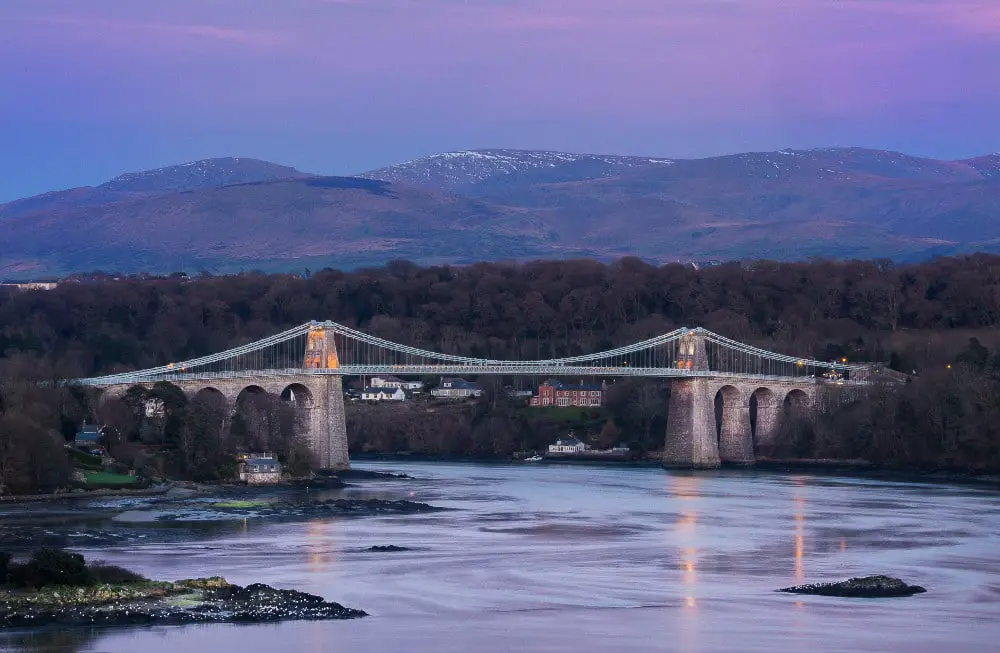 The Menai Bridge in Anglesey was the first suspension bridge in the world constructed to carry heavy traffic. Designed by Thomas Telford, the bridge was opened on 30 January 1826. At the time, it was also the longest bridge in the world, measuring 386m (1,265 ft).
#4: Origins of the Welsh flag
The red, white and green dragon flag was officially recognised in 1959. The red dragon originates from an Arthurian legend, which told of the wizard Merlin's vision of a red dragon. It purportedly represented the battle between the native Britons in red, and the Saxon invaders in white. The green and white represent the colours of the House of Tudor.
#5: Royal wedding rings are made of Welsh gold
The British Royal Family have been using Welsh gold for their wedding rings for centuries. The tradition was continued in the 2011 royal wedding of the Duke (the future Prince of Wales) and the Duchess of Cambridge.
#6: World's smallest cathedral city
The city of St. David's in Pembrokeshire is the smallest cathedral city in the world, with a population of just 2,000 residents. It's also the only city in the UK that sits entirely within a national park.
#7: Author Roald Dahl was born in Wales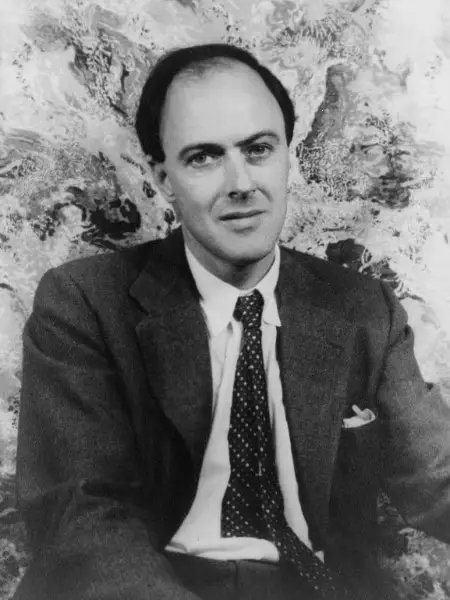 The world-famous children's author Roald Dahl was born in Cardiff in 1916. His beloved books, including Charlie and the Chocolate Factory, Matilda, and The BFG, have sold more than 250 million copies worldwide. Dahl lived in a Tudor house opposite Llandaff Cathedral School, and read his stories to the children there.
#8: Birthplace of an internet pioneer
Donald Davies, a computer pioneer, played an enormous role in paving the way for the creation of the internet, with his creation of packet-switched networking. (Moreover, fellow Briton Sir Tim Berners-Lee invented the world wide web).
#9: The Royal Mint at Llantrisant makes five billion coins a year, for 60 countries.
#10: Wales is rich with natural resources
Despite many years of extraction, Wales continues to have an immense source of natural materials, and is responsible for many countries' supplies of coal, slate, copper, steel, and more. At one time, South Wales made up 40% of all coal exported by the UK.
#11: The world's first radio message was sent in Wales
In 1897 the world's first radio message was sent by Guglielmo Marconi, it took a 3 mile journey from Larvenock Point, south of Penarth, Wales, to Flat Holm in the Bristol Channel.
#12: World's oldest record shop
Spiller's Records, situated in Cardiff, claims to be the oldest record shop in the world. According to its website, it originally specialised in phonographs, wax phonograph cylinders, and shellac phonograph discs.
#13: 50% of the world's commercial aircraft wings are made in Wales
Another interesting fact: 50% of the world's passengers fly on aircraft with wings made in Wales. The country is home to many global brands, such as GE and Airbus.
#14: World-leader in compounds
Due to south Wales' world-leading compound industry, you're likely to find a Welsh-made compound semiconductor in your smartphone.
#15: Mount Everest is named after a Welshman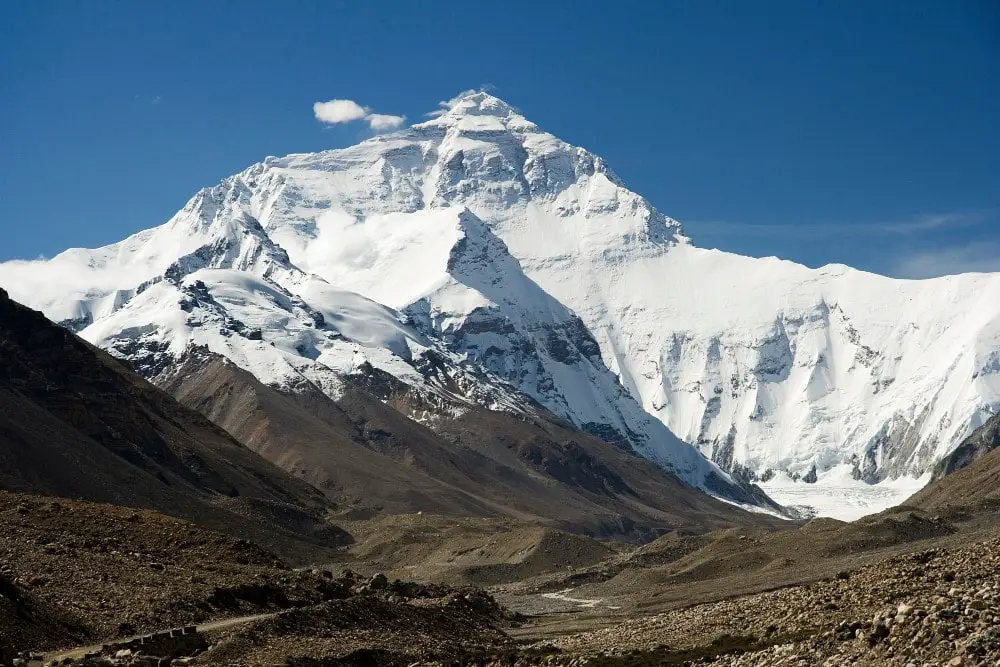 The world's highest mountain, Mount Everest, is named after Welshman Sir George Everest. He was the surveyor who initially mapped Mount Everest and named the mountain after himself.
10 Facts about Wales History
#16: Wales' ancient borders
The first boundary between England and Wales was established in 784 AD with the formation of Offa's Dyke, a 169-mile long, impressive earthwork border that was built on King Offa of Mercia's instruction to define the boundary between his kingdom in the east and the Welsh lands in the west.
#17: Formerly a country of 4 capitals
Wales used to have four capitals, representing the four corners of Wales. They were Caernarfon (northwest), Denbigh (northeast) Brecon (southeast), and Carmarthen (southwest). Today, the capital is Cardiff, since 1958.
#18: Wales has been under English rule for 800 years
After many battles in their struggle for independence, Wales was annexed by the English in the 13th Century, and politically untied with England under the Tudor monarchs.
Click here to read 71 Exciting Facts about England
#19: Wales is a Celtic country
This means it has roots in the Celt languages and cultures that predates Roman times. Other Celtic countries and regions include: Ireland, Scotland, Cornwall, Isle of Man, and Brittany.
#20: The equals sign (=) originated from Wales
Welsh mathematician Robert Recorde (1512-1558) invented the equals sign (=). He also introduced the plus (+) and minus (-) signs, as well as algebra, to Britain.
#21: Birthplace of a famous pirate
Pembrokeshire, Wales, was home to one Bartholomew Roberts – considered the most successful pirate of the Golden Age of Piracy. He's also allegedly the first pirate to name his flag the "Jolly Roger", in June 1721.
#22: The first electricity in Wales
The first town in Wales to have electricity was Cardiff in 1885.
#23: The first flight was in Wales
A Welsh inventor by the name of Bill Frost apparently took to the air 8 years before the Wright brothers did. Frost flew in his 'Flying Machine' in Saundersfoot in 1895, before crashing into a tree.
#24: The world's first £1 million cheque was written in Wales
The first ever 1 million pound cheque in the world was written in 1904 in the Cardiff Coal Exchange.
#25: Recognised as a legal constitution in the UK in 1997
In 1997, the Welsh voted for the creation of the National Assembly for Wales. For the first time in 40 years, Wales was legally recognised as a distinct constitutional entity within the UK. Then in 2006, following the passing of the Government of Wales Act, the Senedd was created – the home of the National Assembly.
14 Welsh culture facts
#26: Welsh culture has been shaped and influenced by England for centuries, so there are common shared aspects between them. That said, there are plenty of unique elements of Welsh identity, traditions and culture that are being preserved in recent years, and promoted globally in efforts to display the country's differences from other cultures in the United Kingdom.
#27: The Welsh love-spoon is an iconic symbol across the world, and was originally carved by men to their respective lover's family as a sign he was capable and skilled with his hands.

#28: The Mabinogion is a collection of Welsh traditional stories that's more than 1000 years old. It features giants, dragons, enchanted trees, and brave heroes and heroines.
#29: Every year in Wales there's a festival of poetry, literature and music, known as Eisteddfod. The first one was held by Lord Rhys at Cardigan castle in 1176.
#30: Many successful and famous people come from Wales. From sports stars to Hollywood actors, notable names include Sir Tom Jones, Dame Shirley Bassey, Christian Bale, Roald Dahl, Gareth Bale, Catherine Zeta Jones, Ryan Giggs, and more.
#31: Rugby is the national sport of Wales. The first international game took place in 1881 between Wales and England. Between 1907 and 1910, the Welsh were undefeated. Ever since, the two countries have been fierce rivals. Wales ranked #1 in the world in 2019.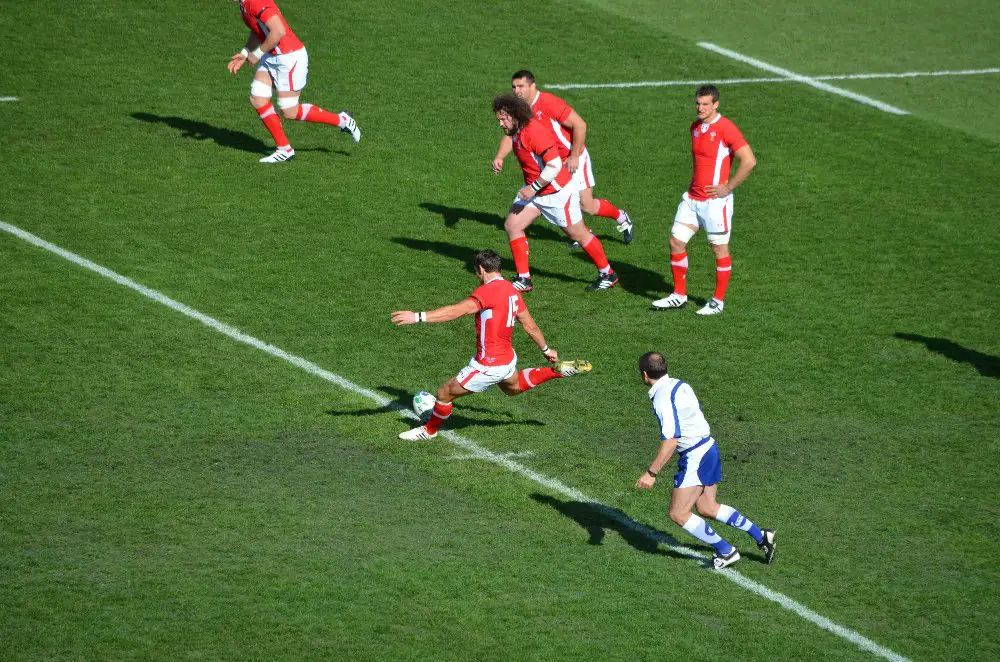 #32: Wales were the first nation to win the Rugby Grand Slam when they beat Ireland in Belfast in 1908. The team had to wear trial jerseys without the Prince of Wales feathers because someone packed the wrong kit!
Welsh Language
#33: How old is Welsh? Thought to be up to 4,000 years old, the Welsh language (Cymraeg) is the oldest language in Britain, and is one of the oldest living languages in Europe. The origins of Welsh are from the Celtic language spoken by the ancient Britons.
#34: The letters K, Q, V and Z do not feature in the Welsh language.
#35: Just 21% of the population of Wales can speak Welsh. However, this is much higher than a couple of decades ago when people feared the language would die out.
#36: Outside of Wales, Welsh is spoken by around 750,000 people worldwide – in England, the US, Canada, and Argentina.
#37: As part of efforts to preserve the language, there's an exclusive Welsh-language TV station called S4C that broadcasts in Wales, and there are around 450 Welsh-medium primary schools, in which 25% of Year 2 pupils are taught in Welsh as their main language.
#38: Most Welsh-speakers live in the north and the southwest of the country.
#39: Blackadder III said of Wales, "You need half a pint of phlegm in your throat just to pronounce the place names."
8 Weird and odd facts about Wales
#40: There are 4 times the amount of sheep than there are people in wales.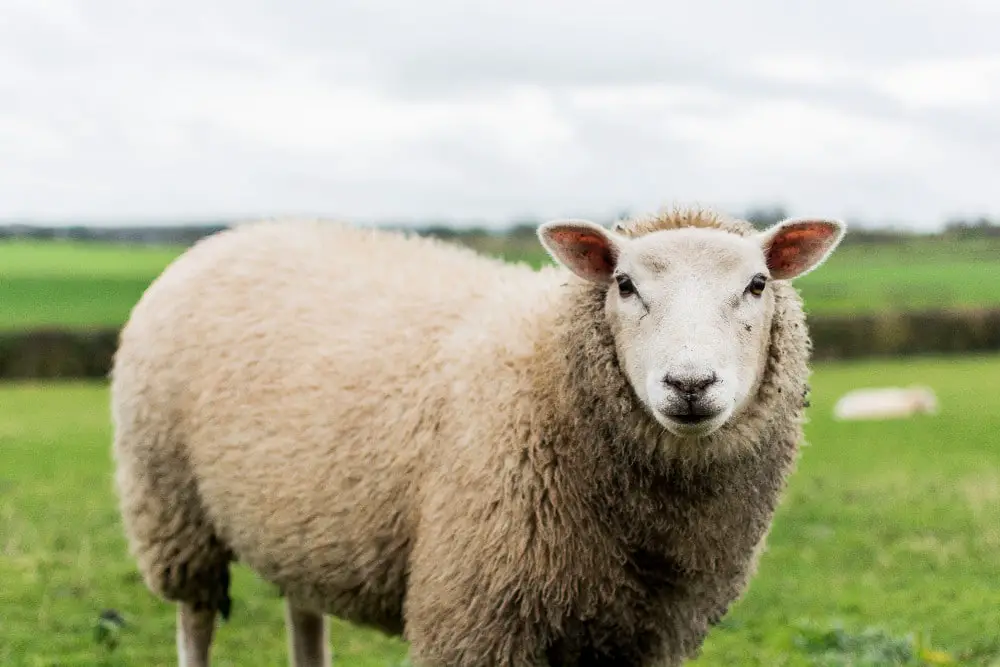 #41: There was 1 pub for every 5 people
In 1842, the town of Blackwood had about one pub for every five people.
#42: Al Capone had a Welsh accountant
The notorious American gangster Al Capone's accountant Llewelyn Humphreys, aka Murray the Hump, hailed from a Powys family and was at one point America's most wanted man! He took control of the mob following Capone's incarceration.
#43: Microsoft does a 'Welsh Windows'
Microsoft provide a version of Windows called 'Welsh Windows', recognising Welsh as the most popular of the Celtic languages and its linguistic diversity.
#44: Saint Paddy was Welsh
St Patrick, the patron saint of Ireland, was actually Welsh! A resident of Banwen in the Dulais Valley, he was apparently taken to Ireland by Irish slavers.
#45: Town names in Wales are notoriously difficult to pronounce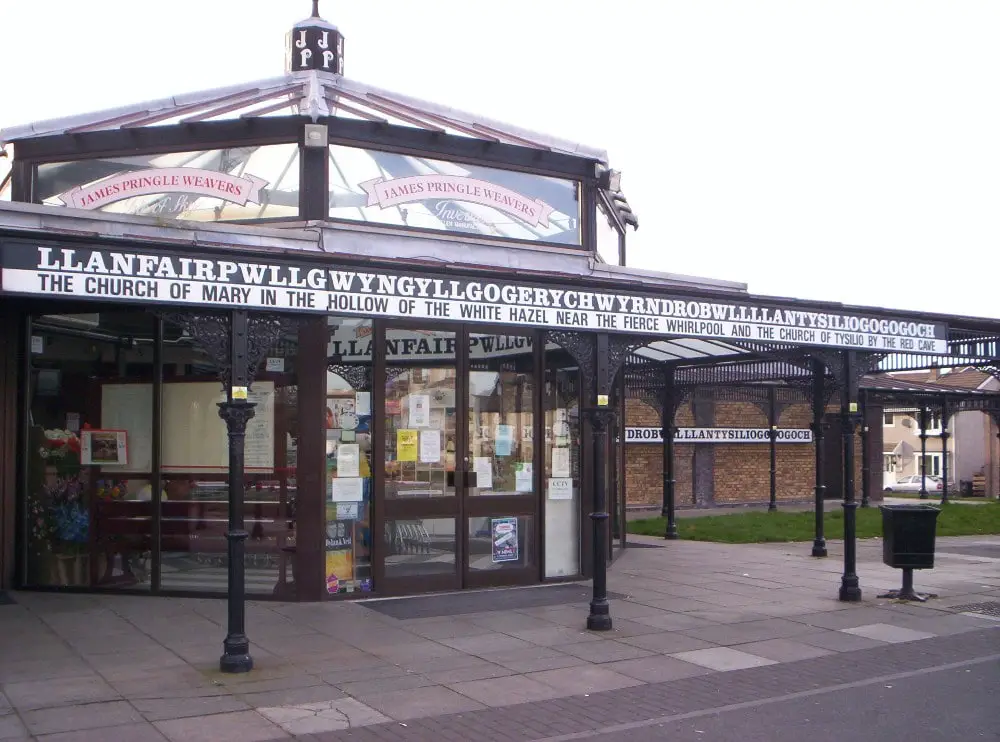 The Welsh village of Llanfairpwllgwyngyllgogerychwyrndrobwllllantysiliogogogoch is the second longest place name in the world. The town name means "St. Mary's Church in the Hollow of the White Hazel near a Rapid Whirlpool and the Church of St. Tysilio near the Red Cave".
#46: There's a well that can cure people
Llanwrtyd Wells in Powys is the most sulphurous well in Wales. Historian Theophilus Evans once wrote of how the waters from the well had cured his scurvy.
#47: The Welsh flag is not on the Union Jack
Wales is the only country in the United Kingdom not to be represented on the Union Jack. The reasoning behind this is that the current Welsh flag was adopted in 1959, and at the time the Union was formed in 1707, Wales was a principality of England.
6 Facts that make Wales a worthy tourist destination
#48: Tourism plays a crucial role for Wales and many visitors flock to the country each year. There are 5 areas of outstanding natural beauty in Wales: Clwydian Range, Llyn Peninsula, Wye Valley, Gower Peninsula and the Isle of Anglesey. 
#49: More castles than any other country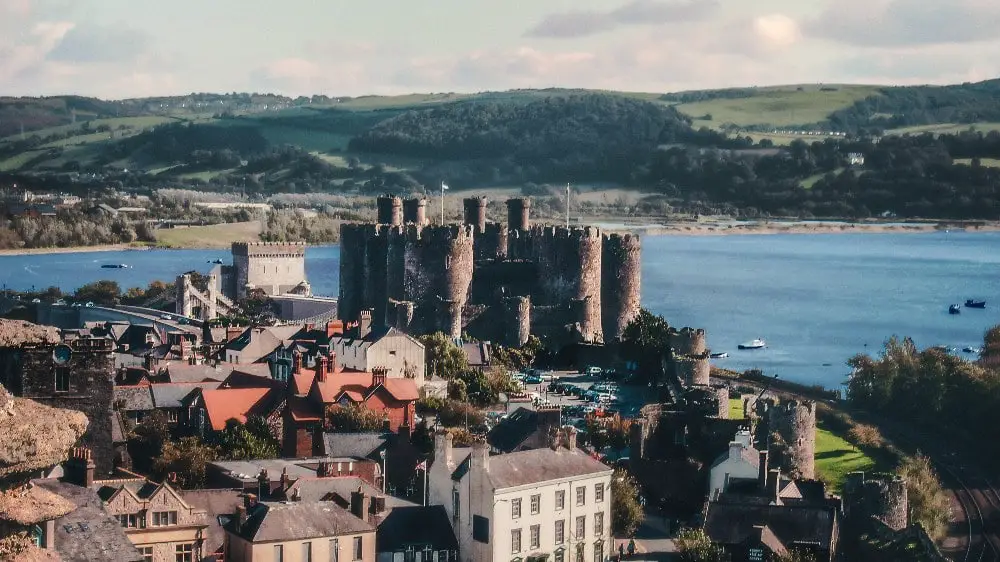 One of the more exciting facts about castles in Wales is there are more castles per square mile here than any other European country, with Caerphilly being the largest in Wales and the second largest in Europe (behind Windsor Castle). The country's history has left a landscape scattered with Iron Age hill forts, Roman ruins and Medieval castles of Welsh princes and English kings.
#50: The UK's deepest cave can be found in Wales
The Ogof Ffynnon Dddu  lies near Abercraf. At 308m (1,010 ft) deep, it's the deepest cave in Great Britain. It also has over 30 miles of tunnels and passages, making it the third longest underground network in the UK.
#51: Wales has the most visited waterfall in the United Kingdom
The majestic Swallow Falls at Betws-y-coed is the most visited waterfall in the United Kingdom. With it's sheer size, cascades of thunderous water and its picturesque position, its easy to see why. 
#52: The green and pleasant land
Perhaps the best of the geography facts about Wales is that the country has three stunning National Parks which cover 20% of the country's land mass and five areas of Outstanding Natural Beauty. This includes Snowdonia National Park and the Brecon Beacons, the two most famous national parks in Wales.
#53: The world's fastest zip wire ride
ZipWorld Velocity 2 in Bethesda, North Wales, has the fastest zip wire in the world, and the longest zip wire in Europe. This would make a perfect addition to your Wales itinerary!
So there you have it – my collection of the most peculiar and interesting facts about Wales.
I hope you find this post an interesting read, and that it inspires you to visit Wales some day!
Further Reading: UK Travel
Download your FREE 20-page Travel Planner Guide
And get access to all my best budget travel tips, checklists, additional freebies, and more.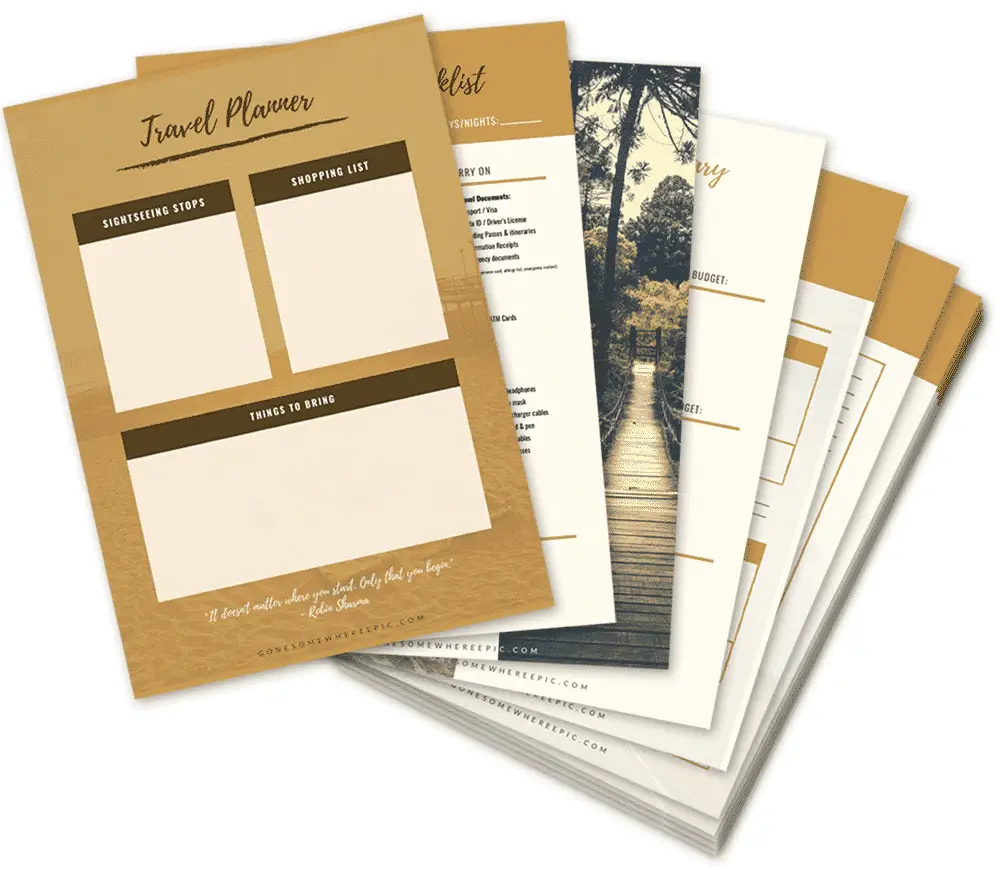 Wales Wiki Facts:
General Information
More information, statistics and general information about Wales, updated as of 2023:
Motto: "Cymru am byth" (Wales Forever)
Flag: Y Ddraig Goch (the Red Dragon)
Government: Devolved parliamentary legislature within a parliamentary constitutional monarchy
Monarch: Charles III
Land area: 20,779km2 (8,023 sq miles)
Capital city: Cardiff
Population: 3,153,000 people.
Currency: Pound Sterling GBP (£)
Languages: Welsh, English
Religions: Church of England, Catholic, Methodist, Muslim, Jewish, Sikh, Hindu.
National Holiday: Saint. David's Day, 1st March
Highest Mountain: Mount Snowdon (Yr Wyddfa), Snowdonia National Park, 1085m (3,560ft) 
Largest Lake: Llyn Tegid, 6 km in length
National Dish: Cawl
National Flower: Daffodil
Member of NATO: Yes (via the United Kingdom)
Official Website: gov.wales
Time zone: GMT / UTC+0
Driving side: left
Country Number/Prefix: ++44
Country Code: GB-WLS
Famous residents: Catherine Zeta Jones, Tom Jones, Shirley Bassey, Christian Bale, Anthony Hopkins, Gareth Bale
Frequently Asked Questions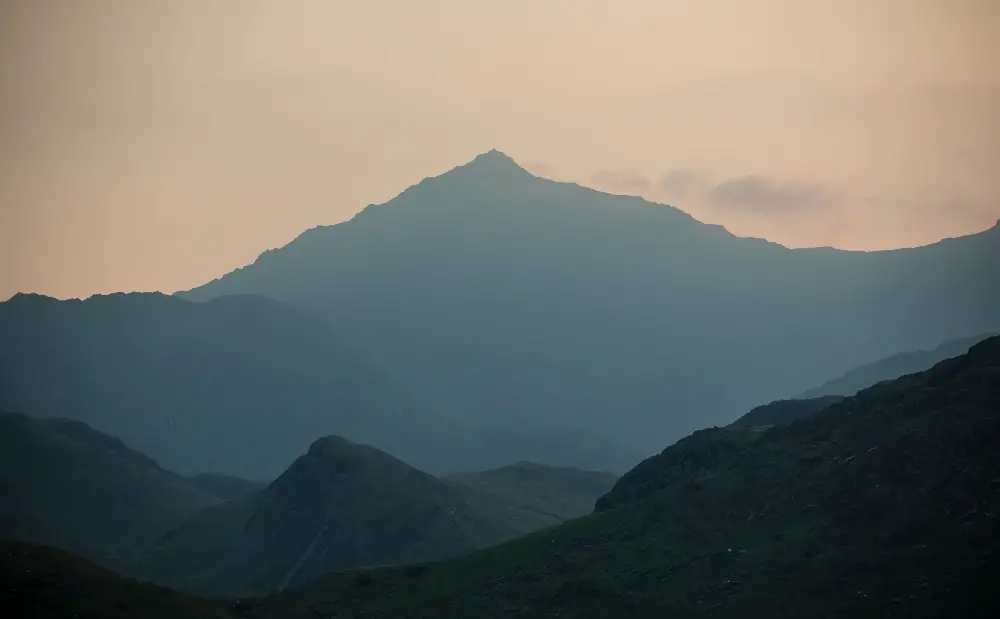 Thank you for reading 53 Fun Facts About Wales
Do you know any other facts about Wales that are interesting, weird or incredible? What's your favourite? Let me know in the comments!
Book Your Trip to Wales: Budget Tips & Tricks
Flights: As always, I source the cheapest flights on the web from Skyscanner and Kiwi.com. They are considered the top flight search engines for the best deals.
Accommodation: I use Booking for the best hotel deals and HostelWorld for the cheapest stays. If you're considering Airbnb, be sure to check Vrbo to find cheaper vacation stays. 
SIM cards: DrimSim is a universal SIM card that isn't tied to an operator and works in any country/region.
Travel Insurance: Stay protected from theft, injury, illness, and cancellations. A safety net in case anything goes wrong, I never leave without it. World Nomads is my favourite agent for total peace of mind.
Tours & Excursions: I book all my fave activities and guided tours on Get Your Guide & Viator – they do superb deals whilst offering excellent customer support.
Renting a car? I always use DiscoverCars, make sure you book your car hire in advance. For airport transfers, I use KiwiTaxi for the best deals.
Need to store your luggage in a locker? Use Radical Storage to store your stuff in a locker in any city for just $5 per day.
Head over to my Travel Tools page for all my best travel tips & advice and everything you need for your trip.