90 Best Travel Hashtags for Instagram Reels and TikTok in 2023

Looking for the best travel hashtags for Instagram and TikTok?
Are you constantly using the same set of hashtags on all your Instagram and TikTok posts, but aren't seeing much improvement in followers?
Like myself and many others, you've probably wondered which hashtags are the most effective in boosting your likes, engagement, and follower counts.
Using an effective formula of various hashtags with different levels of popularity, will really help you extend your reach, engagement your audience, and boost your brand even.
Planning your trip? Use my favorite resources!
🏨 Accommodation: I recommend Booking.com
✈️ Flights: for the cheapest flights, I use Skyscanner
🚗 Rental Car: I recommend Discover Cars
🛡️ Travel Insurance: for the best deals I rely on SafetyWing
The truth is, there isn't a one-size-fits-all strategy for hashtags, trial and error is an important aspect here.
So, in this post there are loads of fresh new hashtags to help you get more inspiration and ideas. You can play around with a mixture of different words and see what works best for you.
Best Travel-themed Hashtags for Instagram and TikTok
My complete guide to best travel hashtags to get followers on Instagram and TikTok in 2023:
Most popular travel hashtags in 2022
Below are the #1 most popular Instagram and TikTok travel hashtags (as of November 2022):
#travel #nature #photography #travelphotography #love #photooftheday #instagood #travelgram #picoftheday #instagram #photo #beautiful #art #like #naturephotography #follow #wanderlust #happy #adventure #instatravel #bhfyp #fashion #travelblogger #landscape #summer #trip #style #ig #explore #bhfyp
And here's the second most popular travel hastags for Instagram and TikTok:
#photographer #traveling #vacation #model #travelling #beach #likeforlikes #lifestyle #life #india #sunset #beauty #holiday #smile #me #traveltheworld #myself #instalike #mountains #followme #photoshoot #sea #music #tourism #italy #traveler #portrait #europe #traveller #fun
Looking for travel quotes for Instagram? Here's my 143 Best Travel Quotes for Instagram
Creative travel hashtags
Do you ever struggle with fresh new ideas for your IG hashtags? Well here's a list of some brand new inspo to use, so you don't have to keep recycling the same old hashtags all the time: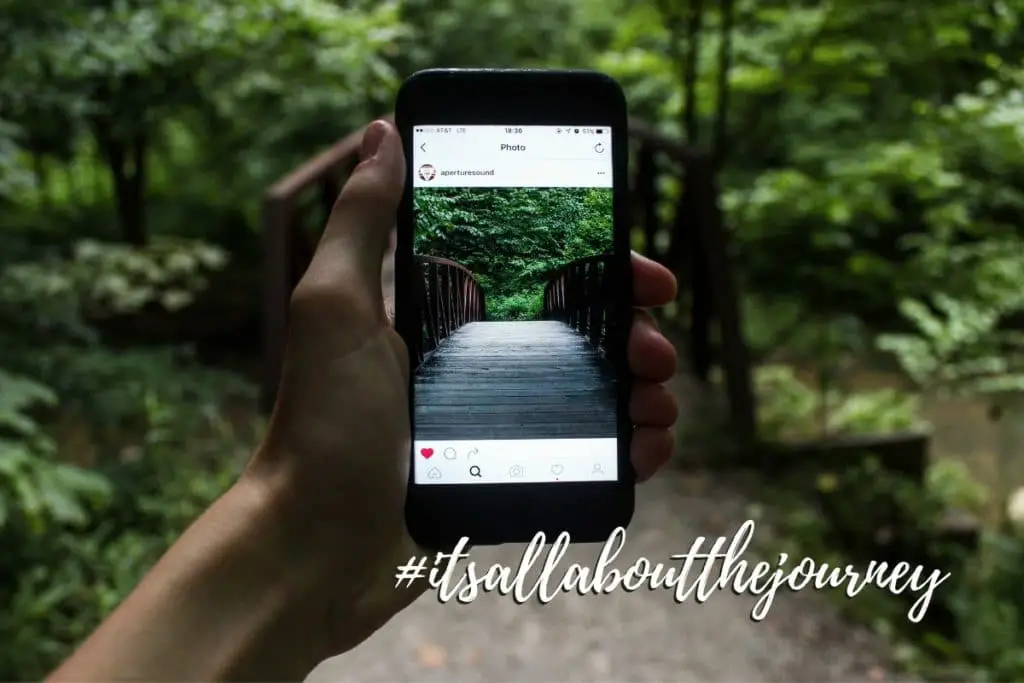 #SunsOut
#TravelBug
#Travelholic
#travelingram
#TravelTheWorld
#OhThePlacesYoullGo
#travelpreneur
#TravelDiaries
#TravelAddict
#TravelLife
#WanderlustWednesday
#TravelTuesday
#staycation
#LiveIntrepid
#LaptopLifestyle
#NomadicLife
#[insert destination]
#TakeTheScenicRoute
#ItsAllAboutTheJourney
#SunsOut #TravelBug #Travelholic #travelingram #TravelTheWorld #OhThePlacesYoullGo #travelpreneur #TravelDiaries #TravelAddict #TravelLife #WanderlustWednesday #TravelTuesday #staycation #LiveIntrepid #LaptopLifestyle #NomadicLife #[insert destination] #TakeTheScenicRoute #ItsAllAboutTheJourney
Popular Post >> Top 10 Instagram Spots In Malta
Best hashtags for travel
Now here's a collection of the 20 best vacation hastags for travel on TikTok and Instagram, along with the number of posts they are used in (as of 22nd December 2022):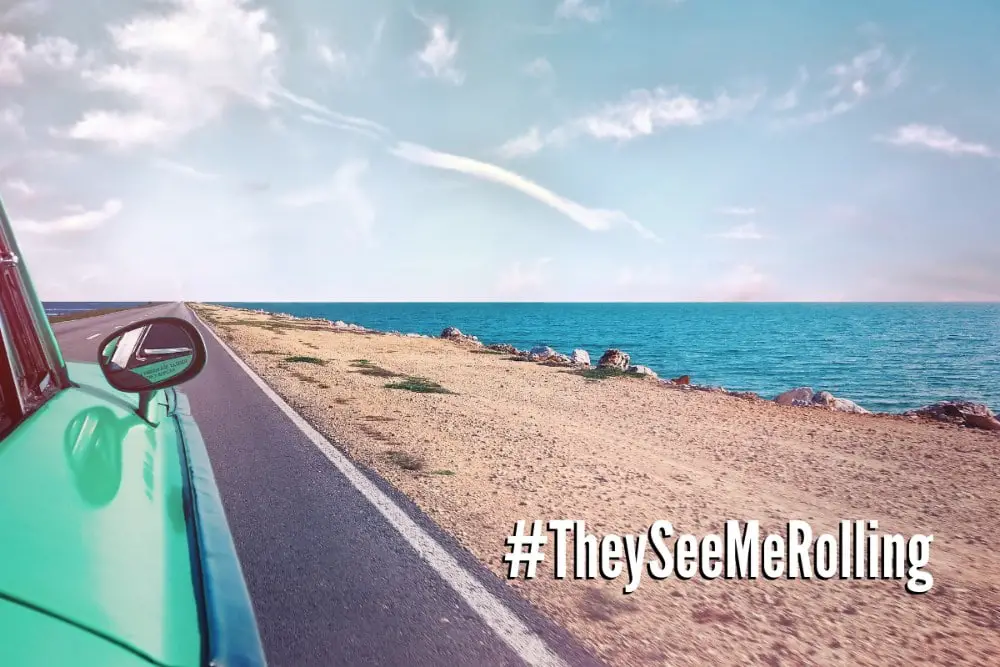 | | | |
| --- | --- | --- |
| # | Hashtag | No. of Posts |
| 1 | #travelgram | 132,438,700 |
| 2 | #travelphotography | 129,897,2684 |
| 3 | #traveling | 77,167,101 |
| 4 | #travelling | 68,216,226 |
| 5 | #travelblogger | 60,635,011 |
| 6 | #traveler | 43,363,083 |
| 7 | #traveller | 38,176,942 |
| 8 | #traveltheworld | 30,561,361 |
| 9 | #travelingram | 26,968,64 |
| 10 | #travelblog | 24,019,738 |
| 11 | #travels | 20,911,982 |
| 12 | #traveladdict | 18,257,635 |
| 13 | #travelphoto | 14,991,921 |
| 14 | #travellife | 13,325,354 |
| 15 | #traveldiaries | 12,935,927 |
| 16 | #travelpics | 12,050,507 |
| 17 | #travelawesome | 11,694,192 |
| 18 | #travelholic | 10,610,621 |
| 19 | #travelbug | 10,001,308 |
| 20 | #travelstoke | 8,611,013 |
#travelgram #TravelPhotography #traveling #travelling #TravelBlogger #traveler #traveller #TravelTheWorld #travelingram #TravelBlog #travels #TravelAddict #TravelPhoto #TravelLife #TravelDiaries #TravelPics #TravelAwesome #travelholic #TravelBug #travelstoke
Funny travel hashtags
Sometimes the most hilarious and witty hashtags make your posts stand out and look impressive, and there's plenty of travel-themed funny hashtags out there.
Many of these are obscure, which makes them a great addition alongside very popular hashtags.
#TheySeeMeRolling (51k posts)
#airplanefood (51k posts)
#travelcat (108k posts)
#airportcarpet (13k posts)
#below10kfeet (1.9k posts)
#RoadTrippin (2.9m posts)
#IPulledOverForThis (1.4m posts)
#kicksonaplane (7k posts)
#WindowsDownMusicUp (16.6k posts)
#HitTheRoadJack (80k posts)
#SeeYouNever (28k posts)
#SheIsNotLost (5m posts)
#ByeFelicia (1.9m posts)
#ShutUpAndDrive (27.7k posts)
#PassTheAuxCord (2.6k posts)
#RVThereYet (23.6k posts)
#TopDownHandsUp (132 posts)
#GirlBornToTravel (80k posts)
#RevUpTheEngine (166 posts)
#ipulledoverforthis #kicksonaplane #TheySeeMeRolling #travelcat #airportcarpet #below10kfeet #airplanefood #RoadTrippin #WindowsDownMusicUp #HitTheRoadJack #PassTheAuxCord #SheIsNotLost #ByeFelicia #RVThereYet #TopDownHandsUp #GirlBornToTravel #SeeYouNever #RevUpTheEngine #ShutUpAndDrive
Related post: 53 Funny Travel Quotes to Brighten Your Day
Top hashtags for photographers
Photography comes naturally to many travellers, especially those of who are serious about filling their Instagrams with good-quality content. Below are a list of top hashtags for photographers, along with the number of posts they are used in, as of January 2023.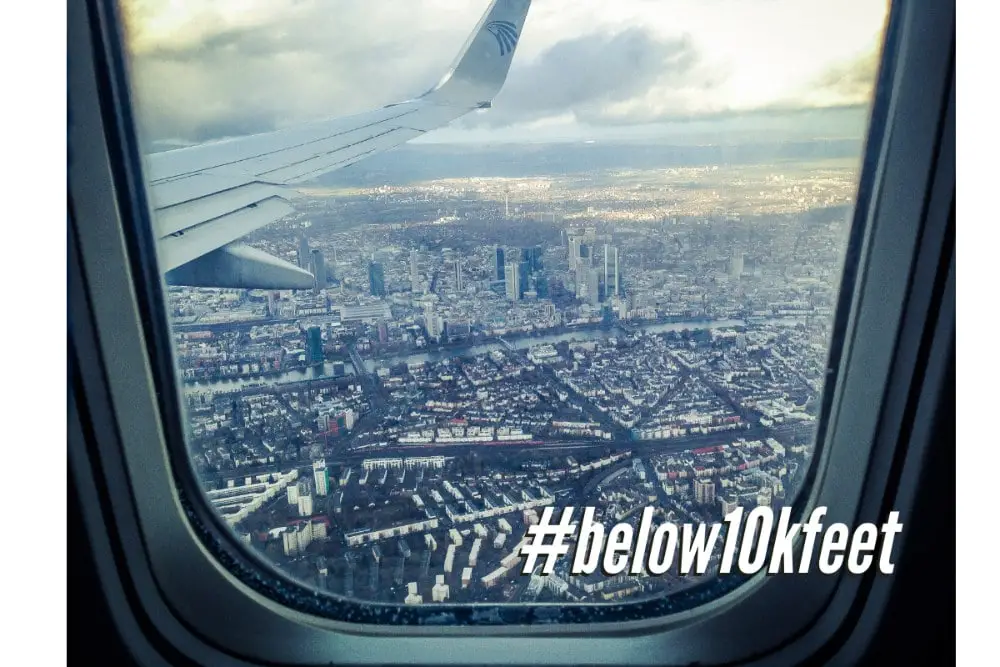 (Remember – these are extremely popular tags, so consider using only a few of these in your posts).
#beautiful (707m posts)
#nature (586m posts)
#photographer (190m posts)
#photooftheday (867m posts)
#style (519m posts)
#fashion (895m posts)
#model (283m posts)
#happy (610m posts)
#smile (386m posts)
#bhfyp (85m posts)
#photoshoot (125m posts)
#likeforlikes (242m posts)
#photographyislifee (8.2m posts)
#instadaily (487m posts)
#beauty (422m posts)
#travel (536m posts)
#cute (603m posts)
#life (361m posts)
#girl (416m posts)
#beautiful #nature #photographer #photooftheday #style #fashion #model #happy #smile #bhfyp #photoshoot #likeforlikes #photographyislifee #instadaily #beauty #travel #cute #life #girl
Best hashtags for travel bloggers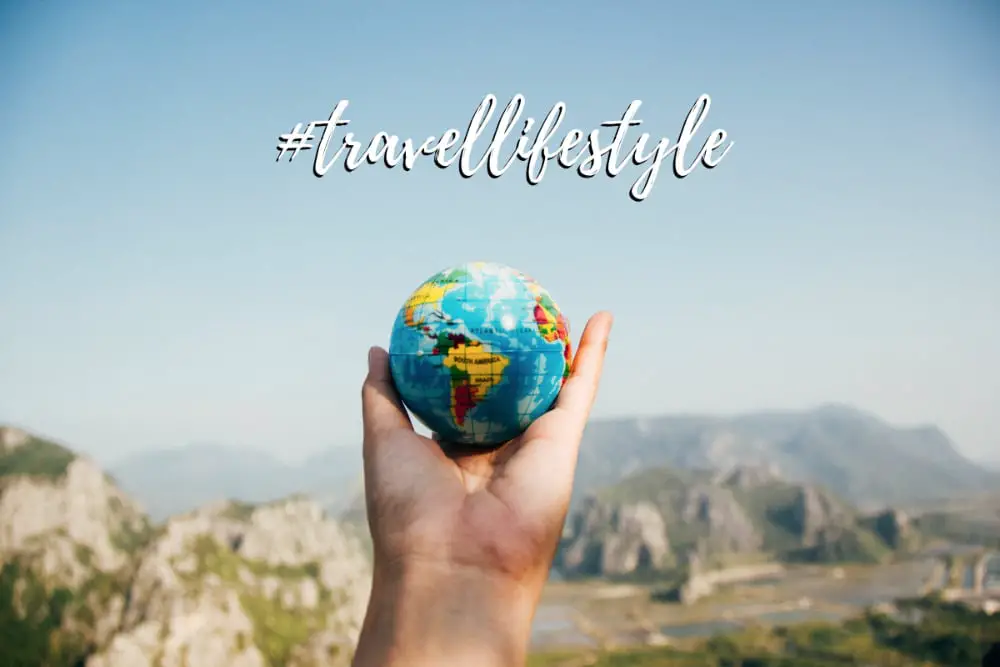 Lastly here is a collection of the best TikTok and Instagram hashtags for travel blogs. Use a selection of these best hashtags for growth on instagram:
#travelbloggers (2.5m posts)
#travelblogging (904k posts)
#laptoplifestyle (2.2m posts)
#bloggersofinstagram (2.8m posts)
#digitalnomads (775k posts)
#tblogger (375k posts)
#bloggerlife (8.6m posts)
#nomadiclife (517k posts)
#bloggerslife (1.1m posts)
#bloglife (1.4m posts)
#travellifestyle (1.6m posts)
#thattravelblog (648k posts)
#travelpreneur (452k posts)
#workabroad (241k posts)
#travelbloggers #travelblogging #laptoplifestyle #bloggersofinstagram #digitalnomads #tblogger #nomadiclife #bloggerlife #bloggerslife #bloglife #travellifestyle #travelpreneur #thattravelblog #workabroad
How do I become successful on Instagram?
Here's my 10 best tips and hacks to launch a successful travel Instagram account:
Secure a smart and witty username, and make sure it fits the character limit.
Niche down on your focus and specialist area (ie: food travel, destinations, travel style)
Write a really cool bio section.
Learn to take good quality and professional photos.
Learn Insta SEO – use relevant hashtags and captions, engage on other's posts, and timing is key.
Develop your own unique feed layout/style.
Engage with your audience consistently. Reply to ALL likes and comments.
Publish photos, videos, quote pics, and live videos
Be active on Instagram Stories and Instagram Live daily.
Meet and engage with other Travel Instagrammers and Influencers.
Download your FREE 100+ Travel-Themed Phone Wallpaper Bundle Kit below:
Tools to help you generate hashtags
Circleboom Publish's Hashtag Generator allows you to find relevant and popular hashtags for your social media posts. On Circleboom, you can manage your multiple Instagram, Pinterest, Twitter, Facebook, LinkedIn, Google My Business, and TikTok(soon) accounts in one dashboard.
You can use built-in tools: Canva and Unsplash on Circleboom and create eye-catching, engaging posts. Thanks to the hashtag generator, you can enrich your social media posts and grow your reach and increase impressions and engagement.
You can share your posts immediately or schedule for a later time. On Circleboom, you can also automate your social media posts.
Travel Hashtags FAQs:
Here is an FAQ section to answer the most commonly asked questions about travel-themed hashtags for Instagram reels:
Here's a roundup of the best and most popular travel themed hashtags on Instagram:
#traveling
#travelgram 
#travelers
#travelphotography
#travelling
#travelblogger
#travelers 
#traveltheworld
#traveller
#travelingram
#travels
#exploring 
#traveladdict
#travelphoto
#travellife 
#travelpics
#travelawesome
#travelholic 
#travelbug
#travelstoke
How do you succeed as a travel Instagram?
The key to making your content more discoverable on Instagram is making use of relevant hashtags, and using a combination of popular and obscure hashtags. You don't need to fill all your posts with 30 hashtags. Check out what your competitors and top influencers are using in their hashtags.
Here's the most popular Instagram hashtag categories:
#photooftheday
#instagood
#nofilter
#tbt
#picoftheday
#igers
#love
#nature
What are the top trending tourism hashtags?
#travel
#wanderlust
#vacation
#travelgram
#explore
#travelphotography
#adventure
#instatravel
#tourism
#travelblogger
There's no perfect recipe for the number of hashtags you use on your Instagram posts, as every individual and business is different, and the same applies to each of their posts. You can use up to 30 hashtags per post, however that may be too many, and a common consensus is that 11 hashtags is a good number to begin with.
Here's some of the best hashtags for growth on Instagram:
#traveling
#travelers
#travelgram
#travelblogger
#travelers
#traveltheworld
#travelphotography
#travelling
#travels
#exploring
#traveller
#travelingram
#travelphoto
#traveladdict
#travellife
#travelholic
#travelpics
#travelawesome
#travelbug
#travelstoke
When posting on Instagram for travel, you can consider sharing captivating vacation captions, travel quotes, expert advice based on your travel experiences, Instagrammable photos of destinations, hidden or unknown facts about a place, travel health tips, funny or humorous content related to travel, fashion-forward travel outfits, flying tips and tricks, and collaborations with other creators or influencers.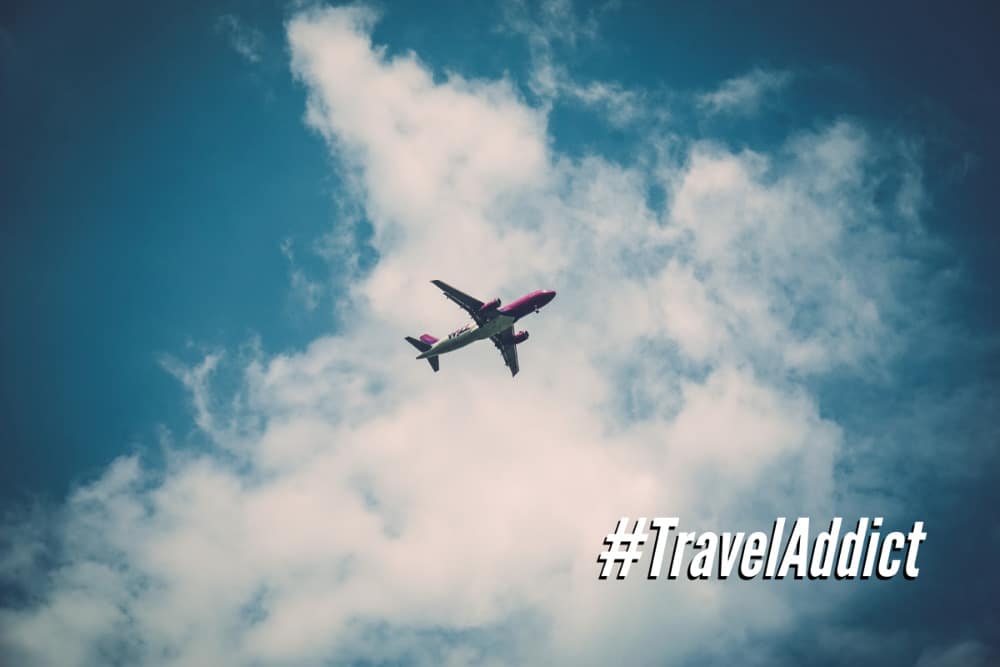 So there you have it – a collection of over 90 of the best travel-themed hashtags for your Instagram and TikTok posts.
I hope you found this guide useful, and discovered a whole load of fresh new hashtags to copy and paste into your IG posts.
Further Reading: More Travel Quotes
You might also like:
Thank you for reading 90+ Best Travel Hashtags for Instagram and TikTok in 2023
If you enjoyed this post, share it on Pinterest so your followers can enjoy it too!