Some of the best travel quotes are the ones that make you crack a smile or burst out laughing, especially when you're not in a good mood, having a bad day, or just in need of cheering up.
On my travels I often stumble across hilarious quotes, signs and phrases that make me laugh and do a double take – often found on the walls and ceilings of cool hostels or airbnbs, as well as graffitied in streets. I especially love the really witty and clever quotes.
From all the memorable quotes I noted down from my personal travels as well as scouring the internet, and Pinterest in particular, I have put together a post of all the most hilarious travel quotes I have ever seen, for your enjoyment.
So read on, and have a good laugh – and leave a comment below on what quote tickled you, or let me know what (if any) you found lame.
53 Funny Travel Quotes to Brighten Up Your Day
1. "Don't worry about the world ending today, it's already tomorrow in Australia." ~ Charles M. Schulz
2. "Don't be a tourist, be a traveler."
3. I need Vitamin Sea.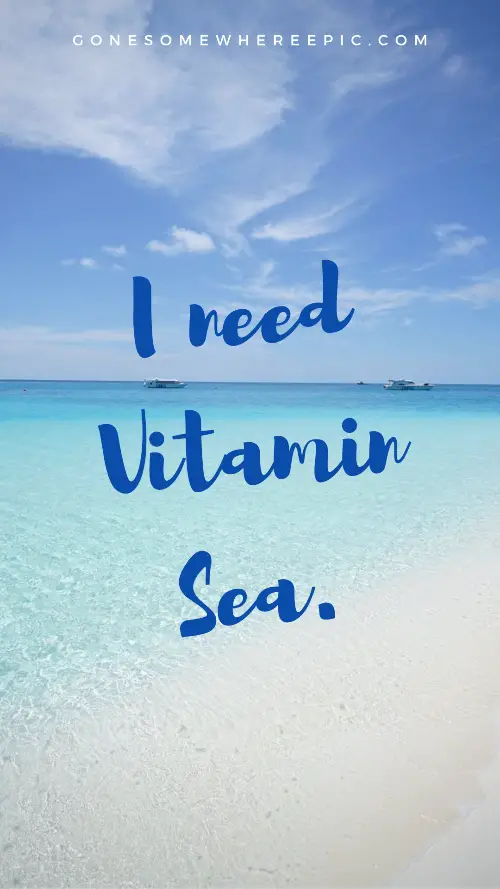 4. I need a vacation of 6 months. Twice a year!
5. Can we just skip to the part of my life where I travel the world?
6. "Not all who wander are lost. They're just looking for coffee."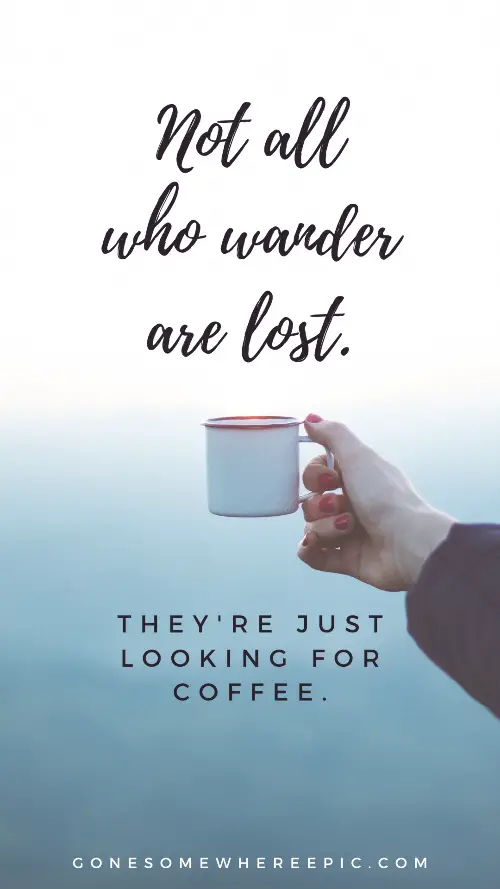 7. My parents complain I travel too much. I mean, I could be a drug addict, do they realise how lucky they are?
8. I wish that road trips could pay my bills.
9. I stayed up all night to see where the sun went.. Then it dawned on me..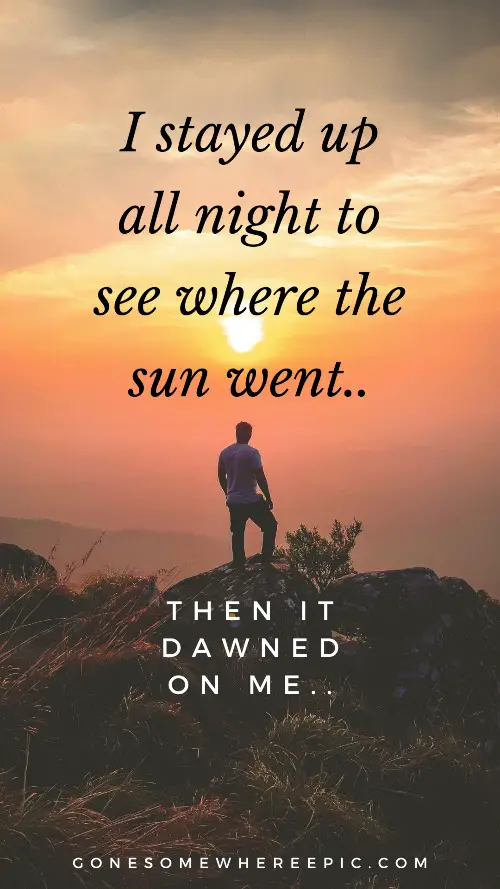 10. "I have found out that there ain't no surer way to find out whether you like people or hate them than to travel with them." ~ Mark Twain
11. Work, save, travel , repeat.
12. Don't make me slap you with my flip flop.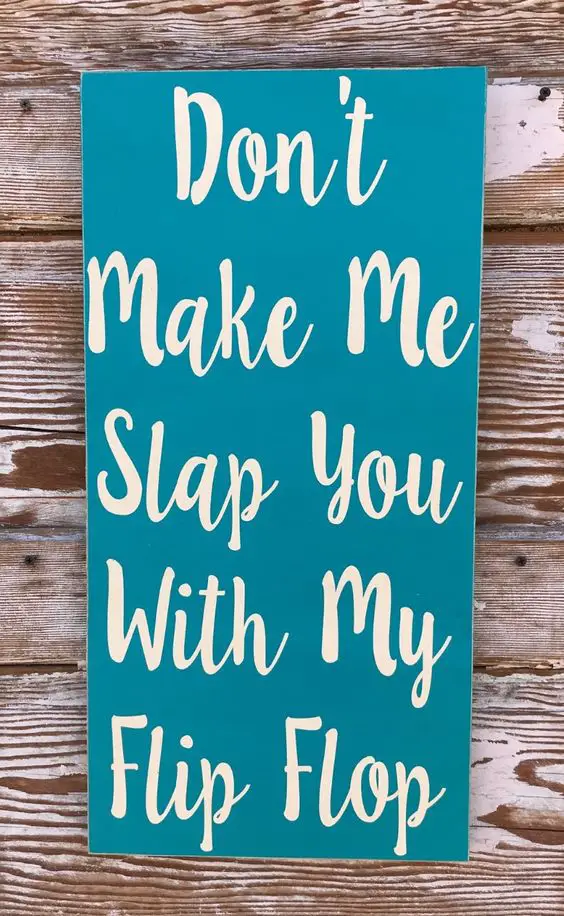 13. I have been to almost as many places as my luggage.
14. Overpack. It's why suitcases have wheels now.
15. Life's a beach.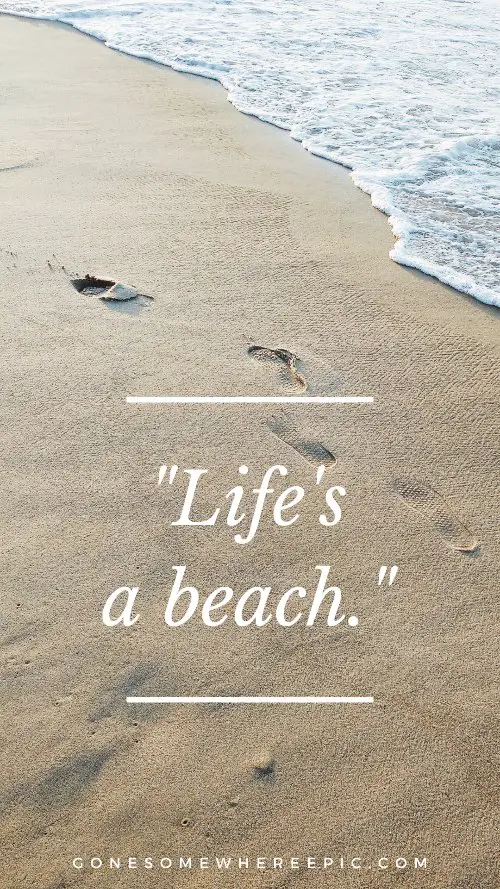 16. I want someone to look at me the way I look at a travel magazine!
17. Tan lines and unforgettable times.
18. I'm not lost, I'm exploring.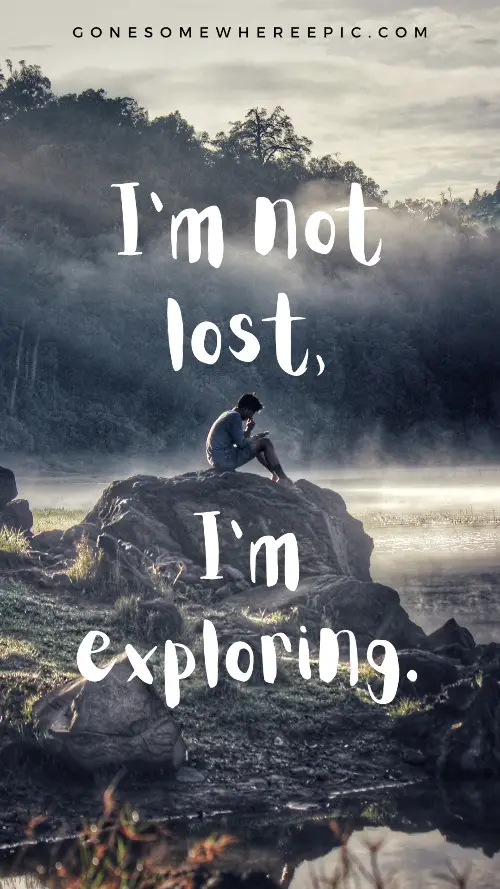 19. Beer. Beach. Sunset. What more could you want?!
20. Me: "I want to travel more", the bank account: "Like, to the park?"
21. "Jet lag is for amateurs." ~ Dick Clark
22. Sandy toes and salty kisses.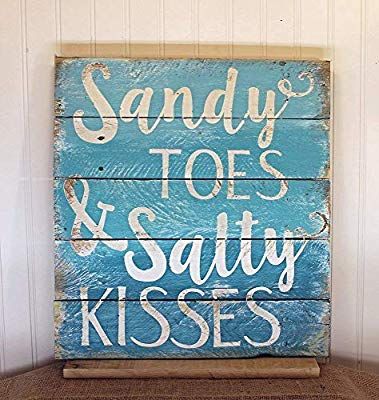 23. It's bad manners to keep a vacation waiting.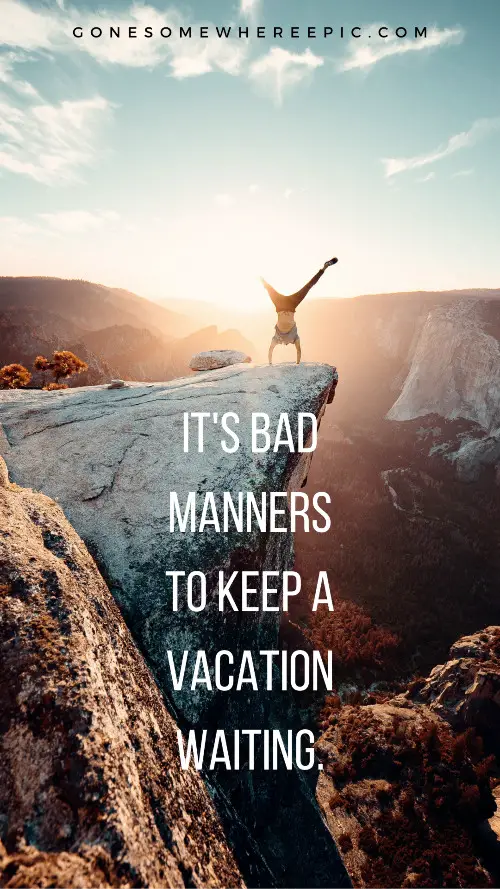 24. Instead of driving a Mercedes to work, I'd rather ride on a bike to the beach.
25. Sunsets. Life's way to saying: 'good job, you survived another day. Here's something pretty!'
26. "I have not travelled everywhere, but it's on my list."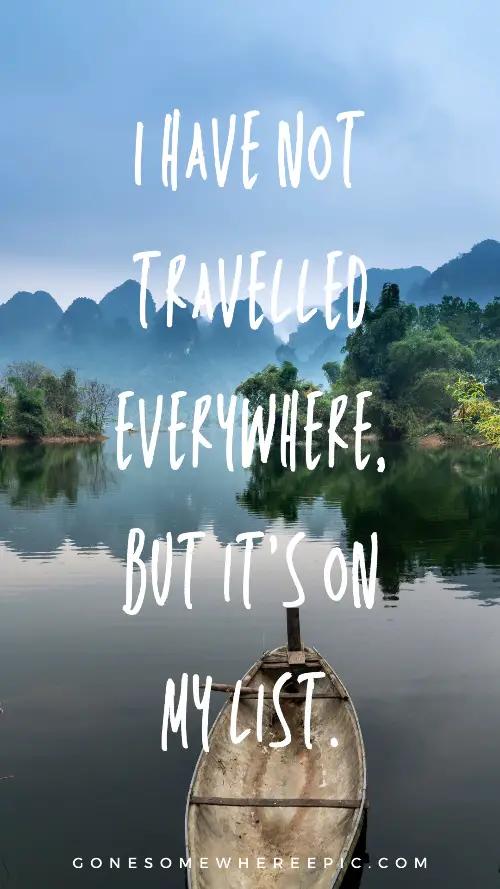 27. There should be sympathy cards for having to go back to work after vacation.
28. You know it's time for a vacation when you start looking like the person on your driving license..
29. Life is better at the beach.
30. "Work hard, travel harder"
31. "You weren't born to just pay bills and die."
32. "A journey is like marriage. The certain way to be wrong is to think you control it." ~ John Steinbeck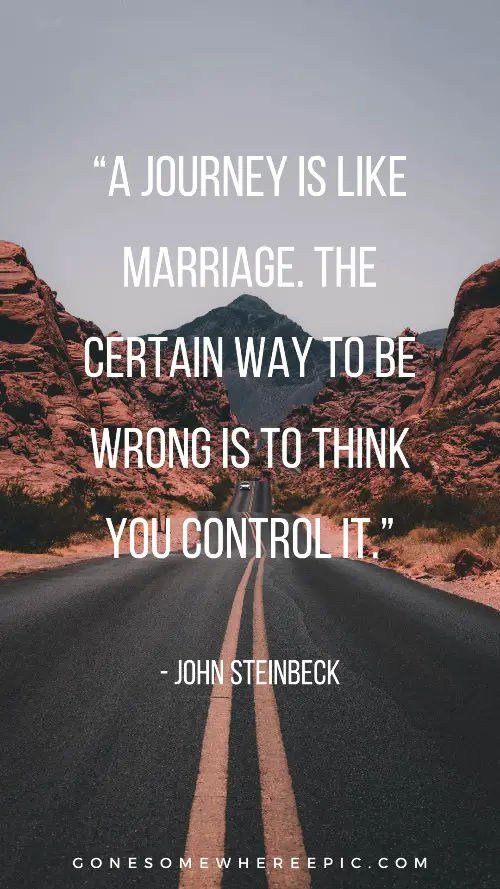 33. "I told the doctor I broke my leg in two places. He told me to quit going to those places." ~ Henry Youngman
34. People having babies.. and I'm like: "What country am I going to next?"
35. When life knocks you down, roll over and look at the stars.
36. Fifty shades of.. red, orange, pink, and purple?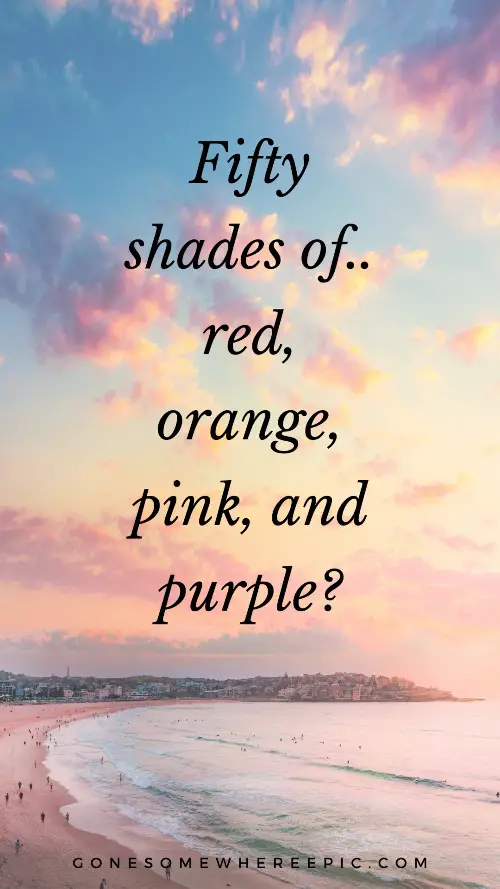 37. Drink heavily with the locals whenever possible." ~ Anthony Bourdain
38. "There is nothing safer than flying, it's crashing that is dangerous." ~ Theo Cowan
39. I wish I had never gone travelling. Said no one ever.
40. All you need is love a passport
41. Lets wander where the WiFi is weak.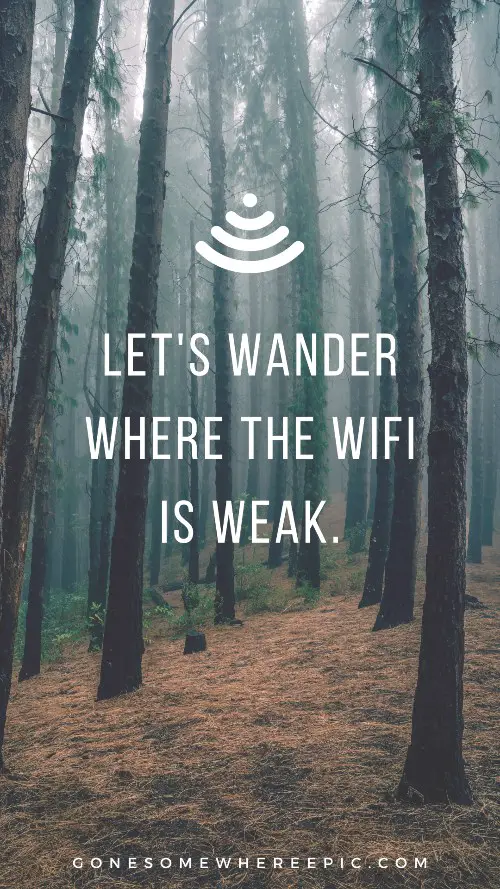 42. Girls just want to have.. sun?
43. Sun of a beach that's a nice sunset!
44. "I need a vacation so long, I forget all my passwords
45. "I'm in love with places I've never been to."
46. I'm busy.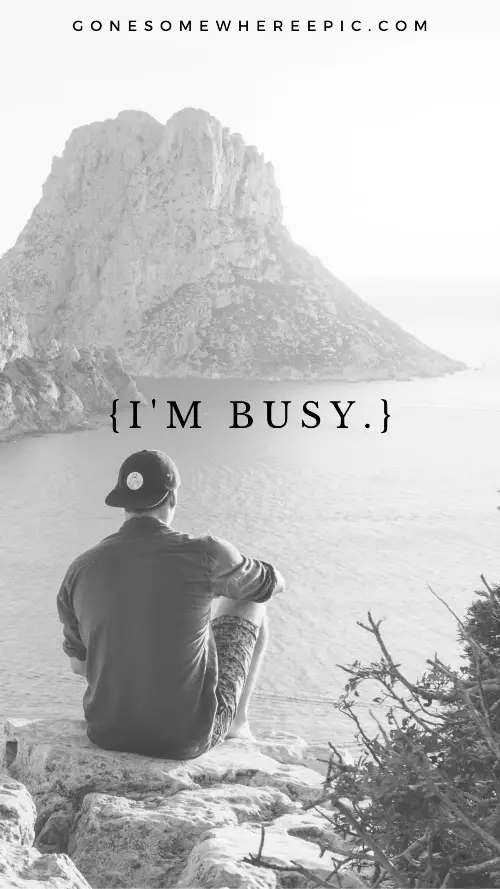 47. "I travel a lot, I hate having my life disrupted by routine." ~ Caskie Stinnett
48. Kilometres are shorter than miles. Save gas and take your next trip in kilometres.
49. A coconut a day keeps the doctor away.
50. This is me, walking down the aisle.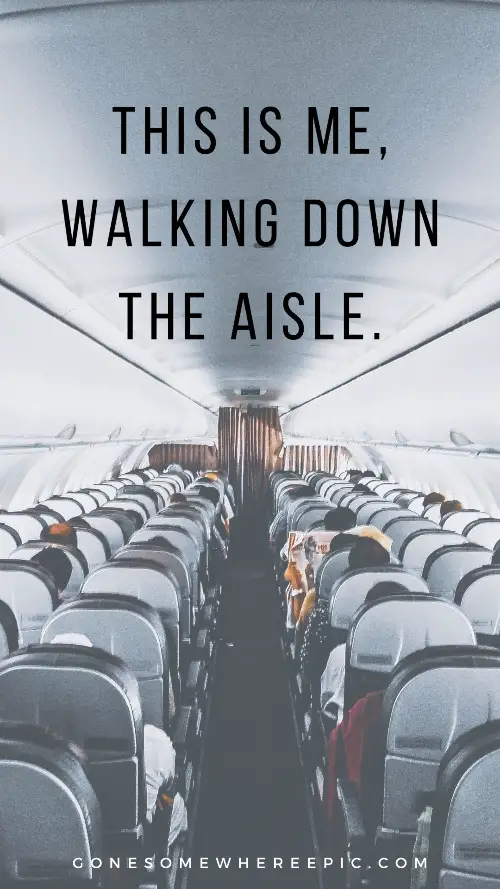 51. At the end of the day.. I'd rather like to have a lot of stories to tell, than a full bank account.
52. I know there is a flight leaving today that could bring me far, far away!
53. The tans will fade, but the memories will last forever.
Download your FREE 20-page Travel Planner Guide
And get access to all my best budget travel tips, checklists, additional freebies, and more.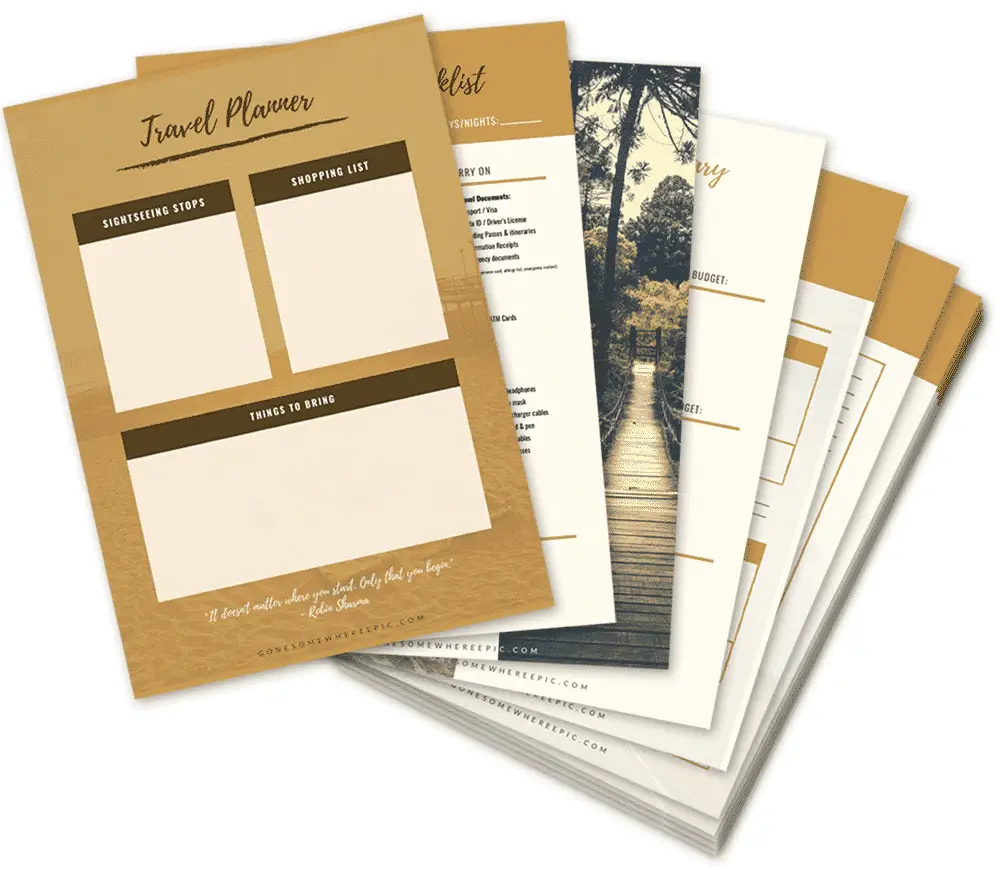 So there you have it – 53 of the most hilarious, cheeky and witty travel quotes to brighten up your day.
Further Reading: Itineraries
I hope this post made you laugh! Do you know any other funny travel quotes? Let me know in the comments, thank you!