Alright folks let's get down to the nitty-gritty of the UK's finest zoos!
For all you animal and nature lovers out there, the UK is a treasure trove of opportunities to get up close and personal with some of the coolest critters on the planet. These zoos not only give you a chance to see some amazing creatures in their natural habitats, but they're also a great way to learn about animal care and give the kiddos an educational experience they won't forget!
Now, I know you might be thinking "Bigger is always better," but let me tell you, size doesn't always matter. Take Shaldon Zoo, for example. It may not be the biggest zoo in Europe, but it packs a punch and is totally worth the visit if you're ever in the area.
What's pretty cool about British zoos is that conservationism is crucial and due to modernization and strict new laws, they all prioritize the well-being of every animal kept, so you don't need to worry about the best zoo in UK for animal welfare.
So! Without further ado, let's find out more about all the top zoos in England, Wales, Scotland, and Northern Ireland. Scroll on to read: 19 Best Zoos in the UK for the Perfect Day Out.
This post contains affiliate links. I will earn a small commission if you use these links.
20 Best Zoos in the UK for The Perfect Day Out
1. ZSL London Zoo, North London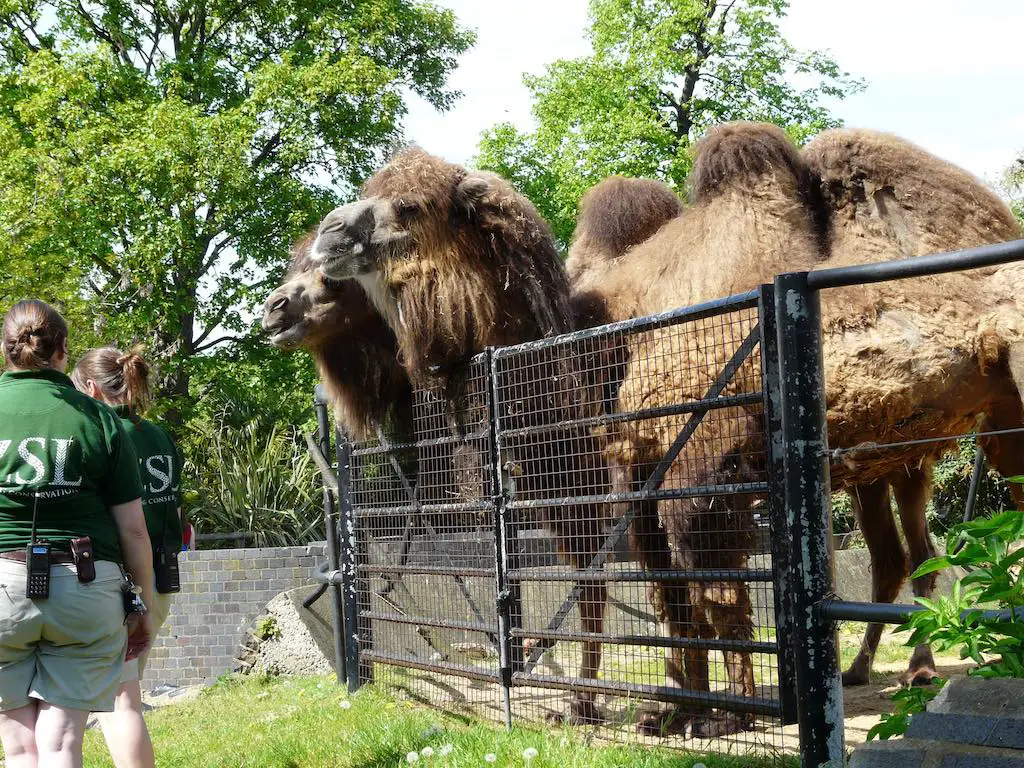 ZSL London Zoo is like the crème de la crème of all zoos, not just in the UK, but worldwide!
You wanna know why it's so dope? Let me break it down for ya! Firstly, it's one of the oldest zoos in England and people just can't get enough of it! It's like an institution, a staple, a must-visit for animal lovers everywhere. And, with the Zoological Society of London (ZSL) being a charity devoted to the worldwide conservation of animals and their habitats, you know you're doing some good while you're having a blast!
But wait, it gets even better! ZSL London Zoo is in the heart of one of the world's most vibrant cities, so you can get up close and personal with nature in the middle of all the action. And, with the zoo open daily until 4:00 pm, you can bet your bottom dollar that you'll have a wild time! The place is full of amazing wildlife and you'll learn all about how the folks at ZSL are working to protect their future. It's the perfect combination of fun and education, with a side of conservation for good measure!
And, if you needed any more convincing, check this out! The Director General of ZSL, Dominic Jermey, says that zoos like ZSL London Zoo play a crucial role in bringing wildlife back from the brink. So not only will you have a blast, but you'll also be contributing to a great cause!
All in all, ZSL London Zoo is the bee's knees and the cat's pajamas! So, what are you waiting for? Book those tickets and get ready for a zoo-per time!
Opening times: 10am-5pm daily
2. Longleat Safari Park, Dorset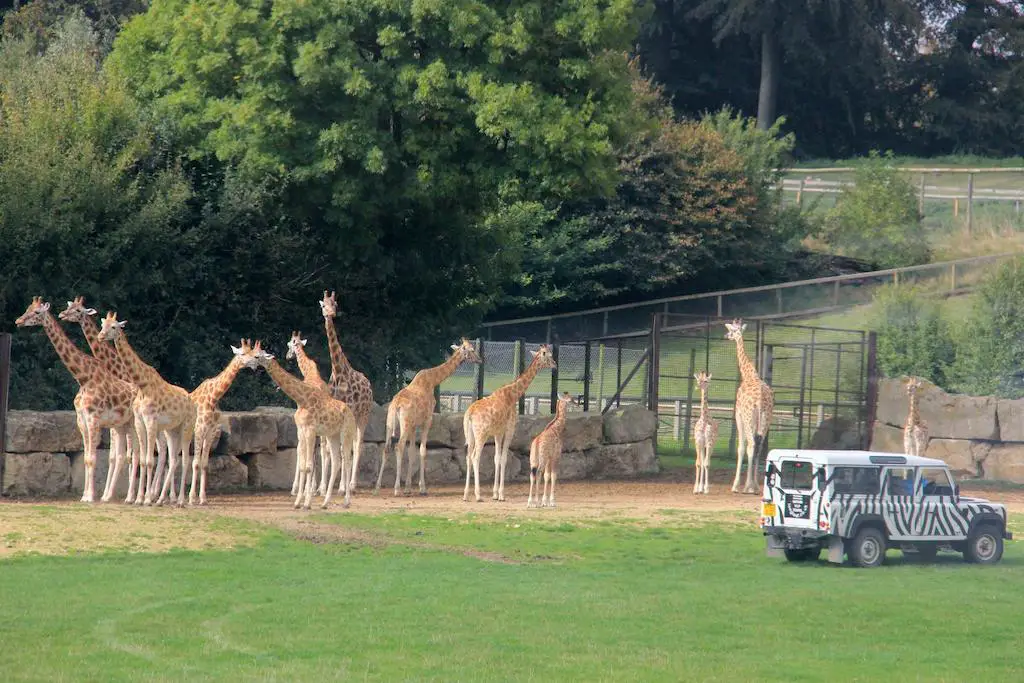 Looking for an adventurous animal-packed day out? Well, you better check out Longleat Safari Park – a hot contender for the best zoo in UK! This place is like the OG of drive-through animal attractions outside of Africa! Can you even believe that? They've been making memories for families since 1966, and they're still killin' it!
But Longleat Safari Park isn't just about the drive-through animal encounters, they've got everything from Penguin Island to Stingray Bay, Jungle Cruise, and even an adventure castle! It's a one-stop shop for a "roaring good time".
Oh, and let's not forget about the Longleat Estate's five lakes that provide some of the "best quality coarse fishing in Britain". And, if you're into miniature trains, they've got that too! The Longleat Railway is a "ridable miniature railway" and one of the busiest in the country! It's a scenic 1.25 mile journey through the woodland and along Half Mile Lake.
So, whether you're an animal lover, a thrill-seeker, or just want to relax and fish, Longleat Safari Park has got you covered! It's the "total package" if you will!
Opening times: 10am-5pm (open til 6pm on Sundays)
3. ZSL Whipsnade Zoo, Bedfordshire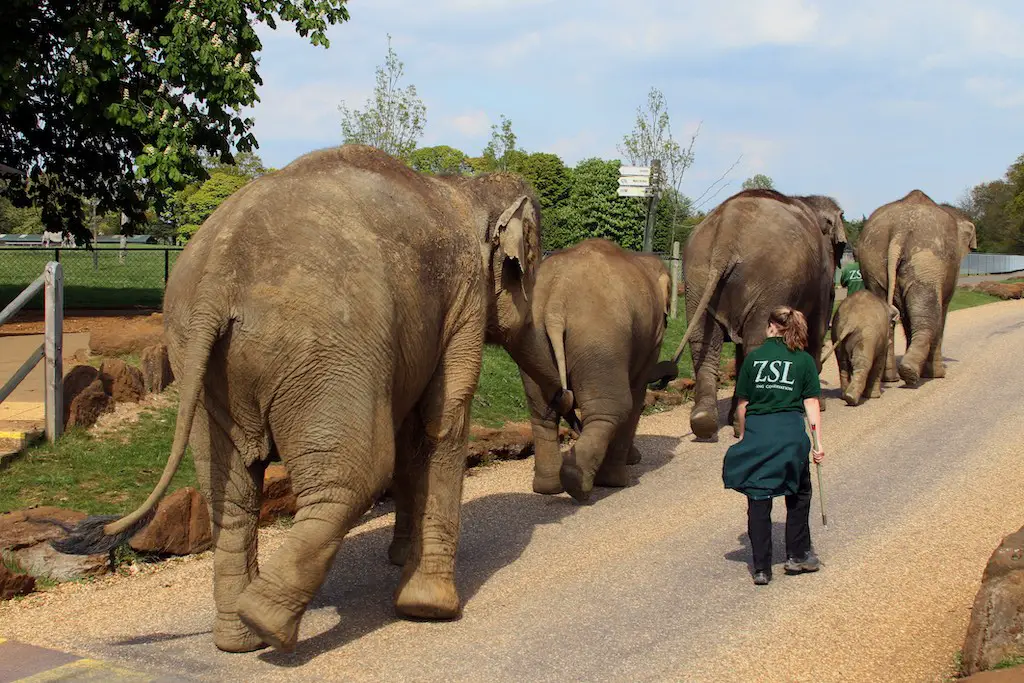 Let me tell you, if you're looking for a zoo that's the real deal and doesn't mess around, then ZSL Whipsnade Zoo is your jam! It's a wild ride of an adventure and not your average petting zoo, that's for sure.
This bad boy is the biggest zoo in UK and is spread over a whopping 243 hectares (600 acres), which is almost 17 times larger than London Zoo. So, if you're into giving animals some elbow room, this is definitely the place for you.
Now, I know what you might be thinking, "Bigger is better, but what about getting up close and personal with the animals?" Fear not, my friend, because the animals here have plenty of space to roam and live their best lives. Sure, you might not always get to see them right up close, but that's all part of the experience. The animals here aren't performing seals, they're living, breathing creatures.
Whipsnade Zoo is the epitome of what a zoo should be – a place for animals to call home and for visitors to get a glimpse into their world. So, if you want to have a wild time and meet some exotic creatures, this zoo should be at the top of your to-do list!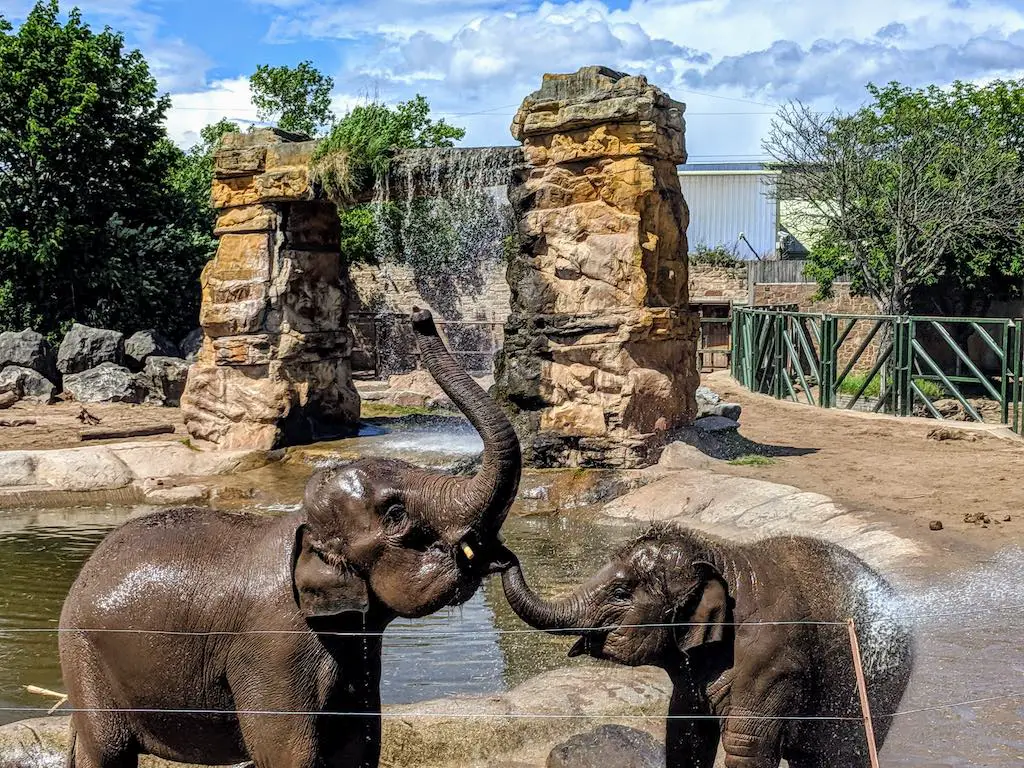 Well well well, if it ain't one of the UK's finest zoos we're talking about here! Chester Zoo is the real deal, and let me tell you why: it's widely regarded as one of the best zoos in the world, in fact: according to Tripadvisor it was voted the third best zoo in the world in 2016 and is one of the top 15 zoos in Europe.
Plus, being the most visited zoo in the UK with a whopping 1.5 million visitors annually, it's officially THE best of ALL zoos in Britain, with over 20,000 animals and 60 different species and over 128 acres – and still growing! Talk about a wild ride!
But let's not forget about the events, because Chester Zoo ain't just about the animals. They've got a "stunning Grade II listed venue" and an experienced events team to help you create a special event your guests won't forget, and that's the real icing on the cake.
So all in all, Chester Zoo is a zoo with some serious moves. If you're looking for a day filled with wildlife, great events, and a top-notch venue, this is your one-stop shop!
5. Flamingo Land, Yorkshire
Flamingo Land is the UK's only combined theme park, zoo, and holiday village – making it easily one of the top 10 zoos in UK as well as the best of all zoos in Yorkshire. And what's more, it's got a pretty cool history. It was even the first place in the UK to have an orca, Cuddles, reside from 1968 to 1971, and was renamed Flamingo Park Zoo around that time.
And talk about a "view to a thrill"! With magnificent views over Ryedale and the Yorkshire Moors, Flamingo Land is the largest amusement park in North England and is known for having a range of large-scale roller coasters that'll give you a heart-pumping adrenaline rush, like Kumali (a Vekoma Suspended Looping Coaster), Mumbo Jumbo, which was briefly the steepest coaster in the world, and Velocity, the UK's only motorbike roller coaster.
So, whether you're into chilling with some flippered friends or getting your thrills on the wild rides, Flamingo Land has got you covered!
6. Edinburgh Zoo, Scotland
Edinburgh Zoo is one of the best and most famous zoos in the UK, and here's why:
It's a tourist hot spot, with visitors rating it high on the scale of "amazing day outs".
It was the first in Britain to get rid of the cage bars and bring animals and visitors closer, creating a more natural experience.
You can find a range of animals from all around the world, from the bamboo-munching pandas to the ocean-dwelling penguins. It's like taking a mini-world tour without leaving the city.
It's the only zoo in the UK to host iconic giant pandas on loand from China.
You can read more facts about Edinburgh Zoo and the city in general here.
Anyway, according to their site, they've got a "whole bunch of talks and events lined up, including "Discover Asian small-clawed otters", "Dino Discovery tour", and "Discover giant pandas". And if you're feeling particularly adventurous, you can even "Discover penguins"!"
And don't forget, you can "support your zoo" by adopting an animal, or become a member and take part in all the exciting events and experiences they have to offer.
So, if you're looking for a wild time, Edinburgh Zoo is your jam!
7. Cotswold Wildlife Park, The Cotswolds
One of the best wildlife attractions in the UK is 160 acres of beautiful parkland and stunning gardens where you can take a stroll and get up close and personal with over 260 species of animals.
From getting eye-to-eye with the giraffes to walking with lemurs, you're sure to have a wild time! And let's not forget about the cozy Tropical House where you can find some cuddly tree-hanging sloths and other cute critters.
Just remember, if you're planning to go on a weekday, the park will be closed from 9 January until 9 February (with the exception of weekends when it's open from 10.00am until 4.00pm or dusk). So, if you want to avoid the crowds and have the park all to yourself, it might be better to visit on a weekday!
Overall, Cotswold Wildlife Park is a top-notch zoo providing a unique and exciting experience for animal lovers. So, what are you waiting for? Get your butt over there and have a wild time!
8. Blackpool Zoo, Lancashire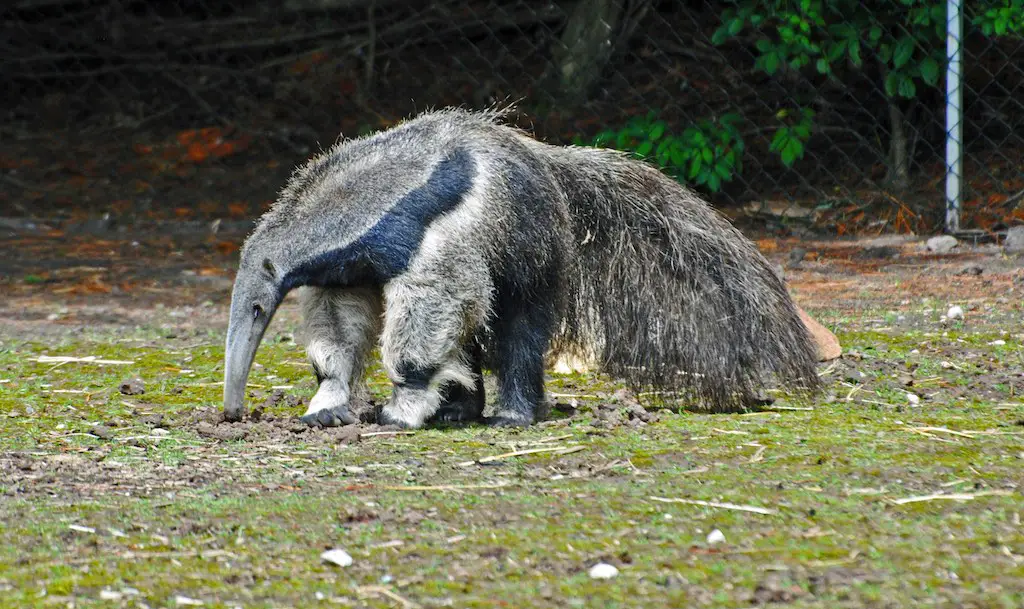 Are you looking for a zoo-perb day out? Well, look no further than Blackpool Zoo! This family-friendly zoo is located in one of Britain's favorite seaside hotspots and promises to be an educational and totally fun day out for everyone.
With over 1000 animals from A to Z (literally, Aardvarks to Zebras), Blackpool Zoo is a hidden gem that spans 37 acres of spacious parkland and lakes. And the best part? Kids under 3 get in for free, making it a budget-friendly option for families with little tykes.
But don't wait too long to visit, the car park fills up faster than you can say "here kitty, kitty" on busy days, so make sure to get there early. And, the tickets range from £7.50 to £18.99, so bring your wallets and get ready for a wild time!
9. Knowsley Safari Park, Liverpool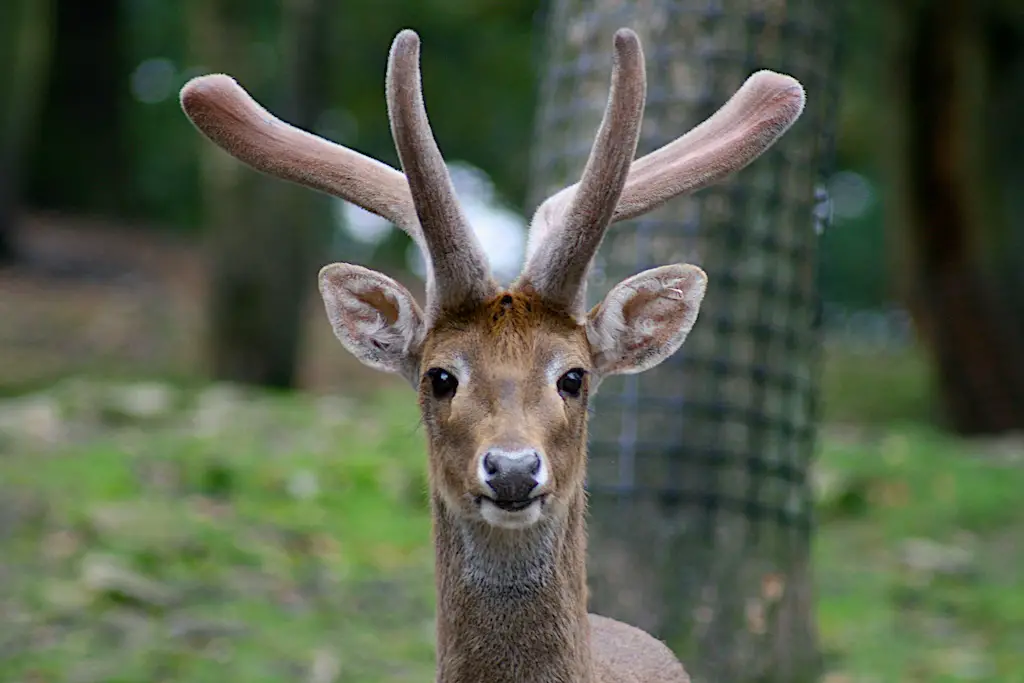 Now then, if you're looking for an epic safari adventure, then you should definitely check out Knowsley Safari Park. It's a real showstopper, and for good reason.
For starters, it's a full-fledged safari park, which means you get to drive through the animal enclosures and get up close and personal with the beasts. From baboons to camels, wildebeest to rhinos, you name it, they've got it.
And that's not all, this park is all about showcasing the best of British wildlife. It's got woods, grasslands, and water that serve as a home to some of the most magnificent creatures you'll ever lay eyes on, like stoats, weasels, grey and red squirrels, and even the graceful brown hares. Plus, it's not just about the animals, the park is also a botanist's dream, with bee and pyramid orchids, and all sorts of fungi from puffballs to stinkhorns.
Knowsley Safari Park is up there among the best zoos in the UK for animal lovers. The fact that it's a member of the British and Irish Association of Zoos and Aquariums (BIAZA) and the European Association of Zoos and Aquaria (EAZA) only adds to its credibility.
Be sure to add Knowsley Safari Park to your bucket list for an epic day out!
10. Colchester Zoo, Essex
Of the finest zoos in south of England, look no further than Colchester Zoo: it's like a wild kingdom of over 160 different species from all over the world, all living together in harmony in 60 acres of parkland and lakes. You'll go on a journey through different habitats, from the Komodo dragons' steamy jungle to the African plain, where you'll spot white rhinos, giraffes, ostriches, zebras, and kudus all chillin'.
And let me tell you, they've got some real rarities and endangered species, too. We're talking big cats, primates, and birds, as well as some cool insects and fish. Just be aware that due to some bird flu BS, some of the feathery friends are off-show for the time being.
But don't worry, there's still plenty of wildlife to keep you entertained. Just imagine it – you'll be like a kid in a candy store, but with animals instead of sweets!
Opening times: Mon-Fri: 9:30am-4:30pm, Sat-Sun: 9:30am-5pm
11. Paignton Zoo Environmental Park, Devon
Buckle up and hold onto your hats, because we're going on a wild ride to Paignton Zoo Environmental Park in Devon!
This joint is one of the most exciting places in the South West to get in touch with nature and learn a thing or two while you're at it. It's not just a zoo, it's a registered charity that supports conservation projects both in the UK and abroad, so you're not just having fun, you're doing good too!
With over 2,500 animals across 80 acres, this zoo has more species than anywhere else in the South West, including lions, tigers, giraffes, crocodiles, rhinos, lemurs, flamingos, meerkats, orang-utans, and even a Komodo dragon! The list is seriously endless, so you're guaranteed to see some seriously cool creatures that you may have never even heard of before.
According to a TripAdvisor review, Paignton Zoo Environmental Park is the place to be for a "great giraffe experience day out." So grab your friends and family and head on over to this one-of-a-kind zoo for a day filled with animal sightings, learning, and good vibes.
12. Wild Place Project, Somerset
Well, Wild Place Project is definitely one of the coolest zoos in the UK! It's a fun family attraction that gives you the chance to get up close and personal with some pretty amazing animals from all over the world. From the "mischievous" lemurs of Madagascar to the "magnificent" European brown bears, you're sure to be entertained all day long.
Not only that, but you can feel good about your visit because it supports the park's conservation efforts. It's run by the Bristol Zoological Society, which was previously the sister site of Bristol Zoo until it closed down in 2022. But don't worry, the Wild Place Project will soon be the new Bristol Zoo and home to even more exhibits!
So, if you're looking for a fun-filled day out with a side of conservation, the Wild Place Project is definitely the place to be!
13. Welsh Mountain Zoo, North Wales
Shwmae guys! If you're lookin' for a chill and wild time in North Wales, Welsh Mountain Zoo should definitely be on your list! It's got all the goods – from being a fun-filled day out to having a ton of furry and feathered friends for you to meet. And the best part? It's not gonna break the bank!
This zoo's got a pretty rich history, starting way back in 1963 by a wildlife enthusiast named Robert Jackson. It covers 37 acres of pure animal kingdom magic. And seems like it's getting plenty of love, with 45K views, 204 likes, 83 loves, 33 comments, and 599 shares on Facebook.
In short, if you want to see some amazing creatures and have a blast, Welsh Mountain Zoo is where it's at!
14. Port Lympne Reserve, Kent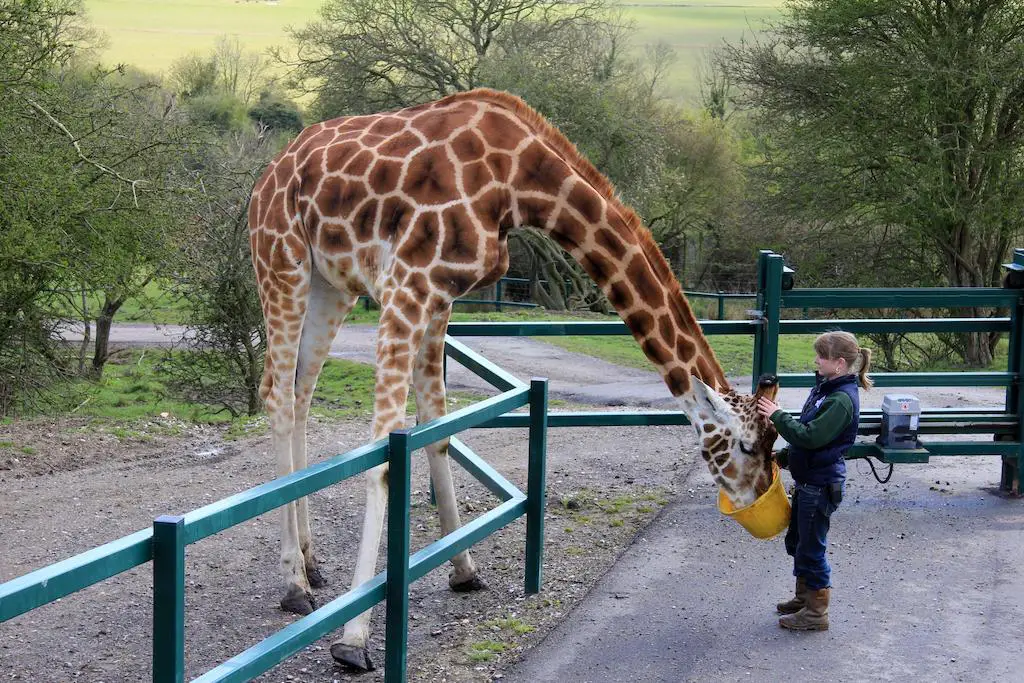 Check it out: Port Lympne Reserve in Kent is a straight up sanctuary for rare and endangered animals. They're all about putting the animals first and making sure they live like royalty, from their digs to their grub.
People are saying this place is the bee's knees for a family day out. Set on 600 acres, with over 650 rare and endangered animals, you're bound to find something that tickles your fancy. Just keep in mind, it's not your typical zoo, it's more of a reserve, so you might need a little bit of luck to see the animals you're hoping for.
However, there have been a few gripes about the lack of recycling facilities and complimentary bottled water. Some folks think that in a place like Port Lympne Reserve, protecting nature and minimizing waste should be their number one priority, and they should have recycling front and center.
15. Marwell Zoo, Hampshire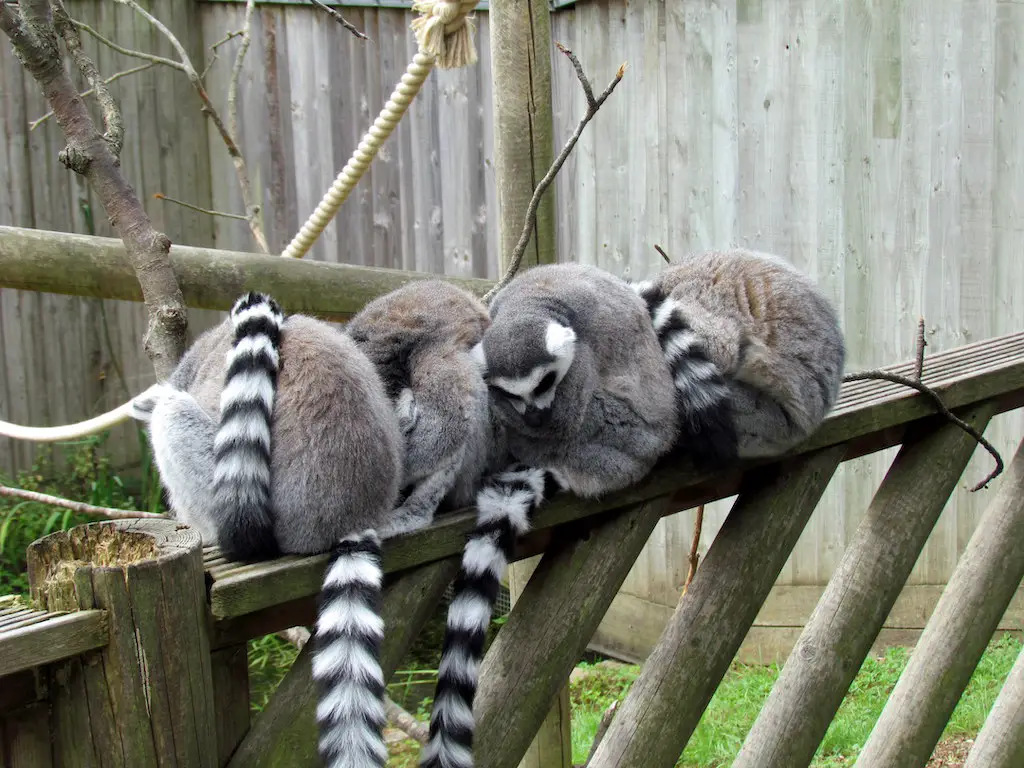 You better believe it, this zoo's got plenty of outdoor space for you to get your animal fix, with a bunch of animals and activities to keep you entertained all day. They've got everything from the tallest creatures on land (giraffes, duh!) to the fiercest predators (tigers and leopards, oh my!), to the cutest critters (meerkats and penguins, anyone?)
But hold up, before you head over, you gotta book your tickets online in advance, cause they're sticklers for that kind of stuff.
Considered one of the best family-friendly zoos in the UK, Marwell Zoo is a 140-acre park with 5 adventure play areas, so you won't have trouble finding something to do. And the best part? It's run by a registered charity called Marwell Wildlife, so you'll be supporting some good causes while having a blast!
So, what are you waiting for? Book those tickets and let's get wild at Marwell Zoo!
16. Howletts Wild Animal Park, Kent
What's up my animal-loving friends! Have you ever heard of Howletts Wild Animal Park in Kent, UK? This place is lit, fam! It's a 90-acre wild adventure in beautiful ancient parkland, perfect for a crazy day out with the whole squad.
And let me tell you, they don't mess around when it comes to animals. They've got over 390 creatures, including Kent's only giant anteaters, the biggest herd of African elephants in the UK, and more gorillas, leopards, and monkeys than any other zoo in the area.
But it's not just about seeing animals, it's about conservation too. Howletts is a breeding sanctuary for some of the most endangered species in the world, with over 300 animals across 47 species. They're all about saving the animals, and you can learn more about their welfare initiatives while you're there.
Opening times: 9:30am-5pm daily
17. Folly Farm Adventure Park & Zoo, South Wales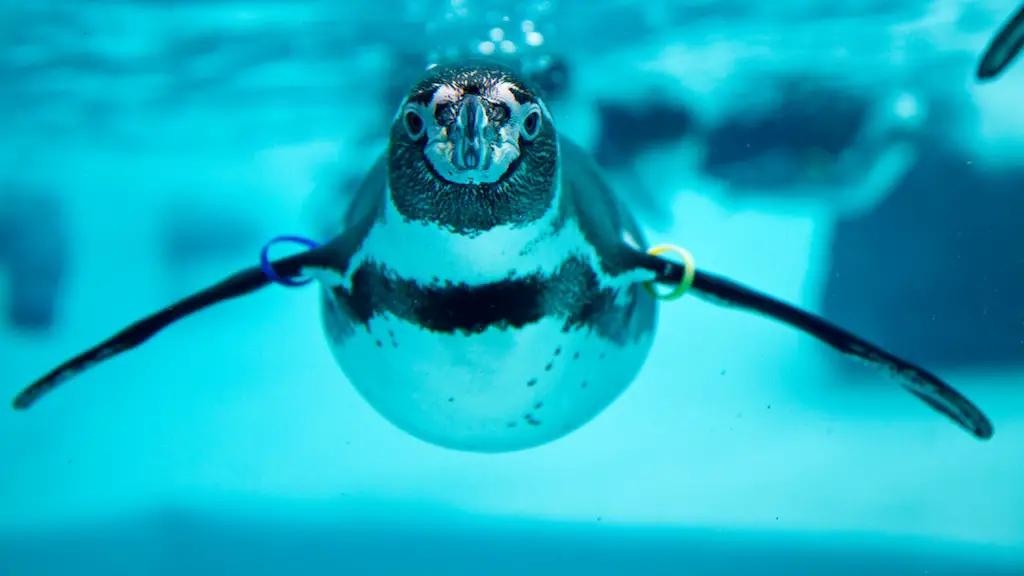 Folly Farm Adventure Park & Zoo in Wales, UK is a super wacky place to be!
It's not just a farm, it's a whole lotta fun, with over 750 animals to see and 17 different rides in a vintage funfair. You can get up close and personal with farmyard friends, and even hand-milk goats at certain times of the day.
Folly Farm was founded by Glyn Williams and his wife Anne in 1987, as a working dairy farm run by Glyn's family for three generations. It may have started out as a dairy farm, but it's come a long way since then! They've got 120 acres of fun and adventure, so there's something for everyone. The name may not describe everything the park has to offer now, but it's part of their story and they're fond of it.
In short, Folly Farm Adventure Park & Zoo is the perfect place to let loose, have some fun, and see some cool animals all at the same time!
18. Belfast Zoo, Northern Ireland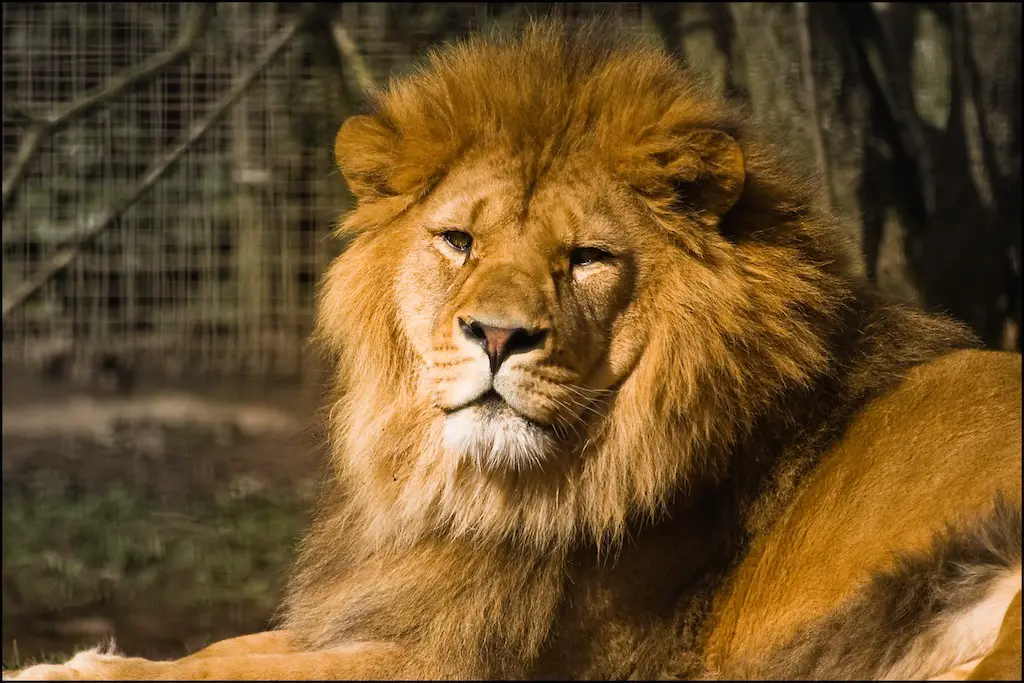 The Belfast Zoological Gardens is like a wild kingdom of its own, with over a thousand animals of 120 species, and a ton of stories that'll leave you goin' "WOW!"
It really is one of the best zoos in UK, the place has been around since 1934 and it's a real hidden gem in Belfast, with its hills and caves that are steeped in rich history. And have you heard about the tale of Sheila the Elephant and Denise Weston Austin? That's one story that's worth hearin'.
If you're feelin' adventurous, why not walk in the shoes of a zookeeper and learn more about the animals and their habitats? Or if you're lookin' for a unique Valentine's Day experience, take your special someone to the Belfast Zoo and treat them to a wild and amazing day!
19. Twycross Zoo, East Midlands
Twycross Zoo is among the most popular zoos in the UK for being home to the largest collection of monkeys and apes in the Western World. This place is a real swinging scene, with a ton of different species of primates, including Bonobos, Chimpanzees, and Crowned Lemurs.
But that's not all, this spot also has other cool critters like Giraffes, Humboldt penguins, and Great grey owls. If you're a fan of goats, they've got you covered too with their Domestic goats. And if you're looking for a little more excitement, check out their Gruffalo Discovery Land, it's the cat's meow!
And the best part? If you're an NHS worker, you can get in for free in January! How cool is that?
20. Tilgate Nature Centre, West Sussex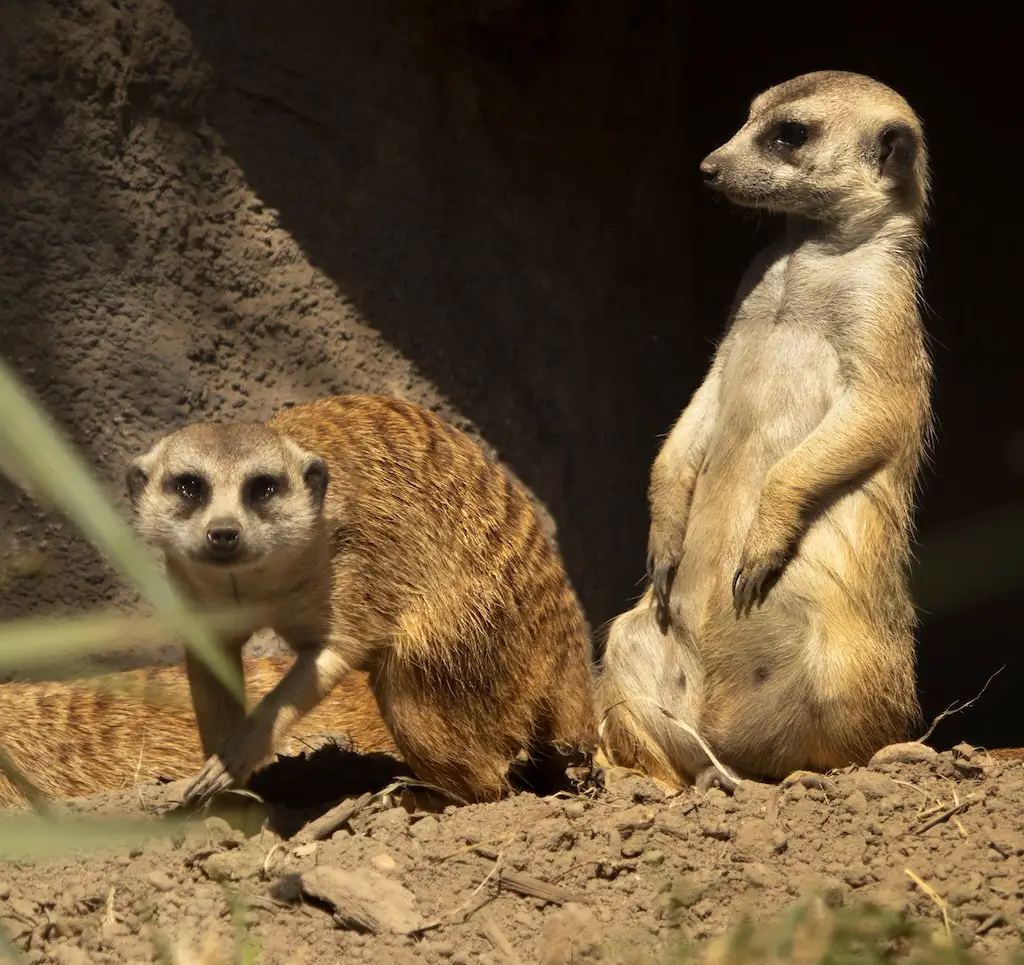 With a whopping 70% of TripAdvisor reviews giving it 5 stars, Tilgate Zoo near Crawley, West Sussex, has been voted overall best zoo in UK and is a pretty cool place to visit.
It's got something for everyone, from little ones to big kids. It's a quick jaunt from Crawley and easy to find, but you'll need to cough up some cash for parking. You can take a picnic with you, or chow down at the cafe or Smith and Western restaurant.
And oh boy, you won't be disappointed with the Tilgate Nature Centre! It's got a staggering 144 different species, from otters to owls, tapirs to terrapins, and even reindeer to raccoon dogs. You can check out public talks and feeds, holiday activities, or even book a special experience, like "Meet the Meerkats".
Whipsnade Zoo: 600 acres
Flamingo Land: 375 acres
Marwell Zoo: 140 acres
Wild Place Project: 136 acres
Chester Zoo: 130 acres
Folly Farm Zoo: 120 acres
Edinburgh Zoo: 92 acres
Twycross Zoo: 80 acres
Paignton Zoo: 80 acres
Colchester Zoo: 60 acres
Belfast Zoo: 55 acres
Welsh Mountain Zoo: 37 acres
Blackpool Zoo: 37 acres
ZSL London Zoo: 36 acres
List of UK Safari Parks by Size
Longleat Safari park 9000 acres
Port Lympne Reserve: 600 acres
Knowsley Safari Park: 494 acres
Cotswold Wildlife Park: 160 acres
Howletts Wild Animal Park: 90 acres
Tilgate Nature Park: 17 acres
If you're ever wondering where's the best zoo near me, take a look at this interactive map of all the best zoos in the UK and you'll likely find one pretty close by!
Conclusion: 20 Best Zoos in the UK for The Perfect Day Out
That's a wrap on the best zoos in the UK! From London to Cheshire, we've got a menagerie of amazing animal attractions to choose from.
Now, if you're looking to be "the cat's meow" amongst your friends, I'd say that a trip to Chester Zoo is a must-visit. This place is a real "zoo-perstar", with over 400 species of animals and a reputation for being one of the best zoos in the entire world.
But don't just take my word for it – there are plenty of other "purr-fect" options to check out. Whether you're into wild safaris at Longleat or love getting up close and personal with the creatures at the Wild Place Project in Bristol, you're sure to have a "roaring" good time at any of these top UK zoos.
So there you have it folks, the "lion's share" of the best zoos in the UK. Get out there and see some animals, you won't regret it!
Download your FREE 20-page Travel Planner Guide
And get access to all my best budget travel tips, checklists, additional freebies, and more.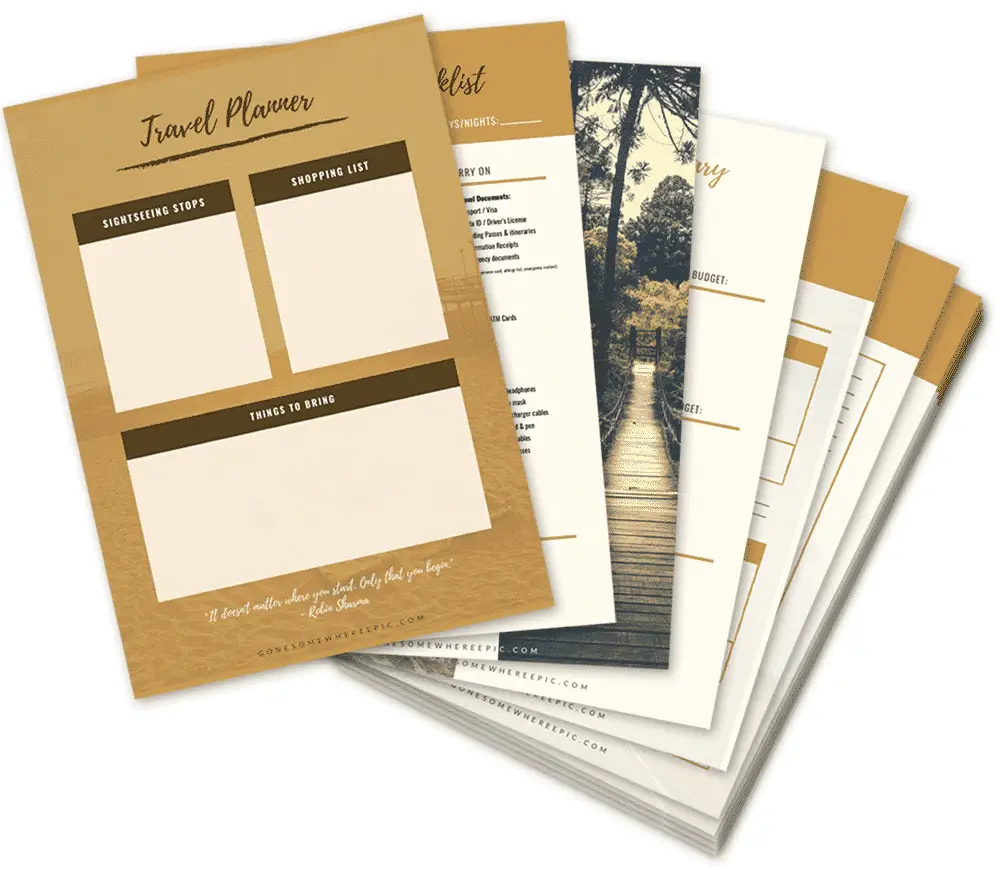 UK Travel Guides
For more in-depth reading about the United Kingdom, you can get your hands on a copy of these bestsellers below:
Book Your Trip to the UK: Budget Tips & Tricks
Flights: As always, I source the cheapest flights on the web from Skyscanner and Kiwi.com. They are considered the top flight search engines for the best deals.
Accommodation: I use Booking for the best hotel deals and HostelWorld for the cheapest stays. If you're considering Airbnb, be sure to check Vrbo to find cheaper vacation stays. 
SIM cards: DrimSim is a universal SIM card that isn't tied to an operator and works in any country/region.
Travel Insurance: Stay protected from theft, injury, illness, and cancellations. A safety net in case anything goes wrong, I never leave without it. World Nomads is my favourite agent for total peace of mind.
Tours & Excursions: I book all my fave activities and guided tours on Get Your Guide & Viator – they do superb deals whilst offering excellent customer support.
Renting a car? I always use DiscoverCars, make sure you book your car hire in advance. For airport transfers, I use KiwiTaxi for the best deals.
Need to store your luggage in a locker? Use Radical Storage to store your stuff in a locker in any city for just $5 per day.
Head over to my Travel Tools page for all my best travel tips & advice and everything you need for your trip.
I hope you enjoyed reading my post: 20 Best Zoos in the UK for The Perfect Day Out, and check these out some day.
Let me know what you thought in the comments, thank you!