Best Travel-Themed Puns for Instagram and TikTok [2023 Edition]

A complete list of the best travel themed puns for Instagram reels
You've been dreaming about your next adventure for ages. Your passport is gathering dust and your suitcase is begging to be filled. You're ready to take off and see the world!
But before your trip takes flight, you need to come up with some clever Instagram and TikTok captions. After all, your followers need to know where you're heading and what you're up to on your journey. That's where these travel puns come swooping in to save the day!
Planning your trip? Use my favorite resources!
🏨 Accommodation: I recommend Booking.com
✈️ Flights: for the cheapest flights, I use Skyscanner
🚗 Rental Car: I recommend Discover Cars
🛡️ Travel Insurance: for the best deals I rely on SafetyWing
Best Vacation Puns for Instagram and TikTok
Ultimate guide to all the best short travel puns and travel captions for Instagram reels and TikTok. Includes travel puns for couples, funny vacation puns, and more.
Don't Just Wing It – Use These Air Travel Puns
The first leg of your trip starts at the airport. Capture the excitement before takeoff with these flying humor-filled captions:
Jet setting to [location]! ✈️
Today's forecast: 100% chance of adventure! ☁️
Taking a quick trip to paradise. Be back never! ✌️
Dear luggage, please don't get lost on my vacay! 🧳
This girl is ready for takeoff! 🛫
Flying high on vacation vibes ✈️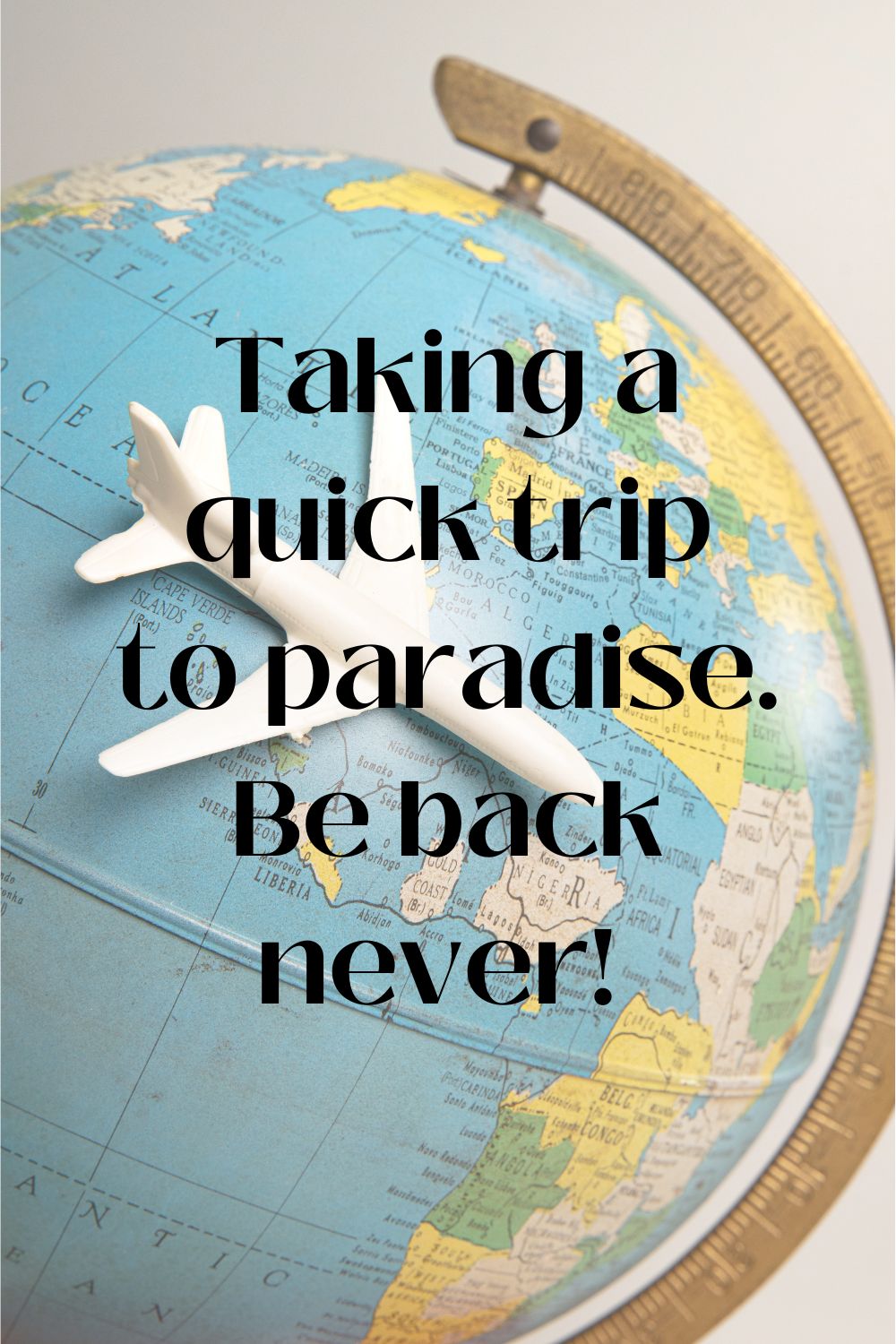 Sitting on the plane for hours can get tiresome. Keep your followers entertained during the flight with a funny airline pun:
This flight is really draggin' on. Get it? Dragon! 🐉✈️
Turbulence? More like turbo-fun! ✈️
Forecast from my airplane window: Cloudy with a chance of adventure! ☁️✈️
Wingin' my way to [destination]! ✈️
Time to fly like an eagle to [location]! 🦅
Don't forget a punny post when you finally land at your destination. Mark the end of a long haul with:
Hello [country], you're lookin' fly! 🛬
My flight just landed in paradise! 🌴
Aloha to vacay days! Just touched down in Hawaii! 🏝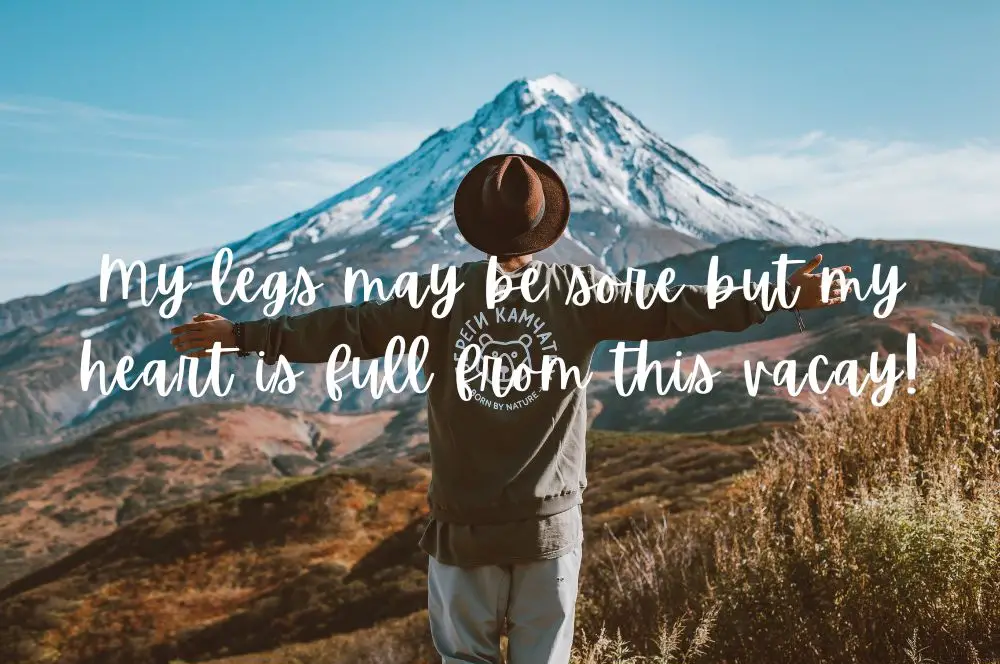 Set Sail With Clever Cruise Captions
If you're headed on a cruise for vacation, you'll need some embark-worthy puns for the 'gram. Capture the fun before setting sail with:
Anchors away! My cruise vacation is finally here! ⚓️
Cruise control to relaxation mode: activated ⛴️
I sea a cruise getaway in my future! 🛳️
Don't worry, my ship has sailed! ⛵️
All aboard the party ship! 🚢
After a day spent island hopping and soaking up the sun, post:
Photos from today's adventures coming in waves 🌊
I'm soaking up this vacay like a sponge! 🧽
Tan lines, salty hair, don't care! 👙
S.S. Chillin' is officially sailing through paradise 🌴
Before pulling back into port, bid farewell with:
Bye bye ocean, until we sea each other again! 🌊
My cruise adventure has sailed off into the sunset🌅⛵️
Docking home soon – see you later paradise! ⚓️
👉 Make sure you check out all the best travel hashtags for your Instagram posts
Road Trip Your Way To LOLs
If your vacay plans involve a road trip, make sure your social posts map out the hijinks. Announce the journey with:
Buckled up for a road trip adventure! 🚗💨
Rolling out to [destination] – let the good times and tunes road! 🎶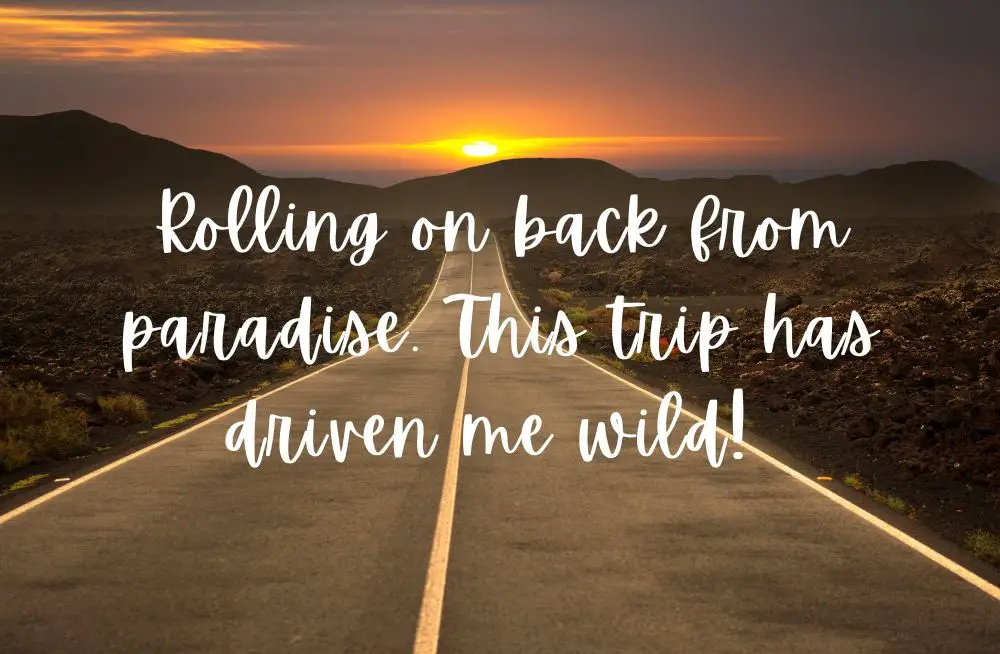 Document all the wild fun with captions like:
Road trip views for days! 🚙🌄
Quick pit stop for snacks and stretch sesh! 🥨🌳
BRB – taking the scenic route! 🚙🌲
When you finally make it to your destination, express your road trip glory with:
We put the 'venture' in adventure on this road trip!🗺
That journey was a drive! But we made it to [location]! 🏰
Road trip complete – let the real adventures begin! 🚙🎉
Backpack Your Way To Humor On Foot
For the explorers looking to traverse a new place by foot, you'll need puns tailored to backpacking adventures. Start by announcing your active getaway:
Backpack packed – I'm ready to take a hike! 🎒⛰
About to wander off into vacation land! 🥾✈️
Let the outdoor exploring shenanigans begin! 🏞
Keep your followers laughing with cheeky updates like:
Views from the top stay winning! 🏔
Just out here getting my daily steps in! 🚶‍♀️
Who needs the gym when you can hike ancient ruins?! 🏛
Wind down your physically demanding adventures with captions like:
My legs may be sore but my heart is full from this vacay! 🥾❤️
And that's a wrap on this backpacking adventure! 🎬
Until next time [location]! My feet and I had a blast! 👣
👉 Related: here's 34 Inspirational Travel Quotes to Fuel your Wanderlust
Resort To Tropical Humor For Beach Getaways
If you're spending your holiday simply chilling at a gorgeous tropical resort, don't forget the pun-filled posts! Set the tone with:
Aloha vacation! Off to paradise! 🌺
Time to turn up the heat on this beach vacay! 🌡️🏖️
Ready to soak up some sun, fun and adventure! ☀️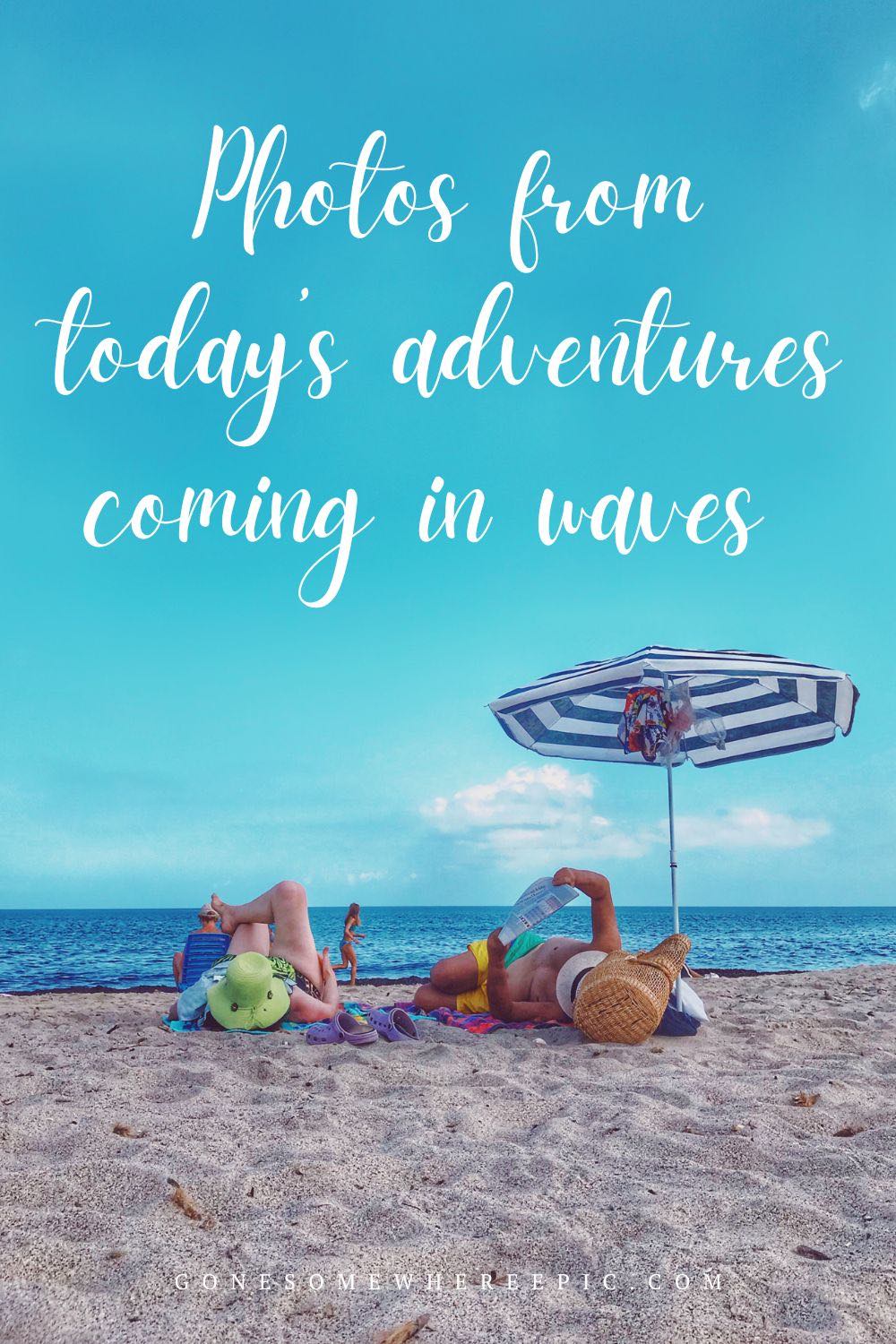 Keep the puns rolling after sunset with:
Tonight's forecast: Clear skies with a chance of adventure! 🌙✨
Vacation mode: activated. Mai Tai: shaken. Feet: up. Zzzz 🍹😴
Meet me at the tiki bar for sunsets & chill vibes! 🍹🌅
Before you leave, bid a pun-derful farewell with:
Farewell for now [resort]! Stay bikini-ful! 👙
My tan has faded but my memories here will last forever! 🏝️👋
Until next time, paradise! This vacay was re-juvenating! 🏝️
Trek Your Way To Laughs On A Jungle Adventure
If you're headed into the heart of the jungle, make sure your social captions are full of wilderness humor!
Kick off the start of your expedition with:
Ready to go out on a jungle limb for adventure! 🌴🥾
Time to get wild on the trails and tree-ks of [location]! 🌲🚶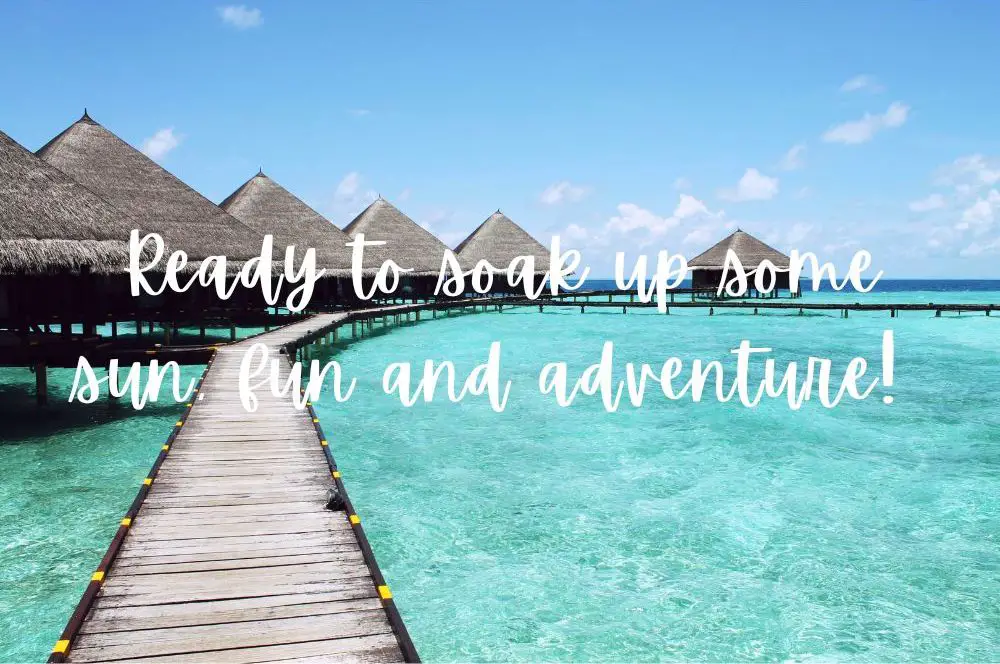 Keep up your hilarious documentation out among the flora and fauna:
Took a dip in the lagoon today! Crossing fingers for no croc or gator sightings! 🐊😅
Note to self – pack 5x the bug spray next time! 🦟🔥
When you're lost in nature's beauty but also just straight up lost! 😂🤷‍♀️
Wind down in the wilderness with:
My jungle trekking days have come to an end for now. Sloth-ya later, rainforest! 🦥👋
No wifi out here but found the best connection – me and nature! 🌎✨
My inner Tarzan is sad this jungle vacay is over! 🧗‍♂️💔🏝️
Channel Tropical Humor For Island Getaways
Island vacations call for their fair share of humor too! Start your exotic getaway with:
Palm trees, sunsets and no regrets! Off to island paradise! 🌴
Time to ditch the mainland and island hop! ✈️🏝️
Ready to soak up some sun and bask in this island breeze! 🌬️😎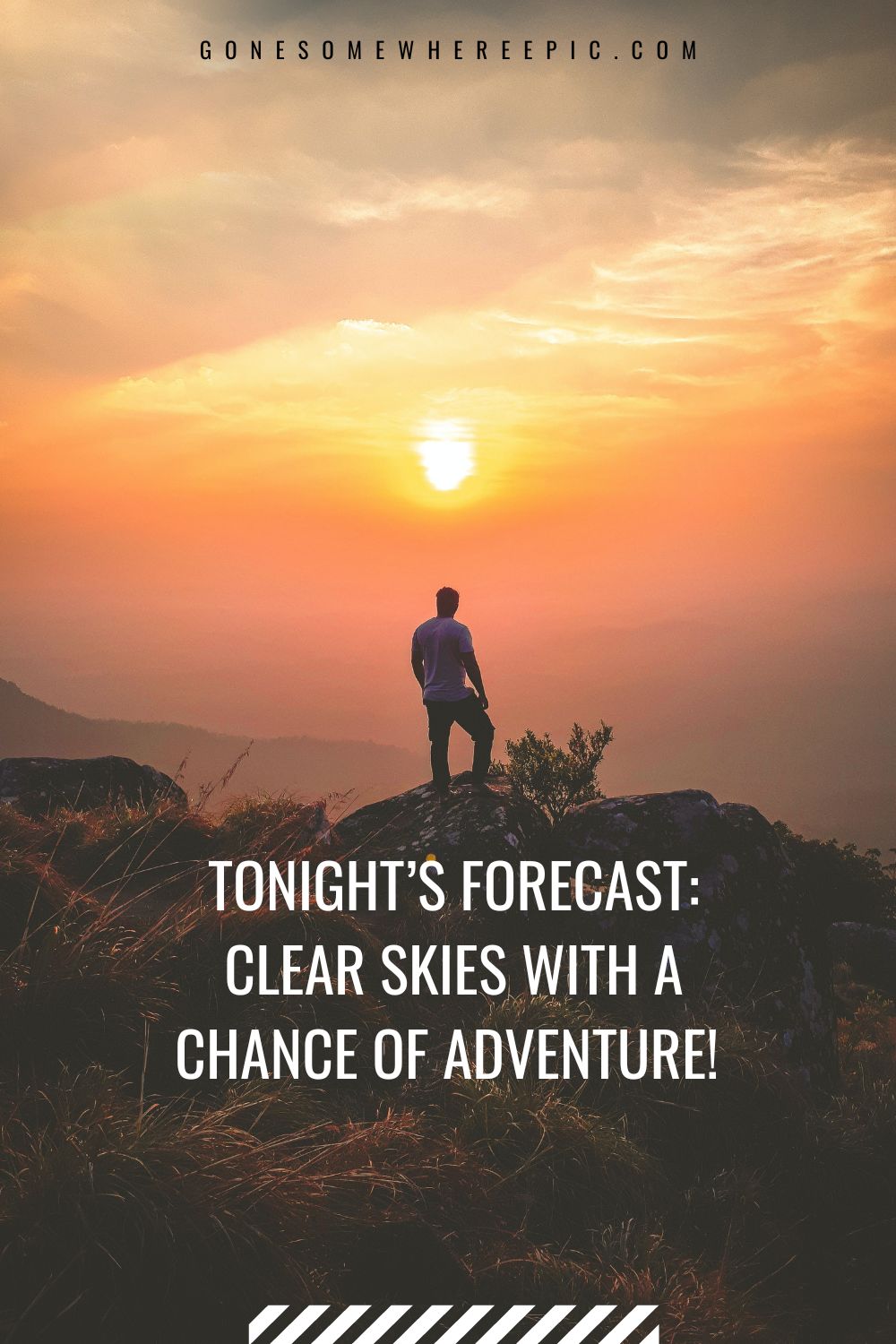 Drop cheeky captions as you explore white sand beaches and turquoise waters:
If you need me, I'll be under the sea! 🐠🌊
Channeling my inner mermaid today! 🧜‍♀️🌊
Quick hammock nap then back to snorkeling I go! 🌴😴
Before heading home, say goodbye with:
Farewell [island]! I had an ex-isle-nt time! ✌️
My island daze have come to an end for now! 🌴🚤
Till I can dip my toes in your waters again! 🏝️👋
👉 For more hilarious quotes, read: 53 Funny Travel Quotes to Brighten up your Day
Zip Through Your Trip With Amusing Adventure Puns
No matter what activities you plan on trying, you'll need quirky captions to match.
For harrowing heights, post:
Today I conquered my fear of heights! Hello [activity]! 😱🎢
About to free fall into vacation mode! 😬🪂
Share funny musings after trying local cuisine:
Tastebuds have liftoff! What a delicious meal! 🚀👅
Cap off any heart-racing day with:
My heart is still racing but all these adventures were worth it! 🏃‍♀️💗
No matter how you choose to spend your vacation days, seamlessly blend humor into the journey with these amusing travel puns!
Don't Miss The Plane – Sum Up Your Trip With A Final Punny Farewell
As your getaway nears its bittersweet end, you'll obviously need to start packing up for your departure. But before you close the suitcase on your amazing trip, send it off with one final punny post!
If you're flying home, consider:
Wings up – it's time this bird flew the coop! ✈️🐦
My vacation has officially been clear for takeoff. Next stop – reality! 🛫😭
Taking a cruise back? Try:
Anchors away! This seafaring adventure has sailed its course! ⚓️
Road tripping home? Go for:
Rolling on back from paradise. This trip has driven me wild! 🚗🤪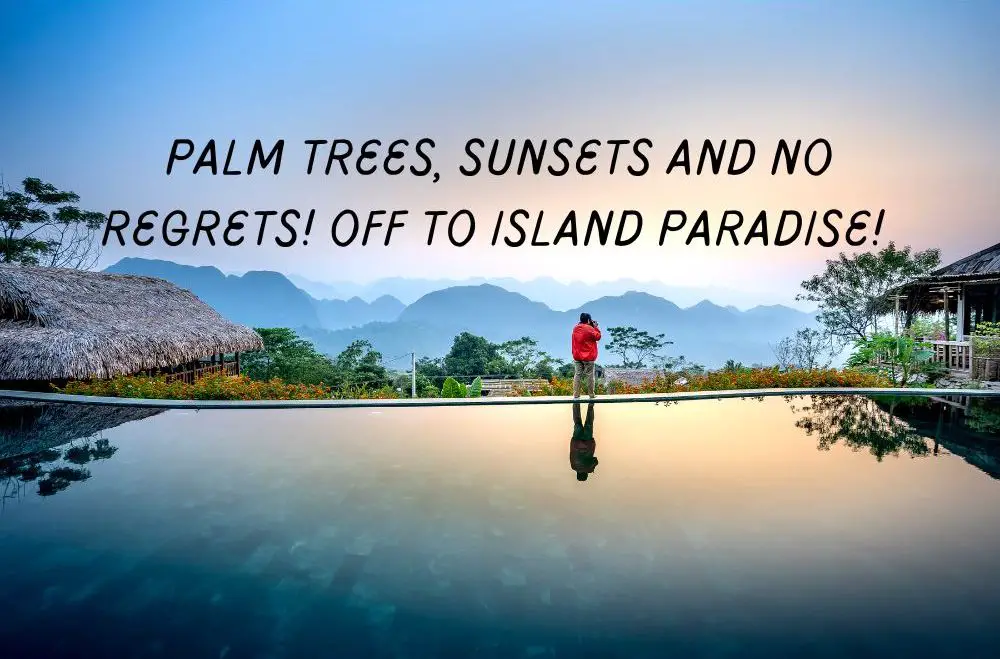 Download your FREE 100+ Travel-Themed Phone Wallpaper Bundle Kit below:
Wrapping up..
However you choose to return, wrap up your travels with a witty caption that perfectly captures the laughs and memories made.
Though your getaway may be coming to a close, you'll always have your pun-tastic posts to look back on fondly! They'll serve as the ultimate souvenirs reminding you of all the fun in the sun you had.
So go forth, traveler, and document your next grand adventure with the humor it deserves! These Instagram and TikTok travel puns will ensure you make the most of every moment – no post left behind.