28 Incredible Things to Do in Johannesburg, South Africa
Vibrant and colorful Johannesburg is the largest city in South Africa, and is the industrial and financial hub of the country.
Famously known as Jo'burg or E'Goli, (meaning city of gold due to its history of gold mining), it's often mistaken as the capital due to being the largest and most populous South African city.
The wealth of arts and culture, and progressive mind-set have made the city much more than just a safari stopover. It is home to some of the best art galleries, museums, soaring skyscrapers, restaurants, studios, and roadside cafes in Africa.
Johannesburg is equally exciting for nature lovers with its numerous gardens, parks, and paleo-anthropological sites. Interestingly, the city is listed by UNESCO the 'cradle of humankind'.
Scroll on to read 28 of the most incredible things to see and do in Johannesburg, South Africa:
Johannesburg and Gauteng Attractions Maps
Johannesburg Essentials Checklist:
How to get to Johannesburg
The quickest way to get to Johannesburg from Cape town is to fly. The flight time is just under two hours. You can also take a bus, which takes about 12 hours, or a train, which takes about 24 hours.
Air: OR Tambo International Airport (JNB), is just 20km from the city center. You can book airport transfers here.
Car: It's left hand drive in South Africa and the roads here are easy to navigate within towns and resorts, although there are many potholes between regions. You can hire a rental car here.
Best time to visit Johannesburg
Winter in South Africa is June-August, when the city experiences cooler average temperatures of 50-64F. However, if you're looking to escape the cold winters of North America/Europe, Johannesburg is perfect for its hot climate from November-March.
Is Johannesburg safe for tourists?
Johannesburg has both safe and unsafe areas; it is important to be aware of which areas you are visiting and take precautions accordingly. Generally speaking, Johannesburg is safe for tourists if you take the necessary precautions.
28 Incredible Things to do in Johannesburg
#1. Stroll around Maboneng Precinct: Johannesburg's creative hub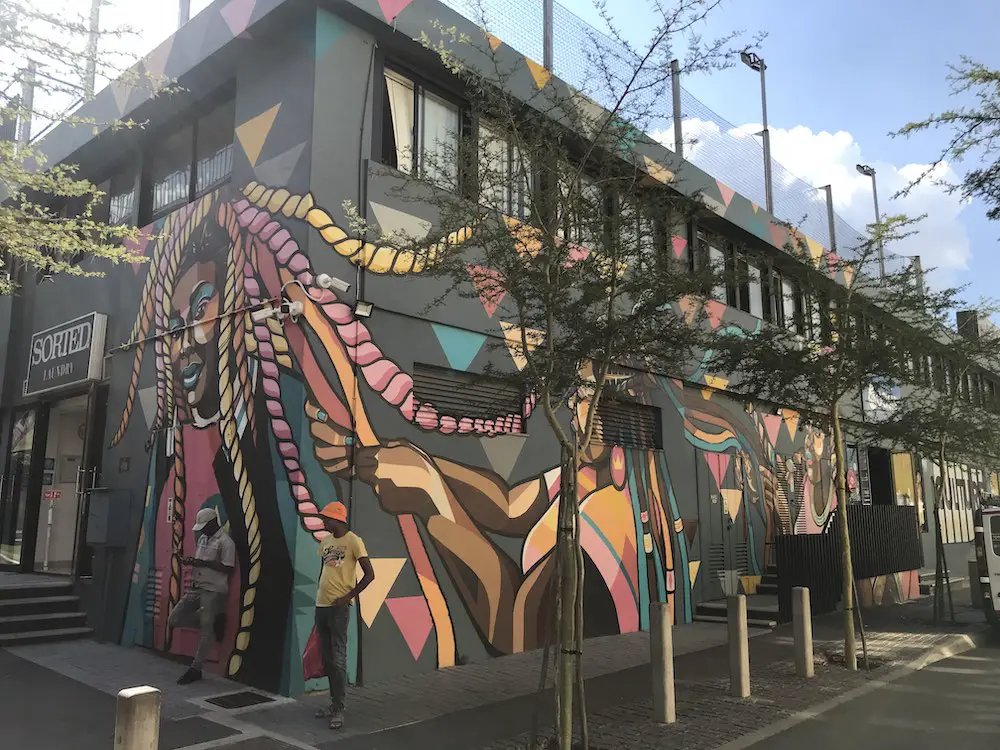 Formerly a run-down neighbourhood, Maboneng is now a perfectly glamorous urban vicinity with excellent shops, art galleries, restaurants, cafes, hotels, and apartments. The Weekly Market on main offers some of the best food and art from all over the continent, so you can easily spend a few good hours wandering from stall to stall.
Location: Fox St & Kruger St, City and Suburban, Johannesburg, 2094, South Africa
You can book a guided walking tour of Maboneng here:
#2. Visit the Apartheid Museum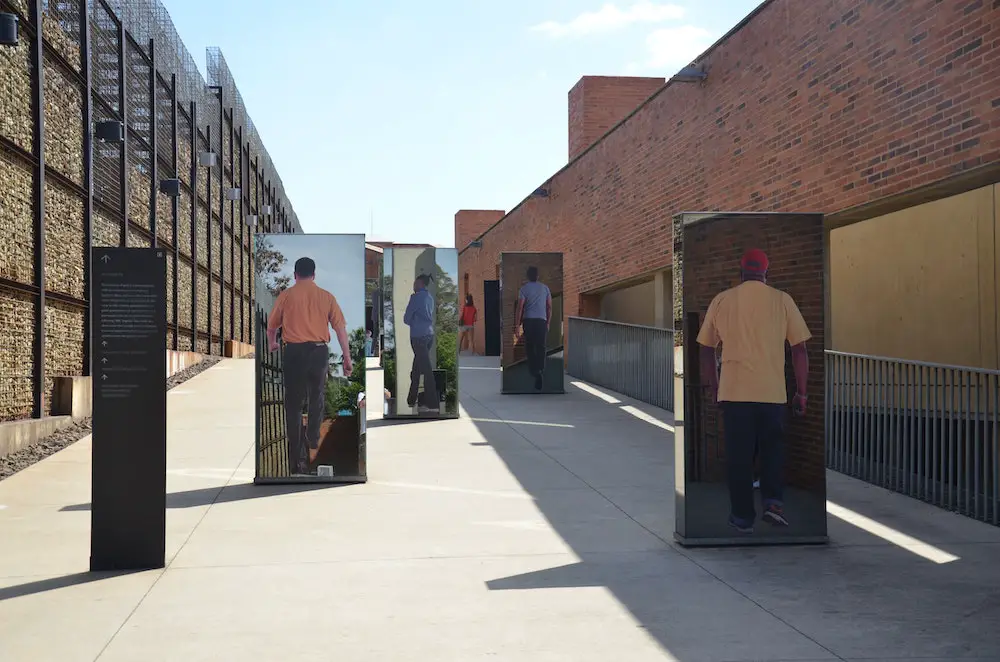 The Apartheid Museum is one of the most popular things to do in Johannesburg, which portrays apartheid stories through videos, pictures, and newspaper pieces. Even as you arrive at the entrance, you're ushered into one of two queues – a 'whites only' and a 'non-whites only' queue, based on your skin tone. Though this sets an unexpectedly tense vibe, this was in fact the daily norm in South African society not long ago!
Here you can take an educational journey through the dark years of oppression, to the birth of hope and democracy for an unforgettable experience.
Location: Northern Park Way and Gold Reef Rd, Johannesburg, 2001
Admission: R150 (adults), R100 (children)
Opening times: 9am til 5pm, Mon-Sun
For more information about the Apartheid Museum, click here:
Book your half day Apartheid Museum tour here:
#3. Drop by Constitution Hill
In the heart of the city centre, Constitution Hill used to be a prison but now offers a great insight into the remarkable history of South Africa. Three popular museums, called Number 4 Museum, The Old Fort Museum, and the Women's Goal Museum, showcase the historic movements carried out to protect basic human rights. The site is popular as the prison once held Nelson Mandela and Mahatma Gandhi.
Guided tours of constitutional hill are also offered, and visitors can attend hearings and witness judicial procedures.
Location: 11 Kotze St, Braamfontein, Johannesburg, 2001
Admission: R180 (adults full tour), R120 (adults highlights)
Opening times: 9am til 5pm daily
Why not combine Apartheid Museum with Constitution Hill in this half day guided tour:
>> Related post: What's the Coldest Place in South Africa? <<
#4. Explore Soweto and Mandela House
The south-western township, known as Soweto, is one of the large shanty towns that are found n all the major cities around the country. Soweto is also famous for being birthplace of South Africa's struggle for democracy.
About 20km from Johannesburg, it is here where the fight for freedom began, when black labourers were forced to live in segregation in small corrugated iron shacks. Must-see places here include Mandela House, the Hector Pieterson Memorial and Museum, and the house of Archbishop Desmond Tutu.
Did you know: Soweto is the ONLY place in the world where two Nobel Prize winners (Mandela and Tutu) lived on the same street? You can read more exciting facts about South Africa in this post.
Word of advice: Although Soweto has become a popular tourist spot, its still a shanty town where many indigenous South Africans live in confined spaces, in stark contrast to the large, highly-secured gated compounds where whites live. This is sadly a reflection of the stark inequality that still exists in the country to this day. So please bear in mind the risks involved in visiting an impoverished area with a low police presence – stay in groups where possible.
Location: Mandela's House: 8115 Vilakazi St, Orlando West, Soweto, 1804, South Africa
Admission: Mandela's House: R60 (adults), R20 (children)
Opening times: Mandela's House: 9am til 4:45pm daily
Here's some of my recommendations on booking a guided tour of Soweto if you prefer to be in groups and want to make the most of what this township offers:
#5. Eat a traditional African meal in Soweto
If you visit Soweto, you absolutely must try the local food that so many rave about. Here you'll discover the ultimate, authentic South African cuisine. The township's Kota Cuisine Festival draws thousands of visitors each year, all trying to get their hands on the local cuisine of multiple flavours and inspirations. Here's a clip of the famous Msanzi sandwich at the Kota Cuisine festival below:
Popular Post: 13 Places in Bali That You MUST Visit
#6. Visit the Cradle of Humankind
The Cradle of Humankind is a UNESCO World Heritage site that is just an hour's drive from Johannesburg. There are numerous paleo-anthropological areas, including Sterkfontein, a 40-metre deep stalactite cave linked to a lake.
You can also witness Mrs Ples's skull, the remains of a being that scientists believe to be a distant relative to all humankind, suspected of having resided in the country about 2.5 million years ago.
A guided excursion trip to the facility gives a fascinating insight into the history of the Cradle of Humankind.
Location: Gauteng region
Admission: R175 (adults), R105 (children)
Opening times: 9am til 5pm daily
Book your Cradle of Humankind half day tour tickets here:
Top 10 Independent Cafes in Johannesburg
Top 10 Cheap Eats in Johannesburg
#7. Spend a day in Pretoria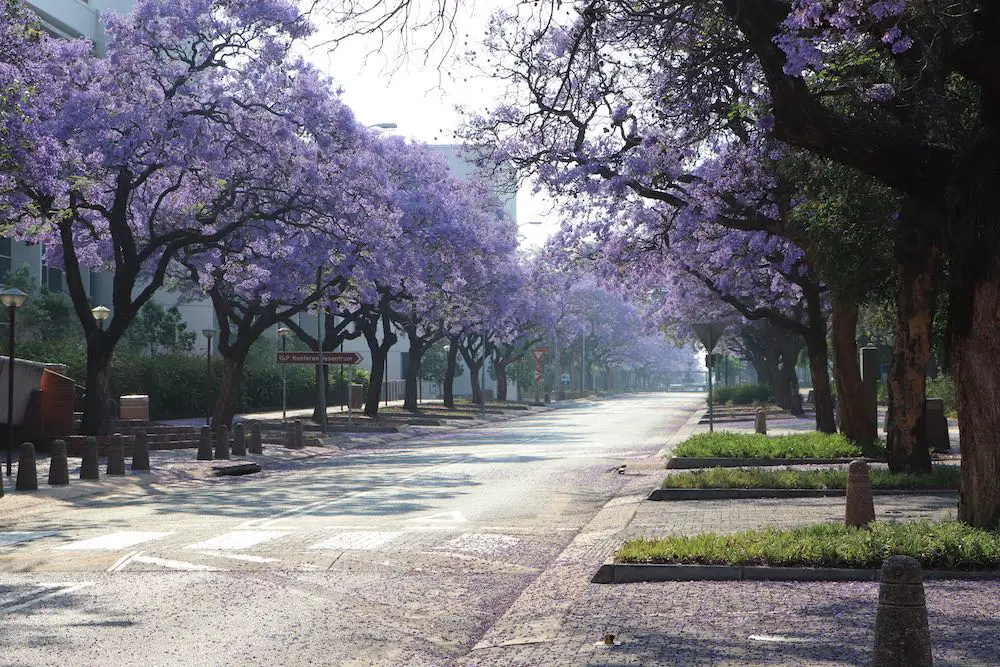 The nearby city of Pretoria is the administrative capital of South Africa, located 55 km from Johannesburg. The city has an exceptional array of historical monuments, museums and architecture. The city becomes exceptionally picturesque when the purple jacarandas reach full bloom around mid-October.
While you're there, be sure to visit the Pretoria National Botanic Garden, Zoo, and Freedom Park, for some of the most incredible views.
Book your Pretoria half day city tour here:
#8. Visit the Walter Sisulu National Botanical Garden
Named after Walter Sisulu, an anti-apartheid activist who was a champion of South African freedom, The Botanical Garden spans over 300 hectares, offering the perfect surroundings for picnics and relaxing evenings.
Location: Malcolm Rd, Poortview, Roodepoort, 1724
Admission: R70 (adults), free entry for children under 6
Opening times: 8am-5pm daily
#9. Take a day trip to Pilanesberg National Park
Pilanesberg National Park is slightly further away, a 2.5 hours drive from Johannesburg city centre, but is definitely worth the trip.
Home to Africa's Big Five (leopard, lion, buffalo, elephant, and rhinos), the park has an extraordinary diversity of wildlife with a rich ecosystem and lush vegetation, making it the ideal home for more than 300 species of birds and incredible flora and fauna.
You can plan a day trip and hire a private tour guide to enjoy a truly-memorable experience out in the wild.
Location: Pilanesberg National Park, South Africa
Admission: R80 (adults), R30 (children)
Opening times: 6am-6:30pm (March-April), 6:30am-6pm (May-Aug), 6am-6:30pm (Sept-Oct), 5:30am-7pm (Nov-Feb)
You can book your Pilanesberg Nature Reserve and Game Safari tickets here (includes pick up from Johannesburg)
Looking for the ultimate South African safari experience? Look no further than Kruger National Park – the largest safari in the country and home to Africa's Big 5 game
#10. Lose yourself in Johannesburg Art Gallery, the largest art gallery in sub-saharan Africa
Another one of the great things to do in Johannesburg, this prestigious art gallery holds the largest art collection in sub-saharan Africa. Over 100 years old, Johannesburg Art Gallery showcases around 10,000 art pieces, including masterpieces belonging to both local and international artists.
Location: Cnr Klein and King George Streets Joubert Park, 2044
Admission: R80 (adults), R45 (children)
Opening times: 10am-5pm daily (closed on Mondays)
Read more: Is Johannesburg worth visiting? Or should I just go to Cape Town?
#11. Ride the hop-on hop-off bus
What's better than a quick yet detailed tour of this beautiful and lively city? You can enjoy the panoramic views on offer with numerous stops so you can learn about the history and take some memorable pictures at all the major landmarks in the city on these comfortable and easily accessible double-deckers. This is perfect for those short on time or don't want to do too much walking, or spending too long traveling to get around such a large city.
Website: citysightseeing.co.za
There are several bus tour options available to suit your itinerary, here's a couple I highly recommend:
#12. Indulge in the city flavours at Neighbourgoods Market
Looking for things to do in Johannesburg this weekend? If you're longing to try some delicious, authentic South African food in the heart of the city, there is no better place to be than the Neighbourgoods Market, also known as the 'playground'.
It is only open on Saturdays and Sundays mind, and you can explore the markets till late at night. You can buy fresh produce like fruits and vegetables here, as well as street food, drinks, and more.
Website: neighbourgoodsmarket.co.za
Admission: Free
Opening times: 9am-4pm (Saturdays), 10am-4pm (Sundays)
Family things to do in Johannesburg
Here's a list of fun outdoor activities Johannesburg as well as family-friendly things to see and do:
#13. Spark Your Kids' Curiosity at Sci-Bono Discovery Centre
The Sci-Bono Discovery Centre makes for a wonderful and educational day out for kids. Offering numerous interactive activities, there's even workshops that offer kids an in-depth understanding of mathematics, science, and technology. The discovery centre can be visited all week from 9:00 am to 4:30 pm.
#14. Thrilling adventures at Gold Reef City
Gold Reef City is located a few miles from the city centre and offers a thrilling experience with historical exhibits and numerous other attractions.
The theme park is the ultimate family day out, packed with rides, a trampoline park, a bowling alley, rollercoasters, a zoo, and an old shaft of the crown mines. The park also offers a hotel for staying the night and a restaurant.
#15. Go Ape Aerial Forest Park
Looking for alternative fun and exciting ways to spend quality time with your family and friends? Head to Go Ape Aerial Forest Park.
It has numerous courses and platforms with obstacles at different levels. It's truly a test of your physical and physiological strength whilst conforming to international safety standards.
#16. Happy Island Waterworld
How do you spend a hot sunny day somewhere refreshing and soaked in water? Happy Island Waterworld is the place to be for families.
#17. Visit the Crazy Kidz Farmyard
Crazy Kidz Farmyard is ideal for families with toddlers and younger kids looking for something more chilled, quiet and affordable, and is especially ideal for kids who are too young for the big safaris.
Unusual things to do in Johannesburg
Now here's some of the more unusual Joburg activities and fun things to do in Gauteng region:
#18. Visit a Victorian House Museum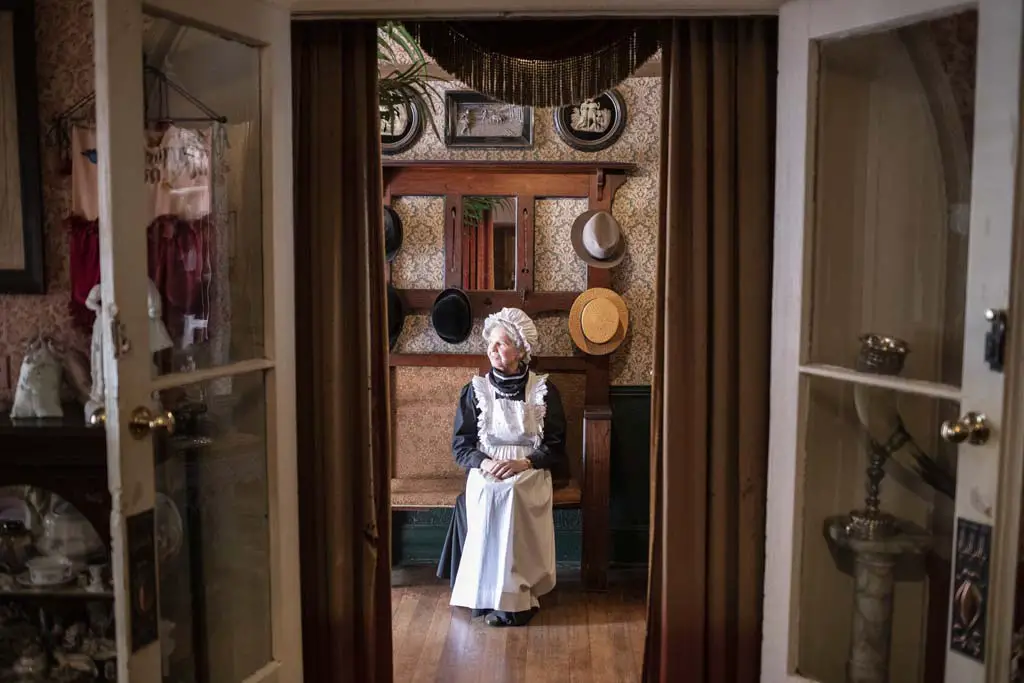 Dedicated to preserving the history and culture of the Victorian era, the Lindfield Victorian House Museum is a unique place that features period-appropriate furniture, decorations, and artwork. Visitors can also explore the home's sprawling gardens.
#19. Get lost at Hashtag Escape
Escape rooms are exciting team-building activities. The team or group of friends is locked in a room, and you will have to solve mysteries and puzzles to get out of the room in one hour. Hashtag Escape offers 4 different rooms with varying difficulty levels.
#20. Take a hot air balloon ride
A hot air balloon ride is a glorious way to witness the the incredible panoramic views of Joburg. You can even go on a balloon safari – an excellent alternative to the regular safari that offers a whole different perspective.
#21. See the Kromdraai Gold Mine
Kromdraai Gold Mine is the oldest gold mine in South Africa. Discovered in 1884, it has churned out more than 30 million ounces of gold since its discovery. The Kromdraai Gold Mine is located in the Witwatersrand Basin, at the world's largest gold deposit.
#22. Vredefort Dome, the world's oldest and largest asteroid site
Vredefort Dome is the largest and oldest asteroid site in the world. It was created when a large asteroid slammed into Earth about two billion years ago. The impact left a huge crater that is now filled with water. You can now visit this unusual and fascinating place and learn more about asteroid and the effects it has had on the area over the years.
#23. Pay a visit to Gandhi's House
The Satyagraha House was built in 1907 by Gandhi's friend and fellow activist, Herman Kallenbach. The two men shared a close relationship, with Kallenbach helping Gandhi finance his legal studies in England.
Gandhi lived in this house with his wife and children for five years. It was declared a National Monument in 1973.
Other Things to See & Do in Johannesburg:
#24. Honeydew Mazes – open on weekends and general holidays so you can easily go without booking in advance. The giant maze has a capacity of 150-plus players, so you know finding your way out is gonna be fun.
#25. Wild Waters Waterpark – built in 1984, it's been one of the top summer getaway places for families, offering plenty of fun in a safe environment for energetic kids so the parents can relax for a while.
#26. Tenpin Bowling – among many fun things to do in Johannesburg for couples and families, and it's perfect for sweltering days when looking for indoor activities.
#27. Black Ops Laser tag – first-person shooter games are always fun, especially if you are playing with your friends. With top of the line equipment, and experienced staff, book your tickets here:
#28. Acrobranch Melrose – a challenging course set up in James and Ethel Gray Park, zip lines, Tarzan swings, nets, bridges, and other fun obstacles are just a few things to expect. The park is fully equipped to test your strength and balance.
General Information about Johannesburg
Area: 1,645km squared
Weather: 2C (winter), 26C (summer)
Population: 5.6 million (1st in S. Africa)
Founded: 1886
International Airport: O.R. Tambo International Airport (JNB)
Famous Residents: Zindzi Mandela, Sasha Pierterse, Miriam Makeba, Ernie Els, Watkin Tudor Jones
Johannesburg Interactive Map
Check out the interactive map below to see all the highlights of Johannesburg and the Gauteng region, in red markers.
So that's it – the top 28 things to see and do in Johannesburg, South Africa.
Honestly I recommend a good couple of days minimum in Johannesburg to get a feel of this incredible country's identity and history, as well as adapting to the culture and customs, and immersing yourself in the warm vibes.
And for the budget traveller – Joburg, and South Africa in general, is quite easy to explore on a budget because most places are fairly affordable here.
Planning on staying in Jo'burg?
You can enjoy great accommodation options around Johannesburg on a budget.
If you're looking for where to stay for couples, families, or solo, whether Joburg hotels or vacation rentals, here's some of my recommendations:
Use the widget below to search and book more great options:
Looking for something more authentic? You can find great deals on vacation homes and homestays at Vrbo.
Download your FREE 20-page Travel Planner Guide
And get access to all my best budget travel tips, checklists, additional freebies, and more.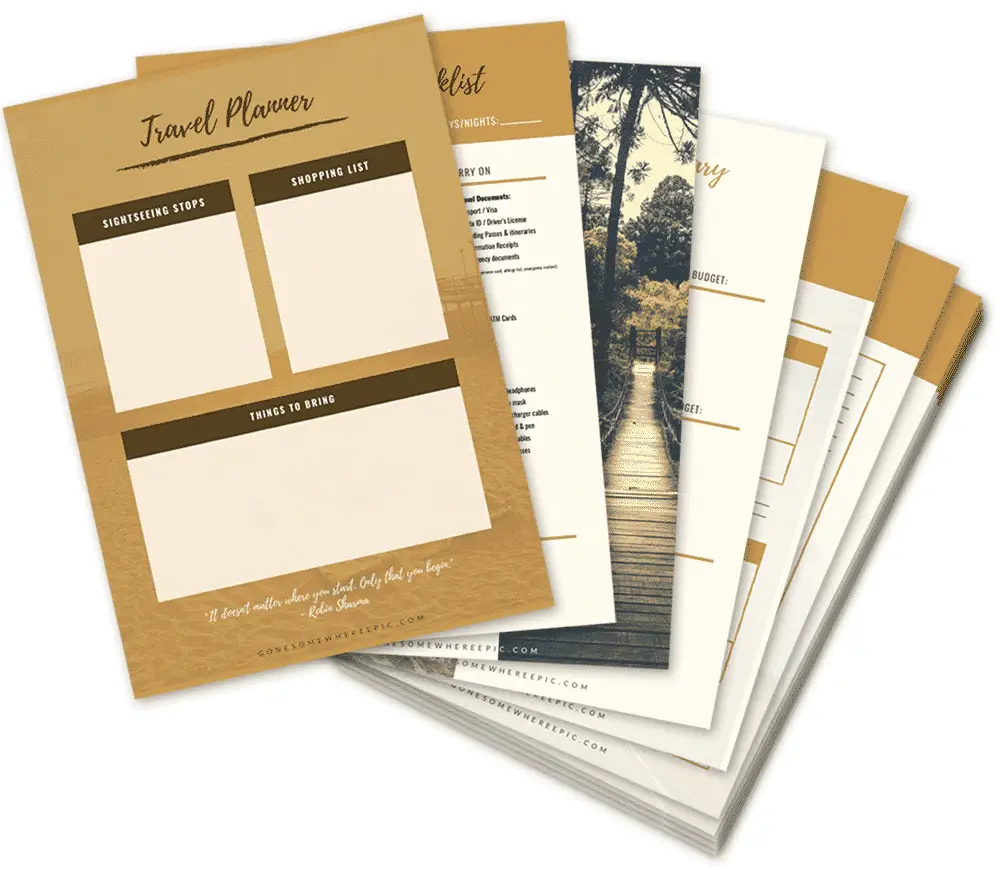 Johannesburg FAQs:
Johannesburg Day Trips and Activities on Get Your Guide:
A guided tour and sightseeing events are some of the best ways to experience Johannesburg. Here's some excellent deals for the most popular trips and activities around Gauteng region. (Remember, you can cancel your bookings at anytime!)
Johannesburg Travel Guides
For more in-depth reading about Johannesburg and Gauteng region, you can get your hands on a copy of these bestsellers below:
Book Your Trip: Top Tips
🏨 Accommodation: I recommend booking.com
✈️ Flights: for the cheapest flights, I use Skyscanner
🚗 Rental Car: I always rely on Discover Cars
🛡️ Travel Insurance: for reliable and trusted cover, I use SafetyWing
🗺️ For all my best travel tips & advice, head over to my Travel Tools
I hope you enjoyed reading my post: 28 Incredible Things to Do in Johannesburg, South Africa, and feel inspired to visit this amazing city one day.
Let me know what you thought in the comments, thank you!
Further Reading: South Africa