The Perfect Hanoi Vietnam 3 Day Itinerary
Hanoi is the capital of Vietnam and is one of the most vibrant cities in Southeast Asia. Its bustling streets are filled with delicious street food, stunning old architecture, and friendly locals – all just waiting to be explored!
Whether you're looking for an adventure or just want to relax for a few days, spending 3 days in Hanoi will provide you with an incredible trip and unforgettable memories!
The Perfect 3 Days in Hanoi:Here is a quick overview of your Hanoi Vietnam 3 Day Itinerary.
Day 1: Old Quarter, Hoan Kiem Lake, Train Street, Water Puppet Show, and Walking Food Tour
Day 2: Visit a Cafe, Museums, Bat Trang Ceramics Village, Motorbike Tour, Bia Hoi Junction
Day 3: Shopping, Cooking Class, Explore a Neighborhood, and Rooftop Views
Scroll on to read: The Perfect Hanoi Vietnam 3 Day Itinerary
Table of Contents
This post contains affiliate links. I will earn a small commission if you use these links.
Hanoi Essentials Checklist:
The Perfect Hanoi Vietnam 3 Day Itinerary
Day 1:
Old Quarter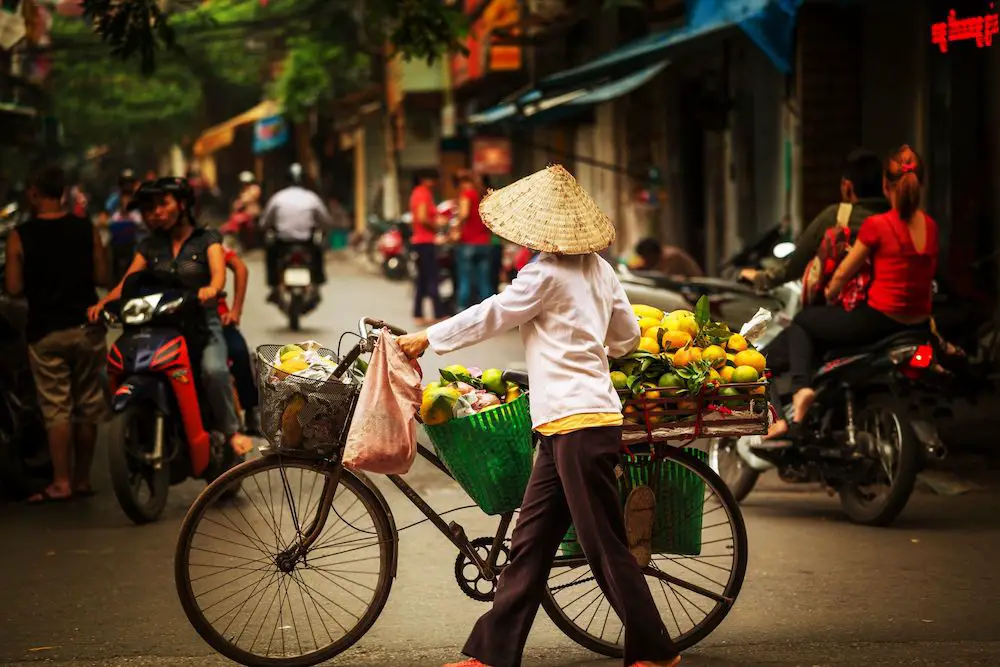 Begin your first day in Hanoi by immersing yourself in the hustle and bustle of Hanoi's famous Old Quarter. This historic area has been around for 1,000 years and is full of vibrant energy! In the Old Quarter, you'll find narrow streets, local shops, and various vendors on their bikes selling hats, flowers, or handcrafted goods.
Known as one the best foodie places in Southeast Asia, there are also numerous cafes and restaurants where you can grab a bite to eat in Hanoi before exploring even further. One of the best places to grab breakfast is King Roti, which serves up the most delicious buns! Grab a coffee-flavored bun if you find that making a decision is difficult!
In the Old Quarter, you'll also find iconic places such as St. Joseph's Cathedral, the oldest cathedral in Hanoi built during the French colonial government, Hoa Lo Prison, famously known as the "Hanoi Hilton" during the Vietnam War, and Dong Xuan Market, a great place to shop for souvenirs.
Train Street
Next up is Train Street. It's a narrow residential street located in the old quarter of Hanoi and it has become a very interesting tourist attraction due to its incredibly close proximity to the train tracks!
This is one of the few places where you can witness an actual train passing by. Because of the dangers Train Street poses, this area has been closed to tourists. But the enthusiastic traveler still makes their way to Train Street. If you choose to visit Train Street for an Instagram shot, you'll enter at your own risk.
After a delightful visit to Train Street, indulge in the succulent taste of bun cha. This mouthwatering treat is a savory combination of smoky pork balls encased in tangy broth alongside an array of vegetables and side servings of rice noodles for dipping. Check it out at Bun Cha Nem.
Hoan Kiem Lake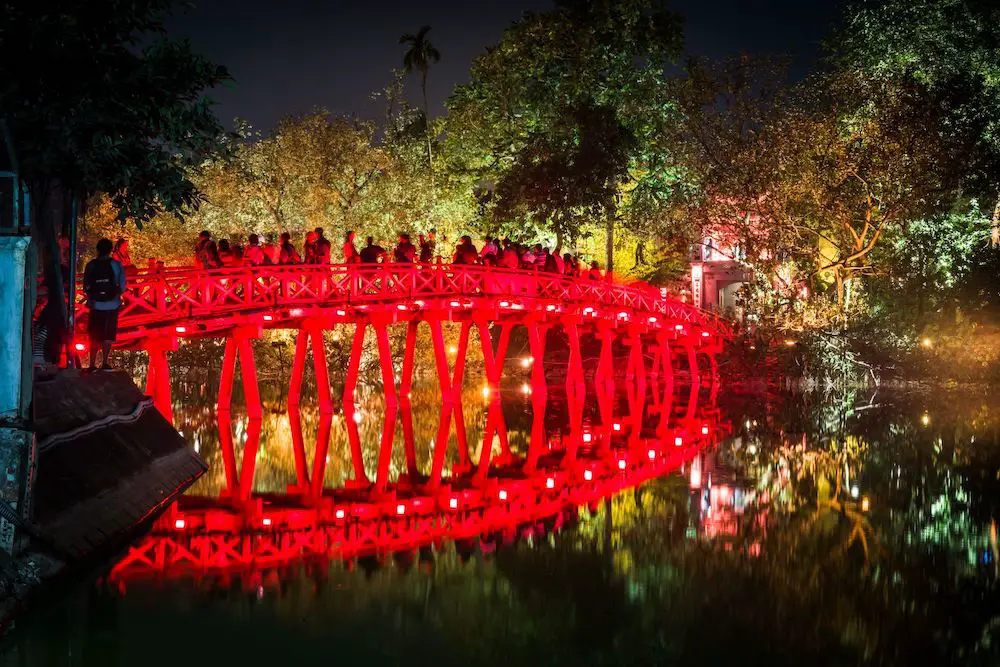 After exploring the Old Quarter, take a stroll around iconic Hoan Kiem Lake. This picturesque lake is located in the heart of Hanoi and is surrounded by lush greenery.
Here, you'll find locals practicing martial arts, tai chi, and yoga, as well as couples walking along the shoreline hand in hand. Make sure to take a moment to marvel at the beautiful lake and enjoy the tranquility of this special place!
If you are at Hoan Kiem Lake at night, you'll find so many people out wanting to enjoy the fresh air and not be in the heat of the sun.
Water Puppet Show
After lunch, it's time for a cultural treat, the traditional Water Puppet Show! This is one of Vietnam's most beloved art forms and is sure to provide you with an evening of fun and entertainment.
The show takes place in a pool of water, where the puppeteers manipulate the pieces from beneath the water's surface. The story is narrated by a traditional Vietnamese musician playing instruments such as drums, cymbals, gongs, and bamboo flutes!
Walking Food Tour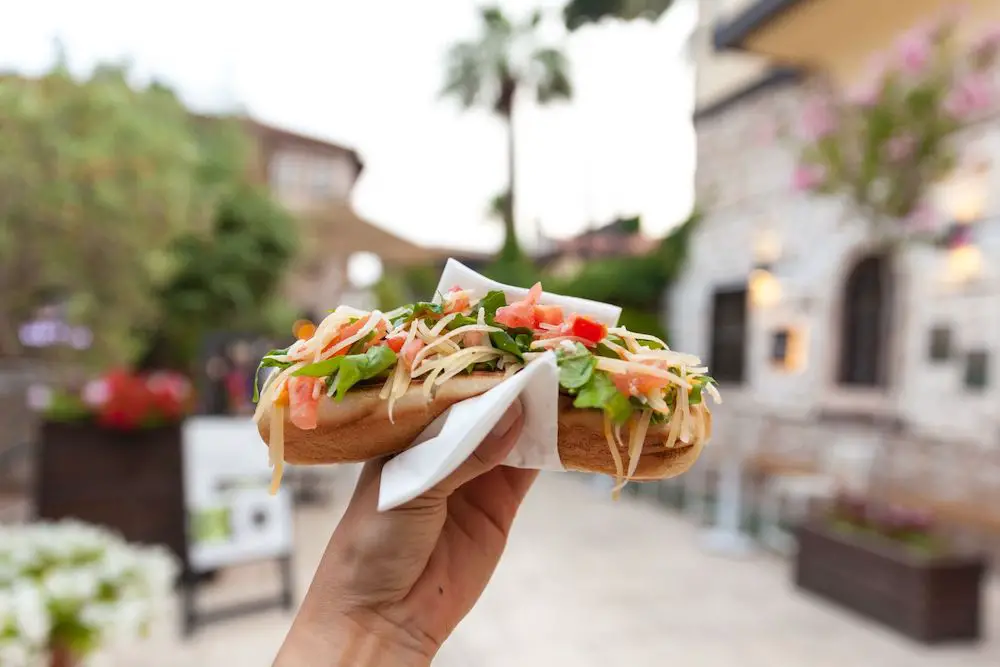 Finally, to end the day, take a walking food tour. This is a great way to sample some of Hanoi's best dishes without feeling overwhelmed. The itinerary usually consists of a few stops at various restaurants, street-side snacks, and even an egg coffee experience!
You'll be accompanied by a local guide who will order the dishes for you to try. The best part about doing a walking food tour early in your itinerary for 3 days in Hanoi is that you can always come back to order your favorite dishes!
Some of the best foods you'll try on this walking tour include banh mi sandwiches (hopefully from the famous Banh Mi 25 stand), fresh spring rolls, sweet desserts, and more!
Day 2:
Visit a Cafe
The coffee culture in Hanoi is amazing and you can find a great variety of cafes around the city. From cozy little nooks to chic espresso bars, you'll have plenty of choices for your morning cup of joe!
One of the most popular cafes is The Note Coffee in Old Quarter. You can go here for the coffee, but the biggest draw is that all the walls are covered in sticky notes with words of "I've been here" from travelers from all over the world.
Another place to get your coffee is Cafe Giang or Cafe Dinh, both run by the same owner. Both of the cafes are known for egg-yolk coffee, which is a creamy, sweet mixture of coffee and condensed milk.
Museums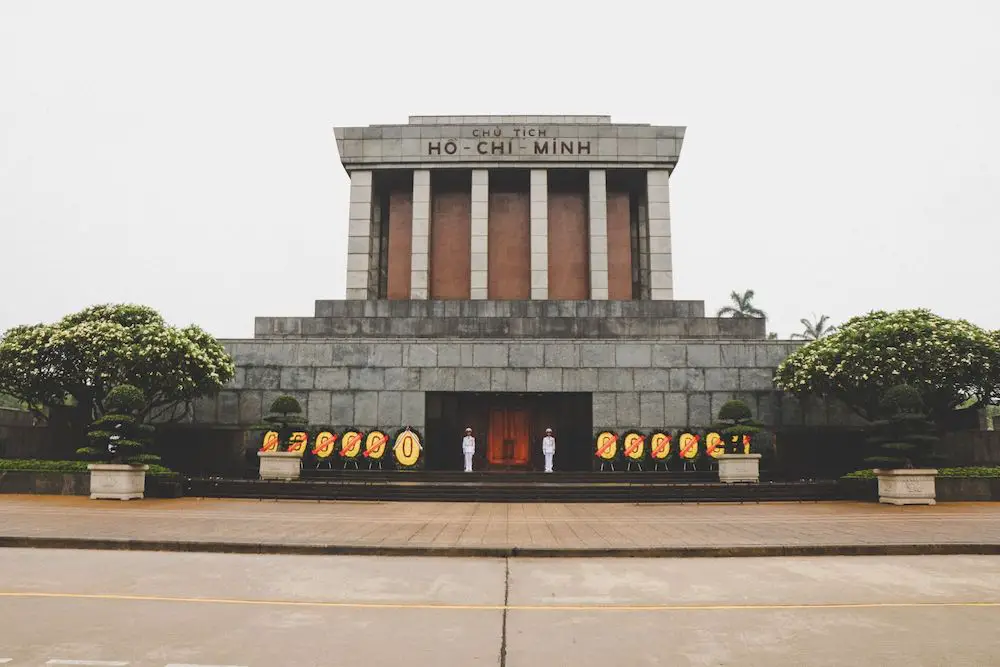 Hanoi is home to some interesting museums that offer insight into the country's history. Make sure to visit at least one of them during your stay!
First up is the Temple of Literature. This is an old Confucian temple dedicated to Vietnam's most distinguished scholars. Here, you can explore the ancient courtyards and walk through the pavilions that house some of the oldest books in Vietnam.
The Ho Chi Minh Mausoleum is another must-see attraction. This is the final resting place of Vietnam's beloved leader, Ho Chi Minh. The mausoleum is open most days when there aren't any official events in progress and you'll be expected to dress appropriately for the solemn occasion.
The Museum of Ethnology is also worth a visit as it showcases cultures from all over Vietnam as well as other parts of Southeast Asia. The exhibits are incredibly informative and provide you with an in-depth look at the country's past, present, and future.
Before heading to the Bat Trang Ceramics Village, grab a delicious bowl of pho or a banh mi sandwich for lunch.
Bat Trang Ceramics Village
Next up is a visit to Bat Trang Ceramics Village. Since the 19th century, there was a restriction on exporting pottery in Vietnam. However, economic changes in the 1980s allowed more people to learn about Vietnamese ceramic products, which brought a huge influx to areas like Bat Trang Village.
When visiting Bat Trang pottery village, you can walk around to view all the beautiful pottery from bowls to cups and everything in between. You can also make your own pottery at the Bat Trang Porcelain and Pottery Market.
Motorbike Tour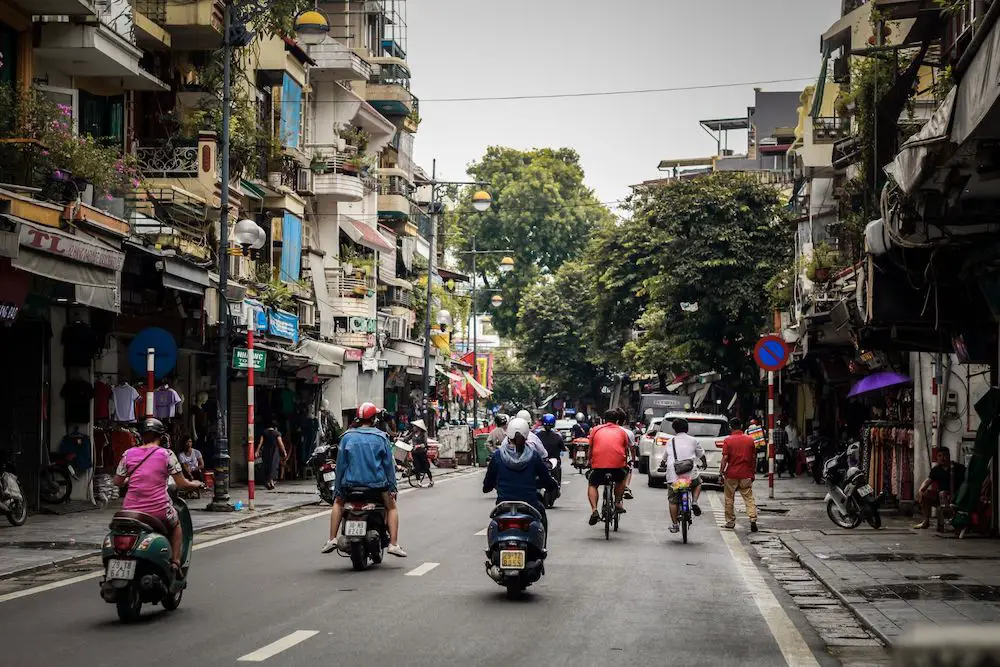 For an early evening adventure, take a motorbike tour! This is a great way to experience Hanoi's chaotic traffic while also taking in its stunning scenery.
The tour usually takes you through the French Quarter, across Long Bien Bridge, and through the Ba Dinh Square which includes West Lake, Tran Quoc Temple, the Presidential Palace, and more!
Taking the motorbike tour in the evening will let you see the city lights in a way you never imagined. Don't forget to bring your camera to capture the beautiful sunsets and night views of this incredible city!
Bia Hoi Junction
After your motorbike tour, head over to Bia Hoi Junction for a night out. Bia Hoi means "fresh beer" and is one of the cheapest beers you'll find in Vietnam.
Bia Hoi Junction is one of the liveliest spots in Hanoi, with plenty of pubs and bars. It's the perfect place to relax after a day of sightseeing, sample some local beers, and meet some new friends!
At Bia Hoi Junction, you can also enjoy delicious street food such as banh mi sandwich or a late dinner like Bun Bo Ta Hien, a noodle dish with beef fried with garlic.
Day 3
Shopping at Dong Xuan Market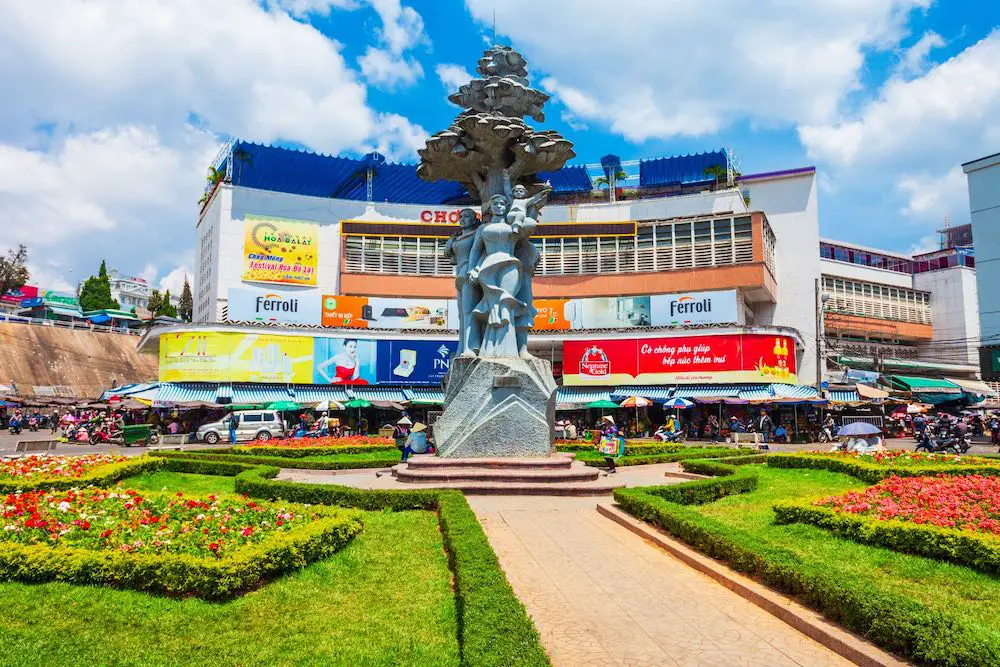 You might have seen the large Dong Xuan Market through your adventures in Old Quarter. Since it's your last day in Hanoi, you can spend some time buying souvenirs and gifts for your family back home.
Dong Xuan Market is the largest market in the city and is filled with all kinds of goods, from clothing to crafts. You can also find a variety of delicious street food here such as banh cuon (steamed rice rolls), bun cha (grilled pork noodles), and pho.
Don't forget to bargain for the best prices! The vendors may be willing to give you a discount if you buy in bulk or just haggle a bit.
Taking a Cooking Class
You can find cooking classes all over Hanoi, but the most popular ones are found in the Old Quarter. The classes usually provide a local market tour followed by some hands-on instruction in preparing authentic Vietnamese delicacies.
At the end of your class, you'll have a delicious dinner and be able to take home copies of recipes so you can recreate them in your own kitchen.
You can book your Hanoi City Tour and Cooking class here:
Explore a Neighborhood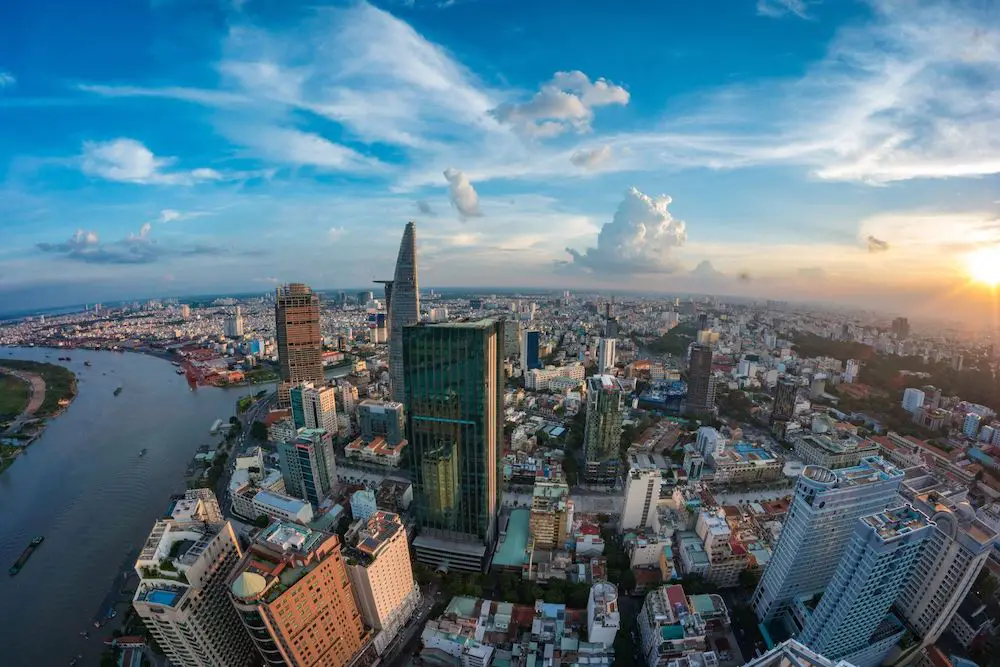 On your last day in Hanoi, why not explore a neighborhood? The city is filled with interesting and vibrant neighborhoods, each with its own unique culture and atmosphere.
The neighborhood of Tay Ho is a great place to start. This is one of the more affluent areas in Hanoi, filled with trendy restaurants and cafes. It's also home to some beautiful lakeside temples and pagodas that are worth exploring.
You can also visit Thanh Xuan, which has a young and vibrant atmosphere as the area hosts the city's business district and universities. Here you'll find a variety of cheap eats and cafes.
Enjoy Rooftop Views
Finally, end your 3 days in Hanoi with a scenic rooftop view of the city! There are several places around Hanoi that offer stunning views of the ancient city and its surrounding areas. These bars are great to relax and enjoy some drinks after a long day.
One popular spot is the Lighthouse Rooftop Bar, a stylish sky bar that offers panoramic views of the city and the Red River. The bar also serves a variety of unique international drinks and snacks, so you can make your last night in Hanoi truly special.
Another great rooftop bar is the Skyline Hanoi which is coined the "Rooftop of Old Quarter" providing more panoramic views of the Old Quarter and the city. Skyline Hanoi is a charming bar providing Vietnamese dishes.
Know Before You Go
Here is some important information to know before you spend 3 days in Hanoi.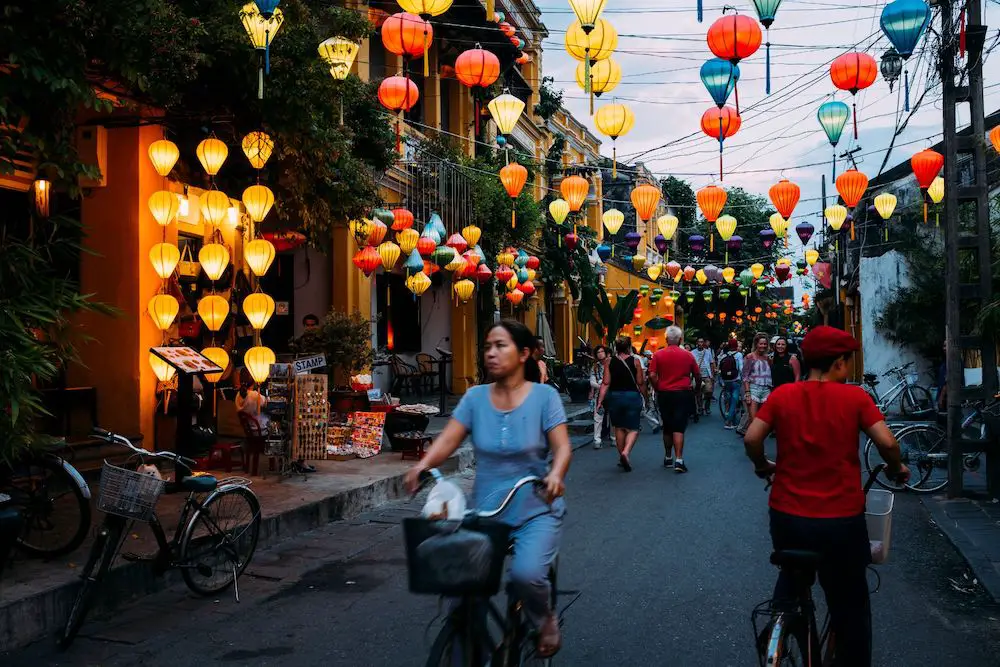 How to Get Around Hanoi
Hanoi is an extremely walkable city, especially if you're staying in Old Quarter for 3 days in Hanoi. Be sure to keep an eye out for motorbikes as they can speed right by you! If you are planning to travel farther from Old Quarter, consider taking the bus or hiring a motorbike.
Where to Stay in Hanoi
To get the most of your 3 days in Hanoi, the best area to stay in is Old Quarter. The 5-Star Oriental Jade Hotel is an excellent option for a luxury stay and offers a great time for rest after days of exploring.
Dal Vostro Hotel & Spa is a great mid-range budget stay near St. Joseph's Cathedral. However, if you're looking to make the most of your budget, the Holiday Emerald is also a great option in the Old Quarter!
Best Time to go to Hanoi
Hanoi is a great destination all year round. The best time to visit for 3 days in Hanoi would be in the cooler months, from October to April when there's less rainfall.
If you plan to visit in the summer from May to August, be prepared for hot and humid weather. This is also peak tourist season in Hanoi so you'll find larger crowds.
Final Thoughts: Spending 3 Days in Hanoi
Spending 3 days in Hanoi is a great way to experience the vibrant culture and fascinating historical sites of this ancient city. From taking cooking classes to exploring local neighborhoods, there's plenty to do in Hanoi during your stay.
You'll also be able to take the beautiful Vietnamese culture back home with you and share it with your friends and family!
Thank you for reading The Perfect Hanoi Vietnam 3 Day Itinerary!
General Information about Hanoi, Vietnam
Area: 3,360km squared
Weather: 14C (winter), 34C (summer)
Population: 5.2 million (2nd in Vietnam)
Founded: 1010 AD
International Airport: Hanoi International Airport (HAN)
Don't forget to book travel insurance
It goes without saying really that when you travel in Asia and beyond, travel insurance is super important.
I never always bothered though. For years I travelled without insurance as I thought, "what could happen?"
Well, I once got my bag stolen in Vietnam and I had an electric shock in a hostel bathroom in Mexico. What if you're hiking up a mountain and your appendix suddenly bursts, leaving you in excruciating pain and requiring emergency treatment? Anything could happen.
I use World Nomads for comprehensive cover and convenience at great prices on all my travels, and I never set out without it.
FAQs:
3 days is the perfect number of days for exploring all the best of what Hanoi has to offer. You can easily experience the main attractions, from the city's gorgeous spots and historic landmarks, to enjoyable activities like cycling and hiking, and of course, sampling the world-renowned local food is an absolute must.
How many days do you need to see Hanoi?
3 days is the average amount of time that the majority of visitors spend in Vietnam's capital, Hanoi. Spending 1-2 days may make the experience more rushed, since there are plenty of attractions and landmarks, as well as numerous gorgeous cafes, superb restaurants, and great bars offering the best views of the city.
Hanoi is a unique city bursting with a wealth of culture and history, infusing remnants of the colonial-French era into Vietnamese culture. The recommended amount of time to spend in Hanoi is 3 days to get a good feel of the city, particularly for first time visitors.
There are plenty of walkable areas around the city that include places like the Old Quarter, the Botanic Garden, Hoan Kiem Lake, Bat Trang village, and West Lake. The city itself is quite large so you'd be better off renting a scooter or hailing a taxi to get from place to place.
Is Vietnam cheaper than Thailand?
Although Southeast Asia is generally quite affordable and good value compared to elsewhere, when it comes to food costs, accommodation and activities, Vietnam is considerably cheaper than Thailand.
How can I spend 3 days in Hanoi?
Here's the perfect 3 day itinerary guide for Hanoi, Vietnam:
Day 1:
Lose yourself in the hustle and bustle of the Old Quarter
Walk down the unique Train Street
Strol around the iconic Hoan Kiem Lake
Watch a traditional Water Puppet show
Take a walking food tour
Day 2:
Visit a cafe or two
Wander around a museum
Explore Bat Trang Ceramics Village
Take. A motorbike tour
Have a night out at Bia Hoi Junction
Day 3:
Go shopping at Dong Xuan Market
Take a Cooking Class
Explore a neighborhood
Enjoy rooftop views
Vietnam Travel Guides
For more in-depth reading about Birmingham and the West Midlands region, you can get your hands on a copy of these bestsellers below:
Book Your Trip to Vietnam: Budget Tips & Tricks
Flights: As always, I source the cheapest flights on the web from Skyscanner and Kiwi.com. They are considered the top flight search engines for the best deals.
Accommodation: I use Booking for the best hotel deals and HostelWorld for the cheapest stays. If you're considering Airbnb, be sure to check Vrbo to find cheaper vacation stays. 
SIM cards: DrimSim is a universal SIM card that isn't tied to an operator and works in any country/region.
Travel Insurance: Stay protected from theft, injury, illness, and cancellations. A safety net in case anything goes wrong, I never leave without it. World Nomads is my favourite agent for total peace of mind.
Tours & Excursions: I book all my fave activities and guided tours on Get Your Guide & Viator – they do superb deals whilst offering excellent customer support.
Renting a car? I always use DiscoverCars, make sure you book your car hire in advance. For airport transfers, I use KiwiTaxi for the best deals.
Need to store your luggage in a locker? Use Radical Storage to store your stuff in a locker in any city for just $5 per day.
Head over to my Travel Tools page for all my best travel tips & advice and everything you need for your trip.
Further Reading: more 'Top Things to Do in' posts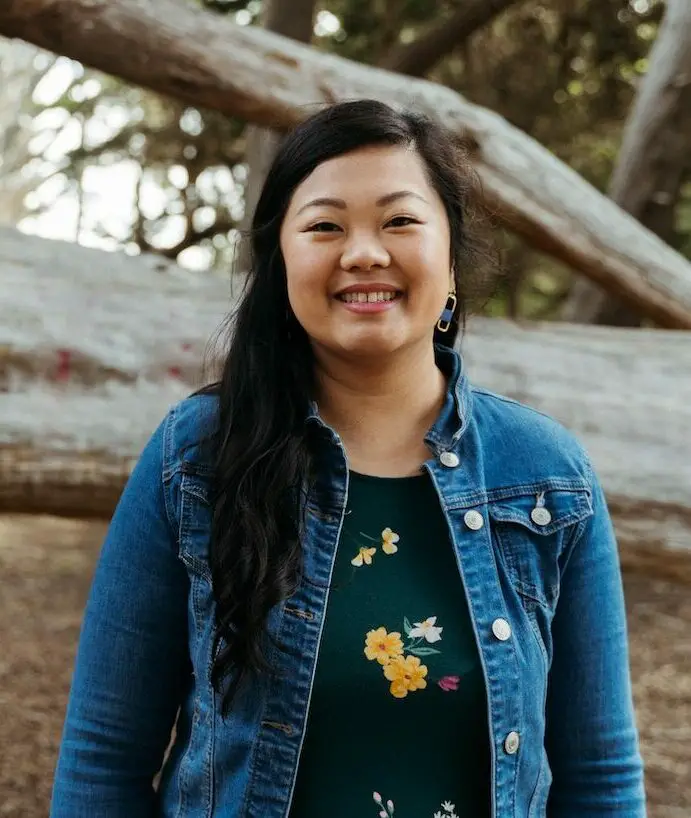 Pafoua is the author and creator of Her Wanderful World and writes from her numerous excursions about all things travel, from fun itineraries to creating memorable experiences on the road.
When she's not traveling, Pafoua loves a fun board game night with her friends or is snuggled up reading a good book. 
Instagram: @herwanderfulworld