My Top 9 WORST Travel Experiences

Do you ever read about my travel experiences and think, "Blimey, his trips are so smooth and straightforward. How does he do it?"
Let me tell you something: All my trips are FAR from perfect!
And that applies to almost every other travel blogger out there too. We write about how incredibly wonderful our experiences are. And the truth is, yes – they ARE amazing, but as with all great things in life, there is plenty of struggle behind the scenes too.
In all of my personal blog posts documenting my experiences abroad, I try to be honest and write about the shitty stuff that happens as well as the awesome. This is because I want you to understand the reality of traveling from my perspective as a 30-something-year-old deaf guy. It helps to tell my story and makes it unique.
And most importantly, I want you to avoid making the same mistakes that I did, to ensure you make the BEST of your travels.
Planning your trip? Use my favorite resources!
🏨 Accommodation: I recommend Booking.com
✈️ Flights: for the cheapest flights, I use Skyscanner
🚗 Rental Car: I recommend Discover Cars
🛡️ Travel Insurance: for the best deals I rely on SafetyWing
And despite all my bad experiences (including some near-death ones), I wouldn't change ANYTHING. The good always outweighs the bad, and I have 9+ years worth of the most amazing memories I could ever wish for!
In this post, I have compiled a selection, in no particular order, of some of the worst travel experiences I have ever experienced so far, in just six years of traveling.
Disclaimer: This post in no way criticizes the places these incidents happened. Some of these incidents are common – for example, the bag theft in Vietnam – incidents like these occur all over the world, including in London and New York City. Falling ill in India was my own mistake and could happen in any developing country. And that mosquito bite? I was simply unlucky.
My Top 9 WORST Travel Experiences
Covering all the bad things that happened to me while traveling over the past decade.
#1. Missing my Flight Home
In 2014 after a visit to Schweinfurt in Germany, I was at Nuremberg Airport, awaiting my flight back home to Birmingham early one morning. However, I was sitting in a cafe and completely lost track of the time.
The boarding gate was making its final call and the staff had called my name out across the tannoy system telling me to make my way to the gate immediately, but unfortunately, that literally fell on deaf ears as I didn't hear it.
So by the time I got to the gate, it was too late – everyone had already boarded the plane and to my despair, I watched from the gate as the door closed shut on the plane, which meant nobody else could board the plane.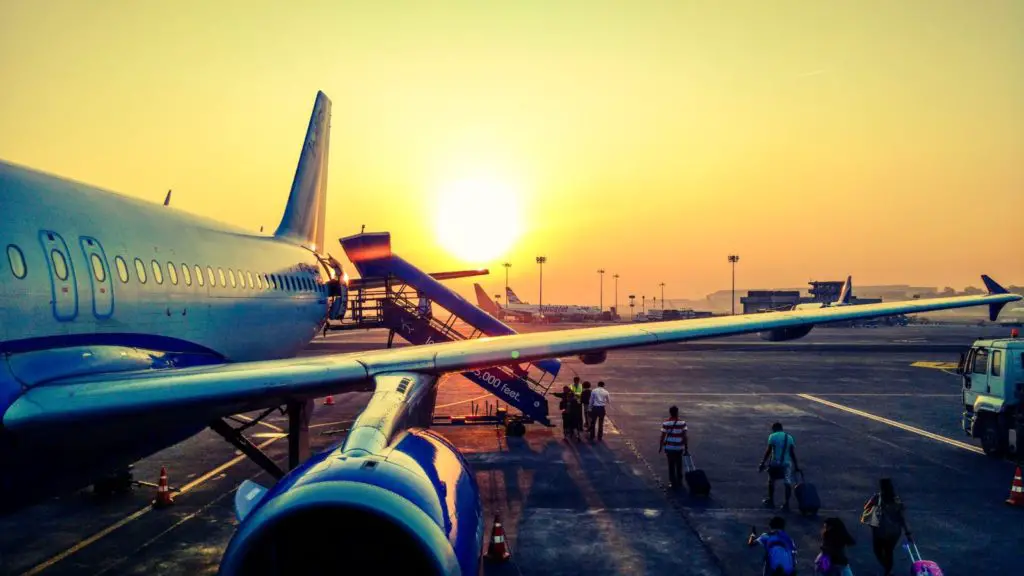 I was shocked and annoyed that I'd missed a flight for the first time. I had to book a new flight, which costed around €200, and it wasn't scheduled until 24 hours later, so I had to stay in Nuremberg for a night.
At least I took the opportunity to spend a day in the quaint city of Nuremberg. And since this incident, I started making use of Special Assistance for most of my future trips.
I wrote this useful guide on tips and advice for deaf and disabled people thinking about traveling abroad.
#2. Missing my Connecting Flight to India, Twice! (and Lost my Baggage)
I missed another flight in December 2014 when I traveled to India with a stopover at Istanbul Airport. But incredibly, not only did I miss my second leg flight, I was rebooked with a new flight departing 24 hours later only to MISS THAT FLIGHT too!
*Hear me out: unlike my previous missed flight, this one was of no fault of my own.*
Firstly, the flight from Birmingham to Istanbul was delayed by well over an hour due to poor weather, which meant I was almost certainly going to miss the connecting flight in Istanbul. So I informed the staff at Birmingham airport in advance, and they assured me that someone will take care of me as soon as I land in Istanbul, to ensure I get a new flight ticket and be onward with my journey.
So, as predicted, my second flight took off from Istanbul as soon as I landed there, and so I was issued a new ticket. But the next flight wasn't due until 24 hours later, so they booked me into a hotel for the night. The only problem is, the hotel was quite some distance away, in the city center, so I had to obtain a visa to leave the airport, to get to this hotel.
The following day, the airport bus arrived at my hotel late, and worse still – the traffic was absolutely dreadful. It was total gridlock on the roads, and by the time I arrived at the airport, my flight was about to take off!
I had to explain this ridiculous situation to the staff once again, and nobody could believe what just happened.
So, once again, they issued me with ANOTHER new flight ticket, for a flight taking off – yep, you guessed it – 24 hours later. And so they put me in ANOTHER hotel for the night. BUT, this time, they made sure I was in a hotel right within the airport. So there was no way I was going to miss my flight for the third time.
That wasn't the end of my troubles though.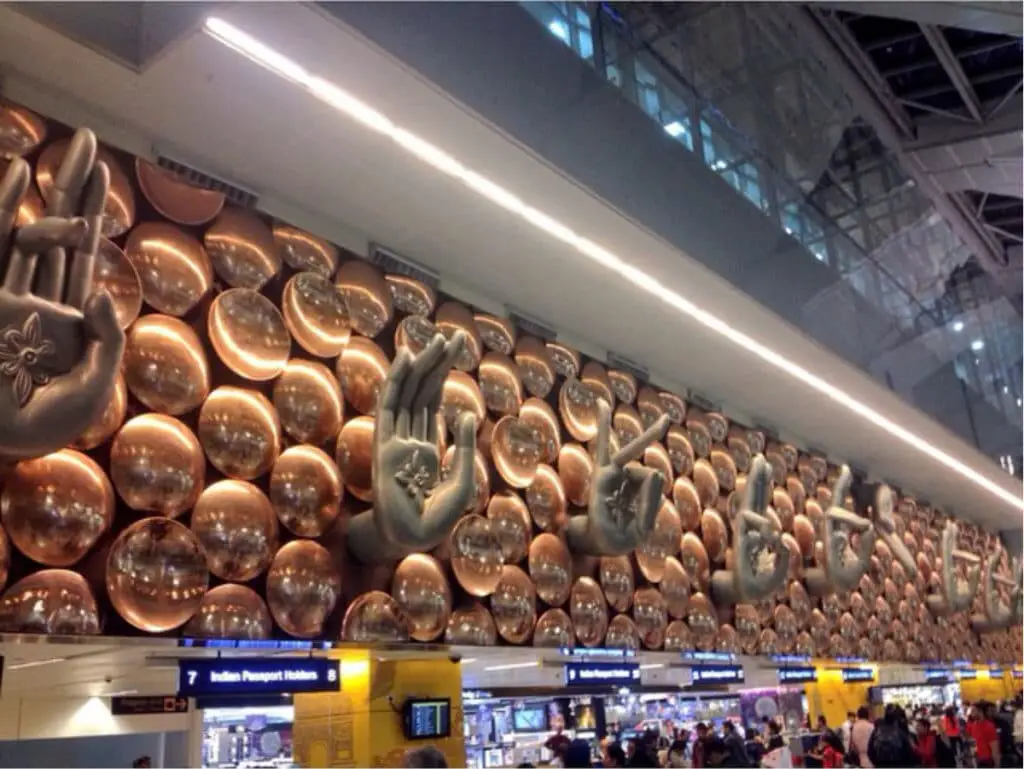 When I finally made it to India – my luggage didn't appear on the carousel. I spent ages waiting at the luggage area while everyone else collected their bags and there was nothing left on the belt, so I had to report to the staff that I'd lost my luggage.
It turns out, my luggage arrived a day earlier than I did. I had to identify my bags in the enormous lost property room, and you can imagine I was relieved when I was finally reunited with my stuff!
Read more: The Dark Secrets Behind Antarctica Tourism
#3. Scooter Crash in Goa
On that same trip to India in December 2014 I was in Goa to see in the New Year. Whilst there, my friends and I hired scooters to travel around.
We were riding about an hour north to Anjuna beach, and were slowing down towards one of the crowded roundabouts on the route.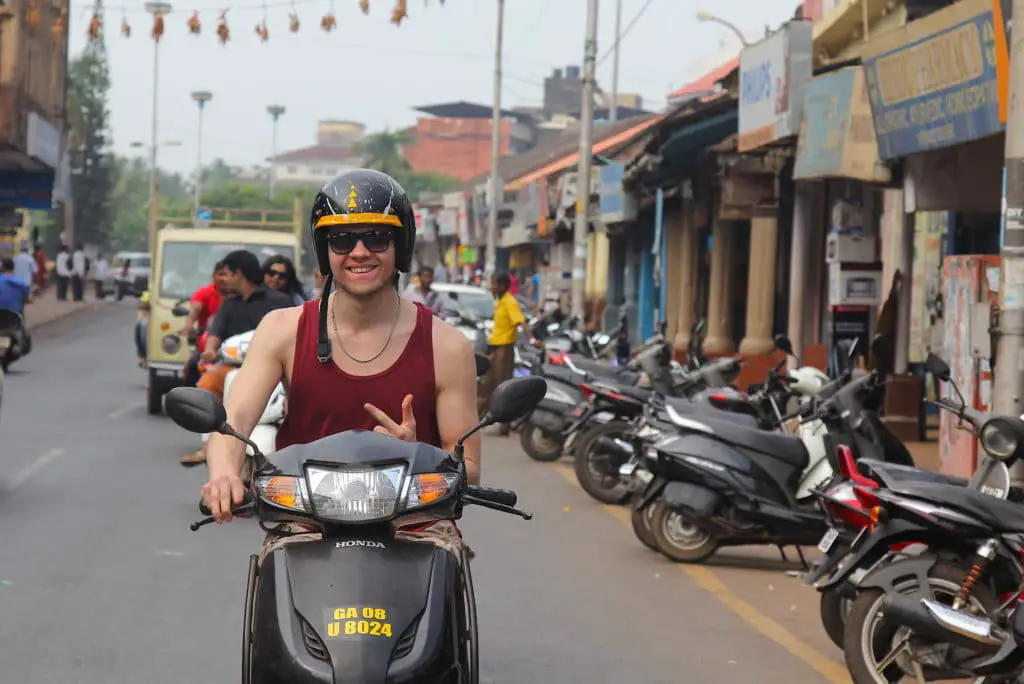 As soon as I stopped, another rider came up too fast behind me on his scooter and crashed into the back of my bike. And as the crash took me by surprise, the impact caused me to tumble over on the left side, as the scooter was a bit heavy.
Luckily though, I walked away from this crash with just a graze on my foot, as I was wearing flip flops (*reminder to self: I should probably get a tetanus jab*).
Did you know: there is a spa just for elephants in India! For more crazy and interesting facts about India, click here.
#4. I once got Electrocuted in Mexico
In the summer of 2014 I had a literal, near-death experience whilst staying in a hostel in Playa del Carmen, Mexico.
I went to take a shower one night and it was dark, so I was touching the wall trying to find the light switch. And all of a sudden, there was a bright flash and I felt a burning pain shoot right up to my elbow from my finger.
After the initial shock, I saw the wall and realized I'd just been electrocuted. The switch panel was hanging loose, and there were exposed cables sticking out everywhere!
I reported this to the receptionist who was very calm and casual when I explained what just happened. He then came down to have a look, and all he did was hastily cover up the loose cables with some black gaffer tape!
Seriously though, I had a lucky escape. I guess it was a good thing Mexico's electricity grid output is weak, as I doubt I'd live to tell the tale if this happened back home from 240-volt sockets!.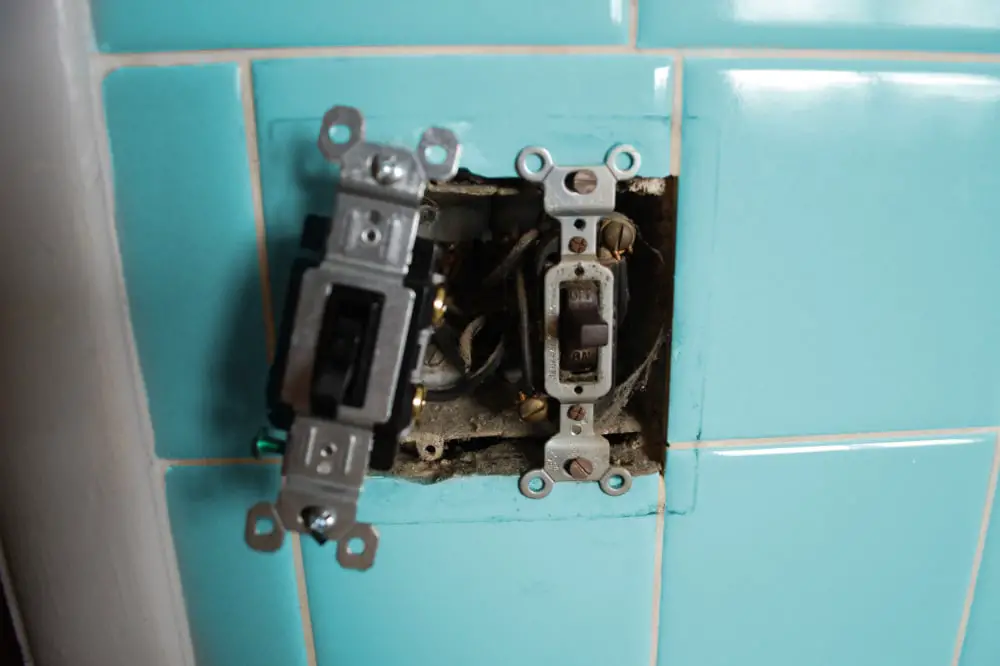 Edit: I forgot the name of the hostel, so luckily for them I have saved them the embarrassment of being named and shamed.
Top Advice: Get Travel Insurance
You could say this near-death experience was a wake up call for me to ALWAYS take out travel insurance wherever I travel now.
You might be thinking, it was just a freak accident what happened to me..
What's the worst that could happen to you?
Well, you could suffer appendicitis and require emergency surgery. You could easily have your bag or camera stolen (this happened to me). A family relative could fall seriously ill or pass away, and you wouldn't be able to afford the urgent flight back home.
For my travel cover I always use SafetyWing. They are one of, if not, the BEST insurance providers out there.
SafetyWing Travel insurance: simple & flexible
You can buy and claim online, even after you've left home. Travel insurance from SafetyWing is available to people from over 130 countries. It's designed for adventurous travelers with cover for overseas medical, evacuation, baggage and a range of adventure sports and activities.
Planning a vacation in the Yucatan? Despite my accident, I had some of the most amazing adventure experiences there. Here's my 2 Week Yucatan Itinerary Guide.
#5. Delhi Belly In Dehradun
During my second trip to India in January 2015, I came down with the dreaded 'Delhi Belly' – an illness that befalls many, but not all, who visit India.
Considering that India is one of the most challenging places a traveler can visit, and, bearing in mind I was living there for six months, a few days in January was the only time I EVER became ill in all my time in India.
It happened after I ate a plate of boiled eggs from a street vendor outside the gym. One evening after a workout with a mate, he suggested we have some chicken broth and eggs to top up on protein. I made the mistake of eating the yolk of five eggs – whereas my mate only ate the egg-whites. Lesson learned.
So that evening at my host's home, I suddenly began to feel unwell and got hit with a severe case of diarrhea. Yuk!
Luckily, my host's wife looked after me while I was sick – giving me natural remedies which made me throw up. And two days later, I was feeling much better.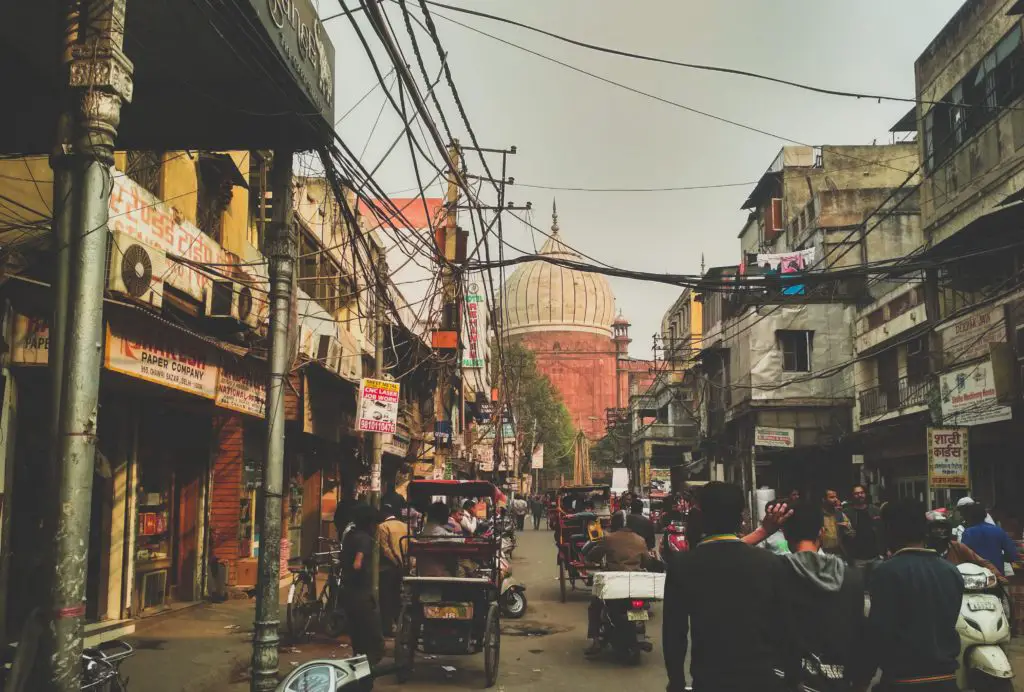 #6. Robbed by a Biker Thief
In January 2018 my partner and I were traveling in south Vietnam, having just seen in the New Year in Ho Chi Minh City. On our last night in the city, my partner's bag was snatched by a thief on a motorbike.
These incidents happen everywhere, unfortunately, not only in Vietnam. In fact, there are notorious biker thieves that prowl around central London and rob passers-by as they ride on the sidewalks, in broad daylight.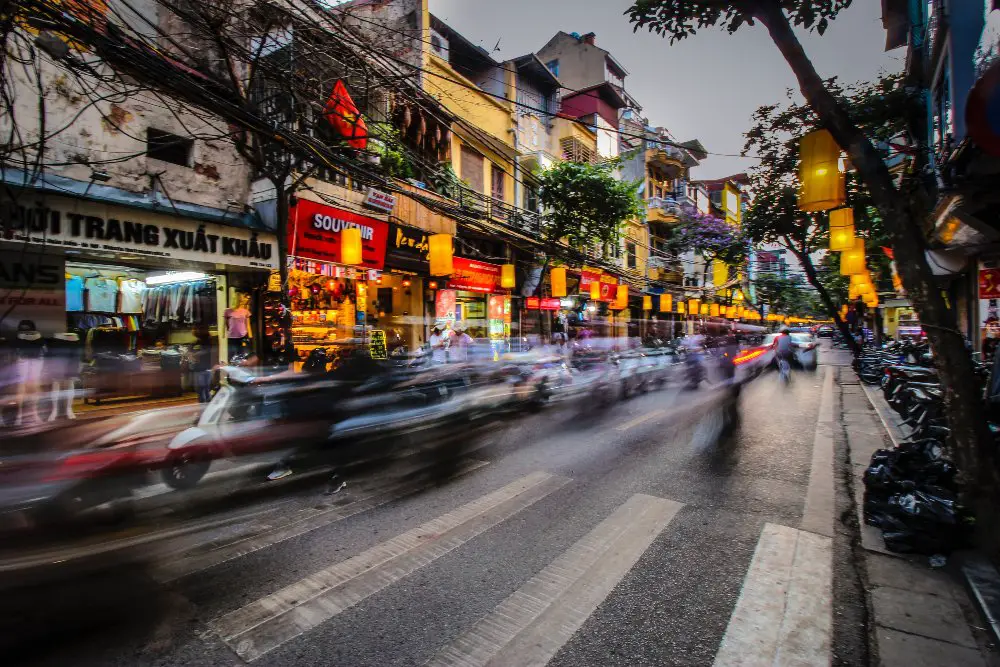 Over in Ho Chi Minh City, it was dark when the incident happened, at around 7pm, and it happened very suddenly, right in the middle of the road as we were crossing it.
We were completely taken by surprise and were overcome with dread when we realized what just happened, yet it was too late to do anything as the biker and the thief sped away into the night.
Naturally, my partner was very upset, as the contents of her bag included her iPhone, some cash, and some ID cards, though thankfully, NOT her passport.
We immediately reported the incident to the police who took a statement, but we realized soon enough, that there was absolutely nothing they could do about incidents like this, in a large city of over 9 million people.
Moreover, my partner's bag was quite thin and light, with loose leather straps which made it vulnerable to rip, and therefore a very easy target. So we learned our lesson that night: if we have to bring our belongings with us, always keep them in secure and strong, tightly-fitting bum bags that can't be ripped from us.
Security Tip: Since this incident, every time I go traveling I always wear my Zero Grid Travel Security Belt – a hidden money pouch that's incredibly useful for stashing away my cash so even the smartest pickpockets don't stand a chance.It comes with an adjustable, non-metal buckle too. Purchase yours from Amazon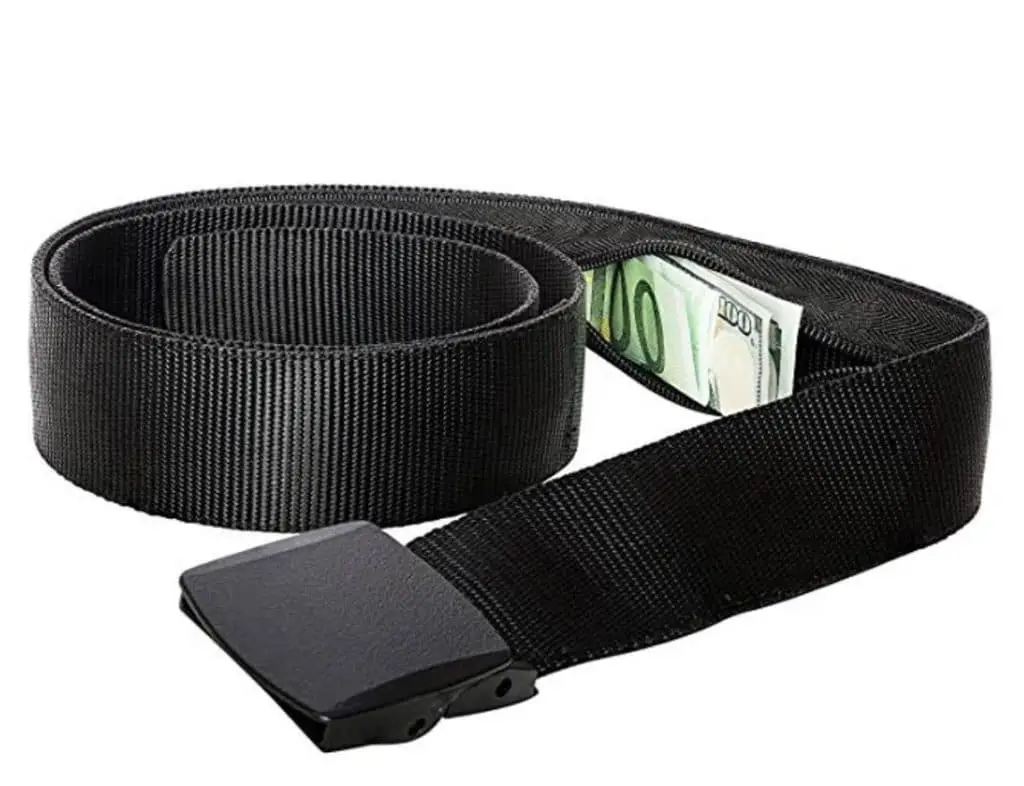 Safety and Security Gear for your Travels:
Below are some more top security travel gear that I would recommend for traveling anywhere in the world – and would not leave the house without these.
Anti-Theft Travel Purse
If you're after the ultimate theft-proof purse, I highly recommend the Anti-Theft Travel Purse – it consists of five measures of theft prevention including:
Slash-resistant straps: straps with stainless steel wire inside, protects against grab-and-go thieves
Slash resistant fabric: the whole bag is made with a slash-resistant mesh barrier inside for extra layers of protection
Lockdown straps: the strap lock secures bag to a stationary object, protecting against grab-and-go thieves
Locking compartments: locking zipper pulls that prevent pickpockets from getting into your bag
RFID blocking pockets: protects against electronic identity theft with RFID blocking card slots and pockets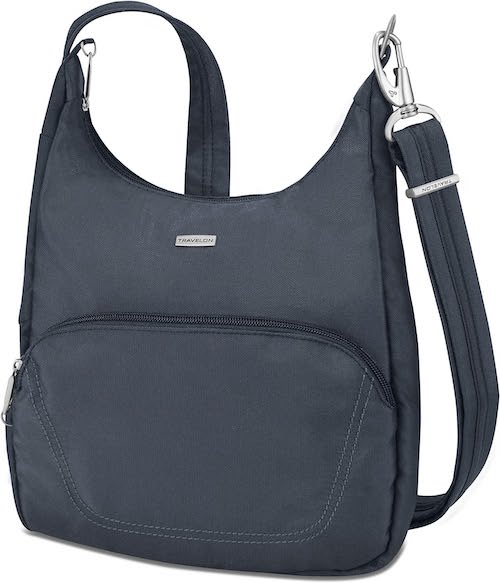 PacSafe Bag Protector
Another great security option for wherever you travel, the PacSafe bag protector will store all your valuables and secure it to a stationary item in your hotel/airbnb.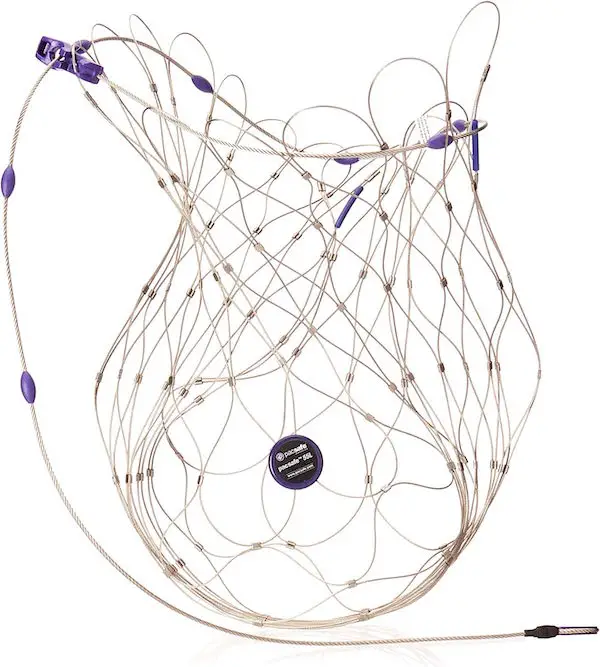 Bring a Small Lock
Be sure to bring a small lock for any hostel stays wherever you go, so you can securely store your valuables in the lockers provided.
Read more: Is Venice a Tourist Trap or Still Worth Visiting?
#7. Missed my Flight (Again!) to Hong Kong
*Why do I keep missing my flights?! To be fair, this incident was also beyond my control.*
In December 2017 I embarked on a flight to Hong Kong via Paris, from Birmingham. The weather at the time was very cold and it was quite icy outside, which had impacted the public travel systems all over the UK and as a result, my train to the airport was delayed and I was pretty late arriving at the airport.
This was the least of my worries though because I soon found that my first-leg flight to Paris was delayed by two hours.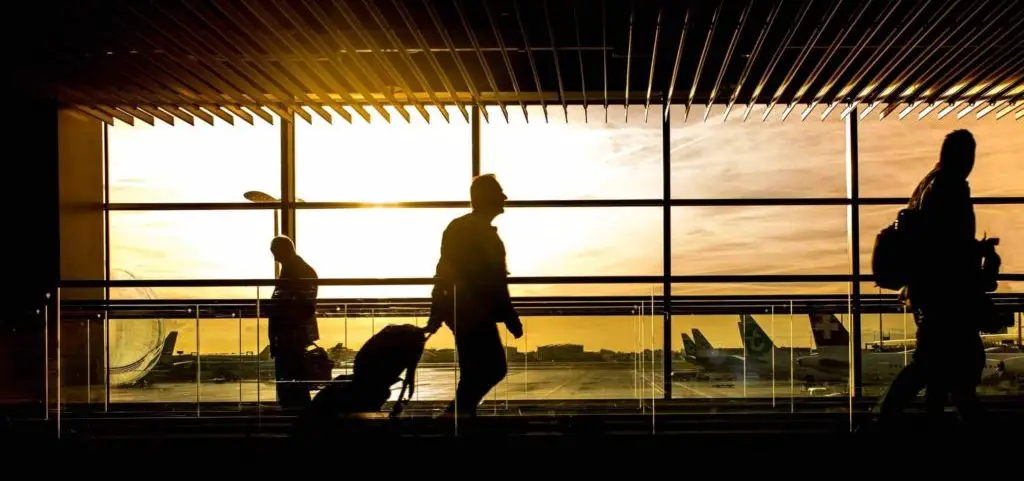 By the time I arrived in Paris around midnight, my connecting flight to Hong Kong had already left, much to the anger and frustration of my fellow flight passengers.
I have been in this situation before (when I missed flights to India) – so I was quite calm and knew that patience was key.
However, I was rather surprised by how furious the other passengers were. These were grown-ups, literally shouting at airport staff, and scrambling to jump in front of everyone else in the queues for new tickets at Paris Charles De Gaulle airport.
I just stood back and watched them make fools of themselves. It was unbelievable. Sometimes, shit happens. Just be PATIENT and relax! Our flight WILL go ahead. We will be put into a hotel for the night. None of this will cost us an extra penny.
There is really no need to take it out on airport staff who aren't responsible for the actions of mother nature.
Related post: Top 10 Things To Do in Birmingham, UK (by a Local)
#8. My Arm BLEW UP From a Mosquito Bite
Yeah, so this was a bit of a freak accident that resulted in my earning an arm like Popeye's.
During my second visit to the Yucatan in Mexico, I received numerous Mosquito bites, but that's nothing new as I got bitten a million times from my first Mexico trip, and actually – almost every tropical place I've been to – whether it's Indonesia, Malaysia, Thailand, Vietnam, I've been bitten by Mosquitos (I mean, who hasn't?)
Except during this trip, I had this ONE bite on my elbow, which at first, was no different from the other bites, but it turned from a red swollen lump, into a small white bubble.
When I arrived back in the UK, it was still there – a month later. And then one day, I decided to pop it. The fluid in the sac leaked out, so I casually wiped it, and I never thought anything of it, maybe because I didn't realize it was an old Mosquito bite.
But then, the area around the mark, on my elbow, started to go red again, and it began to swell. And it swelled really fast. I applied some brandy to the area to try and disinfect it, and it was seeping, so I was squeezing more fluid out.
But it got worse. The stinging from the brandy was nothing compared to what came next. The swelling became gradually more painful. In fact, it got to the point where it became so painful I could not even sleep at night – I would literally wake up clutching my arm, writhe around on the floor, and clench my teeth so hard to stop myself from screaming in agony.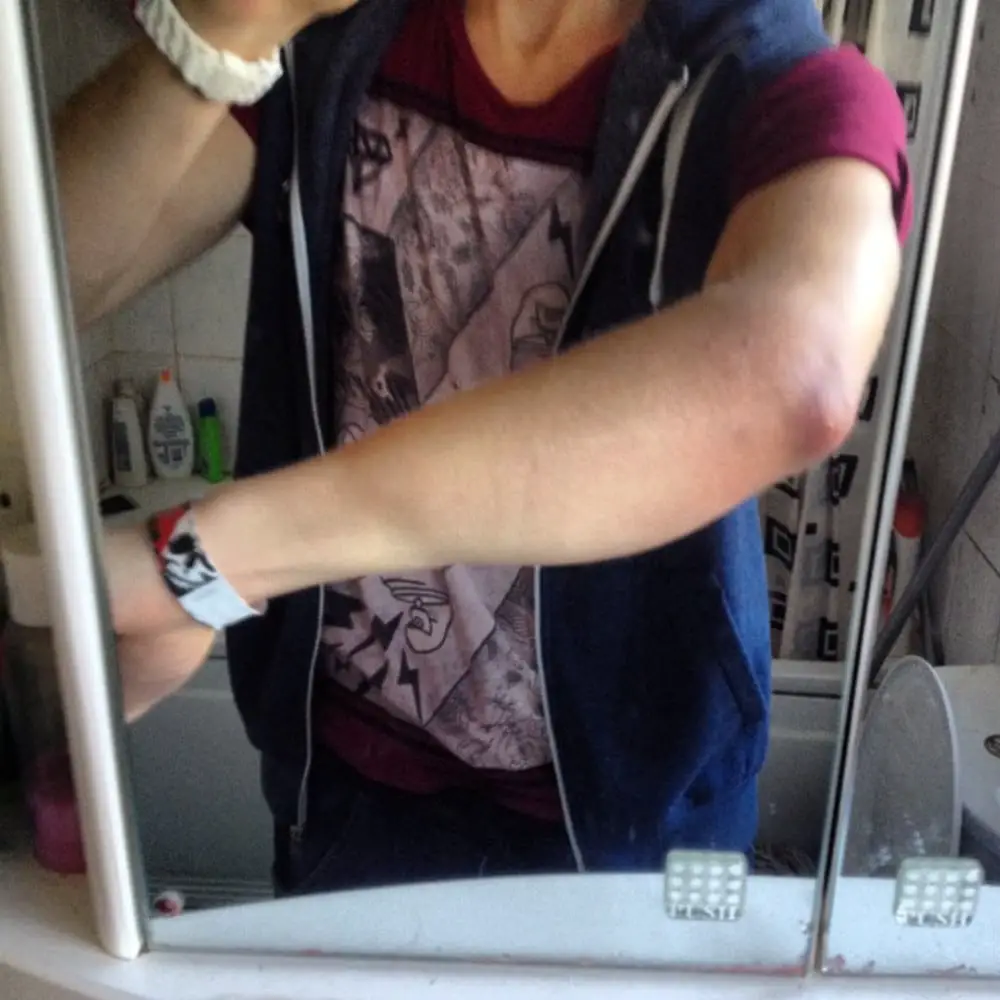 The small lump had expanded so much that my entire forearm literally BLEW UP, so it looked just like Popeye's arm!
I sought medical help soon after and was able to clear up the infection on a round of antibiotics. The doctor told me I was VERY lucky the infection wasn't higher up my arm, as that could've been critical. Instead, it spread downwards due to the swinging motion of my arms from walking, hence the weird Popeye look.
Click here to read how I easily saved over $1000 in just ONE month for my travel funds
#9. I Once Received the WRONG Visa Stamp
I was due to fly back home from India in the summer of 2014 and as I entered the immigration checkpoint at Delhi airport, something odd happened.
The border guard was looking at my passport visa with suspicion and then asked me what date I arrived in India. I explained that I was only here for a week, but still, he was checking my passport photo and visa, with suspicion.
He then called up another guard who arrived and they were talking about my visa (I couldn't make out what they were saying or what even was wrong). And then they pointed the stamp in my passport, which I received on arrival in India a week earlier.
I didn't understand what the problem was. But then I took a closer look at the stamp and I read the small date imprint. It says '2013'. Shit.
Why on earth did I receive a visa stamp with 2013 on it, when my visit was in August 2014? I was just as dumbfounded as the Indian border guards were.
Yet surprisingly, they ushered me through immigration without another word.
It turns out, they made a mistake by stamping a year-old old visa stamp in my passport when I first arrived! When I checked the stamp again, they appear to have hastily smudged the date out and written, 'Arrival confirmed on 15-8-2014'.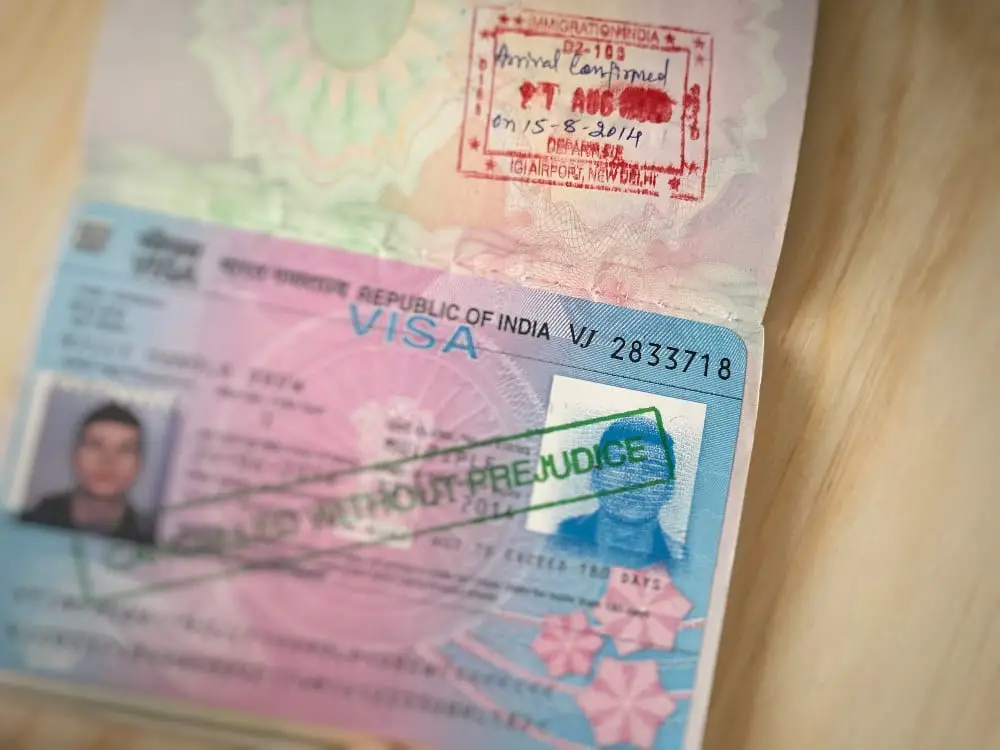 I was slightly relieved, and was able to board my flight, except I was due to arrive in Moscow for a transfer flight to London. I was seriously hoping this visa doesn't draw suspicion by the Russian guards in Moscow, as I was seriously beginning to worry they'd throw me into a gulag.
And yep – you guessed it – the Russian immigration guard not only noticed something dodgy with my passport, he actually whipped out his monocular and proceeded to scrutinize my visa for quite a LONG time!
Several moments passed, my heart was racing and sweat began to drip down my face. And I could feel the stare of people behind me in the queue, which made matters worse.
And, AT LONG LAST, I was handed back my passport without a word said. Thank goodness!
So, those are my worst travel experiences so far! I hope this post doesn't put you off traveling! Have you had any bad experiences abroad?
Further Reading
Download your FREE 20-page Travel Planner Guide
And get access to all my best budget travel tips, checklists, additional freebies, and more.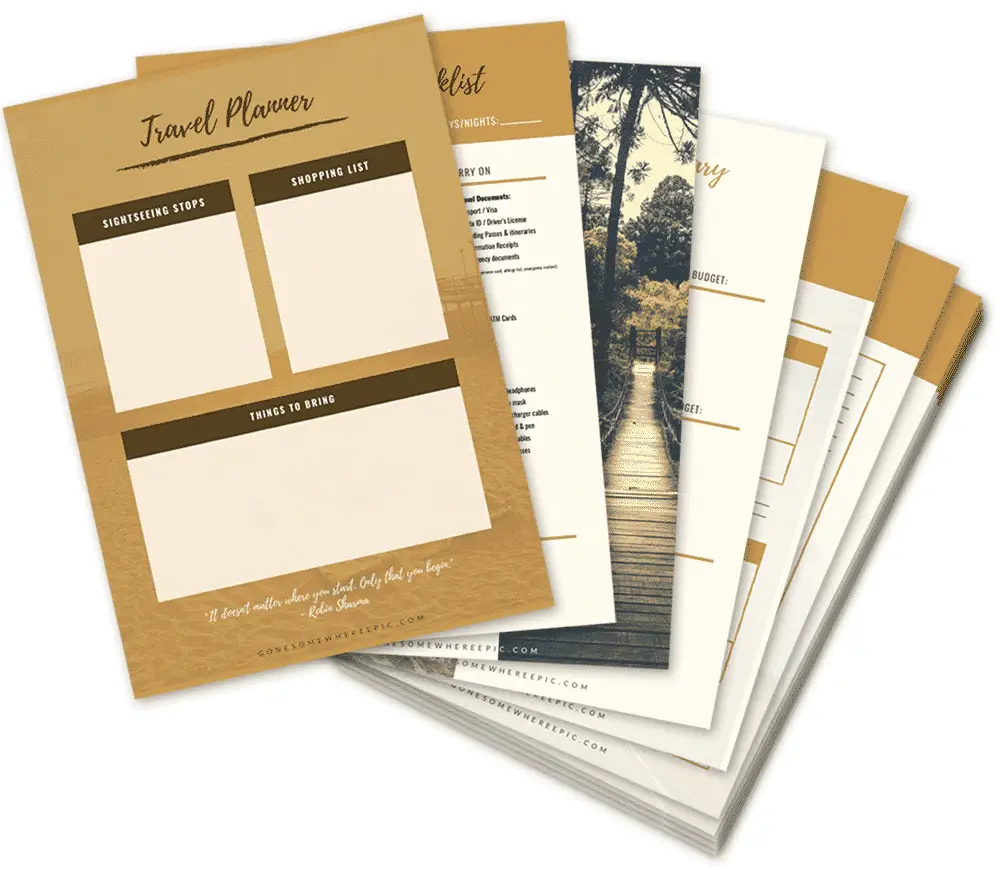 Book Your Trip: Top Tips
🏨 Accommodation: I recommend booking.com
✈️ Flights: for the cheapest flights, I use Skyscanner
🚗 Rental Car: I always rely on Discover Cars
🛡️ Travel Insurance: for reliable and trusted cover, I use SafetyWing
🗺️ For all my best travel tips & advice, head over to my Travel Tools
Thank you for reading My Top 9 WORST Travel Experiences
Now you know what to do to avoid these awful situations on your next trip, ensuring it goes smoothly!
If you enjoyed this post, share it on Pinterest so your followers can enjoy it too!