Ultimate Packing List for Copenhagen and Denmark (+ Free Checklist)
The picturesque and colourful city of Copenhagen, Denmark, is a wildly popular tourist destination and features on many a European travel itinerary due to its culture, food, history and impressive architecture.
Being a Scandinavian country sitting high up in northern Europe, Denmark is known for cold, and freezing weather, as well as lots of rain. 
This Copenhagen packing guide has everything you need to prepare you for your ultimate Copenhagen vacation – from what to wear to handle the extreme weather, clothing for the milder summer months, and everything else you need to bring, to ensure you have a smooth and super-enjoyable trip.
Plus, at the end of this post you can get a copy of your FREE printable packing list for Copenhagen travel!
Scroll on to read: Ultimate Packing List for Copenhagen and Denmark (+ Free Checklist)
Table of Contents
This post contains affiliate links. I will earn a small commission if you use these links.
Ultimate Packing List for Copenhagen and Denmark (+ Free Checklist)
Travel Documents
First off, here's a list of important documents you absolutely must bring on your Denmark vacation:
1. Passport and Itineraries
Take a photo of the photo page (2nd page) of your passport and save it on your camera roll. Get a photocopy made and bring it with you. Store this and all your important travel documents in one secure place, such as this travel wallet for women | men which will hold your passport and all your documents.
2. Travel Debit Cards
Bring at least a couple of travel-friendly debit or credit cards so that you always have access to cash. I always bring 3 cards just to be safe, they are:
The above three come with super useful banking apps that are very user-friendly and easy to use, as well as packed with features, as well as being extremely secure.
3. Driver License
If you're planning to rent a car in Denmark, you can use your driver license (if you're from the US, UK, EU or have an international license). It also doubles as a valid ID, so you can leave your passport at your hotel/apartment.
4. Travel Insurance 
For added security and peace of mind, don't leave home without good travel insurance by World Nomads. Take it from me – what's the worst that could happen? Well, on my first trip to Mexico I got electrocuted in a hostel (yes, seriously). I flicked a light switch in a dark bathroom and felt a sharp burn travel from my finger all the way up my arm, as if it caught fire (you can read about that in this post).
Think I just had a freak accident? What happens if you're walking down the street in Copenhagen and your appendix suddenly bursts? I cannot stress enough how important travel insurance is.
Travel Gadgets & Electronics
These are more travel essentials to ensure you're connected to power and have access to the internet and to contacts during your trip, as well as gadgets to keep you entertained on long journeys – you won't want to leave home without these:
1. Universal SIM Card
A relatively new concept, DrimSim is a universal SIM card that allows you to connect to data almost anywhere in the world. What's more, it isn't attached to a singe operator, and you can choose either a regular SIM card or an e-SIM card.Travel tip: be sure to keep your original SIM card in a secure place such as the Passport Travel Wallet (it has a SIM card pocket designed specifically for this purpose).

Buy DrimSim card

2. Multi Plug Outlet / Universal Travel Plug
Denmark uses the same rounded 2-pin plug outlet as the EU (type E) as well as the type F plug which is the same but also includes a third, flat sided pin. 

You'll need this super useful All-In-One Universal Travel Plug for Denmark, which also comes with USB ports with plenty of space to charge all your travel gadgets.

Buy Universal Travel Adaptor

3. 10-Foot Charging Cable
In my experience many places I've stayed at had power outlets that were a little too far from the bed. So it's always best to bring an extra long charging cable, like this one for iPhone, or this one for Android. Travel Tip: bring a second, shorter cable, like this one (iPhone) or this one (Android), that's more convenient for charging from your power bank on the plane.
4. External Battery (Power Bank)
One of the most essential travel gadgets, an external battery (also called a power bank, portable battery charger or portable charger), can be a lifesaver when you cell phone battery is about to die on a long flight. Plus, there's no guarantee you'll find an outlet in a lot of places (or at least a reliable outlet). This 26,800mAh Conxwan PowerBank is reliable and affordable whilst packing a lot of power.If you prefer a smaller model, the Keymox PowerBank is lighter and more compact whilst still packing plenty of juice.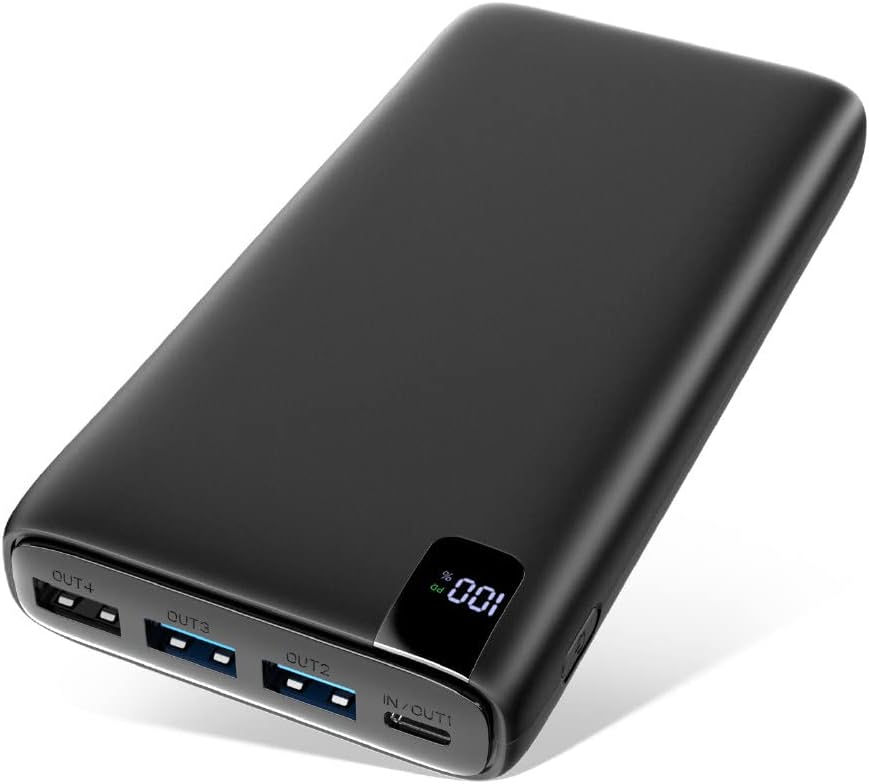 Buy External Battery (Power Bank)

5. Wireless Noise-canceling Earbuds
For comfort and convenience, you'll want to grab yourself a pair of these Wireless Noise-Canceling Earbuds w/Bluetooth for traveling by air or on the road. Not only are they pretty decent with rave reviews on Amazon, they're quite affordable too. Bonus!

Buy Wireless Noise-Cancelling Earbuds

6. Trtl Travel Neck Pillow
One of my favourite carry on essential items, the Trtl neck pillow is not only perfect for flights, but for traveling around Denmark too.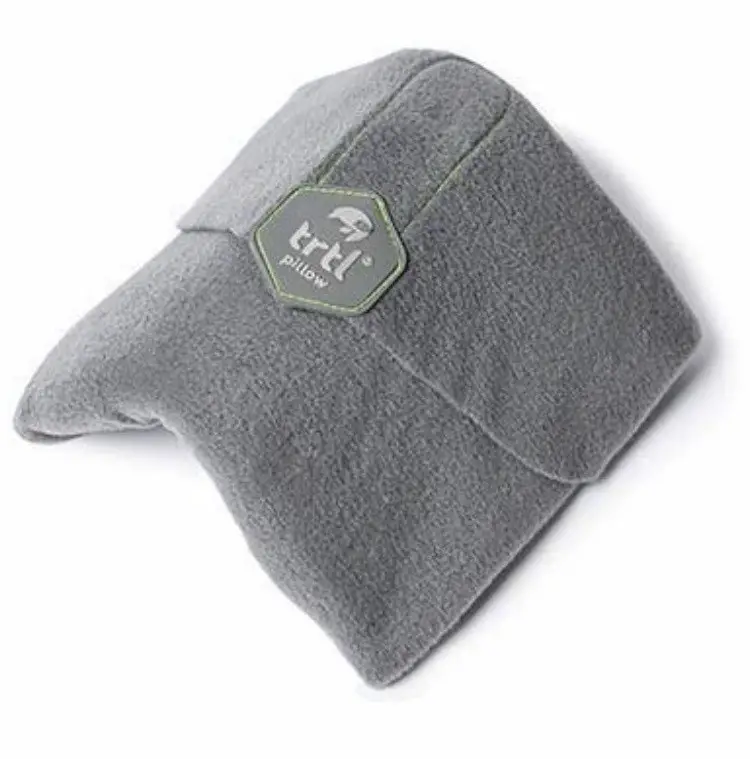 Buy Trtl Neck Pillow

7. Windproof Travel Umbrella
It rains a lot in Denmark, and it can get quite windy, so a windproof travel umbrella is an essential travel item. The RainMate Compact Umbrella is a very lightweight option that will keep you dry in the rain and protected from the cold winds.

Buy RainMate Compact Umbrella

8. Bendy Tripod Phone Holder
No doubt you'll be planning to take some instagrammable photos on your Copenhagen trip, and this bendable tripod phone holder is the easiest way to capture stunning and insta-worthy snaps. It's small and compact, lightweight enough to carry around all day, and fits into your daypack neatly with minimal space.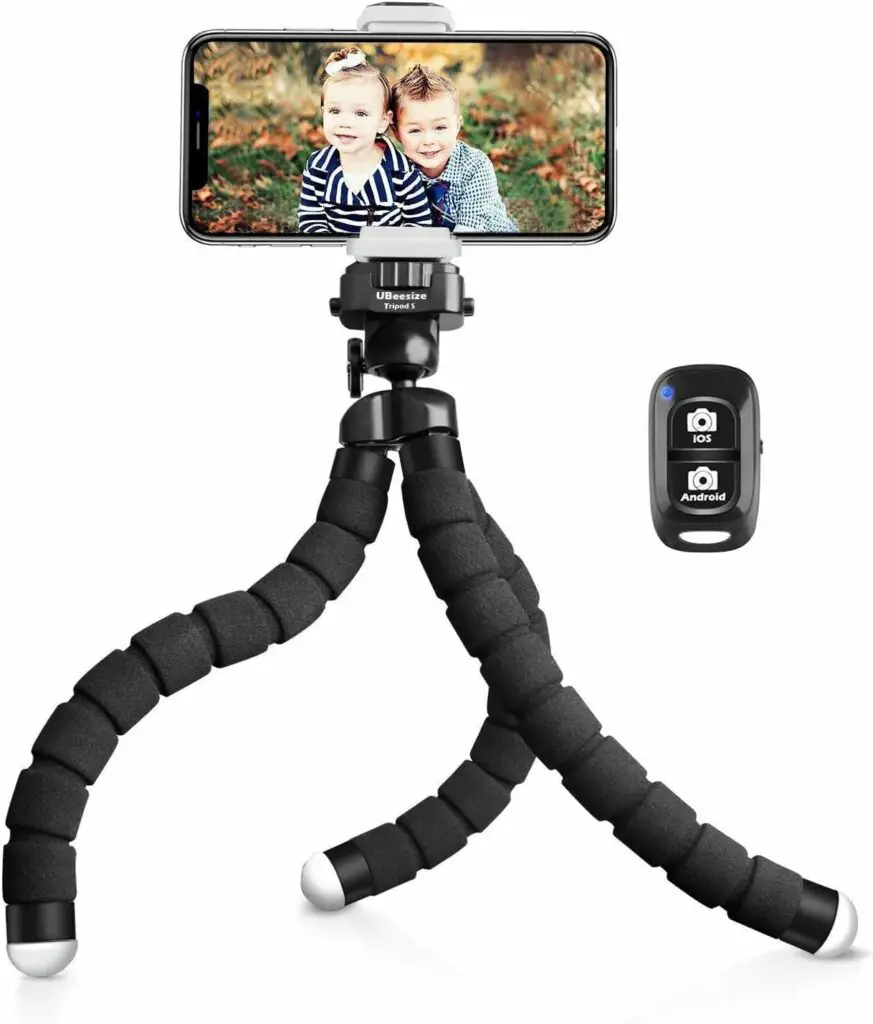 Buy Bendable Tripod Phone Holder

9. Compact Digital Camera
For the avid photographer and those looking to take superb quality pics, a decent compact digital camera is an absolute must. My favorite over the years is the Ricoh GRIII ultracompact camera, which features 24MP, 28mm F2.8 Lens and a touch-screen LCD display. It has remarkable image-stabilization which makes it perfect for whipping out and snapping pics while on the go. You can even attach external lenses for zooming in, as well as an external flash gun.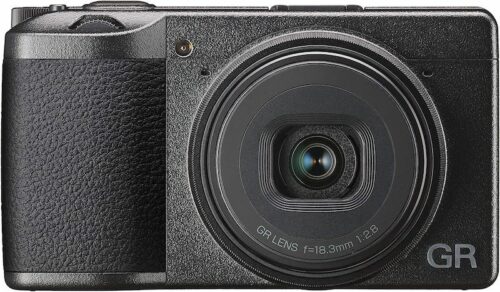 Buy Ricoh GRIII Compact Camera

10. VPN (Virtual Private Network) 
A Virtual Private Network (aka VPN) is quickly becoming an important travel essential these days. What are they? VPNs allow you to establish a secure connection over a shared connection. So when you're using free WiFi (eg. in a coffee shop), you're connected to all the other people in that cafe, on that same network.

Buy NordVPN

The problem with being on the same open network as others is that you're exposed to potential hackers who have easy access to your information – such as your login credentials, bank card info, and other private things on the device you connect from – whether that's your phone, tablet or laptop.Enter the NordVPN – it disguises your connection, so your precious information is invisible to anyone looking to hack an unsuspecting user's device.
Copenhagen Travel Safety Items
Often a question people ask is: Is Denmark safe? And the answer to that is, Denmark often ranks as one of the safest places in the world. In fact, your main concern when traveling anywhere, particularly in touristy spots, is pickpockets and theft of valuable belongings. The following list has everything you need to ensure you don't encounter those situations:
1. Travel Money Belt
This is super handy when you're walking around a city like Copenhagen with cash and other small valuables – I recommend keeping these either stashed away in your hotel/airbnb, or stored securely on your body in a money belt.
2. Anti-Theft Book Bag
These have similar features as the anti-theft purses, the main zipper on these is in the back, making them impossible to open when you wear it on your back. Whether you decide on the cross-body bag or the backpack, it makes your daypack in the city slash-proof. This is really an extra-precautionary option, but will deter pickpockets and is great for peace of mind.

Buy Anti-Theft Cross Body Bag


Buy Anti-Theft Backpack

3. Anti-Theft Travel Purse
If you're after the ultimate theft-proof purse, I highly recommend the Anti-Theft Travel Purse – it consists of five measures of theft prevention including:
Slash-resistant straps: straps with stainless steel wire inside, protects against grab-and-go thieves
Slash resistant fabric: the whole bag is made with a slash-resistant mesh barrier inside for extra layers of protection
Lockdown straps: the strap lock secures bag to a stationary object, protecting against grab-and-go thieves
Locking compartments: locking zipper pulls that prevent pickpockets from getting into your bag
RFID blocking pockets: protects against electronic identity theft with RFID blocking card slots and pockets
4. Small Lock
Be sure to bring a small lock for any hostel stays in Copenhagen, so you can securely store your valuables in the lockers provided.
5. Security Travel Scarf
This stylish Security Scarf features a hidden zipper and pocket for that extra layer of security. With this security scarf, you can store some cash, a credit card, your cell phone, and even your wireless earbuds inside the hidden compartment of the scarf and nobody would be any the wiser!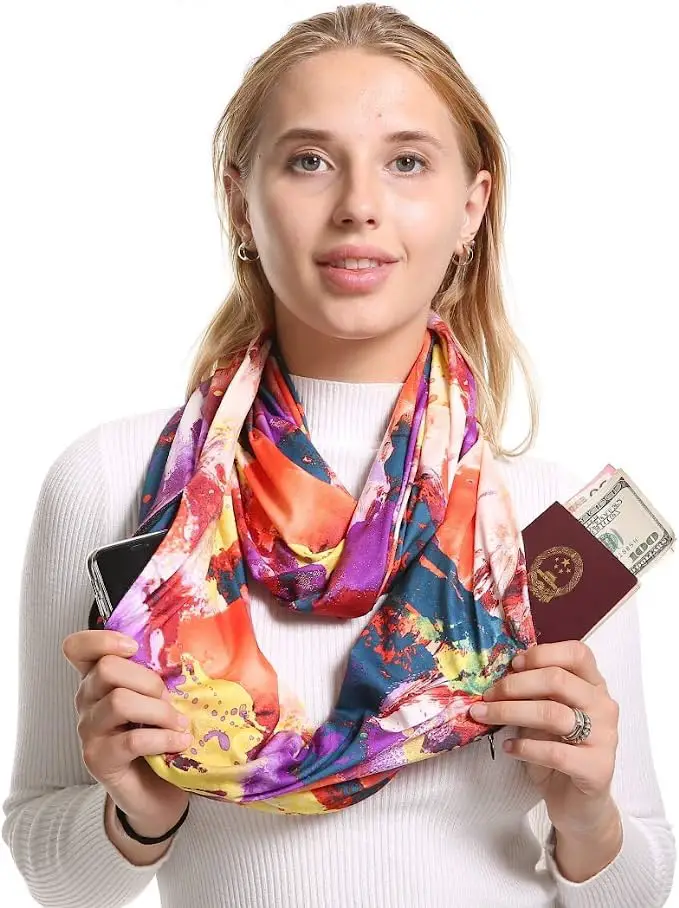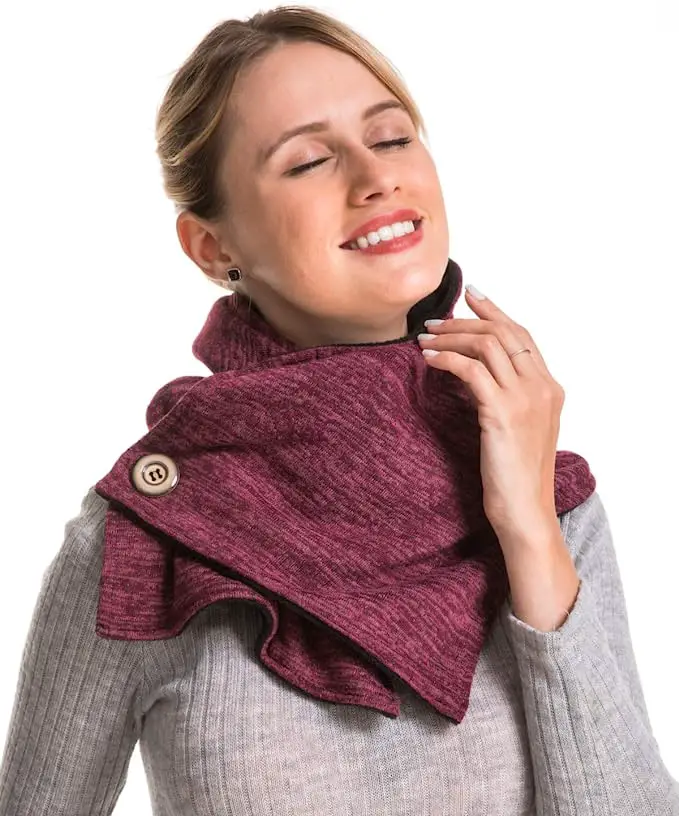 Buy THIN Travel Scarf


Buy THICK Travel Scarf

Eco-Friendly Travel Packing Essentials
These days most of us try to do our bit for the world around us, and with air travel, we become more conscious of our carbon footprint. So with the items below, you'll be making a difference in protecting wildlife, nature and the environment.
1. Water-to-Go Filter Waterbottle
Tapwater in Denmark is safe to drink, so you can fill up from a tap or river and drink perfectly-clean, fresh water. I always bring my trusty Water-to-Go Filter Waterbottle with me for this reason.



Buy Water-to-Go Filter Bottle

5. Reusable Shopping Bag
Like with many places worldwide, Denmark banned single-use plastic bags in across the country since 2021. As such, you'll want to make sure you have a couple of these reusable tote shopping bags that you can fold up into a tiny pouch, perfect for travel. Once folded, you can clip these little pouches onto the side of your purse or daypack, so it's there ready to be filled with Scandinavian souvenirs, groceries and/or crafts.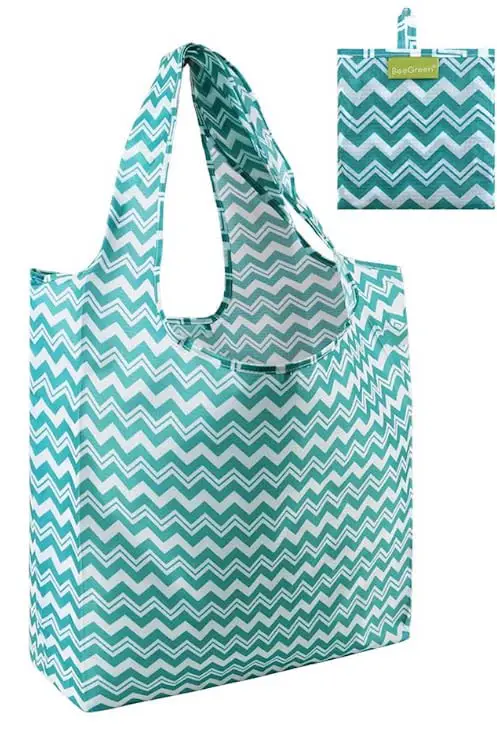 Buy Reusable Shopping Bags

Toiletries & Medicines
Featured in this list is a cool travel hack as well as important travel essentials that you can't leave home without.
1. Dry Shampoo
For those who don't want to wash their hair on vacation, or looking to save luggage space, the Baptiste Dry Shampoo works a treat.
2. Dry Conditioner
You might consider soaking in a steaming hot spa in Copenhagen, or even going for an icy swim in the sea. Either way, those with long hair will understand the inconvenience of getting sea salt in your hair. The Moroccan All-In-One Leave In Conditioner can be easily applied to your hair straight after a swim or a soak.



Buy Dry Shampoo




Buy Dry Conditioner

3. Hand Sanitizer & Pouch
This feels more like a mandatory essential item these days. To ensure you use it throughout the day, get a sanitizer pouch that clips onto the outside of your purse or day bag, so it's within easy reach. Sanitizer Bottle Keychain Holder
4. Small Pack of Tissues
It's always a smart tip to carry a small pack of Travel Tissues with you on your person when out in Copenhagen, and they're handy for numerous things.
5. Hangover Cure Tablets
Planning to party hard? Bring some hangover cure pills with you and take one before you hit the bars. The Liquid I.V. Hydration Multiplier contains antioxidants, herbs and homeopathic ingredients that ensure you won't be hungover the following day, and missing out on precious vacation time. And don't take my word for it either – it's a bestseller on Amazon with over 96,000 positive reviews.

Buy Liquid IV Hydration Multiplier

6. General Medications
You can easily get hold of medicine in Denmark, so don't feel you have to pack the whole medicine cabinet. However, its well worth bringing meds for headaches, cramps, allergies, as well as upset stomach meds like anti-diarrheal, Tums, and Pepto.
7. Massaging Shoe Gel Inserts
This is more of a travel hack – if your trip will involve lots of walking and hiking like mine does, you may risk suffering aches and pains during your vacation, especially if you do a lot of walking on the first day of your trip. These super handy massaging gel inserts will keep your feet comfortable and protected from blisters, as well as from muscle pains and cramps in your legs.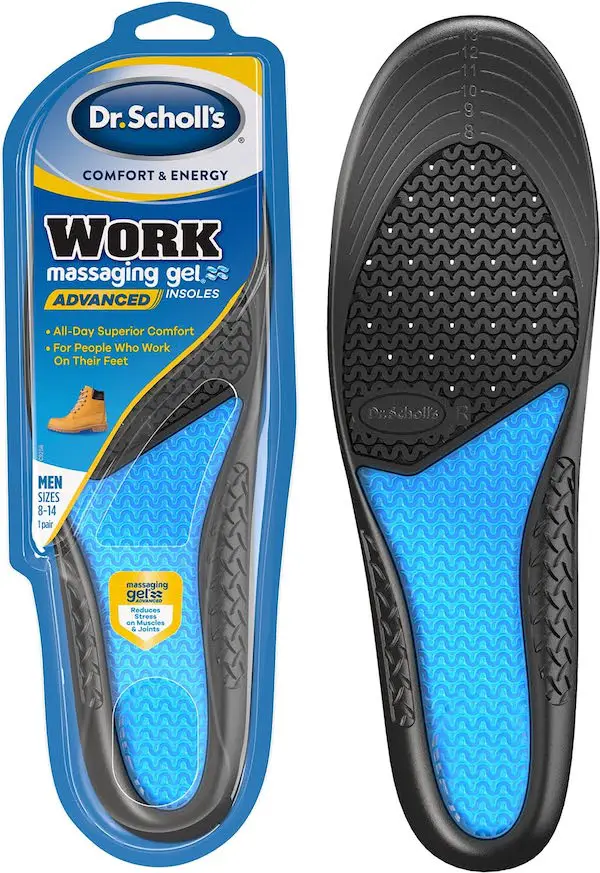 Buy Massaging Gel Inserts

3. Microfiber Towel
Perfect for the beach or poolside, the Rainleaf Microfiber Towel is an absolute must for any Mexico packing list. While they do feel a bit weird, they are lightweight and dry super fast, so you'll never have to worry about stuffing a soggy towel in your bag.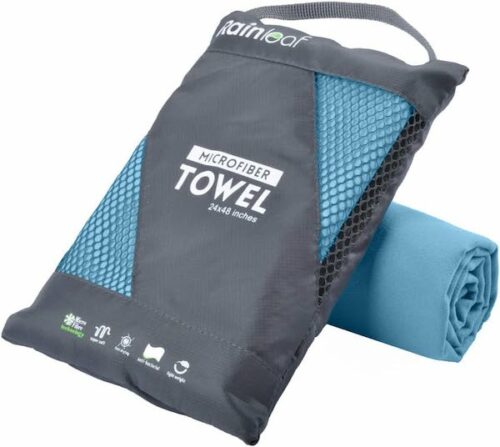 Buy Rainleaf Microfiber Towel

Clothing / attire for Copenhagen
For the image conscious and those looking to save packing space, it's well worth having a capsule wardrobe for your Copenhagen vacation so that you can interchange and mix up items of clothing, in order to wear a different look each day.
Tip: the below list is useful guide for what to wear in Copenhagen in summer, as well as in spring and fall. However, do add more layers in the shoulder seasons when the temperature drops, and for the winter – see the guide further down.
1. Hiking Boots
A strong and reliable pair of hiking boots will serve you well for all your trekking and walking activities in Denmark and everywhere else, for years to come. These Columbia men's and women's hiking boots are some of the best around, though if you're on a budget and don't want to compromise on quality, you can get a pair of Quechua hiking shoes for men / women.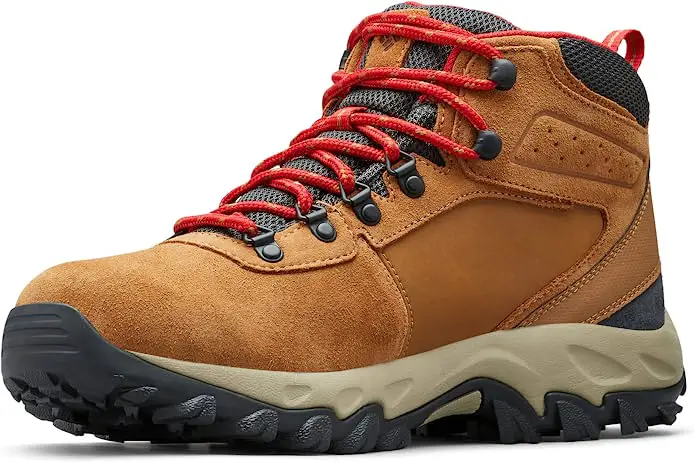 Buy Hiking Boots (mens)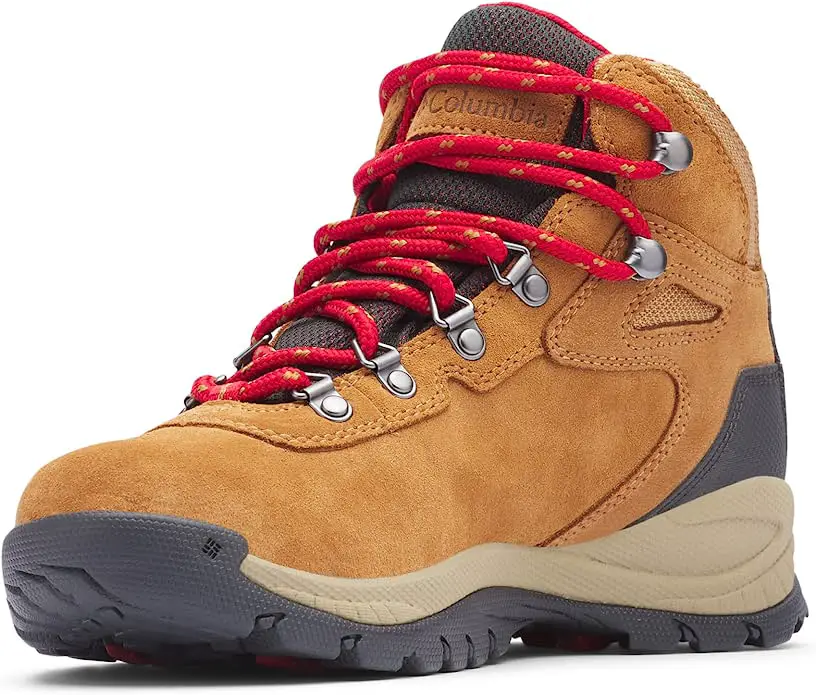 Buy Hiking Boots (womens)

2. Swimsuits
Chances are you'll need a swimsuit if you're heading to the iconic spa houses of Copenhagen, staying at an all-inclusive resort, or braving a jump in the chilly waters. This women's suit and these men's trunks are tried and tested bestsellers.
3. Light Jacket
While Denmark is known for its cold climate and sub-zero temperatures, you should at least pack a jacket for the spring and summer months. My favourite jacket is the trusted Columbia light jacket (mens / womens) which is comfy, light and always keeps me warm.



Buy Light Jacket (mens)




Buy Light Jacket (womens)

4. Rain Jacket
Denmark is known for raining a lot, and when it rains, aversatile North Face jacket (mens / womens) is perfect for the milder months, it will not only keep you dry, but will also keep you insulated from the cold. You can also wear this jacket over a fleece/warmer jacket.



Buy Rain Jacket (mens)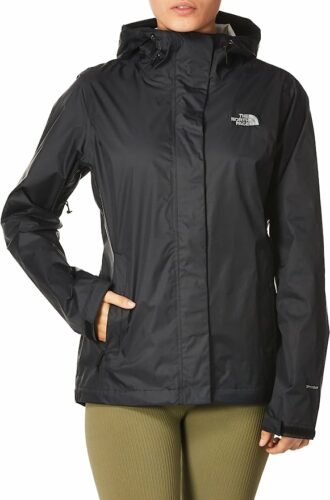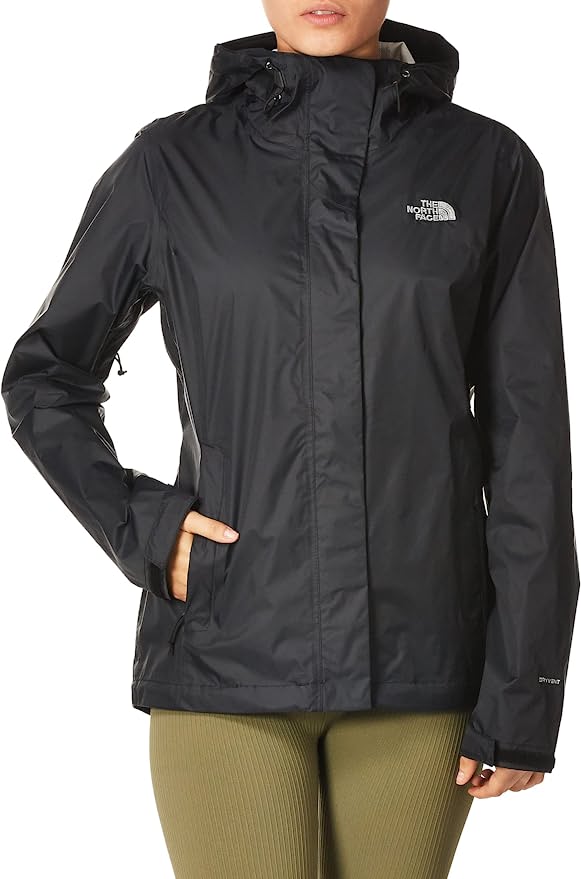 Buy Rain Jacket (womens)

What to wear in Copenhagen winter
The below list is a guide for what to pack for Copenhagen in summer (June-August). You can also follow this guide for the spring and fall (autumn) months, though you might want to add extra layers when the temperature drops, just be sure to check the weather forecast before you arrive in Denmark.
1. A Winter Coat
This needs to be thick enough to keep you warm in sub-zero temperatures. A cashmere wool coat for women / men is a classic look or the winter shell coat for women / men, is practical, snug and warm.
2. Thermal Top
Being in northern Europe, Denmark experiences frequent, nasty blasts of icy weather during the winter, and for these situations you need a thermal top to keep warm outdoors.
3. Thick Woolly Socks
A decent pair of woolly socks for women / men are another must – to go with your hiking shoes or trendy Timberland boots.
4. A good quality scarf
Whether it's a thick scarf for women / men or a thin scarf for women / men, it does wonders for keeping you warm, seriously. And you'll definitely need one to protect against the stinging winds.
5. A warm Hat
A good quality woolly hat or beanie for women / men is practical and fashionable and you can even pull your hood up over it like I do.
6. Gloves
You can opt for fingerless gloves, gloves with pull-back mittens, depending on your preferences, or even smartphone-compatible gloves.
Luggage/Baggage and Packing Items for Copenhagen
Lastly, here's a list of the packing items and baggage that I use to encase and carry all my stuff when I go on a backpacker type of trip. It's well worth investing in a trusted brand to ensure you have reliable gear that will last you years of travel.
1. Backpack
In 9+ years of travel I find the clamshell type of backpacks the most convenient for quick access to everything inside your bag. The Tortuga Setup Backpack (mens / womens) is one of the best out there. Not only is it affordable, its also very durable, weather-resistant, and comes in either 35L or 45L sizes.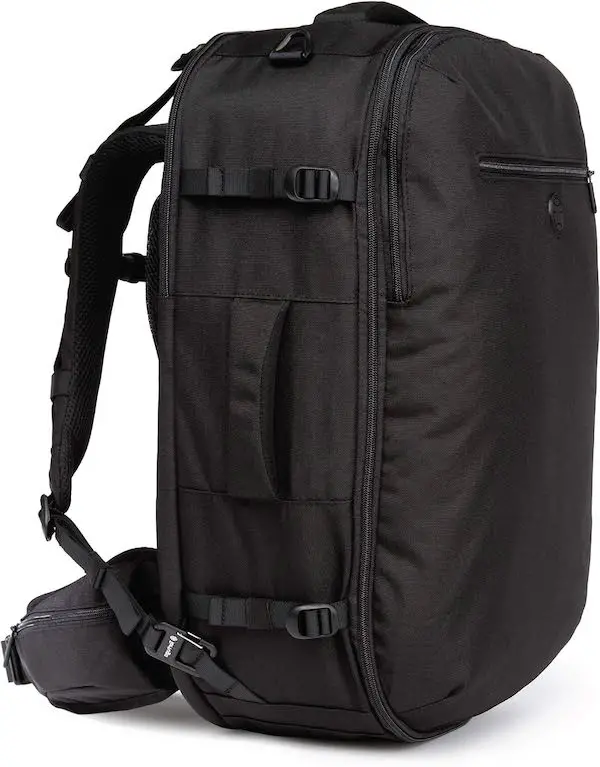 Buy Backpack (mens)


Buy Backpack (womens)

2. Hardside Suitcase (if not the backpack)
Prefer to wheel around a suitcase instead of wearing a backpack? Worry not – Amazon Basics does a 30-inch Hardside Spinner that fits neatly into the overhead and it's got 36,000 reviews to boot. A suitcase is perfect for a short city break or weekend getaway.



Buy Hardside Suitcase

3. Daypack
The daypack is super useful day-to-day on your vacation as you don't really want to be wearing your larger backpack other than for flight days and traveling between cities and regions. You can't go wrong with the Osprey Daylite Daypack, that comes in a range of colours, it's a hugely popular option loved by backpackers and travel bloggers alike.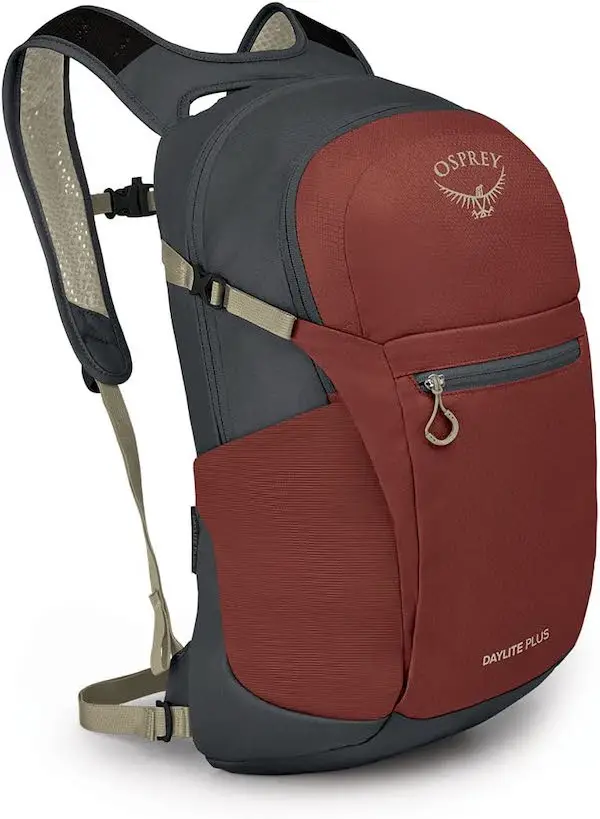 Buy Osprey Daylite Daypack

4. Travel Laundry Bag
This is a must-have item for keeping your packing organized and reducing risk of lost clothing on your travels. It's always wise to keep your dirty laundry separate from your clean laundry, plus, you'll need a laundry bag to hand over to the laundrette when you get your laundry done during your trip.
5. Space Saver Packing Cubes
Another must-have packing essential, these packing cubes are a smart way of keeping your clothes well organized in your backpack whilst also saving tons of space, and giving you peace of mind. The Space Save Packing Cubes come in three different sizes, so you can put your pants in one, and shirts in another etc. The double zipper design ensures the pack shrinks down as small as possible when filled, leaving you with plenty more bag space for all your Denmark souvenirs and new attire.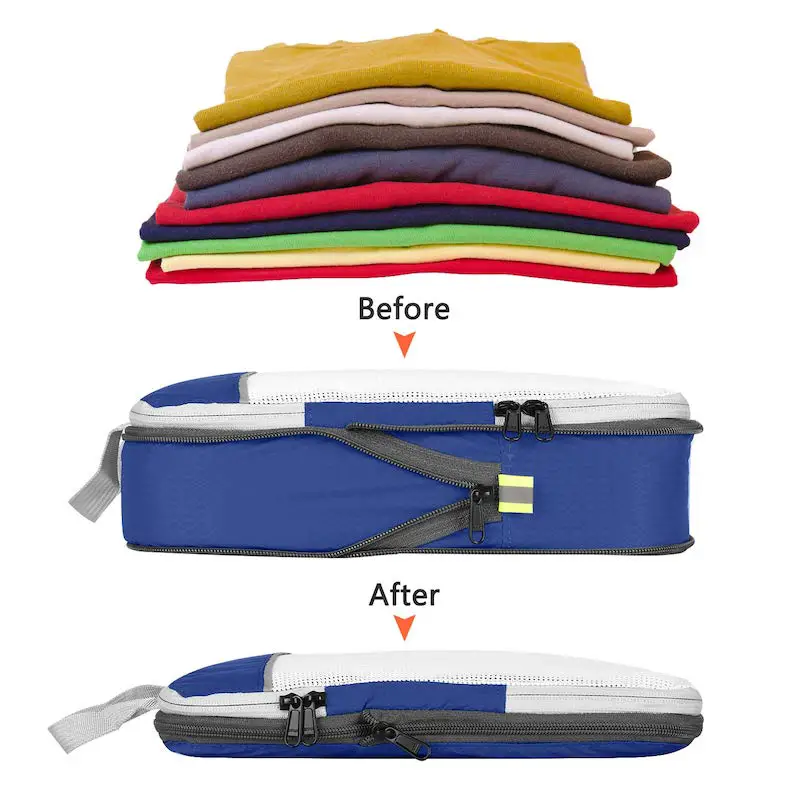 Travel Tip: if you really want to save space in your backpack, use these compression bags. They suck the air out like a shrink-wrap, and you'll be amazed by how much space is left!

Buy Space Saver Packing Cubes

6. Hanging Toiletry Bag
Another one of my fave travel hacks is this hanging toiletry bag. It's really useful for storing your toothbrush, toothpaste, deodorant, soap, shampoo and conditioner, face wash, trimmer, bug spray and sunscreen, and it saves space in your backpack.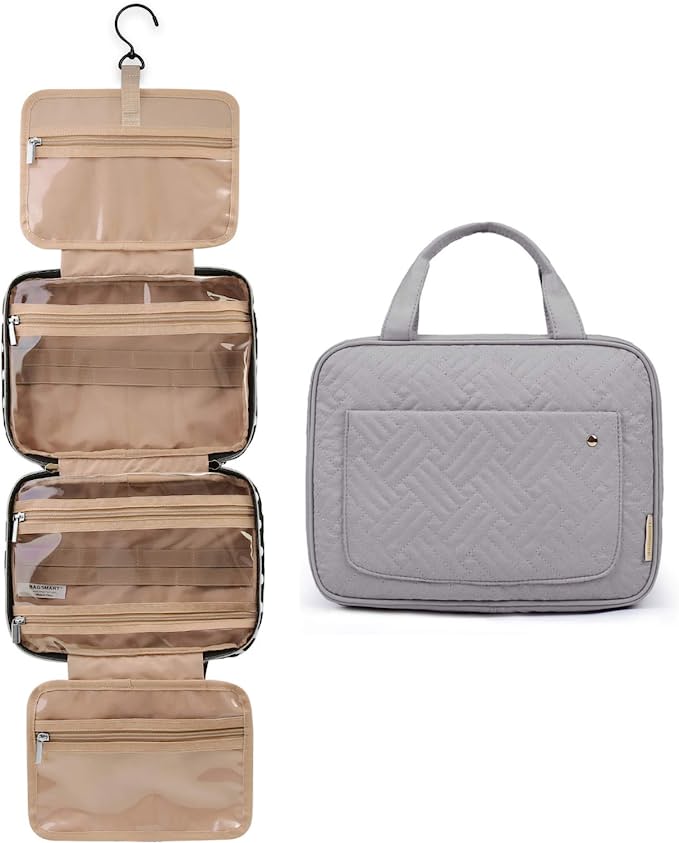 Buy Hanging Toiletry Bag

7. Travel Medicine Kit
Sometimes it's better to be safe than sorry on your travels by planning ahead and bringing along basic medicines like paracetamol or ibuprofen, motion sickness pills and sleep aids. However, if you don't want to buy those, the travel medicine kit packs them together neatly.
So there you have it – my ultimate packing list for Copenhagen and Denmark.
Take it from my 9+ years of travel around 47 countries, this list was created from trial and error, discovering the most reliable and trustworthy items that have served me well on my travels, as well as thousands of positive reviews that makes them reputable.
Thanks for reading my post: Ultimate Packing List for Copenhagen and Denmark (+ Free Checklist)
Copenhagen Packing  Checklist
Download your FREE printable, Copenhagen Travel Checklist PDF here:
You can print it out and use it to tick off the boxes while packing for your Copenhagen and Denmark vacation!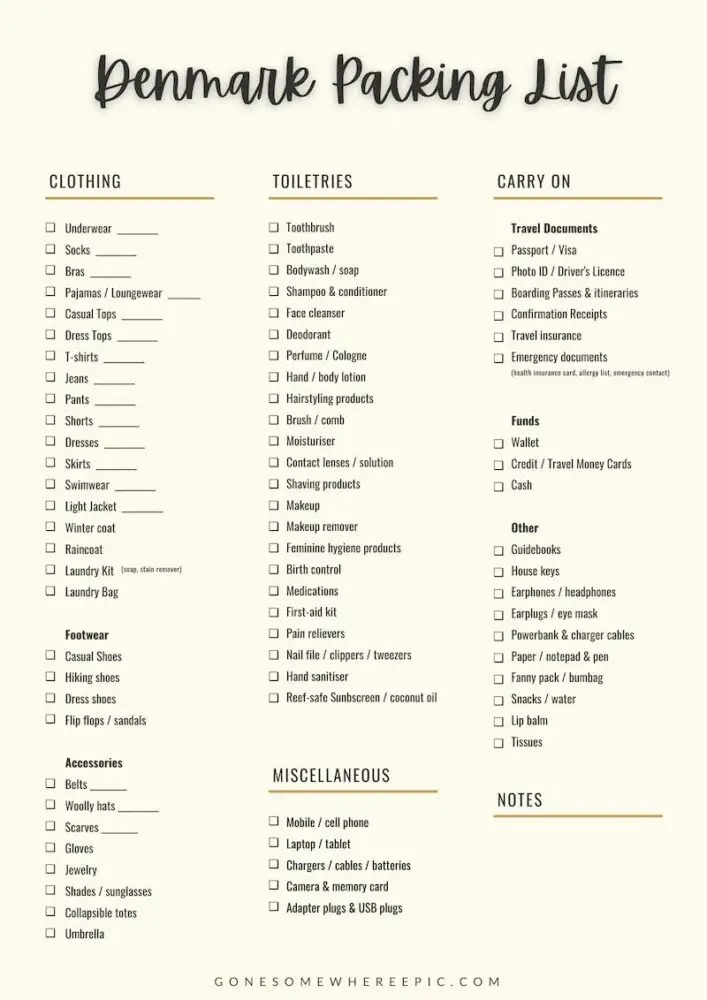 FAQs:
What should I pack for Denmark?
Fashionable attire is ideal for Denmark – think t-shirts, jeans, light-weight long pants, sneakers, long and short skirts, short-sleeve shirts, and blouses – all of these are perfect for your Copenhagen luggage for a superb Copenhagen summer getaway or quick city break.
What do Copenhagen people wear?
Denmark is a cosmopolitan country and as such there isn't a dress code, However, Copenhagen locals do tend to dress smartly and fashionably. Jeans are always popular and will serve as a convenient and versatile base to your wardrobe. With that in mind, be sure to layer up in the winter months.
How much money do I need in Copenhagen per day?
You can expect to spend on average USD75-200+ (approx €60-170) per day, per person, in Copenhagen, if you are on a low-mid-range budget. That said, it is possible to spend less, and of course spend more, depending on your preference.
What plug sockets are used in Copenhagen?
Denmark uses type E and K power plug sockets. The standard voltage is 230V and the frequency is 50Hz.
What shoes to wear in Copenhagen?
Trendy and simple, flat-soled shoes are appropriate for Copenhagen since it is a flat surface city, even for going out. The city is easily walkable. You may want to consider cycling around the city, so bear that in mind when deciding on what footwear you bring.
Should I bring cash to Copenhagen?
Cash, cards and mobile banking are all accepted and widely used in Denmark, so you'll have little need for cash, especially in Copenhagen. However, if you plan to travel beyond Greater Copenhagen during your Denmark trip, you'll likely need a small amount of cash for things like local buses and toilets.
Book Your Trip: Budget Tips & Tricks
Flights: As always, I source the cheapest flights on the web from Skyscanner and Kiwi.com. They are considered the top flight search engines for the best deals.
Accommodation: I use Booking for the best hotel deals and HostelWorld for the cheapest stays. If you're considering Airbnb, be sure to check Vrbo to find cheaper vacation stays. 
SIM cards: DrimSim is a universal SIM card that isn't tied to an operator and works in any country/region.
Travel Insurance: Stay protected from theft, injury, illness, and cancellations. A safety net in case anything goes wrong, I never leave without it. World Nomads is my favourite agent for total peace of mind.
Tours & Excursions: I book all my fave activities and guided tours on Get Your Guide & Viator – they do superb deals whilst offering excellent customer support.
Renting a car? I always use DiscoverCars, make sure you book your car hire in advance. For airport transfers, I use KiwiTaxi for the best deals.
Need to store your luggage in a locker? Use Radical Storage to store your stuff in a locker in any city for just $5 per day.
Head over to my Travel Tools page for all my best travel tips & advice and everything you need for your trip.
If you enjoyed this post, share it on Pinterest so your followers can enjoy it too!