Ultimate Packing Essentials for India (+ FREE Travel Checklist)

Looking for the ultimate India packing essentials guide?
India is easily one of my favorite places to travel in the world, and I've personally visited three times, staying for six months on my last trip.
For such a large and diverse country, there is just so much to absorb and boy does it hit your senses. The juxtaposition of stunning nature, exotic wildlife, and ancient forts and temples is simply breathtaking and you'll find this everywhere, the length and breadth of India.
In India winters are freezing up north – especially in evenings – in the foothills of the Himalayas, yet in the south, it is gloriously hot all year round – you board a plane in Delhi on a chilly January afternoon, fly two hours to Goa, and step off that plane into blissful heat!
They say once you've traveled in India, the rest of the world is easy.
In this post I've got you covered on everything you need to pack for your India backpacking packing list, ensuring that you'll stay warm on chilly evenings but nice and cool when it's searingly hot too. I also go over the strict customs and social codes of this conservative country, and I have a what NOT to pack for India section near the bottom.
Plus, be sure to download your FREE PDF India travel packing list near the end of this post!
What to Pack for India in 2023 (+ FREE Travel Checklist)
Your complete packing list travel essentials guide for India, what to wear for men and women, what not to pack, customs and etiquette, and more.
Travel Documents
Firstly a list of all the important travel documents (such as IDs, itineraries and banking cards etc.) that you must bring on your India trip:
Passport and Itineraries
Take a photo of the photo page (2nd page) of your passport and save it on your camera roll. Get a photocopy made and bring it with you. Store this and all your important travel documents in one secure place, such as this travel wallet for women | men which will hold your passport and all your documents.
Travel Debit Cards
Bring at least a couple of travel-friendly debit or credit cards so that you always have access to cash. Remember, in India, cash is king. I always bring 3 cards just to be safe, they are:
The above three come with super useful banking apps that are very user-friendly and easy to use, as well as all being packed with tons of features, and most importantly, they are secured with 2FA and pin codes.
Driver License
If you're planning to rent a car in India, you can use your driver license (if you're from the US, UK, EU or have an international license). It also doubles as a valid ID, so you can leave your passport at your hotel/Airbnb.
Travel Insurance
For extra security and peace of mind, don't leave the house without good travel insurance by SafetyWing. Take it from me – what's the worst that could happen? Well, when I first visitited Mexico I got electrocuted in a hostel (yes, seriously). I flicked a light switch in a dark bathroom and felt a sharp burn travel from my finger all the way up my arm, as if it caught fire. You can read about that incident in this post.
Think I just had a freak accident? What happens if you're strolling down the food markets of Delhi and your appendix suddenly bursts? I can't stress enough how important travel insurance is.
Travel Gadgets & Electronics
These are more travel essentials to ensure you're connected to power and have access to the internet and to contacts during your trip, as well as gadgets to keep you entertained on long journeys – you won't want to leave home without these:
Universal DrimSim Card
A relatively new concept, DrimSim is a universal SIM card that allows you to connect to Data almost anywhere in the world. What's more, it isn't attached to a singe operator, and you can choose either a regular SIM card or an e-SIM card.
👉 Travel tip: be sure to keep your original SIM card in a secure place such as the Passport Travel Wallet (it has a SIM card pocket designed specifically for this purpose).
10-Foot Charging Cable
In my experience many places I've stayed at had power outlets that were a little too far from the bed. So it's always best to bring an extra long charging cable, like this one for iPhone, or this one for Android.
👉 Travel Tip: bring a second, shorter cable, like this one (iPhone) or this one (Android), that's more convenient for charging from your power bank on the plane.
India Travel Safety Items
A question many people ask is: Is India safe? The answer to that is, India is no more dangerous than anywhere else, as long as you keep your wits about you. Indeed, your main concern when traveling anywhere, is pickpockets and theft of valuable belongings in touristy places. The following list has everything you need to ensure you don't encounter those situations.
Small Lock
Be sure to bring a small lock for any hostel stays in India, so you can securely store your valuables in the lockers provided.
Eco-Friendly Travel Packing Essentials
These days most of us try to do our bit for the world around us, and with air travel, we become more conscious of our carbon footprint. So with the items below, you'll be making a difference in protecting wildlife, nature and the environment.
Eco-friendly Bug Spray
There's loads of bugs in India, so you'll also definitely want to cover up this eco-friendly REPEL Insect Repellent, and not only 'cause it's environmentally friendly, but avoid getting a blown-up arm from a Mexican mosquito infection, as that's what happened to me on my second trip to Mexico! The bug spray is plant-based, DEET free, and smells of lemon and eucalyptus.
👉 Travel Tip: There are convenience stores and malls in India that stock bug sprays, but they tend to be quite expensive because they know tourists will be forced to buy it if they don't bring their own.
Toiletries & Medicines
This list features a cool travel hack and important travel essentials you can't leave home without. A popular question asked is: do I need medicine for India? There are extreme climates around India including tropical jungles, deserts, and high-altitude terrain, and many parts of the country are hot year-round, hitting 45C (113F) in the spring.
Hand Sanitizer & Pouch
This feels more like a mandatory essential item these days. To ensure you use it throughout the day, get a sanitizer pouch that clips onto the outside of your purse or day bag, so it's within easy reach. Sanitizer Bottle Keychain Holder
Small Pack of Tissues
When traveling around India's rural areas, villages, gas stations and markets, you may notice that toilet paper isn't readily available in the bathrooms. You'll also find if you travel on India's overnight sleeper trains, tissues are an essential item. It's always a smart tip to carry a small pack of Travel Tissues with you on your person, and they're handy for numerous things.
Facial Oil Blotting Rice Paper
India has a tropical climate, and the south is hot all year round. These sustainable Face Blotting Sheets with Natural Rice Powder are a quick and convenient way to dry sweat and oil, whilst making you feel instantly refreshed and looking shine-free.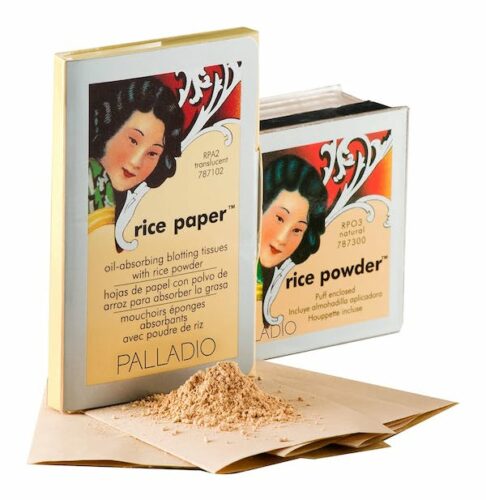 General Medications
You can easily get hold of medicine in India so don't feel you have to pack the whole medicine cabinet. However its well worth bringing meds for headaches, cramps, allergies, as well as upset stomach meds like anti-diarrheal, Tums, and Pepto. Something else to consider: places like Rishikesh, Sikkim and Leh are high altitude regions due to being in the foothills of the Himalayas – they are over a thousand meters above sea level. If you're not used to that, you may want to bring an altitude sickness bracelet as well as altitude sickness meds.
India Beach Packing Accessories
Now for a list of items specifically for the beach, but also useful for things like watersports activities, and outdoor tours/excursions:
Beach Bag
A good beach bag is perfect for storing all your beach essentials for days spent sunbathing by the sea. It also neatly folds away into your backpack.
Other Beach Accessories
Finally, don't forget to bring beach flip flops, a decent sun hat, a headband, and a snorkel. Plus, it's wise to bring inexpensive polarized sunglasses – seriously, the amount of times I've lost my sunglasses over the years, and bringing designer sunglasses sets yourself up as a target for thieves. And lastly, if you're going on excursions that involve rafting or waterfalls, you're gonna need a pair of water shoes and a dry bag.
Clothing / Attire for India
For the image conscious and those looking to save packing space, it's well worth having a capsule wardrobe for your India vacation so that you can interchange and mix up items of clothing, in order to wear a different look each day.
Harem Pants
These are popular among visitors to India: harem pants are an extremely baggy yet trendy pair of long-length pants that are also very comfortable and made of quality wool material – meaning they keep you cool during the hot daytime, and keep you warm during the cooler evenings.They are also traditional clothing native to India, which will make you blend in well with the locals.Plus, I find they also prevent mosquitos bites due to the elastic cuffs at the bottom.
Swimsuits
Chances are you'll need a swimsuit if you're heading to the beaches of Goa, staying at an all-inclusive resort, or visiting India's waterfalls and waterparks. Bring at least a couple so that you always have a dry one ready. This women's suit and these men's trunks are tried and tested bestsellers.
Cashmere Wrap/Scarf
If there's one essential piece of clothing for India I'd say it's this. Another traditional and popular attire that's worn all over the Indian sub-continent: the classic Cashmere Wrap/Scarf is an absolute must for traveling India. Made from 100% wool from the Yaks of north India and Nepal, there's a number of reasons why you need one of these:
it's incredibly versatile – you can fashion and wear it in various ways
lightweight and easy to fold and pack away
made from 100% pure Yak wool – premium quality material that will keep you surprisingly warm on a freezing night, yet keep you cool in scorching hot weather
trendy – it's traditional Indian attire that will make you blend in with the locals
Sandals
Sandals are an essential item for India so you'll want to make sure you have a decent pair that last many years. For women, these Tevas are comfortable and fashionable and have great reviews. For men, these sandals are affordable and have a strong and sturdy sole.
👉 Travel Tip: Indians are modest and dress conservatively – in the cities and villages, as well as on the beaches, it's not unusual to see Indians dressed in jeans and long-sleeve shirts, in fact this is the norm. Shorts are much more commonplace in beach spots like Goa and Kerala. You can wear shorts in some cities like Mumbai, but bear in mind that you'll draw more attention if you do. If you want to blend in, opt for leggings/full length pants instead.
Luggage/Baggage and Packing Items for India
Finally, here's a list of the packing items and baggage that I use to encase and carry all my stuff when I go on a backpacker type of trip. It's well worth investing in a trusted brand to ensure you have reliable gear that will last you years of travel.
Travel Laundry Bag
This is a must-have item for keeping your packing organized and reducing risk of lost clothing on your travels. It's always wise to keep your dirty laundry separate from your clean laundry, plus, you'll need a laundry bag to hand over to the launderette when you need to get your laundry done.
Travel Medicine Kit
Sometimes it's better to be safe than sorry on your travels by planning ahead and bringing along basic medicines like paracetamol or ibuprofen, motion sickness pills and sleep aids. However, if you don't want to buy those, the travel medicine kit packs them together neatly.
What NOT to bring to India?
What should you not pack for India? Below are the 4 main things you absolute need to leave at the door before you depart for India:
1. DON'T pack too many clothes
Honestly the number of times I've overpacked on my travels, it only causes dead weight and it doesn't help at airport check-in either. If you forget anything, you can always buy them cheap at the market stalls.
2. DON'T bring designer labels and expensive jewelry
You will stand out in a crowd like a sore and set yourself up as a target for pickpockets. Another reason is that lots of taxi drivers and touts swarm around you near the entrances to bus/train stations and other public spaces, each one trying to convince you to take their offer. Try to blend in with the locals to avoid drawing unwanted attention to yourself.
3. DON'T bring too much cash
Use travel money cards like Wise and Revolut. If you travel around in an Uber or Ola, you pay by phone anyway. You won't need to carry more than 1000-1500 rupees in a single day.
4. DON'T bring unnecessary electronics/gadgets
A camera is fine as long as its strapped securely to your person, but carrying around a tablet isn't sensible, and you risk getting it stolen, or at the least, drawing unwanted attention to yourself.
5. DON'T pack more than one set of warm clothes
It takes up valuable luggage space and besides, one set is enough for your India trip.
6. DON'T bring revealing outfits
Dress modestly in India and adhere to the strict social customs: keep your shoulders, navel, arms and legs covered. The only exception is on the beaches at touristy places like Goa and Kerala.
Here's what to avoid when in India:
Bottled water – bring a Water-to-Go water filter bottle instead.
Raw/uncooked foods – avoid at all costs. Makes sure your food is cooked through.
Being overly polite – it's considered a sign of weakness.
Only using private transport – try out the public transport sometime, especially the buses and trains (they've improved over the years).
Revealing clothes – cover up your shoulders, upper arms, and legs.
Wearing flashy jewelry and branded clothing – you'll stand out like a sore thumb to pickpockets and you won't be able to get yourself a good price on taxis or at the markets.
Getting easily offended or frustrated – Indians tend to be direct and ask questions about personal things and work etc., don't take offence, and keep an open mind.
India packing list FAQs:
Here are the most commonly asked questions about what to pack for India travel essentials:
So there you go – the only travelling to India checklist and packing guide you'll ever need.
Take it from my 9+ years of travel across 4 continents and 48 countries, this list was created from trial and error, discovering the most reliable and trustworthy items that have served me well on my travels, as well as thousands of positive reviews that make them reputable. Be sure to download your Europe and US to India travel checklist below!
If you enjoyed this post, share it on Pinterest so your followers can enjoy it too!