What's the best gift you can give someone who has an incurable wanderlust addiction?
Travel-themed gifts come to mind naturally, but how do you find the best, most unique travel gift that suits them?
It's likely you came here because you're still stuck for ideas on the perfect gift to satisfy your loved-one's love of travel.
Well, worry not – this post will have you covered on choosing from some of the most curious, unique and never-seen-before travel-themed gifts you will ever stumble across.
From personalized maps and globes to sustainable gifts, the practical gear they'll actually use to novelty gifts to travel-inspired jewellery, you're spoilt for choice. Here you'll find something for everyone – even those who haven't yet caught the travel bug!
(PS: you'll love some of these ideas too – so be sure to add these to your own wish list!)
Disclosure: The links below are affiliate links, which means that at no additional cost to you, I will earn a small commission if you click through and make a purchase.
Scroll on to read 26 Unique Travel Themed Gift Ideas (2022 Edition) 
26 Unique Travel Themed Gifts Ideas
Some of the most exciting gifts you can give a travel lover are globes and large maps. Indeed, one of the best gifts I have ever received is my beloved Luckies World scratch-map (the XL version, of course). 
1. Mini Cork Globe
What could be a more unique gift than a mini Cork Globe? A superb choice for any traveller, this little globe sits conveniently on a desk, side table or a shelf, perfect for reminiscing about past travels and dreaming of new adventures. Comes with pins too.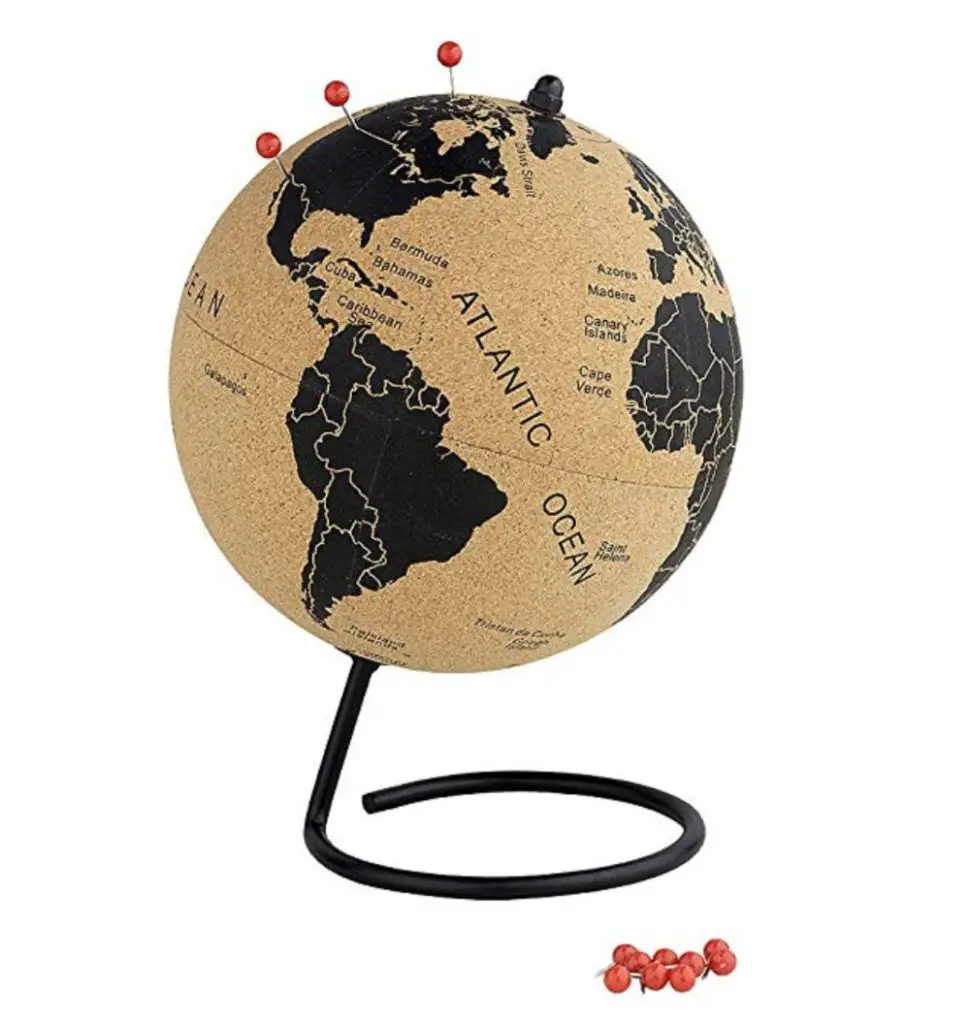 Purchase the Mini Cork Globe on Amazon (US)
2. Light Up 3D Globe
Perfect for kids and those who love geography, countries and cities – the Light Up 3D Globe looks great on a side table or a shelf. You can switch on the light and the globe acts as a stunning, ambient room lamp too!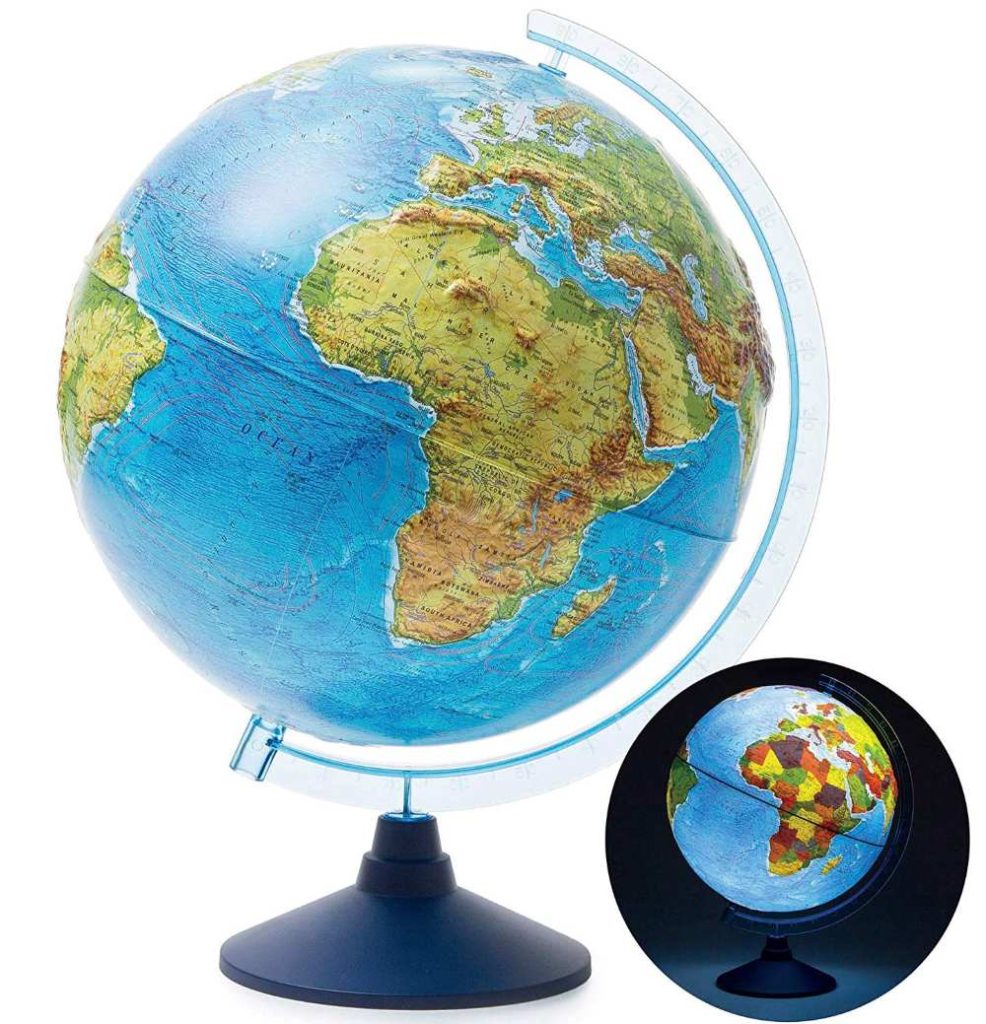 Purchase the Light Up 3D Globe on Amazon (US) | Amazon (UK)
3. Luckies World Scratch Map
The XL Edition of the Luckies World Scratch Map is one of the best gifts I have ever received, so it's a no-brainer this is a special gift that all travellers will love.
Every morning I admire this map on my wall, gazing at the scratched-off areas that I've been to and reminiscing on the incredible memories I have of those places. And looking at the places I've yet to visit – with anticipation and excitement – daydreaming about going there one day.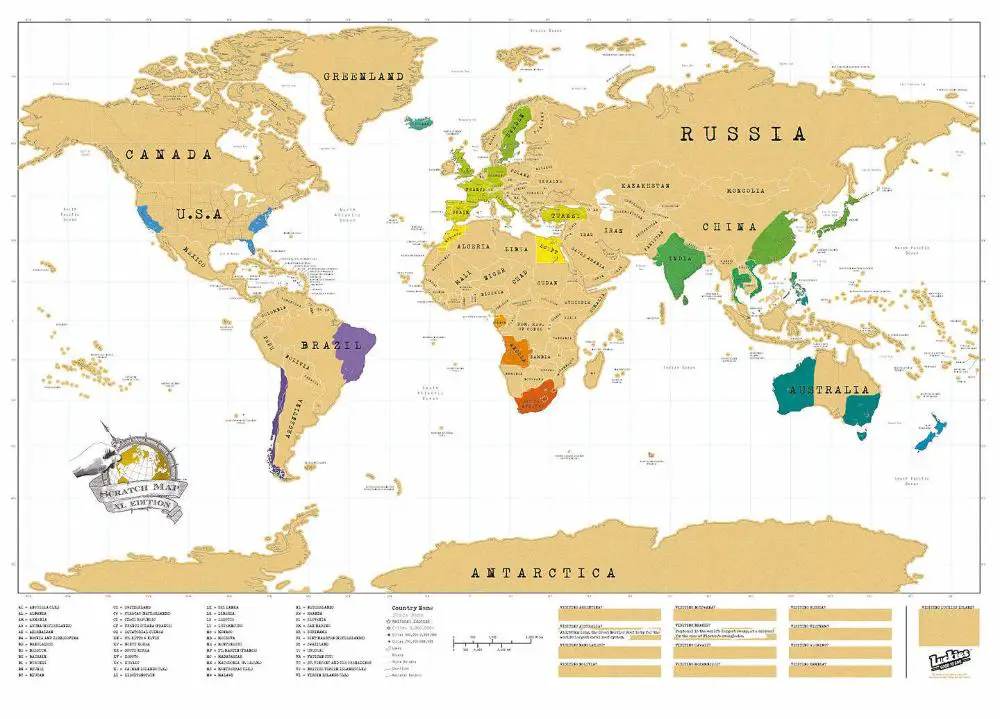 Purchase the Luckies World Scratch Map on Amazon (US) | Amazon (UK)
4. Personalised Map In A Bottle Keepsake Gift
A thoughtful and intimate gift for loved ones – this tiny map in a bottle is corked and comes with a personalised message tag.
You can even modify this gift – simply turn it into a pendant by screwing a looped screw into the cork and placing some string or a plain necklace through the loop!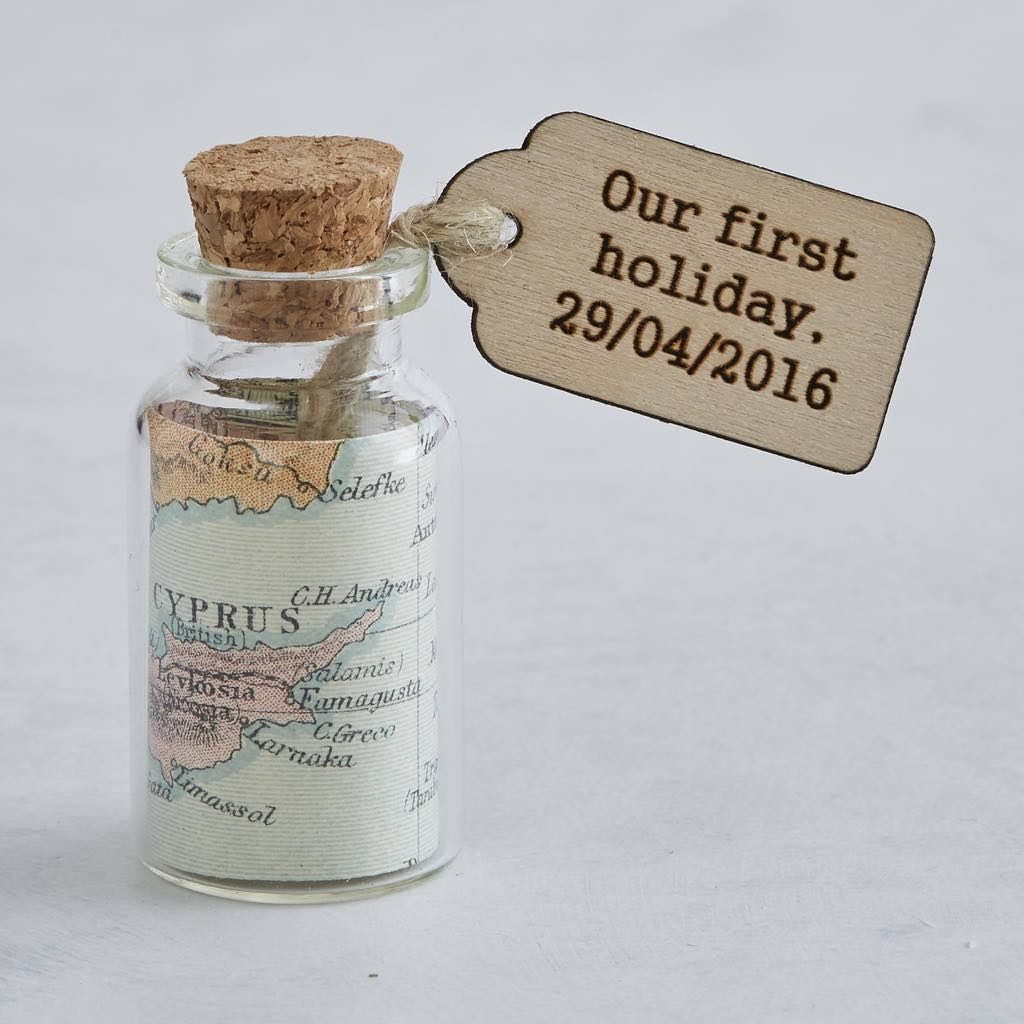 Purchase the Map in a Keepsake Bottle on Etsy
5. Metallic Personalised City Map Print
Another one of my favourite travel gifts is this beautifully-made metallic, personalised location map print – you can choose any city or location worldwide, with colour options of gold, rose-gold, silver, and gun metal, you can even have a heart marked on the print, and have it framed too. 
An affordable gift idea that will no doubt impress anyone with a love of travel or a specific city.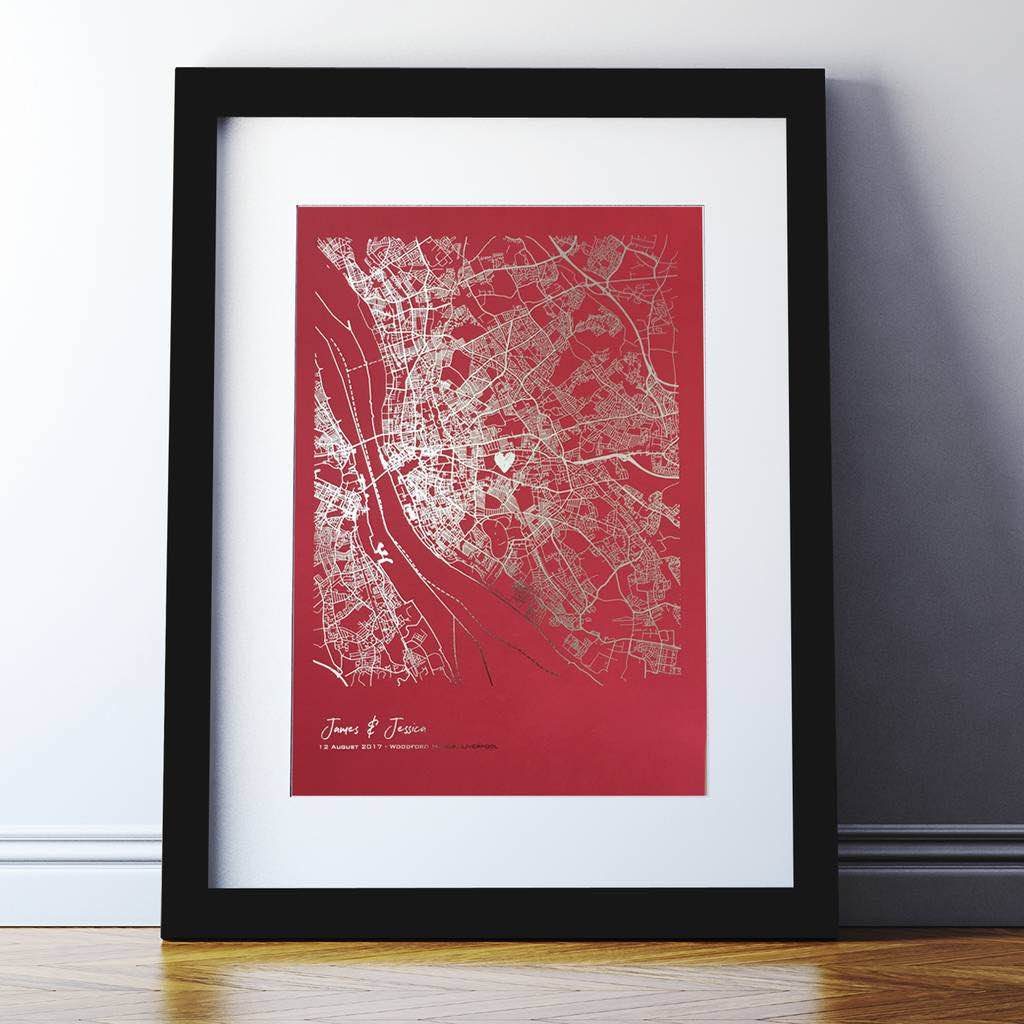 Purchase the Map in a Keepsake Bottle on Etsy
6. Stitch It Yourself Travel Wallet
A luxurious leather travel organiser printed with the world map and is specially perforated, so each country you visit can be marked with a colourful cross.
Features a 'travel' needle and threads to create a personalised label, you can stitch initials, a country flag or a bespoke design.
With credit card and pen holders, zip pocket, document & passport compartments, it's ideal for organising your travel essentials.
Available in brown with teal thread, navy with gold thread and an exclusive grey with orange thread.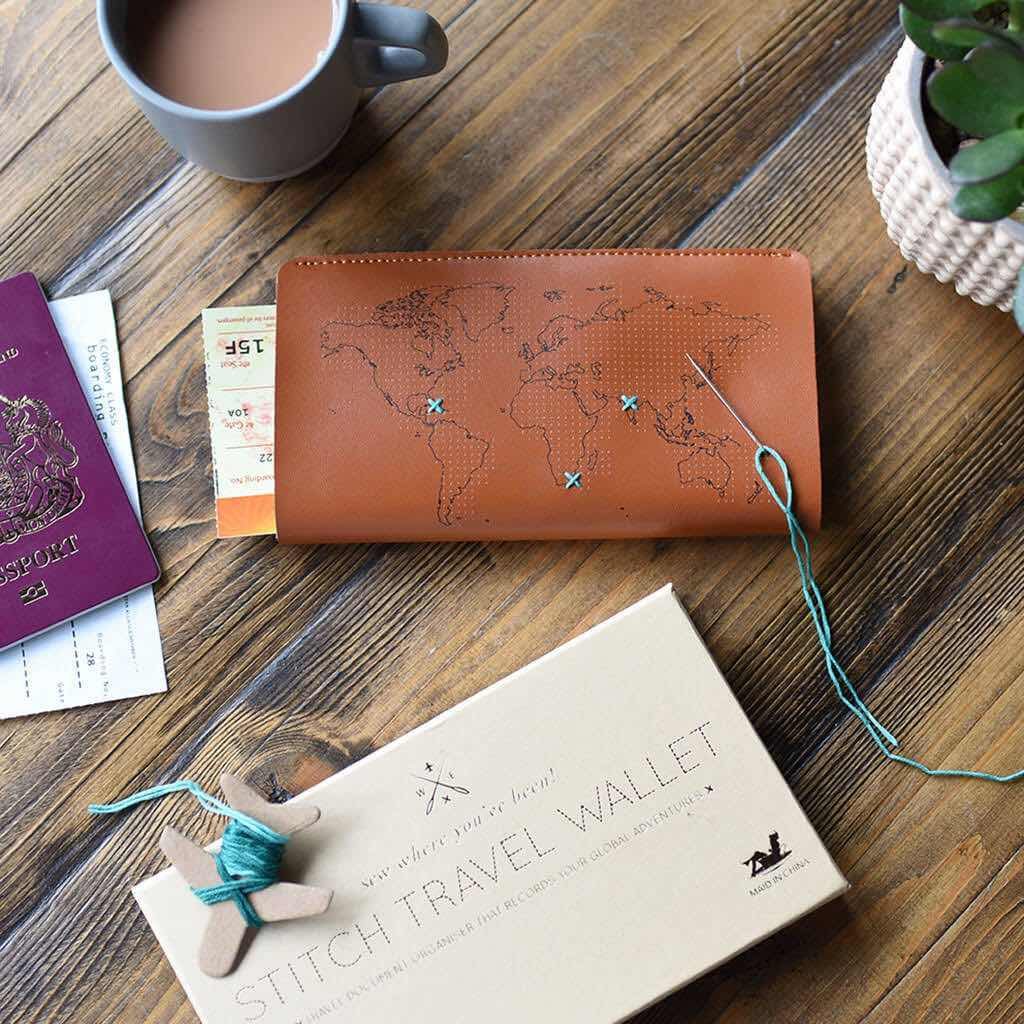 Purchase your Stitch it Yourself Travel Wallet on Etsy
7. Vintage World Map Passport Cover
An excellent gift for all travellers – the perfect vintage World Map style passport cover comes with a matching Luggage Tag and features a colourfully detailed world map design with visa stamps on the exterior giving it a unique design. Made from distressed style faux leather material that is strong and provides great protection for your passport.
Purchase your Vintage World Map Passport Cover on Etsy
8. Antique Desk Globe
A perfect alternative to the above globes is a gorgeous antique style desk globe that really stands out in any office space.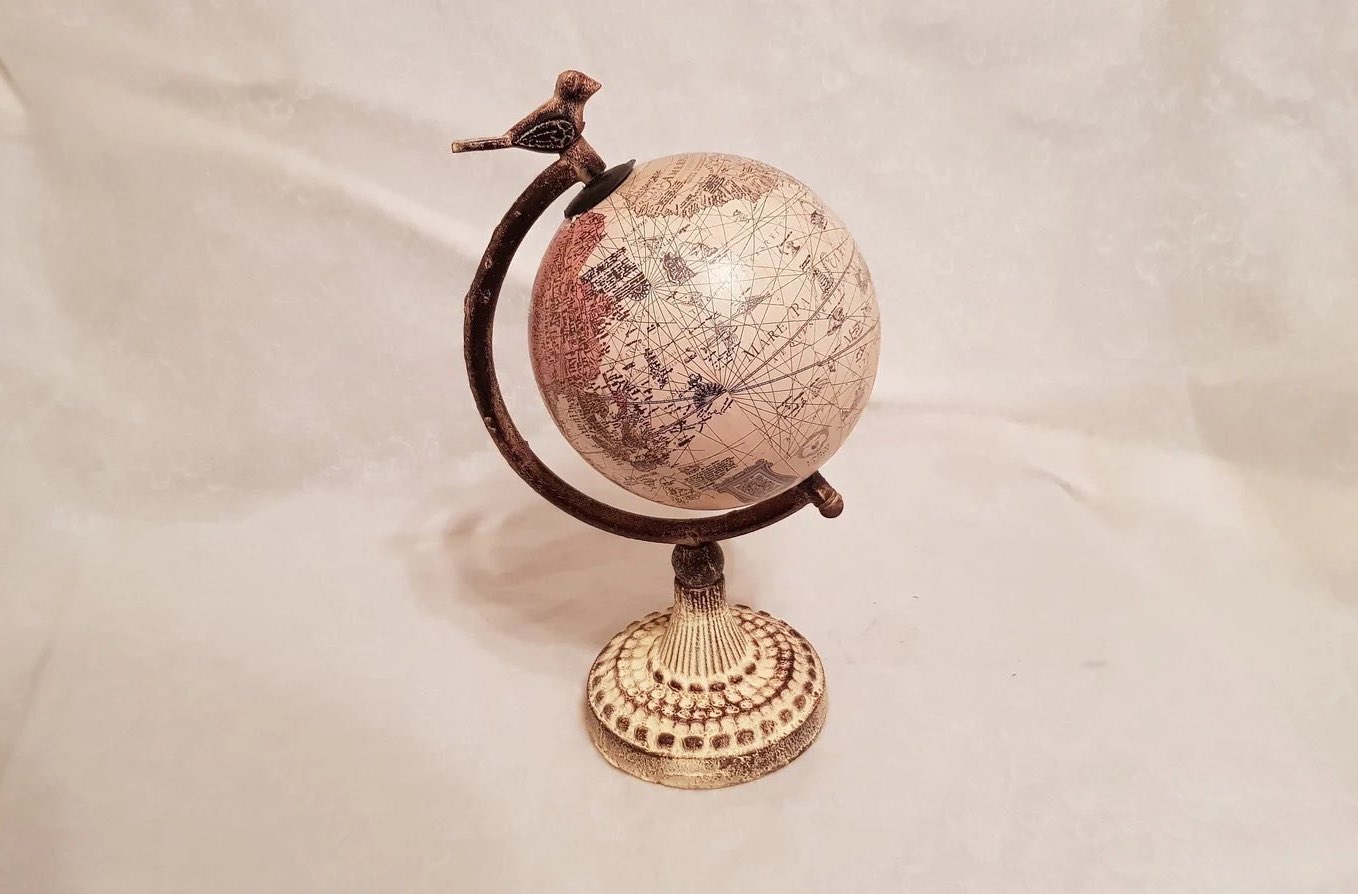 On Etsy you can discover a whole range of these stunning globes from vintage nautical ones, Turkish and Moroccan bohemian globes, and even steampunk, and in a wide range of materials from copper, brass, wood, porcelain, and more.
Purchase your Antique Desk Globe from a wide range of options on Etsy
9. Minimalist World Globe Candle
Ok I swear this is the last globe gift suggestion! Seriously though, how COOL does this candle look?! This idea is minimalist and also one of the more unique ideas in case you've already got 'em all the above!
Purchase your Minimalist World Globe Candle on Etsy
If you're an eco-friendly global citizen doing your part in the world and looking to buy sustainable gifts for your loved ones, then look no further. More and more people are becoming conscious of our environment and the threat of global warming. That said, receiving a sustainable gift is still a unique and well-thought out gift idea. Here's a few of my favourite products that I have used and bought for others.
10. The Lifestraw Bottle
When you've travelled for years like I have, you find that continually buying water gets expensive. And environmentally, you'll have sadly witnessed the impact that pollution from single-use plastics is inflicting upon the environment.
This is why I now do my part for the world, and why you should too, by always travelling with a reusable filter bottle. The Lifestraw is a fantastic brand and its filters last five years, so you'll save money.
Purchase the Lifestraw on Amazon (US) | Amazon (UK)
11. OrganicMe Re-usable Bamboo Cutlery Set & Straw
A sustainable, reusable cutlery set is an awesome travel essential and a must for anyone conscious of being eco-friendly on their travels.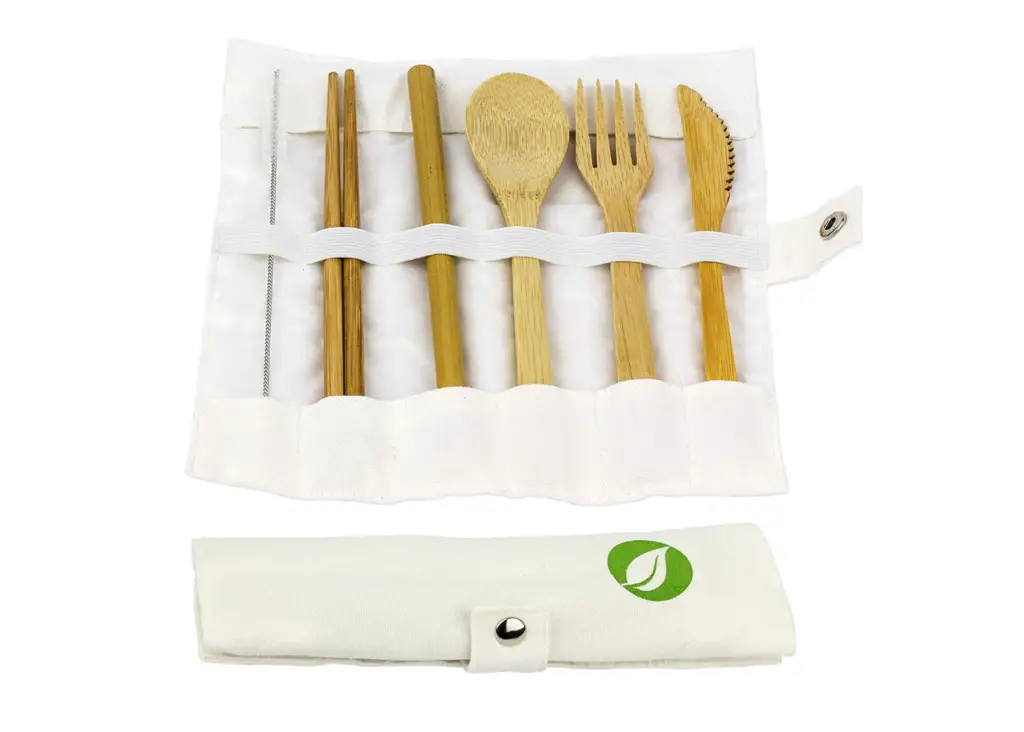 This is a new addition to my carry-on list – after years of traveling the world and witnessing the devastation that plastic waste is causing, and realising my part in this destruction, its no doubt one of the most important carry-on travel items that I travel with.
Purchase the OrganicMe Bamboo Cutlery Set on Amazon (US) | Amazon (UK)
12. Natural Toothpaste Bites
A relatively new addition to sustainable travel – this jar of toothpaste tablets is the solution to wasteful toothpaste tubes that not only count as a liquid in airports, they are difficult to empty and they end up in landfills. Even the jar itself is sustainable.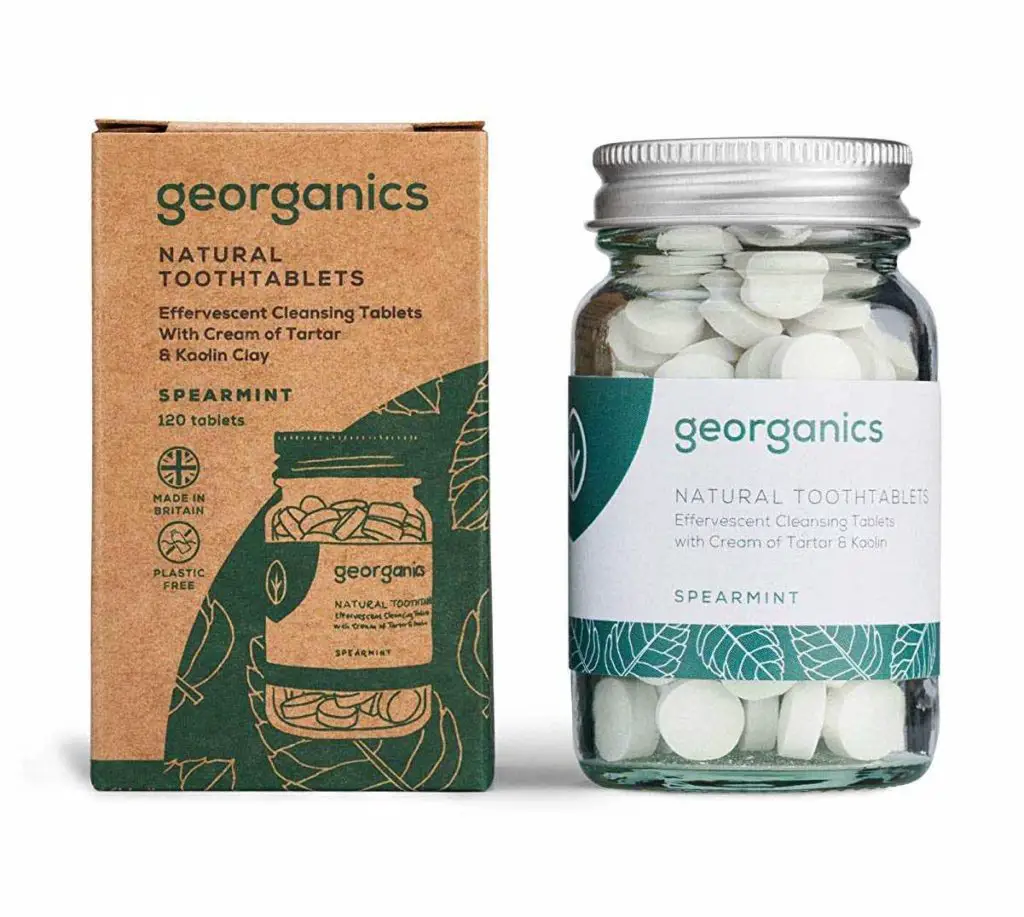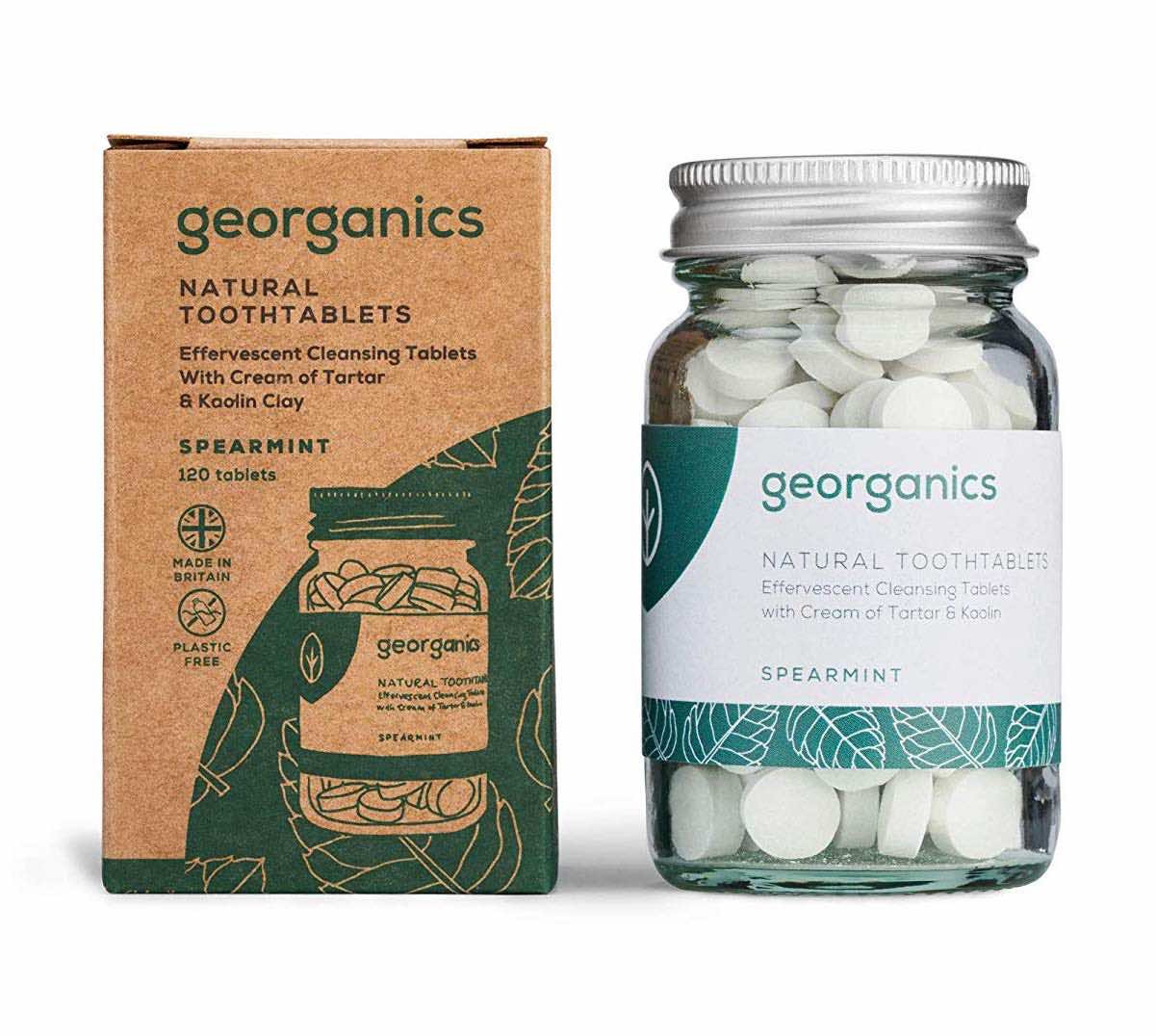 It takes a bit of getting used to the strong taste of these tablets, but they are 100% natural, and fluoride free.
Purchase Georganics Toothpaste Tablets on Amazon (US) | Amazon (UK)
13. Solar Portable Powerbank Charger
A superb gift idea: a waterproof powerbank charger suitable for charging all mobile devices including iPhones and Samsungs. Instead of just one solar panel like the others – this one comes with FOUR solar panels!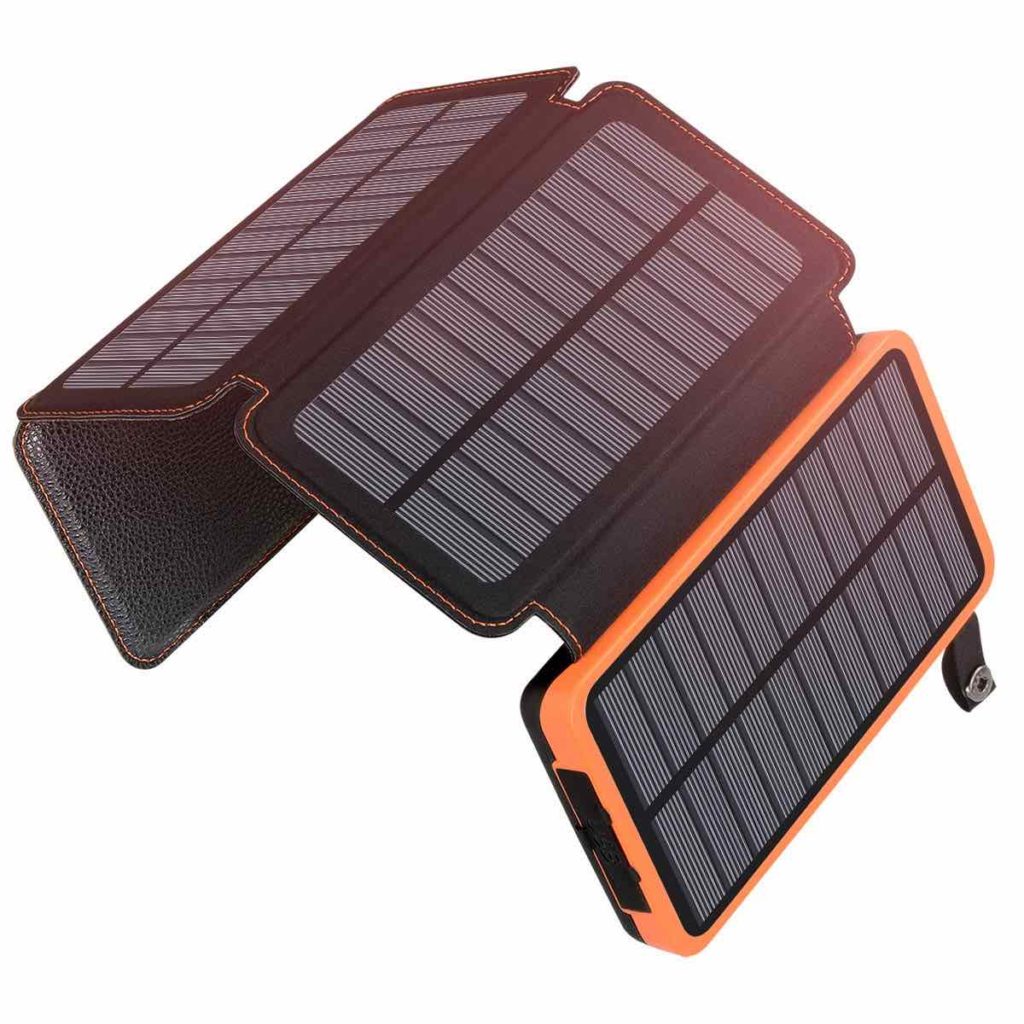 The ADDTOP Ultra capacity 25000mAh powerbank is capable of charging most mobile phones 8-10 times, and tablets 3-4 times.
Features four fold-out, highly efficient solar panels, which charges 4-6 times faster than other brands.
Purchase the ADDTOP Solar Portable Powerbank Charger on Amazon (US) | Amazon (UK)
Handy & Convenient Gift Ideas
14. The Little Bodhi Microfibre Travel Towel
A decent travel towel is always recommended, especially if your accommodation doesn't guarantee one is provided.
It needs to be lightweight and thin – so as to easily pack into a carry-on bag, and to keep your carry-on as light as possible. And a travel towel made from microfibre material dries much quicker than cotton or polyester too.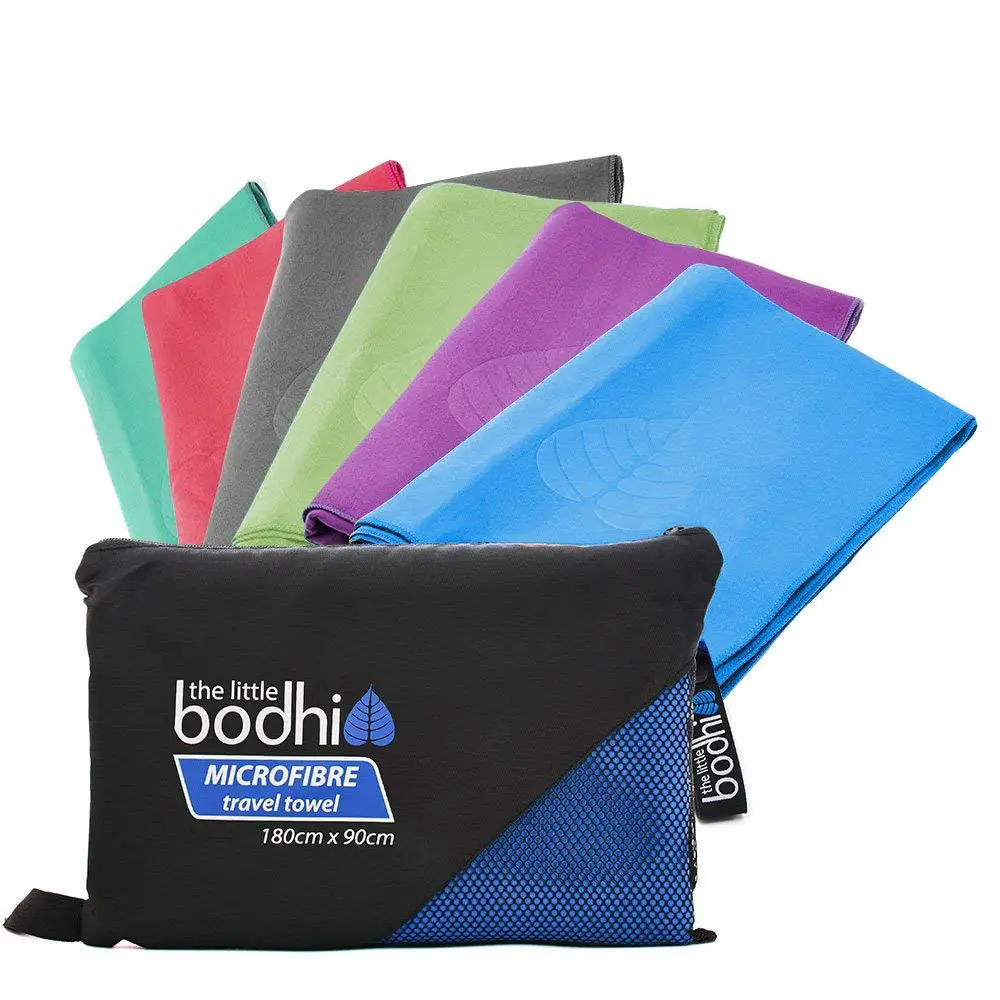 What I love about this towel is how lightweight and thin it is.
I bring two of these for travelling hot destinations – one for drying myself after showering, and the other for the beach. You'll be surprised how compact and light they are when tucked into your carry on bag.
Purchase the Little Bodhi Microfibre Travel Towel on Amazon (US) | Amazon (UK)
15. Thumbs Up Wallet Ninja
TheThumbs Up Wallet Ninja is a nifty little tool that has countless uses – from opening letters, boxes cans and bottles, to transforming into a screwdriver of various sizes, to holding your cellphone upright. It's the perfect gift for backpackers and practically anyone.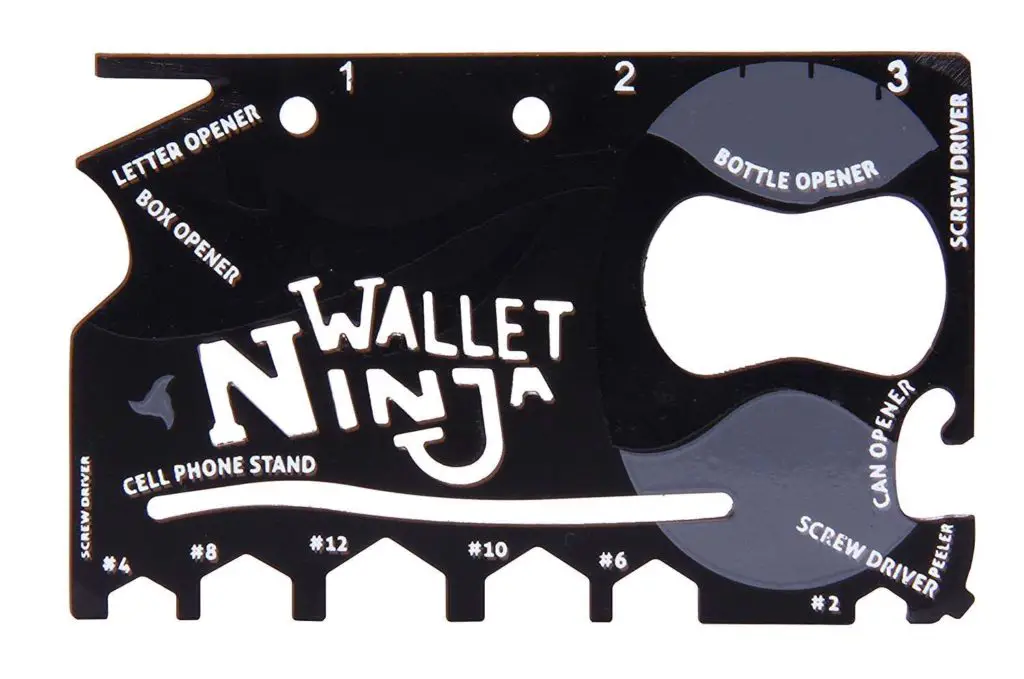 Purchase the Thumbs Up Wallet Ninja on Amazon
16. Packing Cubes
Now here's a genius travel gift idea – packing cubes! These super useful storage bags keep yours (or your loved-ones) backpack/suitcase neatly organized freeing up much-needed space.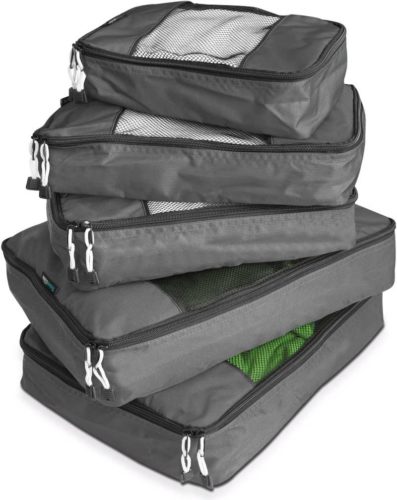 Purchase some packing cubes on Amazon
17. The Aeropress Coffee Maker
An absolute must for coffee-lovers – the Aeropress Coffee Maker is one my favourite things to take on my travels. The portable travel coffee press is simple, compact, lightweight, and affordable, and gives you fresh and delicious coffee wherever you go! If you ask me, a coffee addict, this is one of the best gifts I could receive.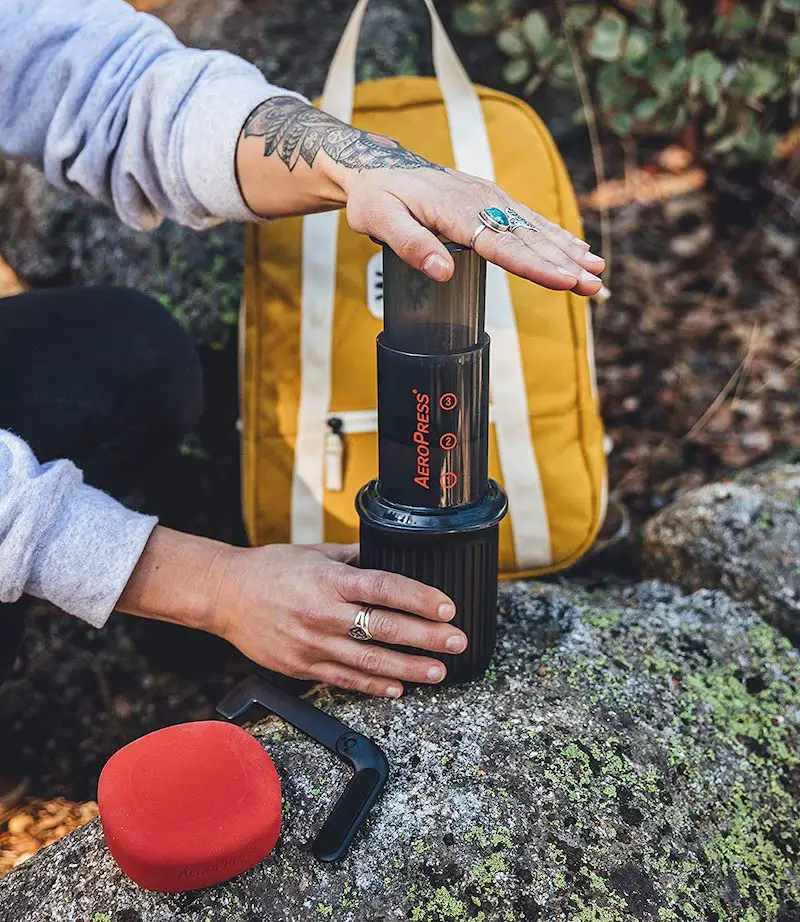 Purchase the Aeropress on Amazon
Books make the perfect gifts for avid readers and bookworms, but do you know about these unique book accessories for gift ideas? Check them out below:
18. TILISMA Book Page Holder
This handmade, natural walnut shade thumb bookmark is the ultimate gift for page turners – a simple, easy, and very unique gift that not many people would have heard of!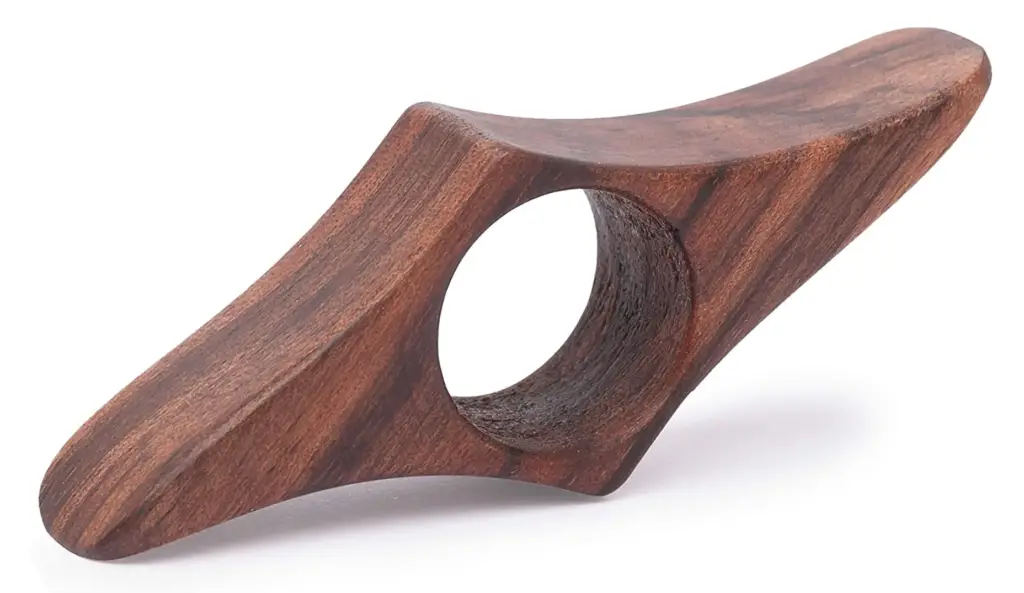 Purchase the TILISMA Book Page Holder on Amazon (US) | Amazon (UK)
19. Lonely Planet's Where To Go When
The ultimate trip planner for every month of the year, is a beautifully illustrated book that is both practical and inspiring. For every month fo the year, it presents 30 recommendations that are at their best during each month.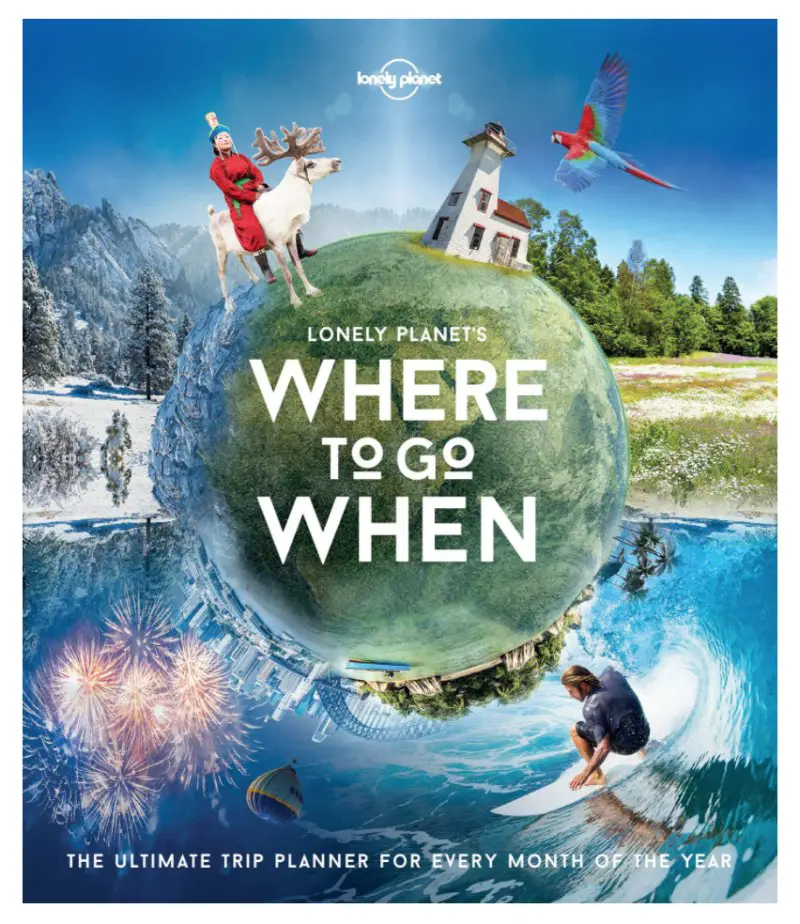 Purchase Lonely Planet's Where To Go on Amazon (US) | Amazon (UK)
For bookworms and avid readers, check out my Travel Tools page for a list of excellent Travel Themed Book recommendations
Novelty Travel Gift Ideas
When you're stuck for ideas or looking to buy a unique gift that doesn't require lots of thinking, planning and research on what the gift-receiver likes, sometimes the easiest thing to do is to buy them a novelty gift – they are suitable for most travel-fans, whilst also being thoughtful ideas that stand out from the generic, predictable gifts from major brands and high street stores.
20. Twinkle LED Fairy Peg Lights
Featuring 40 LED Peg lights for clipping your favourite polaroid snaps and stringing them up on the wall, (on 5 meters of string). There's 12cm between each light. The lights are operated by a battery pack with an ON/OFF switch, that requires 3x AA batteries.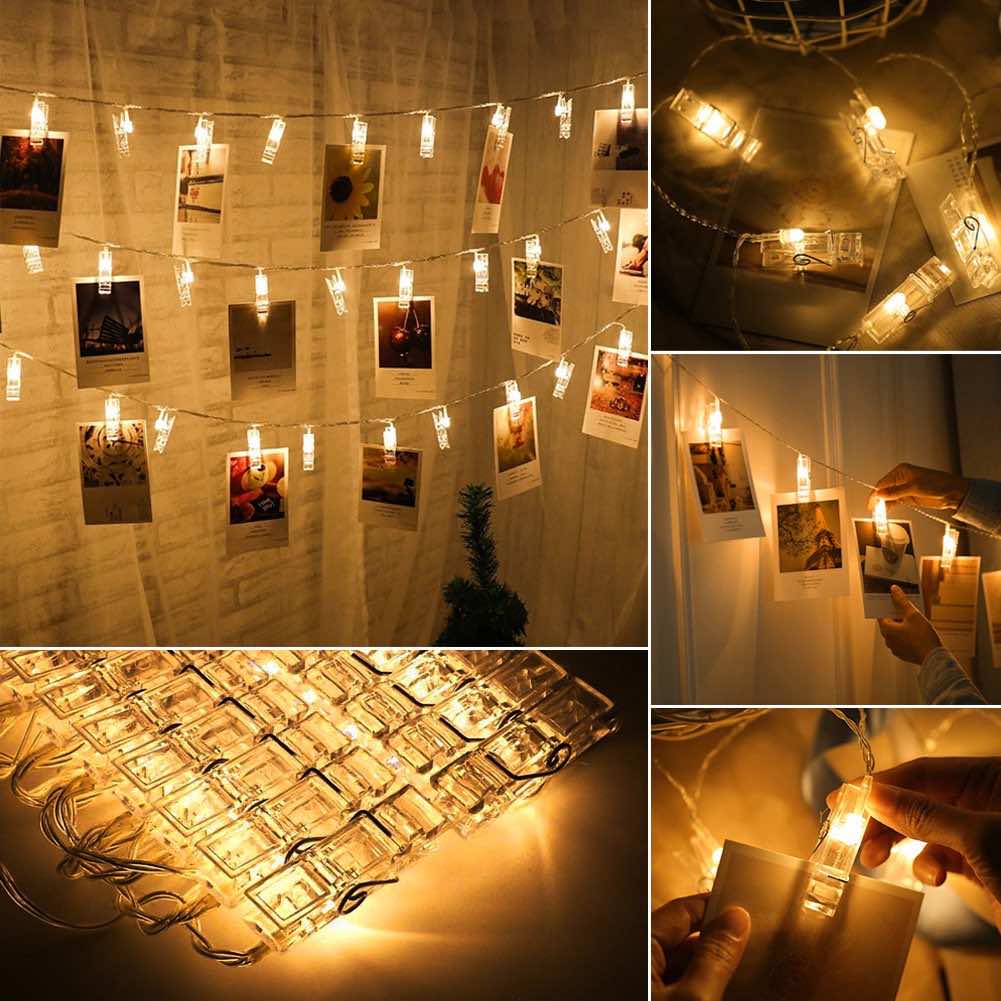 This gift makes a perfect party decoration, be it Christmas, birthdays, or Valentines. It's also the perfect ambient light decoration for the living room, bedroom, kitchen, or any room.
Purchase the Twinkle Fairy Peg Lights on Amazon (US) | Amazon (UK)
21. World Map Camera Strap
For those avid photographers, this is a cleverly thought of gift idea, and not too costly either. Click on the Etsy link below to see a whole range of world map camera straps in various styles, colours and textures.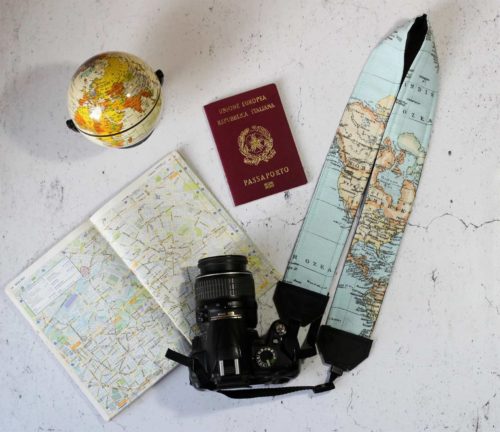 Purchase the World Map Camera Strap on Etsy
22. Travel-Themed Strategic Board Game
Here's something totally unique: the 'Ticket to Ride' Europe Strategic Board Game is the ultimate board game for travelers, and it's eco-friendly too – bonus.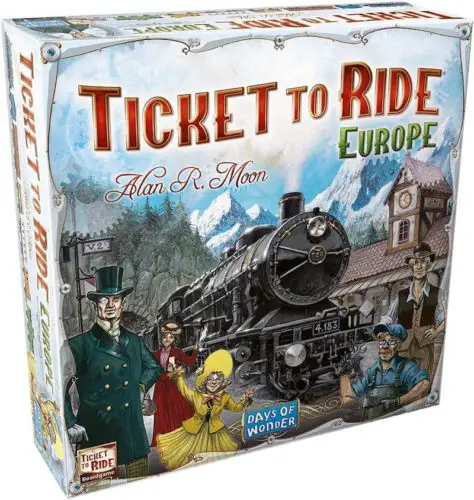 Purchase the Ticket To Ride Europe Board Game on Etsy
23. 100 Places Scratch Bucket List Poster
A wonderful gift that oozes wanderlust inspiration, this is perfect for the experienced explorer or the newbie traveller just starting out. Features 100 of the most beautiful, must-see places in the world.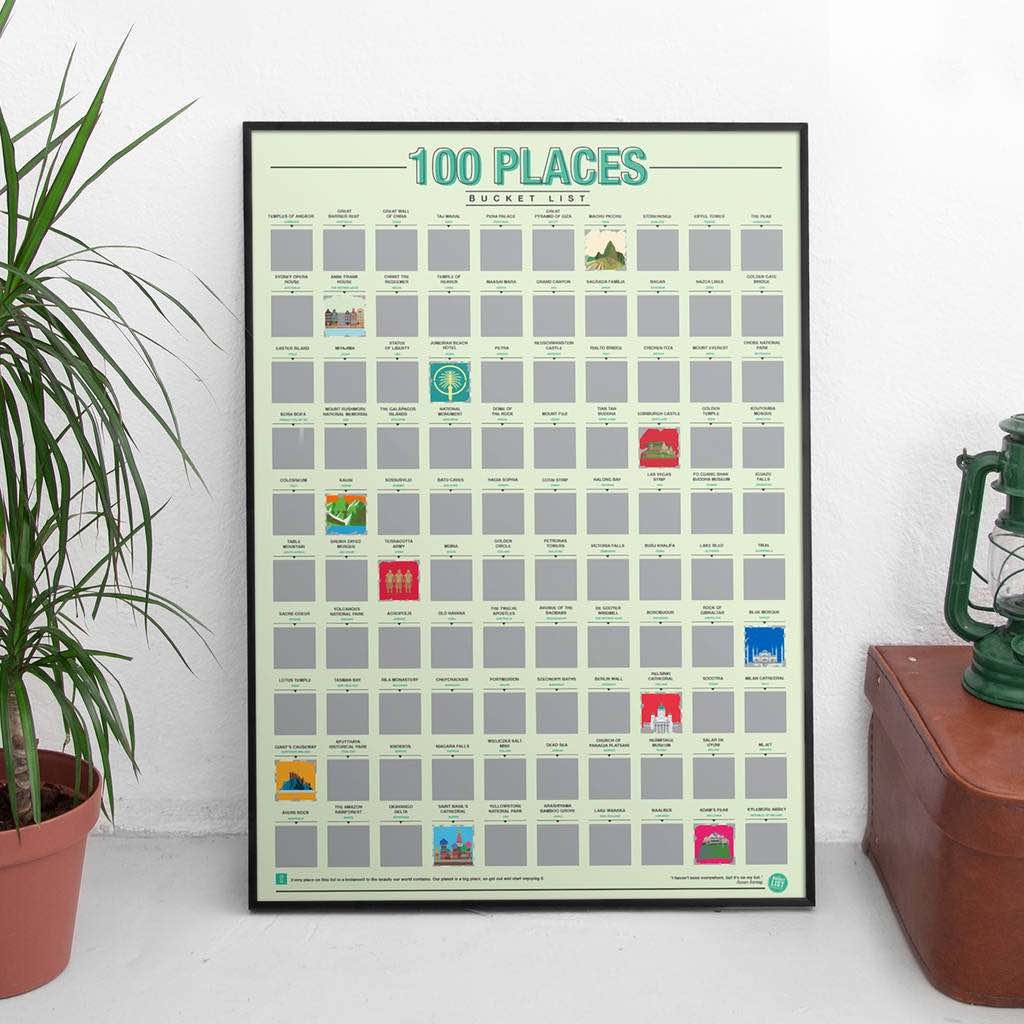 Purchase the 100 Places Scratch Bucket List Poster on Etsy
Travel-Inspired Jewelry Gifts
Why not gift your loved ones with a travel-themed piece of jewelry? Now that's something different! Below are a few of my favourite travel-inspired jewellery gift ideas:
24. Personalized Globe Necklace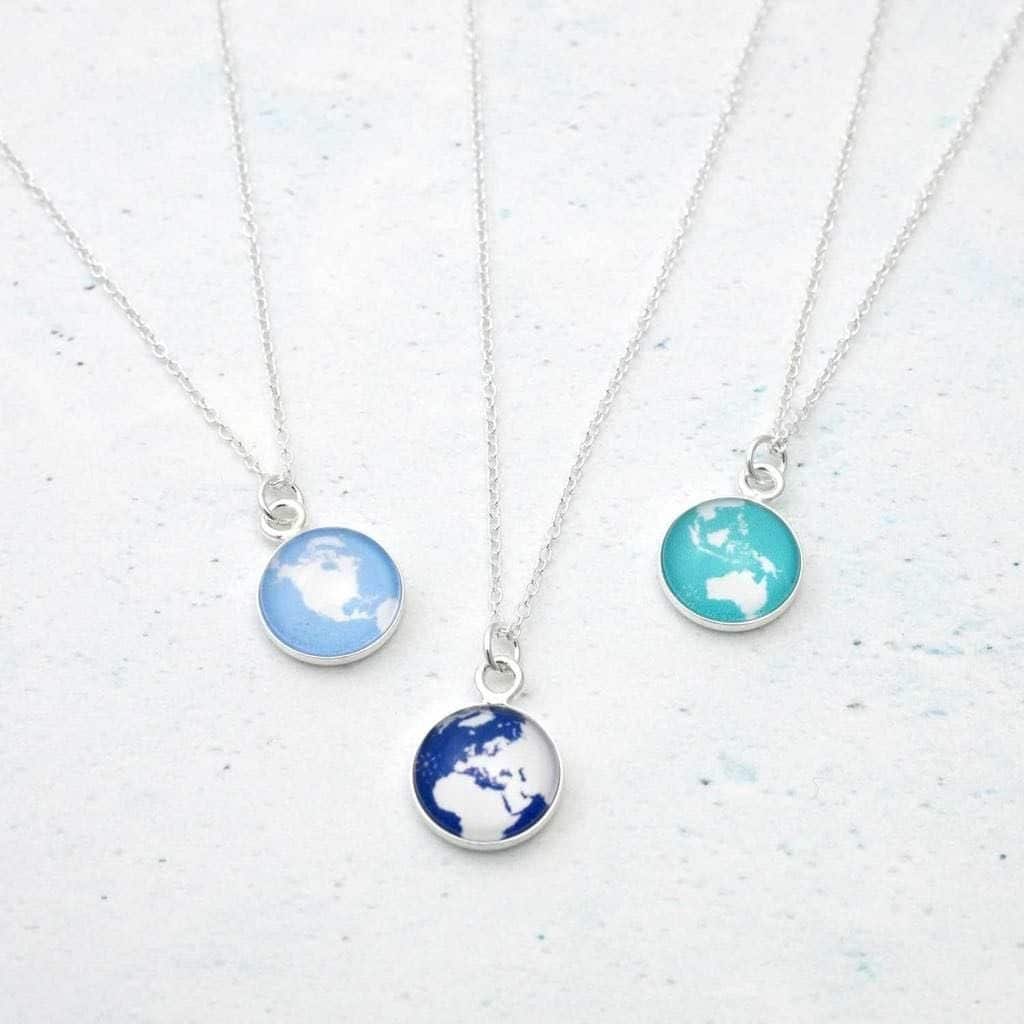 Purchase the Personalized Globe Necklace on Etsy
25. Travel-Themed Adjustable Bangle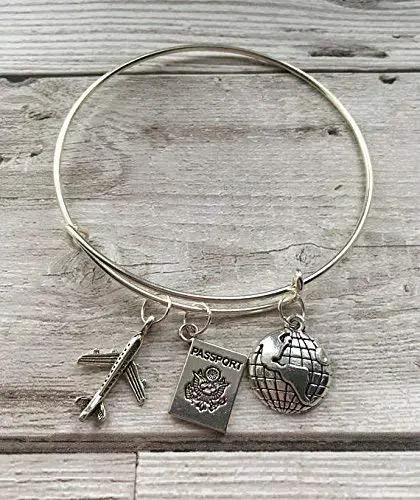 Purchase the Travel-Themed Adjustable Bangle on Amazon
26. Personalized World Atlas Locket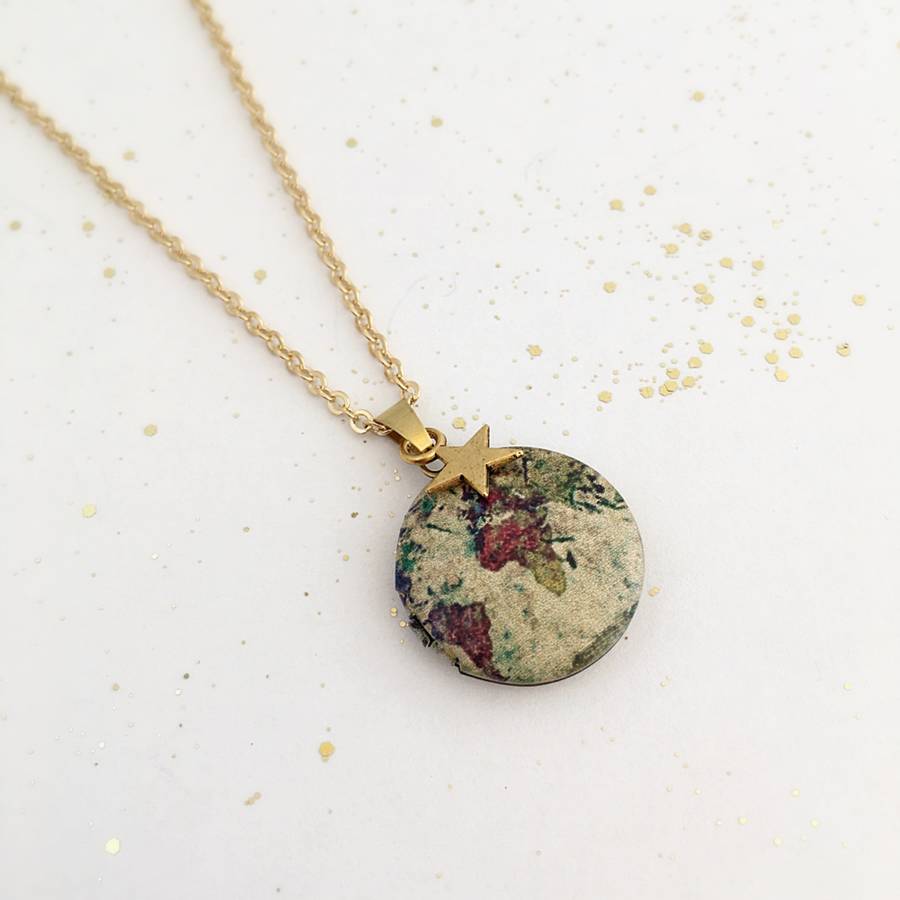 Purchase the Personalized World Atlas Locket on Etsy
So there you have it – the 26 unique travel themed gift ideas fit for every traveller and travel lover.
Take it from my 9+ years of traveling the world – if you were to buy any one of the above for me, I'd not only be thrilled to receive a travel-themed gift, I would also be like, totally impressed.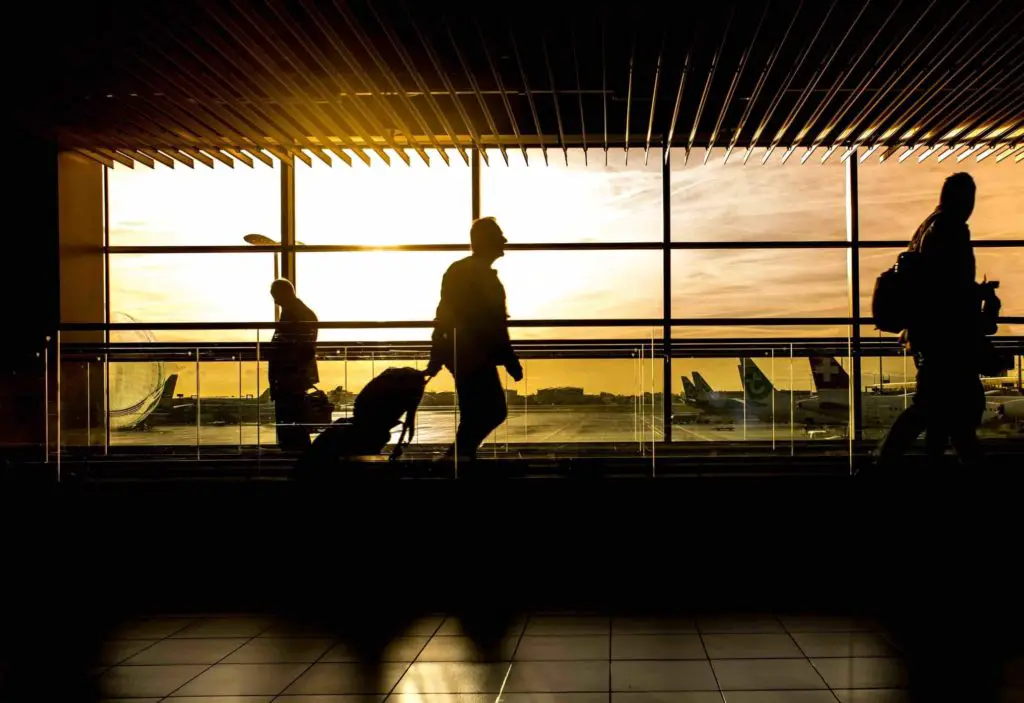 Thanks for reading my post: 26 Unique Travel Themed Gift Ideas. I hope you'll find lots of inspiration for travel gifts!
Book Your Trip: Budget Tips & Tricks
Flights:
As always, I source the cheapest flights on the web from Skyscanner and Kiwi.com. They are considered the top flight search engines for the best deals.
Accommodation:
I use Booking to find fantastic cheap stays with free cancellation options. 
Travel Insurance:
Travel insurance will protect you from theft, injury, illness, and cancellations. A safety net in case anything goes wrong, I never leave without it. World Nomads is my favourite agent for total peace of mind.
Tours:
I book all my fave activities and guided tours on Get Your Guide & Viator – they do superb deals whilst offering excellent customer support.
Head over to my Travel Tools page for all my best travel tips & advice and everything you need for your trip.