20 Fun & Interesting Facts About Malta and Gozo [2023 Edition]

Looking for the most interesting facts about Malta?
Malta is a tiny, tranquil and unique island in the Mediterranean Sea that's full of wonderful surprises. With a wealth of history and culture, great food and stunning scenery, there's no wonder it's one of Europe's hottest holiday destinations.
Did you know that the Maltese islands have been ruled by nearly every major Empire of the last two millennia? Or that Malta is in fact not one, not two, not even three, but seven islands?
Below I've compiled a list of the most interesting, fun, amazing, and historical facts about this small European nation, and reasons why you need to add Malta to your bucket list!
Scroll on to read: 20 Fun & Interesting Facts About Malta (2023 Edition)
Planning your trip? Use my favorite resources!
🏨 Accommodation: I recommend Booking.com
✈️ Flights: for the cheapest flights, I use Skyscanner
🚗 Rental Car: I recommend Discover Cars
🛡️ Travel Insurance: for the best deals I rely on SafetyWing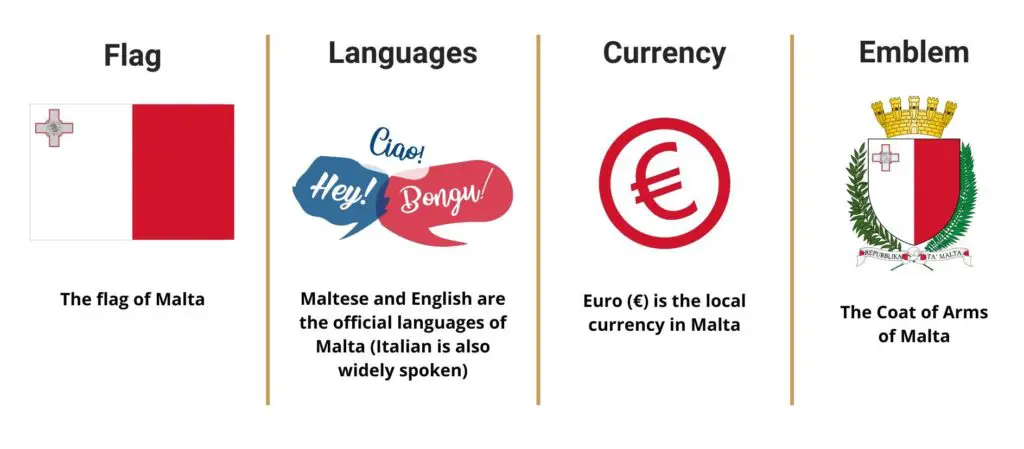 General Facts About Malta and Gozo:
Below are some facts about Malta's culture and traditions, history, geography, and more:
1. One of The World's Smallest Countries
Out of 236 countries Malta ranks 204th in size and the smallest in the European Union. It is the world's tenth smallest and fifth most densely populated country. (Source: Wikipedia)
2. Valletta is the First Planned Capital City in Europe
Malta's capital Valletta, was the first ever planned city in Europe. During the Order of St. John of Jerusalem, the city was sketched out, in 1565.

🚶 Discover Valletta completely on a walking guided tour!
If you have a lack of time during your trip to Valletta or it's your first visit to this wonderful city or you just want to immerse yourself completely into the atmosphere of the city, then The Original Valletta Walking Tour is an ideal variant for you! Be sure: you will discover the city and its highlights completely.
3. Malta was Awarded The George Cross
King George VI of England awarded Malta the George Cross for its bravery during the Axis Siege in the Second World War. To this day, the George Cross appears on the national flag.
4. More Tourists than Residents
Yep, there are 3 times more tourists than there are residents on the Maltese islands!
5. Left Hand Drive in Malta
Malta is one of those countries in the world where people drive on the left side of the road – one of the legacies of former British rule.
6. Three Official Languages in Malta
They are English, Maltese, and Maltese Sign Language. However, Italian is widely spoken by the Maltese locals. Maltese has been described as sounding like a cross between Italian and Arabic. This is one of the most fascinating facts about Malta's language and people.
7. Historically a Christian Country
Malta has a long Christian legacy, with Catholicism the official religion.
8. Once Controlled by The Knights of St. John
Also known as the Knights Templars, the famous elite warriors were given control of the islands in 1530 by Charles V of Spain. They are best known for successfully defending the island against the Ottomans.
9. Malta Was Ruled by Many Empires
Malta was ruled by several empires throughout history, including the Phoenicians, Carthaginians, Romans, Byzantines, Arabs, Normans, Sicilians, Spanish, Knights Templars, French, and finally the British.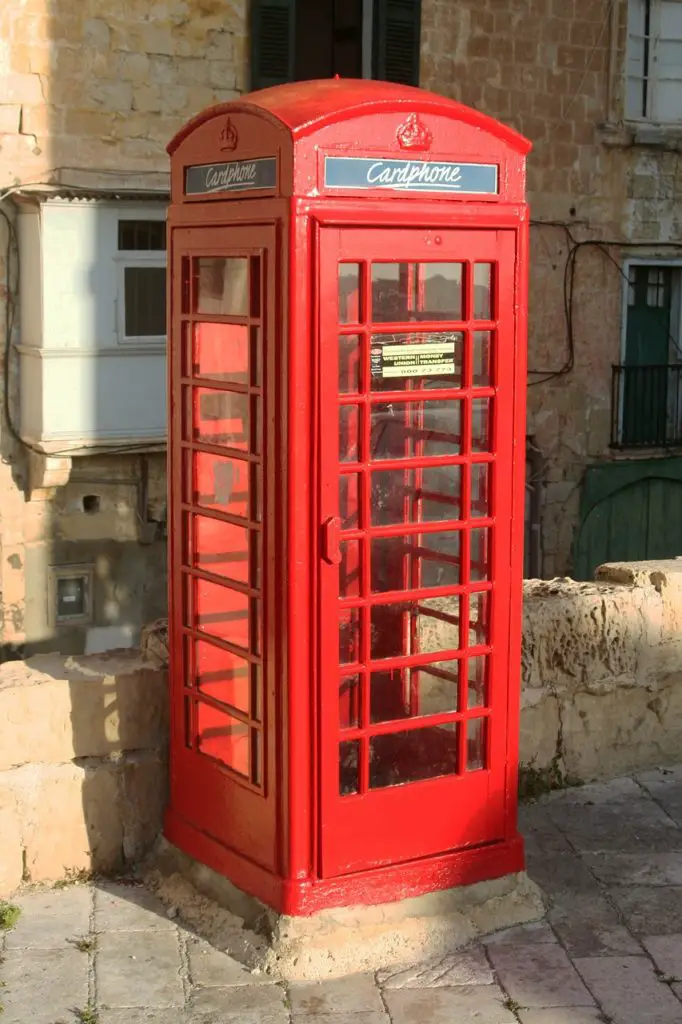 Related post: 71 Interesting Facts about England
10. An Independent State Since 1964
Malta gained independence from the UK in 1964, after 160 years of British rule. You'll find many relics of the British Empire still scattered around Malta today.
Related Post >> 71 Fun Facts About England
10 Facts that make Malta a worthwhile trip
Now for some fun facts about Malta's landmarks and attractions that make Malta such an appealing place to visit:
11. Malta's Submerged WW2 Ships
One of the most interesting facts about Malta's history is that there are several sunken World War Two ships, submarines and fighter planes scattered around the coastline of Malta. Did you know you can get up close to these WW2 shipwrecks? I have a guide on the best scuba diving spots in Malta here: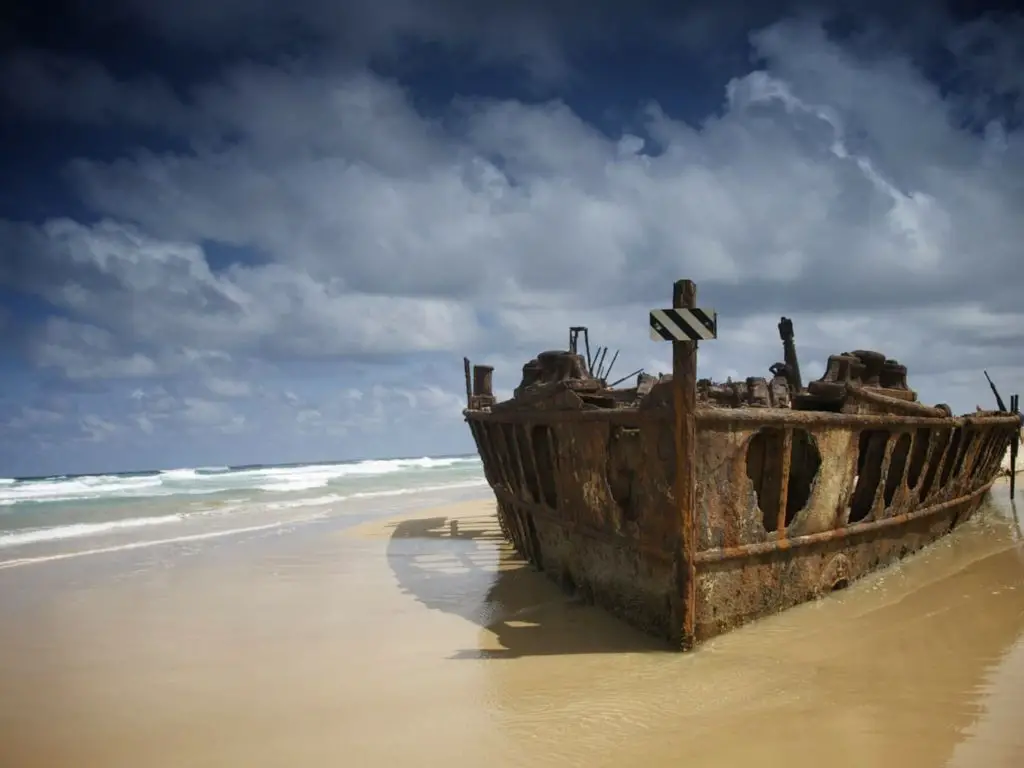 12. The Capital is a UNESCO World Heritage Site
The Capital, Valletta, is one of the most concentrated historical areas in the world, according to UNESCO.
13. Pan-Fried Rabbit: Exclusive to these Islands
One of the more unique facts about Malta's food and cuisine: Pan-fried Rabbit is a delicious dish exclusive to Malta, as is Kinnie – the national soda made from bitter oranges. What's more, there is a unique honey produced in Malta that cannot be found anywhere else, due a rare and exclusive species of bees native to the Maltese islands.

14. Malta is One of The World's Top Emerging Tourist Spots
With its warm climate, numerous adventure areas, architectural and historical monuments – including 3 UNESCO World Heritage Sites and 7 megalithic temples, Malta is fast becoming one of the hottest tourist spots on earth.
You might also like: 30 Fun Facts About Mexico
15. Popular Filming Spot for Big Movies
Malta is a popular filming location for big budget productions – including blockbusters like Gladiator and World War Z, and the hit TV series Game Of Thrones. Check out this overview of film productions in Malta.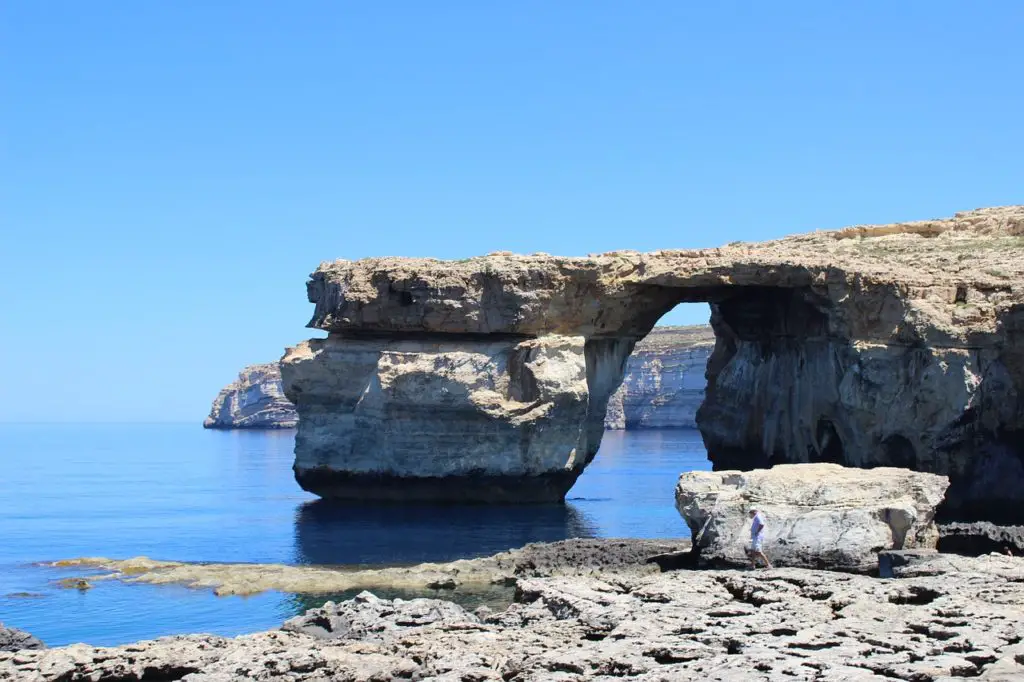 16. An Island Surrounded by Crystal Clear Waters
The waters surrounding Malta and Gozo are an incredible blend of crystal-clear blue and green. The Blue Lagoon, on Malta's Comino Island, is the most popular attraction on the Maltese islands.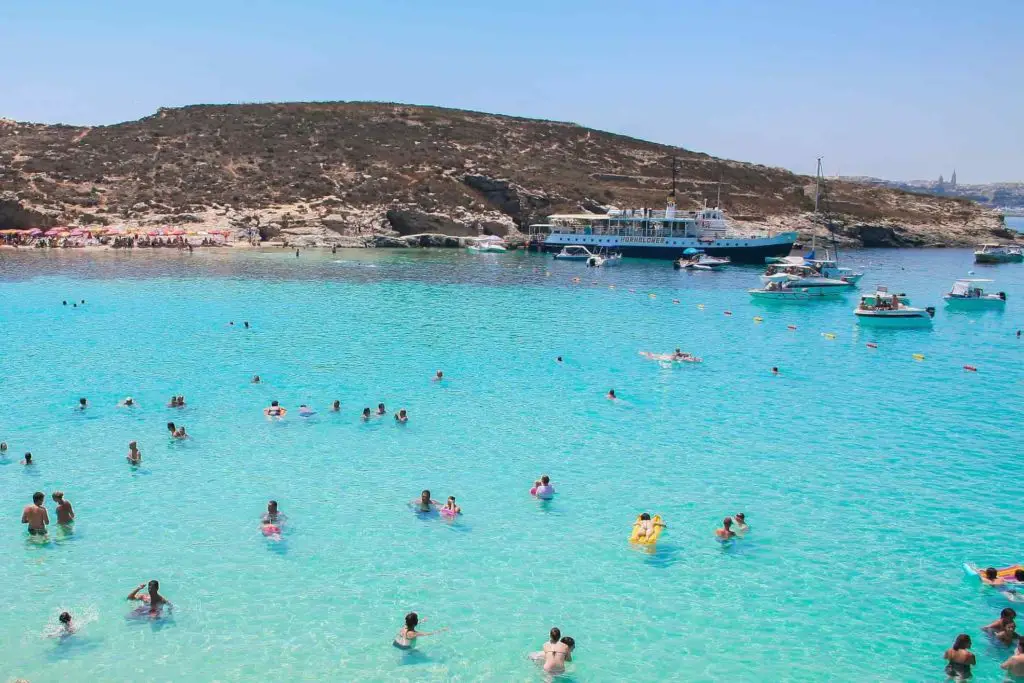 📸 Read my post on finding all the Best Instagram Spots in Malta
17. Easy to Explore Within Minutes
At just 17 miles wide, the tiny island of Malta is easy to explore and you get from one end of the island to the other within minutes!
18. The World's Best Climate
Malta has also been described as the country with the best climate in the world by International Living. It was also voted the best place to retire too!
Planning your visit? Here are the best places to stay in Malta
19. Outstanding Ancient Architecture
There's World-Class architecture all over Malta – spanning dozens of centuries, from Greek Byzantine temples to Baroque cathedrals.

20. The World's Oldest Structures
The Maltese islands are home to some of the Oldest Man-made Structures in the world, with some thought to be dating back 3,600 BC, some 5,000 years ago. Its megalithic temples are older than the Pyramids of Egypt, The Great Wall of China, and even Stonehenge in England.
For a complete guide on the best accommodation options to suit your needs and budget, head over to my post: Where to Stay in Malta.
Malta Fact File: General Information
More information, statistics and general facts about Malta and Gozo, updated as of 2023:
Land area: 316 km2
Capital city: Valletta
Total Population: 443,329 people.
Life expectancy: 82.9 years.
Currency: Euro
Official languages: Maltese, English, Maltese Sign Language
Religion: Catholicism
National Holiday: 31st March (Freedom Day),  7th June (Sette Giugno), 8th September (Feast of Our Lady of Victories), 21st September (Independence Day), 13th December (Republic Day)
Government: Unitary Parlimentary Constitutional Republic
President: George Vella
Prime Minister: Robert Abela
Highest Point: Ta' Dmejrek (253 meters above sea-level)
Official Website: visitmalta.com
Member of Nato: No
National anthem: "L-Innu Malti" (The Maltese Hymn)
Time zone: UTC+1, UTC+2 (Summer Time)
Driving side: left
Country Number/Prefix: +356
Country Code: MT
10 Largest Cities in Malta
Here's the ten largest cities in Malta. Interestingly, the capital, Valletta, is not in this list, nor are several major tourist attraction cities (Mdina, St. Julians, Victoria, Mellieha). Moreover, the largest city has a population of less than 22,000. Source: Population Hub
| | | |
| --- | --- | --- |
| Rank | City | Population |
| 1 | Birkirkara | 21,775 |
| 2 | Bridge | 18,676 |
| 3 | Feed | 16,576 |
| 4 | Zabbar | 14,694 |
| 5 | San Paul Il-Bahar | 13,619 |
| 6 | Sliema | 12,993 |
| 7 | San Juan | 12,630 |
| 8 | Naxxar | 11,947 |
| 9 | Discount | 11,462 |
| 10 | Zeytun | 11,425 |
Famous People from Malta
Here's a list of famous Maltese people and celebrities who trace their ancestry to Malta:
Meghan Markle – her great-great grandmother came from Malta
Miriam Gauci – operatic soprano from Malta
Kerry Ingram – Game of Thrones actress who's grandfather is Maltese
Joseph Calleja – tenor from Malta
Joseph Calleia – actor from Malta, known for playing Hollywood villains
Edwige Fenech – actress from Malta
Britney Spears – her grandfather comes from Malta
Bryan Adams – has a Maltese grandmother
Malta FAQs:
Below are some of the most commonly-asked questions about Malta and Gozo:
Despite its small size, Malta has a long history, having being first inhabited around 5900 BC. The first settlers were farmers, and their agricultural methods degraded the soil until the islands became uninhabitable.
What are 5 interesting facts about Malta?
Here are 5 interesting facts about Malta:
Malta was a British colony for more than 150 years and played a key role in World War II as a submarine base for British forces, while also being bombarded by Italian and German air forces.
Human remains found in Malta suggest that the island has been inhabited since around 5900 BC.
Malta is made up of three main islands – Malta, Gozo, and Comino.
Malta was a part of the Holy Roman Empire for 72 years.
The main island of Malta stretches roughly 17 miles or 27 km across and has a total shoreline of a little over 168 miles or 271 km.
As well as being well-known for its stunning diving spots, prehistoric sites, and festivals, Malta is a popular movie location in its own right. The picturesque landscapes, dramatic cliffs and ancient buildings provide the perfect backdrop for many feature films and hit TV shows, especially those aiming for an antiquated vibe.
Malta is unique in that you can visit practically every spot and corner of the island within an hour's drive, due to its small size. Add to that the combination of gorgeous weather, aqua-blue seas and stunning scenery, monolithic temples and buzzing nightlife, Malta is also famous for its local traditional cuisine, and old character houses with brightly-colored balconies.
Why is Malta named Malta? It's widely believed the word 'Malta' derived from the Greek word μέλι, (meli), meaning 'honey'. The ancient Greeks called the island Μελίτη (Melitē), which means 'honey-sweet', which may be due to Malta's unique production of honey, as an endemic subspecies of bees live on the island.
Malta is considered a safe place to visit and among the safest destinations in Europe, although there was a gruesome unsolved incident involving a young German tourist who's body was found with all his major organs removed. There has not been any terrorist incidents on the islands in the past several years, and the crime rate is low.
Who owned Malta before Britain?
Malta was ruled by the Phoenicians, Roman Republic, Byzantine Empire, and Aghlabids before being ruled by the Order of St. John and becoming a French colony. It was then taken over by the British in the early 19th century. Malta gained independence from Britain in 1964 and became a republic in 1974.
That was my 20 fun and interesting facts about Malta. Thank you for reading! I hope you find this list an interesting read, and that it inspires you to visit Malta one day!
Check out the following useful posts and guides on Malta and Gozo:
You might also like: 
If you enjoyed this post, share it on Pinterest so your followers can enjoy it too!