41 Interesting Facts about Birmingham, England (2023 Edition)
Birmingham, located in the heart of England, is the UK's second largest city after the capital, London.
Packed with a wealth of history, arts and culture, this vibrant city was a global manufacturing powerhouse, the birthplace of the Industrial Revolution, and was known in the Victorian era as the 'Workshop of the World'.
You could say that Brummies invented the modern world.
These days, Birmingham's proud, rich heritage can be seen in the numerous Industrial-era landmarks scattered around the city, and its complex network of canals. 
The city's central location makes it a magnet for short-break visitors and international tourists, drawn to its proud, rich heritage of landmarks, museums and canals, as well as its modern shopping complex, trendy bars and cafes, creative hub, and diverse communities.
Did you know: a person who is born and raised in Birmingham is known as a 'Brummie.'
I discovered when writing this post a whole load of fun and strange facts that I never knew about Birmingham, despite being a Brummie myself! I've now put together a collection of the most fascinating, crazy, fun, and weird facts about my hometown.
Scroll on to read: 41 Interesting Facts about Birmingham, England:
Birmingham Map
41 Interesting Facts about Birmingham, England
#1: There are More Canals in Birmingham Than in Venice
With a vast water network stretching 35 miles, Birmingham actually has more canals than Venice, Italy. Not only that but there are more cubic meters of water passing through Birmingham's canals than in any other city on Earth! You can hop on a boat at Gas Street Basin and take a tour of the city, learning about its industrial heritage.
#2: Birmingham Inspired The Lord Of The Rings and The Hobbit
Not many people know this but the city's landscape and surrounding countryside provided J. R. R. Tolkien with some of the inspiration that resulted in the iconic sagas The Lord of the Rings and The Hobbit. The author grew up in Moseley from the age of four, with the books being based on places and people in this area.
The 'Shire', the home of the Hobbits, was inspired by the fields and mill at Sarehole, a village now absorbed into the city's suburbs, whilst Perrott's Folly and the Waterworks Tower in Edgbaston, along with the University of Birmingham's illuminated clock tower, can be seen in The Lord of the Rings.
#3: The Youngest City in Europe
Birmingham is officially the youngest city in Europe, with nearly 40 per cent of the population being under the age of 25.
#4: The World's Largest Collection of Pre-Raphaelite Paintings
Birmingham Museum and Art Gallery, situated next to the Town Hall, is home to the world's largest collection of Pre-Raphaelite paintings, with over 3,000 paintings, drawings, prints and other examples of the 19th century decorative art and design.
#5: Birmingham's Jewellery Quarter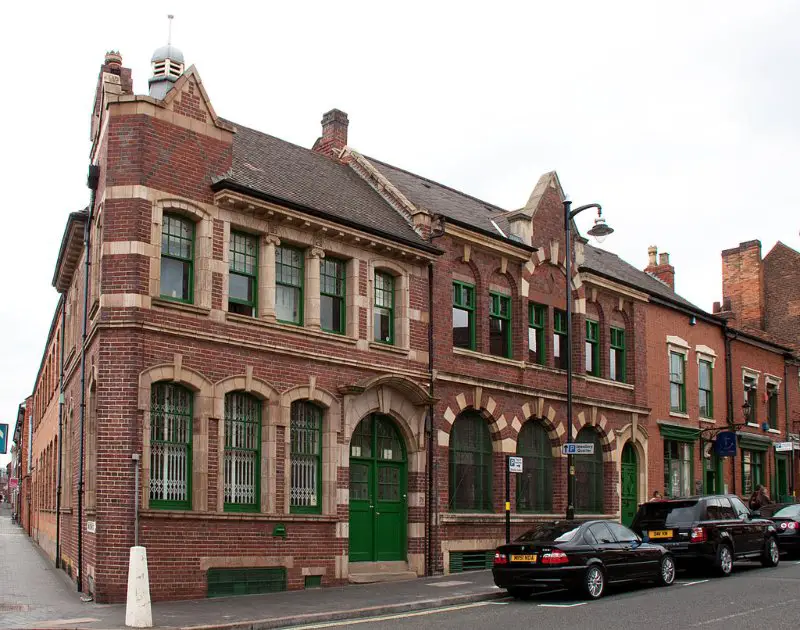 Birmingham's Jewellery Quarter produces 40 percent of all jewelry in the UK – the highest concentration in Europe. The district also boasts the largest jewelry school in Europe.
Source: visitbirmingham.com
#6: The Largest Urban Park in Europe
Birmingham is home to Europe's largest urban park outside of a capital city. And with over 8,000 acres of parks and green space, its one of the greenest cities in the UK.
#7: A Tradition of English Stained Glass
Many visitors drop by Birmingham Cathedral but few of them realize that its stained glass windows were designed by Edward Burne-Jones, a prominent member of the Pre-Raphaelites. A blue plaque commemorates his birthplace at Bennetts Hill, Birmingham.
#8: Europe's Largest City Council
Birmingham City Council is the largest council in Europe, with 101 councillors representing an estimated population of 835,354 citizens across 77 wards, as of 2018.
#9: A City of Rich Musical Heritage
Famous Brummie musicians and bands include: The Streets, UB40, The Moody Blues, Jamelia, Slade, Ocean Colour Scene, Toyah Willcox, Laura Mvula, Dexys Midnight Runners, Duran Duran, and Ozzy Osbourne.
#10: Birthplace of Many Celebrities
As well as musicians, other famous people from Birmingham include: actor Dame Julie Walters, musicians Ozzy Osbourne, Robert Plant, Ali Campbell and Duran Duran, poet Benjamin Zephaniah, TV personalities Jasper Carrot and Cat Deeley, and sports stars like Nigel Mansell, Walter Abbott, Gabriel Agbonlahor, Moeen Ali, and Dennis Amiss.
12 Historical Facts about Birmingham
#11: Links to the Titanic
The anchor of the Titanic was made in the Black Country, not far from Birmingham city centre.
#12: Birmingham's Centuries-Old Markets
Birmingham's Bullring has been home to indoor and outdoor markets since the 12th Century. The futuristic-looking architecture of the Birmingham Bullring was unveiled in 1999 and is one of the largest shopping centers in Europe. It houses the famous Birmingham Bull statue, which is the symbol of the city.
#13: The FA Cup was Made in Birmingham
The FA cup trophy was made in Birmingham in 1871, and the first football league in the world also started here.
#14: A Cathedral here was Designed by the Architect that Designed Big Ben
St. Chad's Cathedral in Birmingham was designed by Augustus Pugin, the same architect who designed Big Ben and the Houses of Parliament in London.
#15: Home of the Richest Man in the 18th Century
If you thought Bill Gates is rich, consider industrialist Matthew Boulton. At his pioneering peak, the Birmingham-based inventor amassed a personal fortune equivalent to double that of Microsoft mogul Bill Gates! In the late 18th Century, Boulton resided in the elegant Soho House.
Source: Birmingham Mail
Popular Post >> Top 10 Instagram Spots In Malta
#16: Birthplace of the Postage Stamp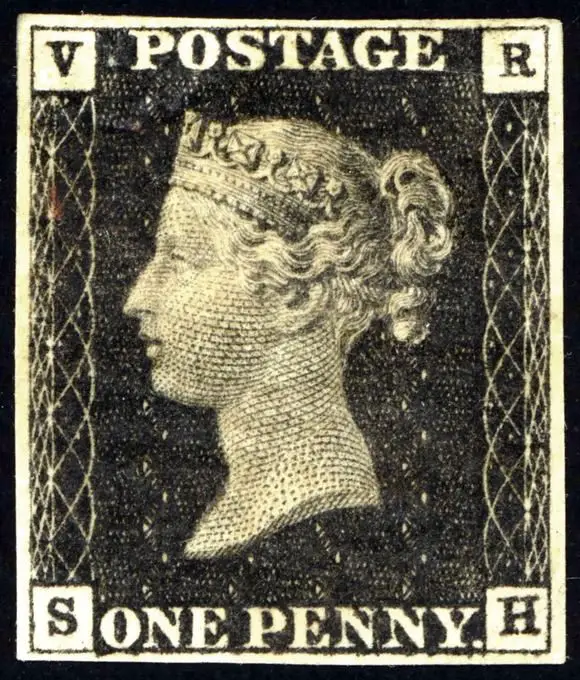 The postage stamp was invented in Birmingham in 1839, by a schoolteacher named Rowland Hill. He went on to establish the first modern postal system in Britain.
#17: Cluedo was Invented in Birmingham
The murder mystery board game Cluedo is loved by millions around the world and, though owned by the American company Hasbro, it was actually invented in Birmingham in 1943, by Anthony E. Pratt. There's a plaque on the wall of a house on Brighton Road, where Pratt used to live and made the game.
#18: The First Steam Engine was Built in the Black Country
The first ever working steam engine was built in the Black Country region on the outskirts of Birmingham. The groundbreaking invention was the most important development of the Industrial Revolution, which also began in this city.
#19. The Birthplace of Heavy Metal
Birmingham claims the rightful home as the birthplace of the Heavy Metal music genre, influenced by the city's industrial landscape. Pioneers include the members of Black Sabbath whom all grew up working factories in the city, as well as Robert Plant of Led Zepellin, Judas Priest, Napalm Death, and more.
#20: Tennis was Invented on a Lawn in Birmingham
The game of tennis was invented in Birmingham in 1859, on the lawn of a Spanish merchant's home in the Edgbaston district. Augurio Perera and his friend Harry Gem, a Birmingham Magistrates clerk, devised the new game by combining elements of other popular sports of the era, such as Racquets and Basque pelota.
5 Birmingham Foodie Facts
#21: Birmingham is the Birthplace of Balti
The iconic Indian Balti dish was first served in a restaurant in Stoney Lane in the Sparkbrook district, in 1977. The city is now home to over 100 Balti houses, and its famous 'Balti Triangle' attracts over 20,000 visitors a week. The popularity of the dish has helped made Indian food the UK's favorite dish, with the curry market in Britain worth a whopping £4bn a year!
#22: Second Highest Number of Michelin Star Restaurants in the UK
Birmingham is home to five Michelin-starred restaurants – more than anywhere else in the UK, apart from London.
#23: The World's 5th Busiest McDonald's
Birmingham has the 5th busiest McDonald's in the world, and one of the first to ever open on Christmas day.
#24: The 2nd Largest Confectionary Manufacturer in the World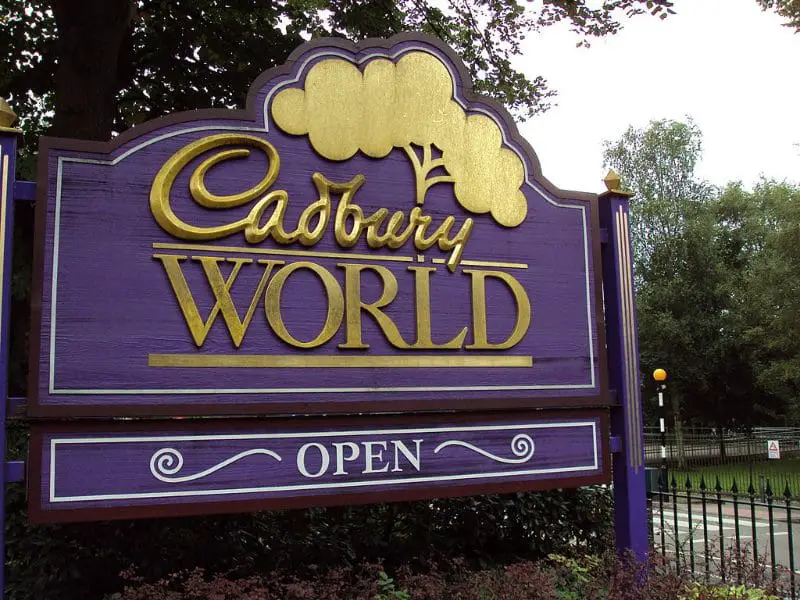 The company Cadbury, based in the Bournville district, is the nation's favorite chocolatier and became the world's second-largest confectionery manufacturer.
#25: Home of Major Household Food Brands
Several household culinary names like Cadbury chocolate, Bournville drinking chocolate, Typhoo tea, HP Sauce, and Bird's Custard, all began life in Birmingham.
For more Birmingham posts: check out my Brummie Slang Guide, all about Birmingham's unique accent and dialect.
A Global Leader in Science and Medicine
#26: Home of Great Scientists and Inventors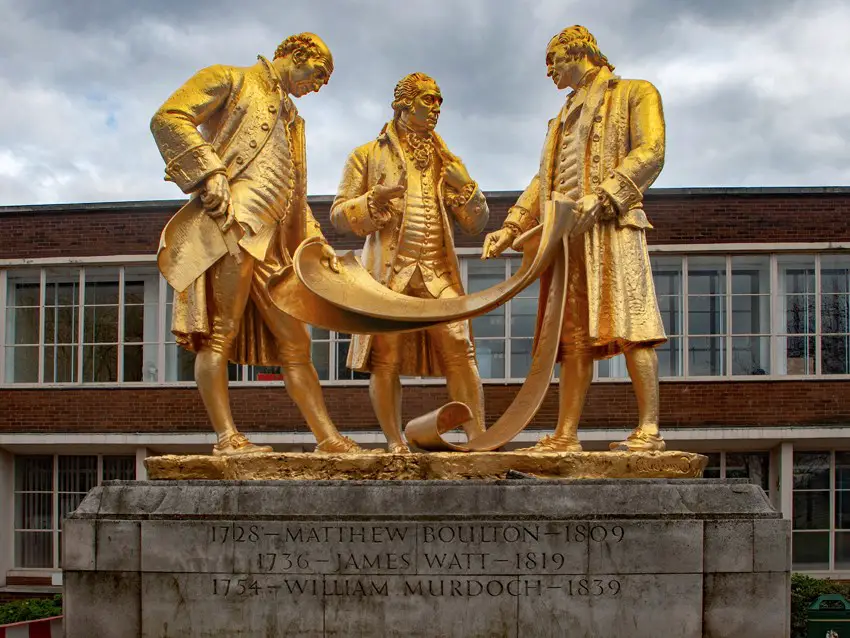 Birmingham was home to some of the greatest scientists and inventors of the Industrial-era including Matthew Boulton, James Watt and William Murdoch, leading Birmingham to be the first manufacturing city in the world.
#27: The City where Gas Lighting was Discovered
Birmingham engineer William Murdoch first discovered gas lighting way back in 1792. Originally from Scotland, Murdoch travelled on foot over 300 miles from Scotland to Birmingham to begin work with a steam engine manufacturer. He paved the way for the widespread installation of gas street lighting. The first street in Birmingham to have gas street lighting became known as Gas Street in 1818.
Related post: 63 Surprising Facts about Edinburgh, Scotland
#28: Birmingham Chemist Joseph Priestley Discovered Oxygen in 1774
The Yorkshire-born scientist made the ground-breaking discovery in Birmingham where he lived and worked. Priestley also invented carbonated water and the rubber eraser.
#29: The Plaster Cast was Invented in Birmingham
In 1854 Birmingham chemist Thomas Allcock invented the plaster cast for broken bones.
#30: The World's First Hole-In-The-Heart Surgery
The first ever hole-in-the-heart surgery was carried out in 1950 at Birmingham's Children's Hospital, a world-famous specialist pediatric center.
#31: World's Largest Single Floor Critical Care Unit
As well as being one of the largest and best hospitals in the country, the Queen Elizabeth II Hospital in Birmingham houses the world's largest single-floor accident & emergency unit.
#32: Birmingham is Home to 5 Universities
They include: University of Birmingham, Aston University, Birmingham City University, Newman University, and University College Birmingham.
Further Reading: Made in Brum: 21 great gadgets that Birmingham gave to the world
Crazy and Weird Facts about Birmingham
#33: Solihull was Named after 'Soily Hill'
A town next to Birmingham called Solihull got its name because it was a hill where the people of Birmingham dumped soil, known as 'Soily Hill'.
#34: Birmingham has the Highest Number of Uninsured Drivers in the UK
There are approximately 1 million uninsured drivers in the country, making up around 4% of all motorists in the UK.
#35: Home of the Spaghetti Junction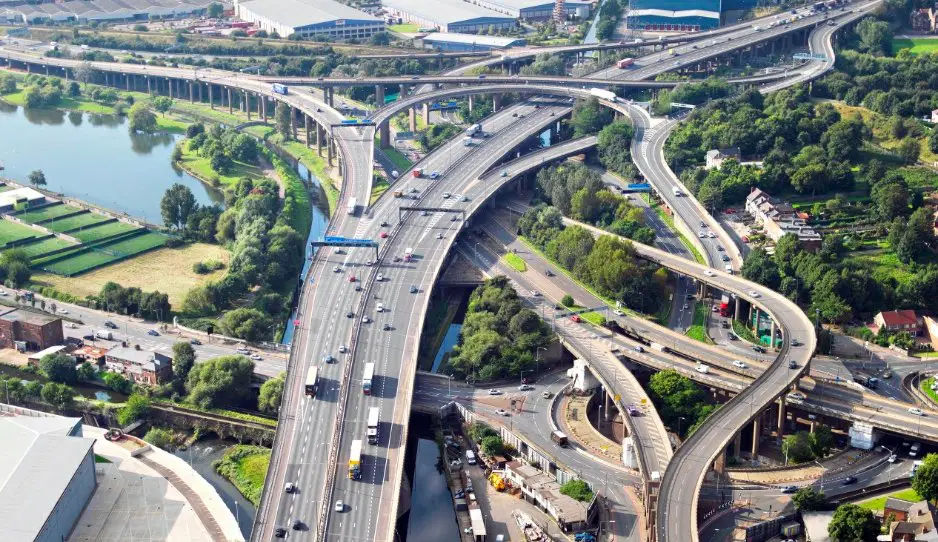 Birmingham is home to the Spaghetti Junction which is world-famous – people travel here from around the world just o they can drive around it.
#36: There's a Crater on the Moon called Birmingham
#37: A Pub Named after a 400 Million Year-Old Glacial Boulder
The Great Stone in Northfield is not only one of the oldest pubs in Birmingham, but its also named after a nearby 400 million year-old glacial boulder, that is known locally as 'The Great Stone'. According to historians, the boulder travelled all the way from Snowdon, to Northfield, on an ice sheet during the Ice Age.
#38. 90% of the UK can be reached from Birmingham in under 4 hours
Another amazing fact about Birmingham is that you can get to almost anywhere in the UK, including the far reaches Wales and Scotland, in less than 4 hours drive, due to the city's strategic location in the heart of England. How cool is that!
#39: Birmingham Once Produced 3 out of 4 of All Pens Nibs in the World
In 1875, three quarters of all pens on earth had nibs made in Birmingham.
Bonus Fact #1: Birmingham, Alabama is named in honor of Birmingham, UK
During the post-Civil War Reconstruction era, three farm towns merged to become one large city, and the city's founders named it in honour of Birmingham, UK, one of the world's premier industrial cities. Just like it's namesake, the city developed a major industrial centre based on iron and steel industry, and rail transport, with most of the original settlers being of English ancestry.
Bonus Fact #2: Birmingham, UK is 700+ years older than Birmingham, Alabama
The American city was founded in 1871, while the original Birmingham was officially established in 1166, although the Beormingas tribes settled in the area and named it 'Beormingham', in 600 AD.
For more information on traveling in Birmingham, finding hidden gems, budget travel tips and itineraries to suit your perfect trip, check out the following links:
Further Reading: UK Travel
Travel Itineraries
Download your FREE 20-page Travel Planner Guide
And get access to all my best budget travel tips, checklists, additional freebies, and more.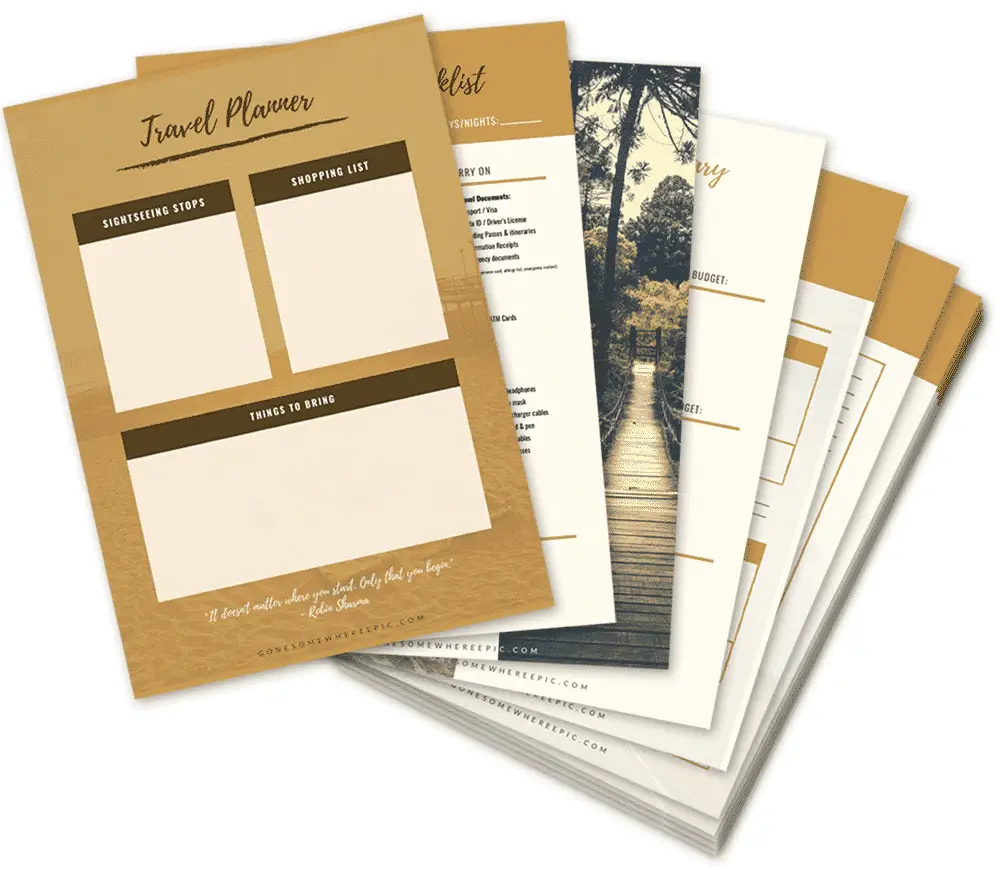 Birmingham Facts File:
General Information
More information, statistics and general facts about Birmingham, UK, updated as of 2023:
Land area: City: 103.4 sq miles (267.8 square km)
Region: West Midlands
Country: England
Sovereign State: United Kingdom
Founded: 600 AD (formerly Beormingaham)
Denonym: Brummie
Elevation: 460 ft (140m)
Population: 1,141,816 people (2nd in England and UK)
Currency: Pound Sterling GBP
Language: English
Ethnic groups: White (57.9%), Asian (26.6%), Black (8.9%), Mixed (4.4%), Other (2%)
Largest Park: Sutton Park, 2,400 acres (970 hectares)
International Airport: Birmingham (BHX)
Official Website: www.birmingham.gov.uk
Time zone: UTC+0 (GMT) UTC+1 (British Summer Time)
Driving side: left
Country Number/Prefix: +44
Dialing code: 0121
Postcode area: B
Country Code: GBR
Weather: 8C (winter), 24C (summer)
Famous residents: Ozzy Osbourne, Led Zeppelin, UB40, David Edgar (poet), Benjamin Zephaniah (writer)
Birmingham FAQs:
Enjoyed this post? share it on Pinterest so your followers can enjoy it too!
Book Your Trip: Top Tips
🏨 Accommodation: I recommend booking.com
✈️ Flights: for the cheapest flights, I use Skyscanner
🚗 Rental Car: I always rely on Discover Cars
🛡️ Travel Insurance: for reliable and trusted cover, I use SafetyWing
🗺️ For all my best travel tips & advice, head over to my Travel Tools
So there you have it – 41 of the most interesting, fun, and crazy facts about Birmingham, UK.
I hope you find this post an interesting read, and that it inspires you to visit my special hometown some day!