Based in the heart of England, Birmingham is the UK's second largest city (after London). With a population of 1.1 million, and a history dating back 1400 years, it's one of the oldest inhabited places in the country.
The West Midlands city draws a large number of tourists from around the world due to a wealth of attractions including museums, parks, a growing street art scene and expanding tech and creative hub. But also, most especially due to it's rich heritage and global importance as the birthplace of the Industrial Revolution – making Birmingham the first city on earth to enter the modern era.
Birmingham is currently seeing an influx in tourism thanks to the hit TV drama Peaky Blinders, based on the real-life gangsters that dominated the Gas Street Basin region in the early 20th Century.
Being a Brummie myself (the term for a Birmingham local), means I know the city like the back of my hand, so I know all the best spots here.
Scroll on to read The Top 10 Things To See & Do In Birmingham, UK (by a Local):
Disclosure: Some of the links below are affiliate links, meaning, at no additional cost to you, I will earn a commission if you click through and make a purchase.
Birmingham Attractions Map
Birmingham Essentials Checklist:
Top 10 Things to Do in Birmingham (by a local)
1. The Custard Factory & Street Art Scene
The Custard Factory is home to a range of independent shops, cafes and bars as well as a variety of creative and digital businesses.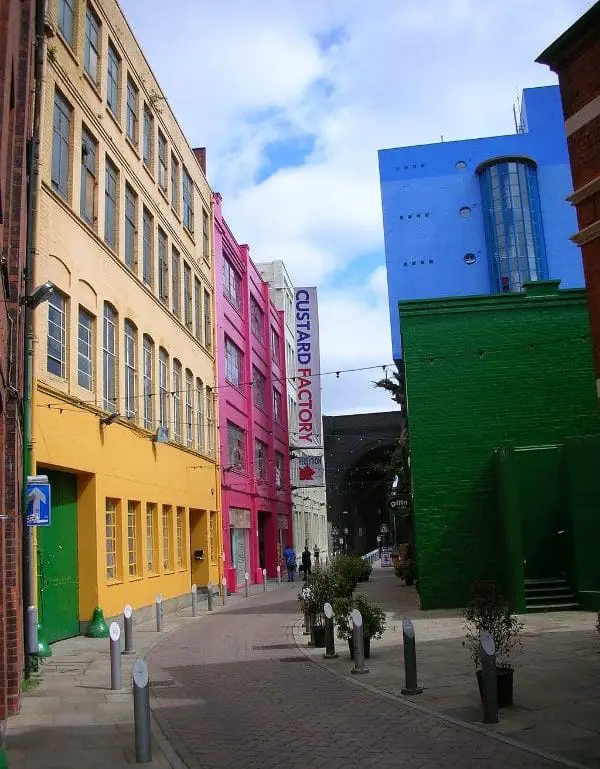 The site was originally a large factory complex built by Alfred Bird, the 19th century inventor of egg-free custard.
One of the best things you can do in the city is explore Digbeth – home to Birmingham's growing street art scene – there are countless murals and wall art of all sizes all over the district: on old factory buildings, in the hidden alleyways, on the bridges and archways.
The beauty of this place is that new murals and artwork are being spray-painted all the time, often replacing/overlapping existing murals, which means the region is constantly visually changing on a weekly basis.
Personally this is one of my favourite Birmingham sightseeing activities as there is always something new and different to see every time I'm there.
If you're a fan of vibrant, impressive and politically-charged graffiti art like myself, this is a place well worth checking out. You can book tickets for a guided city tour of Birmingham here:
Admission: Free
Opening times: Mon – Fri: 8am til 5pm
How to get there: from Grand Central: 12 minute walk down to Digbeth. By bus – numbers 2, 3, 4A, 5, 6, 17, 60 and 97 stop in Digbeth (10 minutes journey)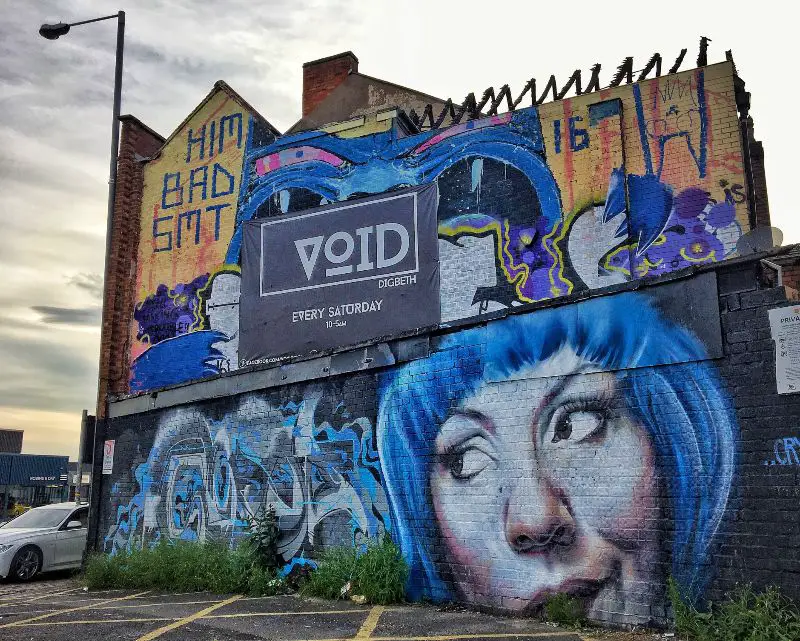 Digbeth, Birmingham: Graffiti Street Art
Check out this incredible video footage of the amazing street art in Digbeth, by videographer James Aldridge Media, shot in January 2022:
2. Cadbury World
One of the UK's most popular family attractions, Cadbury World the UK's favourite chocolatier, is perfect for kids of all ages, and a must for anyone visiting the city.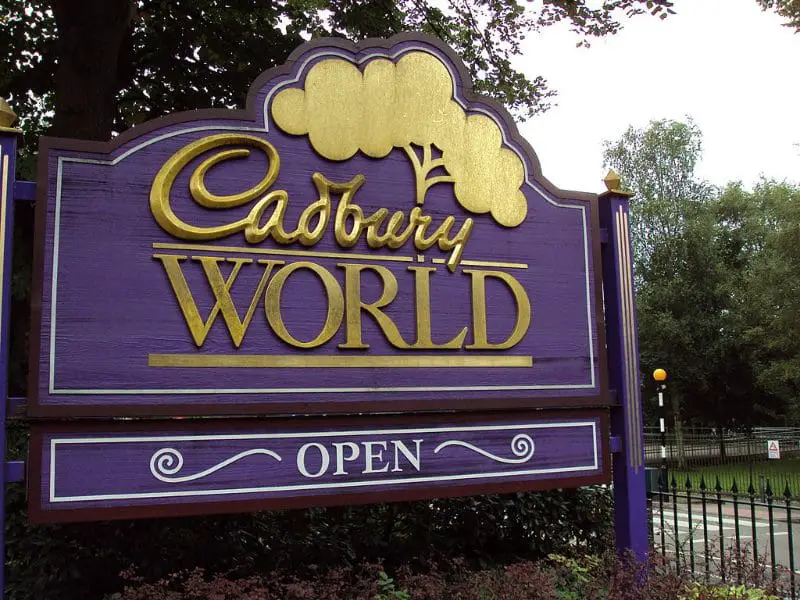 Situated in the city's southern district of Bournville, Cadbury World is one of the major tourist places in Birmingham, featuring an exciting self-guided exhibition tour of the origins of chocolate and the history of Cadbury, the world's second-largest chocolate brand, which was the UK's first established chocolate manufacturer when it was originally named Bournville.
You'll discover the origins of the cocoa bean amidst the trees and waterfalls of the Aztec jungles, add to that magical Cadabra rides, a 4D Chocolate Adventure zone, and free chocolate for all, its easy to see why Cadbury World is one of the most sought-after tourist attractions in Birmingham.
Admission: Adult £18, child £13.25. Open year round.
Opening Times: Mon – Fri: 10am til 3pm | Sat & Sun: 9:30am til 4pm
How to get there: from Grand Central, the train to Redditch stops at Bourneville station. Bus numbers 61, 63, 11A and 48 take 35 minutes and stop at Chapel Lane. By car – it's 25 minutes.
3. The National SEA LIFE Centre
Head over to this underwater world of magical discoveries that holds over 2000 beautiful, fun and cheeky, sea animals.
One of the most fun things to do Birmingham city centre is take a trip to the SEA LIFE Centre. Includes a 4D cinema and the UK's only 360 degree ocean tunnel – home to sharks, rays and giant sea turtles. A perfect day out for families and children, and one of the must-see attractions of Birmingham.
Admission: £13.95 (Order your tickets here:)
Opening times: Mon – Fri: 10am til 4pm | Sat: 10am til 6pm | Sun: 10am til 5pm
How to get there: from Grand Central, the metro takes you to Library in 14 minutes. On foot it's 19 minutes, and by car is 11 minutes.
4. The Jewellery Quarter
One of the best things you can do in Birmingham is discover it's rich past: The Jewellery Quarter – a former industrial district that's home to over 100 retailers, diamond dealers, and workshops, as well as the Museum of the Jewellery Quarter, and the Coffin Works.
An 18th Century church sits in the centre of St. Paul's Square, and the surrounding area is rejuvenated with Indie stores, trendy bars, chic cafes and art galleries, along with modern Indian, Spanish and Italian eateries.
The Museum of the Jewellery Quarter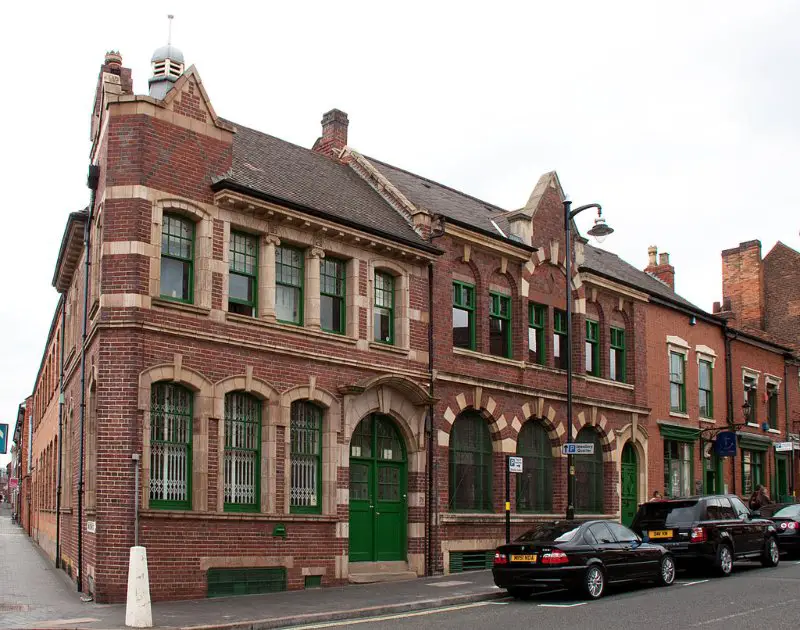 A perfectly preserved 18th century jewellery workshop that offers a unique glimpse into working life in the Jewellery Quarter. It's an excellent place to get yourself a beautifully personalised, hand-crafted jewellery gift on request. You can book a Jewellery Quarter guided tour here:
Admission: Museum (Factory and the galleries) – adult £7, child £3
Opening times: Tue – Fri 10:30am til 5pm
The Coffin Works
A fully restored, Victorian coffin fittings workshop that's also home to the Newman Brothers Museum. Costumed guides lead you around the factory where you will experience the sights, sounds and smells of factory life and hear the stories of workers, owners and trade.
Admission: Adult £7.50, child £4.50 (under 5s FREE), family (1 adult, 3 children) £12.50
Opening times: Wed – Sun 10:45am til 3:15pm (closed Mon – Tue)
How to get there: From Grand Central, the metro stops at Jewellery Quarter (9 minutes). Bus 101 takes 12 minutes from Newhall Street. By car: 11 minutes.
5. Birmingham Museum & Art Gallery
Situated in the heart of the city next to the Town Hall, Birmingham Museum and Art Gallery is a large Victorian building with a domed, Round Room.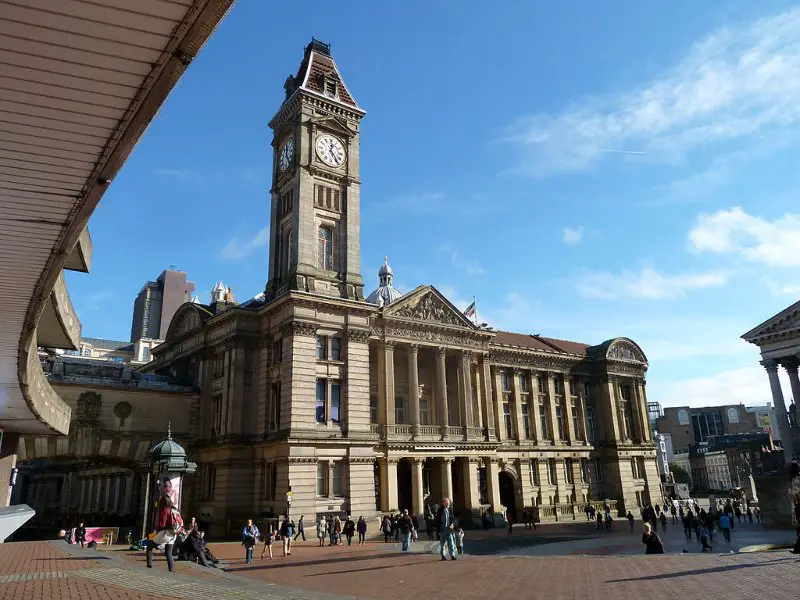 Seeking the best galleries and museums in Birmingham? Look no further. The Art Gallery has an extensive collection of Pre-Raphaelites paintings from the 14th Century onwards, and the Museum hosts huge exhibits of antiquities and artefacts from Ancient Egypt, Ancient India and Central Asia, the Roman Empire and the Middle Ages, as well as the largest collection of Anglo-Saxon gold ever found.
Admission: Free (except some exhibitions)
Opening times: Mon – Sun: 10am til 5pm
How to get there: from Grand Central, the metro takes you to Town Hall in 6 minutes. Its 8 minutes walk up Stephenson Street and then Pinfold Street.
6. Canal Boat Trip
There's no better way to experience Birmingham than by cruising the city's canals and discovering the rich heritage of the city that sparked the Industrial Revolution more than 200 years ago.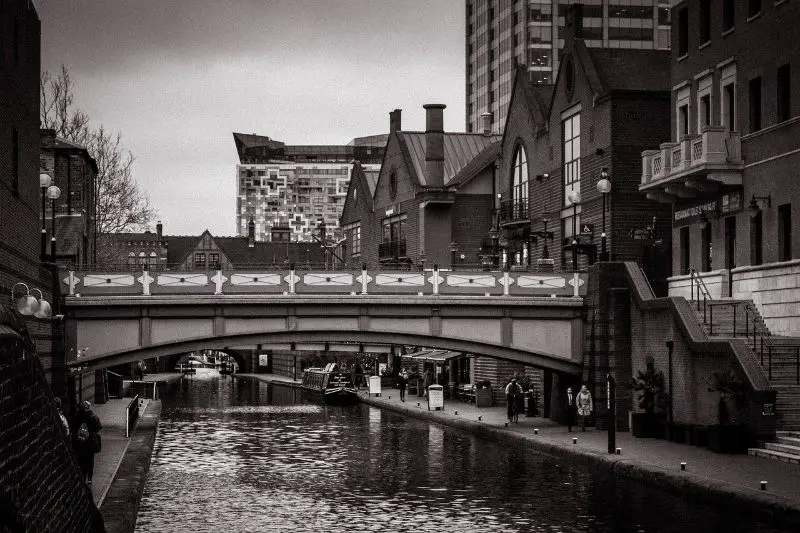 Without a doubt one of the more unique Birmingham activities. Starting from Sherborne Wharf, take a trip on one of three luxury passenger narrowboats as it winds its way around the bustling heart of Birmingham.
Fans of the Peaky Blinders will get a chance to witness the old coal factories and cobbled streets around Gas Street Basin, that once brought the city alive with blazing fires, smoke and noise as seen in the hit TV series.
Alternatively, you can take the Victorian Canals to Today's City Walking Tour for a guided walk where you'll learn the importance of the canals to the Industrial Revolution.
Admission: Adult £8, senior £7, child £6. Family ticket (2 adults, 2 children): £22
Times: Canal Boat trips depart from the International Convention Centre Quayside at 11:30am, 1pm, 2:30pm, and 4pm daily, from Easter to end of October. Trips run at weekends only throughout November, January, February and March.
How to get there: from Grand Central, bus numbers 9, 12, 13, 13A, 23, 24, 126, X8 and X10 stop at Crescent Theatre (15 mins)
7. Bullring Shopping Centre
Situated right in the heart of town, the Bullring is the UK's largest city-based shopping centre and one of the best malls in the country.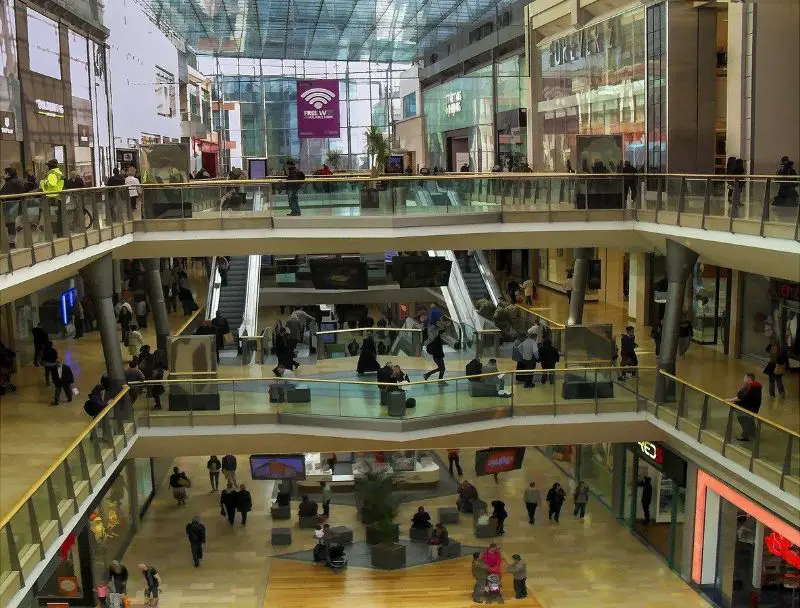 It has a host of well-known high-street fashion stores and household shops, as well as popular restaurants and cafes. Its convenient location makes it easy to drop by lunch or a quick coffee break while on your day tour, and there's free wifi too. 
Admission: Free
Opening times: Mon – Fri 10am til 8pm, Sat 9am til 8pm, Sun 11am til 5pm
How to get there: from Grand Central, it's right across the road, 2 minutes walk.
8. The Birmingham Botanical Gardens
One of the city's most popular attractions, the Birmingham Botanical Gardens features four unique glasshouses as well as sprawling stunning gardens.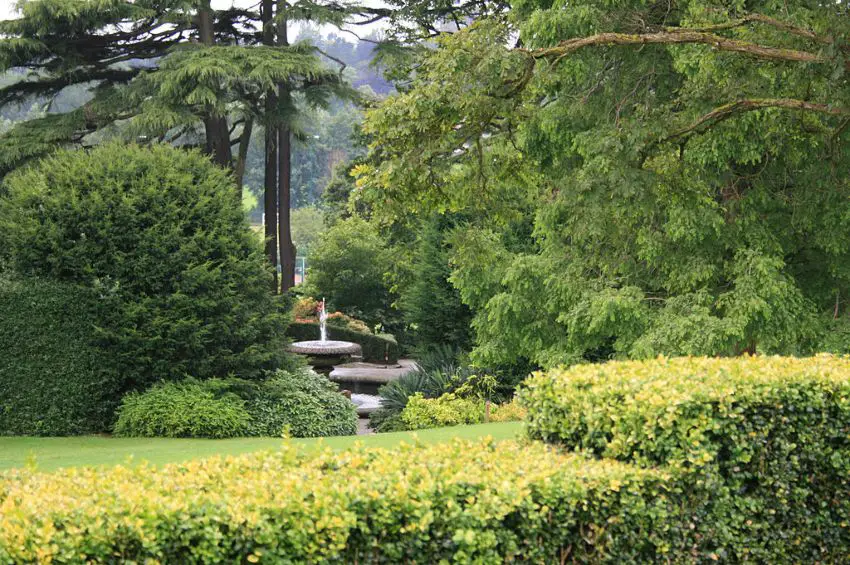 Each glasshouse is either a tropical rainforest, a sub-tropics jungle, a Mediterranean zone, and an arid desert. There's even a butterfly house.
And with a playground, a tearoom and gift shop, and some of the most beautiful gardens in the UK, there's something for everyone here.
Admission: Adult £7.40, concession (children, seniors, students, disabled & helpers): £5.25
Opening times: Mon – Sun 10am til 5pm
How to get there: from Grand Central, buses 23 and 24 stop at the Botanical Gardens (23 mins). By car it takes 9 minutes.
Book your tickets to Winterbourne House and the Botanical Gardens below:
9. The Electric Cinema
Why not catch a movie at the UK's oldest working cinema?
Built in 1909, the historic Electric Cinema offers movie listings of all the latest releases including 3D showings. There's optional upgrades to sofa seating at the front or right at the back, and there's even a waiter text service during the film.
Admission: £11.50 (standard), £8.50 (concession), £12.80 per person (front row sofa), £15.20 per person (back sofa, minimum 2 persons)
Opening times: Mondays: 5:30pm til late, Tue-Sun: late morning til late evening
How to get there: from Grand Central, it's just across the road (on Station Street).
10. Chinatown
As one of the most diverse cities in the UK, Birmingham's Chinatown is a sprawling melting pot of cultures and cuisines.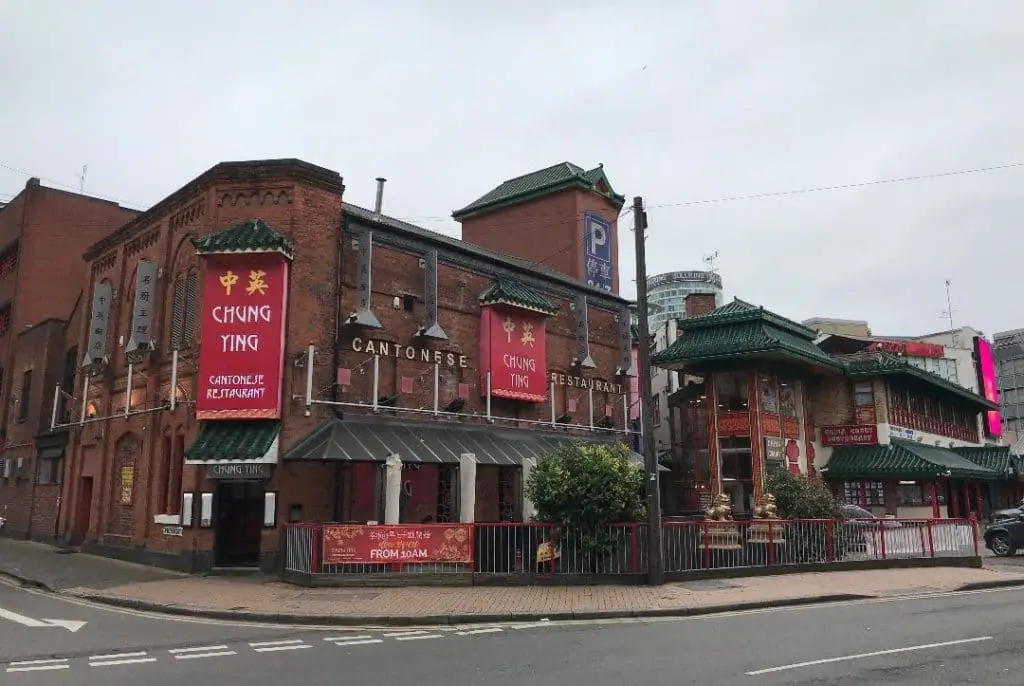 With everything from food markets, restaurants and cafes to bars, clubs, hotels, a casino, and entertainment venues, the Chinese Quarter is a gem in the heart of Birmingham and a must-visit.
Theatres like the The Alexandra, The Victoria and the Hippodrome host world-class musicals, operas, dance shows, stand-up comedy, and Birmingham's favourite pantomime. Also in Chinatown is Birmingham Royal Ballet – the UK's premier touring ballet company.
The food in Chinatown is naturally, the best food you'll eat in Birmingham.
Aside from sprawling indoor food markets, there's Chinese hand-made noodle bars and sizzling Korean hotpot restaurants, Cantonese all-you-can-eat buffets and many more – Indian, Japanese, Vietnamese, Malaysian, Thai, Indonesian, you'll be spoilt for choice. Plus there's several cute Taiwanese Bubble Milk Tea cafes that are well worth checking out.
My current favourite eatery is Dezhou Style Braised Chicken which serves delicious authentic homemade Szechuan style noodles, I always go for the cumin and coriander beef stir fry. Check out their rave reviews here:
Admission: Free (charges apply for events at the Hippodrome and Alexandra theatres. Click here for more details).
Opening times: All hours
How to get there: Chinatown is located just 5 minutes walk from Grand Central and is adjacent to the Bullring.
Take a look at this superb drone video below: Top 10 Things to do in Birmingham by Revisionee, including some more exciting things not featured in this post:
Top 10 Budget Restaurants and Independent Cafes in Birmingham
Don't forget to book travel insurance
It goes without saying really that when you travel in Europe and beyond, travel insurance is super important.
I never always bothered though. For years I travelled without insurance as I thought, "what could happen?"
Well, I once got my bag stolen in Vietnam and I had an electric shock in a hostel bathroom in Mexico. What if you're walking down the street and your appendix suddenly bursts, leaving you in excruciating pain and requiring emergency treatment? Anything could happen.
I use World Nomads for comprehensive cover and convenience at great prices on all my travels, and I never set out without it.
Other Things to See & Do in Birmingham:
The National Motorcycle Museum – for the motorbike fans, this museum holds the world's biggest and most impressive collection of antique and modern British motorcycles.
Birmingham Symphony Hall – enjoy live music at one of the world's best and magnificent concert halls.
Sutton Park – this sprawling national park sits in the north of Birmingham and is one of the biggest parks in Europe.
Alton Towers – this one is slightly further away near Stoke, Alton Towers is considered the UK's #1 theme park and is one of the most visited tourist attractions in the country. Perfect for kids, families and young couples alike. Use the link below to book your tickets: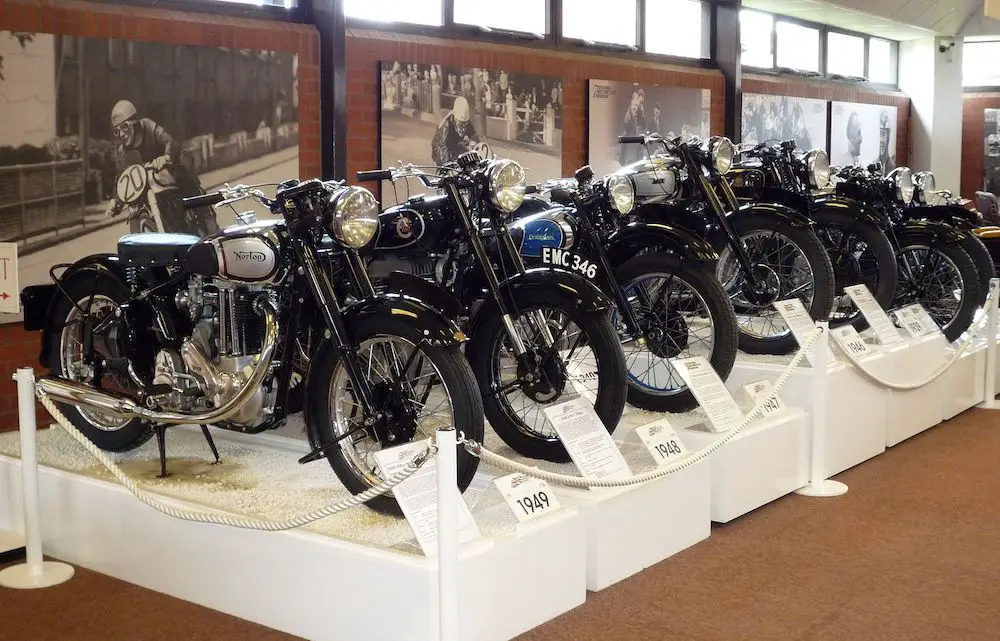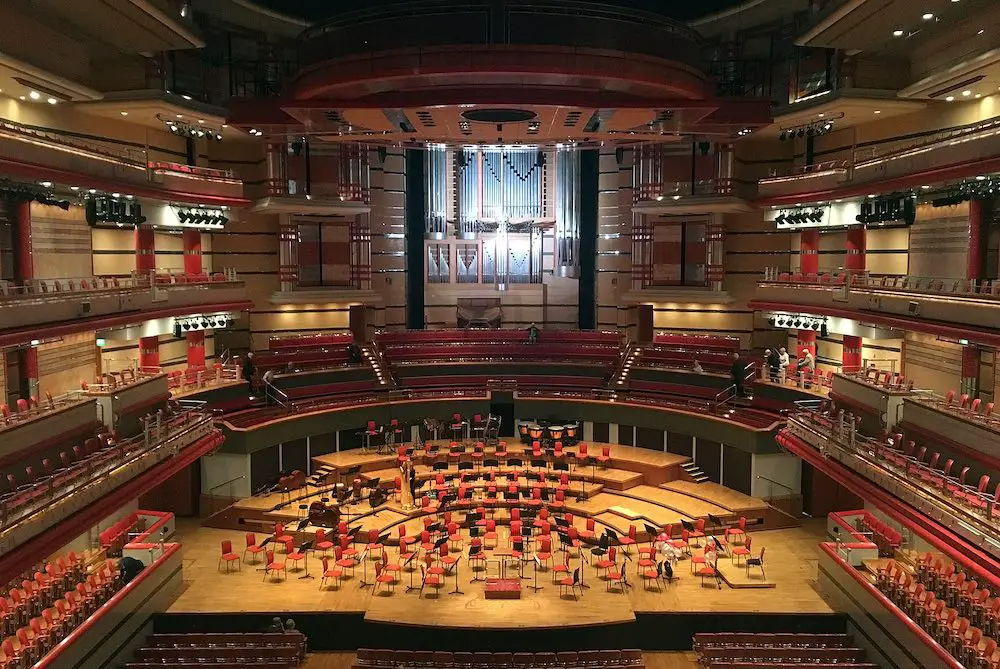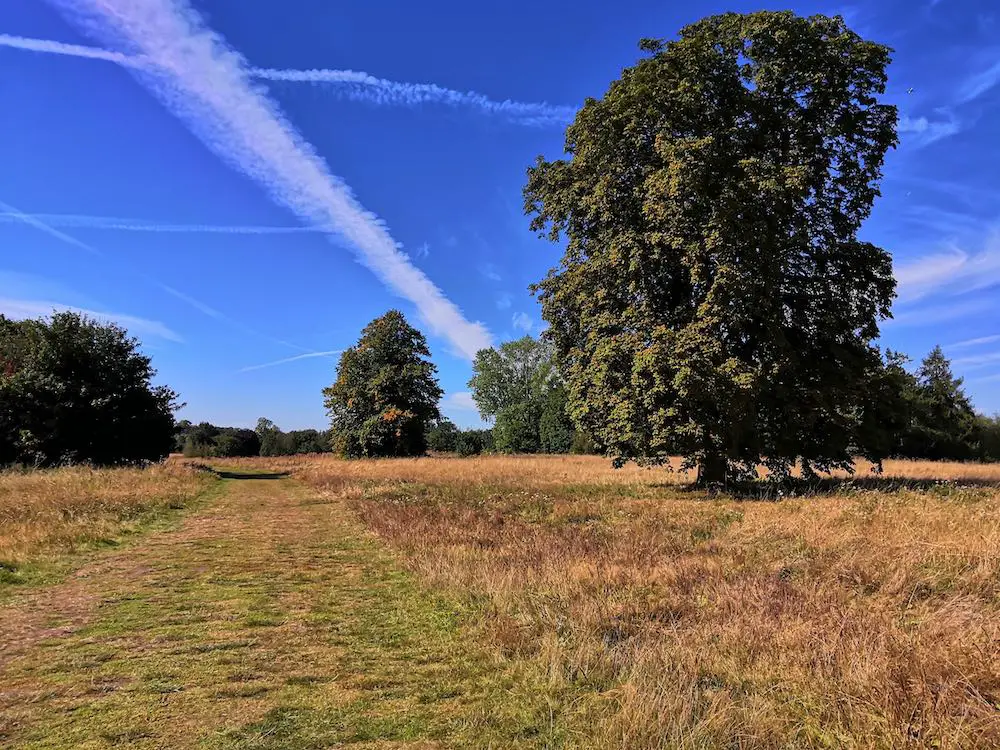 Whats on in Birmingham this weekend?
For all the best Birmingham weekend events, click here to view a calendar of the latest and most up to date events and festivals happening in and around Birmingham city this weekend.
Places to visit near Birmingham
For more days out West Midlands and the Black Country area offers a broad range of activities, for those looking for things to do further out from Birmingham. Here's some of the best things to see and do:
General Information about Birmingham
Area: 267.8km squared
Weather: 8C (winter), 24C (summer)
Population: 1.1 million (2nd in UK)
Founded: 600AD
International Airport: Birmingham (BHX)
Famous Residents: Ozzy Osbourne, Led Zeppelin, UB40, David Edgar (poet), Benjamin Zephaniah (writer)
Birmingham Interactive Map
Have a look at the interactive map below to see all the highlights of what to do Birmingham, in red markers.
Commonly Asked Questions:
Birmingham Day Trips and Activities on Get Your Guide:
A guided tour and sightseeing events are some of the best ways to experience Birmingham. Here's some excellent deals for the most popular trips and activities around Birmingham. (Remember, you can cancel your bookings at anytime!)
Further Reading: UK Travel
More Posts: UK Facts
Thank you for reading my post: Top 10 Things To Do in Birmingham, UK (by a local)
I hope you'll come and visit my hometown someday!
---
Book Your Trip to the UK: Budget Tips & Tricks
Flights: As always, I source the cheapest flights on the web from Skyscanner and Kiwi.com. They are considered the top flight search engines for the best deals.
Accommodation: I use Booking to find fantastic cheap stays with free cancellation options. 
Travel Insurance: Stay protected from theft, injury, illness, and cancellations. A safety net in case anything goes wrong, I never leave without it. World Nomads is my favourite agent for total peace of mind.
Tours: I book all my fave activities and guided tours on Get Your Guide & Viator – they do superb deals whilst offering excellent customer support.
Head over to my Travel Tools page for all my best travel tips & advice and everything you need for your trip.