20 Best Things to Do in Wolverhampton, England [2023 Edition]

Looking for the top things to do in Wolverhampton UK?
If you find yourself in England's West Midlands region with a free day, consider spending it exploring the historic city of Wolverhampton.
Tracing its roots back over a millennium, Wolverhampton has no shortage of fascinating museums, landmarks, and galleries to provide a glimpse into its rich past.
Outdoorsy types will appreciate the sprawling green spaces like West Park and Himley Hall Park, perfect for stretching your legs, while history enthusiasts can tour the magnificent historic houses of Wightwick Manor, Moseley Old Hall, and Boscobel House for a dose of heritage.
Sports fans will jump at the chance to catch a match at the iconic Molineux Stadium, home turf of the Wolverhampton Wanderers FC, or try their luck at Wolverhampton Racecourse.
Planning your trip? Use my favorite resources!
🏨 Accommodation: I recommend Booking.com
✈️ Flights: for the cheapest flights, I use Skyscanner
🚗 Rental Car: I recommend Discover Cars
🛡️ Travel Insurance: for the best deals I rely on SafetyWing
Shopping addicts can hit the various markets, malls, cafes, restaurants, and pubs around town. And don't miss the annual cultural events and festivals like the lively Wolverhampton Food and Drink Festival or the Wolverhampton Literary Festival.
With such a variety of attractions and activities, Wolverhampton makes for a well-rounded West Midlands day out.
Ready to explore? Keep reading for the top 20 things that make Wolverhampton a must-visit destination in England!
Wolverhampton Attractions Map
Top Attractions Near Me in Wolverhampton, England
A complete guide to the top things to do and places to go in Wolverhampton, West Midlands (2023 edition)
1. Visit the Wolverhampton Civic Hall
Looking to fill your day in central Wolverhampton? Pay a visit to the historic Civic Hall, located right in the city's heart.
Constructed in the impressive Art Deco style of the 1930s, this venue boasts a grand entrance and 2,500-seat auditorium.
Marvel at the statues, murals, and stained-glass adorning the interior on a guided tour. Learn about the hall's rich history and architecture from knowledgeable guides during these hour-long tours that run on select days. Just remember to book your spot in advance!
Beyond events, this center fosters community and culture through activities and classes for all ages.
Wolverhampton Civic Hall (Google Maps location)
How to get there: The Civic Hall is 7 mins walk from Wolverhampton Bus Station and 10 mins walk from the train station.
Admission: Free
Opening times: 11am-4pm Mon to Sat (closed on Sundays)
2. Explore Wolverhampton Art Gallery
For art aficionados, Wolverhampton Art Gallery is a must-see. Inside you'll find a solid collection of paintings, sculptures, and prints by local, national, and international artists alike.
Sign up for one of their adult workshops or talks to dive deeper into the works on display and try crafting your own masterpiece.
Wolverhampton Art Gallery (Google Maps location)
How to get there: The Art Gallery is 4 mins walk from Wolverhampton Bus Station and 7 mins walk from the train station.
Admission: Free
Opening times: 10:30am-4:30pm Mon to Sat, 11am-4pm on Sundays
3. Take a tour of the Molineux Stadium
Football fans can't miss a tour of Molineux Stadium, the home turf of the iconic Wolverhampton Wanderers FC.
Walk in the players' footsteps through the dressing rooms and tunnel. Step onto the pitch and envision the action from the stands. Learn about the club's rich history while seeing trophies and memorabilia.
Tours run certain days for about an hour and fill up fast, so book ahead to soak up the atmosphere at this famous English football ground.
Molineux Stadium (Google Maps location)
How to get there: The Art Gallery is 11 mins walk from Wolverhampton Bus Station and 14 mins walk from the train station.
Admission: Free. Match day tickets cost approx. £33.
4. Visit Bantock House Museum
History buffs will appreciate Bantock House Museum and its glimpse into Edwardian era life. Built in the early 1900s, this stately home maintains its original furnishings and décor.
Beyond the house, exhibits chronicle Wolverhampton's past from its industrial heyday to role in the Revolution. Don't miss the artifacts shedding light on local geology, wildlife, and culture.
Workshops, talks, and tours make Bantock House a fun educational outing. It's the perfect place to spend a weekend morning immersed in Wolverhampton's heritage.
Bantock House Museum (Google Maps location)
How to get there: From the Bus Station, bus no. 4 takes 13 mins and bus no. 10 takes 18 mins.
Admission: Free
Opening times: 11am-5pm Sat-Sun (closed Mon-Fri).
5. Take a stroll through West Park
Nature lovers flock to West Park, a sprawling public park in Wolverhampton. Stroll through formal gardens, wildflower meadows, and rock gardens galore.
Spot local waterfowl as you pass the lake. Let the kids burn off energy at the playground. Work on your swing at the golf course or bowling green. Gear up for some skateboarding, tennis, croquet, or pedal boating on the small lake.
With green space ideal for picnicking, biking, or just relaxing, it's easy to enjoy the great outdoors at West Park.
West Park (Google Maps location)
Admission: Free
How to get there: from the Bus Station, bus no. 10 takes 9 mins and bus no. 1 takes 12 mins.
Opening times: 7:30am-8pm daily
6. Visit Bilston Craft Gallery
Another one of the best things to do in Wolverhampton for free is to pop down to the Bilston Craft Gallery for an afternoon of art and crafts, just outside Wolverhampton.
Showcasing works by local and national artists across ceramics, glass, textiles, wood, and metal, the regularly changing exhibits never cease to inspire. Try your hand at a new craft or hone your skills through their workshops and classes led by seasoned professionals.
With family-friendly spaces, Bilston Craft Gallery makes an ideal outing for art lovers young and old, perfect afternoon visit, and is one of the best things to do in Wolverhampton with toddlers.
Bilston Craft Gallery (Google Maps location)
How to get there: The nearest train station is Bilston Central railway station which is a 2-minute walk from the museum.
Admission: Free
Opening times: 12-4pm (Thurs-Sat); The museum is closed Sun-Wed.
7. Walk along the Wolverhampton Canal
Taking a walk along the scenic Wolverhampton Canal is one of the more relaxing things to do in Wolverhampton and an opportunity to enjoy the natural beauty of the area.
Passing through parks, neighborhoods, and former industrial zones, the canal offers a tranquil respite from urban life.
Watch boats navigate the locks as you stroll or ride along the well-kept towpaths accessible to all mobilities and ages. With remnants of industrial heritage abounding, it's a history lesson in motion.
Related post: head over to nearby Cannock Chase Forest for the perfect day out packed with walking treks, cycling trails, outdoor adventure courses and more!
8. Enjoy the city's International Cuisine
Wolverhampton is well known for its range of various eateries, restaurants, and food shops catering to different cuisines from around the world. You'll find Turkish and Lebanese kebab houses as well as popular Punjabi, Chinese and Thai restaurants. There are English and Irish pubs, Jamaican takeaways, and food shops catering to the local Polish and Filipino communities, and many more nationalities all around the city.
Is there a good selection of food and drink in Wolverhampton?
Absolutely! You'll find various cuisines in the city of superb quality. One of my favorite restaurants in Wolverhampton is Dosa Hut which specializes in South Indian cuisine. You can read my review on Dosa Hut here.
9. Lose Yourself in the 007 Escape Rooms
Right in the heart of the city center, you can try out the 007 Escape Rooms experience – a type of live-action, interactive game where players are locked in a themed room and have to solve a series of thrilling puzzles and clues to escape.
Based on the popular James Bond movie franchise, the objective of the game is to uncover a code before the time runs out. 007 Escape Rooms is one of the more interesting indoor activities in Wolverhampton and a unique day trip idea that is perfect for young people and couples.
Want more exciting games? Why not take part in a fun Zombie Scavenger Hunt in Wolverhampton
007 Escape Rooms (Google Maps location)
Admission: £55 up to 6 people
How to get there: from the Bus Station, bus no. 5, 6, 10, 15 take 6 mins, or you can walk in just 8 mins.
Opening times: 10am-10pm daily
10. Visit the Royal Airforce Museum
The Royal Air Force Museum is dedicated to the history of the world's first air force, the Royal Air Force (RAF), and the history of aviation in general.
Aviation enthusiasts should certainly pay a visit to this museum in Cosford, just outside of Wolverhampton. This treasure trove traces the RAF's central role in aviation history through aircraft, engines, and artifacts galore.
Marvel at the RAF's oldest surviving plane, the Bristol F.2B fighter. Gaze in awe at the Cold War-era Avro Vulcan bomber. Experience flight yourself on their state-of-the-art simulators.
Between the interactive exhibits and educational talks, tours, and workshops, history really soars to life here.
Royal Air Force Museum (Google Maps location)
Admission: Free
How to get there: from the city center it takes 20 mins by car.
Opening times: 10am-4pm daily
11. Wander around Wightwick Manor and Gardens
For a glimpse into 19th century life, visit magnificent Wightwick Manor near Wolverhampton. This stately Victorian home brims with original Arts and Crafts furniture and décor.
The sprawling gardens dazzle too with herb gardens, orchards, ponds, and more. Guided tours provide insight into the home's well-preserved interiors and architecture, making it a top stop for history and design buffs alike.
Just a quick jaunt from the city center, immerse yourself in Wolverhampton's heritage at Wightwick Manor.
Wightwick Manor & Gardens (Google Maps location)
Admission: Adults – £13; Kids – £6.50; Family – £32.50; Family (1 adult) – £19.50
The prices above are for Standard Admission. Gift Aid Admission includes a 10% or more voluntary donation to the facility. The bookshop and exhibition space are free to enter.
Opening times: 10am-4pm daily
Did you know: Wolverhampton used to be part of Wales many years ago! Here are some more interesting Facts about Wales
12. Visit Moseley Old Hall
History buffs flock to Moseley Old Hall, a 17th century stately home near Wolverhampton. Most famous as the hiding spot for King Charles II after his 1651 defeat at the Battle of Worcester, the home still has the priest hole where the monarch evaded capture.
Restored in the 1900s by the prominent Mander family, period furnishing transport you back in time on tours exploring the house and gardens.
Wander the grounds Charles II once did, and imagine life here during England's Civil War era. With picnic spots galore, Moseley Old Hall makes for a royal day out near Wolverhampton.
Moseley Old Hall (Google Maps location)
Admission: Adults – £9.50; Children – £4.75; Family – £23.75; 1 Adult, 3 children – £14.25. National Trust Members go free.
The prices above are for Standard Admission. Gift Aid Admission includes a 10% or more voluntary donation to the facility.
Opening times: 10am–4pm (Sat–Sun).
13. Pick a Rose at Dave Austin Roses
Gardeners, rejoice! David Austin Roses near Wolverhampton specializes in unique varieties combining old-world charm and modern convenience.
Breeder David Austin spent over 55 years perfecting his signature English Roses, prized for their repeat-blooming, beautifully fragrant blooms.
Available through local nurseries or online, their roses shine in cottage gardens and beyond.
Visit the public gardens and nursery to see these stunning varieties firsthand. Watch expert rose breeding in action while learning about the company's painstaking process.
For rose lovers, David Austin Roses is a must-see Wolverhampton area attraction.
David Austin Roses (Google Maps location)
Admission: Free.
Opening times: 9am-5pm daily
14. Hitch a ride at Baggeridge Miniature Railway
Baggeridge Miniature Railway is a narrow gauge railway in Baggeridge Country Park, near the city center. The railway is a popular attraction for visitors of all ages, and it's a great way to explore the park and go outdoors Wolverhampton.
Riding steam and diesel engines along a mile-long track, experience the joy of trains from a pint-sized perspective.
Operating Sundays and holidays, tickets get you a single or return trip through scenic parkland. Special holiday events like Easter Egg and Santa Specials delight families with kids.
Whether you're a train enthusiast or outdoors lover, Baggeridge Miniature Railway delivers family fun through Wolverhampton's natural beauty.
Baggeridge Miniature Railway (Google Maps location)
Admission: Free
Opening times: 9am-5pm
Spending a Day trip in Birmingham? The train from Wolverhampton to Birmingham takes just 16 minutes, or by car it's 35 minutes.
15. Explore Boscobel House and The Royal Oak
The historic Boscobel House is a Grade II* listed building situated near the village of White Ladies Aston, near Wolverhampton. The house is best known for its association with the Royalist cause during the English Civil War and specifically for the story of the "Royal Oak".
A famed hiding spot of King Charles II, this 17th-century timber-framed home, a pivotal player in the English Civil War, concealed the king from capture after his 1651 defeat.
See the storied Royal Oak tree, Charles' arboreal hideout, still standing tall on the grounds today. Tours offer an immersive look into this significant slice of British history.
Like stepping back in time, Boscobel House brings a seminal royal chapter to life through its well-preserved interiors and grounds.
16. Stroll around Himley Hall Park
Craving fresh air near Wolverhampton? Make for sprawling Himley Hall Park and its stately 18th century manor house.
Stroll through formal gardens and around the lake, walled garden, and serene Japanese garden. Let the kids roam the playground and ride the mini railway. Sample local fare at the cafe between woodland walks or fishing by the water.
Himley Hall itself hosts public events, conferences, weddings, and monthly car boot sales on the grounds. With scenic natural beauty and family fun, Himley Hall Park promises a rejuvenating Black Country escape.
Himley Hall (Google Maps location)
How to get there: Himley Hall is 17 mins away from Wolverhampton city center by car.
Admission: Free
Opening times: 7am-5:30pm Sat and Sun only
17. Check out The Locksmith House Museum
Step back in time at the Locksmith House Museum, set within an 18th-century Georgian townhouse in Willenhall just outside Wolverhampton.
This museum celebrates Wolverhampton's legacy as a global leader in locks and lock-making, specifically through the lens of the prominent Chubb family.
Interactive exhibits detail the types of locks crafted here and the manufacturing processes that drove innovation. Watch locks being handmade in real-time during live demonstrations in a traditional locksmith workshop. You can even try your hand at basic lock-making yourself.
The museum traces how the Chubbs pioneered many of the locks we still use today. At one point, nearly 90% of all locks worldwide originated in Wolverhampton factories like those operated by the Chubb family.
Through historical artifacts and hands-on experiences, the Locksmith House Museum unravels the fascinating story of an industry central to both Wolverhampton's heritage and security around the globe.
Locksmith House Museum (Google Maps location)
How to get there: The nearest train station is Bilston Central railway station which is a 6-minute taxi ride away from the museum.
Admission: Adults – £5; Children – £5; Minimum booking fee per group – £75.
Opening times: 11am–5pm (Mon–Fri); The museum is closed on Saturdays and Sundays.
Other Things to See & Do Near Wolverhampton: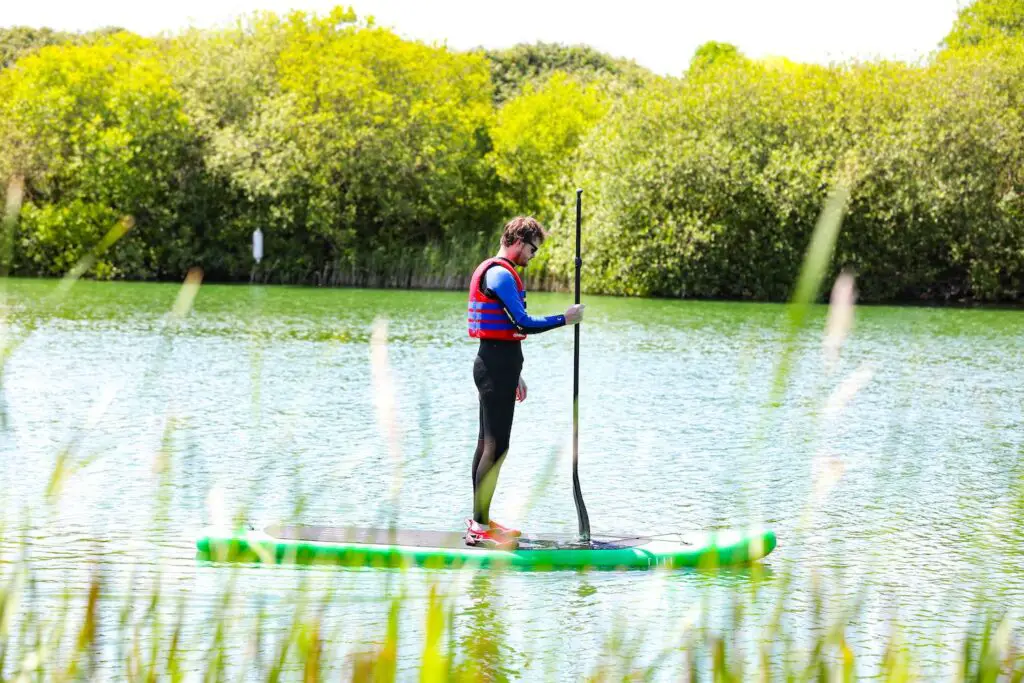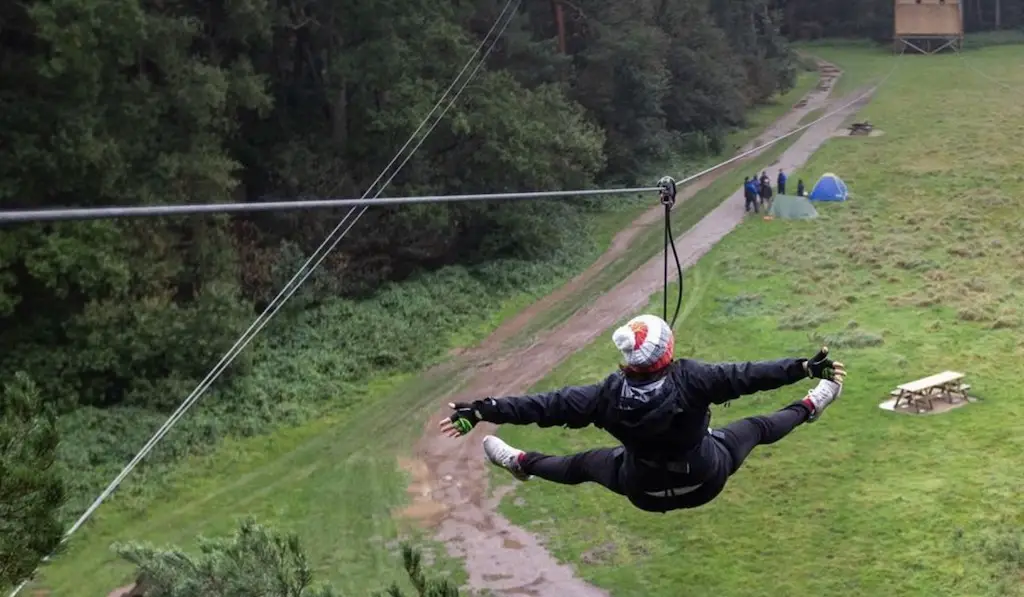 19. Go Ape Adventure Park: an exciting outdoor activity center with high rope courses and segway tours perfect for all the family! Book your visit here:
20. WILD Zoological Park: an educational and exciting day trip at a conservational zoo, perfect for kids and families (Google location)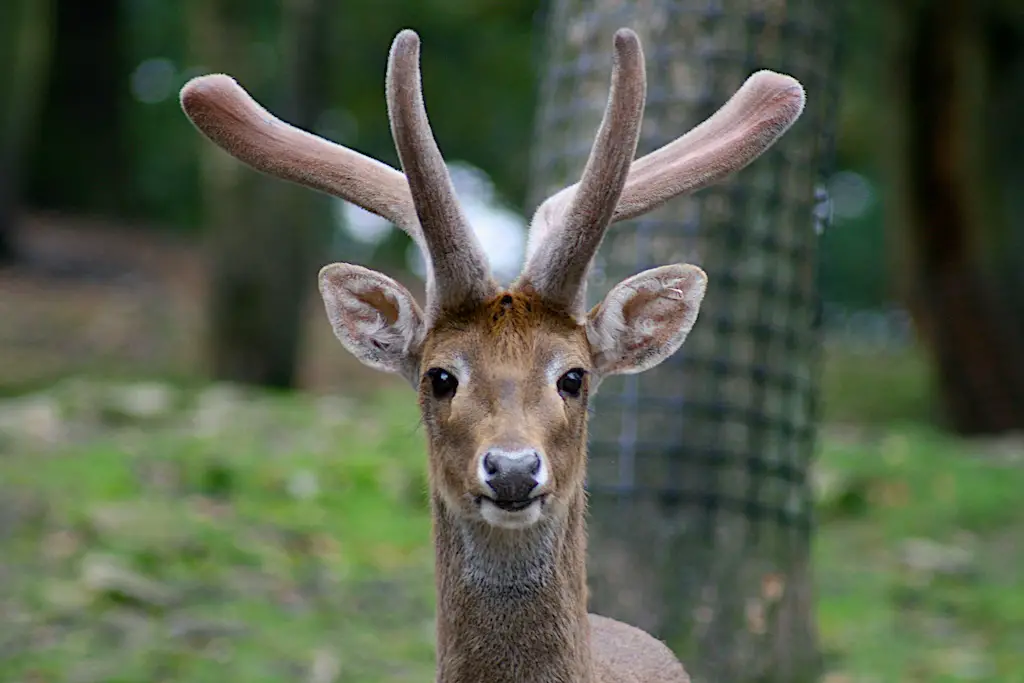 When you're done in Wolves, be sure to take a short drive north and discover the cultural and historical landmarks of Stoke-on-Trent
Are there any good places to stay in Wolverhampton?
There is a range of excellent accommodation options in the Wolverhampton area to suit different budgets and requirements. Below is a selection of recommended stays in the city:
Download your FREE 20-page Travel Planner Guide
And get access to all my best budget travel tips, checklists, additional freebies, and more.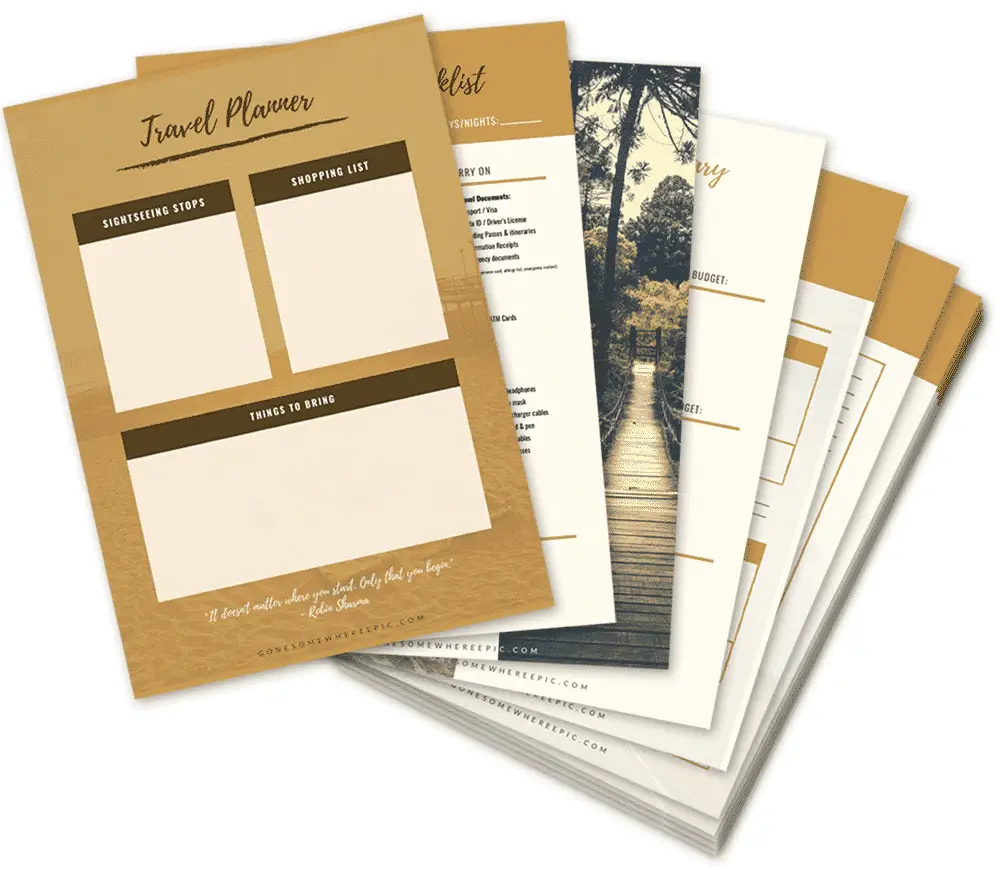 Wolverhampton FAQs:
Here are some commonly-asked questions about Wolverhampton:
What are the top tourist attractions in Wolverhampton?
Some of the top tourist attractions in Wolverhampton include the Molineux Stadium, the Wolverhampton Art Gallery, the Bantock House Museum, the West Park, and Wightwick Manor.
What is Wolverhampton best known for?
Wolverhampton is best known for its manufacturing history, particularly locks, keys, steel, automobiles, motorcycles and bicycles.
What is interesting about Wolverhampton?
Wolverhampton has a unique history and many historic buildings, along with modern development and a diverse culture.
Is Wolverhampton an expensive place to live?
Wolverhampton is relatively affordable compared to other major UK cities.
Is Wolverhampton a good night out?
Wolverhampton offers many pubs, clubs, live music venues and restaurants for an enjoyable night out.
What is the rough part of Wolverhampton?
Parts of Bilston, Blakenhall, Heath Town and Whitmore Reans tend to be considered the rougher areas.
Is Wolverhampton classed as the black country?
Yes, Wolverhampton is considered part of the Black Country region of the West Midlands.
Why do they call Wolverhampton black country?
The area was known as Black Country due to pollution from Victorian-era heavy industries leading to black soot covering the buildings and landscape.
Wolverhampton tourist information
How to get there
The main airport serving Wolverhampton is Birmingham International (BHX), 26 miles away. Click here for airport transfers from Birmingham to Wolverhampton.
Getting around Wolverhampton
There are a number of public transport options that link up all the towns and cities of the West Midlands, as well as an extensive road network with the M5 and M6 being the main motorways passing through the region.
Cycling: There are new and updated networks of cycle routes in the centre of Wolverhampton and nearby places.
Bus: Buses are easy to use and run regularly from numerous stops. An adult trip costs £2 (cards are accepted).
Train: The main station is Wolverhampton Railway Station, right in the heart of the city, and has great transport links to the rest of the UK. You can get a train from London to Wolverhampton in just 1.5 hours!
Car: Wolverhampton's roads are very easy and convenient to navigate. You can hire a rental car here.
Best time to visit Wolverhampton
Early May to late September is the best time to visit, with July-August the warmest months. Rain falls throughout the year, with the wettest month being November, and the driest month being July.
Wrapping up: Best Things to Do in Wolverhampton with Kids, Family
As a longtime resident who's called Wolverhampton home for over a decade, I can assure you this historic city packs a lot of punch for its size.
Having also spent my university years here, I've had ample time to uncover all the best things to see and do that Wolverhampton has to offer.
Traces of its thousand-year history and past as part of Wales are woven throughout the streets. But Wolverhampton has also steadily modernized and transformed over time.
It's this blend of old and new that makes exploring Wolverhampton so rewarding. The relatively compact size means it's easy to get around on foot and soak up the culture and heritage.
You might also like: