India Travel Guide for Beginners 2023 (+ FREE Cheatsheet)
India is the ultimate backpacker destination, packed with breathtaking landscapes, ancient temples, spiritual retreats, exotic wildlife, and chaotic cities bursting with energy.
From the snow-capped mountains in the north, hills of tea and mangrove forests in the south, and desert ranges in the middle, there is vibrant colours and incredible food in the little villages where time stands still, to the bustle and noise of crowded, fast-paced cities.
But, India is also known for food poisoning, frequent sickness, and lax health and safety laws.
So, is Traveling to India safe?
Definitely! The trick is to come prepared, and you'll be just fine.
How should I prepare for a trip to India?
Visiting a whole new country is very exciting, and can also be quite daunting for some. Depending on where you go – there will be new challenges, customs, policies and important information that tourists need to be aware of.
With this guide, I will have you covered on everything you need to know before you arrive in India for the first time. Be sure to download your FREE India Cheatsheet PDF near the end of this guide!
Scroll on for top travel advice in my Ultimate India Travel Guide for Beginners –  packed with everything you need to know, and what you need to bring to prevent illness.
Table of Contents
This post may contain affiliate links. I will earn a small commission if you use these links.
India Travel Guide for Beginners (2023 Edition)
Essential India Travel Resources:
For more useful travel information on India, check out these articles:
✪ Best Things to Do in New Delhi✪ 23 Amazing Things to Do in Rishikesh✪ Ultimate Delhi 3 Day Itinerary✪ Ultimate Packing Essentials for India✪ Do I Need a Visa for India?✪ 47 Interesting Facts about India
India Map
Here's a map of India with 15 of the best places to visit and top things to do in India: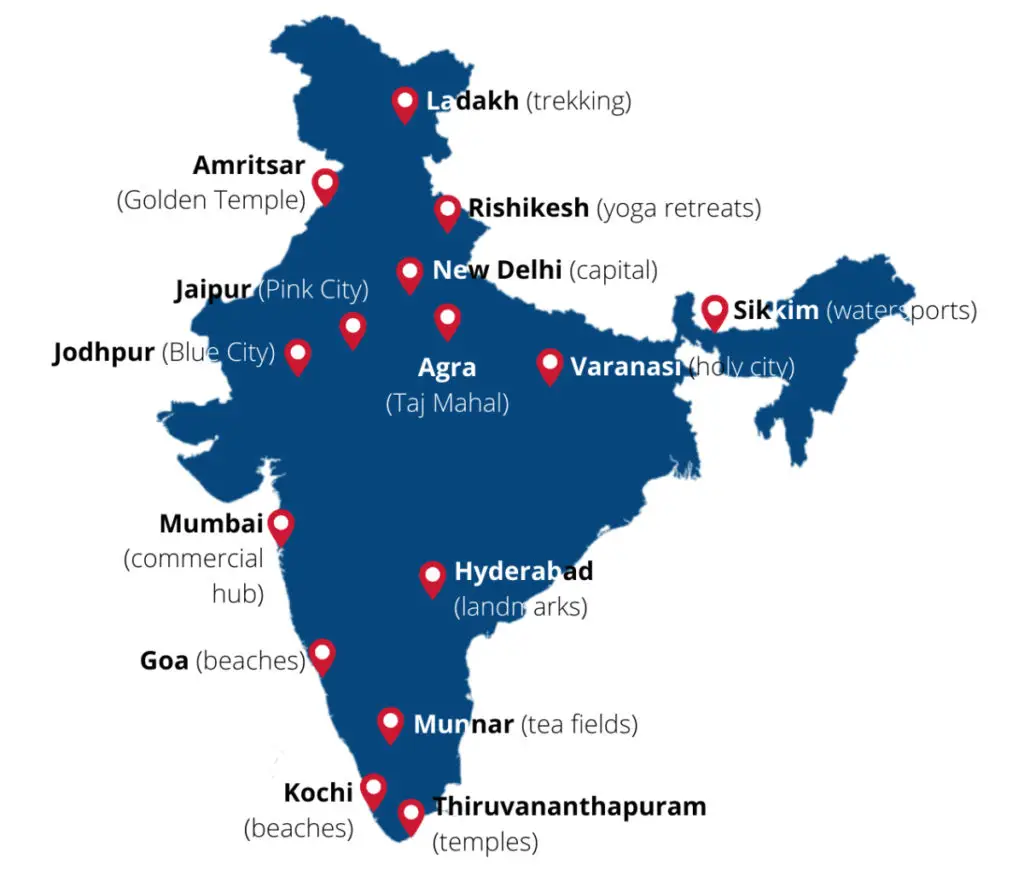 ​Top 5 Things to See & Do in India

jaipur
Explore the 'Pink City' of Jaipur and see the Palace of the Winds


qutab-minar
See the world's tallest brick structure: the Qutab Minar, in Delhi


delhi agra 4 day itinerary
Visit India's most iconic landmark, the Taj Mahal complex at Agra


tea plantations ooty
Wander the breathtaking tea plantations of Ooty, in Tamil Nadu


golden-temple
Visit the Golden Temple, the holiest site in Sikhism, in the northern city of Amritsar

Other Things to See & Do in India
India is jam-packed with things to see and do. There is something for everyone – from family trips, adventure treks and water sports, to temples and mosques, museums, national parks, and shopping malls. Here are 10 places well worth visiting:
The Red Fort – visit one of the last remaining Mughal forts, a UNESCO World Heritage Site, right in the heart of Delhi.
Jodhpur: The Blue City – stop by the iconic Jodhpur on the Golden Triangle tour – everything in this city is blue!
Beaches of Goa – relax on one of Goa's many white sands beaches and enjoy plates of freshly-caught fish and sip from chilled young coconuts.
Rishikesh: a Spiritual Retreat – spend a night or two at a spiritual Yoga retreat in the hills of north India
Varanasi: the Ancient City – take a trip to one of the holiest and oldest cities in India that sits on the banks of the river Ganges.
Mountain Trekking at Leh and Ladakh – take up some adrenaline pumping winter sports adventures like mountain trekking, kayaking, white water rafting and zip-wiring in the snow-capped Himalayan mountains of north India.
National Parks of India – witness the breathtaking views of India's incredible landscapes and see wild deer, monkeys, lions and elephants at one of the many National Parks
Hyderabad: City of Pearls – visit the impressive collection of Hindu Temples and Mughal Mosques, and Madrassas at the south Indian city of Hyderabad
Sikkim – experience the pure tranquility and stunning beauty of one of India's most organic and eco-friendly regions.
The India/Pakistan Border Guards Ceremony – witness a unique patriotic ceremony where Indian Guards clash with Pakistani Guards right at the border!
India Travel Advice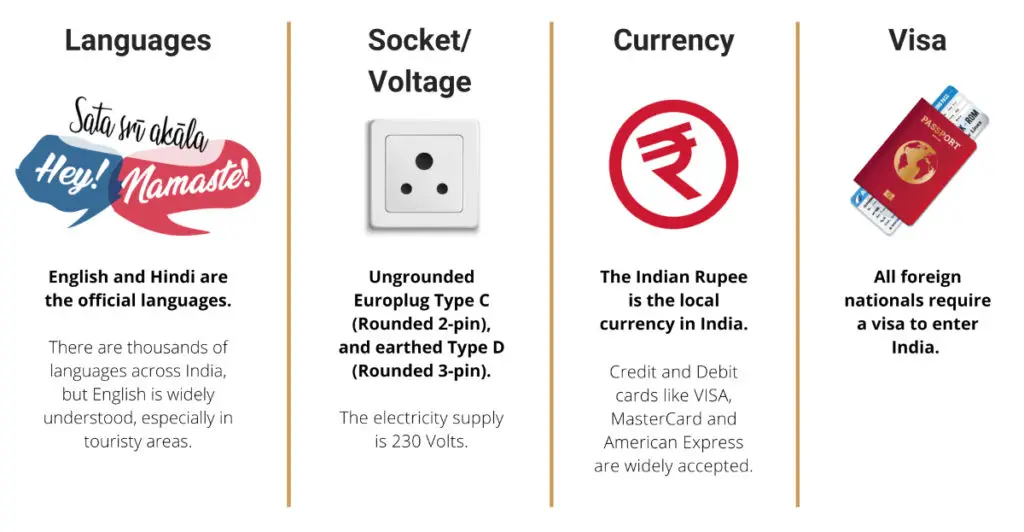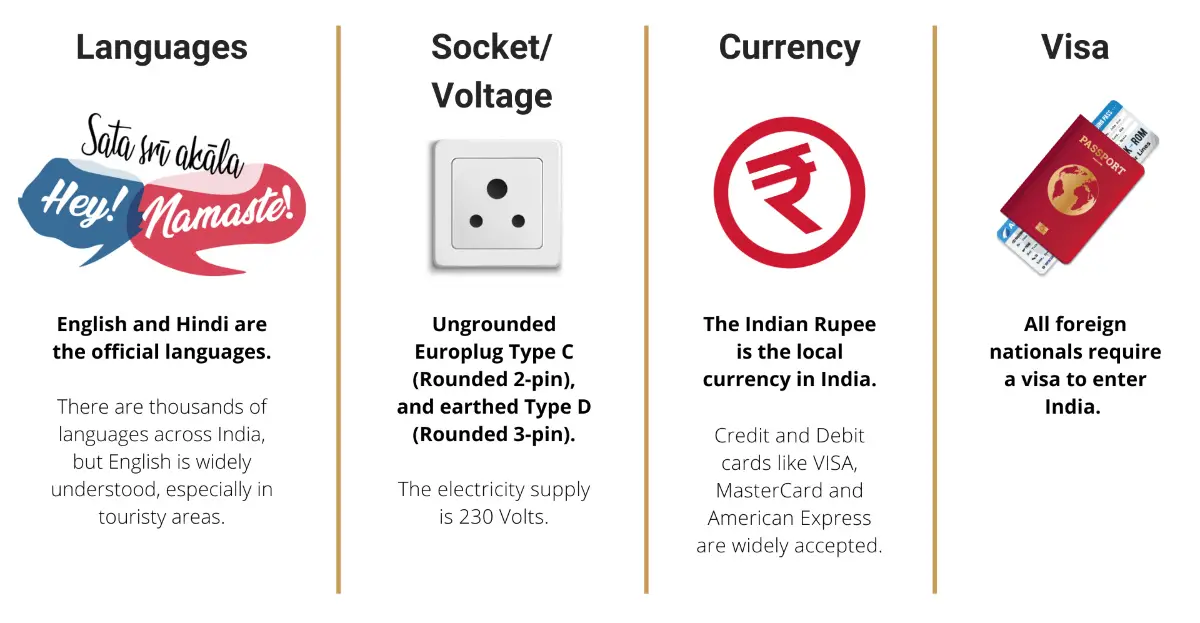 India: Budget Tips & Advice
Is India expensive to visit?
India is widely known for being one of the least expensive destinations for visitors, especially for backpackers and budget travellers. You can easily survive in India on a shoestring budget of $15 a day.
You have the option to travel on a super-shoestring budget, splashing out on a luxury trip, or anywhere in between. Below is a guide to help you plan your ideal budget.
Backpacker's budget: the average spend is Rs 740-1,555 (10-21 USD) per day. This budget includes staying in a hostel/dorm or a budget Airbnb, eating street food and cheap eats (with the occasional treat), using the buses to get around, keeping drinking to a limit, and choosing to do free and cheaper activities where possible.
Mid-range budget: the average daily is Rs 2,440-4,880 (33-66 USD). On this budget you can opt for budget hotels and nicer Airbnbs, use AC2 trains, rent a scooter, spend more in restaurants and cafes, and do a couple of day trips/tour activities.
Luxury budget: the average cost is Rs 7,400+ (100+ USD). You can go unlimited on this budget – stay in nice boutique hotels, rent a car, eat extravagant meals, and go on guided tours.
Check out the chart below to get an idea of how much you'll need to bring with you for your daily budget. As these are daily averages, you may be spending more on some days and less on others, that said, this is a fairly accurate guide as of mid 2022 (Prices are in USD).
| | | | | | |
| --- | --- | --- | --- | --- | --- |
| | Accommodation | Meals & Drinks | Transport | Activities | Average Daily Cost |
| Backpacker | $4 | $5-10 | $1-2 | $0-5 | $10-21 |
| Mid-range | $15-25 | $10-20 | $3-6 | $5-15 | $33-66 |
| Luxury | $30+ | $20+ | $15-40 | $30+ | $100+ |
When To Go
The best time to travel to India is from October to March.
Due to its enormous size, India has a diverse climate system, so it depends on the region you visit. The Himalayas provide shelter to most of India from cold winds, so winters are warm in the south although chilly in the north, and summers are quite hot.
Most of India is a tropical climate and has three main seasons: summer, winter, and monsoon.
North India
October to March is mostly dry with moderate temperatures, in regions of Delhi, Agra, Rajasthan and Central India. Further north in the Himalayas are alpine conditions. From June to September is the wet season with plenty of rain.
South India
Warm all year round and particularly hot in April and May. Heavy rain occurs from June to August. The regions of Goa and Kerala are suitable to visit any time of the year and the wet season does not affect tourism.
Languages
There are countless languages spoken across India, however, English is widely spoken in tourist areas.
In the north, Hindi and English are widely spoken and understood. Some locals can speak English, but not read it. However, Indians are quite visual and use gestures, so communication is not difficult.
With thousands of languages and dialects across India, and English being widely spoken in all in the main cities, it is unlikely you will need to learn to speak a different language there.
However, if you'd like to know some basic phrases in Hindi, here's a few below:
Basic Phrases:
Hello: Namaste  नमस्ते Good morning: Shubh Prabhaat  शुभ प्रभातExcuse me: Mujhe Maaph Karen  मुझे माफ करेंYes: Haan हाँNo: Nahin नहींGood afternoon: Namaskaar  नमस्कारHow much is this? Ye Kitana Hai?  ये कितना हैThank you: Dhanyavaad  धन्यवादGood evening: Susandhya  सुसंध्याGoodbye: Alavida  अलविदा
What to Pack for India
India is an enormous country with varying climate zones – including mountainous terrain in the north, a dry, dusty desert region in the middle, and humid, tropical forestlands in the south.
So you'll want to make sure you're well prepared with the right travel gear.
Here is a list of essential items that I can recommend for the perfect trip. Most of these items I have used/currently use, and there's a few that I can recommend based on friends' experiences with them.
Luggage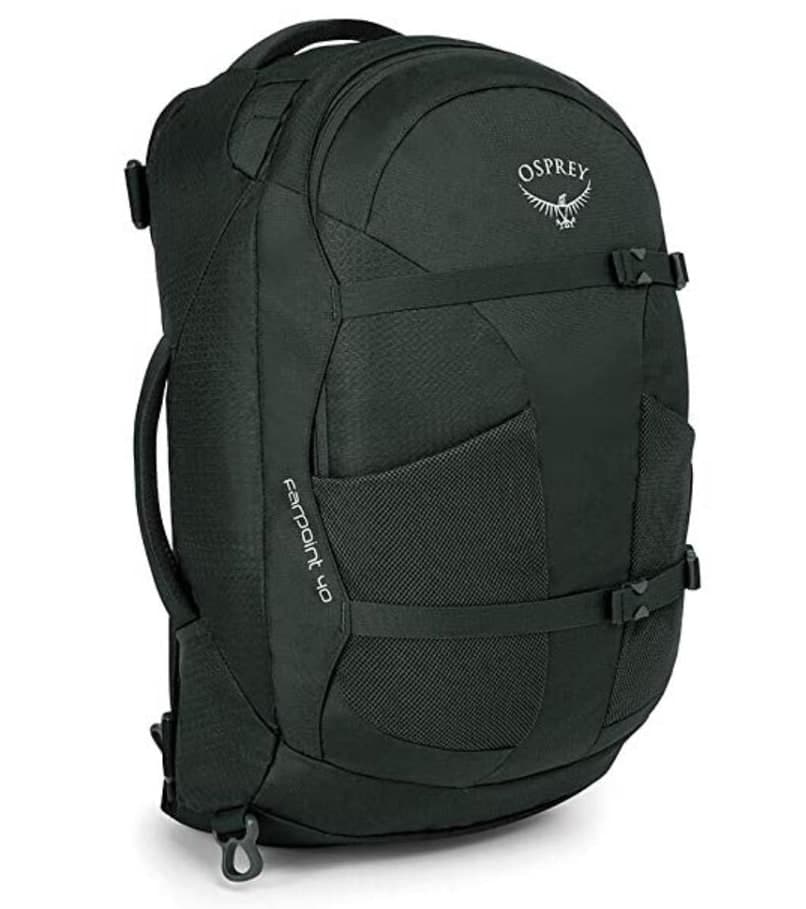 Osprey Farpoint 40L – a favourite among backpackers worldwide and is considered one of the best rucksacks on the market. Coming in at £80 for the 40L, for a reputable brand this is excellent value for money, as it will last many years. And the 40L fits perfectly into the cabin compartment. Buy on Amazon
Essential Clothing / Attire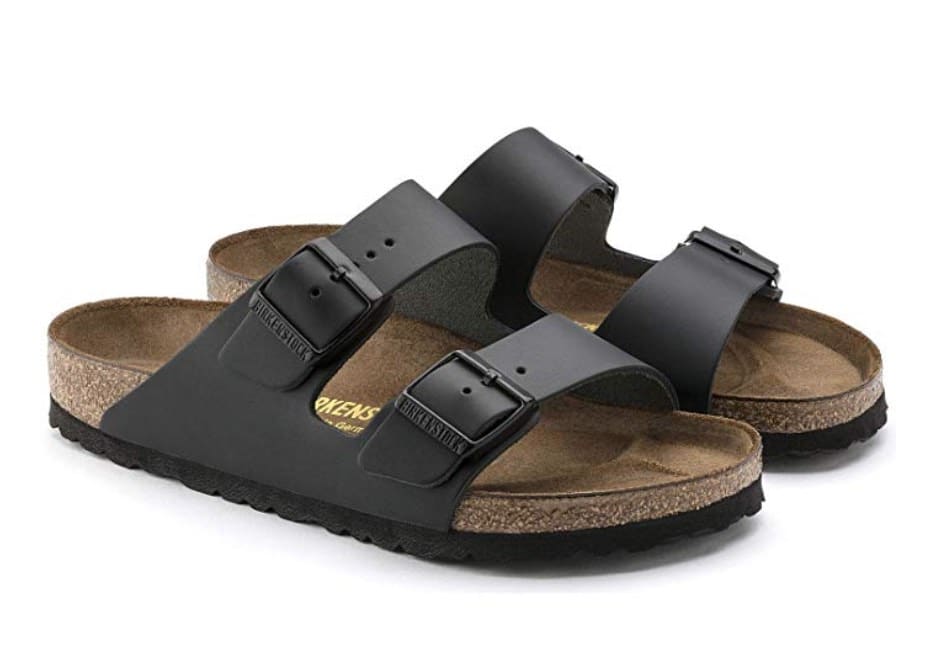 Birckenstock Sandals – a world leader in strong and sturdy footwear, a good pair of Birkenstocks is one of the most essential footwear items for backpackers, trekkers, or anyone travelling in hot climates and rocky terrain. Buy on Amazon
Carry On Essentials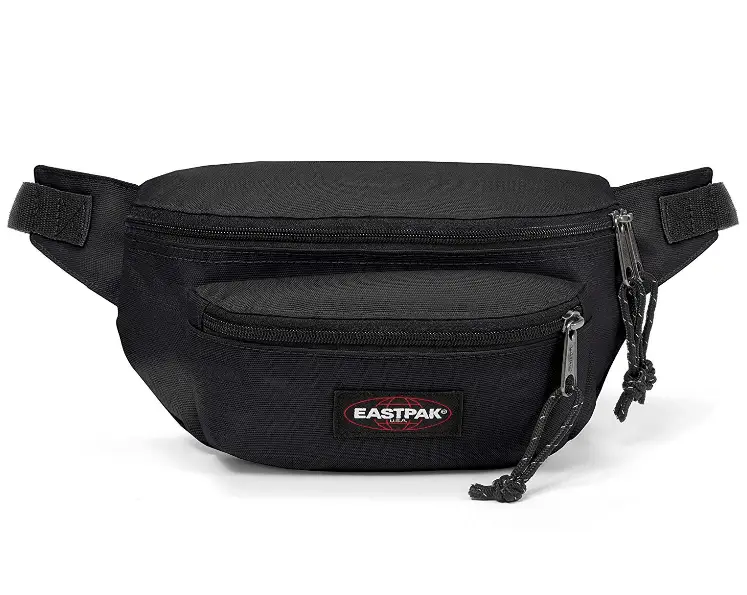 Eastpak doggy bag – comes with plenty of storage space, this bumbag fits perfectly around your waist like a money belt as well as across your chest. Buy on Amazon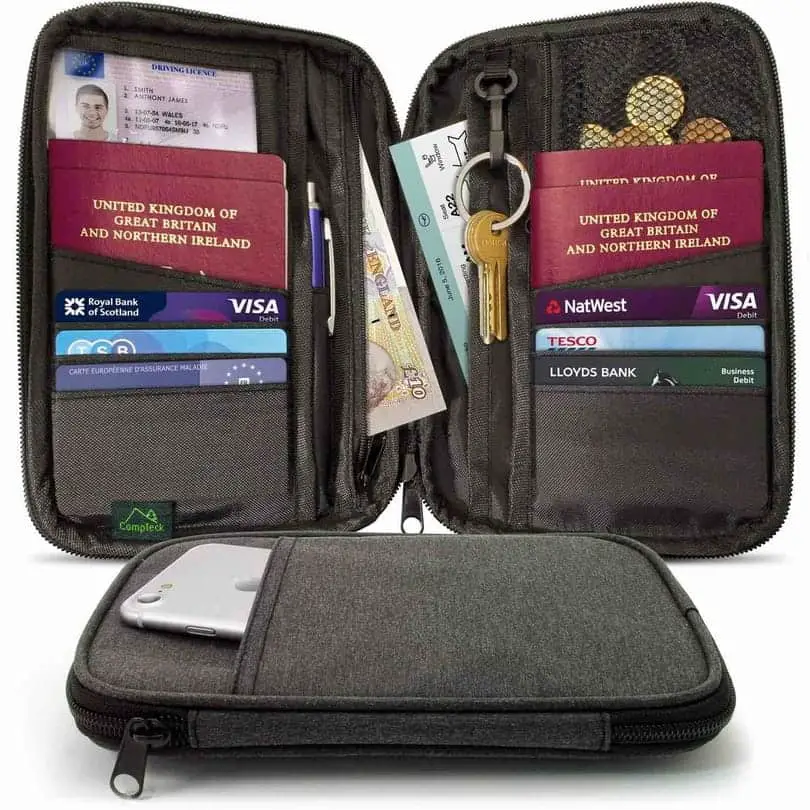 Campteck travel wallet & passport holder – Stores passports, ID cards, credit cards, travel money, print outs, your smartphone, keys, and more. Has lots of storage pockets and zip compartments, it's waterproof, and has RFID interlining to safeguard your passport. Buy on Amazon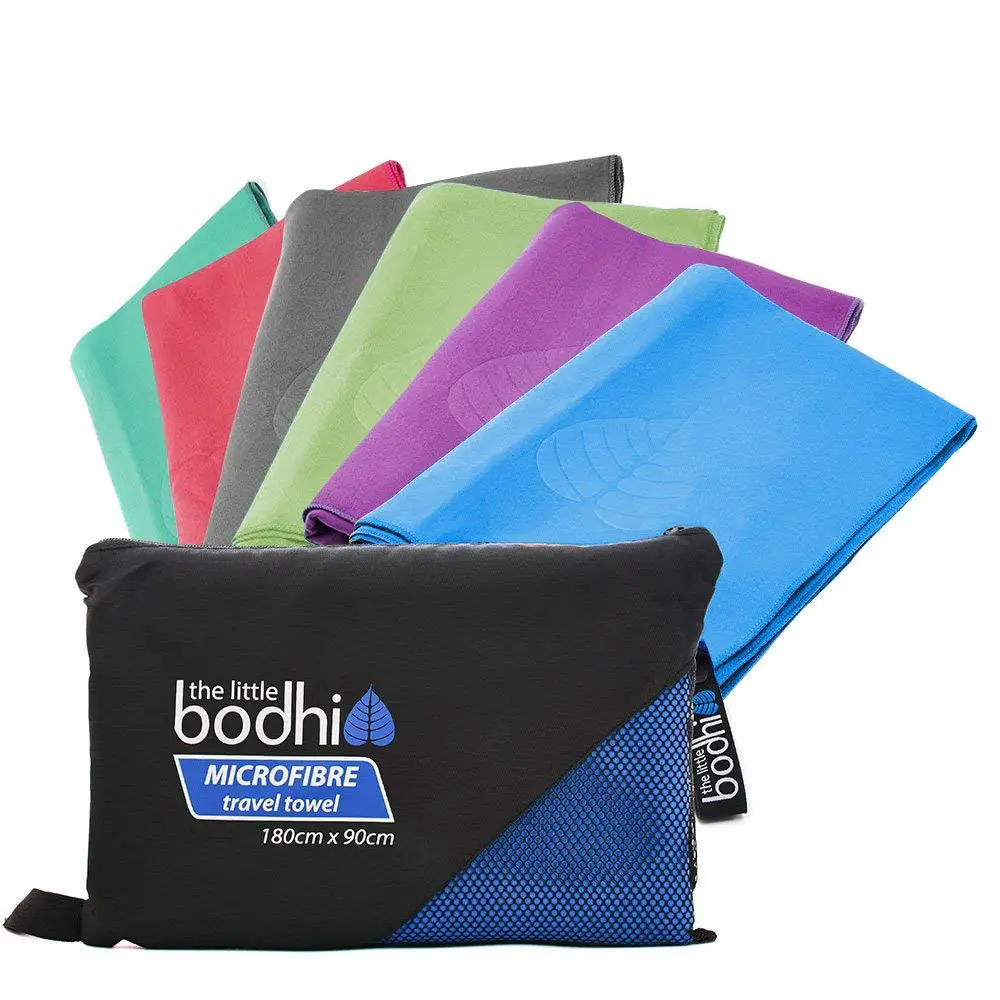 The Little Bodhi microfibre travel towel – microfibre towels are light, compact and dry quickly, a must-have item especially if your hotel doesn't guarantee a towel. Buy on Amazon
Gadgets & Electronics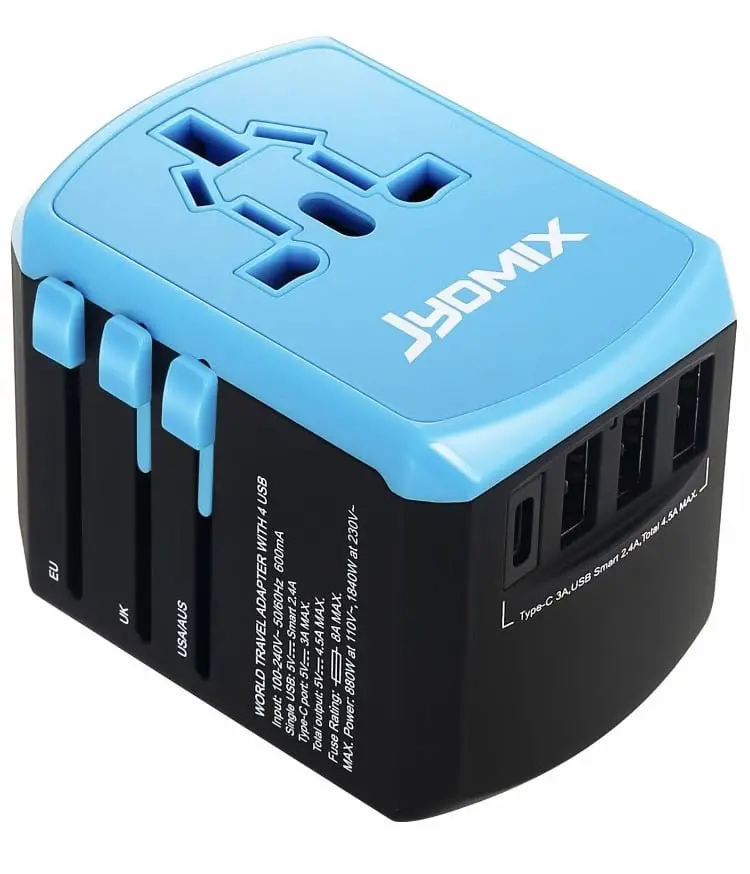 Universal Travel Adapter – compatible in 200+ countries, it comes with 3 USB ports, a Type C port, and can charge multiple devices at once – including your phone, camera, and powerbank. This is the ULTIMATE travel adapter, and by far the only one you'll ever need! Buy on Amazon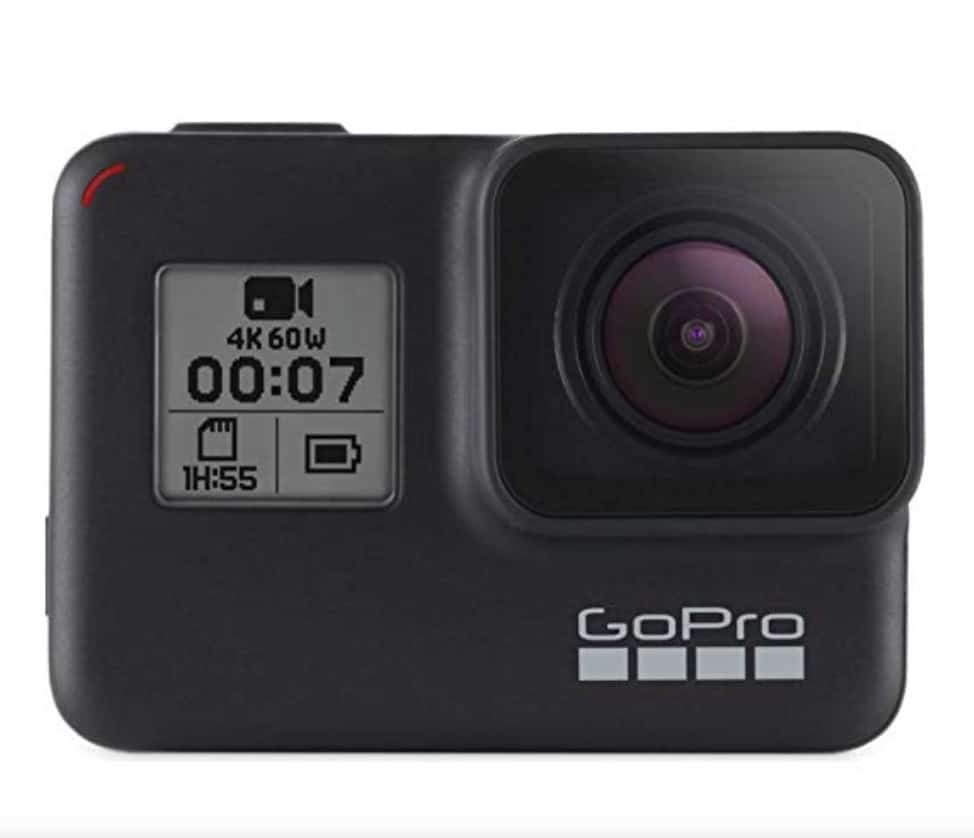 GoPro HERO 8 Black – the top range of all the GoPros, this is the leading waterproof action camera on the market, and one of the most expensive. Buy on Amazon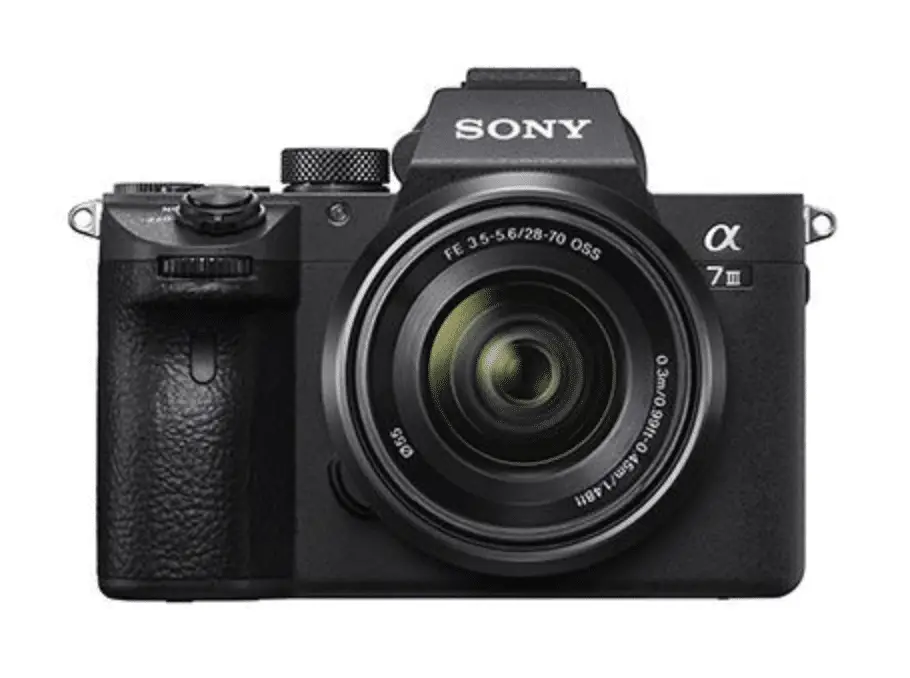 Sony A7iii – top of the range compact travel camera for superb image quality: full frame, mirrorless, and in-body image stabilisation. Costly, but the best on the market. Buy on Amazon
Budget Travel Alternatives
The following are some excellent budget alternative options from the items listed earlier – these are all excellent recommendations for beginners and those travelling on tighter budgets.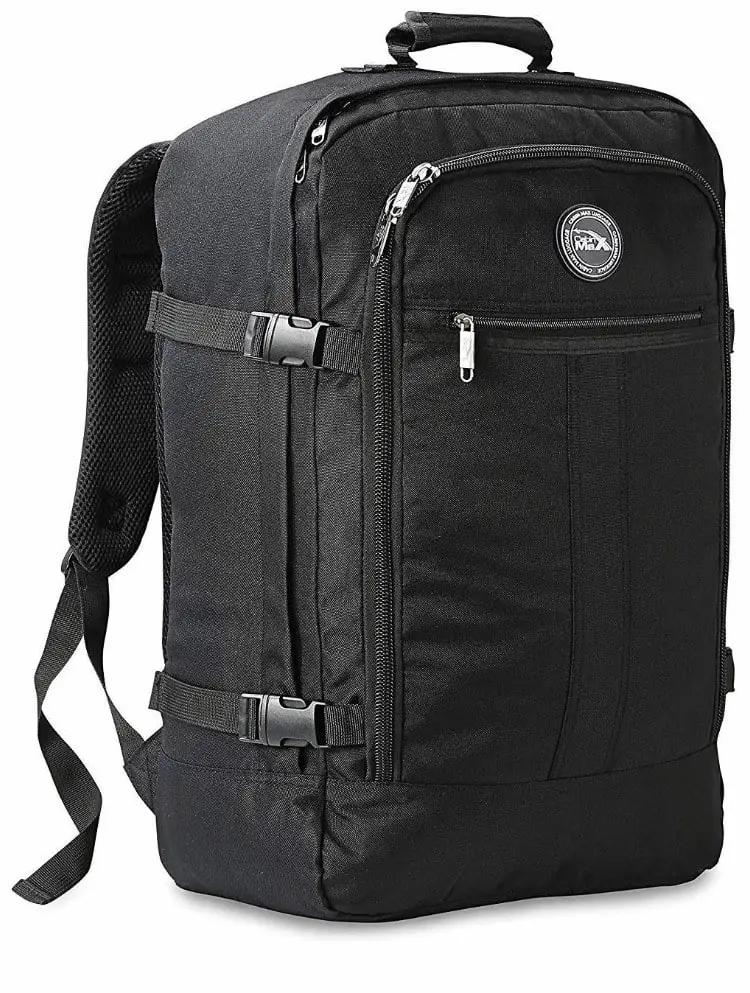 CabinMax Backpack – if you're a beginner on a shoestring budget, this clamshell design rucksack is the ideal choice. Buy on Amazon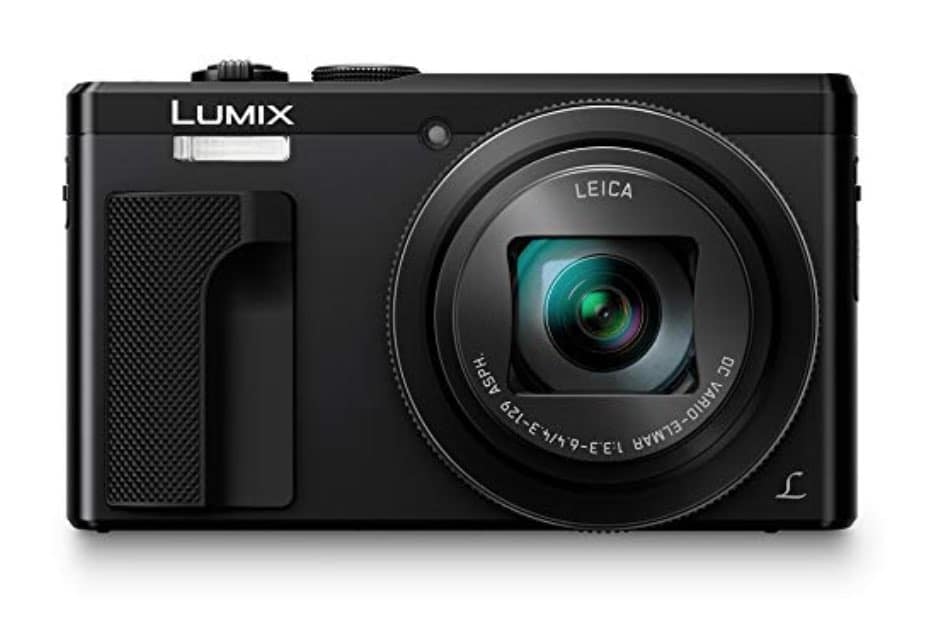 Panasonic Lumix TZ80 – for the budget, entry-level photographer, this is the ideal compact camera: comes with 30x optical zoom and 4K photo & video. Buy on Amazon
For a complete guide on everything you need to pack for India, head over to: Ultimate Packing Essentials for India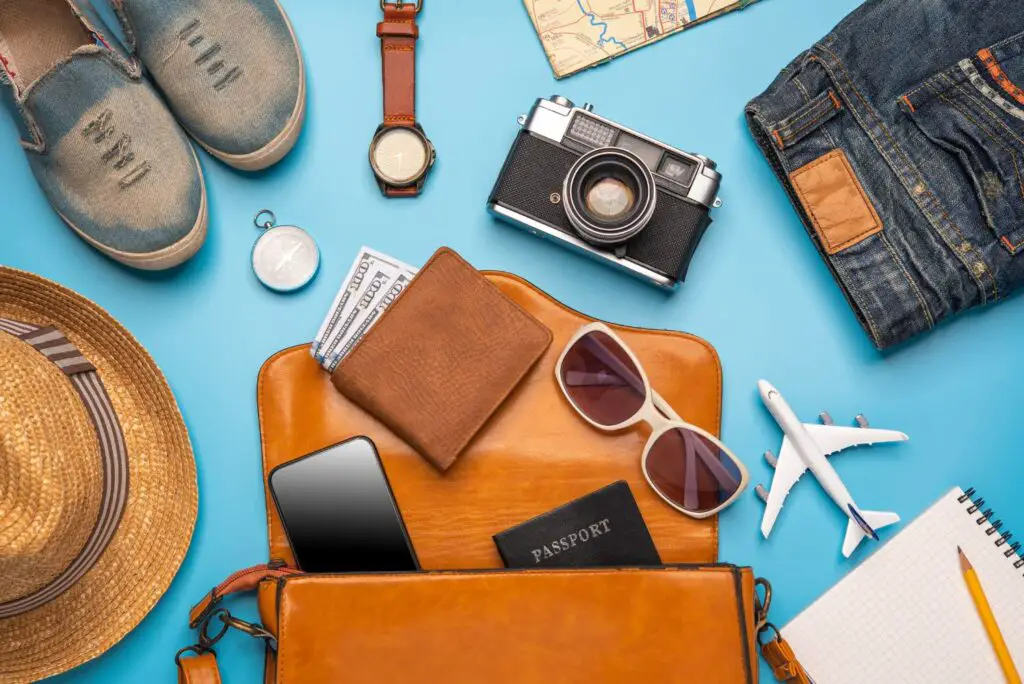 Flying into India
The main international airport that most foreign visitors enter India is Delhi International (DEL). Delhi is a popular starting point for most travelers wishing to see the rest of the country.You can also fly between cities in India and it's often the fastest and most convenient way to get around this large country. Use the widget below to check flight prices to Delhi from your city/region:
Airport Transfer:
Airport taxis charge approx. $18 for a single fare, however they may charge extra for waiting. It's highly recommended to book in advance.
Getting Around in India
India's public transport system is one of the most heavily used in the world. However, once you get the hang of how it works, travel in India is fairly easy.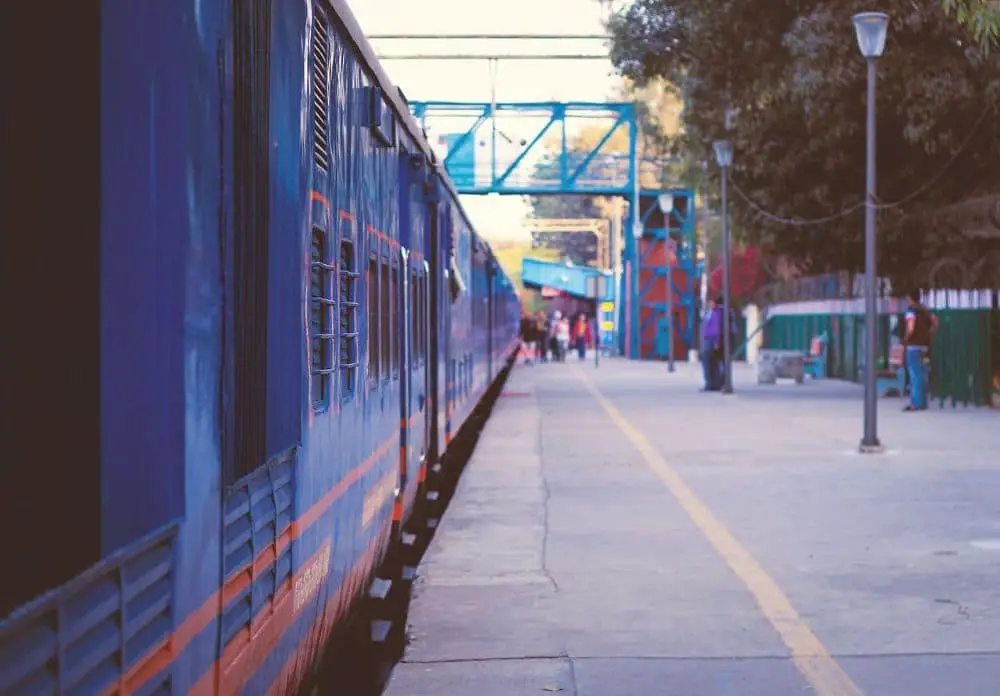 For tourists, the main mode of transport around towns and cities are taxis, rideshare (Ola), and auto rickshaws.
Auto Rickshaws (autos)
The auto rickshaws are one of the most common mode of taxis in India (the non-motorised rickshaws are cheaper).
These are similar to the auto rickshaws you'll find all over Southeast Asia.
They are difficult to miss –  peculiar looking, tiny, three-wheeled motorised tinned-roof contraptions (from the outside they look like a three-wheeled car, from the inside, a three-wheeled motorbike).
You'd be forgiven for thinking they couldn't carry more than two grown adults in back. You'll be surprised to find, however, that they carry A LOT more people. (I have on a couple occasions shared an auto with SIX others, and I'm six feet tall.)
There are a few different sized autos across India. You may notice the Tempos and Vikrams which a slightly bigger, often used by school kids as they go to and from school. These work more like buses/vans as they are fixed price, on fixed routes with regular stops.

Word of advice: Many drivers will try to charge you ridiculous amounts for a fare. So if you know where you're heading to, and how long it should take by Google Maps estimates, it's worth negotiating a price, and it should NEVER cost you more than 200-300 Rs for the average single fare!
I once saw a tourist arrive at his destination, step out the auto rickshaw, and hand the driver 1,500 Rupees (about £15!). Shocking!
Taxis & Ride Sharing
Uber and Ola are the two ride-hailing services in India. They cost more than autos but are still quite cheap (plus they are air-conditioned cars and MUCH more comfortable).
These are pretty good if you want peace of mind with a fixed price (or are fed up of trying to haggle prices with auto rickshaw drivers). The apps are easy to use too – you can read more about Ola cabs here:
Buses
If you're confident to use the buses – they are the cheapest way of getting around, costing literally pennies (around INR 10-20 a ride). However they tend to get crammed with passengers, whom even cling onto the bus from the outside. This is perfect for the ultimate budget traveller. I have used the buses many times in India without problem.
In urban areas they are not a bad way to get around if you can't (or don't want to) use the tuk tuks.
However, travelling between cities is a different story. I would advise booking the air-conditioned Mercedes coaches if say, you're heading on a 6-hour journey to Chandigarh from Delhi. Be aware of the departure times of these coaches too.
And bear in mind – there are no bus stops or signs! It can be tricky finding the right stop in another city, so be sure to ask for help, or have a contact you can call.
Metro System
Many of India's major cities are quickly catching up with brand new modern metro systems.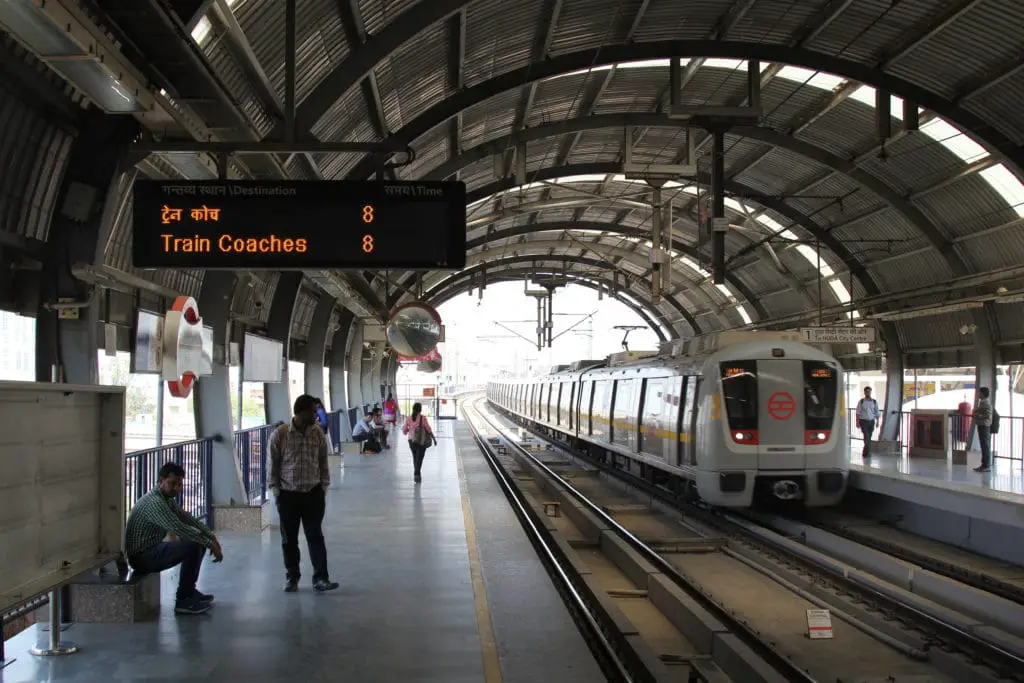 The New Delhi Metro is very clean, modern and easy to use, and the tickets are fairly cheap too. It was once ranked the second best network in the world! (according to a survey by NOVA and CoMET).
Word of advice: the final carriages at either end of the trains are strictly for women only. Though both men and women use all the middle carriages (and they are safe to use), the option is there for women to use the end carriages for a little extra peace of mind.
Trains
There's an old but effective train network covering the length and breadth of India. These trains are the really old British imports from the post-colonial era, they take off very slowly, and slow down very gradually to a halt.
Because of this, people often run and jump onto a train while it's leaving a station, and usually hop off the train before it's come to complete stop. And you'll notice train doors wide open during journeys, even when at full speed!
At first this may be alarming to visitors from countries with very strict health & safety laws. But worry not – the experience on an Indian train is a unique and adventurous one that ALL visitors must try at least once!
12Go has extensive public transport coverage in India. For peace of mind, book your train tickets in advance here:
Is India easy to travel around?
Public transport is fairly easy to use in India – its not exactly the quickest way around, nor the most comfortable at times, but its very cheap. You'll most likely be getting the bus or catching the train, and if crossing the country, you may catch a flight.
If you're staying longer in one place, it's worth renting a scooter. Despite India's roads being notoriously chaotic, in my experience, riding a scooter here is really easy and convenient.
Customs & Etiquette
Fortunately Indians are very forgiving of foreigners who aren't aware of the etiquette of their country. When you travel to India, it's best to avoid making embarrassing mistakes, so below are a few handy tips to help you.
1. Greeting Other People
When meeting people in India, greet with a "Namaste" while placing both palms together. A handshake is traditionally reserved between men only, as women don't touch men when greeting them.
2. Take Your Shoes Off When Entering Buildings
It's good manners to take your shoes off before entering someone's home, and it's compulsory to do so before entering a holy site such as a temple or a mosque.
Its normal for Indians to wear shoes inside their homes, such as when going to the bathroom. It has to be pointed out, though, tat these are designated shoes for inside the home only, and are never worn outdoors.
You may find shops and other places where people take off their shoes before entering. Word of advice: if you see shoes at the entrance, take your shoes off before you go in.
3. Avoid Wearing Tight or Revealing Clothing
Since India is quite a conservative country, there is a strict standard of dress code, particularly in rural areas, though it is common to see Western dress standards in the major cities, which includes women wearing jeans and t-shirts.
You should always be decent, and keep your legs covered. You'll rarely see a well-dressed Indian man wearing shorts, or an Indian woman wearing a skirt above the ankles. The exception is in places like Goa, and college students.
It's not illegal to wear shorts (and sure, nobody will say anything). But making a good impression counts here.
There's a common perception in India that foreign women are promiscuous – and wearing inappropriate clothing doesn't fight this stereotype.
On the other hand, it's a sign of respect to bend down and touch an elder person's feet in India.
4. Don't Use Your Left Hand for Eating Food or Passing Objects
In India, the left hand is considered to be unclean, as it's used for certain matters relating to going to the bathroom.
As such, don't use your left hand to make contact with food, or any objects that you pass to people.
5. Don't Take Offence by Intrusive Questions
Generally speaking, Indians are quite inquisitive and it's part of their culture to ask questions. This is nothing to worry about – its mainly down to a lack of privacy in the country, and is linked to the generations-old social hierarchy of India.
Thus, don't be surprised or offended if someone you only just met, asks you questions like, how much you earn for a living, for example. It's perfectly okay to ask the same questions in return, in fact – it would be impolite not to.
(And don't worry – you don't have to be entirely truthful if you don't want to).
6. Punctuality in India
While in the West it's considered rude when someone is late, in India it's perfectly normal.
The concept of time is flexible, and is known as "Indian Standard Time". It's unlikely people will turn up the exact moment they say they will. In fact, 10 minutes could mean half an hour, and half an hour could mean one hour.
7. Politeness can be a Weakness
Another thing to bear in mind is: Don't be polite all the time.
While the phrases "please" and "thank you" are essential for good manners in Western culture, they are very formal and unnecessary in India.
It's okay to thank someone like a waiter or a shop assistant, where a service has been provided to you.
For friends and family though, its best to show appreciation in other ways, ie: if you were invited to someone's house for dinner, say instead: "I enjoyed the food and spending time with you".
Traveller Tip: As a precaution, be stern and forceful to deter touts and street vendors. Saying "No, thank you", is a sign of weakness and may set you up as a target.
Personal Space and Crowds
In a country of 1.2 billion citizens, you can expect a lot of pushing and shoving in India, and this is normal.
Don't expect people to respect your personal space here. If you are used to forming a neat queue in your country (like myself), forget that here – people will jump a queue at a train station or a bus stop etc. Instead, those in queues will stand close together to the point they are touching, to prevent others from cutting in.
Insults & Offences
Here's a few things worth remembering to avoid causing offence when traveling in India.
Avoid Pointing With Your Feet or Fingers at People
The feet are considered an unclean part of the body and as such, it's important to avoid pointing your feet at people, or having your feet or your shoes make contact with people or objects.
Pointing with your fingers is also rude in India. If you have to point at something or someone, remember to use your whole hand, or your thumb, instead.
Don't Show Affection in Public
While holding your partner's hands in public and even kissing on the cheek, let alone the lips, is done without a second's thought in the West, in India's conservative society it's deemed inappropriate. Such intimacy is seen as obscene, and therefore is best kept private, and avoided when in public.
Internet: Wifi/SIM Card
Internet availability is now widespread in India. Free internet access is available through many WiFi spots all around the country.
It's fairly easy to stay connected to the internet across the country.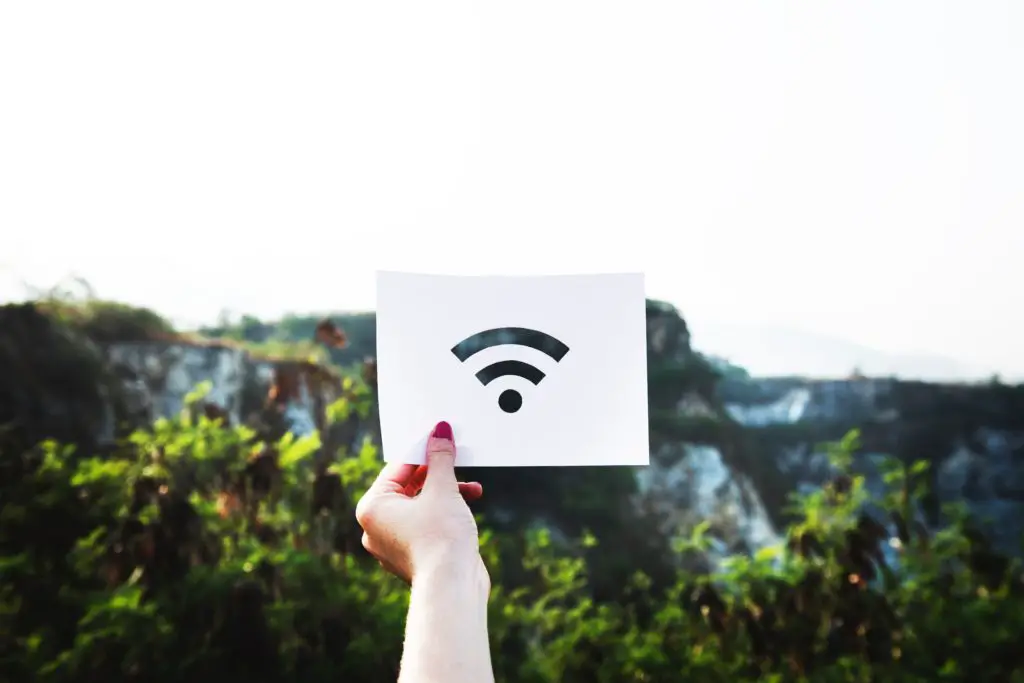 There is WiFi in many hotels and bars, but in some of these places its only accessible from the lobbies.
The best 4G coverage is offered by Airtel, Vodafone and Idea.
Tip #1: Get a universal DrimSim card that isn't attached to an operator, and you can get data coverage anywhere.
Tip #2: When using open WiFi networks in India, make sure your phone/tablet etc. is securely protected from hackers by using a VPN network.
Money
The Indian Rupee is the local currency in India.
Conversion Rate: 1 USD = 82 INR (as of December 2022)
Credit and Debit cards like VISA, MasterCard and American Express are widely accepted.
Cards are accepted in many (higher-end) hotels and restaurants, but most restaurants outside of tourist areas don't accept them.
As always when travelling, beware of pickpockets and keep your cash stashed away safely and securely on your person.
Be sure to have at least 2 prepaid travel credit/debit cards when you visit India, to avoid bank charges. The best travel cards are:
Security Tip: When travelling in India, or anywhere else for that matter, I always wear my Zero Grid Travel Security Belt – a hidden money pouch that's incredibly useful for stashing away my cash so even the smartest pickpockets don't stand a chance.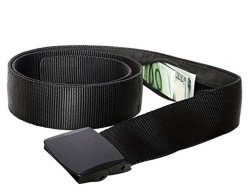 Food in India
Unsurprisingly India is admired all around the world due to its diversity of rich, flavoursome cuisine. The country has a wealth of delicacies and innovations that will blow your mind. There is plentiful choice and variety across the country – you won't be disappointed!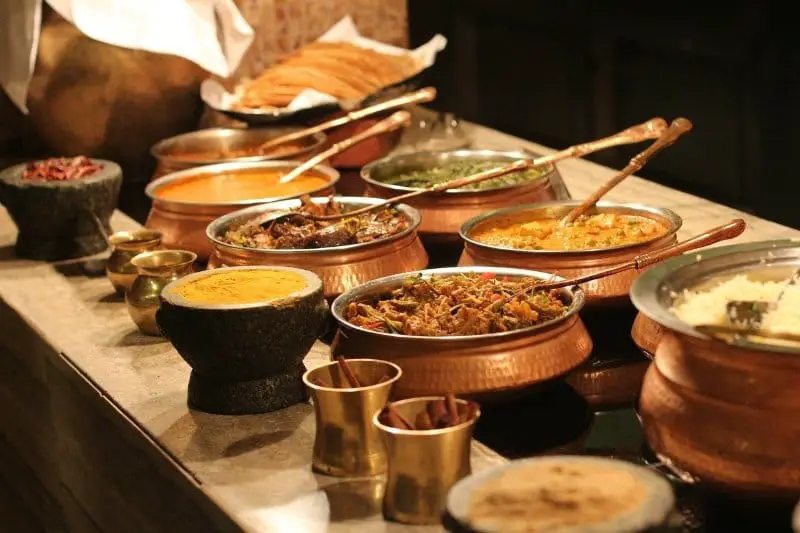 It's little wonder that Indian cuisine is arguably the best in the world. Indeed, in the UK, Indian food was voted the nation's favourite dish!
One thing to bear in mind in India is that some foods, but not all, can be quite spicy for some people.
So if you'd prefer your food to be less spicy when ordering – inform the waiter when ordering.
Did you know: India has the largest population of vegetarians in the world? This is largely due to religious beliefs in Hinduism and Jainism, and cows are considered sacred in the north. In fact, the state of Maharashtra has banned beef altogether.
This doesn't mean you can't eat meat on the sub continent – quite the contrary. If you're a meat lover, the best places to buy good quality, clean and safe to eat meat are in Muslim restaurants and kebab shops in the north. And seafood is top-notch in any popular restaurant in the southern coastal regions of Goa and Kerala.
That said, it's always a good idea to consider being vegetarian for a day (or two) in India for an authentic experience.
Here's 13 Popular Indian Street Food you should Try:
And here's a selection of some of the most famous dishes in India that every visitor needs to try:
Masala Dosa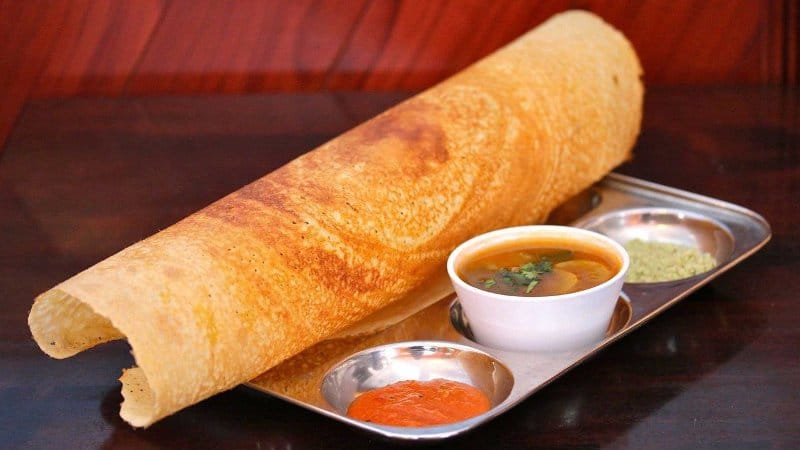 A traditional and super delicious breakfast more commonly found in south India (Kerala, Tamil Nadu etc.) though can be found in any food court, this is one of favourite Indian dishes, and is an absolute must-eat.
The dosa is a kind of thin crepe made of fermented rice and black lentils. The masala filling consists of potatoes, mustard seeds and various other spices, all rolled up and served with a side of 2-3 sauces and chutneys.
Stuffed Paratha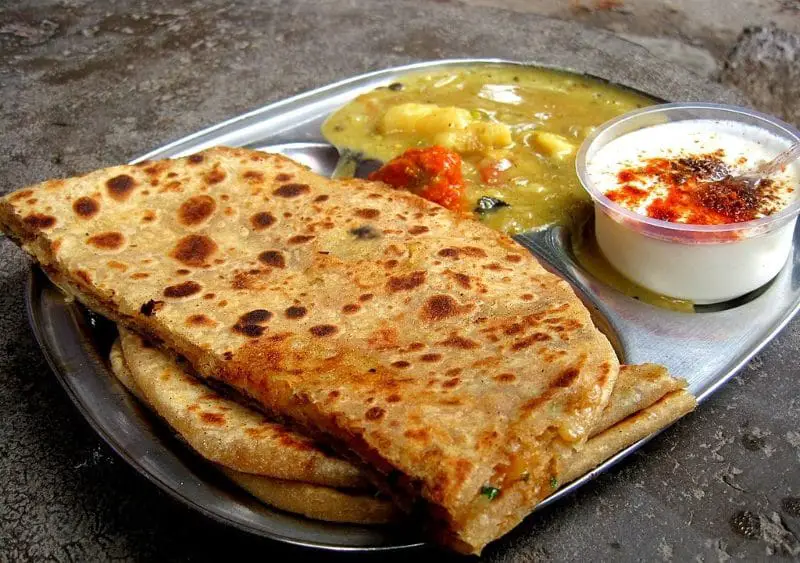 Stuffed Paratha was without a doubt, one of my favourite things I ate in India.
Its like a thick flatbread, thats well oiled in ghee and cooked in a Tandoor oven. The parathas can be stuffed with mixed vegetables and spices, and is served steaming hot with some chilled butter, chutney, raita or vegetable curry.
Biryani
A popular dish worldwide, though I promise you'll discover the Biryanis in India on whole 'nother level of perfection. Introduced to India by the Persians many moons ago, the rice is cooked with various spices, seeds and coriander, complete with a choice of meat (chicken, beef, mutton, prawns) or mushrooms, or a mix. Tasty with a dollop of yogurt too.
Pani Puri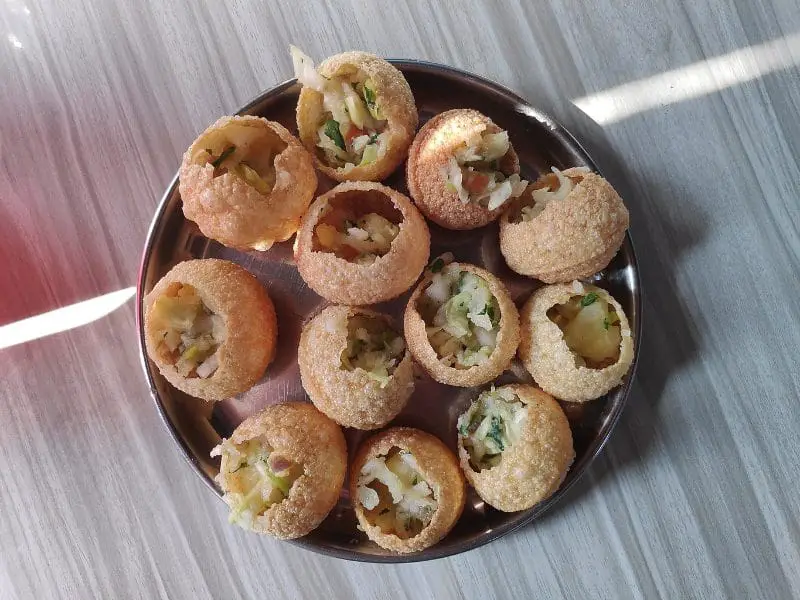 One of the most iconic street snacks found throughout India, Pani Puri is a delicious snack that consists of mint and tamarind-infused water poured into a crispy puff ball, with a filling of potatoes, chickpeas, onions, and spices. You take it all in one go – and get hit with a massive sweet, sour, tangy and spicy punch. Yum!
Other Must-Try Dishes:
Saag Paneer – Punjabi favourite consisting of spinach and Indian cheese
Gulab Jamun – popular Punjabi dessert, very sticky, sweet and tasty
Momos – popular snack from street vendors, a steamed dumpling that comes with a spicy sauce
Idli – small, fluffy rice and flour cakes eaten for breakfast in southern India (healthier alternative to other dishes)
India Day Trips & Tours
Get Your Guide: Book your day trips and tour packages
When I want to book a day trip or a tour package, Get Your Guide is my favourite place to discover superb deals.  For everything from Golden Triangle packages to Golden Temple tours,  Munnar Hill Station guides and Taj Mahal Agra day trips, there are many excellent options to experience India at great prices. Have a look at some of the offers below and click on any that interest you:
Visa Requirements
All foreign nationals are required to possess a valid Visa.
A regular Indian tourist Visa can be obtained from as little as $10 up to $80 depending on when you visit and the duration of your visit etc.
An Indian eVisa allows you to travel in India up to 90 days (in some cases 180 days) and is completely free. For a fast and easy application, the best way to obtain an e-visa is through the iVisa.com online service. You can also use the widget below to apply for your e-visa.
For a complete guide on the India visa process and which visa to apply for, head to: Do I Need a Visa for India?

Best Places to Stay in India
Since India is one of the cheapest countries you can visit in the world, you won't have trouble finding a good deal on accommodation.
That being said, accommodation will be one of the biggest expenses of your trip (along with transport within the country).
A word of advice: when visiting between March-October, it will be hot in every region, so consider accommodation that includes AC (or at the least, a fan).
In the winter months it's still quite warm in the south, but in the north it gets really chilly, especially at night. Homes in India don't have heating, and the floors are stone or marble, ie: they are cold to the touch. So if you're planning a trip in the winter, be sure to check your accommodation has hot water, and bring appropriate clothing to wrap up warm.
Click on the cities below to search and book great accommodation options:New DelhiGurgaonMumbaiBangaloreAmritsarVaranasiMunnarDehradunRishikeshLehAgraJaipurChennaiCochinKolkataHyderabadShimlaOotyAlleppeyCandolim (Goa)DarjeelingJaisalmer
Looking for something more authentic? You can find great deals on vacation homes at Vrbo – use the widget below to search and book a rental place:
Health
India is a developing nation that's rapidly expanding economically, and tackling the challenges of being an enormous country that is home to 1.2 billion people.
Many a traveller will tell you: "if you can travel India, then the rest of the world is easy". And there is some truth to this. Here's some important health advice for travelling in India:
Water in India
Tap water is not safe to drink for foreigners in India, so by all means, steer clear of it. (Also, avoid eating any foods that may have been washed in it, and as a precaution, don't touch ice cream and salads).
Iced Drinks – avoid where possible. Some reputable cafes might be okay, but drink at your own risk.
Coconut Water – a refreshing young coconut is one of the best and healthiest drinks you can find in India. They are full of electrolytes which help you dehydrate and energise quickly in the heat.
Coke can be a lifesaver – since Coke is known for killing off bacteria, many people believe it's a reliable solution to an upset stomach.
Washing with water – be careful not to get water inside your nostrils, mouth and eyes when you shower. Also, only use bottled water when brushing your teeth.
Food Safety
Only eat freshly cooked food – make sure your food is cooked, and stick to reputable restaurants and places that are packed with customers.
Don't eat salads, juices, or raw food – as these may be washed in tap water, it's best to avoid them. Stick to unpeeled fruits where possible.
Eat where it's busy – a rule of thumb if you're unsure: a packed place is a good place. If you see an empty place, avoid it.
Be wary of street food – again, only eat from stalls that are packed or have a lot of customers.
Consider being a vegetarian in India – since India is home to millions of vegetarians, you'll be surprised how delicious vegetarian food is, and it will be safer to eat than meat options too.
Other Useful Advice
Bring activated charcoal tablets – seriously, these are a lifesaver if you find yourself with the runs.
Bring ethical mosquito repellent – the hour after sunset is when mosquitos are most active.
Keep hand sanitiser / anti=-bacterial wipes on you at all times – this is the first and most effective barrier to preventing sickness and spread of bacteria.
Stay hydrated – India is a hot country. Drink plenty of water (or coconut water).
Safety
Is India a dangerous place to visit? For most travellers to India, safety is a big concern.
Unfortunately, some visitors will have some unpleasant experiences and find their trip to be a lot less peaceful than they expected.
Here's a few things to bear in mind:
Pickpockets
These are to be expected in any tourist spot worldwide, and India is no different. Be wary of bag snatchers, and a common thing is thieves cutting open bags and taking the contents without the victim realising until its too late.
Scams and Touts
You'll find plenty of these trying their luck in all the tourist areas. Keep your wits about you at all times, and remember – if a deal sounds too good to be true, it probably is. Be especially wary of auto rickshaw and taxi drivers that insist on taking you on detours to specific hotels, shops or travel agencies, as the cost of their commission will be added to your bill.
Solo Travel (especially for women)
Always take care and dress appropriately. Take caution when walking or travelling alone, especially at night. It's best to avoid drawing attention to yourself by not wearing flashy or scantily-clad attire. Make sure you have a contact you can call/text at all times, so a SIM card is essential.
High Risk Areas
As a general rule its best to do some research on a place before you go, and be understanding of the basic political landscape.
You should know that India has a decades-long rift with Pakistan, and as such, there are some hostile areas that both countries claim as their own, namely: Jammu and Kashmir. If you are thinking of visiting these parts of India, just be aware of the situation.
Also, be wary of gangs and drugs around tourist areas. Remember that politeness can be seen as a sign of weakness, so if you find yourself being approached by unsavoury people, give them a firm "Nahin!" (meaning no in Hindi).
Essential Item: Since tap water in India is unsafe to drink, it's highly recommended to carry a Water-to-Go Filter Bottle. It will help keep you safe by filtering any water you put into it. It will also save you money and help save the planet from plastic waste (bonus!). Get 15% off your order by using the code: GIVEME15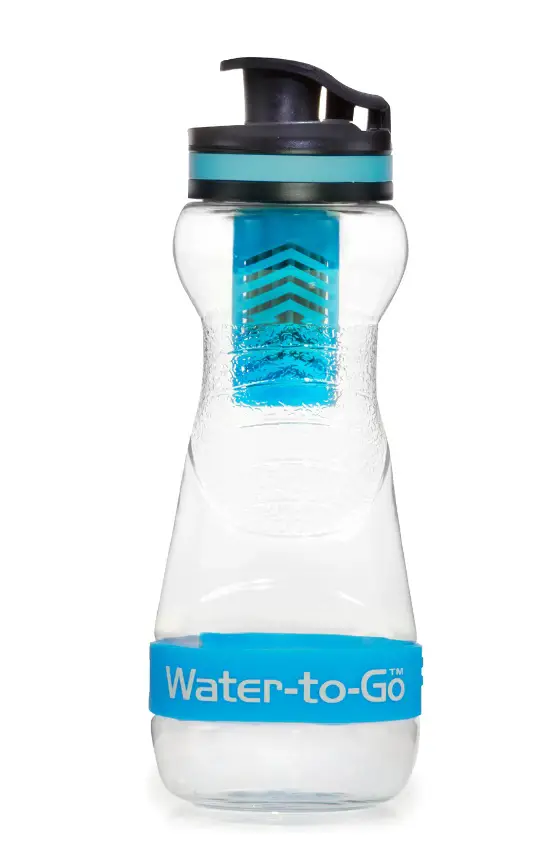 The most essential piece of advice I can offer is to buy good travel insurance. This will protect you from theft, injury, illness, and flight cancellations. It's a safety net in case anything goes wrong, and I never leave without it. World Nomads is my favourite company for total peace of mind.
India in a Nutshell:
India is one of those huge places packed with everything from rich history, mind-blowing food, thrilling adventure, a wealth of art and culture, and so much else, that's impossible to cover the whole country in a single trip.
Your best bet is to plan an itinerary that focuses on one or two regions. Have a base to start, ie: Delhi, and consider the Golden Triangle tour as one region/ one itinerary. Or perhaps, a trip around south India that includes Kerala state and some spots in Tamil Nadu state (ie: Bengaluru, Ooty, Hyderabad).
A lot of visitors try to cram too much into their India itinerary.
To get the best out your trip, concentrate on a selection of places, rather than trying to tick off as many as possible. Seeing one place at a slow pace can be much more rewarding than seeing tons of places, but not having the time to appreciate any of them.
Spend a few days in a place and you'll find yourself less stressed, gain a deeper understanding of the place you're in, and have more time to get to know the people you meet.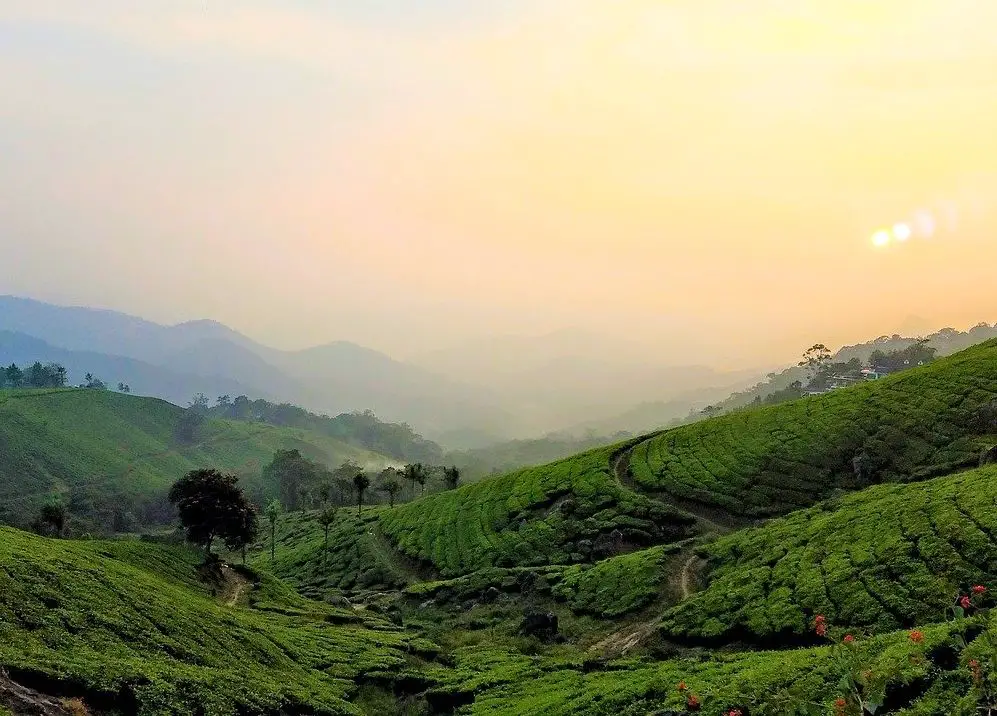 Commonly asked questions and FAQs
How many days is enough for India?
Due its sheer size, it's impossible to see everything India has to offer in a single trip. You could travel for 6 months here, and still not see all of the country. I recommend a minimum of 2 weeks in India, to get a taste and to truly enjoy the place, ensuring you visit a mix of popular tourist spots and lesser-known destinations such as the coastal regions of Kerala, tea valleys of Ooty, spiritual retreats like Rishikesh, cultural experiences in the Punjab, and natural wonders of Meghalaya.
How should I prepare for a trip to India?
Check out my traveling to India checklist below, that has everything you need to prepare for planning a trip to India:
Bring essential items – make sure you have plenty of hand sanitiser, keep your valuables and money in a secure money belt/bum bag, and bring things like activated charcoal in case of an upset stomach, and mosquito repellent.
Understand the customs – learn the correct way to be polite and respectful to the locals and how to engage with them. Avoid gestures like pointing your finger, always take off your shoes before entering a home or a holy place, and avoid displays of affection in public.
Come prepared for the varying climates – as India is a vast country, the climate in the north is different from the south. In the winter, it gets very cold up north, especially at night, so be sure to wrap up. Down south, it's generally quite hot with warm nights, all year round.
Know what to eat/drink, and what to avoid – one of the most important things to be aware of is food safety in India. At best you may come down with the 'Delhi belly' common with many visitors, but at worst, certain street foods could make you seriously ill. Be sure to avoid tap water and any uncooked foods, raw vegetables, ice in drinks. See the Safety in India section for full details.
Dress code / correct attire – remember to adhere to India's dress codes, the main thing is covering your legs and shoulders. In places of worship, remove footwear, cover your hair, and be sure you are covered down to the ankles.
Be prepared on India's trains – you may travel on long train journeys or sleeper trains even. As well as your essentials and overnight kit, it's important you bring things like toilet paper, baby wipes, and hand sanitiser for these journeys.
Look beyond the Poverty – India is known for having a large impoverished population, and you will only truly understand the extent of this poverty when you are travelling around on the roads and streets here. Don't be shocked, and understand that you are very lucky to have material wealth and privileges that many all over the world don't have.
Go without expectations and enjoy yourself – and finally, don't bring any expectations with you to India. Having an open mind is essential. This way, not only will you not be disappointed, you'll have a truly enjoyable and unforgettable experience.
Is India safe to travel for tourists?
On the whole, India is quite safe for tourists. Violent crime is low in this country, especially towards foreigners. The main concerns for tourists here are petty crimes such as theft and scams, which are more prominent in very touristy areas.
How much money you need in India?
You can easily travel around India on $20-40 per day on a backpacker budget, whereas a good mid-range budget is around $40-50 per day per person, allowing for three meals a day (in nice restaurants), nice AC double rooms, transport on AC2 trains or AC taxis, and plenty of excursions.
Avoid tap water in India by all means. It is not safe for tourists.
Don't use your left hand for eating food or passing objects. The left hand is considered to be unclean in India, as its associated with going to the bathroom.
Avoid iced drinks where possible. Some reputable cafes may be ok, but drink at your own risk.
Avoid pointing with your feet or fingers at people.
Avoid being too polite in India, it's seen as a sign of weakness.
Don't eat salads, juices or raw foods, as these may be washed in tap water, it's best to avoid where possible.
Don't only use private transport in India.
Avoid wearing tight or revealing clothing. Adhere to India's strict standard of dress code, keep your legs covered (tourist spots like Goa are an exception).
Don't show affection in public, it's deemed inappropriate in Indian society.
Avoid speaking to strangers in tourist hotspots – they may be scammers and touts (if a deal sounds too good to be true, it probably is).
Don't take offence by intrusive questions – generally speaking, Indians are quite inquisitive and it's part of their culture to ask questions.
Avoid travelling alone, particularly for women, and especially at night.
For women – avoid drawing attention to yourself by not wearing flashy or scantily-clad attire.
It's not an absolute requirement to have a guide when traveling in India, even for women. However, guides are extremely helpful in ensuring you gain knowledge and tips to make the most of your trip. Not only are they quite affordable, they will also help you avoid getting ripped-off by touts and opportunists in tourist areas.
Book Your Trip to India: Budget Tips & Tricks
Flights: As always, I source the cheapest flights on the web from Skyscanner and Kiwi.com. They are considered the top flight search engines for the best deals.
Accommodation: I use Booking for the best hotel deals and HostelWorld for the cheapest stays. If you're considering Airbnb, be sure to check Vrbo to find cheaper vacation stays.
SIM cards: DrimSim is a universal SIM card that isn't tied to an operator and works in any country/region.
Travel Insurance: Stay protected from theft, injury, illness, and cancellations. A safety net in case anything goes wrong, I never leave without it. World Nomads is my favourite agent for total peace of mind.
Tours & Excursions: I book all my fave activities and guided tours on Get Your Guide & Viator – they do superb deals whilst offering excellent customer support.
Renting a car? I always use DiscoverCars, make sure you book your car hire in advance. For airport transfers, I use KiwiTaxi for the best deals.
Need to store your luggage in a locker? Use Radical Storage to store your stuff in a locker in any city for just $5 per day.
Head over to my Travel Tools page for all my best travel tips & advice and everything you need for your trip.
India Travel Guides
For more in-depth reading about India, you can get your hands on a copy of these bestsellers below:
Books about India
Movies about India
India Travel: Related Posts
If you enjoyed this guide, share it on Pinterest so your followers can enjoy it too!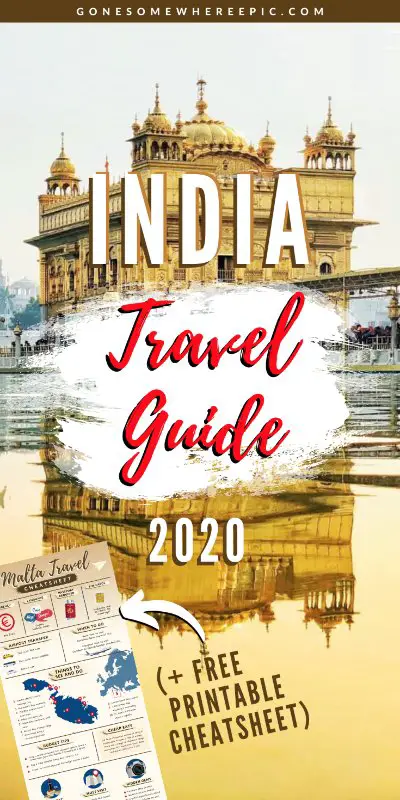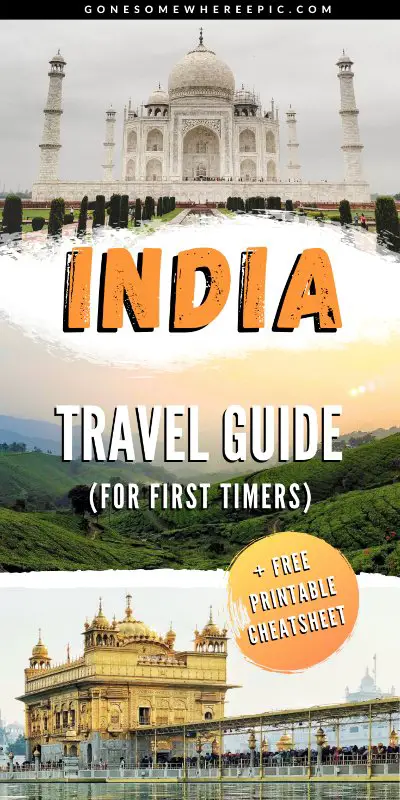 I hope this post, India: The Complete Travel Guide, inspires you to visit India.Thanks for reading!