27 Fun Things to Do in Brixton, London [2024 Edition]

Looking for the top things to do in Brixton, London?
Brixton is one of London's most culturally vibrant and electric neighborhoods. Located in South London, this diverse community has a rich history, being the hub for the UK's largest Afro-Caribbean community.
Today, Brixton continues to buzz with infectious energy. From bustling food halls and late-night music venues to striking street art trails and historic sites, Brixton offers an authentic slice of multicultural London life and there are so many fun things to do and discover in this urban oasis.
Indeed, Brixton offers a refreshing, authentic slice of London life away from the busy tourist hubs.
Planning your trip? Use my favorite resources!
🏨 Accommodation: I recommend Booking.com
✈️ Flights: for the cheapest flights, I use Skyscanner
🚗 Rental Car: I recommend Discover Cars
🛡️ Travel Insurance: for the best deals I rely on SafetyWing
Fun Fact: Did you know Electric Avenue in the heart of Brixton was the first market street in London to get electric lighting in the 1880s? You can check out this London Facts post here for more savvy facts and trivia.
Now let's explore the top 27 things that make Brixton such a diverse and exciting neighborhood!
27 Cool Things to Do in Brixton, London in 2024
My complete guide to all you need to know about this unique, cultural town in south London. What to see, do and eat, where to stay, and more.
1. Brixton Market
No trip to Brixton is complete without a visit to the lively Brixton Market. This famous outdoor market is open 7 days a week and features a fantastic array of stalls selling fresh fruit and veg, clothing, music, street food and more.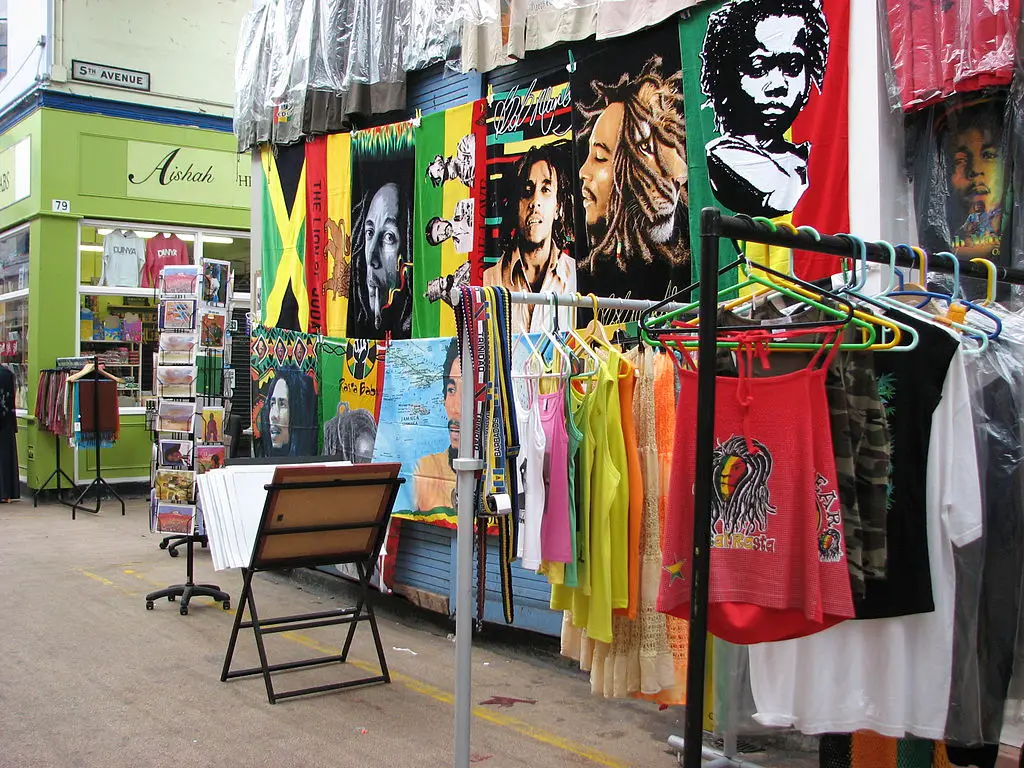 The market is the perfect place to soak up the diversity and culture of Brixton. Wander through the colorful maze of traders and stalls offering something for everyone. It's a great outing for families, foodies, shoppers, couples, and solo travelers.
With so much tempting food, produce, and wares on offer, it's easy to lose track of time browsing the lively stalls.
Sample jerk chicken or curried goat from one of the excellent Caribbean food stalls, and stop for a fruit smoothie as you browse. Pick up fresh fruit and vegetables, spices, and specialty ingredients from around the globe.
Location: Multiple streets including Electric Ave, Brixton Station Road, Pope's Road, Atlantic Road
Admission: Free
Opening Times: Monday to Sunday, times vary by market but typically 8am – 6pm
2. Electric Avenue Market
Named after Eddy Grant's famous 80s song, Electric Avenue has long been the heart of Brixton's market scene. Walk along this bustling road to discover the authentic Caribbean flavors of the market.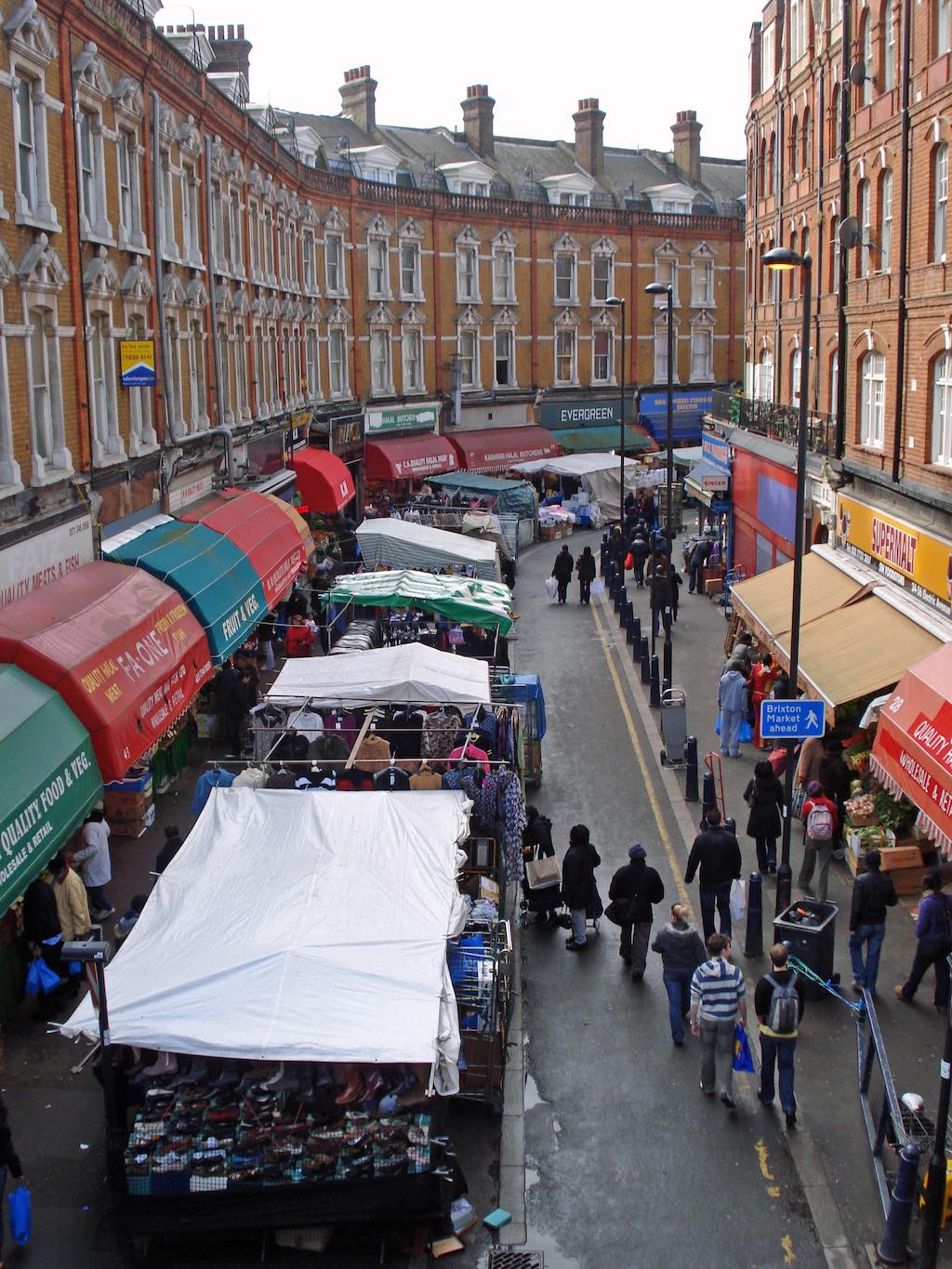 Pick up tropical fruits and vegetables, spices and seasonings for curries, and sample traditional street food. It's a great spot to shop for Afro-Caribbean clothes, fabrics, jewelry, and musical instruments too. An essential Brixton experience.
Location: Electric Avenue, Brixton
Admission: Free
Opening Times: Monday to Saturday 9am – 6pm
3. Brixton Windmill
For a bit of local history head to Brixton Windmill – London's only surviving, operating windmill. This restored mill hails from 1816 and provides a wonderful insight into the area's past. Climb the steps to the top for panoramic views across London.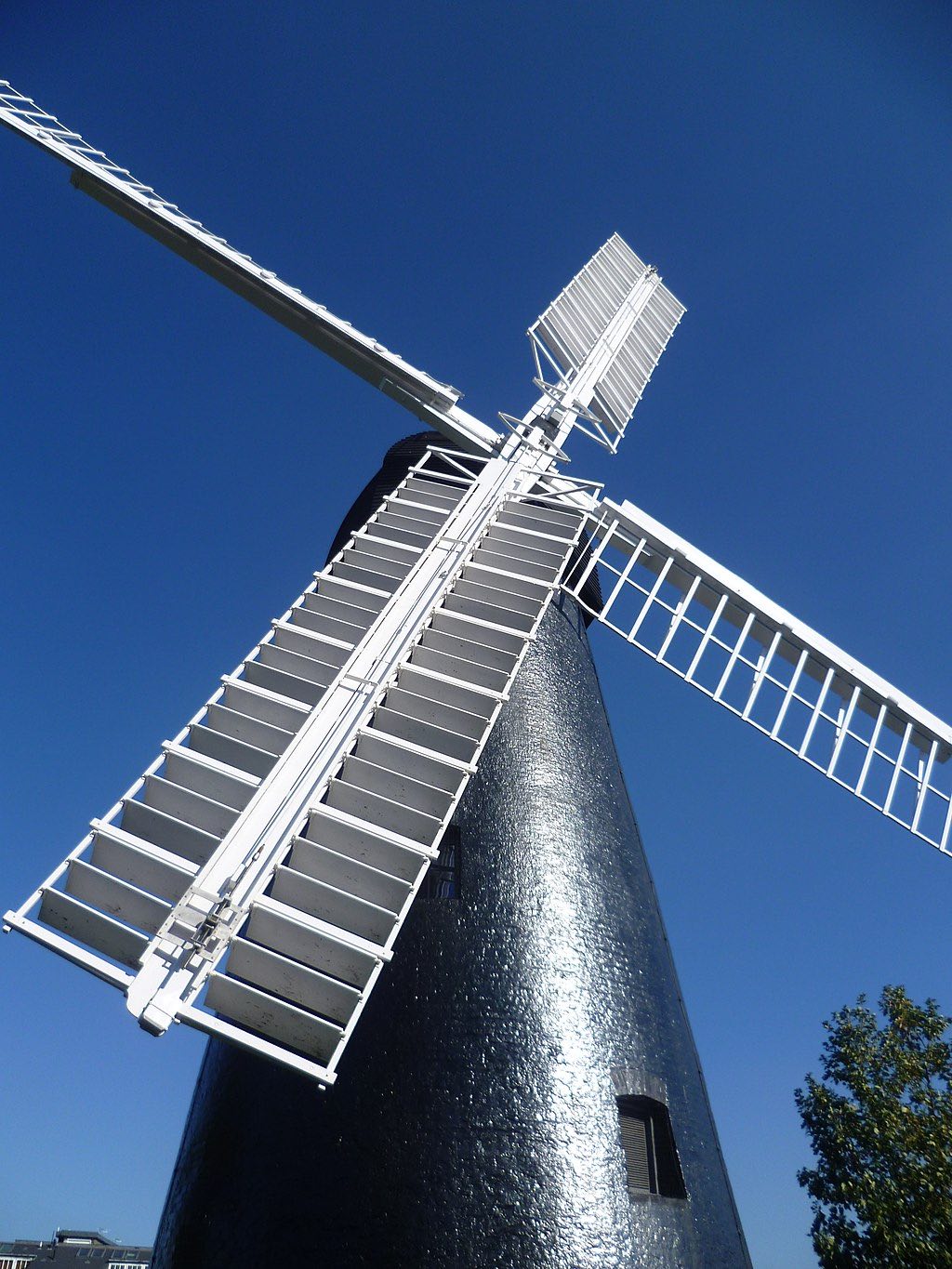 The volunteer-run mill is only open to the public on specific days, so be sure to check schedules before you visit. If you time it right, you can see the mill in action as it grinds organic flour. An educational glimpse into old London!
Location: Blenheim Gardens, Brixton
Admission: Free (donations welcome)
Opening Times: first Sunday of the month, May to October, 1pm – 5pm
4. Shop, Eat and Explore at Brixton Village
For an indoor haven of multicultural eats and boutique shops under one roof, spend time browsing, grazing and soaking up the atmosphere in Brixton Village.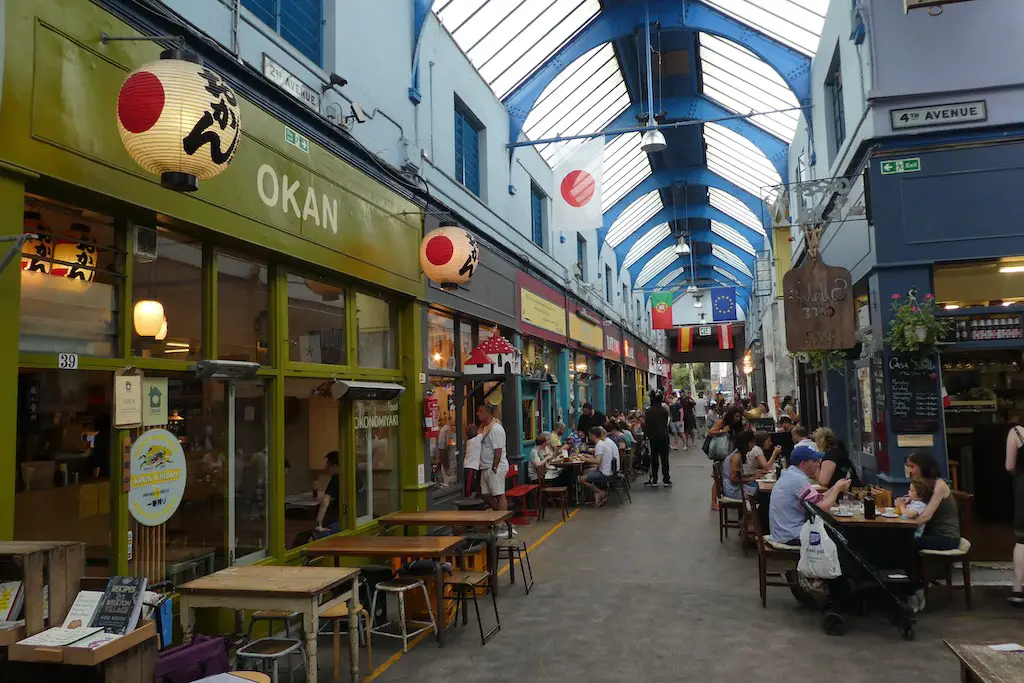 This converted covered arcade houses over 60 indie traders that reflect the diversity of Brixton. Peruse rails of vintage threads and second-hand records before stopping for Jamaican jerk chicken or steaming ramen bowls.
The original 1901 ice cream parlor serves up homemade gelato in tempting flavors like honeycomb and chocolate orange. Satisfy your sweet tooth while taking in the live music and vibrant social vibe.
Explore Granville Arcade's colorful 80s murals depicting local life through the decades. Don't miss Reliance Arcade's display of iconic music photography.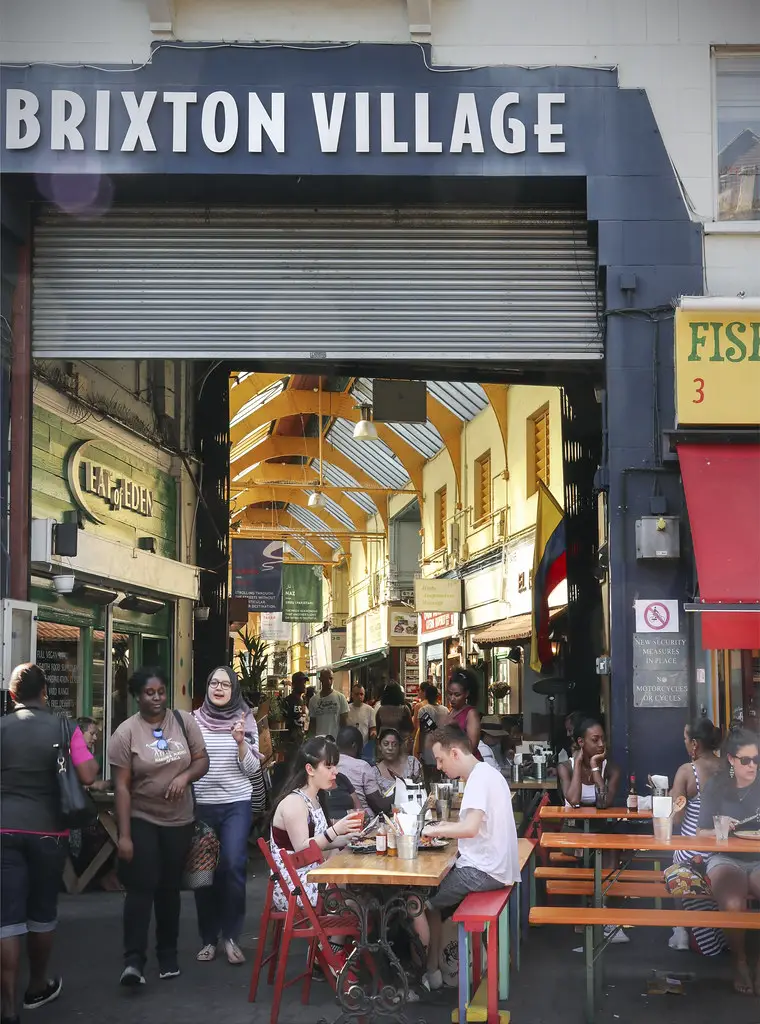 You can easily spend a whole afternoon wandering, shopping, snacking and letting the infectious energy of Brixton Village rub off on you! Arrive with an empty stomach and curiosity.
Location: Coldharbour Lane
Admission: Free
Opening Times: Mon – Sat 8am – 11.30pm, Sun 10am – 6pm
🥘 Take a Caribbean Food Tour of Brixton Village
The aromas wafting through Brixton Village will have your mouth watering. Join a food tour to uncover the Caribbean culinary treasures hidden inside this converted arcade.
Over 3 hours you'll sample jerk chicken, curried goat, bunny chow and tropical fruit juices while learning about the cultures and stories behind the cuisine.
An insightful (and filling!) way to explore Brixton's Caribbean roots.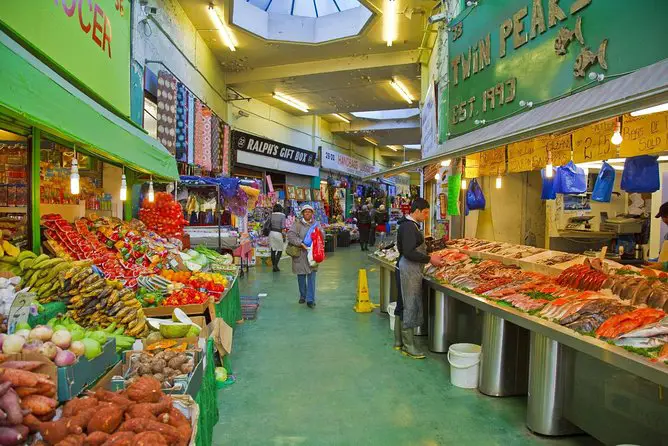 5. Go Birdwatching at Brockwell Park
Spanning some 125 acres, Brockwell Park provides a lovely green oasis in urban Brixton. Perfect for picnics or leisurely walks, the park also attracts birdlife being home to ducks, swans, and other feathered species.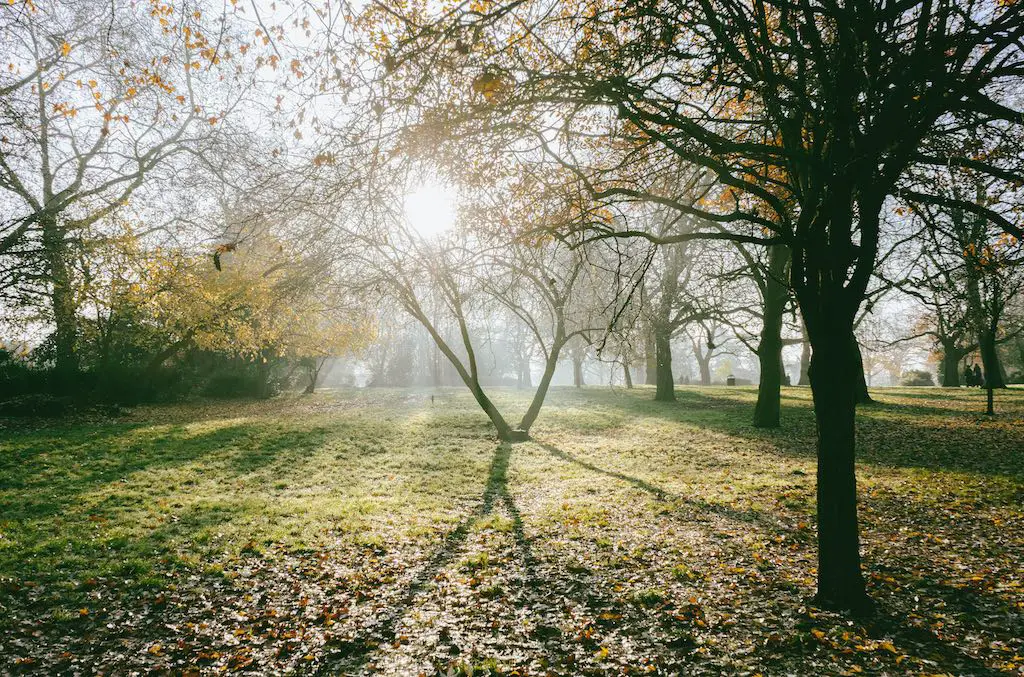 Families will enjoy letting kids run free in the expansive green space, or packing a picnic to enjoy by the pond.
Pack binoculars and spend time spotting the birds that inhabit the ponds and bushes. A relaxing way to connect with nature without leaving the city. The park comes to life in summer when the Brockwell Lido opens for swimming and sunbathing.
Location: Brockwell Park Gardens, Brixton
Admission: Free
Opening Times: Daily 7.30am – dusk
6. Learn History at Black Cultural Archives
Based in a historic Brixton townhouse, the Black Cultural Archives record and celebrate the UK's Black histories and cultures.
The galleries showcase the contributions of Black communities through impactful collections and engaging exhibits.
This important cultural center runs workshops, talks, and events year-round. An inspirational place to engage with London's diverse communities and experience their influence through arts, politics, sports, and more.
Location: 1 Windrush Square, Brixton
Admission: Free
Opening Times: Tuesday to Saturday 10am – 6pm
🚶🏽‍♂️Go on a London Black History Immersive Walking Tour
Discover three very different London neighborhoods—Brixton (and Stockwell), Notting Hill (and Ladbroke Grove), and Shoreditch (and Old Street)—with an immersive self-guided audio tour focusing on Black culture in London. Learn about the Windrush generation, the Grenfell Tower disaster, the Notting Hill Carnival, and more, with stops at Instagram hotspots too.
Discover three diverse and fashionable London neighborhoods in one package
Visit historic pubs and iconic clubs, see signature street art, and more
Start and stop the tour as often as you want to explore at will
Tours work using GPS only, so no need for expensive data roaming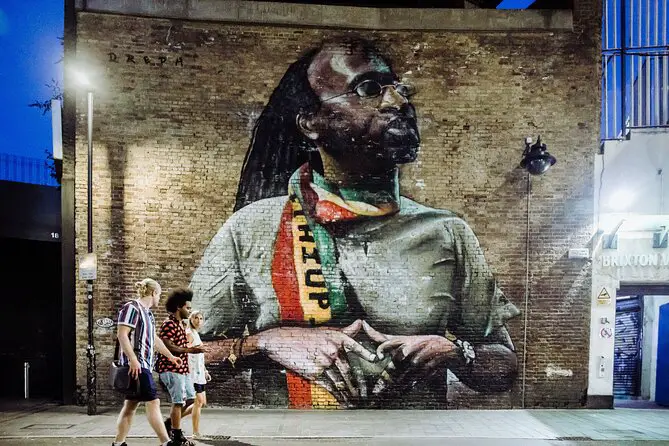 7. Enjoy Nightlife at Brixton Jamm and Hootananny
Does Brixton have good nightlife? You bet it does!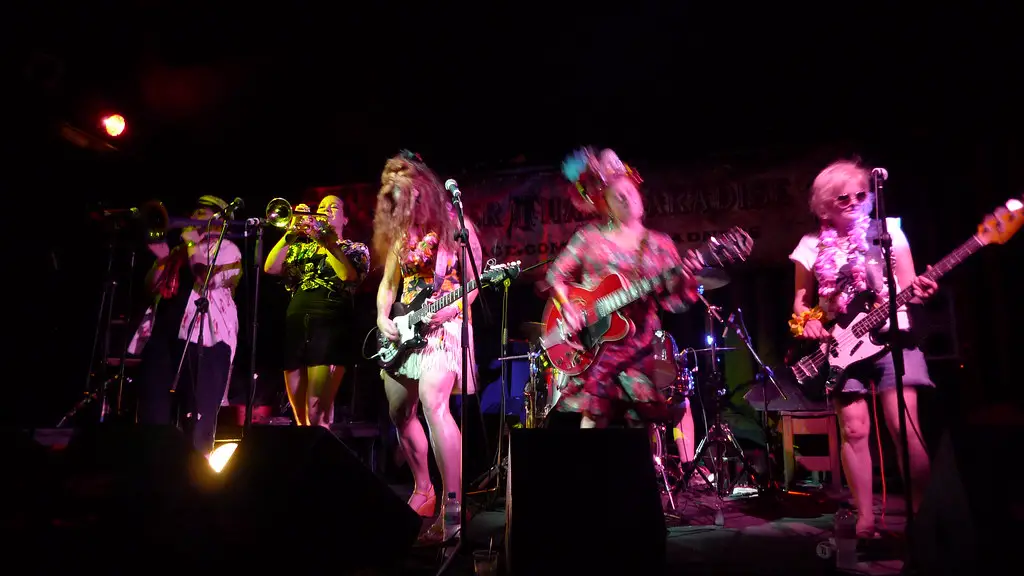 The eclectic lineup of bands and DJs means there's always an electric atmosphere when the sun goes down in Brixton.
When the sun goes down, Brixton comes alive. Head to legendary music venue Brixton Academy to catch major acts and up-and-coming bands. For a more intimate gig experience don't miss Brixton Jamm and Hootananny.
These lively neighborhood pubs host local bands and DJs spinning reggae, rock, and more. The atmosphere is always buzzing, with good drinks flowing late into the night. A vibrant place to catch the London music scene.
Location: Brixton Jamm – 261 Brixton Road, Hootananny – 95 Effra Road
Admission: Free – £15
Opening Times: Typically 9pm – 2am daily
8. POP Brixton
Pop Brixton is a buzzing community hub built from converted shipping containers hosting indie stores, food, and urban gardens. This innovative social project embodies the creative collaborative spirit of Brixton.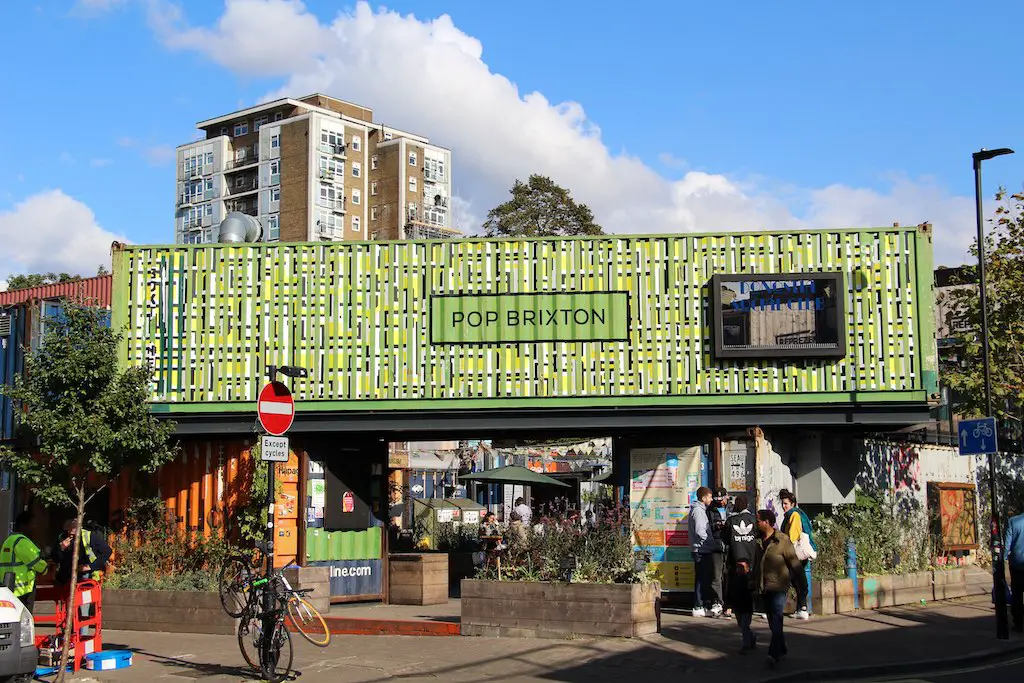 Grab a coffee and donut from the kiosks before browsing homeware, clothing, and crafts from local makers. Pick up fresh produce from the community garden or take a workshop.
The space frequently hosts free film nights, live music, and family-friendly events. Watch the world go by from one of the cozy seating nooks. It's a feel-good space for visitors and locals alike.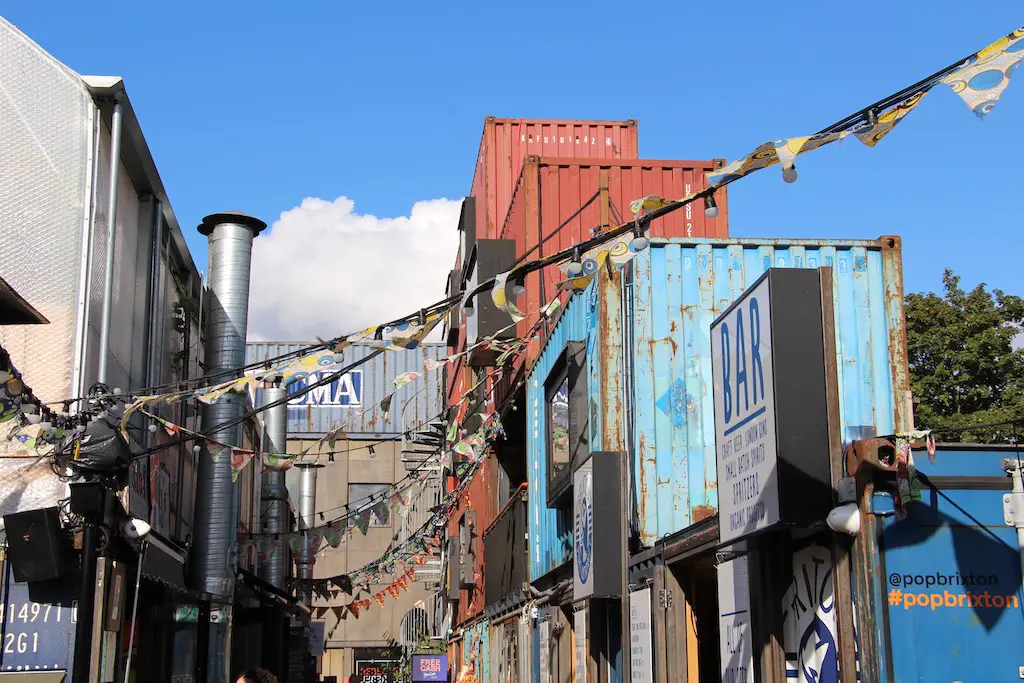 With free entry and a calendar bursting with activities, Pop Brixton is a must-visit for experiencing Brixton's diverse cultures. There's always a lively atmosphere and positive vibe here.
Location: 49 Brixton Station Rd
Admission: Free
Opening Times: Mon – Tue 9am – 11pm, Wed – Sat 9am – midnight, Sun 9am – 10:30pm
Top 10 Restaurants in Brixton 
Here are the 10 best Brixton london restaurants, eateries and cafes:
9. Join a Street Art Walking Tour
Take a guided walking tour to uncover the stories behind Brixton's striking and politically charged street art. These tours provide an engaging and interactive way to explore the area's vibrant murals and graffiti.

Led by knowledgeable local guides, you'll journey through Brixton's neighborhoods learning about the cultural significance of its urban artwork. Hear insights into the messages and artists behind the colorful tags and sprawling paintings.
It's a great activity for anyone interested in art, culture, and urban design. You'll gain a deeper appreciation for street art as a creative platform and come away with new perspectives on Brixton.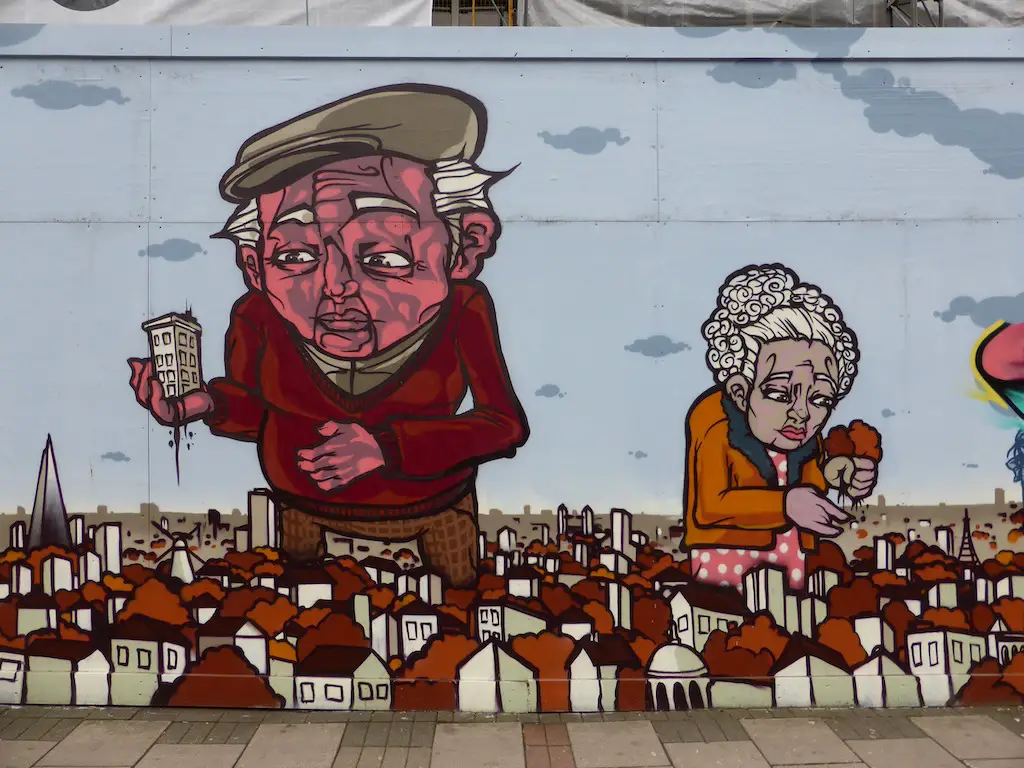 Tours run rain or shine, so you won't miss out on this inspiring experience. Return home with a new admiration for the transformative power of public art.
Location: 49 Brixton Station Rd
Admission: Free
Opening Times: Mon – Tue 9am – 11pm, Wed – Sat 9am – midnight, Sun 9am – 10:30pm
🚶🏽‍♂️Take a Private Walking Tour of Brixton with a Local
Delve into the cosmopolitan delights of Brixton and discover the birthplace of legendary musician, David Bowie, on this private walking tour.
Alongside your guide, you'll immerse yourself in the vibrant atmosphere of the Brixton Market, admire quaint cafes and restaurants in Brixton Village, and browse fashionable boutiques on Coldharbour Lane.
Opt to visit a local art exhibition and learn about the rich history and culture of the area from your personal guide.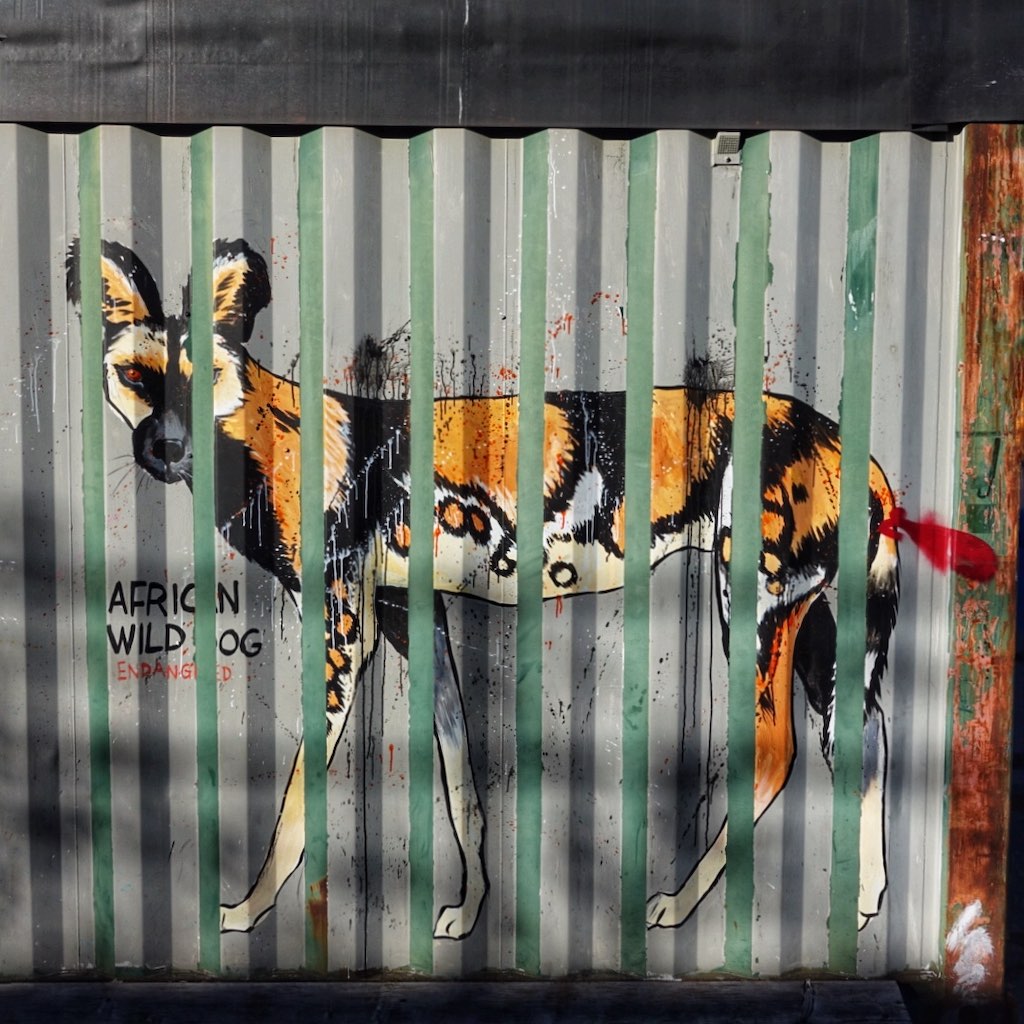 10. Cocktails at Seven at Brixton
When it's time for drinks, pull up a leather armchair at Seven at Brixton – a prohibition-style basement cocktail bar tucked away on Atlantic Road.
Mood lighting, vintage details, and smooth beats set the scene for expertly mixed cocktails. Choose from their list of creative concoctions or ask the bartenders to whip up something tailored to your tastes. One of Brixton's trendiest nightlife hot spots.
Location: 77 Atlantic Road, Brixton
Admission: Free
Opening Times: Monday – Wednesday 5pm – midnight, Thursday – Saturday 5pm – 2am
11. Browse Brixton's Bookshops
Bibliophiles should carve out time to peruse Brixton's excellent second-hand bookshops. For vintage and antiquarian tomes don't miss Bookmongers – shelves are stacked with everything from first editions to obscure academic titles. Those with eclectic tastes will love the diverse selection.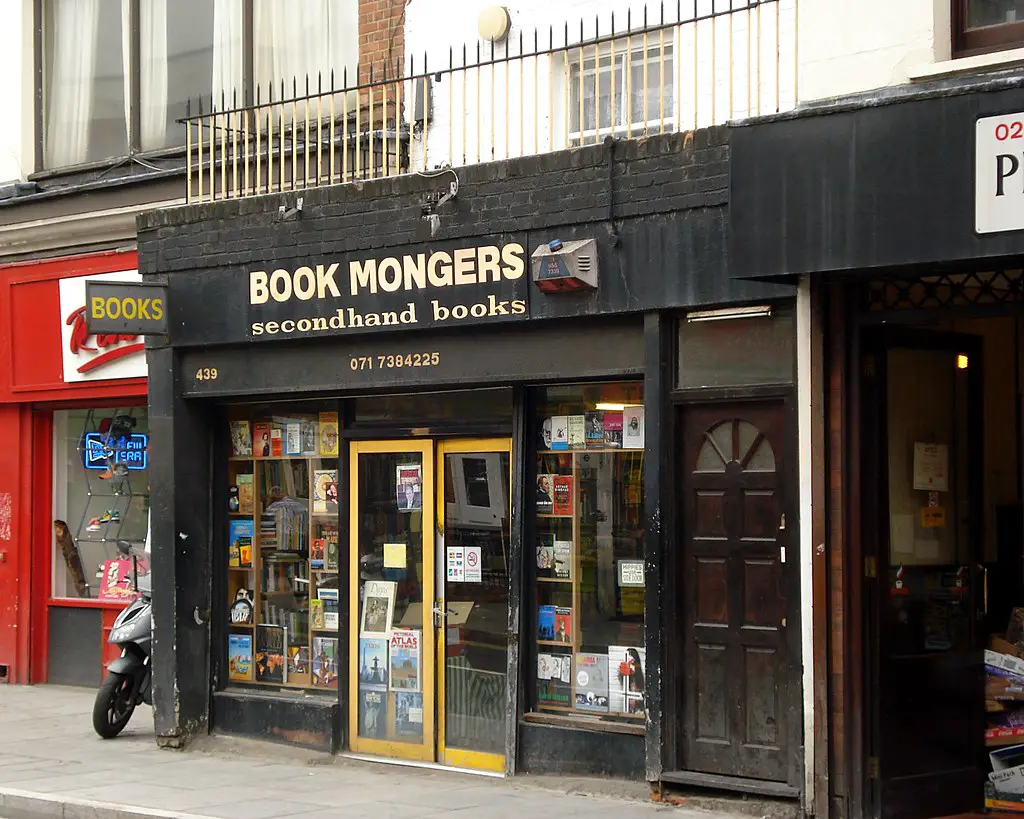 Also worth a look is Brixton Market Books for more affordable reads. It's a great place to idle away an afternoon scouring stalls of fiction, non-fiction, art books and more.
Location: Multiple including Bookmongers – 439 Coldharbour Lane
Admission: Free
Opening Times: Hours vary, typically 10am – 6pm
12. See a Show at The Ritzy Cinema
Brixton's historic Ritz Cinema opened in 1911 and still shows the latest film releases alongside indie flicks and cult classics.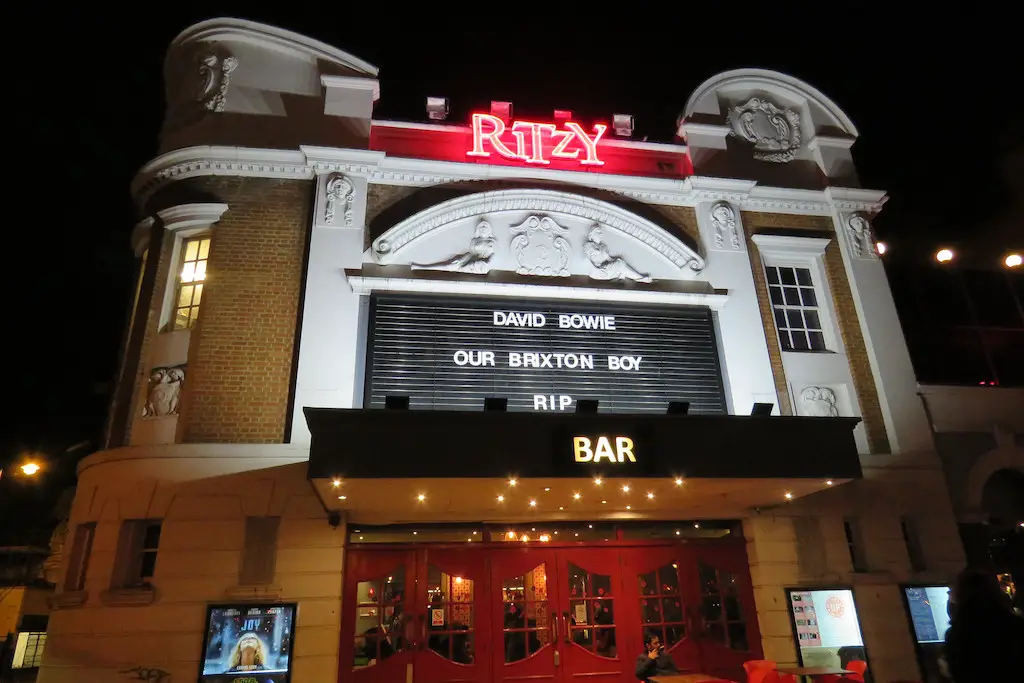 Get into the art deco opulence and catch a screening in one of the smaller theaters for a more intimate viewing experience. Film buffs will enjoy sinking into the vintage seats to catch indie flicks and cult classics on the big screen.
There's also a nice cafe and bar onsite when you want to discuss the movie over a glass of wine. Check what's playing during your trip for a fun night out in true cinematic style.
Location: Brixton Oval, Coldharbour Lane
Admission: £4.99 – £15.50
Opening Times: Daily, first screening 11am, last screening around 10pm
13. Take a Yoga Class in Brixton
Incorporating yoga into your Brixton itinerary is a fabulous way to find your zen amongst the energy of the city. There are several excellent yoga studios and classes held in unique spaces like Pop Brixton.
For a rejuvenating yoga Brixton London experience, visit The Shala yoga studio. Conveniently located right by Brixton Station, their skilled teachers lead powerful Vinyasa and Hatha yoga flows in a tranquil studio space.
All levels are welcome at their diverse class schedule. Try Rise and Shine for an invigorating morning session, or unwind after a day of exploring with a Gentle Yoga class set to soothing playlists.
The Shala's expert adjustments and spiritual approach will have you leaving in a state of bliss. Come as you are and find your flow.
Location: Unit SC, 1st floor, Brixton Village, Coldharbour Lane
Admission: Drop-in £10 – £15
Opening Times: Classes daily, schedule varies
14. Walk in David Bowie's Footsteps
No trip to Brixton would be complete without paying homage to its most famous son – the late great David Bowie. Stroll by the David Bowie memorial mural on Tunstall Road to view colorful tributes to the pioneering musician.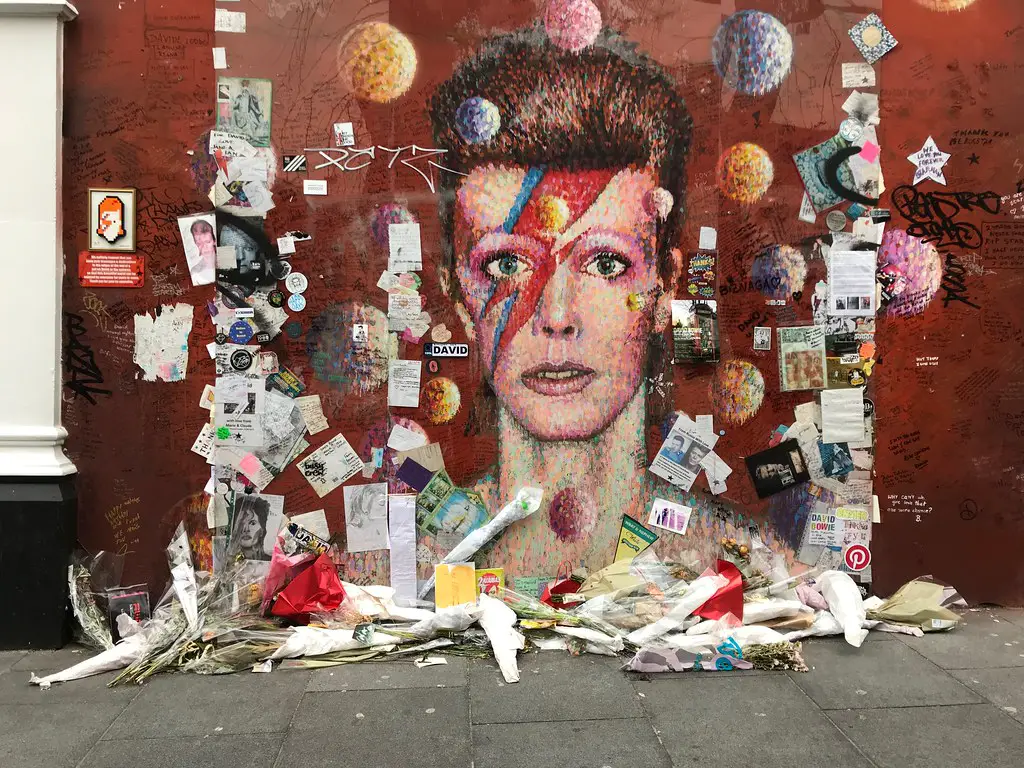 Look for other Bowie nods like the lightning bolt sign outside his childhood home on Stansfield Road. Stop on Brixton Road to snap a photo next to the red telephone box adopted in his honor.
End at Jimmy C's modest music venue, where Bowie first took the stage as an unknown artist in 1969 before rising to intergalactic fame.
You can even take a walking tour and step back through the humble beginnings of Bowie's cosmic career and legacy that lives on today. Brixton remembers its gifted starman.
Location: Tunstall Road, Stansfield Road, Brixton Road
Admission: Free
Opening Times: Always accessible
🚶🏽‍♂️Take the David Bowie Walking Tour
Music lovers will appreciate this walking tour of David Bowie's London. Starting in Brixton, you'll see the home where the singer was born, some of the venues he played in the early days, and a local memorial.
You'll then move on to Soho, a neighborhood rich in music history, where Bowie's career took off. By walking in David Bowie's footsteps, you'll gain insight into a remarkable artist while getting to see London in a new light.
Explore London on a walking tour of sites linked to David Bowie
Gain insight into the musician by tracing his London roots
Stand in the spot where a famous Bowie album cover was shot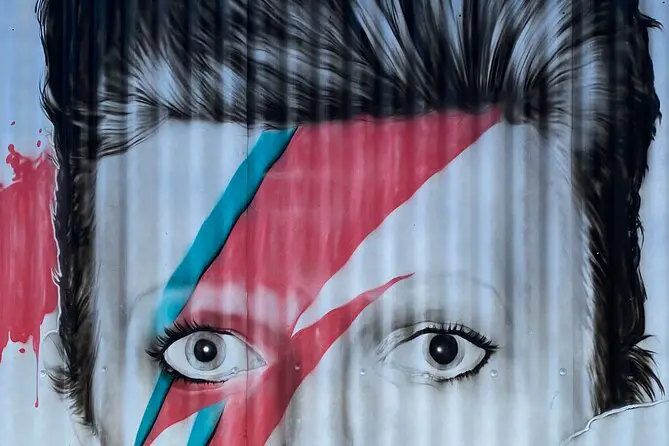 15. Laugh at Comedy at The Effra Hall Tavern
Brixton has a buzzing stand-up comedy scene largely thanks to The Effra Hall Tavern. This intimate pub venue hosts both seasoned comics and up-and-coming talent most evenings.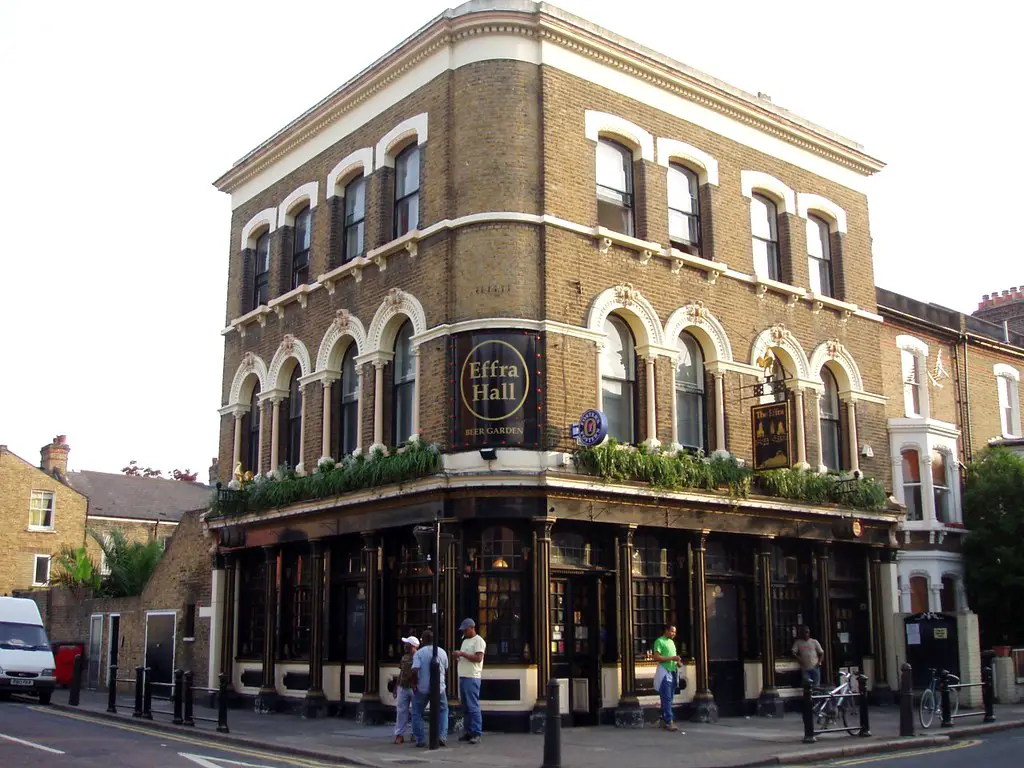 Have dinner in the cozy pub downstairs before heading up to the theatre for laughs galore. An affordable alternative to the London comedy circuit. You're sure to leave with cheeks aching from giggling!
Location: 38 Kellett Road
Admission: Free – £15
Opening Times: Comedy shows most nights 8:30pm – 10:30pm
16. Wander around West Norwood Cemetery
Venture to the sprawling Gothic grounds of West Norwood Cemetery for a peaceful wander amid ornate tombs and mature trees. Founded in 1837, this historic cemetery is the burial site of many notable Victorians.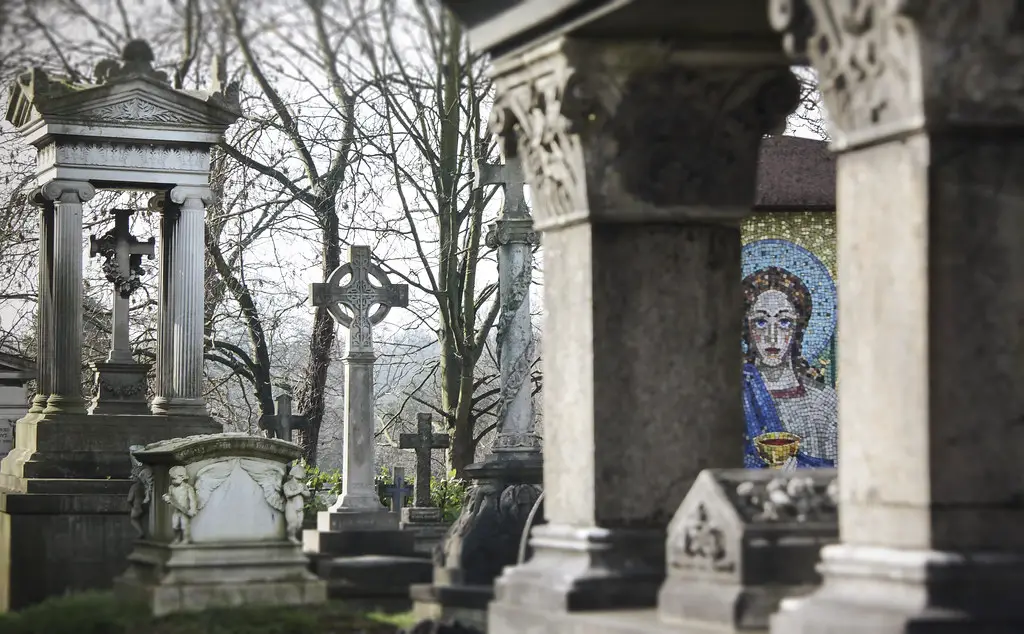 Look out for grand mausoleums adorned with statues, as well as war graves and wildflowers blooming in the lawn. Maps are available to guide you to famous graves. A serene spot away from the city rush.
Location: Norwood Road
Admission: Free
Opening Times: Daily 8.30am – 5.30pm April – September, 8.30am – 4pm October – March
17. Visit Historic Lambeth Town Hall 
Brixton is home to the grand Lambeth Town Hall, an impressive Grade II listed building dating back to 1908.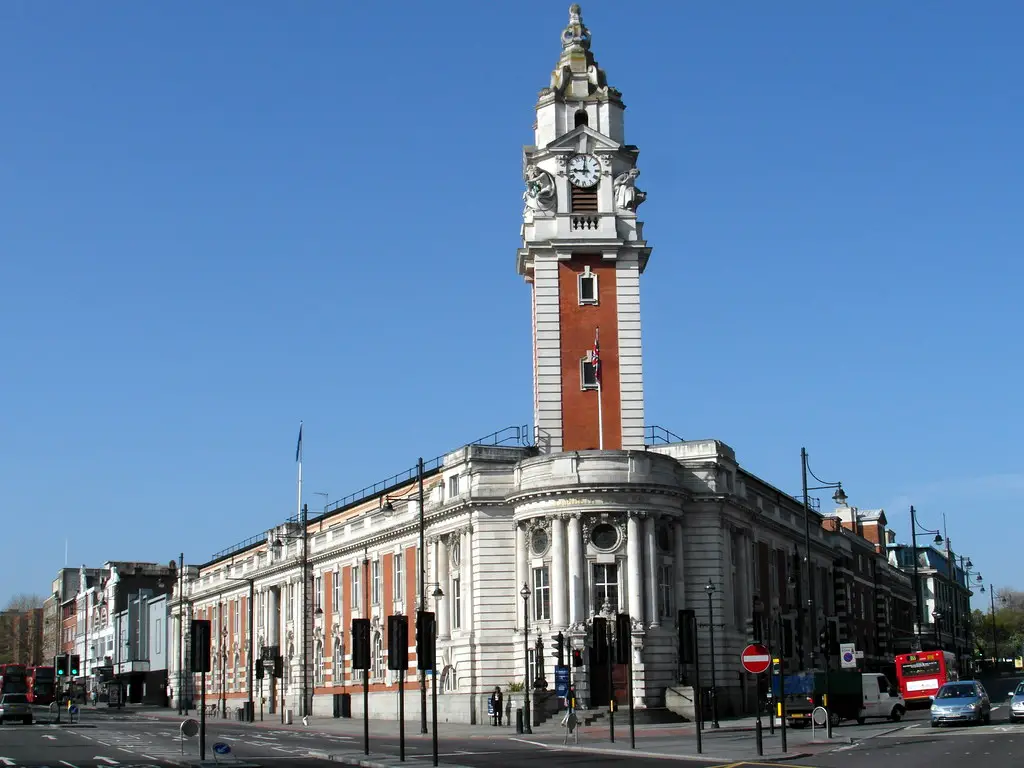 Step inside the grand entrance with its magnificent stone staircase and soaring atrium. Admire the ornate details like decorative tilework, carved pillars, and high-arched windows flooding the space with light.
On the walls you'll find historic portraits of former Lambeth mayors and large murals depicting important moments in the borough's history. Take time to appreciate the artistic craftsmanship throughout.
Join a free guided tour for insights into the town hall's Edwardian origins and renovations over the decades. Learn about its pivotal role in local governance and major community events held here.
Location: Brixton Hill, SW2 1RW
Admission: Free
Opening Times: Monday – Friday 9am – 5pm, closed weekends and bank holidays
18. Drink Beer at Craft Beer Co.
The UK's craft beer scene is booming and Brixton's Craft Beer Co. serves up an outstanding selection of independent brews on tap and in bottles. Pull up a bar stool and taste your way through their 30+ ever-changing options.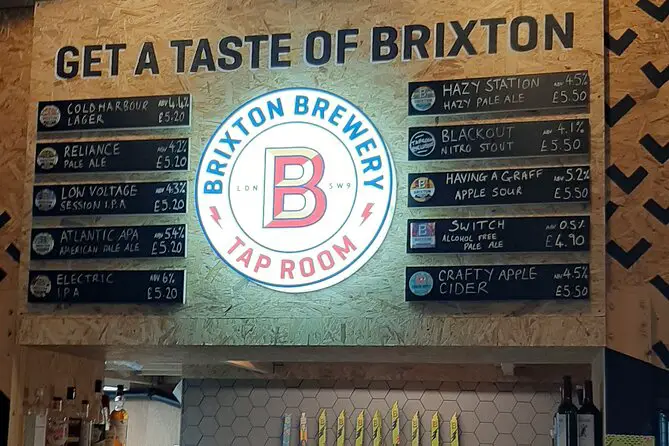 Knowledgeable staff will help you navigate the options – go for local London microbrews or sample international options from the US to Australia. Good brews without the pretentiousness.
Location: 11-15 Brixton Station Rd
Admission: Free
Opening Times: Mon – Fri 12pm – 12am, Sat 11am – 12am, Sun 12 – 10.30pm
Other recommended Craft Beer Taprooms, Breweries and Beer Gardens in Brixton:
Ghost Whale Brixton
Friendship Adventure Brewery
Brixton Brewery Tap Room
Craft Metropolis Brixton
Affinity The Grosvenor
Dogs Grandad Brewery
London Beer Lab, a microbrewery in Brixton where you can make your own beer!
Canopy Beer Co., Herne Hill (now closed)
Fan of beer? Check out the Brixton Beer Mile (aka Brixton Beer Trail), which features the above-mentioned spots.
🍺 Go Beer Tasting on a Brixton Craft Brewery Tour
An accredited Beer Sommelier and Certified Cicerone® offers a tutored beer tasting experience, where you will discover how sensory analysts and beer judges evaluate the qualities and styles characteristics in a glass of beer.
You will also come away with knowledge of the beer styles that you are tasting, their history, and evolution. This is a step up from a traditional tasting tour and elevates beer-tasting experiences to another level.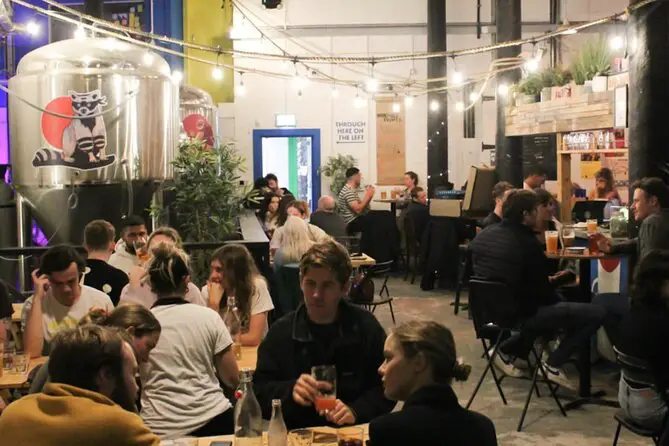 19. Bowl a Strike at Brixton Rec Bowling Lanes
For some family bonding time hit the bowling lanes at Brixton Rec. This entertainment complex also packs in pool tables, ping pong, arcade games, karaoke booths and a funky bar to keep everyone entertained.
The lighting rig above the bowling alley sets the tunes and colorful scene. Book ahead on weekends when the Rec gets busy with groups of friends. Awesome indoor fun when London weather disappoints!
Location: 27 Brixton Station Rd
Admission: £7.50 – £12 per person
Opening Times: Mon – Thu 9am – 11pm, Fri – Sat 9am – 2am, Sun 9am – 11pm
20. Photography at Brixton Photographic Society
Capture the spirit of Brixton through your own lens by joining a Brixton Photographic Society meetup. These free community events include photo walks, practical shoots, critiques, talks and exhibitions.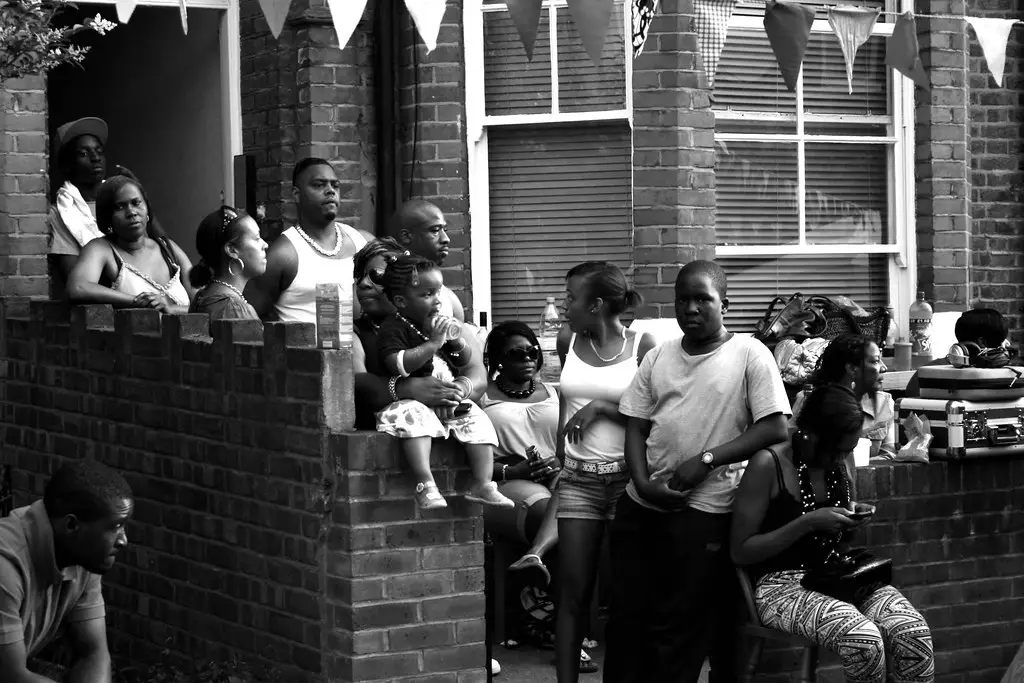 You don't need expert skills, just bring your camera and enthusiasm. It's a great opportunity to meet fellow photographers and find new perspectives on dynamic Brixton for a unique photowalk experience!
Location: Varies
Admission: Free
Opening Times: Club nights 2nd Monday of the month 7:30pm
21. Take a Tour of Brixton Prison
Get an inside look at life behind bars on a guided tour of Brixton Prison. Walk the Victorian wings once inhabited by infamous convicts like serial killer John Christie and corrupt politician Lord Archer.
Your knowledgeable guide will deliver intriguing insights into the harsh realities of prison routines and rules. An eye-opening look at British social history and justice in action. Just don't drop the soap!
Location: Jebb Avenue, Brixton
Admission: £20 per person
Opening Times: Selected Saturdays, time varies
22. Go Record Shopping on Record Store Day
Vinyl lovers rejoice – Brixton boasts some of London's best independent record shops! Whether you're into reggae, dub, soul, rock or indie there's vinyl gold to be found in Brixton Market's many music stores.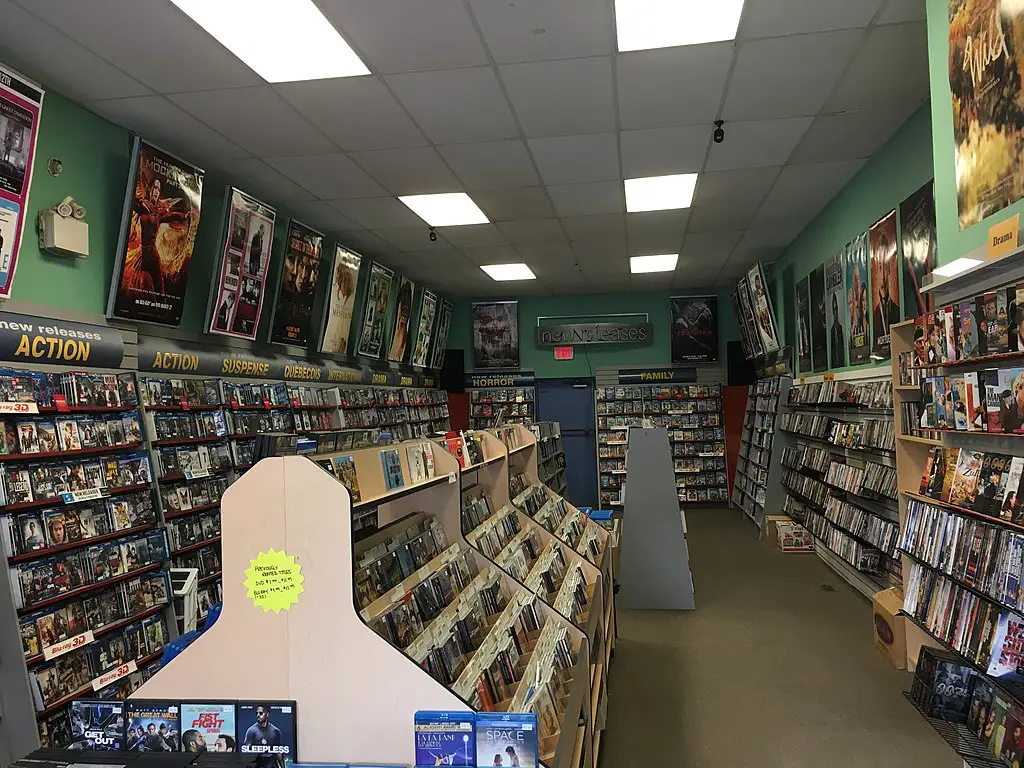 Vinyl junkies can dig for hours in the crates at Brixton Market's many indie record shops.
Time your visit to coincide with Record Store Day in April and you'll join queues of fellow crate diggers seeking limited edition releases. If you miss it, year-round the record shops offer expansive collections across any genre.
Location: Brixton Market & shops
Admission: Free
Opening Times: Last Saturday of April, times vary
23. Catch a Gig at Brixton Academy
Experience Brixton's legendary music scene in full force with a night out at Brixton O2 Academy. Since opening in 1929, this Grade II listed venue has hosted rock royalty from David Bowie to Amy Winehouse.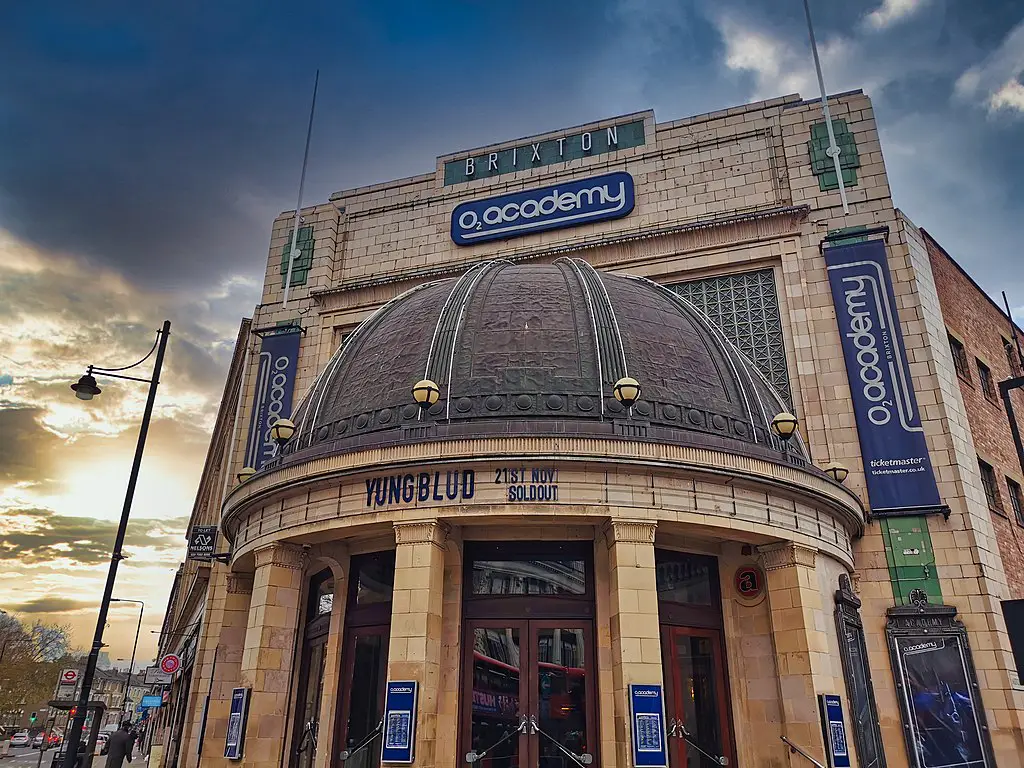 With a capacity of almost 5,000, the atmosphere is electric when seeing major acts on the Academy's hallowed stage. Intimate standing room means getting up close to the amped up action.
The lineup of local and international artists at Brixton Academy provides a can't-miss concert experience for music lovers. Lesser-known indie bands and DJs also grace the stage in one of London's most iconic gig venues. Check the Academy's events calendar during your visit and rock out! 
The nightlife doesn't stop when the music ends – stay on for club nights spinning hip-hop and dance anthems at O2 Brixton London Academy.
Location: 211 Stockwell Rd
Admission: £20 – £50
Opening Times: Depends on gig schedule
👉 See also: Electric Brixton London is another popular music venue and one of Brixton's leading nightclubs.
24. Dig into Literature at Brixton Tate Library
Pop into the historic Brixton Tate Library for a literary escape and to admire the ornate architecture. Founded in 1897 by philanthropist Sir Henry Tate of Tate Galleries fame, the library still serves the community today.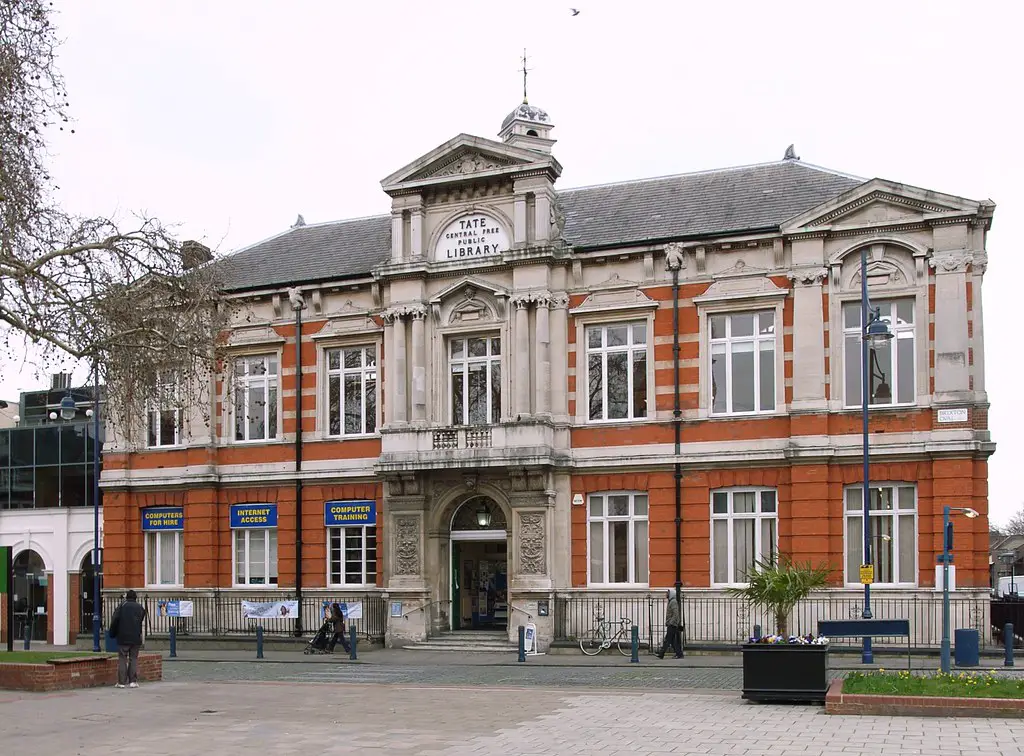 Browse the collection of over 27,000 fiction and non-fiction titles. Cozy up on leather sofas under the domed stained glass ceiling. Attend one of their author talks, children's reading hours, or other events.
Take the spiral staircase up to appreciate the handsome curved balconies overlooking the main reading room. An inspiring setting for turning pages! 
Don't forget to peek at the bronze bust of Sir Henry Tate himself keeping watch near the entrance.
Location: Brixton Oval SW2 1JQ
Admission: Free
Opening Times: Mon-Thurs 9am-8pm, Fri-Sat 9am-5pm
25. Have a Pint at The Prince of Wales
For a proper London pub experience, cozy up with a pint at The Prince of Wales in central Brixton. This traditional watering hole has been serving locals since 1856 with its classic British décor and ever-flowing taps.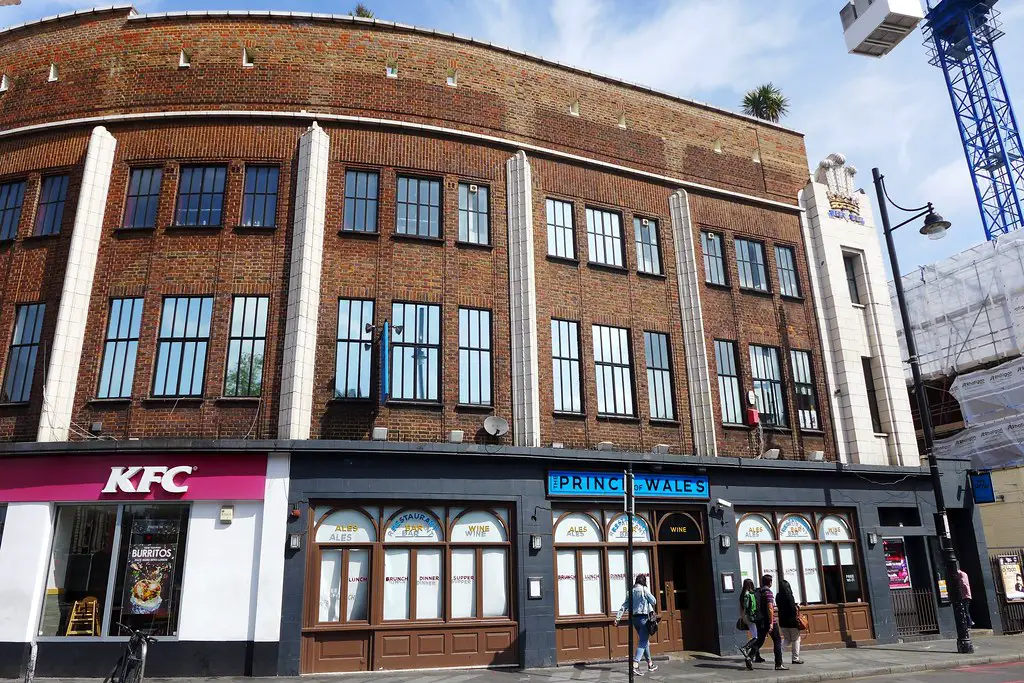 Choose from their frequently changing selection of cask ales and local craft beers – the bartender will happily recommend the best option. Soak up the friendly vibe while enjoying live music or classic pub trivia nights.
Tuck into hearty pub classics like fish & chips and bangers and mash in the dining area. With its dark wood interiors, snug booths, and pops of color, The Prince hits all the right nostalgic notes. The perfect place to rest your feet after exploring Brixton!
Location: 467-469 Brixton Rd
Admission: Free
Opening Times: Mon-Thurs 12pm-12am, Fri-Sat 12pm-1am, Sun 12pm-11:30pm
26. Urban Beekeeping at Brixton Buzz
Get a taste of urban beekeeping at Brixton Buzz – a community project aiming to spread awareness through honey tastings, workshops, and public apiaries.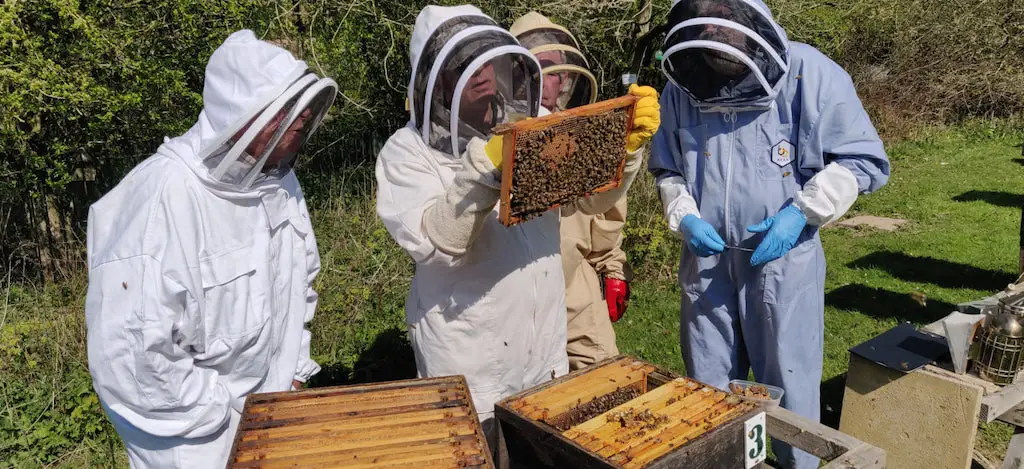 Walk through their wildly flowering garden to see buzzing hives first-hand. Sign up for one of their regular beginner-friendly classes to try your hand at beekeeping while learning how important pollinators are to the environment.
Bring home a jar of their hyperlocal raw London honey harvested right in Brixton, available at onsite markets. A sweet way to help sustain city biodiversity!
Location: Blenheim Gardens Wildlife Garden, off Brixton Water Lane
Admission: Free, classes £10
Opening Times: Always accessible, office hours Mon-Fri 9am-5pm
27. Catch Rugby Fever at Brixton RFC
See fast-paced rugby union action up close by attending a match at Brixton Rugby Football Club. Since 1882, the historic club has promoted community sport and today fields several men's, women's and youth teams.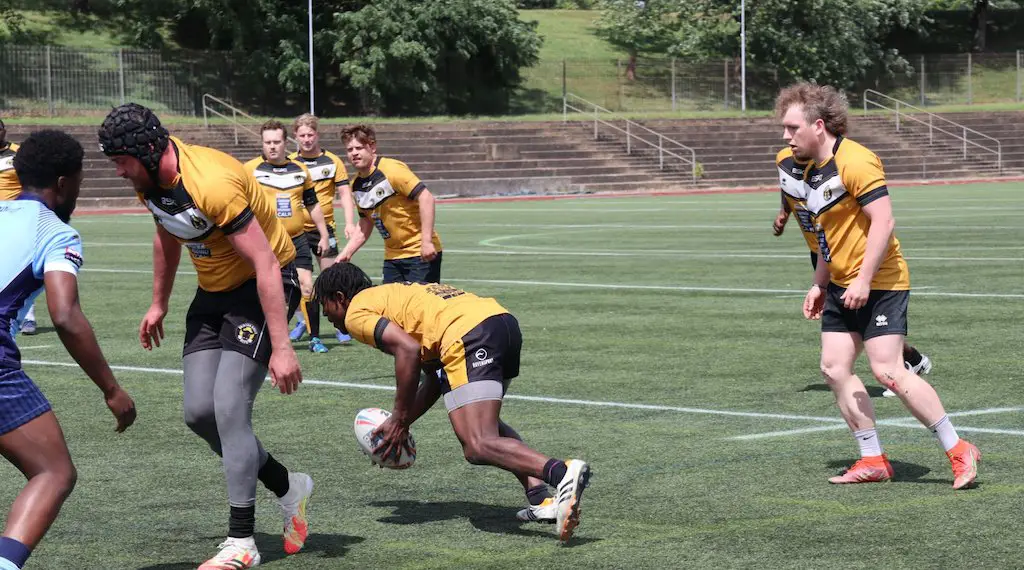 Head to Reg Johnson Field and grab a spot in the stands bar for nail-biting rugby under Friday night lights. With cheap drinks, lively crowds, and high-adrenaline competition on the pitch – you're sure to feel the sporting passion.
Don't miss the opportunity for photos with players post-match. A fun way to experience grassroots sport alongside diehard Brixton fans!
Location: 149 Brixton Hill
Admission: Match tickets from £5
Opening Times: Home matches on Saturdays 1pm, with added Friday night games
Brixton London FAQs:
Below are some commonly-asked questions about Brixton
Is Brixton a good area in London?
Brixton is a vibrant and diverse area known for its markets, Caribbean culture, music scene, arts, and nightlife. It has a rich history and an authentic, lively atmosphere.
What is Brixton London known for?
Brixton is famous for its bustling street markets, especially Brixton Market, which sells produce, food, music and more. It also has a thriving music venue scene and is considered the birthplace of British reggae.
Is Brixton good for tourists?
Brixton offers an edgy, multicultural experience away from the traditional tourist trail. From restaurants to clubs, street art tours to music gigs, there's plenty for visitors to enjoy.
Why are there so many Jamaicans in Brixton?
Brixton has had a sizable Jamaican community since the Windrush generation of immigrants arrived in 1948. Many settled here and seeded the area's Caribbean culture.
Why is Brixton called Angel Town?
Angel Town was the name of a popular nightclub and street art mural that emerged in Brixton in the 1980s. The name referenced the area's gang and crime reputation at the time.
Is Brixton a nice neighborhood?
Parts of Brixton are undergoing gentrification but it retains a gritty, creative vibe. With iconic architecture, indie shops and a lively local community, Brixton has a unique appeal.
Is Brixton London dangerous?
Brixton has struggled with crime at times but is much safer today. Still, visitors should exercise normal caution in a large city, especially at night. Most will find Brixton an intriguing, welcoming area.
Is Brixton an expensive area?
Housing and amenities in Brixton are quite affordable compared to central London. It offers value for visitors on a budget.
🏨 Where to Stay in Brixton?
Below are my top recommendations on where to stay in Brixton:
📍$ Budget option: Self-countained En-suite Bedroom (double room with garden view) – Superb 9.2
📍$$$ Luxury option: Luxury Apartment (3-Bedroom Apartment) – Exceptional 10
Brixton London Map 
If you ever wondered where is Brixton London, this interactive map shows you its location. Check out the different landmarks and places around Brixton.
Brixton Tourist Information
How to get to Brixton
London Heathrow, London Gatwick and London City Airports all serve London. Airport taxis charge between £30-50, and they may charge extra for waiting. It's highly recommended to book in advance here.
What zone is Brixton in London?
Brixton is in South London in Zone 2 of the London Underground network. It is easily accessible by public transport from central London and airports.
Getting around London
By Tube (Underground): The Victoria line serves Brixton Underground Station, with trains from major hubs like Victoria, Oxford Circus and King's Cross St Pancras taking 15-20 minutes. Access the area also via the Northern line at Stockwell Station.
By train: Overground trains from London Bridge/Waterloo connect to Brixton mainline rail station.
By bus: Useful buses include the 3, 35, 37, 45, 59, 109, 118, 133, 159, 196, 250, 322, 333, 345.
Brixton London weather
Weatherwise, Brixton has moderate seasons like the rest of London. Summer highs around 22°C, winter lows averaging 6°C. Rainfall is spread throughout the year.
Why is Brixton so famous?
Vibrant culture – Brixton has a rich multicultural identity stemming from its diverse immigrant communities over the decades. It's known for its Caribbean culture, food, and music in particular.
Buzzing nightlife – Brixton has a thriving nightlife scene fueled by intimate gig venues, happening bars and energetic clubs playing everything from live bands to electronic music.
Iconic music history – Brixton has an iconic music heritage as the birthplace of David Bowie and home to legendary concert venues like Brixton Academy where many iconic bands have played.
Cool arts and creativity – Brixton has an abundance of street art, independent galleries and creative spaces that highlight its artsy vibe. It attracts musicians, artists, writers and more.
Brixton Market – The sprawling outdoor markets are famous for the diversity of goods and cuisines, from exotic ingredients to vintage fashion and arts. A highlight experience.
Non-conformist and radical history – Brixton has a long counter-cultural history as a hotbed of alternative lifestyles, progressive politics and radical thinking.
Film location – Brixton's gritty urban landscape, streets and markets have provided the backdrop to many famous films, music videos and TV shows over the decades.
Download your FREE 20-page Travel Planner Guide
And get access to all my best budget travel tips, checklists, additional freebies, and more.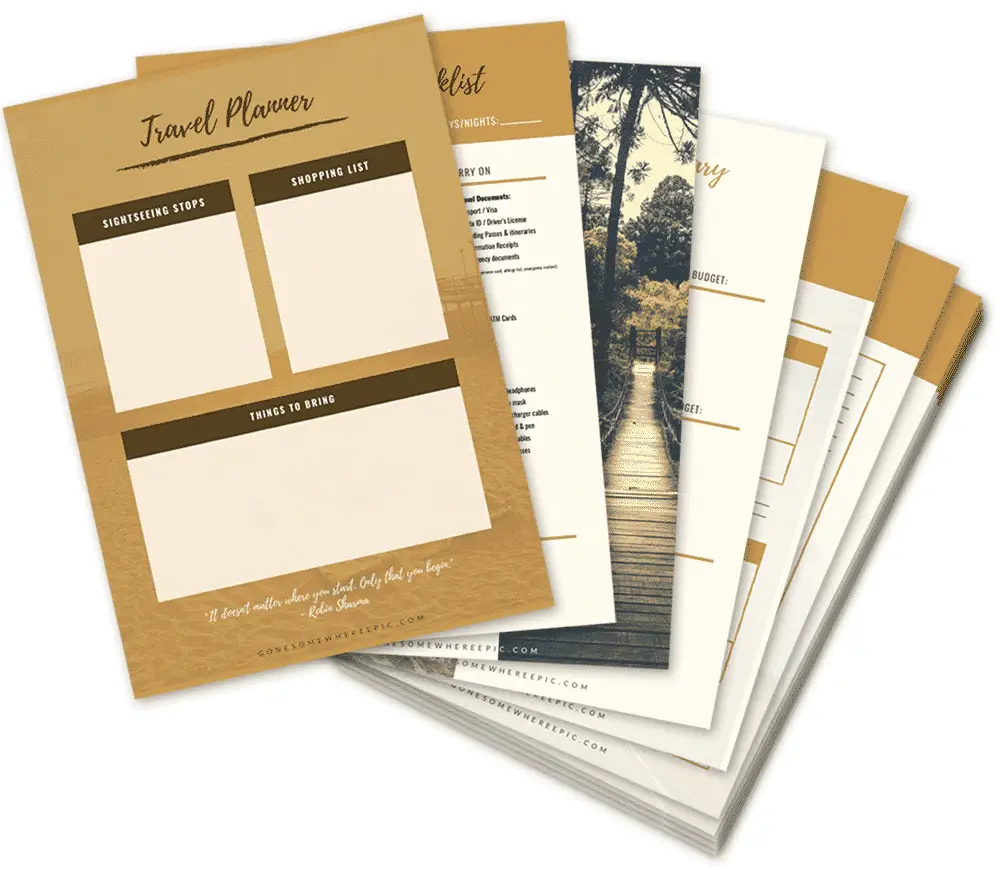 Summary: Brixton Things to Do
So there you have it – 27 awesome things to see and do around Brixton, London!
From street food feasts to swinging nightlife, and historical sites to cool culture, Brixton delivers an authentic urban experience beyond the obvious London attractions.
By spending time exploring local markets, galleries, venues, and parks you'll gain a deeper insight into just what makes this neighborhood tick.
With so many options for eating, drinking, browsing, creating, and being entertained you're guaranteed to fall in love with Brixton's irresistible vibes.
This eclectic area has something to offer every taste and budget. Whether traveling solo, as a couple, or with kids, use this guide to make sure you catch the highlights.
Further Reading: England posts
You may also like: