Malta Scuba Diving: A Guide to Dive Sites in Malta, Gozo and Comino
Are you a scuba diving enthusiast looking for your next underwater adventure? Look no further than Malta! This stunning Mediterranean archipelago offers some of the best scuba diving experiences in Europe, with crystal clear waters, fascinating marine life, and intriguing WW2 shipwrecks waiting to be explored.
Malta is home to a diverse range of dive sites, each with its own unique characteristics and attractions. From the famous Blue Hole and Inland Sea in Gozo to the Santa Maria Caves in Comino, there is no shortage of exciting places to discover beneath the waves. Whether you're a beginner or an experienced diver, there is something for everyone in Malta.
In this guide, we'll take you on a journey through the top dive sites in Malta, Gozo and Comino. We'll give you all the information you need to plan your perfect scuba diving holiday, from where to find the best dive schools to what marine life you can expect to encounter.
So grab your wetsuit, strap on your fins and let's dive into the underwater world of Malta!
Malta tourist information
Weather: The weather is hot most of the year in Malta, though it does get a little cooler in the winter months. In peak summer months, it can regularly hit 35 degrees celsius in the day, and around 25C at night.
Airport: Malta International Airport Luqa (MLA) is the airport that serves the Maltese islands. Airport taxis charge a flat rate of €20 for a single fare, however they may charge extra for waiting. It's highly recommended to book in advance here. 
Car rental: You can hire a car from any of the major tourist spots like Sliema, Qawra, Bugibba, and St. Paul's Bay, as well as from the airport. People drive on the left-hand side in Malta.
Good to know:
As soon as you land in the airport, get yourself a 7-Day Tallinja Explore Card. It costs €21 and gives you unlimited travel on buses all over Malta (including night services).
Malta Scuba Diving Map
Malta Scuba Diving: A Guide to Dive Sites in Malta, Gozo and Comino
👉 Short on time? Skip the diving course and go straight to scuba diving with this personalized, half-day package that includes professional instructor and is suitable for divers of all levels (including first-timers). Purchase your tickets today and prepare yourself for the most unforgettable experience!
When is the best time to go diving Malta? 
Are you wondering when is the best time to go? Well, it all depends on what kind of diving experience you're looking for.
If you're a fan of warm waters and sunny skies, then the summer months, from June to September, are the perfect time to explore the underwater world of Malta. During this time, the sea is at its warmest, reaching up to 26°C (79°F), and visibility is often crystal clear, allowing you to see a variety of marine life up close and personal.
But don't worry if you prefer cooler temperatures and a quieter diving experience. Spring, from March to May, is a great time to visit Malta, when the water is cooler but still comfortable at around 15-20°C (59-68°F). This is the perfect time to see schools of fish and other marine creatures that migrate through the Maltese waters during this period.
If you're feeling adventurous and want to explore the underwater world of Malta in a different light, then the autumn and winter months, from October to February, are the perfect time to go diving. Sure, the weather may be cooler and wetter, and the sea can be a bit choppy, but there are fewer tourists, meaning less crowded dive sites and a more peaceful diving experience.
So, whether you're a warm-water lover or prefer a cooler, quieter diving experience, Malta has something to offer all year round.
What diving level do I need to be? 
What level of diving certification do you need? Well, the good news is that you don't need to be an advanced diver to enjoy the stunning dive sites in Malta.
To scuba dive in Malta, you need to have at least an Open Water Diver certification or equivalent. This means that you have completed a training program that covers the fundamentals of scuba diving, including diving theory, equipment, and safety procedures. If you're not certified yet, don't worry! There are many scuba diving courses in that offer lessons for all levels, from beginner to advanced.
For those who are new to scuba diving, you can start with a Discover Scuba Diving program, where you'll receive a brief introduction to diving theory and then have the chance to practice your skills in a pool or shallow water dive. This is a great way to dip your toes into the world of scuba diving and see if it's something you want to pursue further. 
➤ New to diving? No problem! Book a private half-day diving excursion below with a professional instructor:
Essential Item: Since the water on Malta has a bitter taste, you may find yourself buying small bottles of water at €2 each. Carry a Water-to-Go Filter Bottle with you instead. Not only will it filter any water you put into it, it will also save you money and help save the planet from plastic waste (bonus!)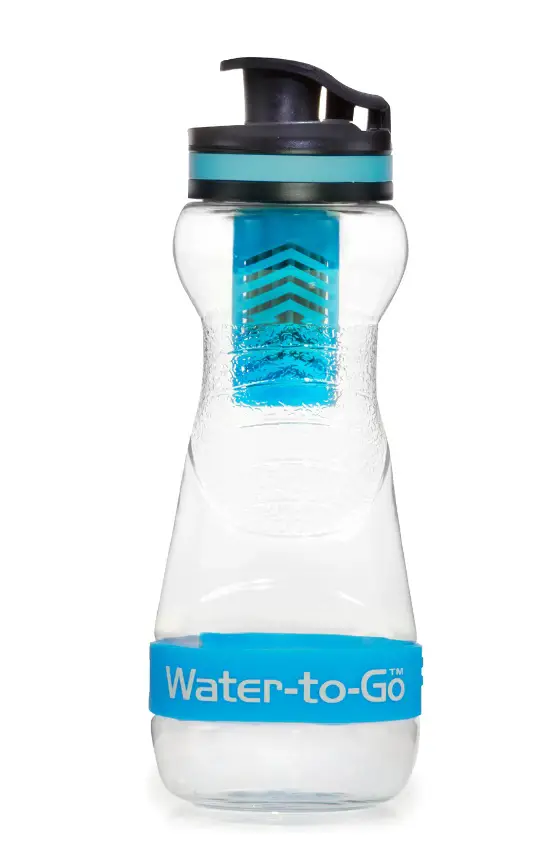 Best Dive Sites in Malta, Gozo and Comino
1. Blue Hole and Coral Gardens, Gozo
Let's start with the best scuba diving spots in Malta. The island's coastline is blessed with several excellent dive sites, but if you're looking for the best, you can't go wrong with the Blue Hole.
Located on the island of Gozo, this natural 10-meter-wide natural limestone formation drops down to 26 meters and is a dive site that's famous among the diving community for its stunning underwater scenery. As you descend into the clear blue water, you'll pass through an archway before reaching a vertical chimney that opens up into a large cave. You'll find an abundance of marine life here, including moray eels, octopuses, and even barracuda.
2. Santa Marija Caves, Comino
Situated on Comino Island, the Santa Marija Caves are a network of underwater caverns, tunnels, and swim-throughs. The dive site is known for its crystal-clear waters and unique rock formations and is home to a variety of marine life like lobsters, octopuses, and nudibranchs. Divers can explore the caves and tunnels, filled with light and shadow play, providing an extraordinary diving experience.
➤ Looking for things to do on Comino Island? Here's my guide to the famous Blue Lagoon and other things to see and do on Comino.
3. Um El Faroud Shipwreck, Malta
The Um El Faroud is a sunken oil tanker that was intentionally scuttled off the coast of Malta in 1998 to create an artificial reef. It sits upright on the sandy bottom at a depth of around 35 meters, and divers can swim through its engine room and cargo holds, which are home to a wide variety of marine life including schools of fish, octopuses, and eels.
4. Cirkewwa, Malta
Located on the northwestern coast of Malta, Cirkewwa is another popular diving site known for its stunning underwater topography, with several interesting formations including steep drop-offs, caverns, arches, and swim-throughs. Divers can explore the nearby reef, which is home to an abundance of marine life like barracudas, moray eels, cuttlefish, and seahorses.
➤ Tip: while you're in the region, check out the Popeye Village – Malta's most popular attraction, near Cirkewwa.
5. HMS Maori Shipwreck, Malta
The HMS Maori is a British destroyer that was sunk by German bombers in 1942 during World War II. It now rests on the seabed off the coast of Valletta at a depth of around 16 meters and is a popular site due to its historical significance, for both recreational and technical divers. Divers can explore the ship's remains, which are covered in colorful corals and sponges and provide shelter for a variety of marine life.
6. Lantern Point, Comino
Located on the southern tip of Comino Island, Lantern Point is a popular dive site for advanced divers due to its strong currents. The dive site is named after a lantern that used to be located on the headland overlooking the bay. This lantern was used as a navigational aid for ships entering the bay but has since been removed. Today, divers can explore a number of underwater features at Lantern Point, including swim-throughs, walls, and caves.
What will I see diving in Malta?
As you dive into the crystal-clear blue waters, you'll be greeted by a plethora of colorful marine life that'll make your heart skip a beat.
You might catch a glimpse of the Maltese octopus, which is known for its unique ability to change its color and texture to blend in with its surroundings. And keep your eyes peeled for the vibrant damselfish, with its bright blue and yellow scales shimmering in the sunlight.
As you explore deeper into the depths, you might even come across the majestic seahorse, gracefully gliding through the water with its curly tail and delicate fins. If you're lucky, you might spot a curious loggerhead turtle, lazily swimming by with its wise old eyes.
But it's not just the animals that make diving in Malta such an unforgettable experience. The underwater landscapes are just as awe-inspiring, with ancient shipwrecks and colorful coral reefs teeming with life. You might even stumble upon an underwater cave, adding an extra layer of adventure to your dive.
Malta Gozo and Comino Dive Centers
One standout option is the Aquatica Dive Centre in St. Paul's Bay. These guys are true professionals, with a passion for diving that's infectious. They offer a range of courses and dives, from beginner to advanced, so you can choose the experience that suits you best.
Next up is Gozo. Malta's sister island is a big player in the diving world. One of the top dive centers on the island is Atlantis Gozo. These guys have been around for over 20 years, so they know their stuff. They offer a variety of dives, including the famous Blue Hole, and they have a team of friendly and knowledgeable instructors who will make sure you have an unforgettable experience.
Last but not least, we have Comino. This tiny island between Malta and Gozo may be small, but it's home to some of the most crystal-clear waters in the region. The best way to explore the underwater world of Comino is with the Comino Dive Centre. These guys offer a range of dives, from shallow to deep, and they have a team of experienced instructors who will make sure you feel safe and comfortable throughout your dive.
Popular Diving Courses in Malta and Gozo
Let's start with the beginners. If you're new to diving, the PADI Open Water Course is a great place to start. This course will teach you all the basics of scuba diving, from how to breathe underwater to how to navigate the open sea. Most dive centers in Malta and Gozo offer this course, and it usually takes around 3-4 days to complete.
➤ Want to try diving without taking a course? You can skip the course and book a beginners diving excursion here with a professional instructor.
If you're already a certified diver and looking to take your skills to the next level, then the PADI Advanced Open Water Course is the way to go. This course will introduce you to new types of diving, such as wreck diving and night diving, and will give you the confidence and skills to tackle more challenging dives. The course typically takes 2-3 days to complete.
For those who are already advanced divers, there are a variety of specialized courses to choose from. If you're interested in underwater photography, the PADI Digital Underwater Photography Course is a great option. This course will teach you how to capture stunning underwater images and how to edit them to perfection. Another popular course for advanced divers is the PADI Rescue Diver Course. This course will teach you how to prevent and manage dive emergencies and how to become a more confident and responsible diver.
How to Get to Malta, Gozo and Comino
You have a few options, but the easiest and most common way is to fly. Malta has its own international airport, which is conveniently located a few kilometers from the capital, Valletta. You can fly into Malta from many major European cities, as well as a few cities in North Africa and the Middle East.
If you want to explore Gozo and Comino as well as Malta, you'll need to take a ferry. Don't worry, it's a quick and easy trip, and you'll get to enjoy some stunning views of the Mediterranean along the way.
Diving on Gozo
Once you're on Gozo, there are a few different ways to get around. You can rent a car or scooter if you're feeling brave, but be warned – the roads are narrow and winding, so it's not for the faint of heart. Alternatively, you can take a bus or even hire a private driver to take you around.
Diving on Comino
To get to the diving sites on Comino Island you first need to take the ferry from Malta to Comino. You'll arrive at the Blue Lagoon and from there its a short walk to the diving sites.
Don't forget to book travel insurance
It goes without saying really that when you travel the world, travel insurance is super important.
I never always bothered though. For years I travelled without insurance as I thought, "what could happen?"
Well, I once got my bag stolen in Vietnam and I had an electric shock in a hostel bathroom in Mexico. What if you're hiking up a mountain and your appendix suddenly bursts, leaving you in excruciating pain and requiring emergency treatment? Anything could happen.
I use SafetyWing for comprehensive cover and convenience at great prices on all my travels, and I never set out without it.
Malta Scuba Diving: FAQs
What kind of marine life can I expect to see when diving in Malta?
Malta is known for its diverse marine life, including octopuses, groupers, moray eels, barracudas, sea breams, seahorses, and a variety of colorful fish such as wrasses and parrotfish. You may also encounter larger species such as dolphins and even sea turtles if you're lucky.
Are there any particular dive sites in Malta that are known for certain types of marine life?
Yes, some dive sites in Malta are known for particular species. For example, the Blue Hole and the nearby Chimney in Gozo are popular spots to see octopuses and barracudas, while the Cirkewwa Reef is known for its resident seahorses.
What is the best month for diving in Malta?
Malta is a year-round diving destination, but the summer months between June and September are considered the best time to dive due to the stable weather conditions. The average sea temperature during this period ranges between 25-27°C, making it perfect for both novice and experienced divers. Even in the winter months, the sea temperature does not drop below 13°C, and the climate is similar to an average North European summer.
Is the visibility good when diving in Malta?
Yes, the visibility in Malta is generally very good, with underwater visibility often reaching up to 30 meters or more in some areas.
Are there any wrecks to dive in Malta?
Yes, scuba diving wrecks in Malta is exactly what is well known, including the famous HMS Maori, a British destroyer sunk during World War II, and the Um El Faroud, a Libyan oil tanker sunk in 1998. There are many other wrecks to explore as well.
What is the water temperature like in Malta?
The water temperature in Malta varies depending on the time of year, ranging from around 14°C in the winter months to 26°C in the summer. You'll typically want to wear a wetsuit when diving in Malta, especially during the winter months.
Is diving in Malta suitable for beginners?
Yes, there are many dive sites in Malta that are suitable for beginners, with shallow dives and calm conditions. However, there are also more advanced dive sites for experienced divers.
Can I go diving in Malta all year round?
Yes, you can go diving in Malta throughout the year. However, the peak diving season is typically from April to November, when the water is warmer and the weather is more favorable.
What should you pack for your visit to Malta?
Another thing to keep in mind is that the weather can be a bit unpredictable, so it's always wise to pack for all seasons. Here are the Blue Lagoon essentials: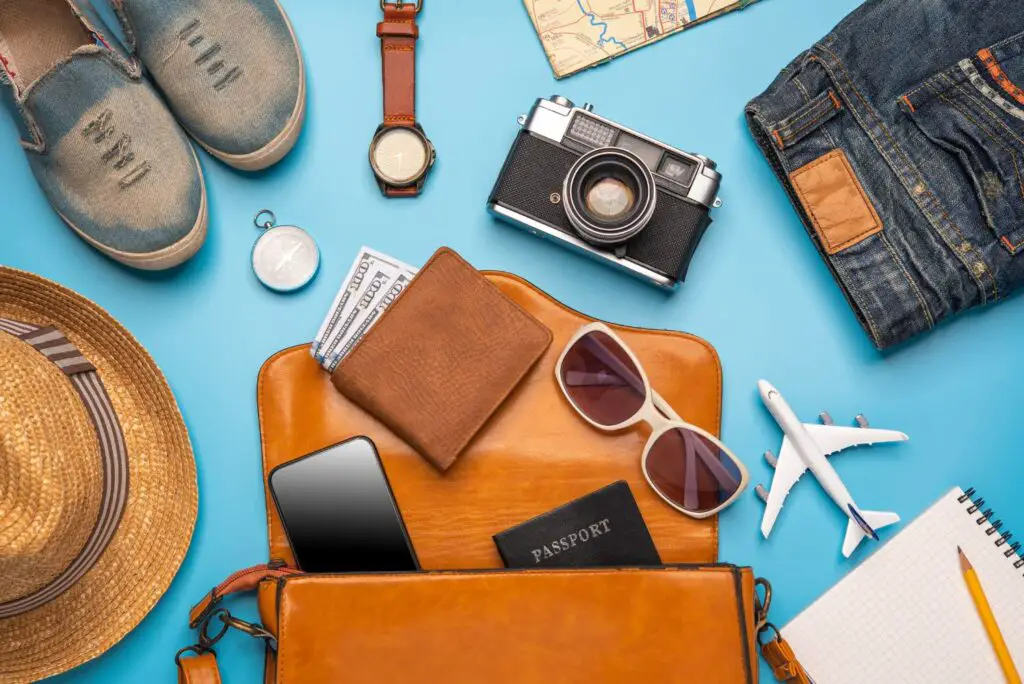 Book Your Trip: Top Tips
🏨 Accommodation: I recommend booking.com
✈️ Flights: for the cheapest flights, I use Skyscanner
🚗 Rental Car: I always rely on Discover Cars
🛡️ Travel Insurance: for reliable and trusted cover, I use SafetyWing
🗺️ For all my best travel tips & advice, head over to my Travel Tools
Where to Stay in Malta
Below are some of my recommendations on where to stay in Malta:
📍$ Budget option (Malta): Paradise Bay Resort, Mellieha (double room with sea view, family-friendly) – Good 7.4
📍$$$ Luxury option (Malta): LABRANDA Riviera Hotel & Resort (double room with pool view, family-friendly) – Very good 8.2
📍$ Budget option (Gozo): All Nations Holiday Home (Deluxe double room with balcony & sea view) – Fabulous 8.7 
📍$$$ Luxury option (Gozo): Fort Chambray (Luxury apartment, family-friendly) – Exceptional 9.5
For a complete guide on the best accommodation options to suit your needs and budget, head over to my post: Where to Stay in Malta.
Looking for something more authentic? You can find great deals on vacation homes at Vrbo – use the widget below to search and book a rental place:
Wrap up: Malta Scuba Diving
Well, fellow underwater enthusiasts, that concludes my deep dive into the wonderful world of Malta scuba diving. From the crystal-clear waters of Comino to the breathtaking Blue Hole, we've explored some of the best dive sites this Mediterranean gem has to offer.
Whether you're a seasoned pro or a newbie looking to take the plunge, Malta is a must-visit destination for any scuba diver. With its warm, turquoise waters teeming with marine life and a rich history to explore, there's something for everyone.
But diving in Malta isn't just about the sites themselves. It's also about the people you meet along the way. The local dive shops and instructors are some of the friendliest and most knowledgeable around, making your underwater adventures all the more enjoyable.
So if you haven't yet experienced the thrill of diving in Malta, what are you waiting for? Grab your gear, book your flight, and get ready for an unforgettable underwater adventure. I guarantee you won't be disappointed!
Traveling to Malta soon?