Malta Scuba Diving: Guide to Dive Sites in Malta, Gozo and Comino (+ 8 Best Spots)

Looking for the best Malta scuba diving places?
With its crystal clear waters, underwater caves, fascinating WW2 shipwrecks, and diverse marine life, Malta is a scuba diver's paradise.
Located in the middle of the Mediterranean Sea, this archipelago offers some of the best diving in Europe and indeed, the world.
I still remember my first dive in Malta. Giant groupers swimming lazily among the rocks, colorful coral and sponges covering the seabed, and schools of fish filling the water column.
It was like swimming in a mesmerizing, underwater dreamworld. Ever since then, I try to return to Malta more often to explore its incredible dive sites.
Planning your trip? Use my favorite resources!
🏨 Accommodation: I recommend Booking.com
✈️ Flights: for the cheapest flights, I use Skyscanner
🚗 Rental Car: I recommend Discover Cars
🛡️ Travel Insurance: for the best deals I rely on SafetyWing
As an experienced diver visiting Malta for over 5 years now, I've had the chance to explore all the top diving spots around the islands.
In this article, I'll share everything you need to know to plan an epic scuba diving trip to Malta, including the best dive spots, top tips for newbie divers, when to visit, and how to keep costs down. Let's dive right in!
Malta Scuba Diving: The 8 Best Dive Sites in Malta, Gozo and Comino
👉 Short on time? Skip the diving course and go straight to scuba diving with this personalized, half-day package that includes professional instructor and is suitable for divers of all levels (including first-timers).  ➤ Purchase your tickets today and prepare yourself for the most unforgettable experience!
📍 My favorite dive: The Blue Hole on Gozo, because of the most breathtaking arches and caverns illuminated by rays of sunlight.
Why Go Scuba Diving in Malta
So what makes Malta such an amazing place for scuba diving? Here are some of the main reasons this island nation has become a top diving destination:
Excellent Visibility and Warm Water
Thanks to Malta's unique location in the middle of the Mediterranean, it enjoys excellent visibility underwater, averaging around 30-50 meters. This allows you to take in the vivid colors and sights of the various dive sites.
The sea temperature is also comfortable year-round, averaging 16-26°C. You can comfortably dive here any month of the year with just a 3-5mm wetsuit. August and September are the warmest months.
Sheer Variety of Dive Sites
From underwater cave systems to historic wrecks to vertical walls, Malta offers incredible diversity in its dive sites. There are over 30 main dive sites around the islands, ranging from beginner friendly shallow reefs to advanced cavern penetrations.
Whether you want to explore sea caves filled with overhangs or find shallow reefs bursting with fish, Malta has it all. The main diving areas are found around Gozo, Comino, and the northwest coast of Malta.
Unique Geography and Marine Life
Malta's unique geography and location in the Mediterranean contribute to the wide array of marine species found in its waters. Here you can find colorful corals, sponges, giant groupers, octopus, seahorses, and even dolphins and sharks!
The nutrient-rich water flowing in from the Atlantic Ocean supports this thriving and diverse underwater ecosystem. As a scuba diver, you'll be spoiled for choice.
Accessible Shore Diving
One of the best parts of diving in Malta is that most sites are accessible right from shore. This allows for easy and economical diving, without needing to pay for an expensive boat each time. Malta's compact coastline means you're never far from the sea.
Shore diving is suitable for divers of any level, while boat dives allow you to explore farther offshore sites. Either way, it's easy to roll up and dive straight into the ocean.
Relaxed Vibe and Great Weather
Finally, Malta boasts a wonderfully relaxed island vibe perfect for diving holidays. The weather is excellent year-round, with hot dry summers and mild winters.
The local Maltese people are also incredibly welcoming and friendly. The island's size means nowhere is ever too crowded or touristy. It's an ideal scuba getaway.
When is the best time to go diving Malta? 
With mild weather and open diving all year round, Malta offers world-class scuba diving any time you visit. That said, these are the prime months for diving:
May, June, September, October – The perfect shoulder season months, with fewer tourists, lower prices, pleasant weather, and calm seas.
July, August – Sea temperatures peak, making these the warmest months to dive. However, higher prices and crowds.
November to April – Diving is still good during the winter months, though the water is colder and you may experience strong winds or rain.
If you're set on a specific marine encounter, it's worth timing your trip with the seasonal presence of certain species. For example, tuna arrive May to June, while dolphins frequent the waters March to October.
What Diving Level do I need to be? 
Malta's dive sites cater to both beginner and advanced divers. As a new diver, stick to shallower reef dives under 20 meters until you gain experience. Popular beginner sites include Xatt L'Ahmar, Anchor Bay, and Reqqa Point off Gozo.
More experienced divers can explore deeper wrecks, caverns, and cave penetrations around 30-50 meters. Top advanced dives include the MV Rozi wreck, the Blue Hole chimney, and the inland sea caves off Dwejra.
Ultimately, be realistic about your skills and comfort level. Review the dive site profiles carefully. If needed, start with an easier site and work your way up as your confidence grows from dive to dive. There are sites perfect for all skill levels in Malta.
➤ New to diving? No problem! Book a private half-day diving excursion below with a professional instructor:
Essential Item: Since the water on Malta has a bitter taste, you may find yourself buying small bottles of water at €2 each. Carry a Water-to-Go Filter Bottle with you instead. Not only will it filter any water you put into it, it will also save you money and help save the planet from plastic waste (bonus!)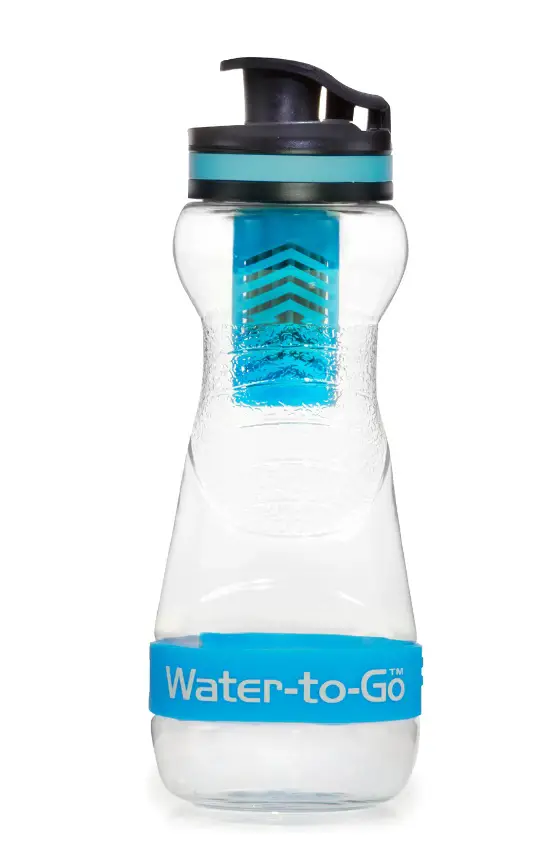 Malta diving tips for Beginners
If you're a total newbie to scuba diving, Malta offers the perfect place to learn. Here are my top tips for novice divers:
Take a course – Complete your PADI Open Water certification before arriving, or take a course on the island. Instruction is excellent.
Start shallow – Stick to shallower, easy reef dives under 20 meters until you gain experience. Popular beginner sites include Xatt L'Ahmar, Anchor Bay, and Reqqa Point.
Follow your guide – Listen to dive briefings and always keep your guide in sight during dives. Don't venture off alone.
Practice buoyancy – Work on mastering your buoyancy control from your first dive. Perfect buoyancy will enhance your experience.
Focus on skills – Use your initial dives to practice key skills like mask clearing, regulator recovery, and buddy system procedures.
Choose reputable dive centers – Opt for larger, well-established dive shops like Dive Systems Malta that cater well to new divers.
Plan adequate surface time – Follow standard surface intervals between dives and don't push limits too soon. Let your body adjust slowly.
I distinctly remember the thrill of completing my first successful dive as a beginner diver here in Malta years ago.
Cost of Scuba Diving in Malta
Compared to many tropical destinations, scuba diving in Malta is relatively affordable. Here's a breakdown of average costs:
Single Dive (Shore) – €40-60 per tank dive
Single Dive (Boat) – €50-75 for boat trips to farther sites
Gear Rental – €10 for mask/fins/BCD/reg set per dive
Certification Course – €200-300 for a 4-5 day open water course
Multiple Dive Packages – Big savings, around €100-150 for 2 boat dives
8 Best Dive Sites in Malta, Gozo and Comino
Here are the eight best diving spots around Malta, Gozo and Comino.
1. Blue Hole and Coral Gardens, Gozo
Let's start with the best scuba diving spots in Malta. The island's coastline is blessed with several excellent dive sites, but if you're looking for the best, you can't go wrong with the Blue Hole.
This spectacular marine cavern is ranked one of the top dives in the world. Descending through a gaping archway, you reach an ethereal blue cavern filled with rays of sunlight streaming through. For advanced divers, there's a tunnel leading out to open ocean.
2. Santa Marija Caves, Comino
The Santa Marija Caves are a network of underwater caverns, tunnels, and swim-throughs, known for its crystal-clear waters and unique rock formations, and are home to marine life like lobsters, octopuses, and nudibranchs. The caves and tunnels are filled with light and shadow play, providing an extraordinary diving experience.
➤ Looking for things to do on Comino Island? Here's my guide to the famous Blue Lagoon and other things to see and do on Comino.
3. Um El Faroud Shipwreck, Malta
The Um El Faroud is a sunken oil tanker that was intentionally scuttled off the coast of Malta in 1998 to create an artificial reef. It sits upright on the sandy bottom at a depth of around 35 meters, and divers can swim through its engine room and cargo holds, which are home to tons of marine life including schools of fish, octopuses, and eels.
4. Chimney Dive Site, Comino
At this breathtaking dive site, limestone chimneys rise up vertically from the seafloor, covered in coral. It's full of swim-throughs and overhangs to explore at around 18 meters depth.
5. Cirkewwa Arch, Malta
Located on the northwestern coast of Malta, this scenic dive features a natural double arch with the majestic islet of Gozo visible through the arches. The maximum depth is 25 meters along a sloping seabed.
➤ Tip: while you're in the region, check out the Popeye Village – Malta's most popular attraction, near Cirkewwa.
5. HMS Maori Shipwreck, Malta
The HMS Maori is a British destroyer that was sunk by German bombers in 1942 during WW2. It now rests on the seabed off the coast of Valletta at a depth of around 16 meters and is popular due to its historical significance, for both recreational and technical divers. Divers can explore the ship's remains, which are covered in colorful corals and sponges and provide an abundance of marine life.
6. Lantern Point, Comino
Located on the southern tip of Comino Island, Lantern Point is popular for advanced divers due to its strong currents. The site is named after a lantern that used to be located on the headland overlooking the bay. This lantern was used as a navigational aid for ships entering the bay but has since been removed.
7. MV Rozi, Malta
One of Malta's most famous wreck dives, this 180m long shipwreck lies underwater off the coast of Qawra Point. Penetrating the interior and upper decks is an unforgettable experience. Maximum depth is around 40 meters.
8. Reqqa Point, Gozo
Characterized by sheer walls, arches and overhangs, this dive offers dramatic seascapes and the chance to see octopus, groupers, and moray eels. It's suitable for divers of all levels.
What will I see diving in Malta?
From barracudas and dolphins to octopus and moray eels, Malta rewards divers with an incredible diversity of marine life.
Reefs bustle with schools of fish, including damselfish, wrasse and bream. On the seafloor, spot starfish, anemones, sponges and garden eels. With luck, you may encounter giant grouper, tuna, manta rays, seahorses and even sharks!
Malta's many wrecks have become artificial reefs encrusted with corals, hiding octopus, crustaceans and eels. Swim through tunnels, arches, and caverns filled with colorful reef walls.
Exploring at night reveals shrimp, crabs, and bioluminescent plankton under your dive lights. You never know what you'll find in Malta's underwater world!
Malta Gozo and Comino Dive Centers
There are nearly 30 PADI dive centers spread across the three islands. Well-established operators include Dive Systems Malta, Calypso Diving Center, Buddies Dive Cove, and Gozo Aqua Sports.
👉 Tip: Choose larger centers with strong safety reputations and high TripAdvisor ratings. Ask about group sizes and instructor-to-diver ratios.
Most dive shops have speedboats to reach offshore sites quickly. Many offer multiple language instruction. Prices are comparable, so find a dive team you click with. Consider staying at dive center accommodations to enjoy easy shore access and diving package deals. Your local hosts will ensure an amazing experience.
Popular Diving Courses in Malta and Gozo
Beyond fun recreational diving, Malta is a great place to further your training. Many divers take advantage of the clear calm waters to complete PADI courses. Here are some top courses to consider:
Open Water Diver – 4-5 day beginner certification course
Advanced Open Water – Gain experience with deep, navigation, wreck, night and other specialty dives
Rescue Diver – Learn how to prevent and manage diving emergencies
Divemaster – Professional certification to lead dives and assist instructors
Specialties – Hone skills like underwater photography or navigation
➤ Want to try diving without taking a course? You can skip the course and book a beginners diving excursion here with a professional instructor.
Several dive centers also offer technical training on closed-circuit rebreathers and trimix gas blends to safely push limits exploring deeper wrecks and caverns. Serious divers can progress all the way to instructor levels.
How to Get to Malta, Gozo and Comino
As a frequent visitor to Malta, I find the public buses to be the easiest and most affordable way to travel between the islands for diving trips. The travel logistics to reach your epic Malta diving getaway are pretty straightforward:
Fly into Malta International Airport on the main island. Many airlines offer direct flights.
Take the bus to reach bus to reach diving spots, and car rental is also an option. For diving on Comino and diving on Gozo, take the quick ferry from Malta to reach both islands.
For dive sites, shore diving allows easy direct access. For offshore sites, dive boats depart daily from all around the coast.
Consider staying in diving hotspots like Sliema, Qawra, Marsalforn, or Xlendi for easiest access.
Malta's compact size means you're never far from the sea. Arrive by air, then use buses, boats, or your own two flippers to reach the island's many spectacular dive sites!
Malta Scuba Diving: FAQs
Below are the most commonly asked questions about diving in Malta:
Is Malta good for scuba diving?
Malta is considered one of the top scuba diving destinations in Europe due to its crystal clear waters, underwater caves, shipwrecks, and diverse marine life. The archipelago offers over 30 dive sites to explore.
Where is the best place to scuba dive in Malta?
The most popular dive sites are found off the coasts of Gozo and Comino islands, particularly the Blue Hole and the Inland Sea. From my many dives all around Malta, I can confidently say the top spot is the Blue Hole off of Gozo Island.
What is the water temperature in Malta for scuba diving?
The water temperature averages around 16-26°C, allowing comfortable diving year-round. The warmest months are August and September. A 3-5mm wetsuit is recommended for most of the year.
How much does it cost to dive in Malta?
Expect to pay around €40-60 for a single tank dive and €100-150 for a two-tank dive. Packages are available to reduce costs for multiple dives. Equipment rental, dive guides, and boat trips will be extra expenses.
What is the best month to visit Malta?
May, June, September, and October are ideal months with pleasant weather, fewer crowds, and good visibility underwater. July and August can be very busy.
Where is the best diving in Europe?
Some top diving destinations in Europe include the Mediterranean (Malta, Greece), the Adriatic Sea (Croatia), the Canary Islands (Spain), Iceland, Norway, and the Isles of Scilly (UK).
Why is Malta good for diving?
Malta is renowned for having clear, calm waters with excellent visibility up to 50 meters. Its unique geography and location offer diverse marine species and WWII shipwrecks to explore within close proximity.
What should you pack for your visit to Malta?
Another thing to keep in mind is that the weather can be a bit unpredictable, so it's always wise to pack for all seasons. Here are the Blue Lagoon essentials: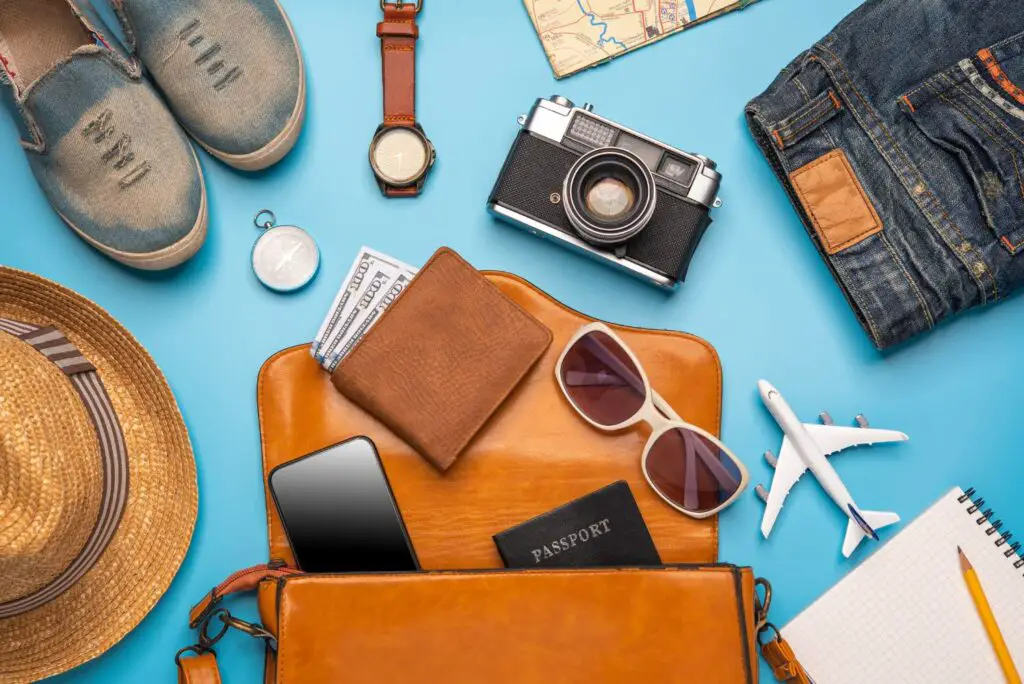 🏨Where to Stay in Malta
Below are some of my best recommendations on where to stay in Malta:
📍$$$ Luxury option (Malta): LABRANDA Riviera Hotel & Resort (double room with pool view, family-friendly) – Very good 8.2
📍$ Budget option (Gozo): All Nations Holiday Home (Deluxe double room with balcony & sea view) – Fabulous 8.7 
For a complete guide on the best accommodation options to suit your needs and budget, head over to my post: Where to Stay in Malta.
Malta Scuba Diving Map
Use the interactive map below to zoom in and check out all the main diving spots around Malta:
Wrap up: Malta Scuba Diving
The beauty of Malta is that there are so many world-class sites to choose from, around a tiny island nation, and you could easily spend weeks exploring here.
The clear blue waters, dramatic seascapes, historic wrecks, and diversity of marine life make Malta a dream destination for any scuba diver. Whether you're a seasoned pro or excited novice, grab your gear and prepare for an epic diving holiday.
Just remember the key tips like diving in the shoulder seasons, selecting reputable dive centers, keeping diving affordable, and staying safe. Apply my recommendations and your time scuba diving in Malta will be nothing short of life-changing.