55 Fun and Unusual Facts about South Africa (2023 Edition)

South Africa is a truly fascinating and magnificent country packed with incredible wildlife, the most breathtaking landscapes, and a complex history.
Home to a multi-ethnic society encompassing a wide variety of languages, cultures and religions, it is aptly named the 'Rainbow Nation', and is famous for its popular tourist destinations and warm hospitality.
Officially called the Republic of South Africa (RSA), South Africa is the southernmost country of the African continent, sharing land borders with six other countries including Botswana, Namibia, Zimbabwe, Mozambique, and two tiny landlocked countries: Swaziland, and Lesotho – the latter being an enclave country – meaning it's situated entirely within South Africa.
In this post, I've compiled together 55 of the coolest, weird, and most fascinating facts about South Africa, along with useful information and general knowledge.
Scroll on to read 55 Fun and Unusual Facts about South Africa (2023 Edition)
Planning your trip? Use my favorite resources!
🏨 Accommodation: I recommend Booking.com
✈️ Flights: for the cheapest flights, I use Skyscanner
🚗 Rental Car: I recommend Discover Cars
🛡️ Travel Insurance: for the best deals I rely on SafetyWing
15 General Facts about South Africa
We'll kick off with 15 general yet fascinating facts about South Africa:
#1. The only country in the world where 2 Nobel Peace Prize winners lived on the same street
Both Nelson Mandela and Archbishop Desmond Tutu had houses on Vilakazi Street in Soweto, Johannesburg.
#2. The Cape Floral Kingdom is one of the world's 6 floral kingdoms
And it's the only one that is 100% contained within a single country.
#3. South Africa has incredibly rich and diverse environments
Some countries have deserts and some have subtropical forests right? South Africa is one of the few countries on the planet that consists of deserts, wetlands, grasslands, bush, subtropical forests, mountains and escarpments!
#4. The only country to voluntarily abandon its nuclear weapons programme
South Africa is the only country one earth to build and then decide to dismantle its entire nuclear weapons programme. Former president Frederik Willem de Klerk said South Africa had built six crude atomic bombs and had started a seventh during a 15-year clandestine project, before deciding to voluntarily dismantle its arsenal in 1989.
#5. Home of the world's most luxurious train
The South African Rovos Rail is considered the most luxurious trail service in the world. A train journey from Johannesburg to Cape Town taking 17 hours costs more than a flight between the two cities that takes just two hours!
#6. South Africa has 10% of the total birds species on earth
About 900 different types of birds can be found all over the country, from ostriches to peacocks, and vultures to penguins.
#7. The world's oldest human remains were found in South Africa
The discoveries are believed to be well over 160,000 years old – making them the oldest known human remains.
#8. Home to some of the best dinosaur fossils
The Karoo region in Western Cape is home to some of the best fossils of early dinosaurs. In fact, it's estimated some 80% of the mammalian fossils found to date were found in the Karoo.
#9. Johannesburg has the world's largest man-made forest
There are a whopping 6 million trees in Johannesburg alone, and it's believed to be the site of the largest man-made forest on earth.
#10. You can swim with penguins in South Africa
Another awesome fact is that you can actually swim with colonies of Jackass penguins here! They are located at Boulders Beach in Simon's Town near Cape Town, as well as further down the coast in Betty's Bay.
Watch Penguins at Boulders Beach
#11. An entire country is located entirely inside South Africa
The Kingdom of Lesotho is completely surrounded by South Africa. There are only three enclave states in the world, the other two being San Marino and The Vatican (both surrounded by Italy).
#12. Cape Town is 5th in line for having the best blue sky on earth
That's according to the UK's National Physical Laboratory.
Related Post >> 18 Best Things to Do in Cape Town
#13. The Orange River forms part of the border between South Africa and Namibia
Its source is situated in the Drakensberg Mountains in Lesotho, and it flows all the way across the country to the Atlantic in the west, making it the longest river in the country.
#14. South Africa has an abundance of diamond mines
Diamonds were first discovered on the banks of the Orange River between 1866 and 1867, and the first gold in the Transvaal, in the late 19th Century.
#15. The Atlantic and Indian Oceans meet at Cape Agulhas, the southernmost point of South Africa
Cape Agulhas, situated 75 miles (120km) from Cape Town, is the place where the official dividing line between the two oceans pass. This is where the warm-water Agulhas current of the Indian Ocean meets with the cold-water Benguela current of the Atlantic Ocean and turns back on itself.
9 Facts about South African Culture & People
And now, here's 9 awesome and surprising facts about South Africa peoples and South Africa culture facts:
#16. KwaZulu-Natal Province has its own monarchy
Despite the country's status as a democratic republic, there is a monarchy in KZN (KwaZulu-Natal) Province specially provided for by the Constitution. Goodwill Zwelithini kaBhekuzulu is the King of the Zulu Nation, has 27 kids and 6 wives, and lives quite literally like a king!
Update: Goodwill Zwelithini has since passed away and has been replaced by his son, the current king, Misuzulu ka Zwelithini, who was coronated in September 2022.
#17. Home to world-famous writers
South Africa is known for it's literature and has produced some world-famous authors including, among others, J.R.R. Tolkien, Alan Paton, Breyten Bretenbach, Nadine Gordimer, Andre Brink, and Olive Schreiner.
#18. The aboriginal people of South Africa are the San and the Khoi
The hunter-gatherer Sans and the pastoral Khoi peoples became known as the KhoiSan and lived in modern day Western Cape around 300AD. Zulu and Xhosa tribes established large kingdoms in the region during the 15th Century.
#19. South Africa has the most official languages of any country
There are 11 official languages and they re: isiZulu (the sot commonly spoken), Afrikaans, isiXhosa (second most common), siSwati, Sesotho, Xitsonga, Sepedi, isiNdebele, Setswana, Tshivenda, and English, which is the language of business, politics and media. There is also a large number of other non-official languages. Most Africans speak more than one language.
#20. Land of famous sports stars
Famous sports stars from South Africa include cricketers AB de Villiers and Dale Steyn, rugby player Francois Pienaar, athletes Caster Semenya and Oscar Pistorius, Princess Charlene of Monaco (Olympic swimmer), and Kevin Pietersen who played cricket for England.
#21. World famous celebrities from South Africa
Other famous celebrities born in South Africa include the world's richest man Elon Musk, movie stars Charlize Theron, Sid James and Basil Rathbone, and US TV host Trevor Noah.
#22. South African Revolutionaries and Activists
Nelson Mandela is regarded as perhaps the most famous political activist in the world, but did you know there are numerous other activities and freedom fighters that played a crucial role in the fight against apartheid and inspired many oppressed people around the world. They include Desmond Tutu, Oliver Tambo, Winnie Madikizela-Mandela, Walter Sisulu, Miriam Makeba, and Steve Biko, an important civil-rights activist who was brutally murdered by police in custody.
#23. South Africa celebrates its annual Heritage Day on 24 September
On this day, the people of South Africa get together to celebrate their diverse cultures, traditions and beliefs. You'll most likely find people dressed in traditional attire and enjoying a braai (barbecue).
#24. In 2006, South Africa became the 1st African country & the 5th country in the world to recognise same-sex marriage
South Africa is a world leader in LGBTQ+ rights, despite homophobia being extremely rife on the African continent. Discrimination on the basis of sexual orientation became illegal in 1996, and Gays have served openly in the military since 1998. Same-sex couples can marry, adopt children, and have equal access to IVF and surrogacy. That being said, LGBTQ+ people still face discrimination and personal attacks in rural areas.
10 Facts about South African food & drink
We move on to 10 little known facts about South Africa cuisine, the most popular food and drinks, global food exports and more.
#25. Bobotie is the national dish of South Africa
Originally brought over to the Cape region by Asian settlers, the delicious dish is cooked in many homes and restaurants. Minced meat is simmered with spices (usually curry powder) as well as herbs, dried fruit and grated coconut, topped with a mixture of egg, and then baked until set.
#26. South Africa is the second largest producer of fruit on the planet
#27. South African cuisine is as diverse as the people in South African culture
Meat forms the main ingredient of meals throughout South Africa. Dishes unique to the country include bunny chows, koeksusters, Melkert, and of course the braai, South Africa's equivalent to the BBQ in other countries.
#28. South Africa is the largest meat producer in Africa
Get a taste of South Africa with the food tours below
#29. Wine has been produced in South Africa since the 17th Century
The country first corked wine way back in 1659 and is now one of the world's largest producers of wine.
#30. The world's longest continuous wine route is found in South Africa
It's situated in the famous Cape Winelands region in the Western Cape.
#31. South Africa's Cape Winelands consists of around 560 wineries and 4,400 primary producers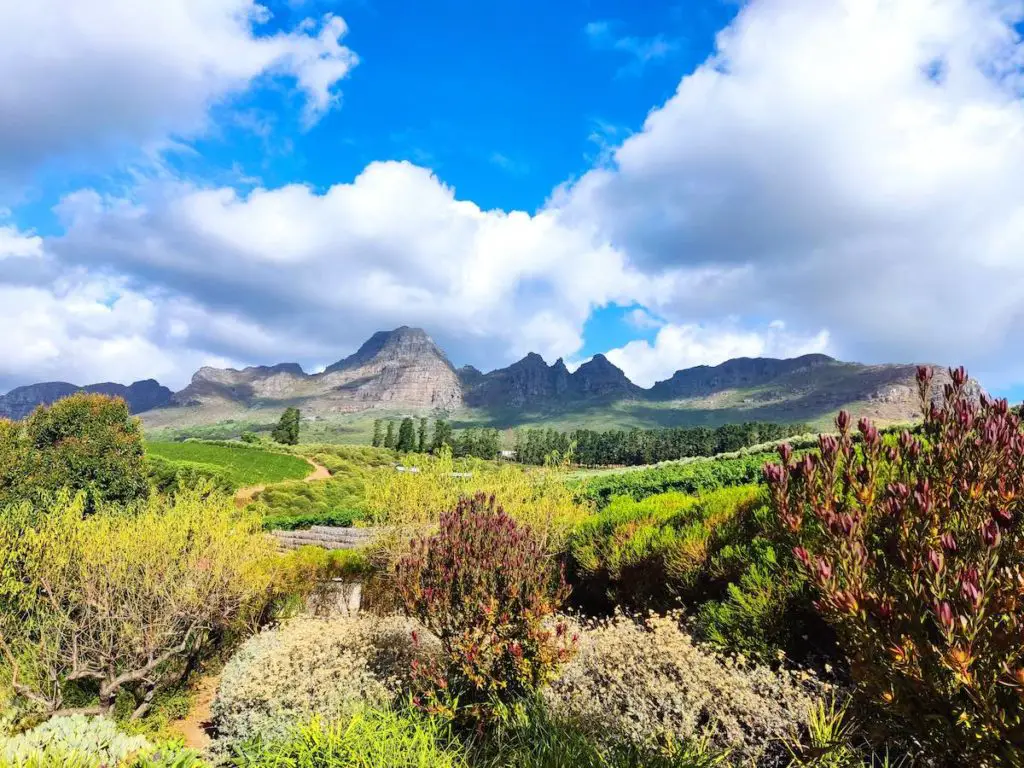 Route 62 runs through the region and is considered the longest win route in the world. This alone is a good reason to visit South Africa if you haven't yet been!
#32. Rooibos (Red bush) Tea is grown exclusively in South Africa
The reddish tea is naturally free from caffeine and tannins and is anti-oxidant-rich, making it a superb health drink. It is only found in the Cederberg, Western Cape.
#33. Most of the world's macadamia nuts come from South Africa
#34. SABMiller is the world's second biggest brewery
South African brewery SABMiller ranks as the largest brewing company in the world, by volume. Whilst Saffers love their beer, the real reason why the brewery is so huge is because SABMiller supplies up to 50% of China's beer.
Enjoy wine in South Africa with the tours below
11 Mind-blowing facts about South Africa
Next, we have some of the most surprising facts about South Africa that you probably never knew.
#35. The Table Mountain is one of the world's oldest mountains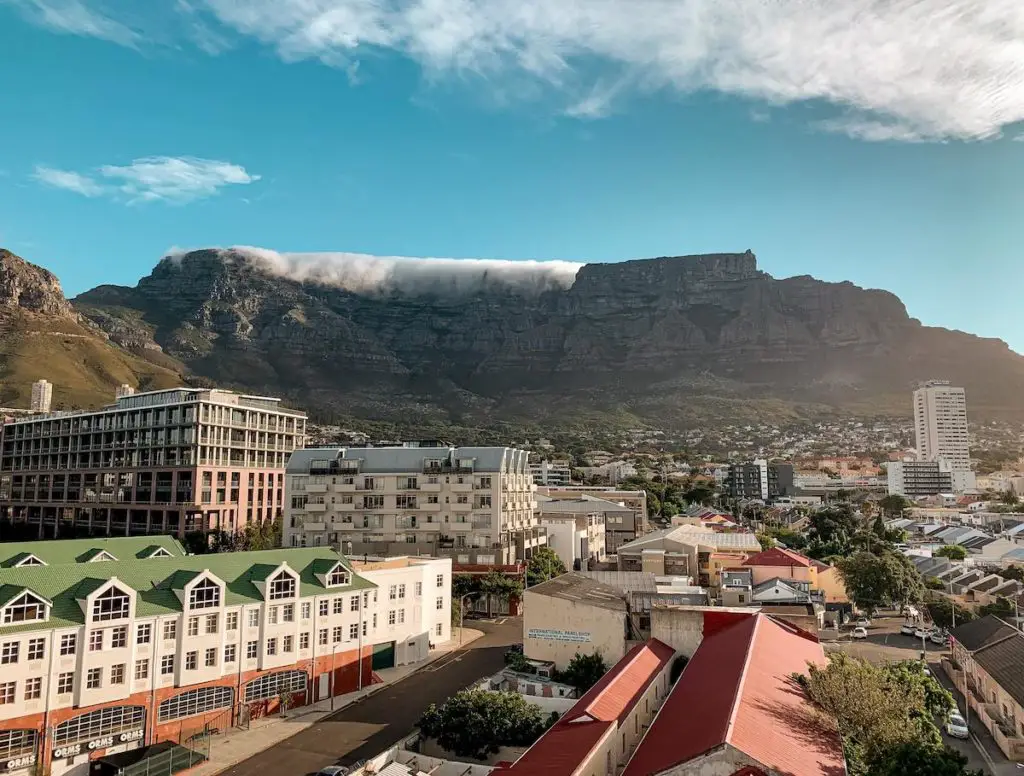 The iconic Table Mountain in Cape Town is believed to be one of the oldest mountains in the world, at 260 million years old. Not only that, it is one of the world's 7 New Natural Wonders, and is also one of the planet's 12 main energy centres, radiating magnetic, electric and spiritual energy.
Explore The Table Mountain
#36. The Powerhouse of the African Continent
A whopping Two-thirds of Africa's electricity is generated in South Africa!
#37. Approximately 80% of all of Africa's rail infrastructure is found in South Africa alone!
#38. South Africa is one of the world's richest countries in terms of mining and minerals
The country is extremely rich with an abundance of various precious metals and resources, it's considered the world's leader, holding nearly 90% of all platinum metals on earth and around 41% of all the world's gold.
>> Bonus Fact: the town of Matroosberg in the Western Cape is the coldest place in South Africa! Winter temperatures drop as low as -15C! <<
#39. The world's oldest crater lies near Johannesburg
One of my favorite South Africa geography facts – the country is home to the oldest meteor scar in the world – the Vredefort Dome in a town called Parys. Situated southwest of Johannesburg, the crater is so huge it can be seen from space. The site is a UNESCO World Heritage Site.
#40. There are more flower species on the Table Mountain than there are in the UK
There are a whopping 8,200 species of flowers found on Table Mountain in Cape Town – which is more than those found in the entire United Kingdom! They include Yellow Everlastings, Ericas, and Cape Daisies.
#41. The world's first successful heart surgery was in a Cape Town hospital
On 3rd December 1967 South African Dr. Christiaan Barnard performed the world's first heart transplant at Groote Schuur Hospital in Cape Town.
The groundbreaking surgery was carried out on Louis Washkansky and Dr. Barnard was assisted by a large and exceptional team of surgeons, nurses and technicians. One of the assistants was Hamilton Naki, a black laboratory assistant who had assisted Dr. Barnard with research leading to the transplant.
During the Apartheid era, Naki had no access to higher education due to his race, and despite this, he learned from and assisted university researchers and went on to do amazing work.
#42. Tugela Falls is the world's tallest waterfall
Situated in the Drakensberg Mountains close to the border of Lesotho, Tugela Falls is the world's highest waterfalls, not only by total height from sea-level, but recent debates by experts believe it to be taller than Angel Falls in Venezuela!
#43. South Africa is the first country in the world to successfully turn coal into oil
#44. You can do the world's highest bungee jump in South Africa
Take a trip to Tsitsikamma, on the Garden Route at the border between Western Cape and Eastern Cape to see the world's highest commercial bungee jump! Those brave enough can take the 216 metre leap off Bloukrans Bridge and plunge towards the Bloukrans River below. An absolute must for thrill-seekers and adrenaline junkies!
#45. 80% of South Africa's people are indigenous (Black), yet 80% of all the land and resources are owned by white people
This is one of the more shocking facts that I discovered when traveling around South Africa. It began with the influx of European settlers seeking to get rich off the vast land and resources, and with Dutch (and then British) colonial rule, it led to huge land grabs and polices that eventually brought in Apartheid. It's the reason why there is still so much inequality in the country today.
10 South Africa facts for kids
Here are some exciting and fun facts about South Africa for kids:
#46. The only country in the world with 3 capital cities
They are: Cape Town, the legislative capital, Pretoria, the executive capital, and Bloemfontein, the judicial capital.
#47. Portuguese explorers were the first Europeans to arrive in South Africa
In 1487, Bartolomeu Dias discovered what he called the "Cape of Storms", which the Portuguese king then changed to the "Cape of Good Hope". The reasoning behind this name is that the cape gave the Portuguese a new chance to find a sea route to India.
#48. The national animal of South Africa is the Springbok, the only southern African gazelle
You can spot them on open bush and grassland by water. The Springbok is also the emblem and nickname of the South African national rugby team.
#49. South Africa is three times bigger than Texas, and five times bigger than Japan
The country ranks 24th in the world in terms of land size.
#50. South Africa was colonised by the Dutch and then the British
This is one of those South Africa history facts that explains why there is a unique diversity and mix of cultures in the country.
In 1652, Jan van Riebeeck established a colony in the Cape on behalf of the Dutch East India Company. This was so they could provide fresh food to ships making their way to Asia from Europe. There were very few indigenous people living in the Cape region, and as a result, slaves were brought from Indonesia, Madagascar and India to work in the colony.
In 1795, Great Britain took the Cape from the Dutch East India Company to stop France from gaining it via their takeover of The Netherlands. The British returned the Cape back to the Dutch in 1803, but annexed it in 1807 when the Dutch East India Company went bankrupt.
The British succeeded in colonizing all of South Africa until 1910 when the Union of South Africa was formed.
#51. South Africa is home to the Least Dwarf Shrew, the smallest mammal in the world
#52. There are more than 3000 shipwrecks in South Africa
Thousands of shipwrecks lay at the seabed and all around the South African coast, most dating back at least 500 years. This is due to South Africa's strategic position on the planet, back when European seafaring powers had to connect their colonial lands in the East and West Indies via the southern tip of Africa.
#53. The world's largest bird, the ostrich, is found in South Africa
#54. The Boer Wars and Union
The First Boer War occurred in 1880-1881, between the British and Boer Republics. The wars were fought when the British sought to annexe the Boer Republics (established when Dutch settlers moved north away from the Cape during the Great Trek).
The British lost the First Boer War, and returned to fight 18 years later in the Second Boer War, in 1899. With a larger army and using scorched earth tactics, the Boers had no chance of winning, which led to a British victory in 1902.
Although the British succeeded in annexing all of South Africa into the British Empire, all the colonies (Natal, Orange Free State, Transvaal and the Cape) formed a Union in 1910 and were granted semi-autonomous rule.
#55. The world's largest reptile, the Leatherback Turtle, is found in South African waters
So there you have it – 55 of the most curious, fun, and interesting facts about South Africa.
I hope you find this article an interesting read, and that it inspires you to visit this vibrant, diverse, and exciting country someday!
Further Reading: More Facts Posts
Download your FREE 20-page Travel Planner Guide
And get access to all my best budget travel tips, checklists, additional freebies, and more.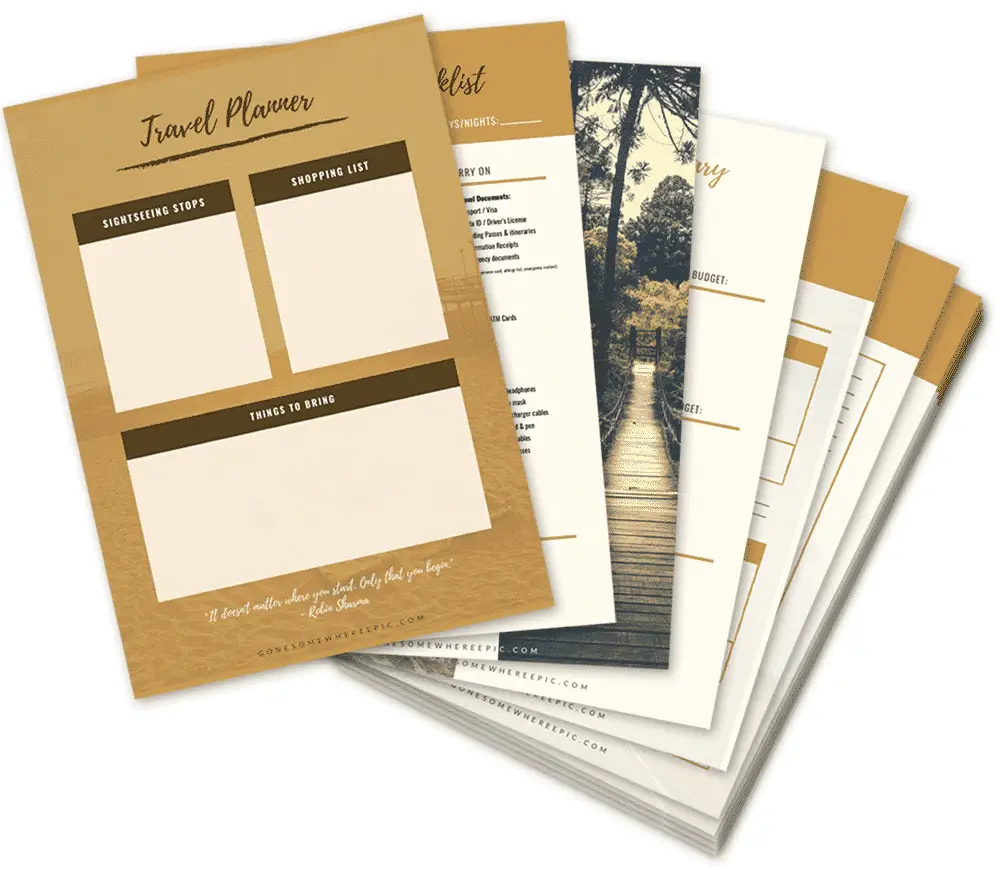 South Africa Wiki Facts:
General Information
More information, statistics, and general information about South Africa, updated as of 2023:
Motto: "ǃke e꞉ ǀxarra ǁke" (IXam) (Unity in Diversity)
Government: Unitary dominant-party parliamentary republic with an executive presidency
President: Cyril Ramaphosa
Deputy President: David Mabuza
Independence from United Kingdom: 31 May 1910 (Union), 11 December 1931 (self governance), 31 May 1961 (Republic)
Land area: 1,221,037km2 (471,445 sq miles) (rank: 24th)
Capital city: Cape Town (legislative), Pretoria (executive), Bloemfontein (judicial)
Largest city: Johannesburg
Population: 60,142,978 (rank 24th)
Currency: South African Rand (ZAR)
Languages: English, Zulu, Swazi, Afrikaans, Sepedi, Sesotho, Setswana, Xitsonga, Xhosa, Tshivenda, isiNdebele
Religions: Christianity (78%), no religion (10.9%), tradtional faiths (4.4%), Islam (1.6%), Hinduism (1%), others (2.7%)
National Holiday: Human Rights Day (21 March), Freedom Day (27 April), Heritage Day (24 September)
Highest Mountain: Thabana Ntlenyana, 3,482m (11,424ft)
Largest Lake: Lake Sibaya, KZN
National Dish: Bobotie
National Flower: King Protea
Member of African Union: Yes
Official Website: www.gov.za
Time zone: UTC+2
Driving side: left
Country Number/Prefix: +27
Country Code: ZA
10 Largest Cities in South Africa
Here's the ten largest cities in South Africa. Though not one of the three capitals, Johannesburg tops the list. It's followed by the legislative capital Cape Town, located on the Cape Peninsula on the southwest coast. Ethekwini (including Durban), comes in third, on the Eastern Cape coast. Source: World Atlas
| | | |
| --- | --- | --- |
| Rank | City | Population |
| 1 | Johannesburg | 4,434,827 |
| 2 | Cape Town | 3,740,026 |
| 3 | Ethekwini (includes Durban) | 3,442,361 |
| 4 | Ekurhuleni | 3,178,470 |
| 5 | Tshwane | 2,921,488 |
| 6 | Nelson Mandela Bay | 1,152,115 |
| 7 | Buffalo City | 755,200 |
| 8 | Mangaung | 747,431 |
| 9 | Emfuleni | 721,663 |
| 10 | Polokwane | 628,999 |
South Africa FAQs:
Book Your Trip: Top Tips
🏨 Accommodation: I recommend booking.com
✈️ Flights: for the cheapest flights, I use Skyscanner
🚗 Rental Car: I always rely on Discover Cars
🛡️ Travel Insurance: for reliable and trusted cover, I use SafetyWing
🗺️ For all my best travel tips & advice, head over to my Travel Tools
Thank you for reading 55 Fun and Unusual Facts about South Africa (2023 Edition).
Do you know any more cool facts about South Africa? What's your favorite? Let me know in the comments!
If you enjoyed this post, share it on Pinterest so your followers can enjoy it too!